Your Top 10 Recipes of 2020
This post may contain affiliate links which won't change your price but will share a commission.
Today I'm sharing YOUR top 10 recipes of 2020. These are the ones that got the most page views during the year, thanks to google searches, Pinterest, and other traffic drivers.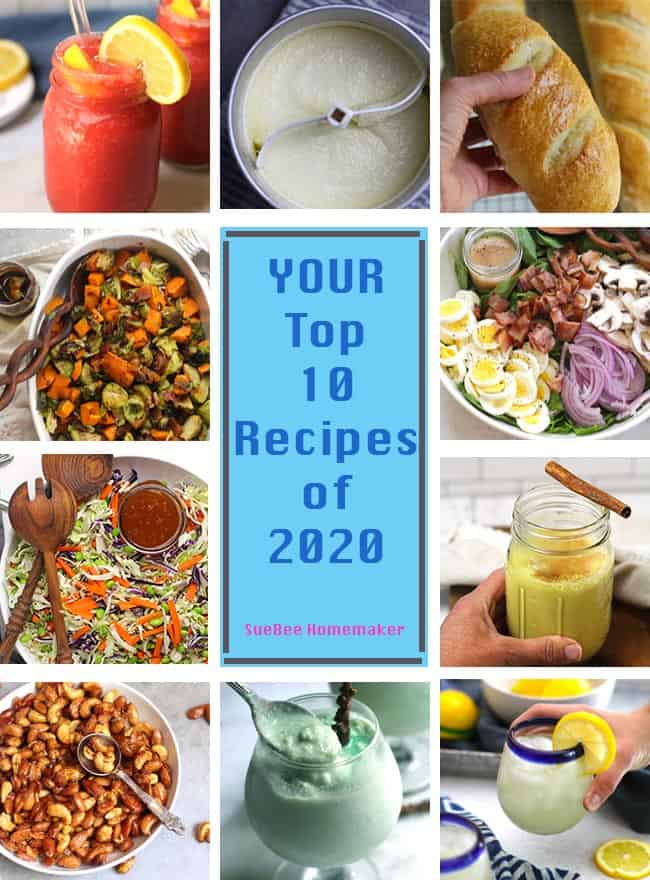 Part of my blogging gig involves looking at stats throughout the year to see what recipes are getting attention. While I enjoy these ten recipes, there are SO many more that I hope you try as well.
What I'm loving right now:
Scones – For me, it's a tie between my Maple Nut Scones and my Mini Chocolate Chip Scones. Both go great with a homemade latte, like a pumpkin one or my new favorite eggnog latte!
Pizza is our #1 food here, and we love our pizza parties with the kids. I use my homemade dough and love making both Pesto Tomato Pizza and Taco Pizza, and a white pizza (not shared yet).
Salads – I love making a big salad and eating it all week long. My top three are my Grilled Chicken Cobb Salad, my Italian Chopped Salad, and my Mexican Quinoa Salad.
Soup – As soon as our Texas weather drops out of the 90's, I start making ALL the soups. There are tons of variety on the blog, but lately I'm loving my Italian Minestrone, Hearty Beef Vegetable, and Sweet Potato Turkey Chili.
Cocktails – If you follow me on Instagram, you know that we love our weekend happy hours. While it's hard to beat a glass of wine or a craft beer, we love Mai Tais, Apple Cider Margaritas, and a classic Vodka Slush. And of course, a nice charcuterie board.
---
Here are YOUR top ten recipes of 2020!
Summertime is better with Strawberry Lemonade Vodka Slushies! Frozen strawberries and freshly squeezed lemons, combined with vodka, a little bit of sugar and ice – make these drinks the hit of the party. Skip the vodka for virgin slushies!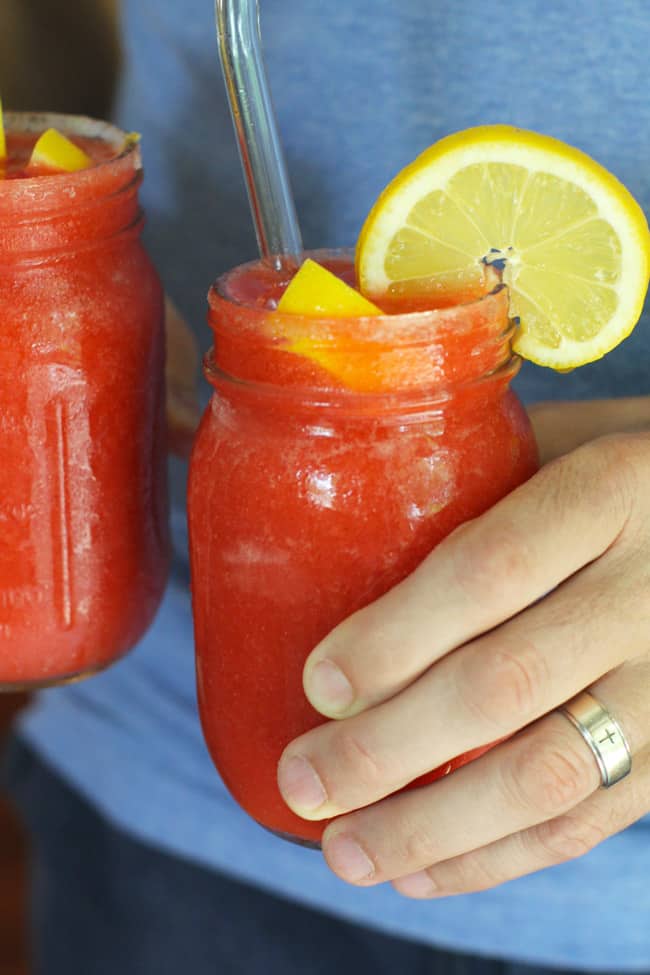 It's summertime, and that means it's time to show ya'll how to make homemade ice cream in an electric ice cream maker, along with some of my favorite recipes. Go big with a 4-quart mixer, and enjoy ice cream for days!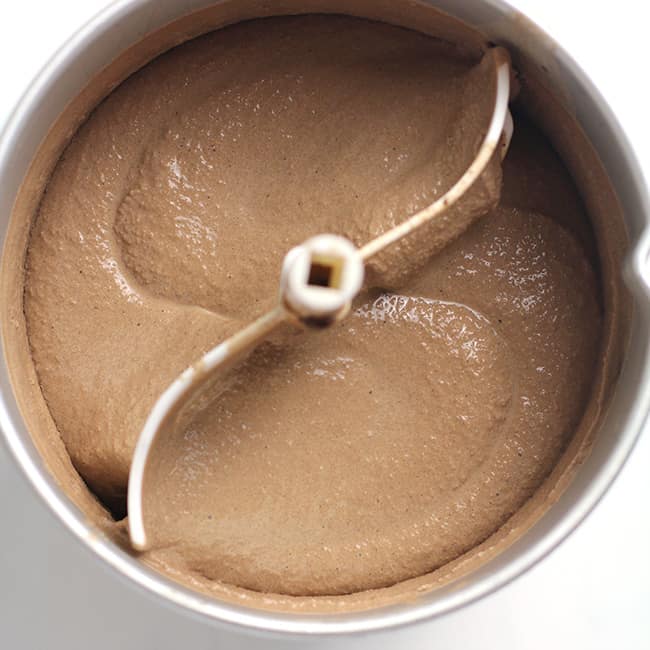 Chewy French Bread is an easy five ingredient bread. My mom perfected it, and its great for dipping in soup, as a sandwich, or just eating with a pat of butter!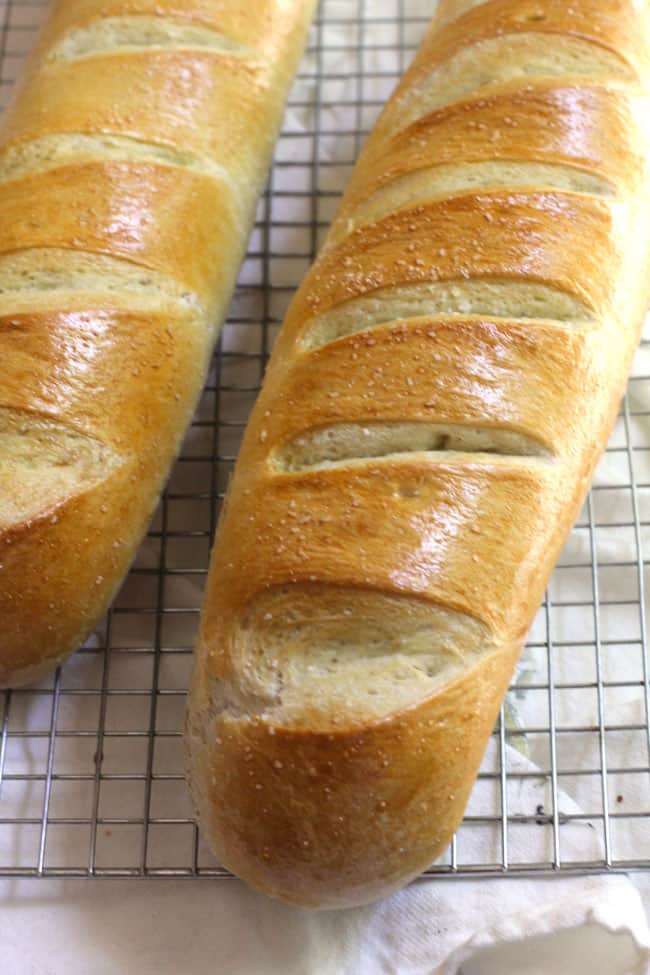 Balsamic Glazed Brussels Sprouts and Sweet Potatoes are perfect for both entertaining or for any weeknight dinner. This colorful side dish combines roasted Brussels sprouts and sweet potatoes, crispy bacon, and a delicious Balsamic drizzle.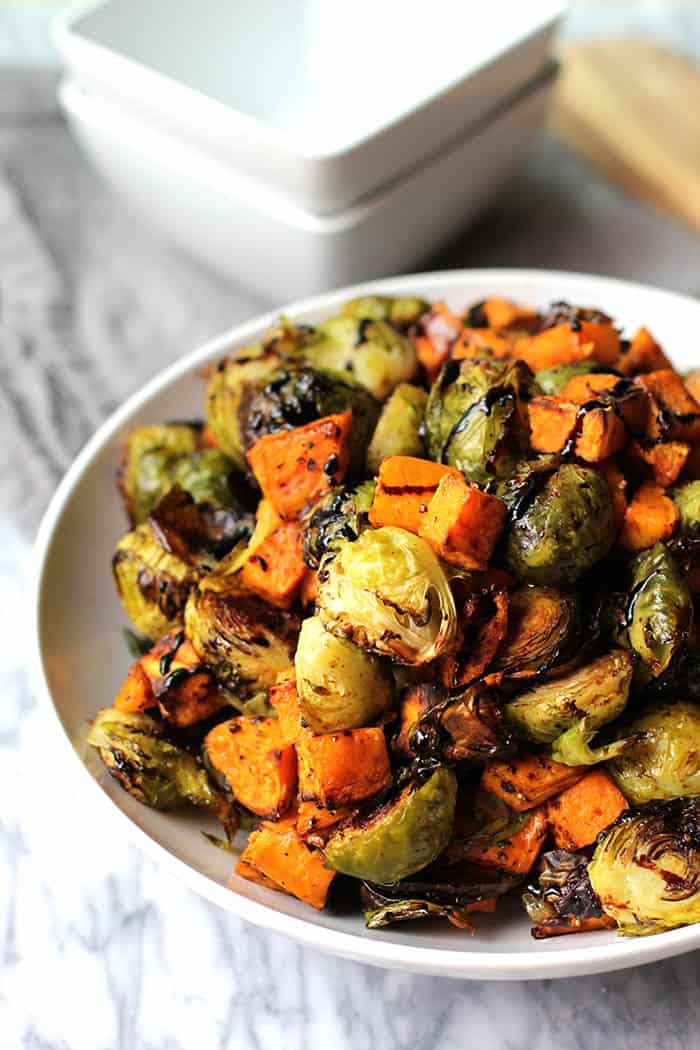 Spinach Salad with Honey Dijon Dressing is the perfect salad for entertaining or for any weeknight meal. Easy to prepare, hearty enough for the biggest appetite, and the tangy dressing adds an extra punch of flavor. I've been making this for several years and it never gets old!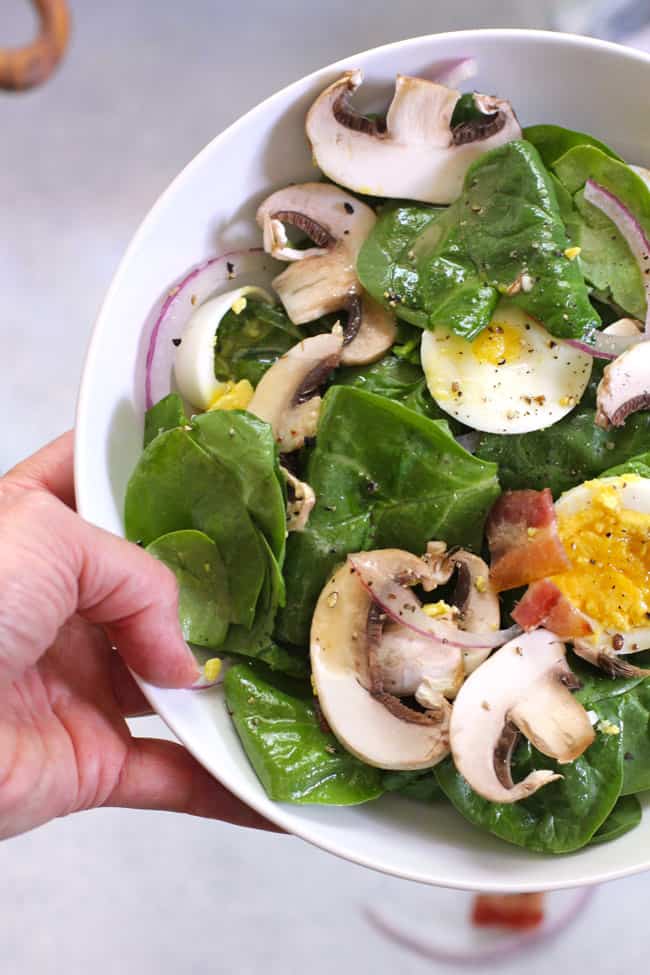 Crunchy Asian Cabbage Salad is a classic potluck dish that I've made a hundred times. I tweaked the recipe slightly, by adding shelled edamame and adjusting the salad dressing to up the health factor. Still SO good and an easy recipe I keep coming back to again and again!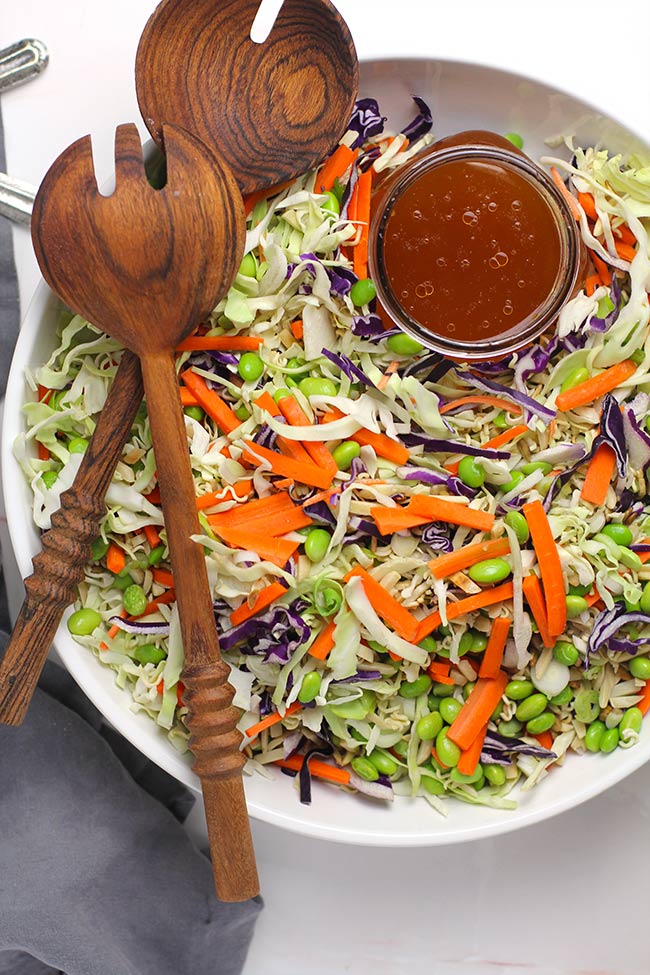 Anti-Inflammatory Golden Milk is an important recipe for anyone fighting sickness or injury. The Turmeric is the vital component of this drink, and the combination of ingredients tastes really good!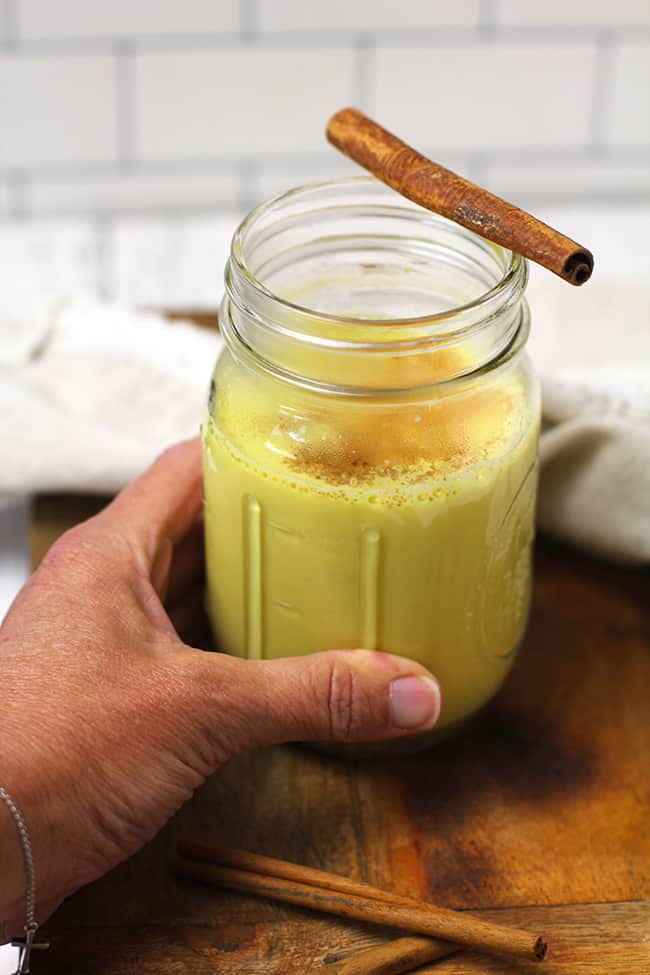 Honey Roasted Nuts are a simple mixture of nuts, honey, a few spices, and a little bit of sugar. Just 15 minutes in the oven, and then serve them warm or cold!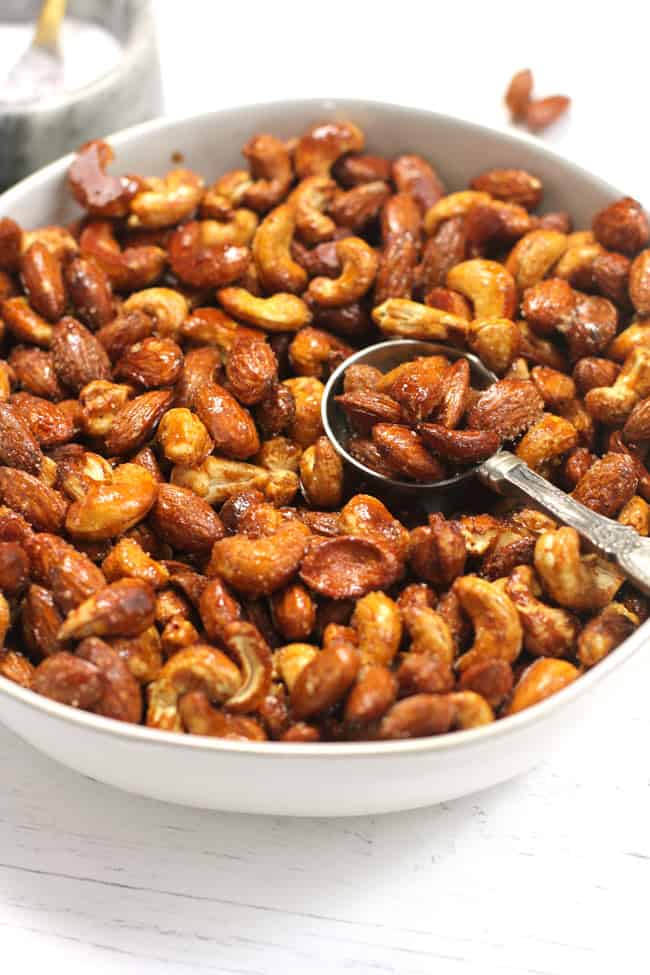 This Grasshopper Drink Recipe combines ice cream, ice cubes, Creme de Menthe, and Creme de Cocoa to make the perfect creamy dessert cocktails. This is a family favorite and an awesome holiday after-dinner cocktail!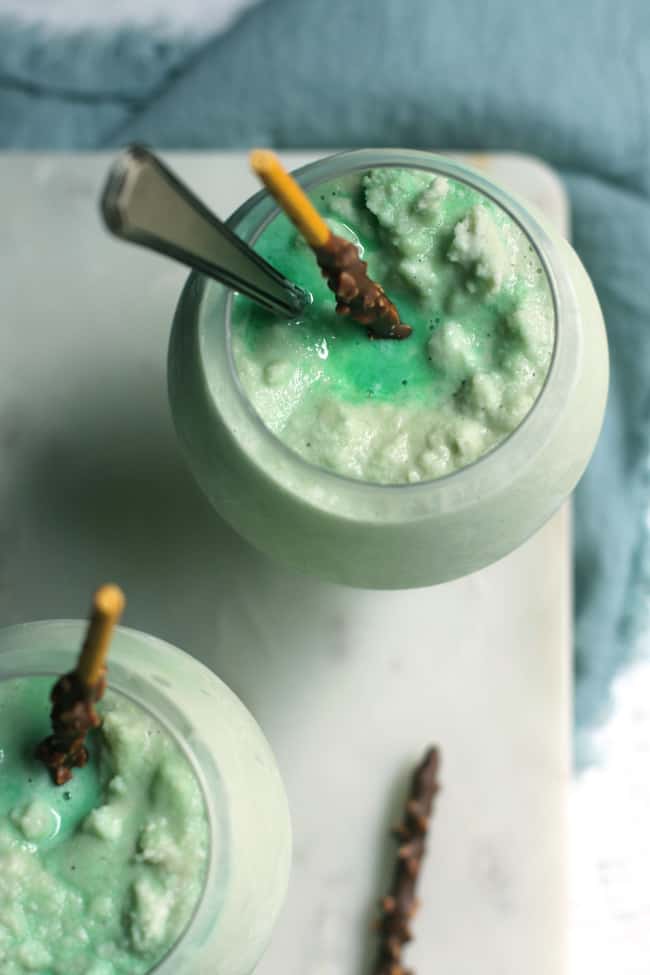 Limoncello Moscow Mules are a fun twist on the classic mule. Substitute fresh lemons for limes, and add some limoncello. So refreshing for warm summer nights!