Anti-Inflammatory Golden Milk is an important recipe for anyone fighting sickness or injury. The Turmeric is the vital component of this drink, and the combination of ingredients tastes really good!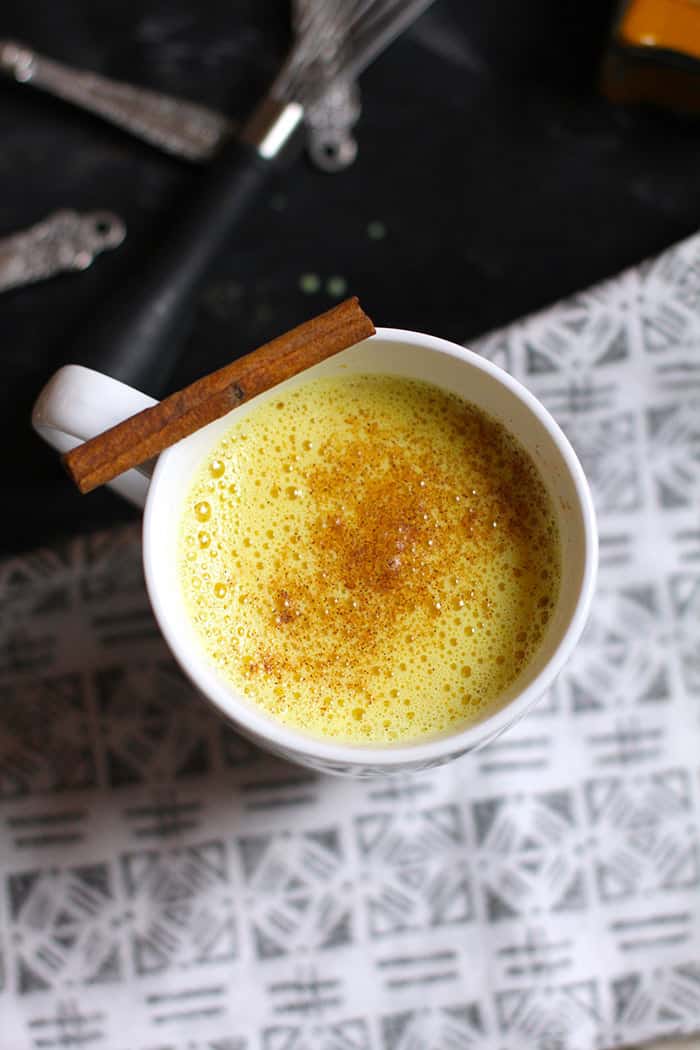 This is a simple recipe, and when it comes to a medicinal cocktail, I like simple.
Just six ingredients:
milk
turmeric
freshly ground black pepper
ginger
cinnamon
honey
Just combine everything in a small saucepan, and whisk until nice and warm. Pour it into your favorite mug, and sip it while sitting in a cozy, relaxing chair!
I've gotta admit. I was scared of the taste of turmeric, but with the addition of cinnamon and honey, this drink is super tasty!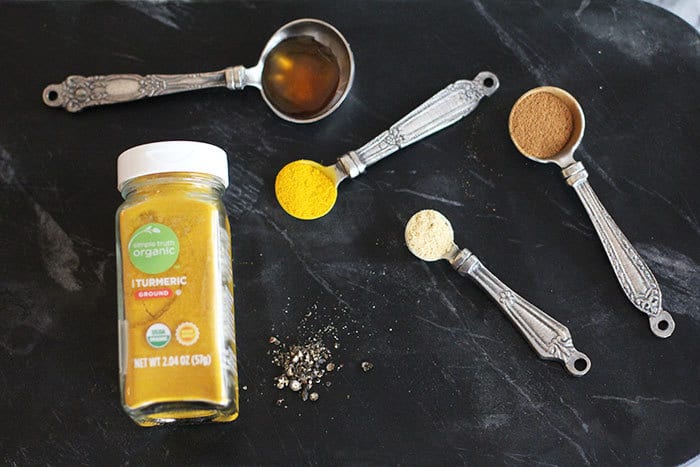 Anti-inflammatory Benefits. YES please.
I've been living with chronic pain for more than half of my life. So instead of relying solely on ibuprofen, I like to mix up this natural Anti-inflammatory Golden Milk for a change of pace. I've really just begun drinking it, so I'm hoping that it helps. It can't hurt, in my opinion.
Curcumin is the ingredient in Turmeric that provides the anti-inflammatory benefit. It's helpful to take it with black pepper for better absorption into the bloodstream, which is why freshly ground black pepper is an ingredient in my recipe.
While acute (short-term) inflammation can be beneficial to help the body fight foreign invaders, it can become a problem when it becomes chronic (or long-term). Turmeric can be helpful in fighting many of these chronic conditions, including heart disease, cancer, metabolic syndrome, Alzheimer's, arthritis, depression, and various other degenerative conditions.
Due to my mother having Alzheimer's, my sisters and I have been taking a turmeric supplement as well. I order mine from Amazon and here's what I take…Turmeric Curcumin Capsules. 
The jury is still out as to whether it is working or not. 🙂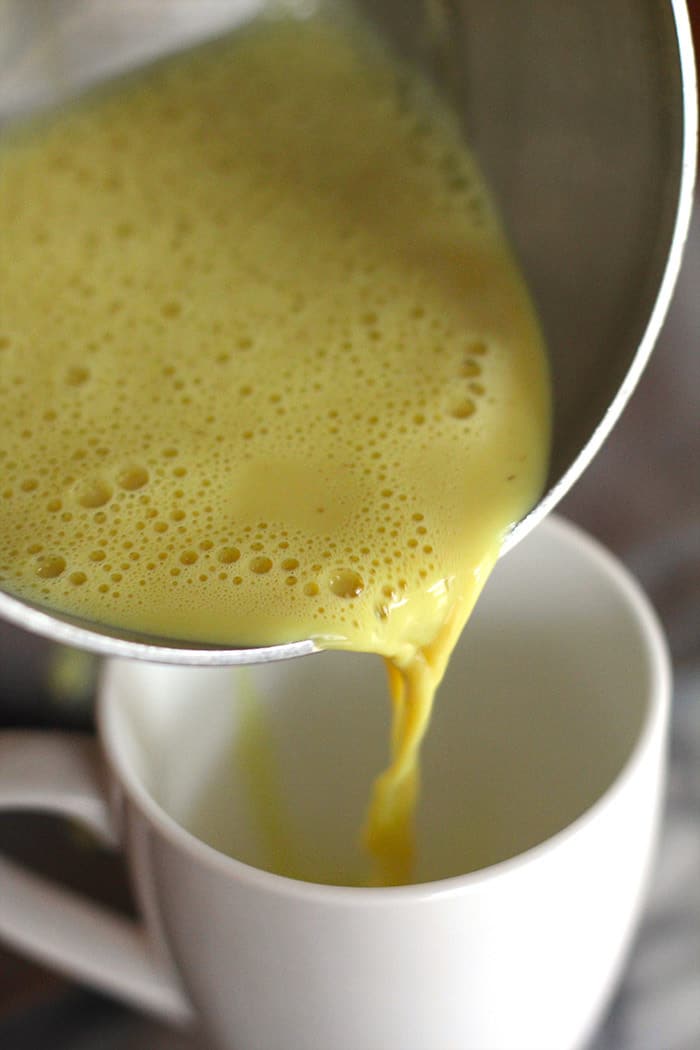 What I posted last year: Sausage Potato Breakfast Frittata
Please let know if you try this recipe. Be sure to comment and leave a review on the blog so I can see what you think. You can also like my Facebook Page, follow me on Pinterest, and catch me on Instagram.
xoxo ~Sue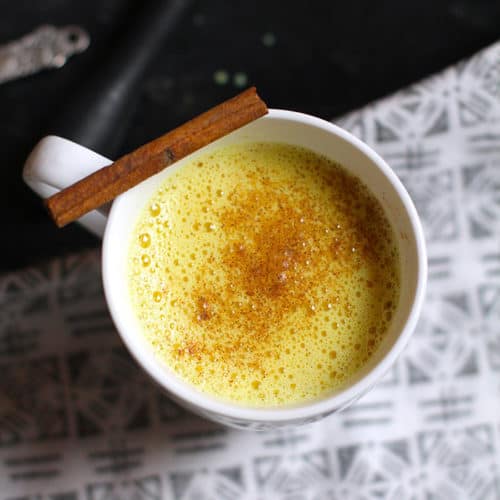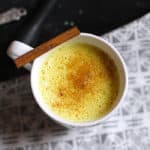 Anti-Inflammatory Golden Milk
A warm anti-inflammatory cocktail, including milk, turmeric, ginger, black pepper, honey, and cinnamon. Soothing and healthy!
Ingredients
1 1/2

cups

milk

- I use 1%

1

teaspoon

honey

1/2

teaspoon

ground turmeric

3/4

teaspoon

ground cinnamon

1/4

teaspoon

ground ginger

1/4

teaspoon

freshly ground black pepper

cinnamon stick

for serving
Instructions
In a small saucepan, combine milk, honey, turmeric, cinnamon, ginger, and black pepper. Heat on medium until warm, whisking occasionally.

Pour into a mug, and serve with an extra sprinkle of cinnamon, and a cinnamon stick.
Recipe Notes
This recipe can easily be multiplied for multiple servings.
Nutrition Facts
Anti-Inflammatory Golden Milk
Amount Per Serving
Calories 180
Calories from Fat 27
% Daily Value*
Fat 3g5%
Cholesterol 17mg6%
Sodium 156mg7%
Potassium 531mg15%
Carbohydrates 25g8%
Protein 12g24%
Vitamin A 695IU14%
Calcium 458mg46%
Iron 0.4mg2%
* Percent Daily Values are based on a 2000 calorie diet.