This post may contain affiliate links which won't change your price but will share a commission.
Happy First Birthday, SueBee Homemaker! Oh hey, that's me. 🙂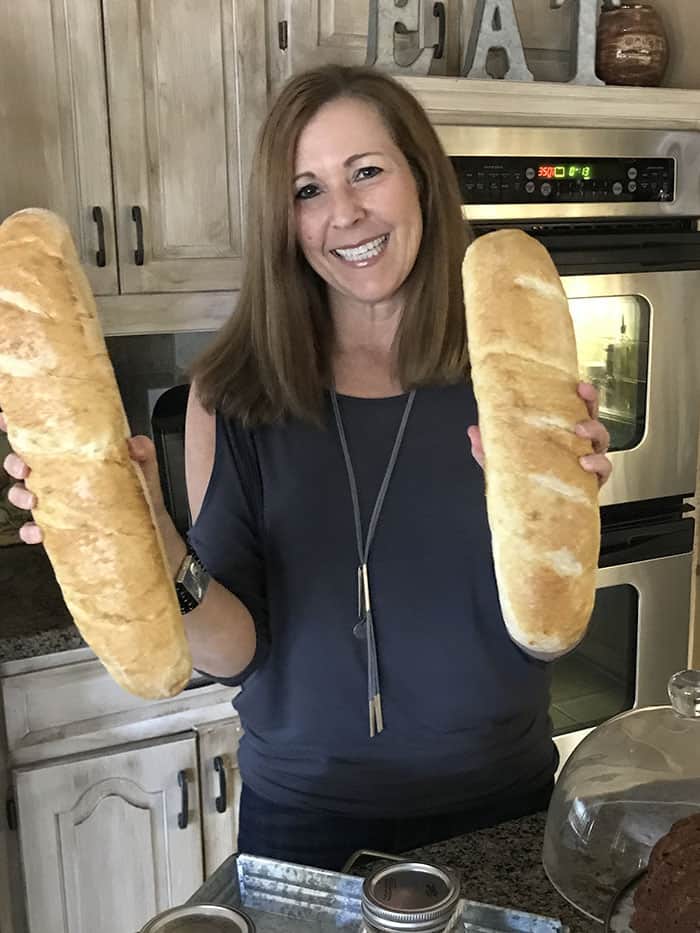 What a year this has been! One year under the belt, and it feels good.
Exactly one year ago today, I launched my very first blog post and shared it with all of you. It was my mom's Cracked Wheat Bread, one of her many recipes I've shared on here, under Norma Jean's Kitchen. My mom was a fantastic cook and loved taking care of her husband and six children. Baking was her specialty, and she passed that baking gene on to me. SueBee Homemaker is dedicated to my mom, who currently suffers from Alzheimer's and lives in a Memory Care Facility in Iowa.
By definition, a side hustle is a way to make some extra cash that allows you flexibility to pursue what you're most interested in. It can also be your true passion – a chance to delve into fashion, travel or whatever it is you care about the most without quitting your day job.
I highly recommend starting a "side hustle" on your 50th birthday because it distracts you from what is REALLY happening in your life. 50! Wrinkles. Knees that crack. A looming empty nest.
My day job is being a stay-at-home-mom, a "career" I've been invested in since 2002, when our youngest turned three. Blogging is my side hustle.
I launched my blog on MY 50th birthday. It was both nerve-wracking and exhilarating at the same time. What would people think of me now? Sharing some of my deepest thoughts, creating QUINOA recipes (what's that?) – and others, turning my social media into marketing campaigns, asking people to comment on my recipes (what if they DON'T like it?), wondering what my family would think about me sharing with the world? So very scary.
But honestly, if you go THERE – out in the internet stratosphere – you must develop thicker skin. I decided that this is MY blog, and while I balance my thoughts (NO politics EVER EVER), I will be my real authentic self. My goal has always been to serve YOU – providing recipes and tips, sharing life experiences, and trying to bring you a little smile to your day, even if I sometimes share something a tad bit embarrassing. So I can handle some criticism along the way too.
Blogging is hard work. I've put countless hours into SueBee Homemaker, and while it doesn't feel like work – because I love it – I feel like I've neglected a few things (ummm…housework!) along the way. Building an at-home business has it's perks, like setting my own hours including a daily work-out AND nap time, unlimited puppy snuggles, a "flexible" wardrobe, almost daily taste testing, and depending on the recipe, drinking on the job.
I would be lying if I didn't tell you that I've had frustrations too. I won't bore you with server details or hosting issues. But I will admit that I've had many recipe disasters, from dropping a perfectly styled dish on the floor to having to re-make flopped recipes over and over again, in search of the perfect ingredient combination. Other recipes are just sitting in the draft box, deemed un-blogable because I'm picky with what I share on here.
Burning the midnight oil is definitely a real thing for me now. My creativity tends to flow more freely at night, even though I'm on a different time zone from Mike, who is in bed by 9pm most nights.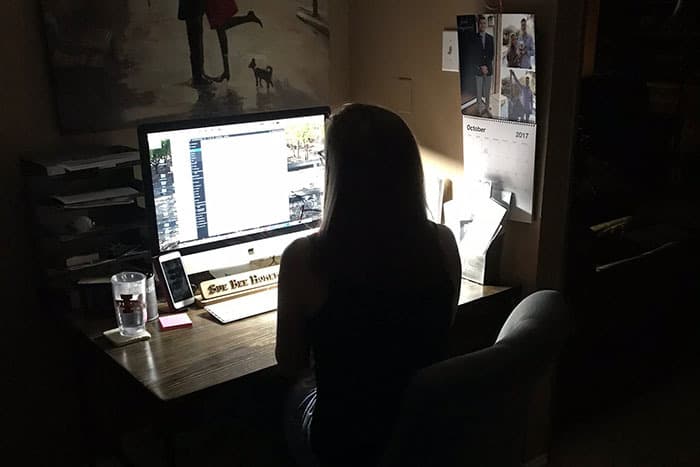 Over the last year, I've shared approximately 170 recipes, 24 of them being my mom's. I still have some of hers to share with you, but I'm definitely creating more of my own now. I've also shared some travel experiences, and am behind in that category after traveling to Hawaii again with the kids in August and to Napa just a few weeks ago.
My Life is Good category is where this post falls, and I'm hoping to share more of these types of posts in the next year.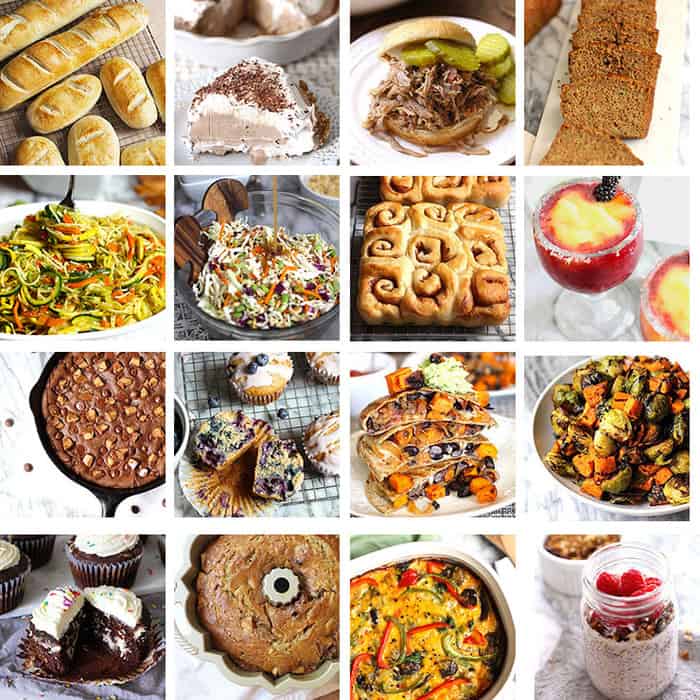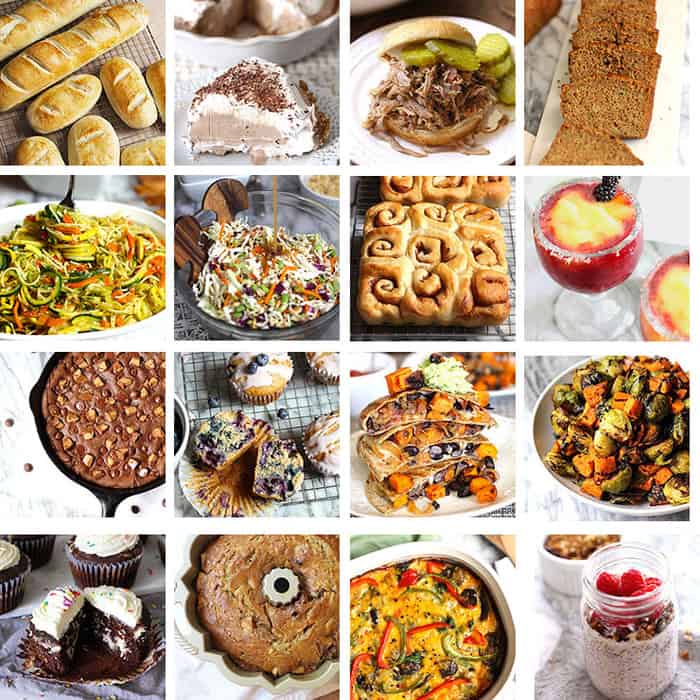 Well, here we are. A moment we've all been waiting for! This is YOUR list! Drum roll please!
YOUR Favorite SueBee Homemaker recipes during my first year of blogging, aka SueBee's Sweet 16, are the following recipes.
Chewy French Bread

– my mom's famous recipe, my post popular recipe on my site (by a LONG shot!) with almost 11,000 pins! 🙂

French Silk Pie – my mom's OTHER famous recipe, and Zach's requested birthday dessert
Slow Baked Pulled Pork – because we're from Iowa and we LOVE pork, oh, and you can make it while you sleep
Honey Cinnamon Zucchini Bread – a quick bread with a Fall'ish taste and also healthier than most
Pesto Vegetable Pasta – a healthy spin on pasta using zucchini noodles, AND a recent feature on BuzzFeed Food!
Crunchy Asian Cabbage Salad – a potluck oldie, that just never gets boring
Homemade Cinnamon Rolls with Caramel Frosting – aka Grandma Norma's cinnamon rolls, the BEST
Blackberry Peach Frozen Margaritas – perfect for summer parties while keeping sugar to a minimum
Dark Chocolate Peanut Butter Skillet Cookie – ooey, gooey, cookie love – serve it with ice cream!
Yogurt Glazed Blueberry Muffins – one of my all time fav muffins with much less sugar than store-bought, and recently featured on MSN Food 🙂
Sweet Potato and Black Bean Quesadillas – inspired by my husband's love of sweet potatoes and beans
Balsamic Glazed Brussels Sprouts and Sweet Potatoes – another of Mike's favs cuz he loves healthy recipes
Jumbo Birthday Cake Cupcakes – made in honor of my hubby's 50th ????
Apple Pie Banana Bundt Cake – because I have a thing about over-ripe bananas and apple picking, AND this recipe was just featured on The Chew! HoLy CoW!
Overnight Omelette Breakfast Casserole – a Holiday favorite that can be made the day before
Berry Chia Overnight Oats – a current trend that is served cold and makes for fast morning prep
Congratulations on your love of both healthy recipes AND sweets! I think we have a good balance in my sweet 16.
People in 173 (out of 195) different countries have visited my site so far. That is pretty unbelievable to me! I'm so glad that this thing called the internet exists today, because our world feels smaller, and not just a big giant orb. I have blogger friends near and far, and even work with a freelancer (Squeesome Design Studio) in the Philippines when I need technical or design help with my site.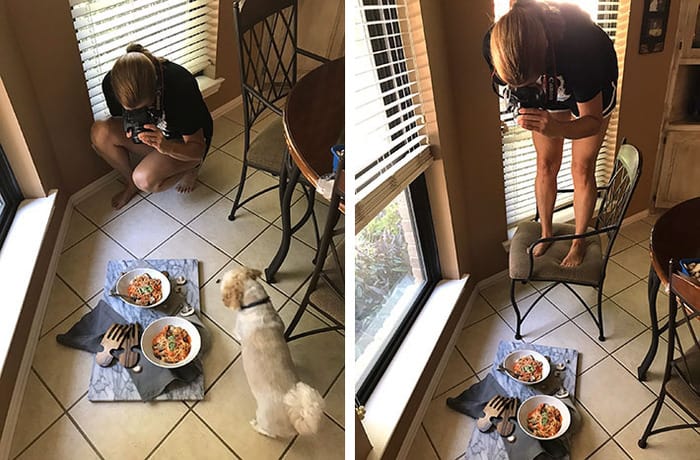 So far, I haven't attempted to "monetize" SueBee Homemaker, other than a few dollars here and there for Amazon Affiliates. I'm hoping to TRY to do that soon.
SO. MANY. FOOD. BLOGGERS. 🙁
Honestly, I enjoy the creation of content FAR more than the social media and spreading #suebeehomemaker love. It's difficult, because I'm also just a one woman team (plus my favorite recipe tester —> my hubby, who also rates and comments on ALL my recipes!), and I run out of hours in the day. But if I'm going to keep up my 40-50 hour (maybe more!) work week, I'd like to turn it into something more than just a hobby.
If you have any thoughts on this, I'd love to hear them.
While Fall is my favorite season of the year (pump-pump-pumpkins!, cooler weather, my birthday, AND my blog's blog-iversary!), I absolutely love the Holidays. Don't you? 🙂 I have SO many recipes swimming around my head that it's about to explode. Ok, not literally. But I love the hustle bustle, the chill in the air (please Texas, chill OUTl!), the memories of childhood, friend and family gatherings, and the HOPE of Christ, which is simply everything.
If you are reading this and made it all the way HERE (great job!), I want to thank you.
Thank you for reading along with this journey. Thank you for commenting on my recipes because those comments keep me going. Thank you for trying my recipes – even though I know that I can't please ALL of you, all of the time. Thank you for sending me texts with pictures of what you've made. Thank you for supporting my Life is Good posts, especially my anniversary post, of which I received so many sweet comments. I'm so proud of my man and the relationship we've built. Thank you for sharing my work with others, and telling your friends about SueBee Homemaker. Thank you for following me on social media – Facebook, Instagram, Twitter, and Pinterest. Thank you for signing up for email updates, because I have some future plans for that as well.
Thank you. All of you. SueBee Homemaker is ONE! 🙂
P.S. This is my Apple Pie Banana Bundt Cake that was featured recently on ABC's THE CHEW!!