This post may contain affiliate links which won't change your price but will share a commission.
June 24, 2017 – 28 years with this guy.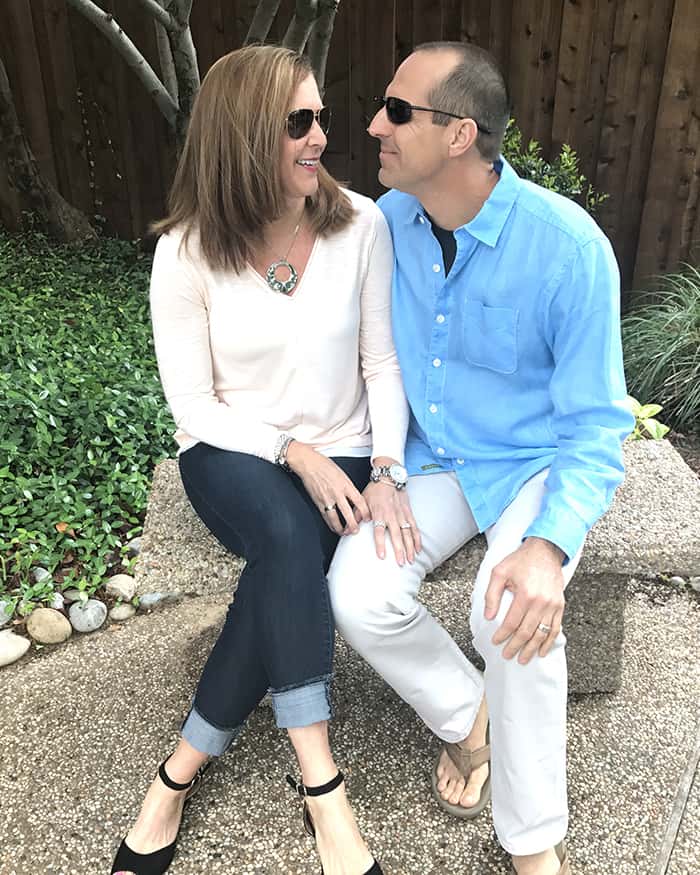 Find yourself a man who values relationships above all. Who reads self-help books and listens to podcasts on how to be a better leader – that turns into how to be a better husband, father, son, brother, and friend. Who looks forward to weekend morning coffees with you more than expensive dinners, who sends you sweet text messages when you feel down, who researches the best restaurants for foodies in his spare time, who notices where your favorite place to shop is and surprises you out of the blue, who is honest with his weaknesses, and is ALWAYS working on himself so that he can be better for those around him.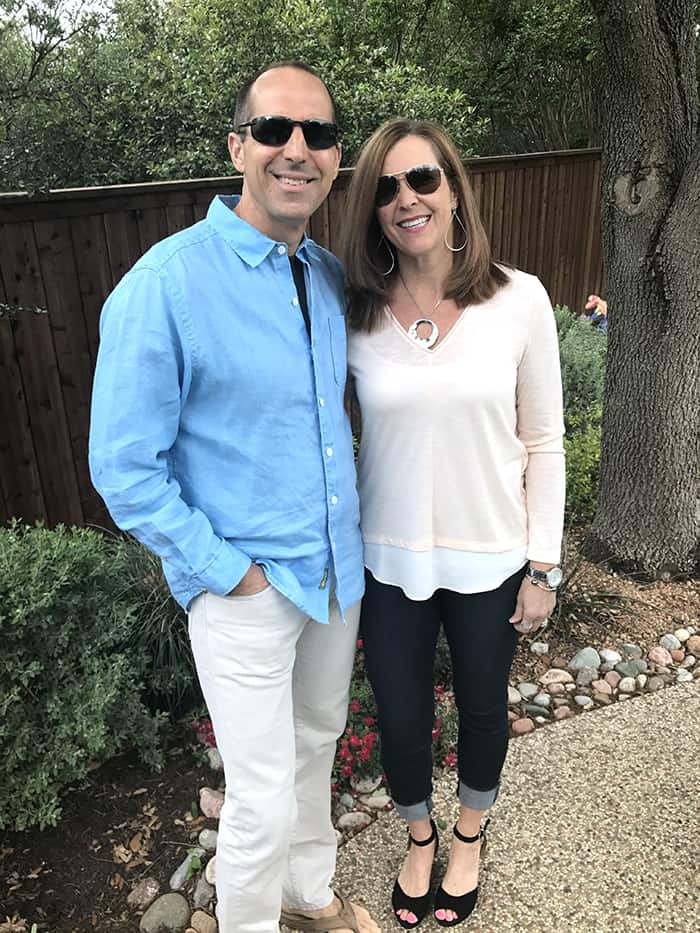 It seems like yesterday. That hot and humid day in St. Joe, Iowa where I would go from a Reding to a Ringsdorf. I got up early that June day in 1989, and headed out for a walk with my dad. We walked our usual path in the country, south on 169 and east on the LuVerne blacktop – about 3 miles round trip. It was extremely warm, and I was non-stop worrying about how warm the church would be, even though I knew it had air conditioning. Well, just as I feared, the a/c tanked and we ended up with fans on the alter.
Dad and I chatted nervously about the day. He was excited too, but a bit sentimental. I was his little tom-boy, always up for a game of catch or H O R S E (basketball) in the backyard. Being my sappy self, I had already written a long letter to Mom and Dad thanking them for everything they had done for me during my 22 years so far. Years later, reading that letter, I realized how neat it was, and I'm secretly hoping we get one of those from OUR boys some day. 🙂
It's pretty amazing when I think of the changes in 28 years. Mike and I were high school sweethearts, dating at 16, and only breaking up for about 12 hours once in college. GASP! We were married at 22, straight out of college. Thinking back, we were SO young and naive! Shocking – I know. But c'mon, how worldly can you be at 22, living in the same state the entire time, never really traveling farther than Minneapolis and Kansas City (ok, there was California that one time), being raised in a very white, Catholic community in rural Iowa.
Don't get me wrong, our upbringing was wonderful. But now that we've lived in several states (Iowa –> Minnesota –> Illinois –> Texas), and started traveling, our eyes have been opened. We want to keep learning about the world we live in, because the world is diverse, and learning should never really end.
Yup, things have changed 1,000-fold in 28 years. Take for instance the professional photography below to my iPhone pictures above! Crazy difference in technology, that's for sure. And as I'm sitting here typing, I see my phone light up with a retweet (of my Spicy Chex Party Mix) from Mike. It's gosh-darn cRaZy how the world has changed. I love the simplicity of the pictures below because after all, it's the love that counts. But I do LOVE where we are now. Not only the technology that enables me to blog and tweet and instagram, but mostly how we've changed as people (aside from my BIG hair and his full mop). 🙂
Together. We've made these changes together. I believe that's the key to a happy and committed marriage. We're not perfect by any means. But we've weathered the storms together.
the very meager early budget, where I overspent and he stressed about it
the moves away from family for better jobs and more opportunities
the infertility issues and treatment
the raising of young boys without family nearby to help out
the miscarriage in the Minneapolis airport, and the shock that followed
my chronic and debilitating feet issues
our son's immune disorder and the treatments
Mike's cancer diagnosis and the roller-coaster ride
Mike's mom's cancer journey and the pain of losing her
the ongoing struggle of watching my mom suffer from Alzheimer's and my dad's Parkinson's while being 1,000 miles away
and the on-and-off daily struggles
We all have storms to weather. We are all human, and there will be more storms. But having a loving partner in life has made everything one hundred times better. I am TRULY blessed. God has given me someone who not only supports me in every way, but even loves my imperfections with grace. Now that's a guy I'm going to hold on to. Tightly.