KitchenAid Ice Cream Recipes
This post may contain affiliate links which won't change your price but will share a commission.
We love using our KitchenAid Attachment to make homemade ice cream anytime we get the craving, so I'm combining all of my KitchenAid Ice Cream Recipes in one post for you to enjoy. Churning your own ice cream is SO easy with this simple attachment, and two quarts is just the right amount.
I've got tons of ideas for new flavors, but in the meantime, if you have suggestions – don't hesitate to let me know in the comment section below!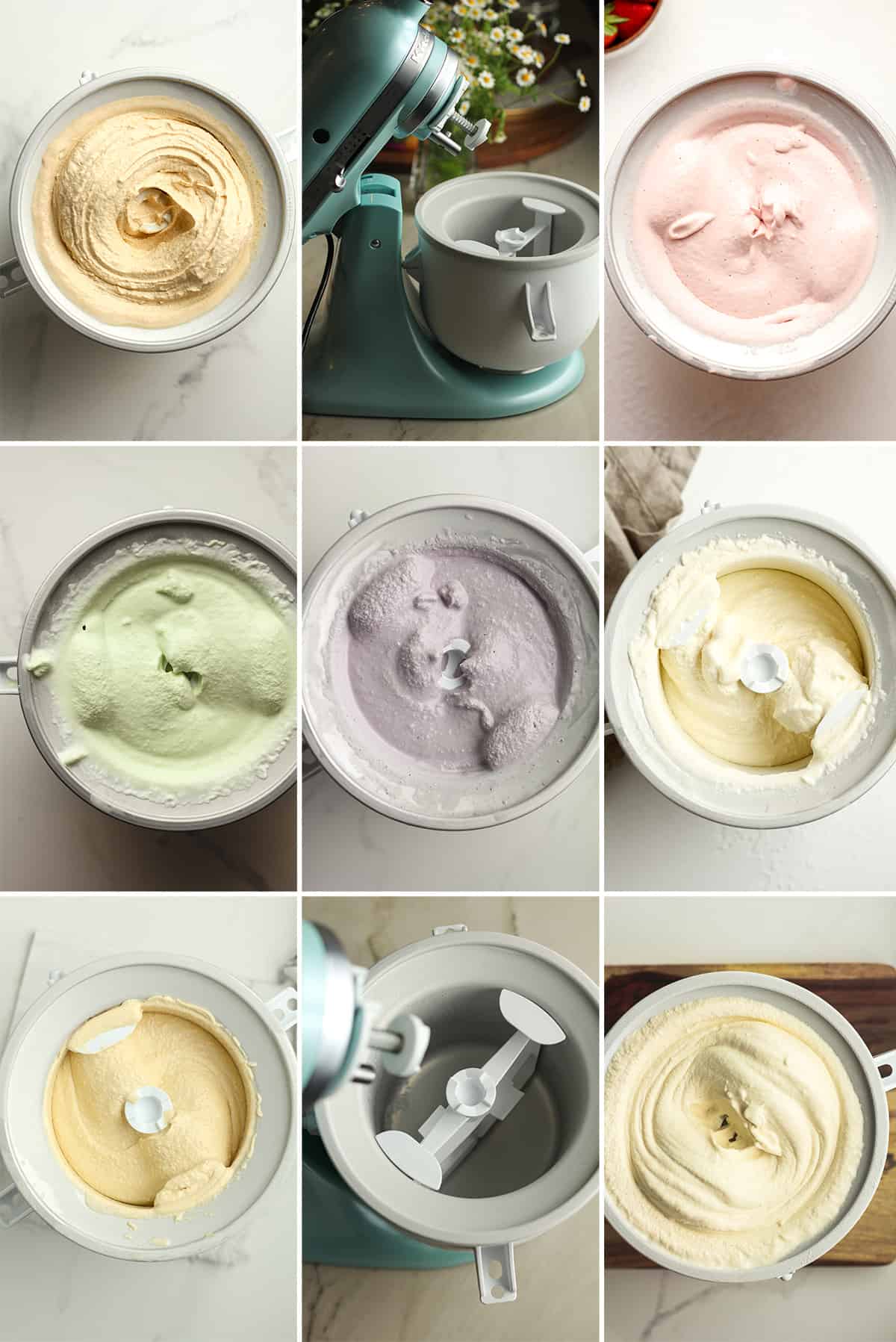 Fruit Flavored Ice Cream
The following ice cream flavors are some of my favorite fruit-filled ones! Strawberry, peach, and blueberry – oh my!
Classic Ice Cream Flavors
These classics – Oreo, Vanilla Bean, and Chocolate Peanut Butter – are always a good choice. Great for adding to desserts too!
Ice Cream with Add-Ins
These are just a few ice cream flavors with adds-ins! Coffee Toffee, Mint Chip, and Peppermint Stick are all oh-so-good!
Anytime Ice Cream
Well, all of these flavors are for anytime, but we do love a great butter pecan, pumpkin, or Reese's Peanut Butter. So many to choose from.
Newest KitchenAid Ice Cream Recipes:
We are in love with our most recent ice cream recipes. Easy to make and super creamy and delicious!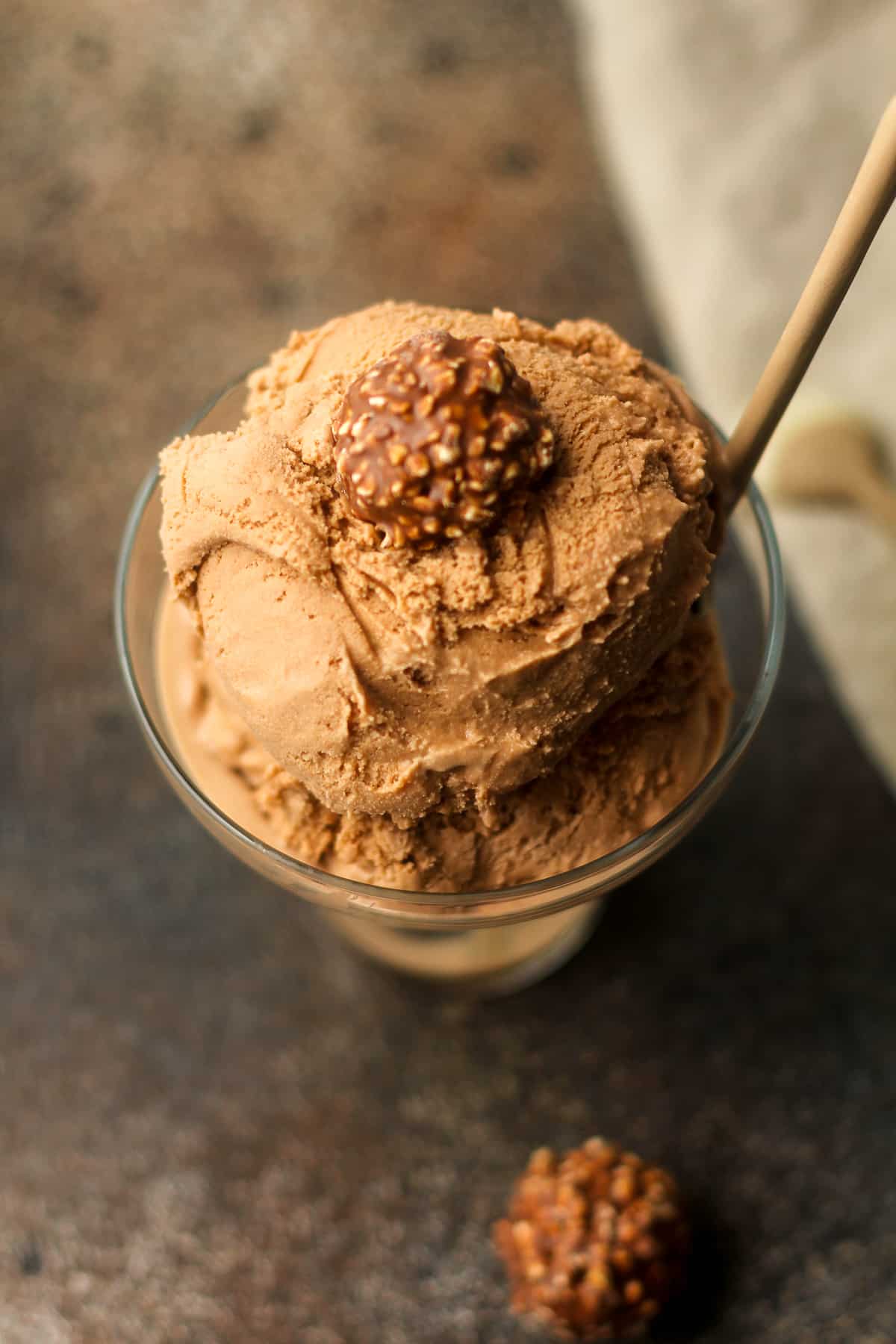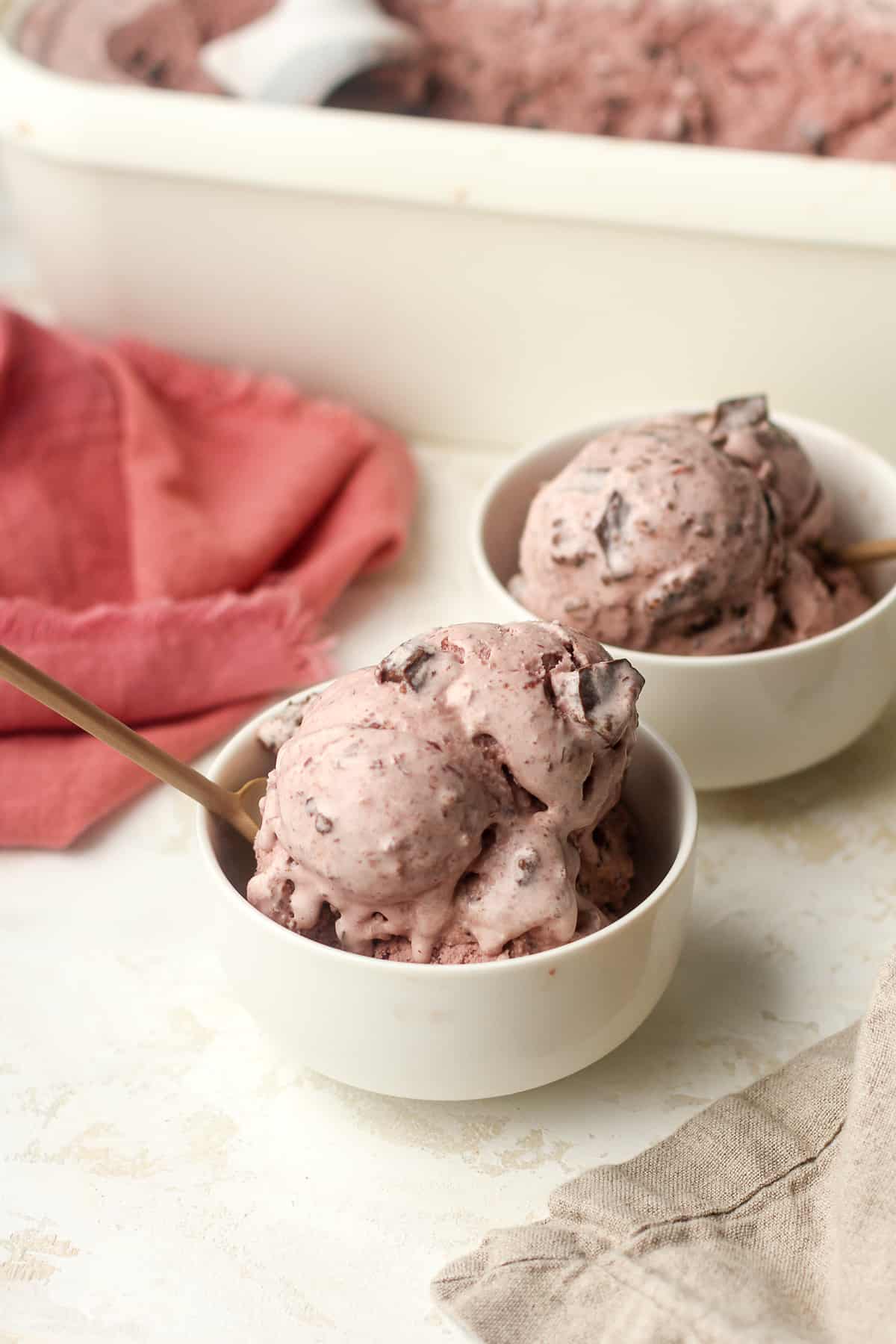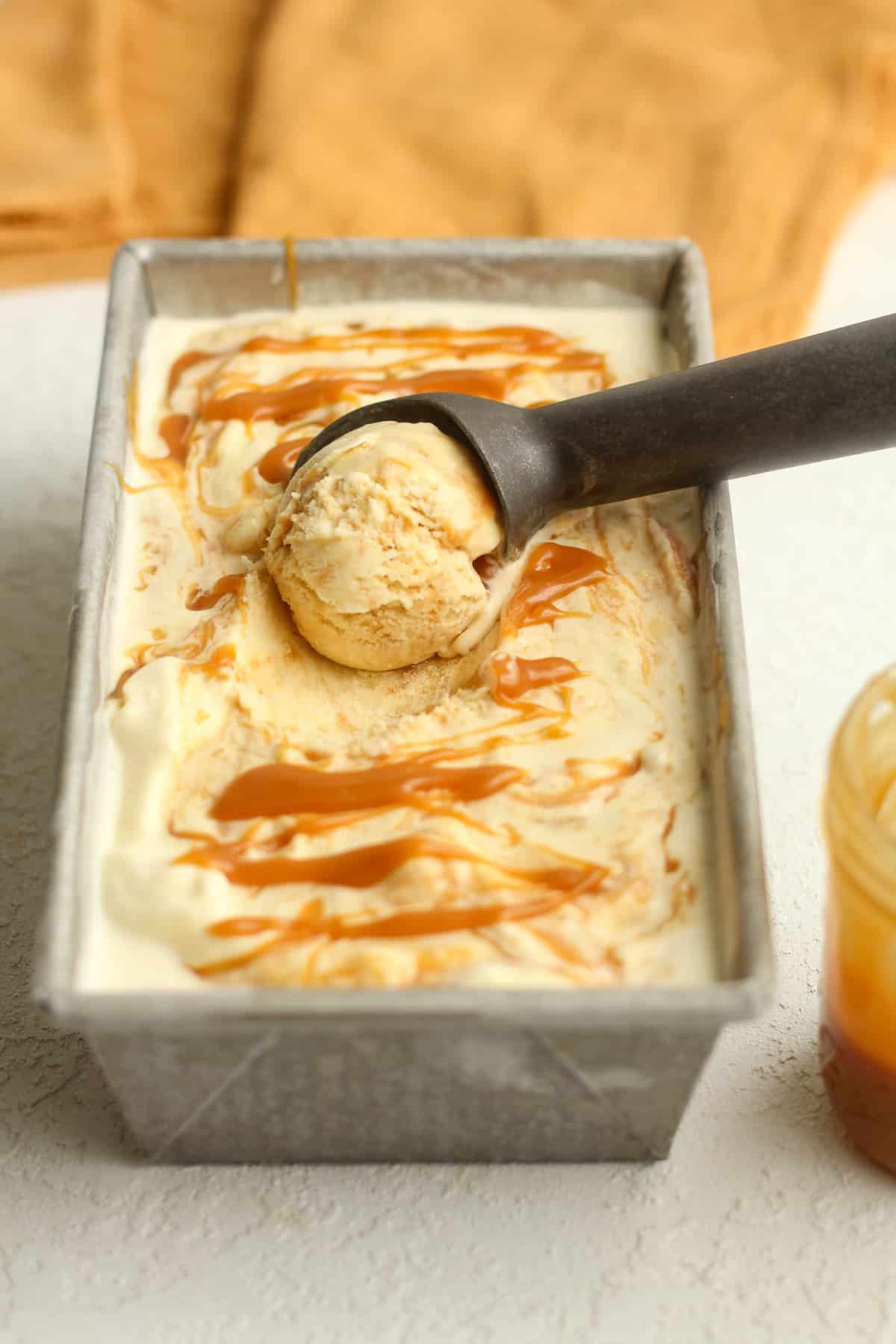 KitchenAid Ice Cream
All of these recipes use a 2-quart ice cream maker. We have the KitchenAid Attachment but any 2-quart machine works.
If using a smaller size ice cream maker, you will need to adjust recipe quantities. Make sure your machine has enough room for the ice cream to expand as it freezes. If it doesn't have room, it will stay in liquid form!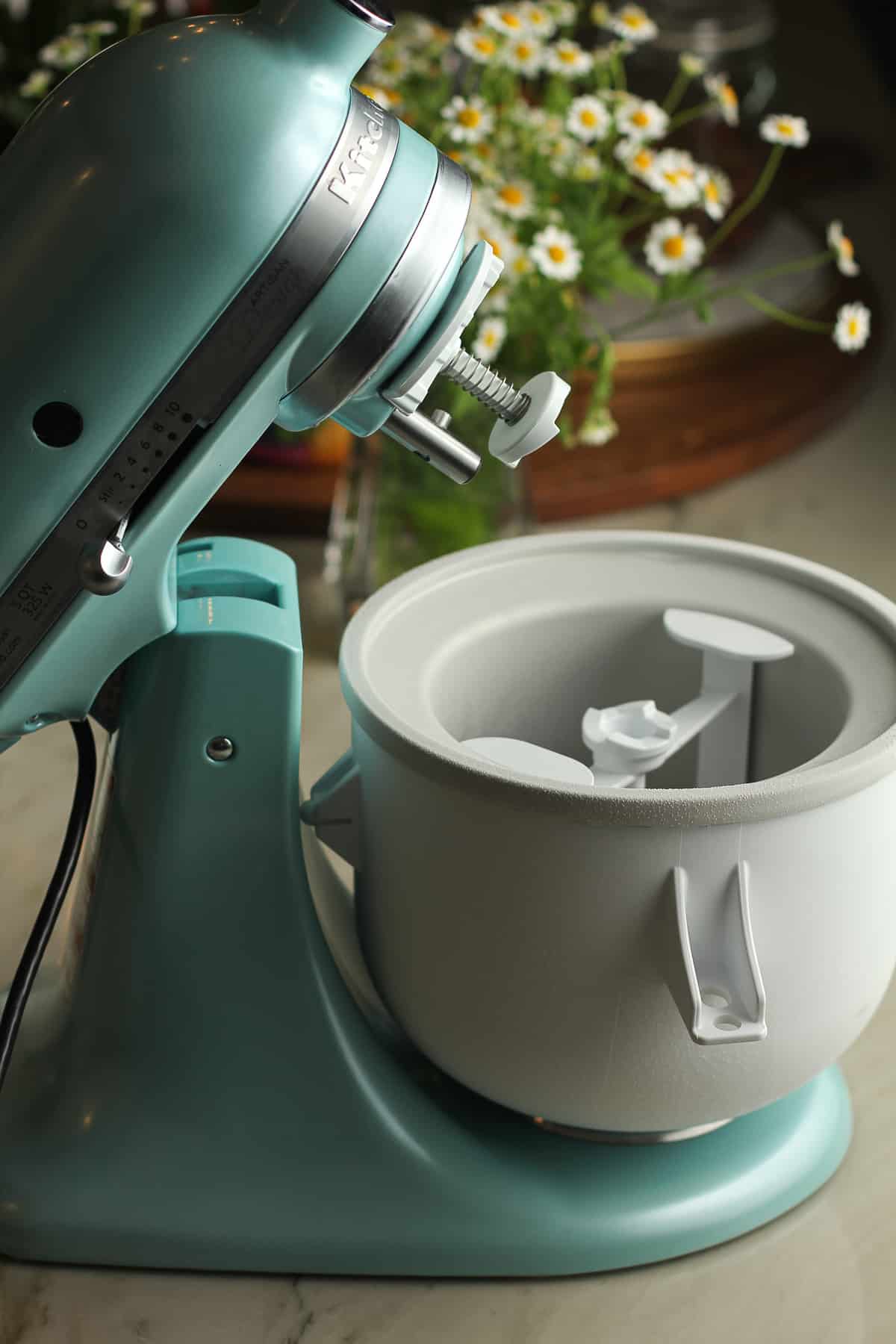 What do I need to make homemade ice cream?