Grilled Zucchini Turkey Burgers are a great alternative to beef burgers, especially when you combine lean turkey with grated zucchini and onion, bread crumbs, parmesan cheese, and seasonings. So surprisingly tender and delicious.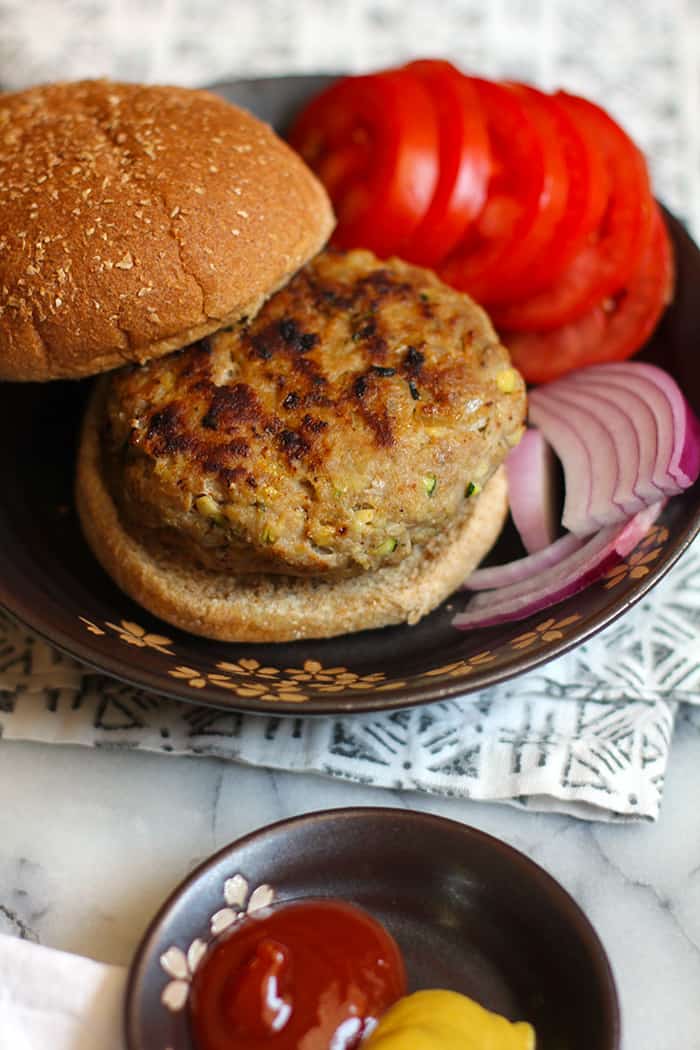 Today I want to talk about how much I love zucchini squash! I want to convince you to start using it in your cooking, if you don't already. Because zucchini really is the most versatile veggie.
You can do the following things with zucchini.
Eat it raw.
Spiralize it, and sauté it with other veggies, like my Pesto Vegetable Pasta.
Grill it.
Bake with it, like my Chocolate Zucchini Bread.
Use it to tenderize meat, like these turkey burgers.
And even fry it up as a patty.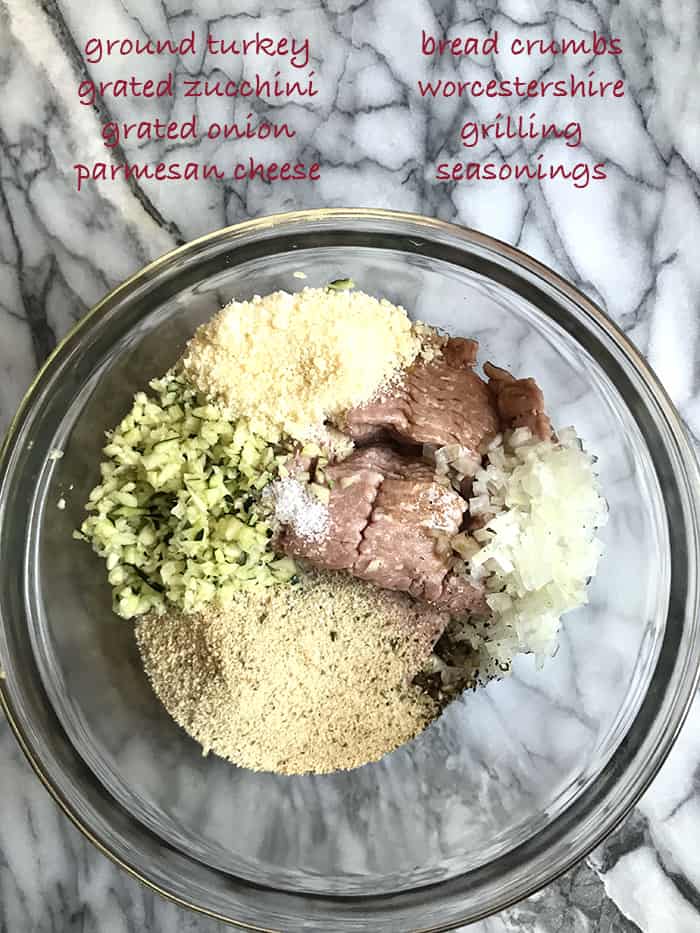 To make these Grilled Zucchini Turkey Burgers, I put an Italian spin on it by adding bread crumbs and parmesan cheese. The zucchini and onion make them unbelievably tender, and I'm definitely going to keep making them this way.
The most important step is to make sure the zucchini is not too wet.
grate them (leave skins on!) using a veggie chopper
put a teaspoon or two of salt on them and set aside
using double layer of paper towels, squeeze the water out over the sink
You will be surprised at how much water you can squeeze out of the zucchini!
I made these burgers two nights in a row. The first night I made them on the outdoor grill, and the second night I made them indoors, on the grill pan pictured below. I wanted to make sure they cooked up well either way, and they did! So I recommend doing it both ways.
Enjoy!
xoxo ~Sue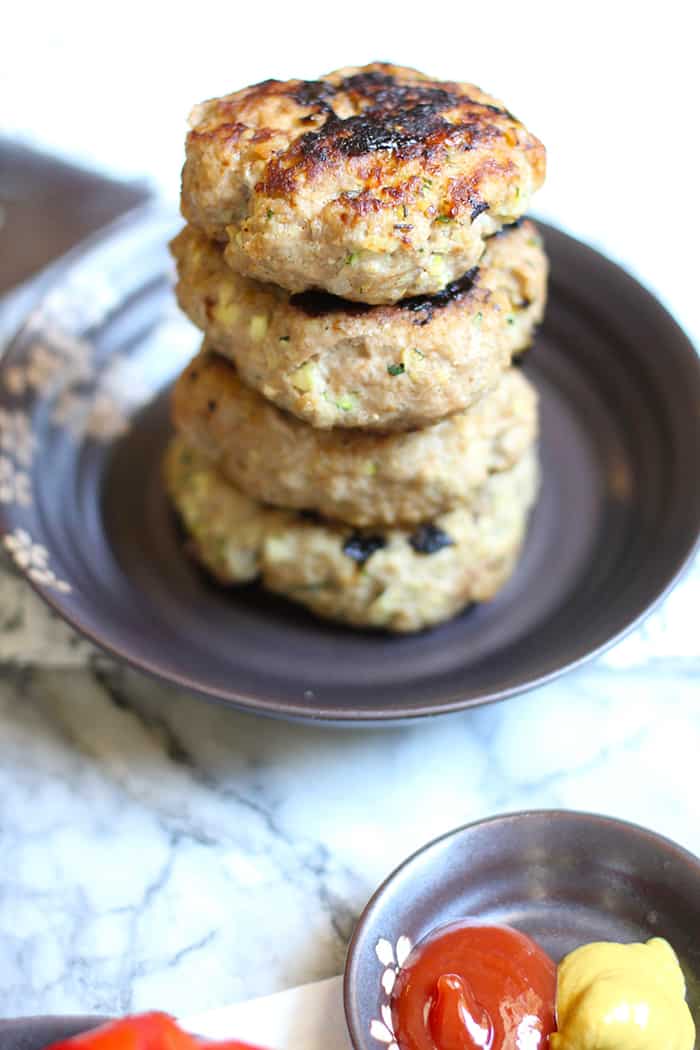 Grill up these burgers next: Spicy Jalapeño Burgers
You can stay up-to-date with SueBee Homemaker by:
signing up for post updates (top right-hand corner of my blog)
liking my Facebook Page
and following me on Pinterest
I'm also sharing tidbits of my life on Instagram.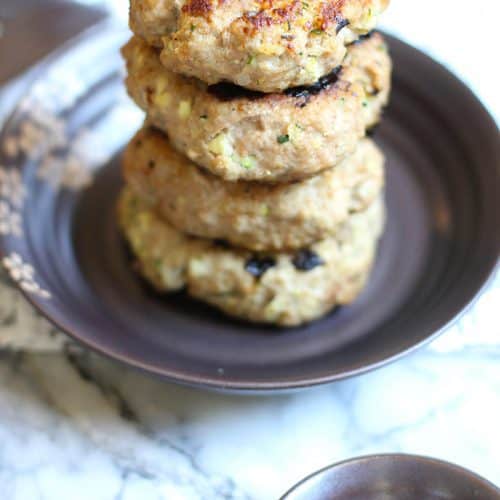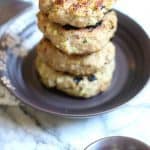 Grilled Zucchini Turkey Burgers
Ingredients
1

pound

ground turkey

- I use 93% lean Jennie-O turkey

1/2

cup

grated zucchini

- after squeezing water out

1/4

cup

grated onion

2

Tablespoons

parmesan cheese

1/3

cup

seasoned bread crumbs

1 1/2

Tablespoons

Worcestershire Sauce

seasoned salt and garlic salt

- seasonings for grilling
Instructions
Preheat outdoor grill or indoor grill pan to 350 degrees (medium high heat).

Grate zucchini into small bowl. Add one teaspoon of salt and set aside to release water - about 15 minutes. Scoop grated zucchini onto double layer of paper towel, and squeeze out water. (You should get a lot of liquid out!)

Combine ground turkey, zucchini, onion, bread crumbs, and parmesan cheese in a mixing bowl.

Pat into five even-sized patties. Place on grill and cook until done, about 165 degrees.

Serve on grilled buns with lettuce, tomato, and any other desired condiments.