This post may contain affiliate links which won't change your price but will share a commission.
Cinco de Mayo is one of my favorite holidays, because it's the perfect excuse to eat all the Mexican food and drink all the delicious margaritas. These Cinco de Mayo Margaritas have all the variety you need to find the perfect cocktail for your gatherings (even if it's a gathering of two!). Cheers!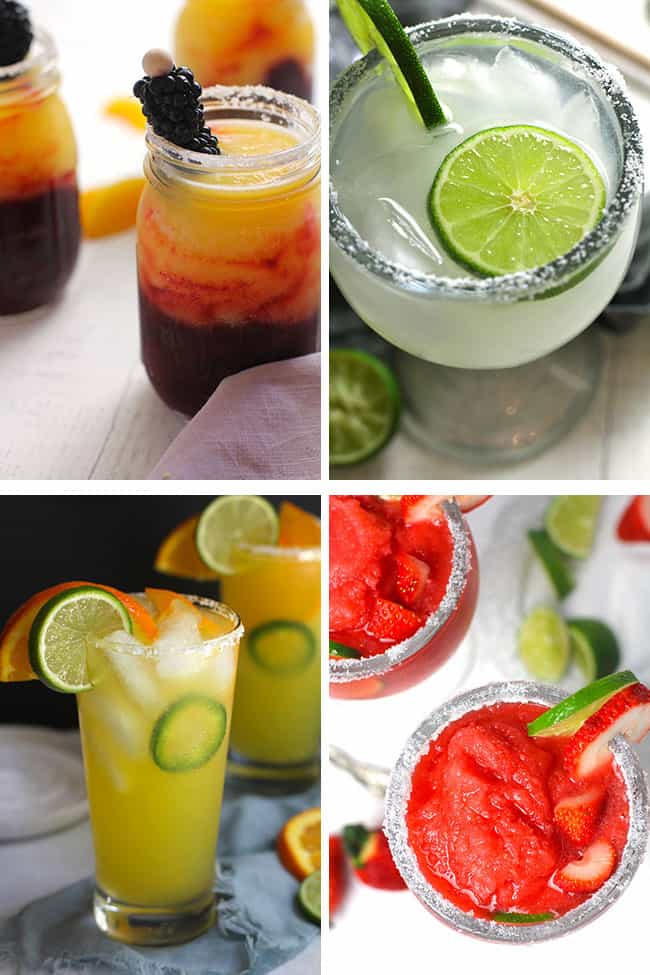 Before you head to the recipe details, make sure you have LIMES. All of my margarita recipes contain freshly squeezed lime juice, which in my opinion, makes them so tasty!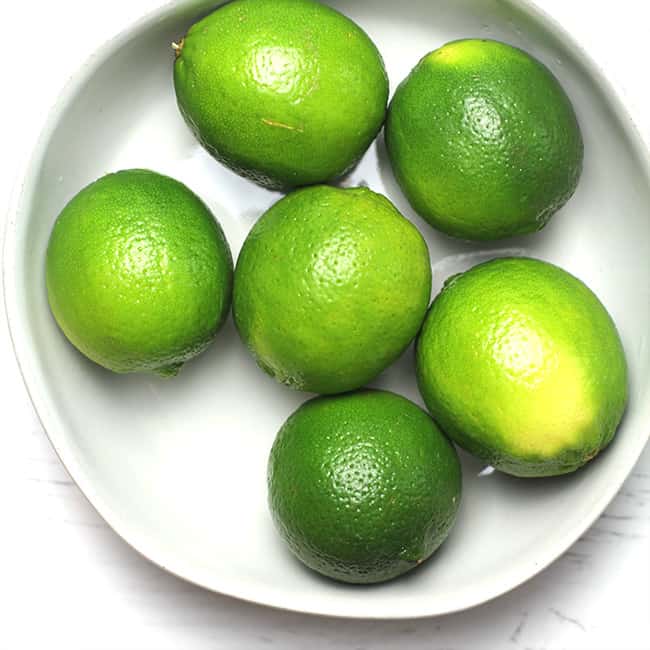 The weather is heating up here in Texas, and we are loving anything frozen, especially these Blackberry Peach Frozen Margaritas! Bring on the tequila and limes, because this party starts NOW! ?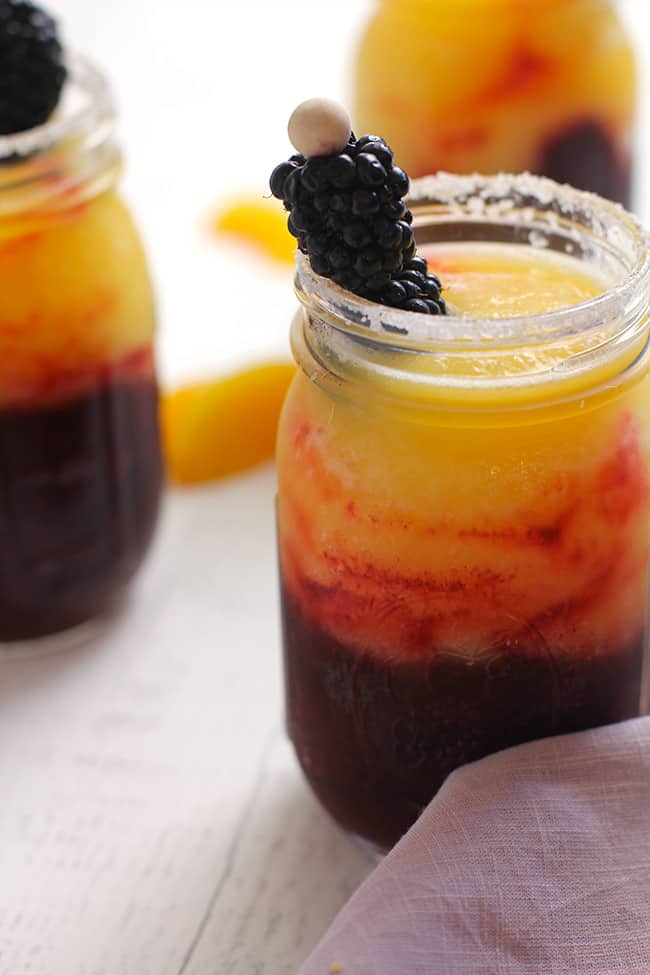 Classic Skinny Margaritas combine tequila, orange liqueur, fresh lime juice, and plenty of ice. These contain no added sugar, but are plenty strong. Rim the glasses with salt and lime wedges, and sip away.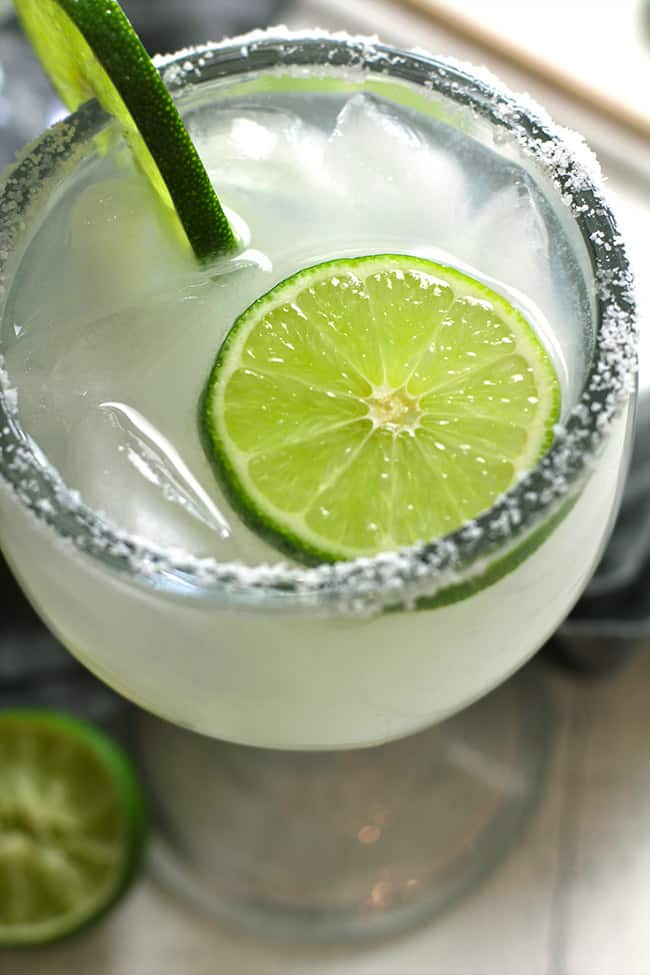 Orange Jalapeño Margaritas combine tequila, orange liqueur, fresh lime juice, fresh orange juice, and simple syrup – with some muddled jalapeño slices for some heat. You decide how spicy you like your cocktails, and incorporate jalapeños accordingly. Such an interesting and delightful concoction for happy hour!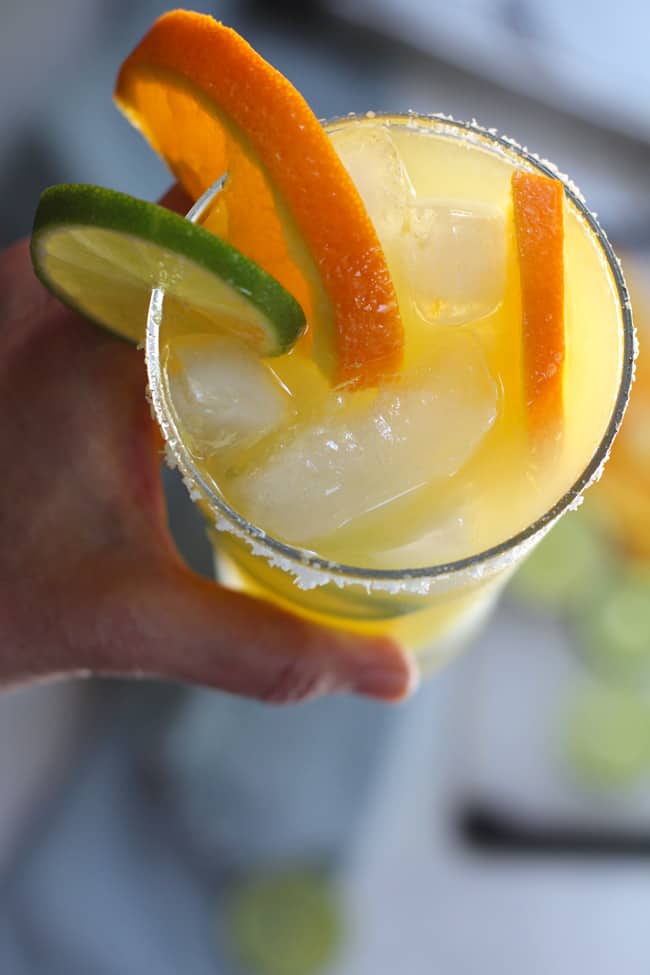 The weather is warming up here in Texas, and it's time to bring out all the frozen things. Strawberry Lemonade Frozen Margaritas combine frozen strawberries, frozen lemonade, fresh limes, tequila and triple sec. Serve these margs with a salty rim and a lime wedge, and let's get this party started!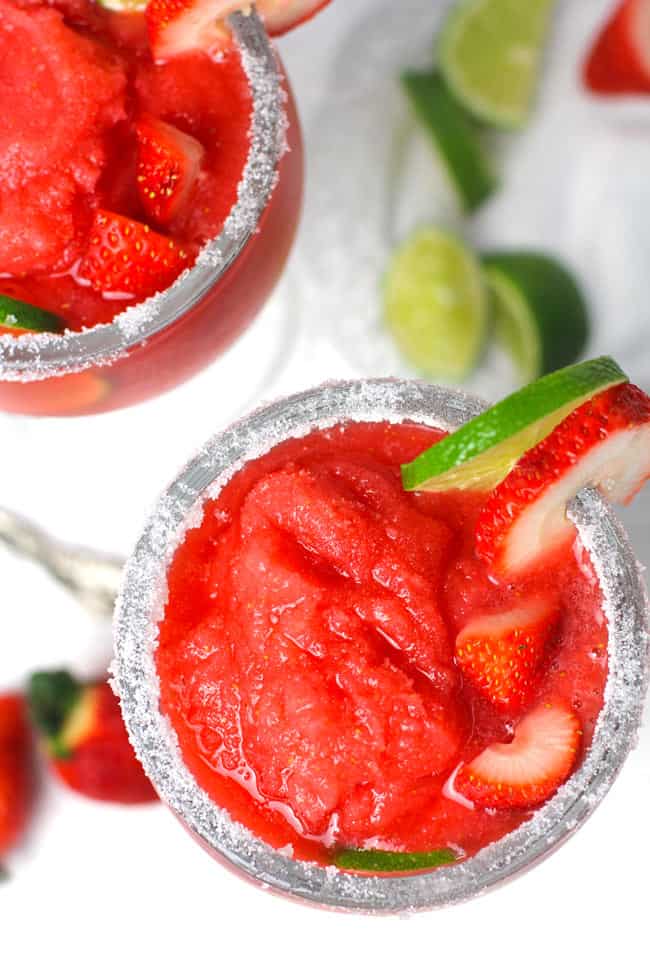 Needs snacks to go with these delicious margs? Head to my TEX-MEX category for all the yummy things.
Cinco de Mayo
For all you history buffs out there, Cinco de Mayo is NOT Mexico's Independence Day (which is actually September 16). Cinco de Mayo is an American-Mexican holiday, celebrating the David-over-Goliath victory of a rag-tag group of unemployed Americans over the well-organized French forces of Napoleon III. This victory took place at the Battle of Puebla on May 5, 1862, under the leadership of General Ignacio Zaragoza.
SO, we started celebrating this day to educate Mexican Americans about their cultural heritage. And now, I think we celebrate as an excuse to indulge in our favorite Mexican food and drink.
Kitchen Tools used for my margarita recipes:
Margaritas and chips anyone? 😀