This post may contain affiliate links which won't change your price but will share a commission.
It's hard to believe that 2018 is coming to a close and that it's time to wrap it all up, analyze it, and put a bow on it. I don't know about you, but I'm ok with saying goodbye to a year that brought many personal challenges. However, there was a lot of growth and lessons learned too. I actually love looking back and reminiscing, while planning out things to come and hoping for a better year.
When it comes to blogging, it was a very interesting year. The growth of SueBee Homemaker was pretty remarkable, but it didn't come without growing pains and frustrations too. One being that we were in kitchen remodel mode for 2.5 months, so there were no recipes being made and photographed then. Luckily, I worked ahead all summer long so that I could bring you new recipes every week, regardless if I was cooking right then! The other being a chronic injury that sidelined me from so many things, especially early in the year. But I worked around it, and blogging actually helped keep me focused on something other than my injury.
Thank you SO VERY MUCH for following along with me on this blogging journey. I'm honored to have you read my posts and try my recipes! Please let me know if you have suggestions or ideas for me going forward. YOU are the best!
Let's get to YOUR TOP 10 recipes of 2018.
My mom's Chewy French Bread has kept up it's #1 slot on here (yay Norma Jean!), although so many other recipes are climbing closer. Over the summer, the strawberry slushies, skinny margaritas, and orange Julius smoothies kicked some butt. Ya'll were either really thirsty, or you just liked the colors. 😀 The Texas Sheet Cake Brownies have also done well this year, and they are most definitely one of my most asked for recipes from friends. I've made this "cake/brownie" recipe SO many times over the years, mostly for birthdays when the kids were small or for baseball/soccer parties. It's super easy to decorate too, which is always a plus for a kid birthday.
Here are YOUR TOP 10!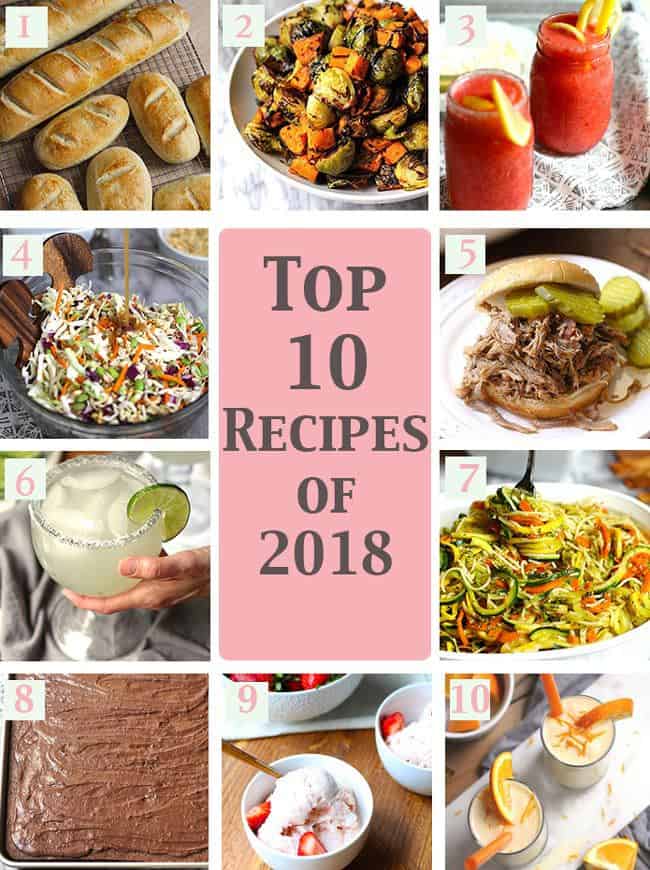 _______________
Chewy French Bread is an old family favorite. My mom perfected it, and its great for dipping in soup, as a sandwich, or just eating with a pat of butter!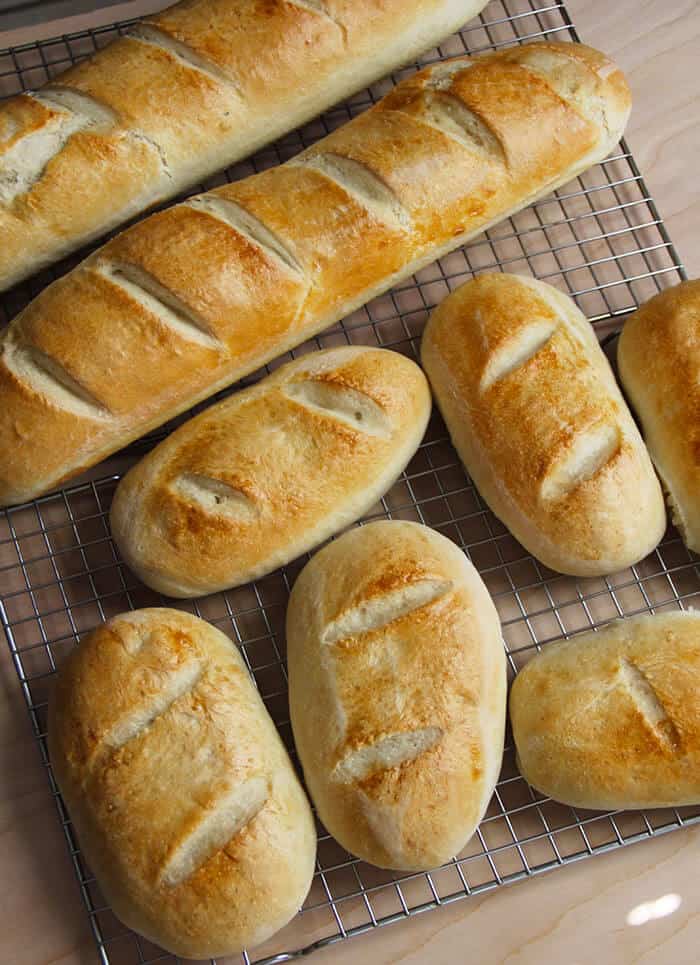 __________
Balsamic Glazed Brussels Sprouts and Sweet Potatoes is a colorful side dish of roasted brussels sprouts and sweet potatoes, topped with a Balsamic drizzle. It screams healthy and delicious at the same time!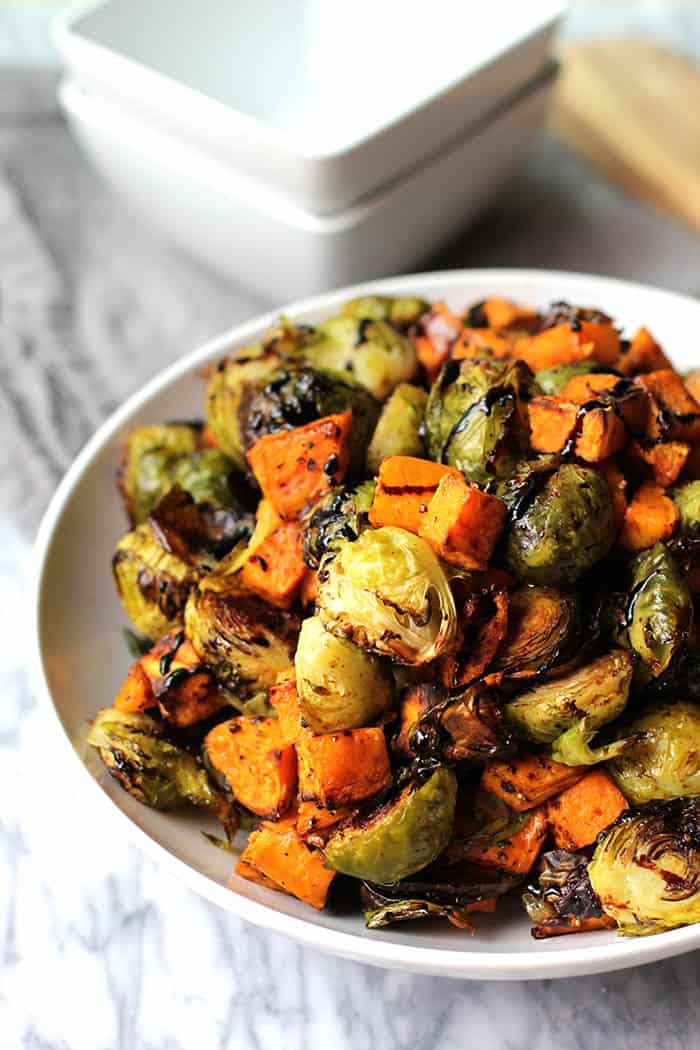 __________
Summertime is better with Strawberry Lemonade Vodka Slushies! Fresh strawberries and freshly squeezed lemons, combined with vodka, ice, and a little bit of sugar, make these drinks the hit of the party! Skip the vodka for virgin slushies!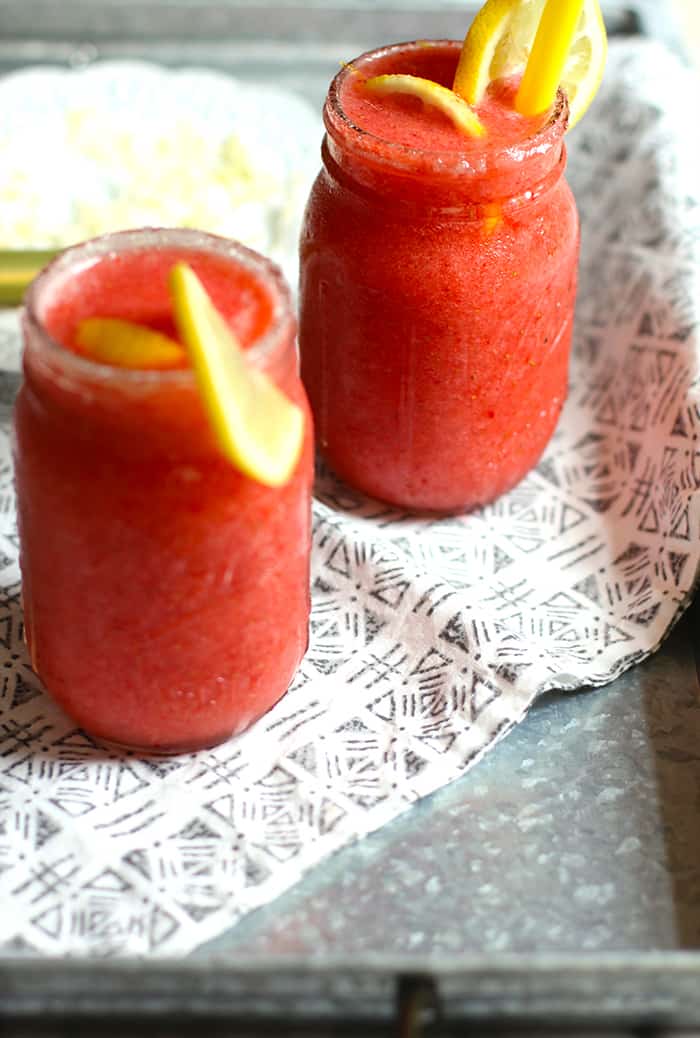 __________
Crunchy Asian Cabbage Salad is a classic pot-luck dish that I've made a million times. I tweaked the recipe slightly, by adding shelled edamame and adjusting the salad dressing. Still SO good and an easy recipe I keep coming back to again and again!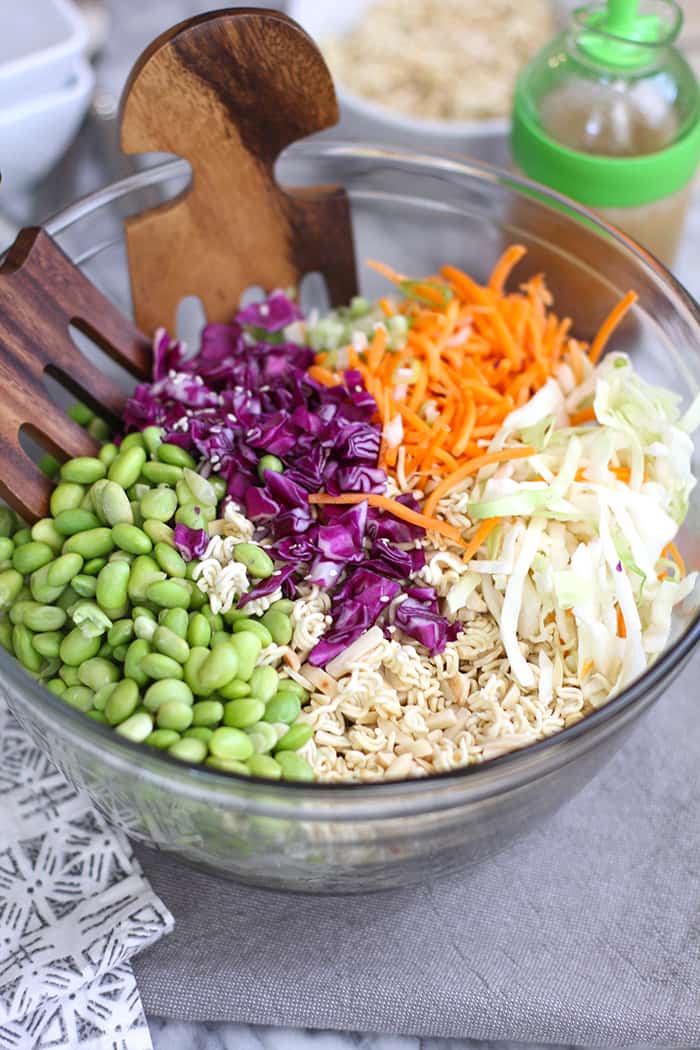 __________
Slow Baked Pulled Pork is the perfect main course for holiday entertaining or as a game day staple. Only 15 minutes of prep and then 12 hours in the oven. Works like clock-work, and you can even make it while you sleep!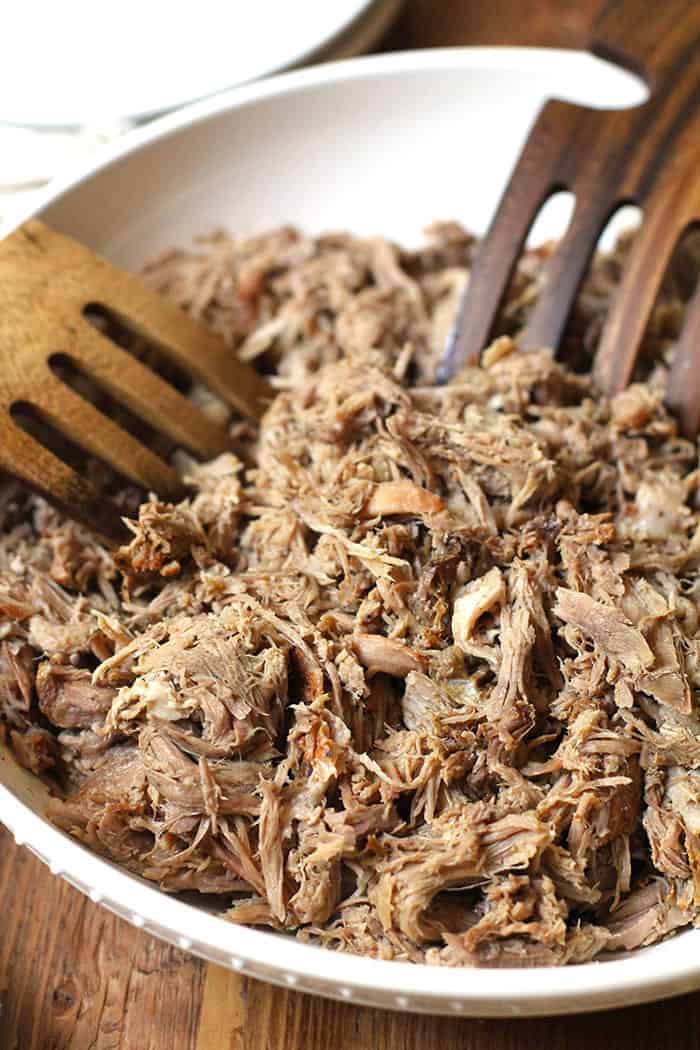 __________
Classic Skinny Margaritas are the perfect party drink, combining tequila, orange liqueur, FRESH lime juice, and plenty of ice. Rim the glasses with salt and lime wedges, and sip away.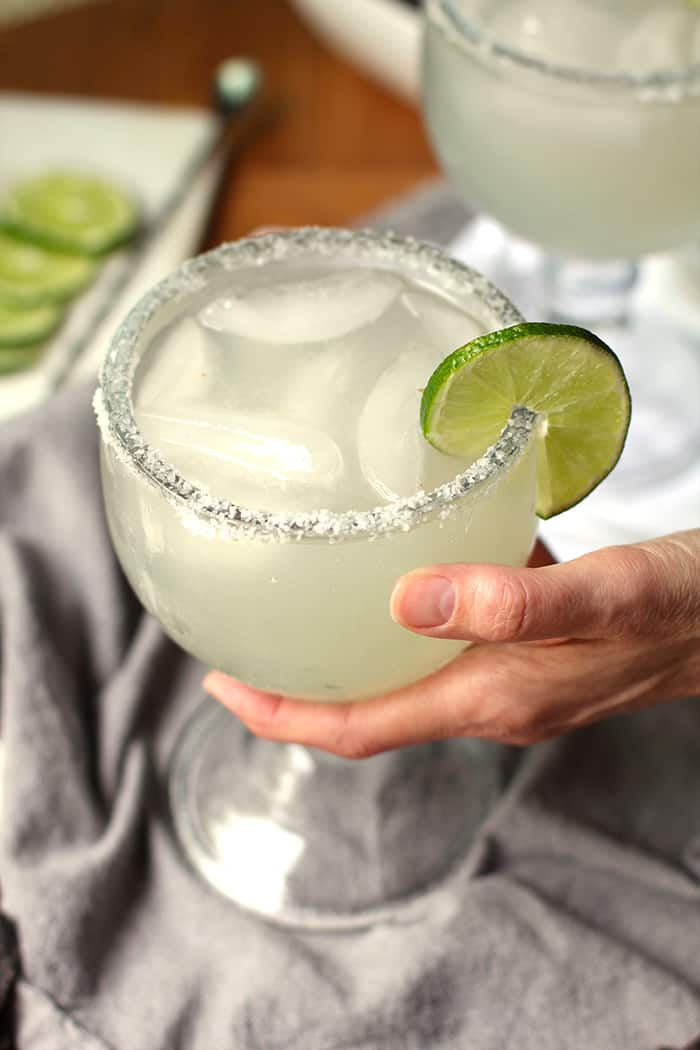 __________
Pesto Vegetable Pasta combines angel hair pasta with spiralized vegetables, and is topped with my homemade pesto sauce. A delightful meatless pasta recipe but with a super healthy twist.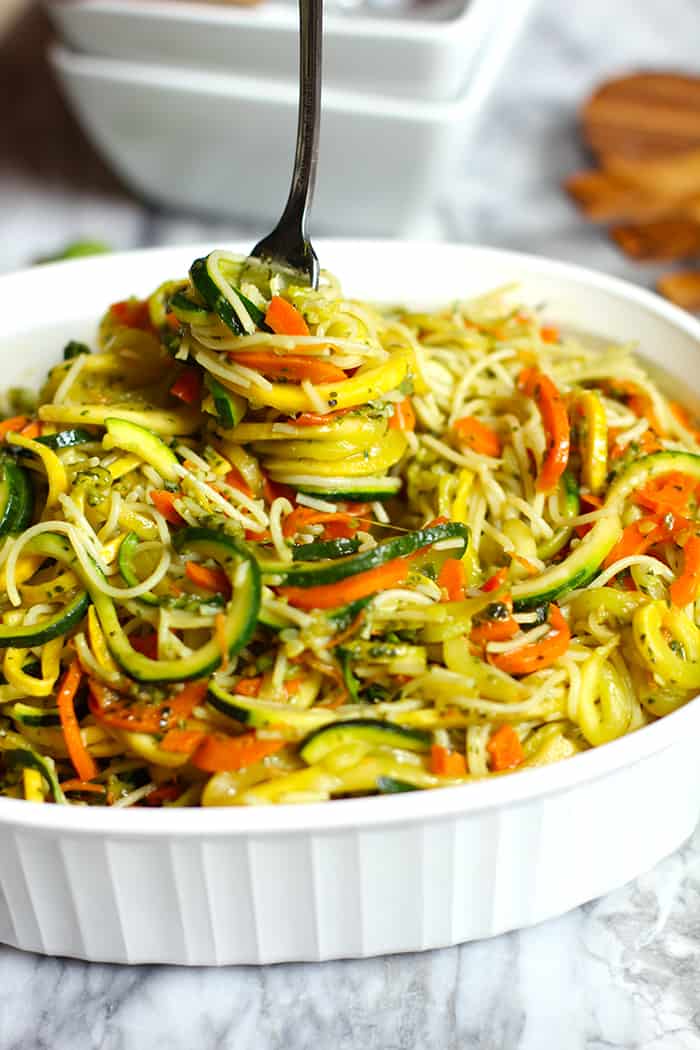 __________
Texas Sheet Cake Brownies are one of my FAV sweet recipes ever. The ingredient list makes them extra indulgent, but just have a small piece and enjoy every bite! ?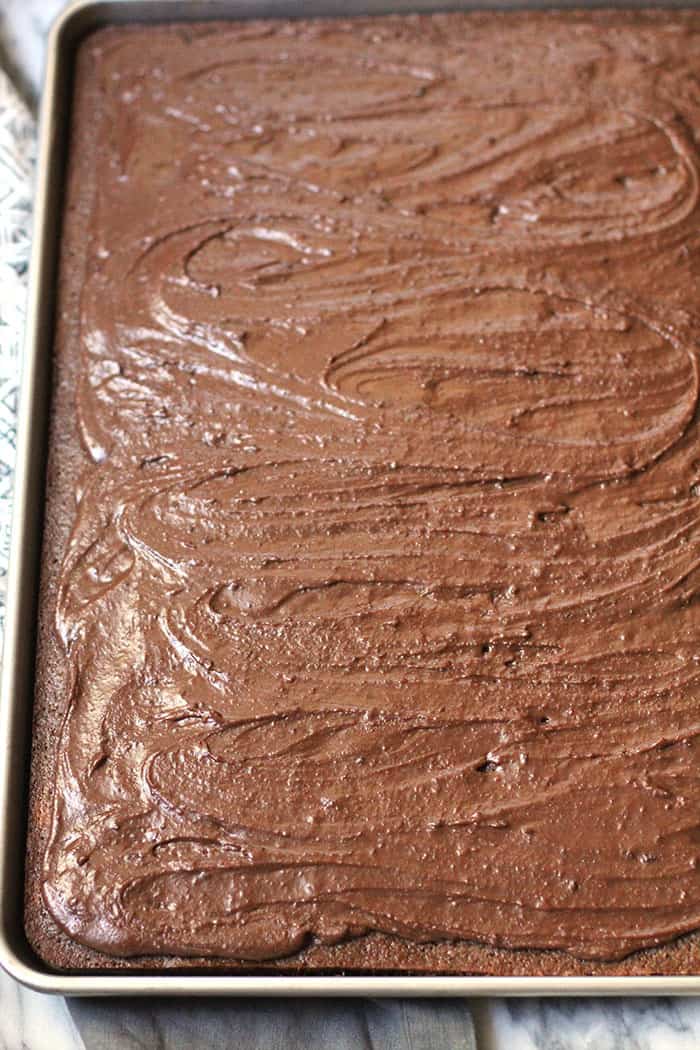 __________
Homemade Strawberry Ice Cream is creamy, fresh, and delicious! Heavy whipping cream, milk, pasteurized eggs, sugar, and vanilla are all you need to make the best tasting ice cream at home.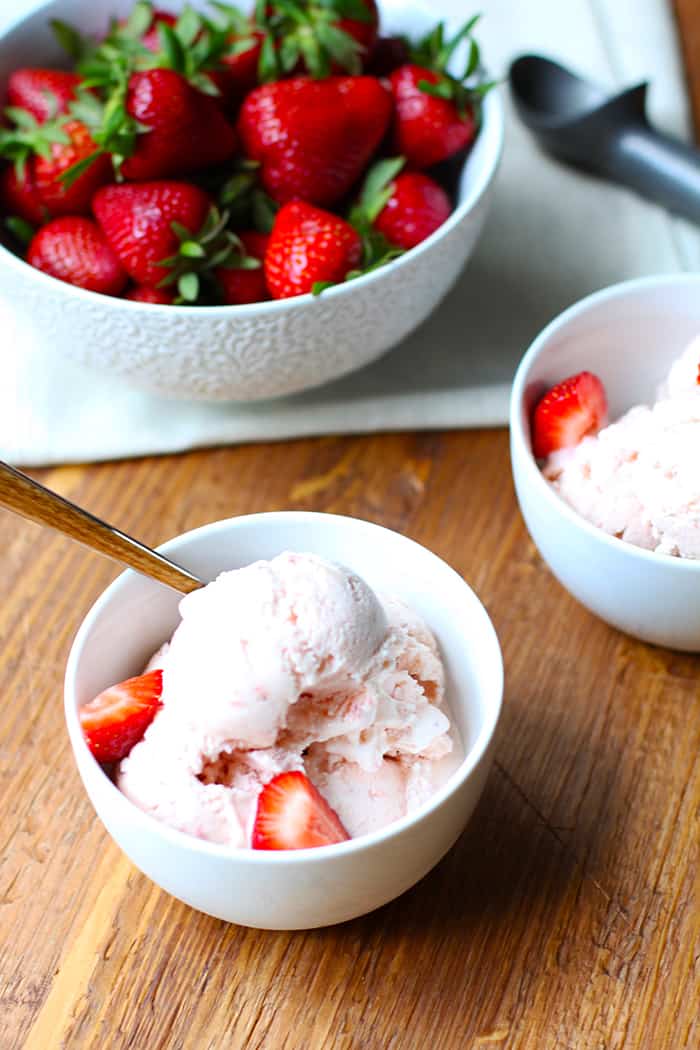 __________
Orange Julius Smoothies are refreshing and full of vitamins, with no added sugar. Simple to make and a perfect post work-out snack!