Classic Deviled Eggs are made with just a few simple ingredients. A quick and hard-to-resist appetizer that is always a hit at parties and family gatherings!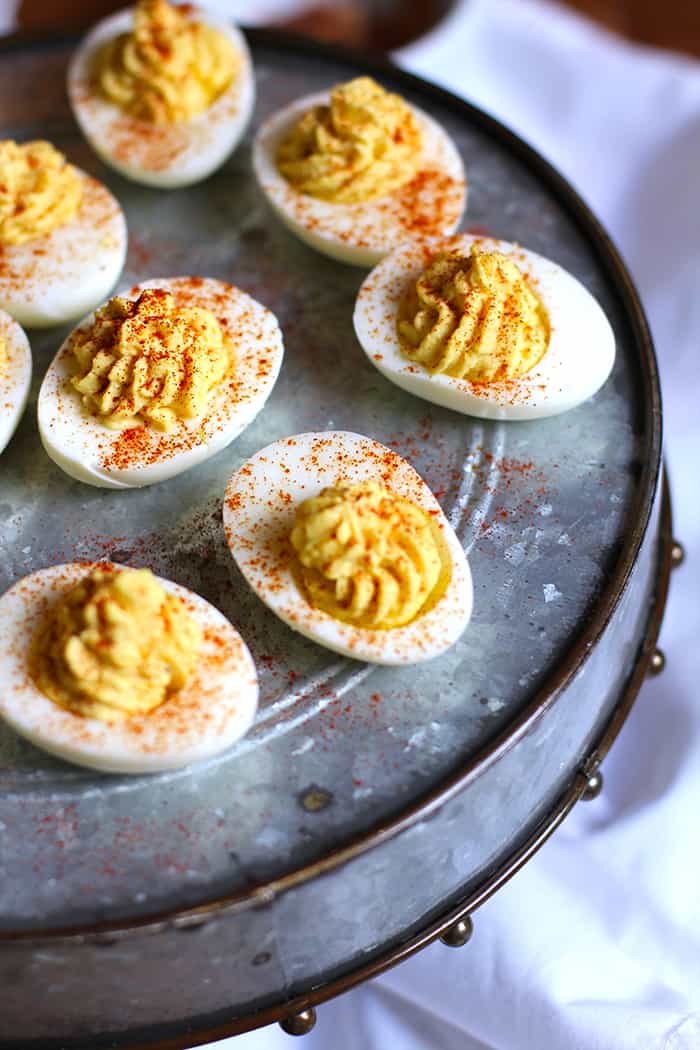 Easter Sunday is on the horizon, and this Classic Deviled Egg recipe can be your quick fix for a perfect party appetizer. Quick like this..
Boil the eggs.
Slice cooled eggs in half lengthwise.
Carefully remove yolks to a bowl and set whites aside.
Mash the yolks and add mayo, mustard, vinegar, and salt & pepper.
Fill whites with yolk mixture.
Sprinkle with paprika.
Refrigerate until serving.
So simple and I ask myself (along with Zach), "Why don't I make these more often?" 🙂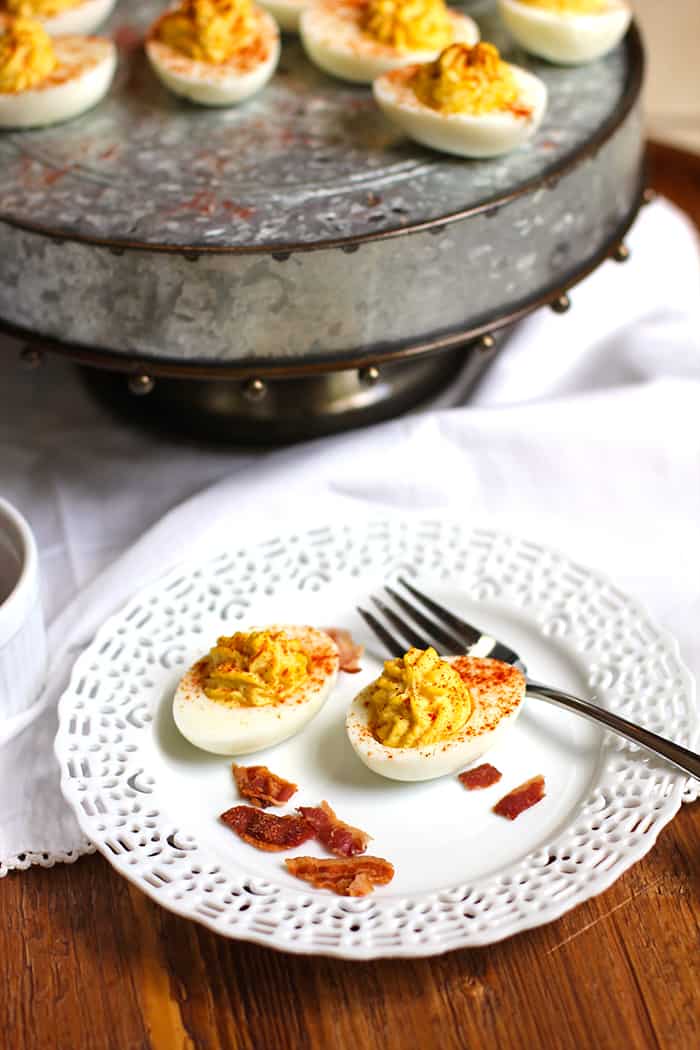 These Classic Deviled Eggs remind me of my mom's famous potato salad, except she used Miracle Whip instead of mayonnaise. Don't worry. I'll share that one with you this summer, when potato salad is the perfect go-to salad for many a barbeque. And Norma Jean's was the BEST!
Zach gobbled up most of these "test-run" eggs at dinner the other night. It took me awhile to notice, but they would have been gone if I hadn't stopped him. "Whoa boy! Take it easy on those eggs!"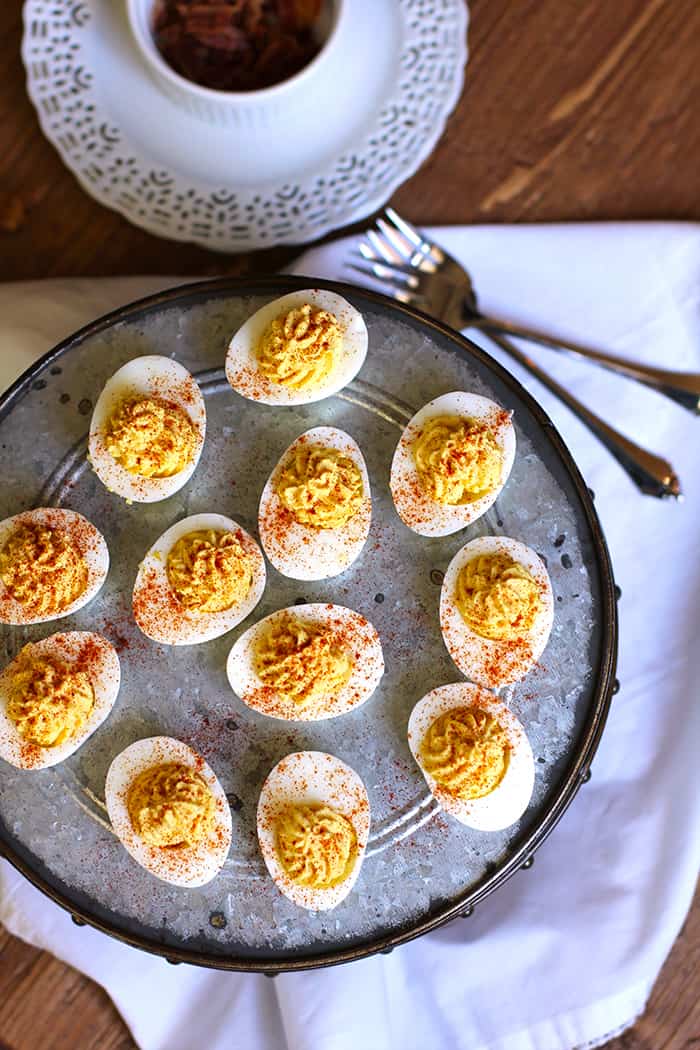 If you make these Classic Deviled Eggs, or any of my recipes, please let me know in the comment section below. I LOVE to hear from my readers! You can also tag me on social media. I'm on Facebook, Twitter, Instagram, Pinterest, Yummy, and Bloglovin'. Thanks for following along! 🙂
AND…if you want to receive an email to notify you when I post, please sign up in the top right corner of my site! 🙂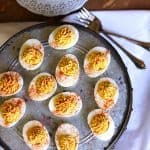 Classic Deviled Eggs
Ingredients
6

large

eggs

1/4

cup

mayonnaise

2

teaspoons

yellow mustard

1

teaspoon

apple cider vinegar

salt and pepper

to taste

smoked paprika

1

Tablespoon

salt

to use for boiling eggs
Instructions
Place eggs gently in a medium saucepan. Fill water to the top of the eggs, add one tablespoon salt, and place lid on pan. Turn burner to high and when it starts to boil, turn burner off, leave pan on burner, and set timer for 12 minutes.

Remove pan from heat after 12 minutes and place in sink, running cold water over the eggs. Let sit until eggs are cooled.

Gently slice eggs in half (lengthwise) and remove yolk. Set whites aside.

Mix egg yolks, mayonnaise, mustard vinegar and salt and pepper until creamy. Pour mixture in piping tool kit.

Arrange egg whites on plate. Using piping tool, pipe the yolk mixture on eggs, careful to make a pretty swirl.

Sprinkle eggs with smoked paprika, and refrigerate until ready to serve.

SHARE THIS POST TO YOUR FRIENDS: