Ice Cream of the Month Club
This post may contain affiliate links which won't change your price but will share a commission.
Let's all join Ice Cream of the Month Club! Thanks to my ice cream series in which I share a new recipe each month, you can all join for FREE! Use any size of electric ice cream maker and enjoy homemade ice cream all year long.
I'm crazy for ice cream, and I love trying new flavors. If you are more interested in using store-bought ice cream in pies, go take a look at my Pumpkin Ice Cream Pie or my Easy Oreo Ice Cream Pie!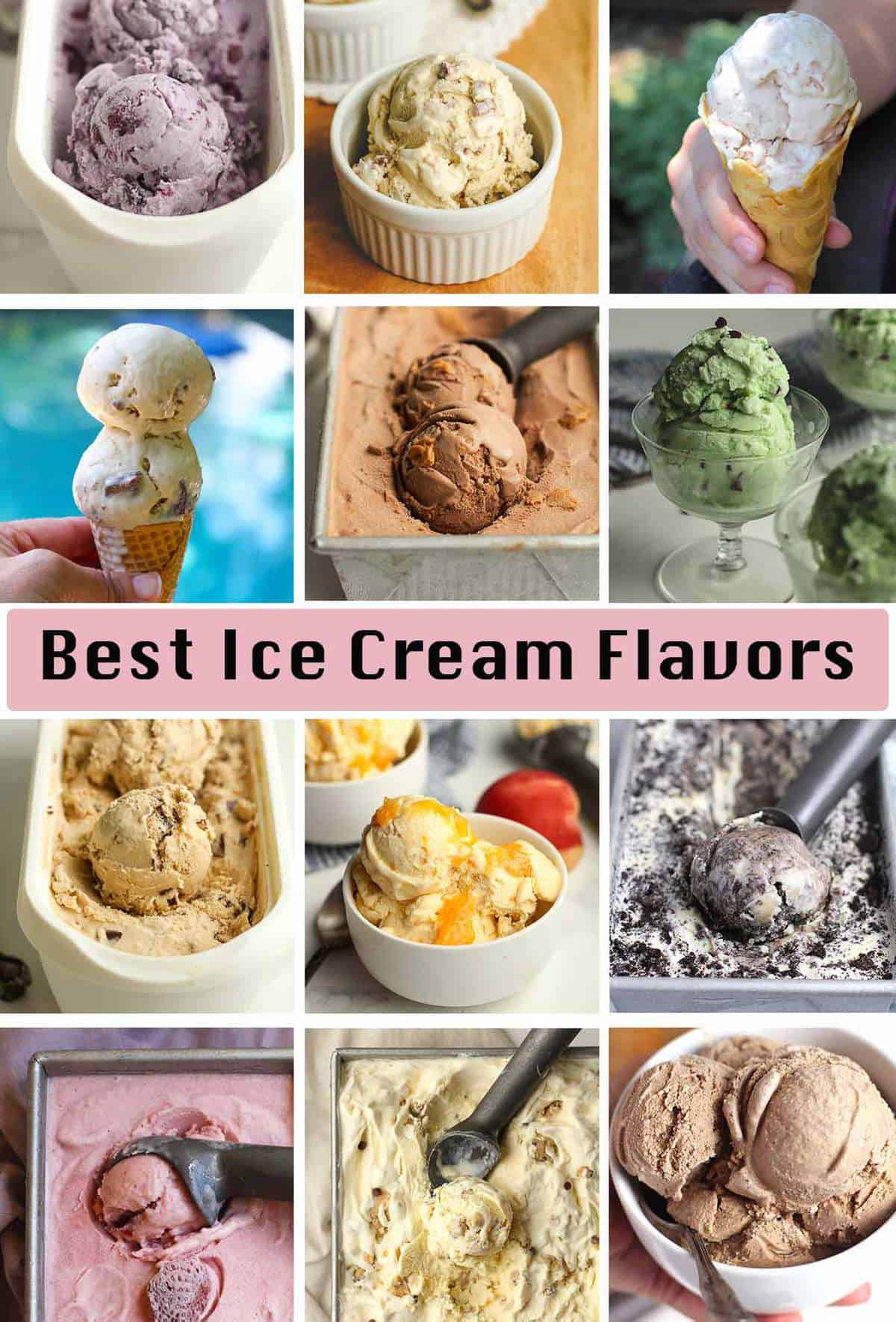 National Ice Cream Day
I SCREAM YOU SCREAM, WE ALL SCREAM FOR ICE CREAM!! Today is a special day to indulge, but I believe in enjoying ice cream all year long too. In this roundup, you will find lots of choices to satisfy your palette. Fruity, chocolate-y, nutty, minty…you name it! Please let me know if you have other flavor suggestions for me to try next!
The following 12 PLUS recipes are either on the blog now or will be soon. To make these, I use either my 4-Quart Electric Ice Cream Maker or my newer KitchenAid 2 Quart Ice Cream Maker. Instead of the KitchenAid (which can be hard to locate), you can use a Cuisinart 2-Quart Frozen Ice Cream Maker instead.
For more instructions and tips/tricks, read my post regarding How to make Homemade Ice Cream in a KitchenAid Attachment and How to Make Homemade Ice Cream in an Electric Ice Cream Maker.
Get ready for all the flavors, and be warned. I may or may not state that "this is the best ice cream ever" more than once! 😀
---
Let's celebrate National Ice Cream Day with Chocolate Peanut Butter Ice Cream! Ultra creamy, chocolate-y, and full of peanut butter, this one is for all you chocolate AND peanut butter lovers. Combine them, and you've got the best ice cream in the universe!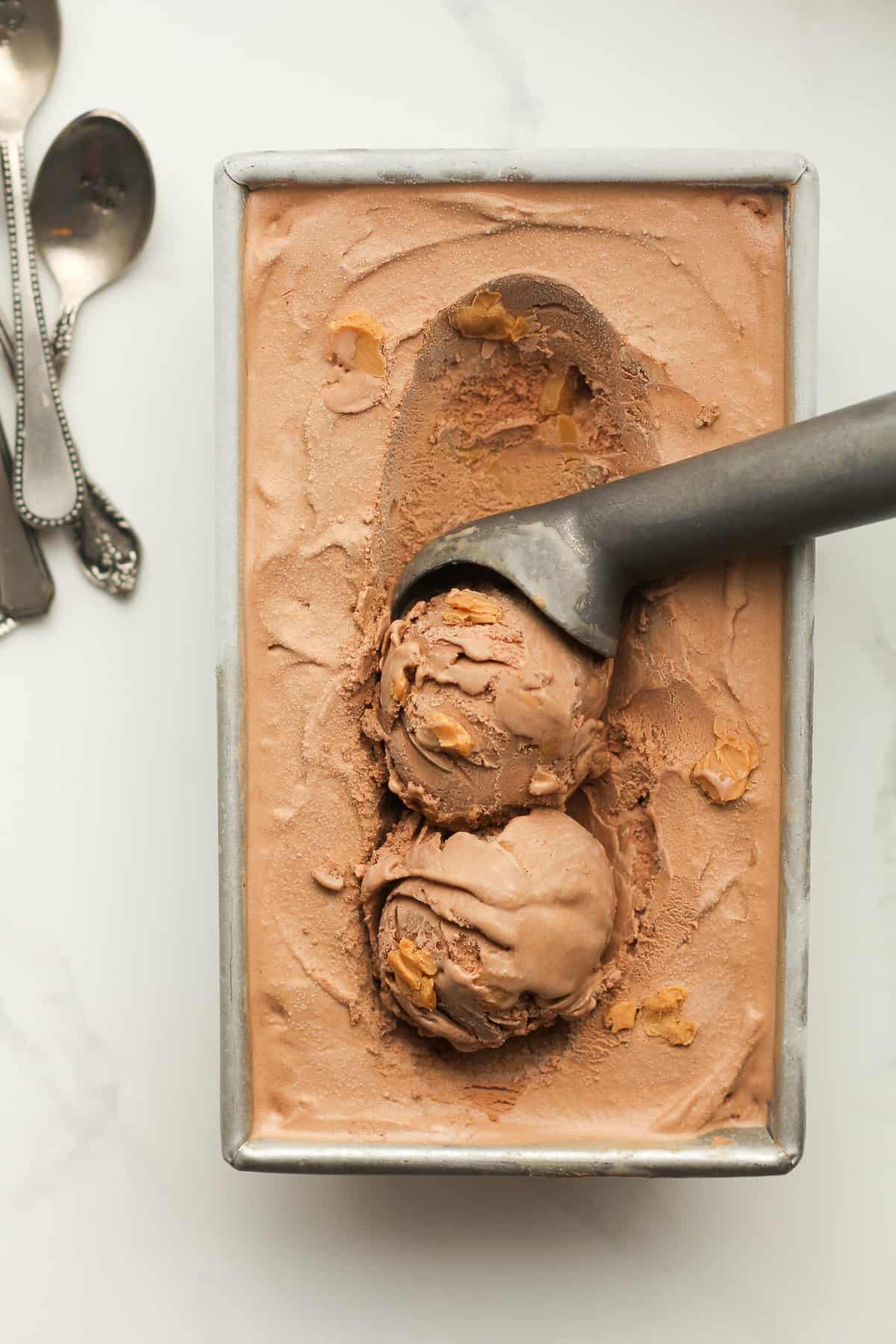 ---
---
---
---
---
This seven ingredient Homemade Peach Ice Cream is creamy and delicious, perfect for a warm sunny day. Use perfectly ripe peaches for the best ice cream! Plus read my tips for the easiest way to peel peaches!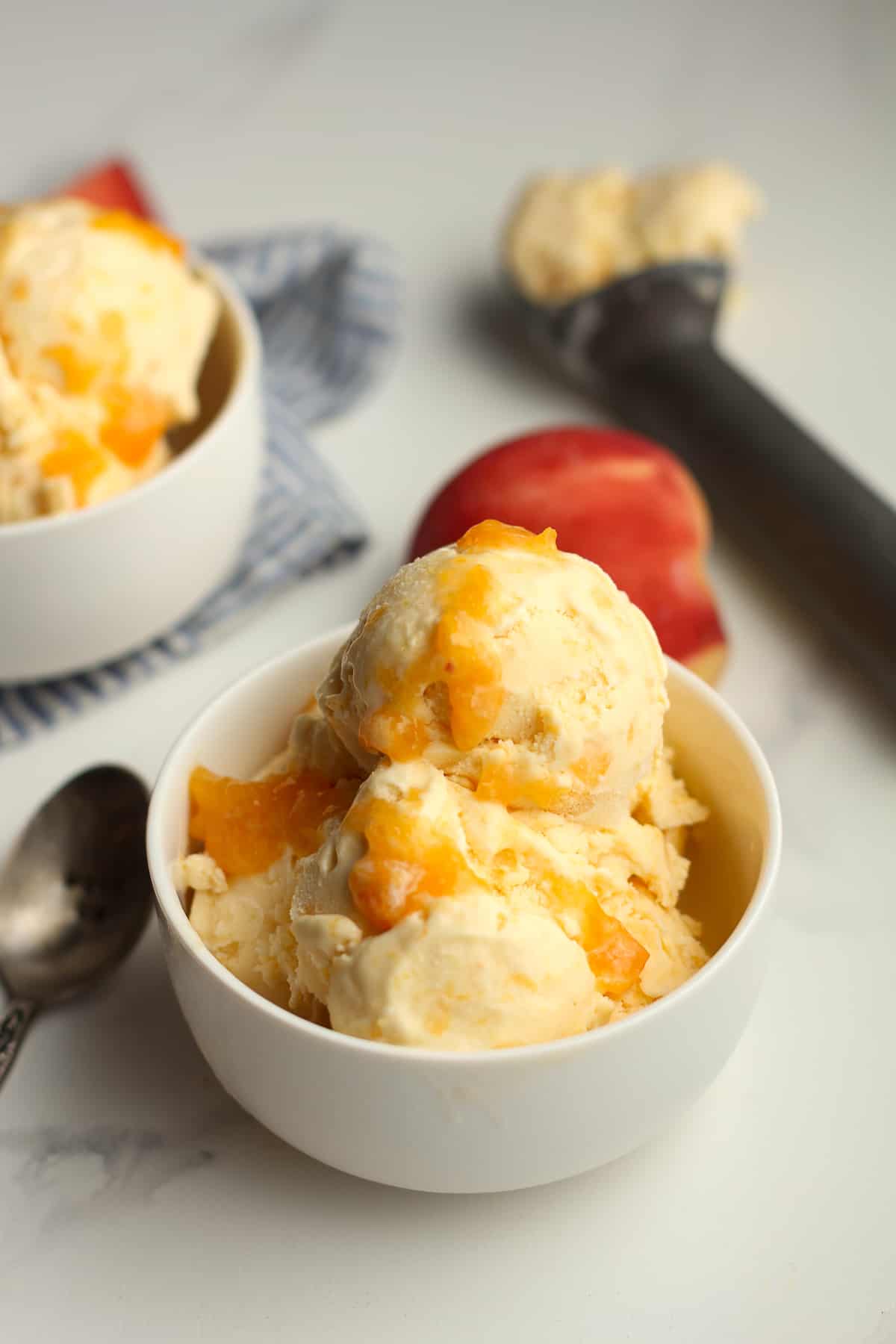 ---
---
---
---
---
---
---
---
Let's have an ICE CREAM Party!