Light Honey Mustard Dressing
This post may contain affiliate links which won't change your price but will share a commission.
Light Honey Mustard Dressing is my new favorite salad dressing. Combining honey, mustard, olive oil, apple cider vinegar, and Greek yogurt, this one will soon be on the top of your list too!
Try our Creamy Italian Dressing or Spinach Salad Dressing next!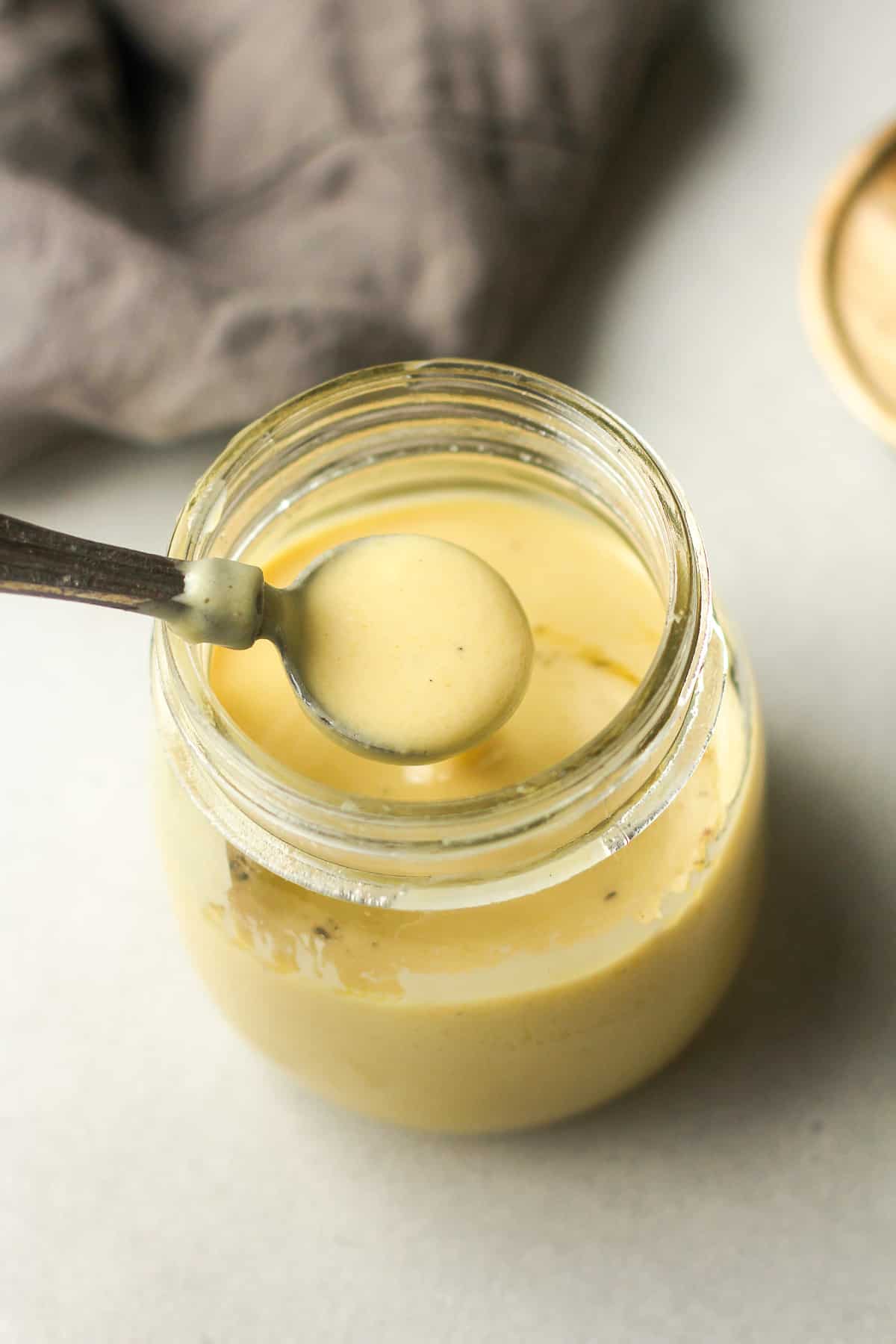 Honey Mustard
We love our salads around here, and I often make a giant salad of some kind to start each week. Lately, it's been a big green salad full of different types of lettuce and cabbage, lots of other veggies, some variety of cheese and toasted nuts, and of course, chickpeas (my favorite type of bean ever).
When it comes to delicious salad dressings, I love experimenting with new flavors like Creamy Cilantro Lime Dressing, Chunky Blue Cheese Dressing, Honey Balsamic Vinaigrette, and others.
Why This Easy Recipe Works:
Creamy – A combo of Greek yogurt and Dijon mustard helps to achieve a creamy dressing.
Tangy – We love the tang from apple cider vinegar.
Slightly sweet – Some honey adds a nice level of sweetness to the honey mustard salad dressing.
And healthy! See the nutrition label below. 😀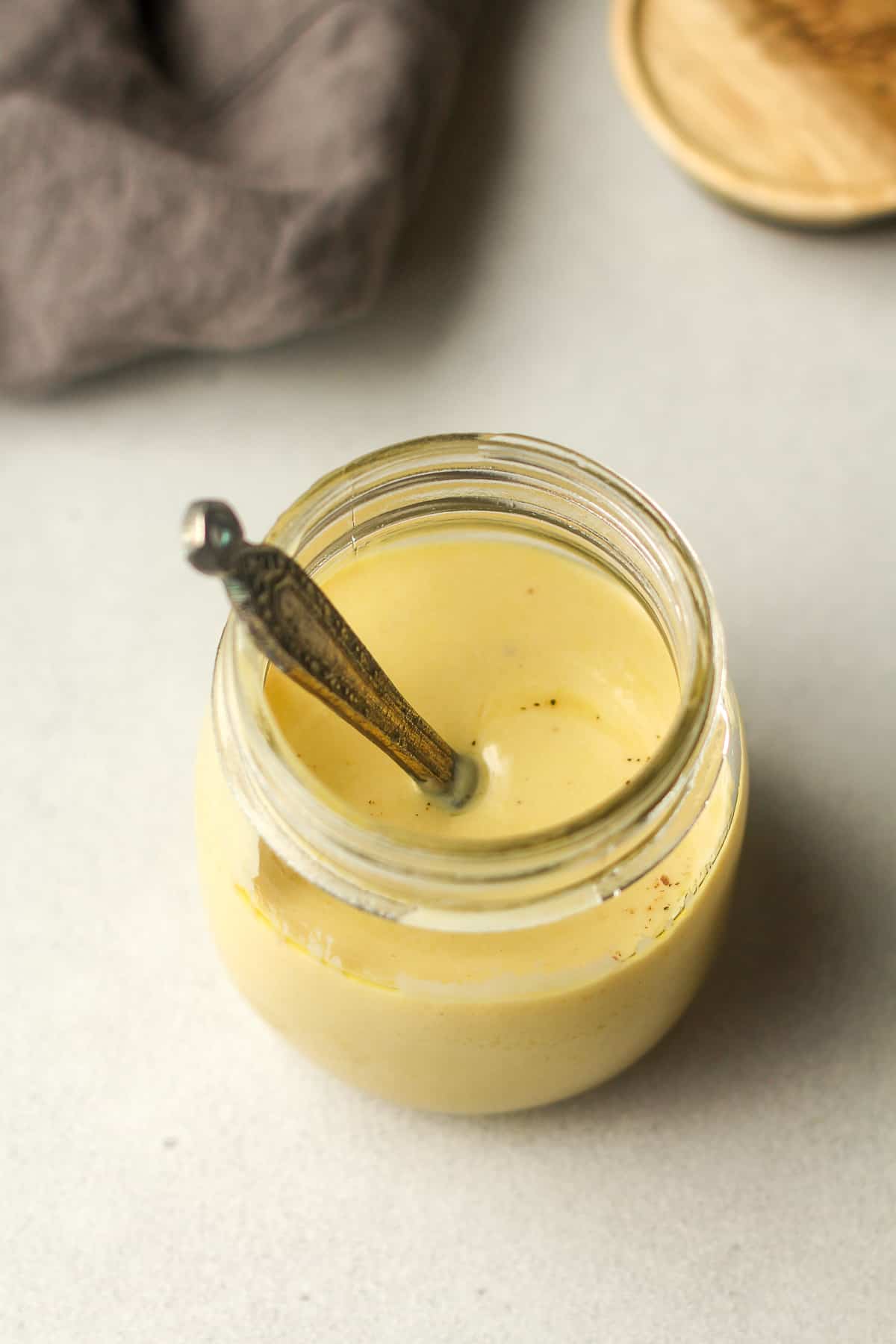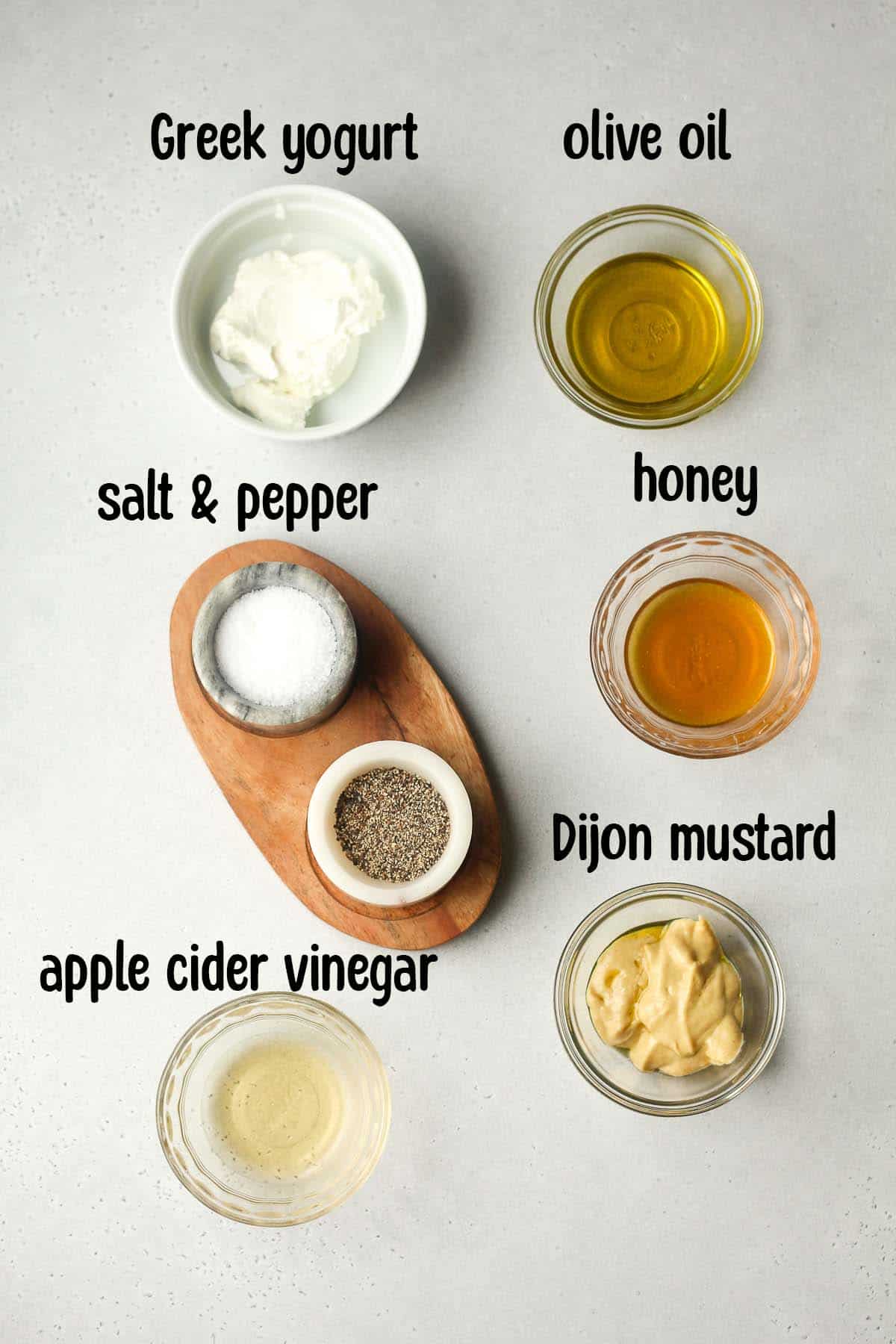 How to make Homemade Honey Mustard Dressing:
Step 1
Combine. In a mixing bowl, add all ingredients for the honey mustard dressing – Greek yogurt, Dijon Mustard, olive oil, honey, apple cider vinegar, salt, and pepper.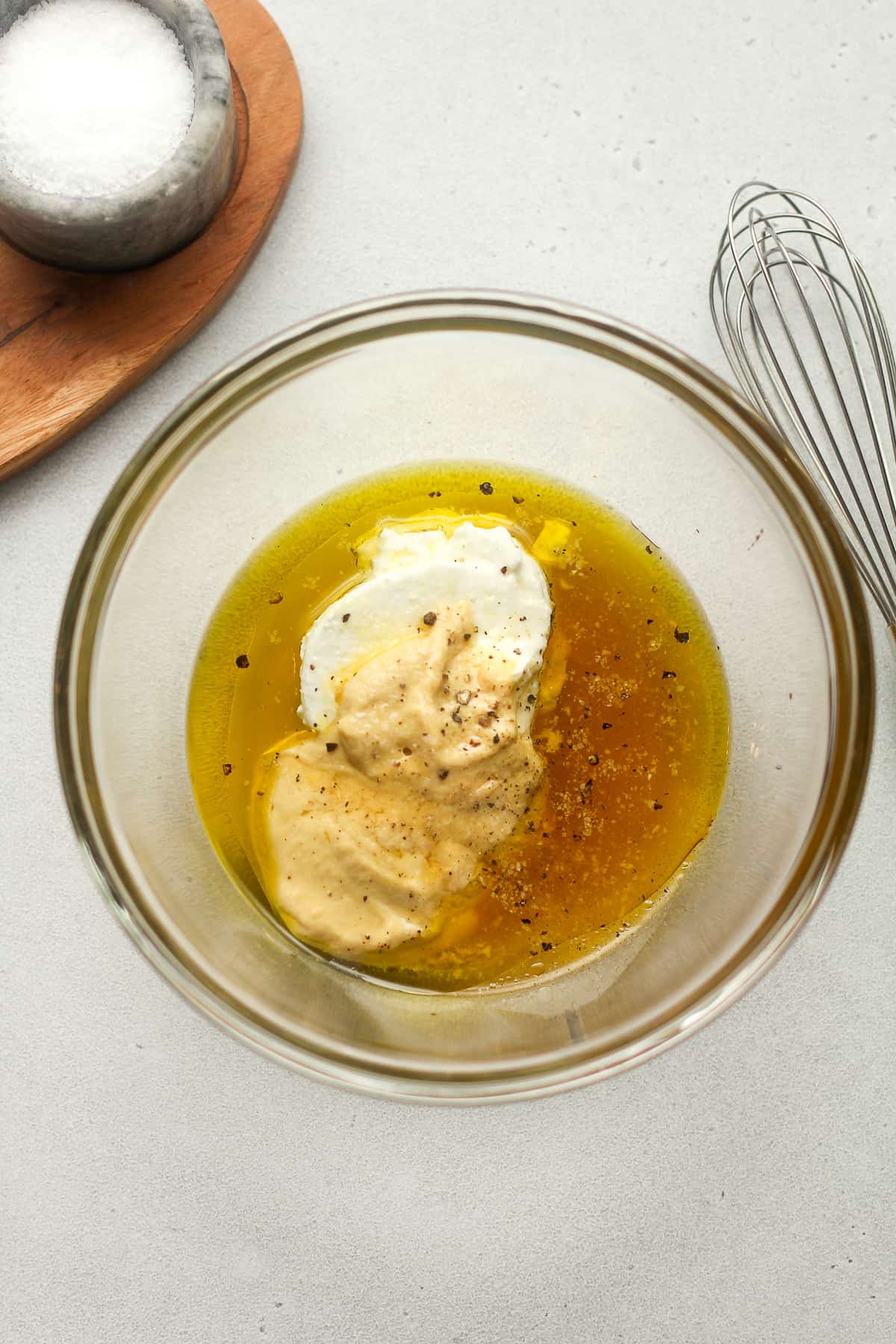 Step 2
Whisk. Use a wire whisk to mix the ingredients until smooth and creamy.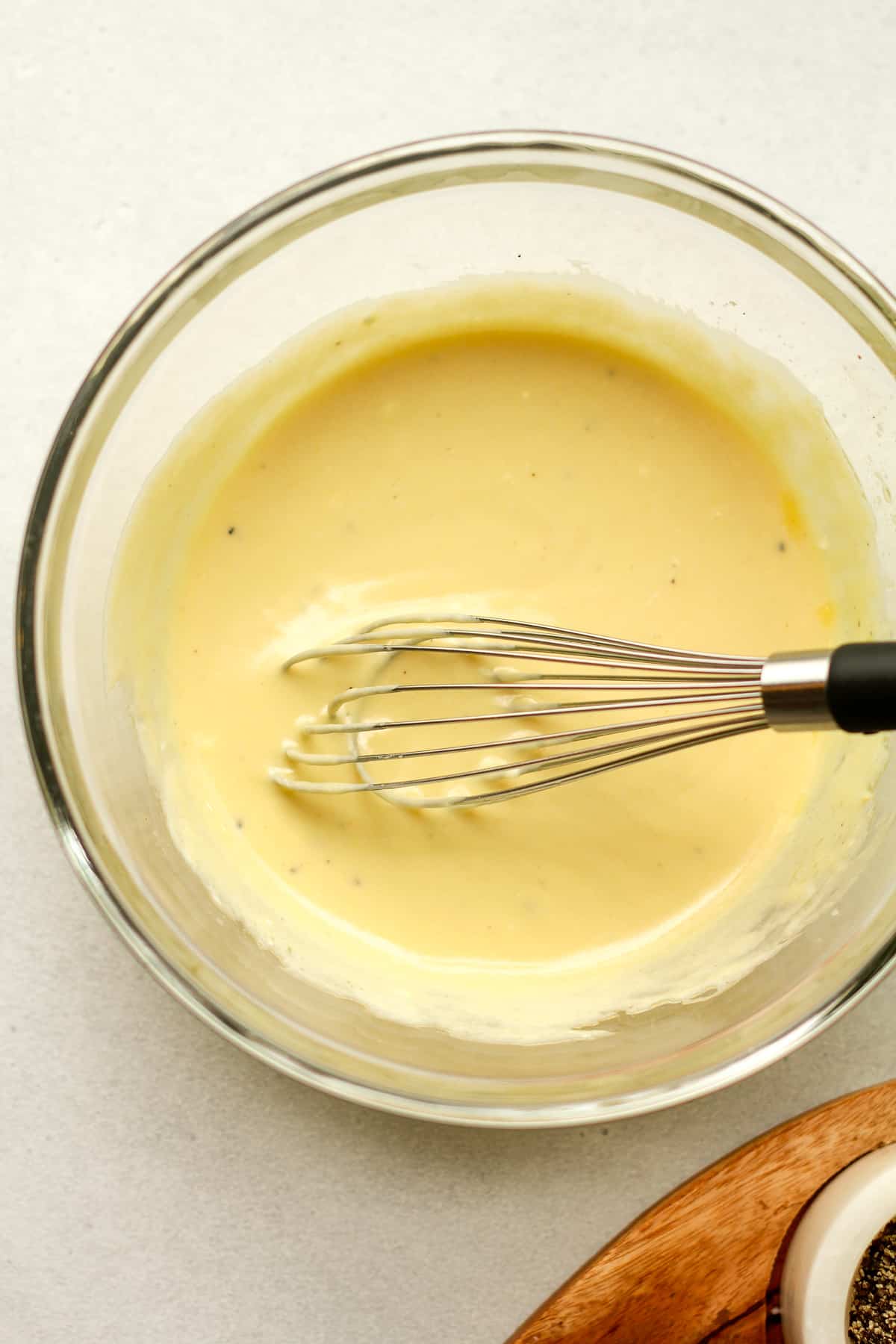 Step 3
Add to a jar. Pour dressing into a mason jar, and store in the refrigerator until needed.
Step 4
Serve. Drizzle salad dressing over salads or use it as a dipper.
Store the dressing in an airtight container or mason jar for up to a week.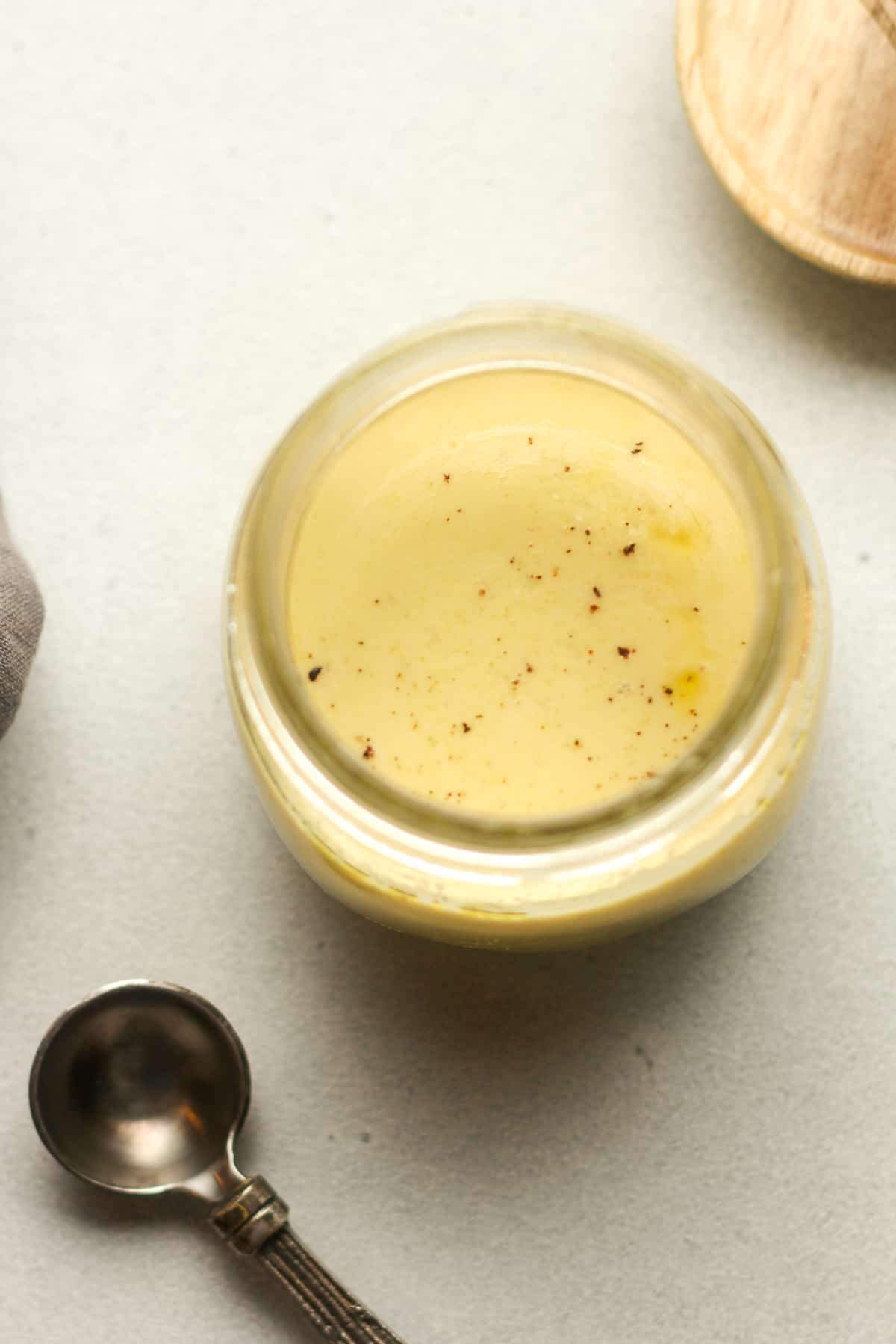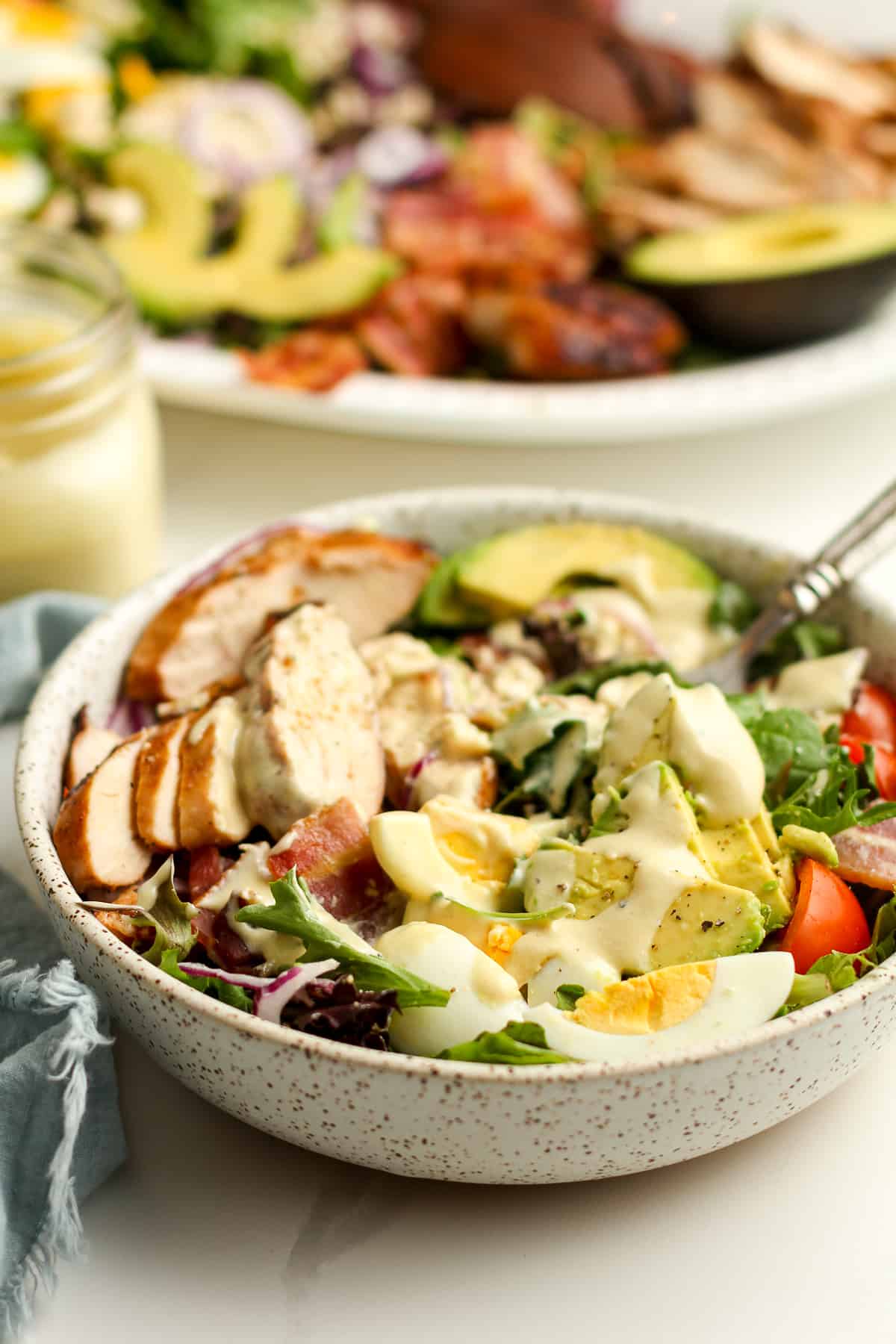 Kitchen Tools Used: (affiliate links)