Eight Healthy Salad Recipes to make This Summer
This post may contain affiliate links which won't change your price but will share a commission.
Today I'm sharing Eight Healthy Salad Recipes to make all summer long! These are all in my rotation at our home, because greens equal life.
The produce section of the grocery store is definitely my favorite area to shop, and my cart is usually half full before I leave it. That's a good thing when you also love to bake bread, scones, and cookies! I'm all about balance, which allows splurging on treats (just a little) in between all the salads.
Have you made one of these salads? If so, please let me know by sharing a review (because most of the following are my family!). Would love your feedback! 😀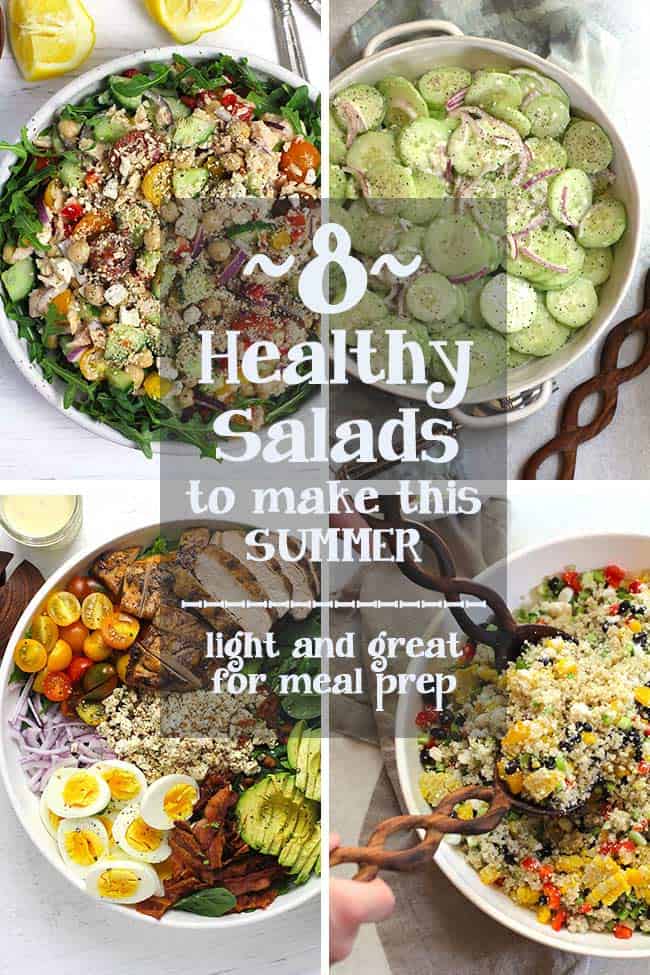 Chickpeas are my FAVORITE canned good. I use them in so many things, and you should too.
Mike said: "This salad is amazing and saves me calories for a 2nd Blackberry Peach Frozen Margarita! Score." 😎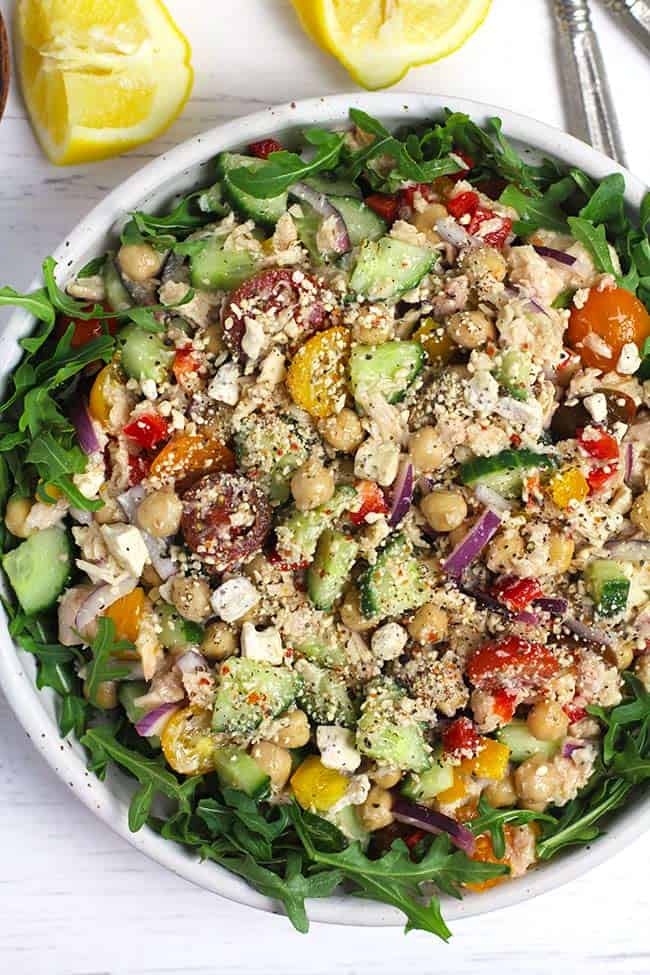 I love the memories of making Mom's cucumbers. I lightened up her recipe and it is still so delish.
Judy said: "I've made a similar salad but never added the mayo to make it creamy. Nice change of pace!"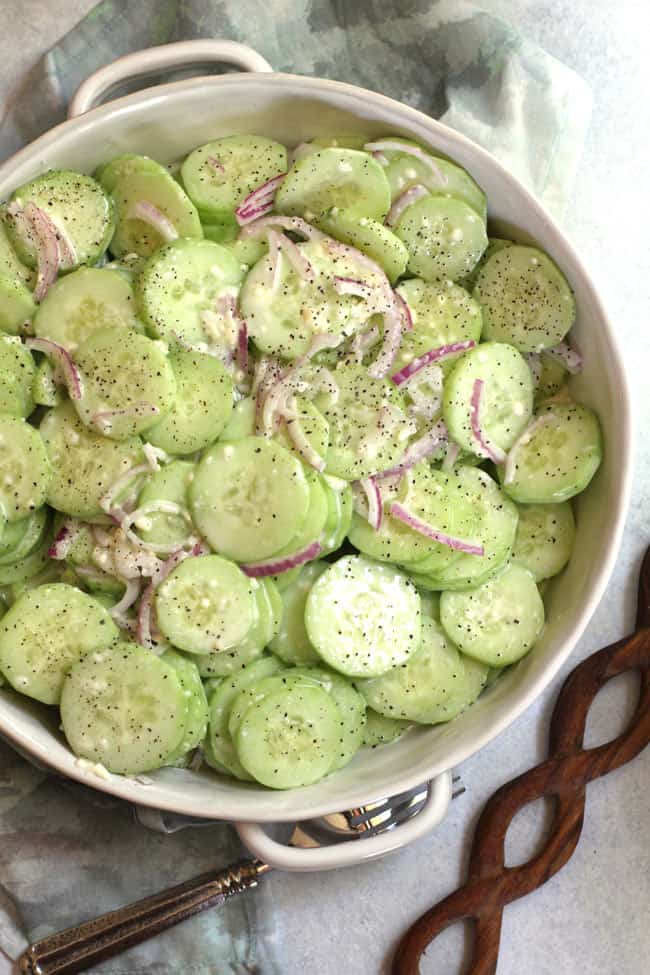 This is a recent salad update, and the ingredients are a perfect melding of flavor.
Jackie said: "Never can turn down a good cobb salad. This is my second review because it's one of my faves."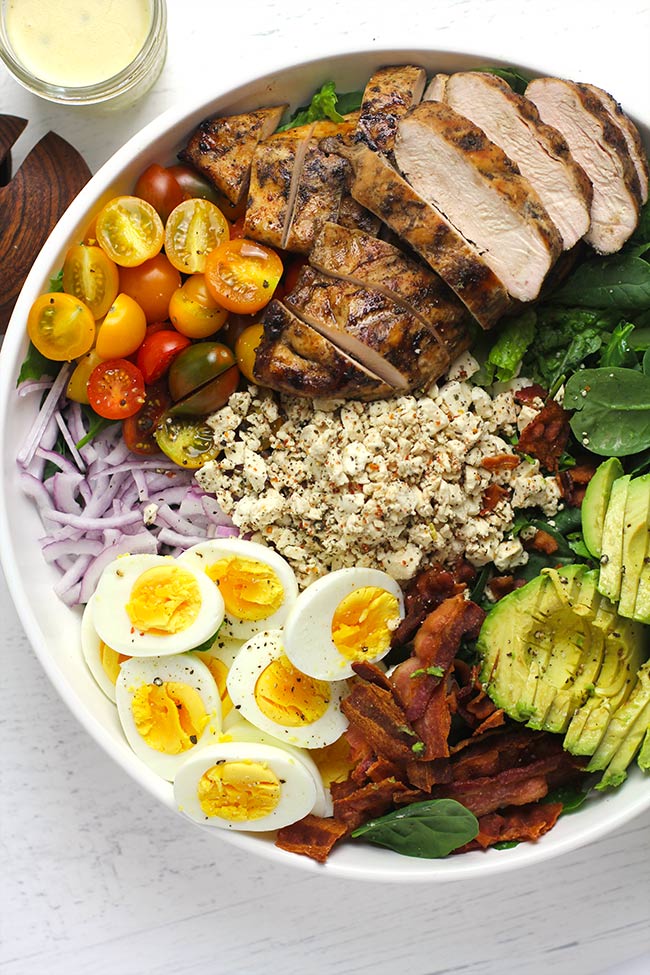 Quinoa is a super food, and once you get used to the texture, you'll love it, especially with the combo of ingredients in my recipe.
Shari said: "I will admit I was skeptical, quinoa was NOT my jam but so glad I tried it!! It is so fresh and delicious and bonus, healthy. I will make often now!!"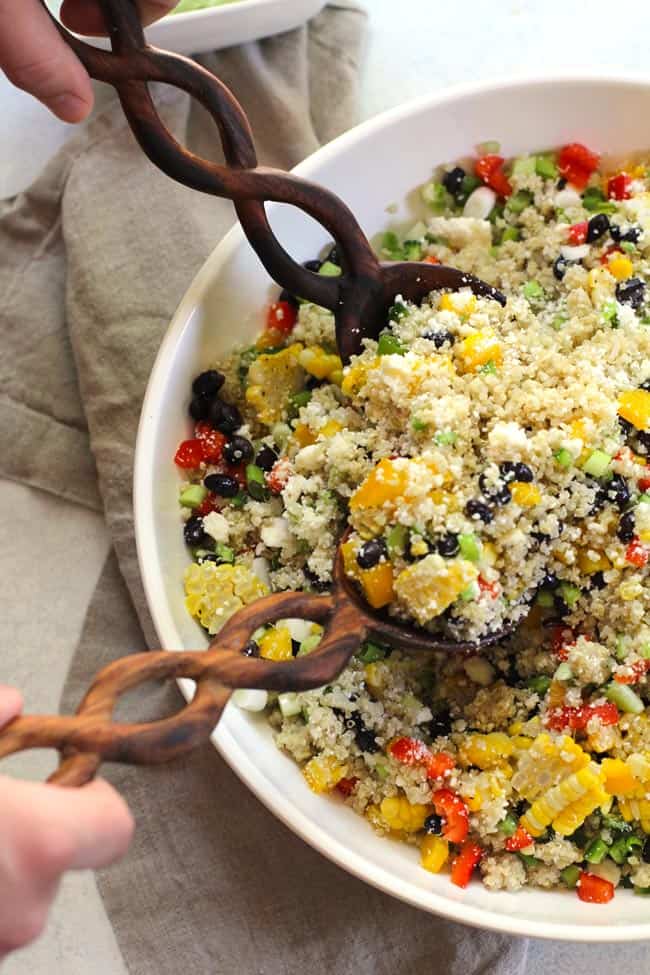 I love the interesting flavor and textures. A must-make!
Shari said: "Made this for the first time and wonder why it took so long. I love all things curry and this is so good. I used rotisserie chicken to make it so easy."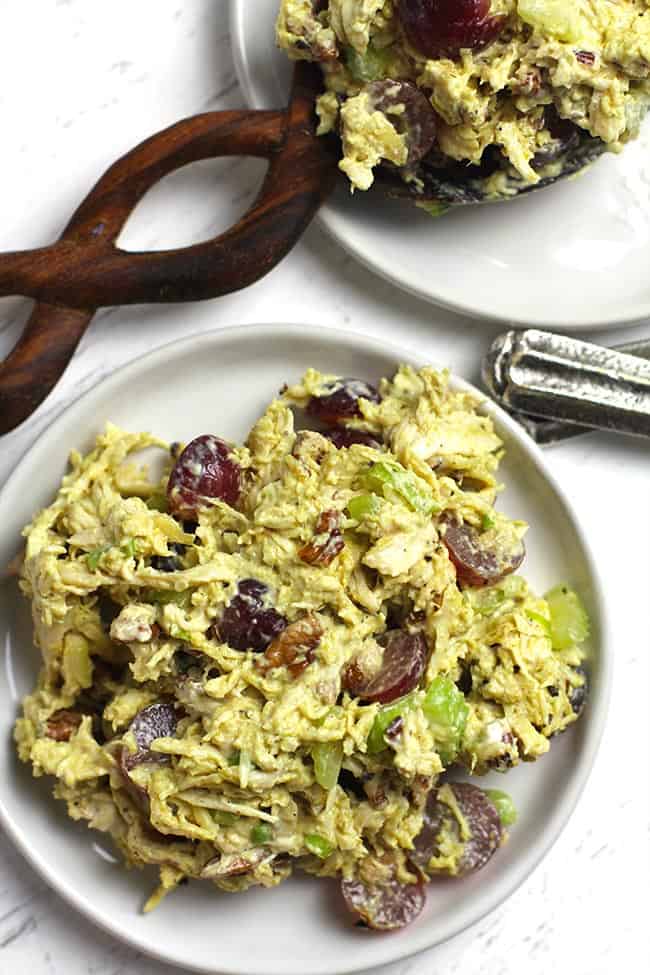 Another great salad for meal prep. You can even dress it in advance.
Jackie said: "Excellent! I sometimes change the dressing to make it simple with olive oil and salt and pepper, and that's delicious too."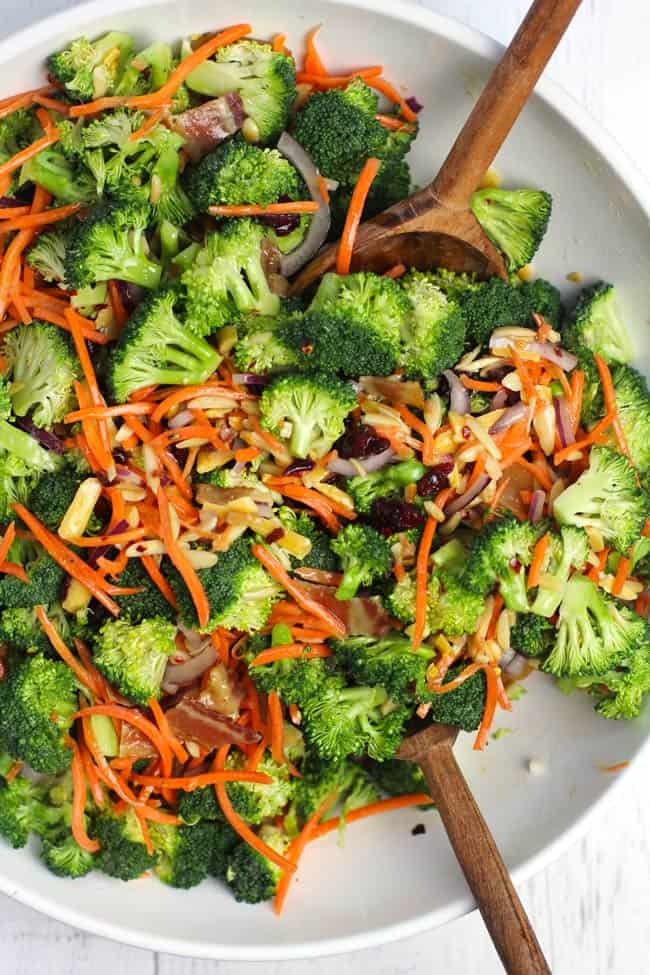 Feel free to add chicken to this one for a complete meal.
Tricia said: "Just made this salad for dinner. I added cooked-then-chilled shrimp and used sesame oil/sunflower oil mix instead of canola. Oh and added some red pepper flakes on top. It was delicious! We ate 2 heaping bowls each, oopsie! I will definitely make this again, thanks for the yummy recipe."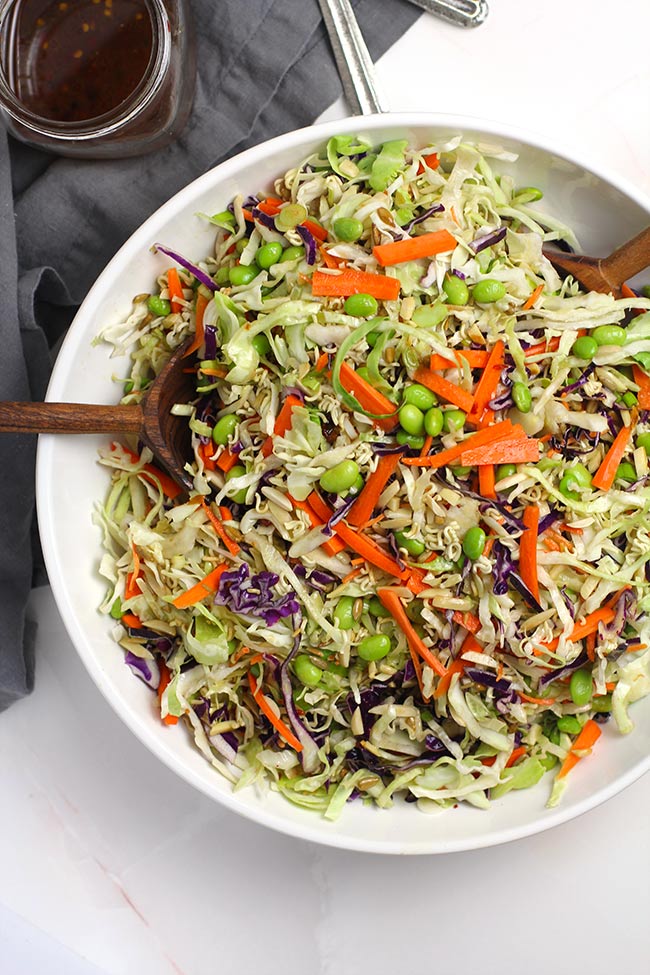 Goat cheese and avocado truly make everything better. Don't you think?
Brook said: "This salad is so good! I made a big bowl for lunches this week. Thanks Sue." 🙂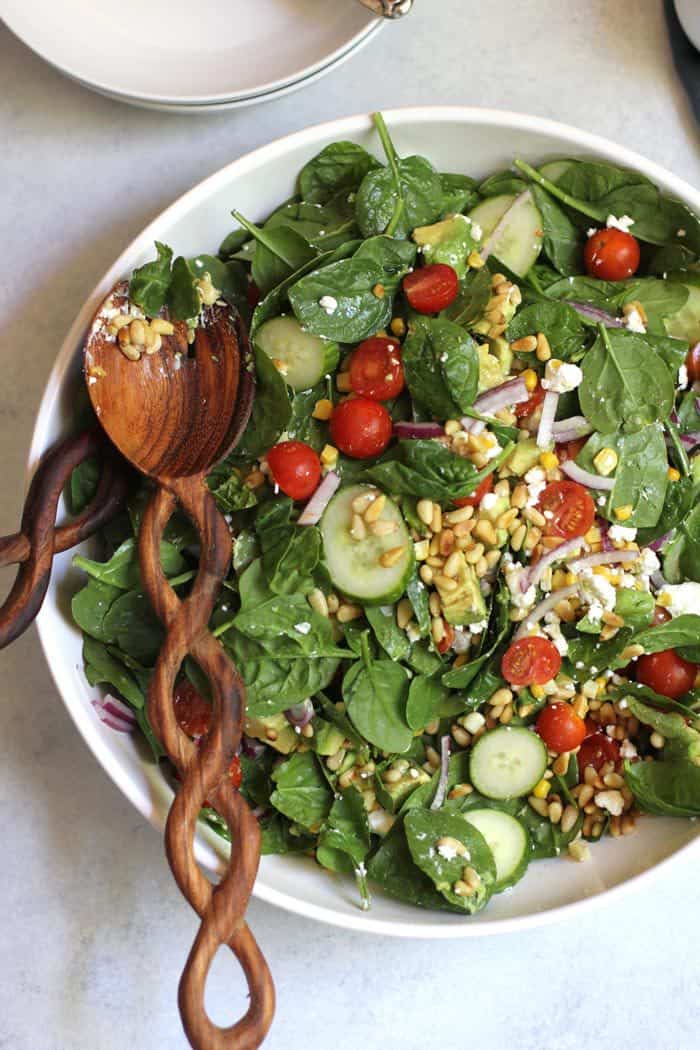 ---
Enjoy these healthy summer salads, and let me know how you like them! Thanks for all of your support. 😀