Hey hey! Valentine's Day is just a few days away, and I'm bringing you all of my best ideas for a date night at home with those you love. If you planning to dine out or bring dinner in, take a quick look at my dinner ideas before doing so. You might save yourself some time and money, and your loved one will feel extra special!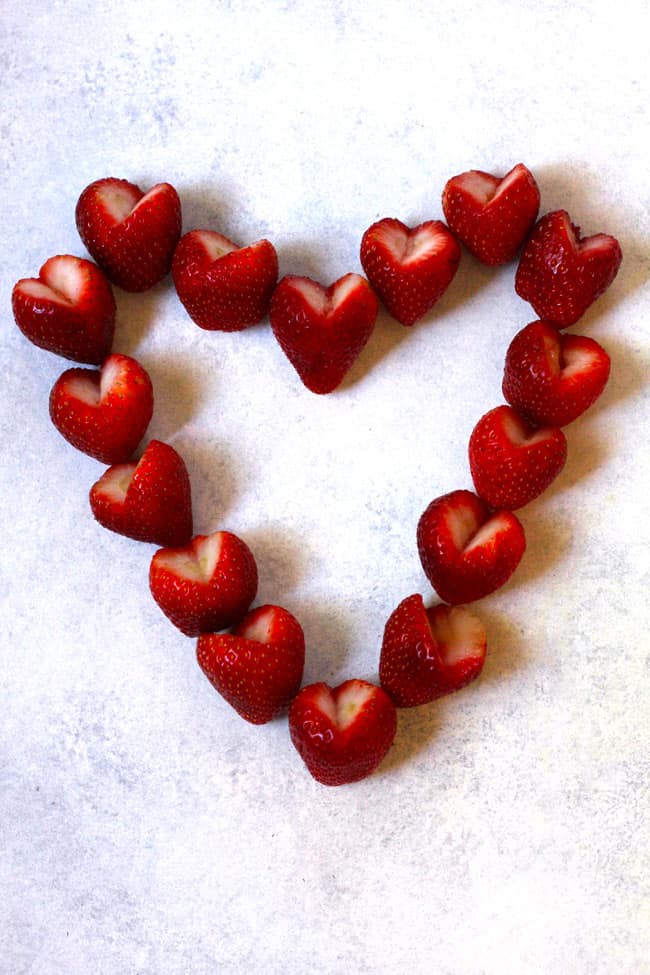 _____
Valentine's Dinner #1 – Meat Lovers
Slow Cooker Beef Au Jus Sandwiches – Let this beef cook all day in your slow cooker, and dinner is a breeze.
Creamy Garlic Mashed Potatoes – These potatoes are the perfect side dish for beef, and are ultra creamy and delish!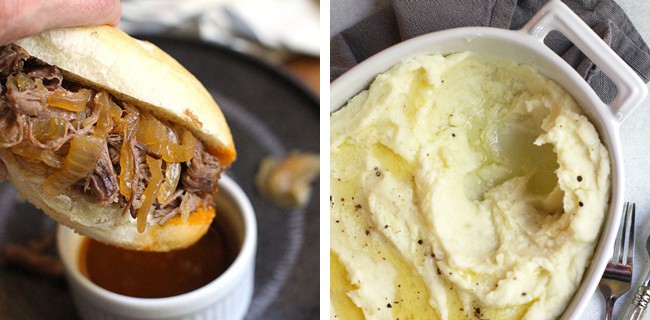 _____
Valentine's Dinner #2 – Pasta Lovers
Rigatoni Pasta with Sausage – This quick pasta is an easy weeknight meal, but impressive enough for special occasions as well! Pretty healthy too.
Chewy French Bread – My all-time most popular recipe that is the perfect 5-ingredient bread to start baking with. Head to the blog for all the tips and tricks!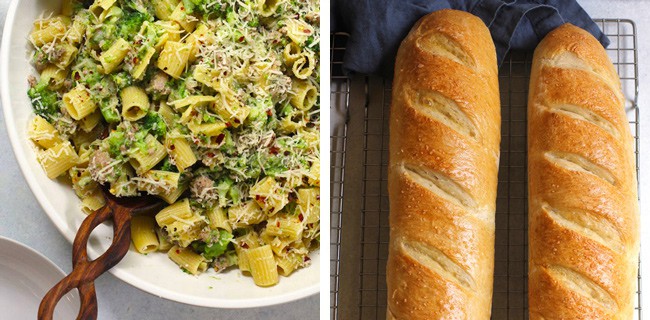 _____
Valentine's Dinner #3 – Seafood Lovers
Grilled Cedar Plank Salmon – Make up the simple spice rub for all your grilling needs, and then make this salmon on an outdoor grill. My family loves this recipe!
Crunchy Asian Cabbage Salad – A classic salad recipe that I tweaked to make healthier! This is my most popular salad on the blog. 🙂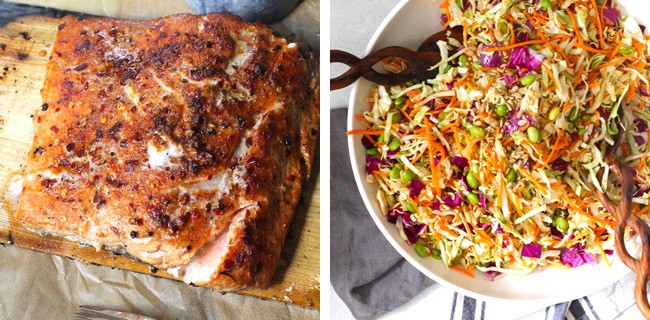 _____
Valentine's Dinner #4 – Taco Lovers
Easy Fish Tacos with Avocado Crema – This recipe gets rave reviews on the blog, and you should totally try it. Simple, healthy, and delish!
Bacon Wrapped Jalapeño Poppers – Gotta love some jalapeño poppers for ANY occasion! Simple to prep ahead of time.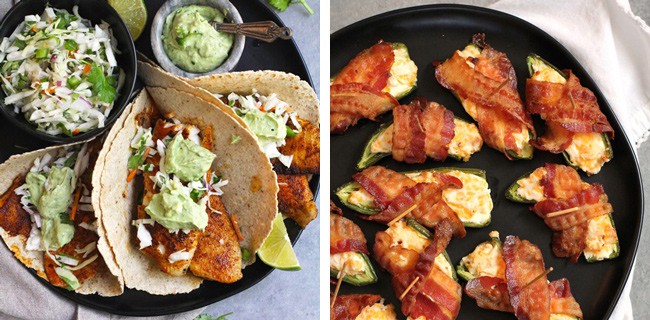 _____
Valentine's Dinner #5 – Breakfast Lovers
Ham and Cheese Quiche – No reason to shy away from breakfast for dinner on Valentine's Day. This quiche is SO good, that your fam will decide it's a keeper, for sure.
Classic Buttermilk Pancakes – Pancakes are great for dinner, and they go perfect with the quiche.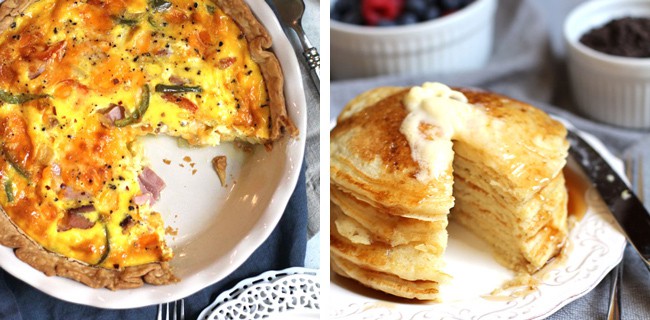 _____
True LOVE Desserts
We've got chocolate for everyone in this spread of Valentine's Desserts. Here's how I'd present them for your loves.
Texas Sheet Cake Brownies – Use a decorating tube, to make giant hearts in red, or write out, "I love you".
Oatmeal Chocolate Chip Cookies – Arrange the cookies in a heart shaped pattern. Too good to be true!
White Chocolate Oreo Truffles – Just decorate these as seen below. Can't go wrong with Oreos!
Triple Chocolate Brownies – Clean some strawberries, and cut them into heart shapes. Place them on the plate with the decadent brownies. 😀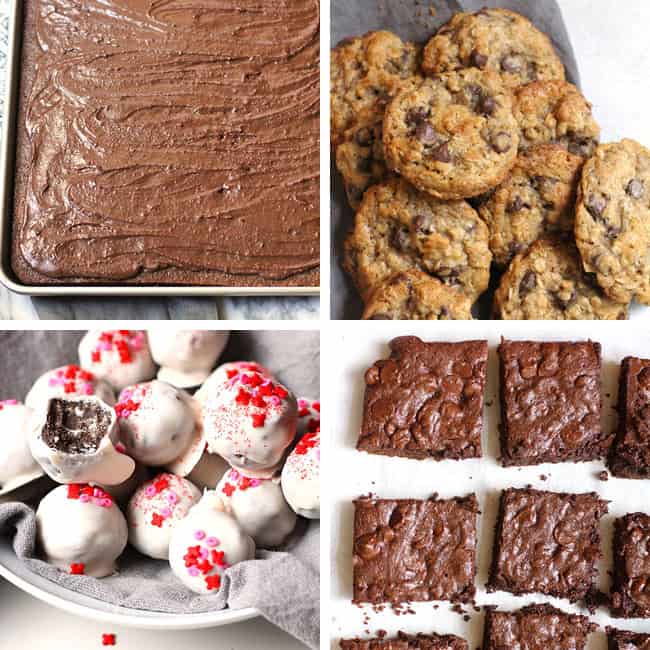 Happy Valentine's Day, and have a special night in with those you love!