Best Holiday Party Cocktails
This post may contain affiliate links which won't change your price but will share a commission.
The Holiday Season is all about the gathering of family and friends – for fellowship, fun, and of course, food and drinks. One good batch cocktail makes party time simple, so take a look at this roundup of my Best Holiday Party Cocktails. Cheers!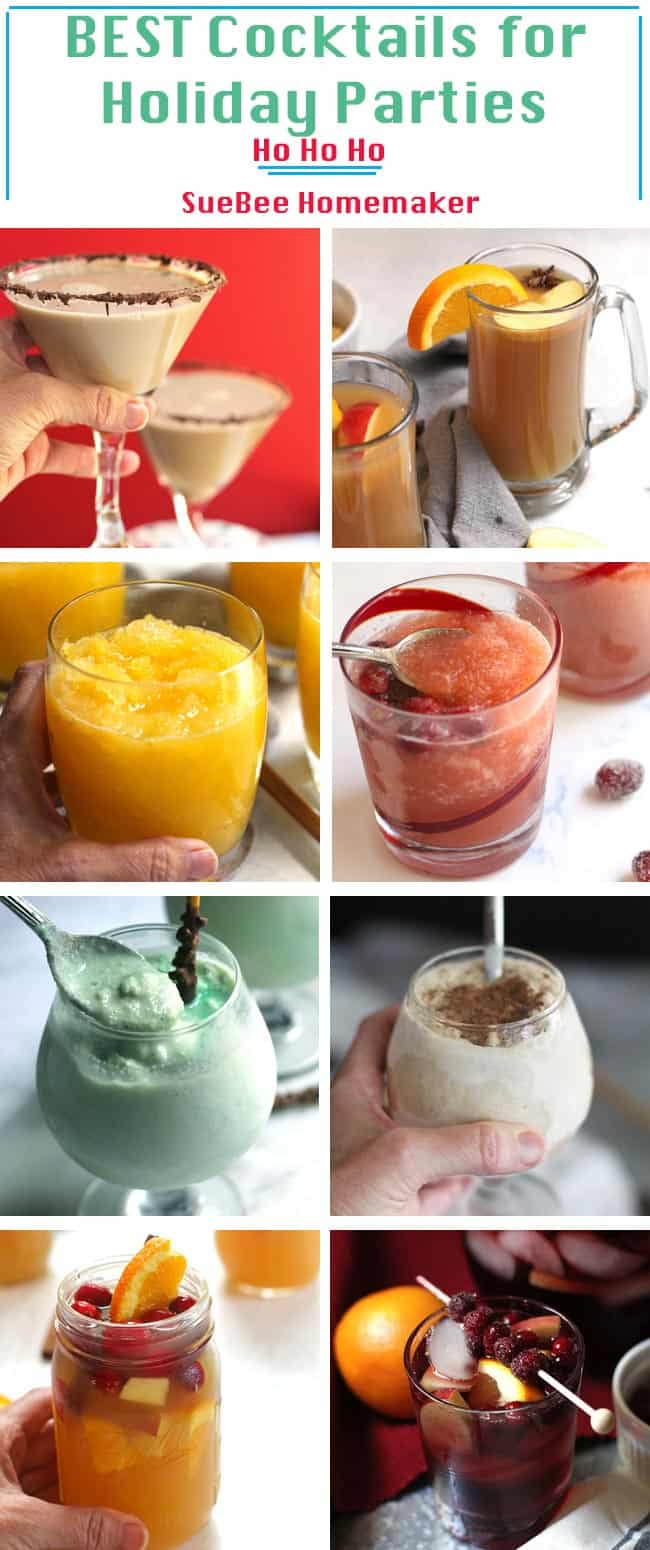 Five of these recipes are better for batch cocktails – the Mulled Cider, both frozen slush recipes, and both sangrias. The others – the Chocolate Martinis, Grasshopper Drinks, and Frozen Kahlua's – are better served as dessert cocktails or after-dinner drinks.
Three of the eight recipes include sugared cranberries. This recipe is super easy, and a must-make for the holiday season!
———-
Chocolate Martinis are the best dessert cocktails that combine chocolate liqueur, vodka, creme de cocoa, and half and half. Use a cocktail shaker and ice for a super cold and creamy drink. Your guests will be impressed with this special occasion indulgence!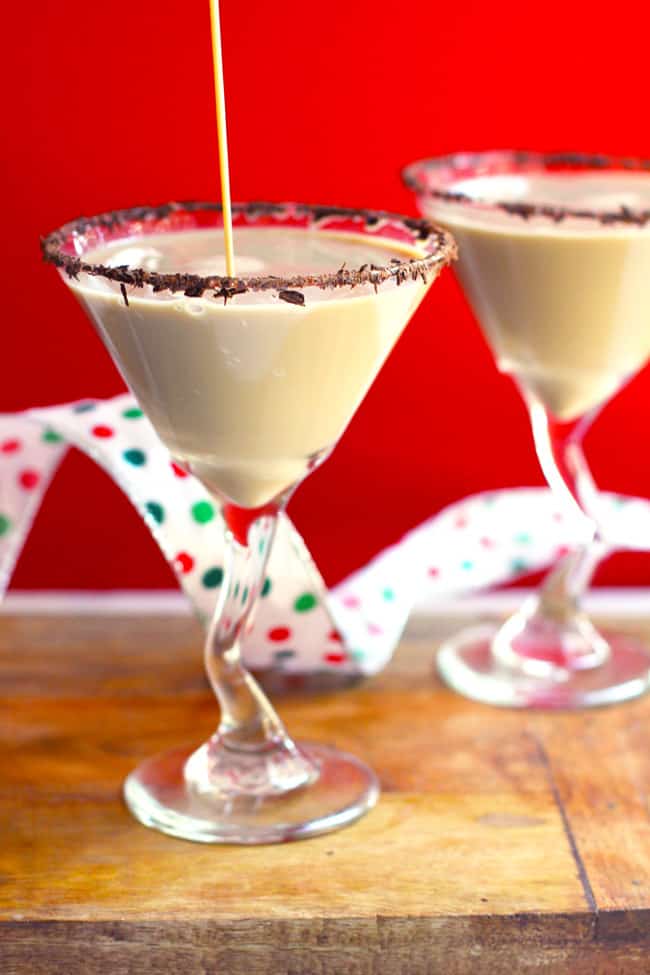 ———-
Try this Slow Cooker Mulled Cider for the EASIEST large batch drink recipe you'll ever need. A perfect mug of cozy for chilly days and nights, AND an awesome holiday drink. So delicious!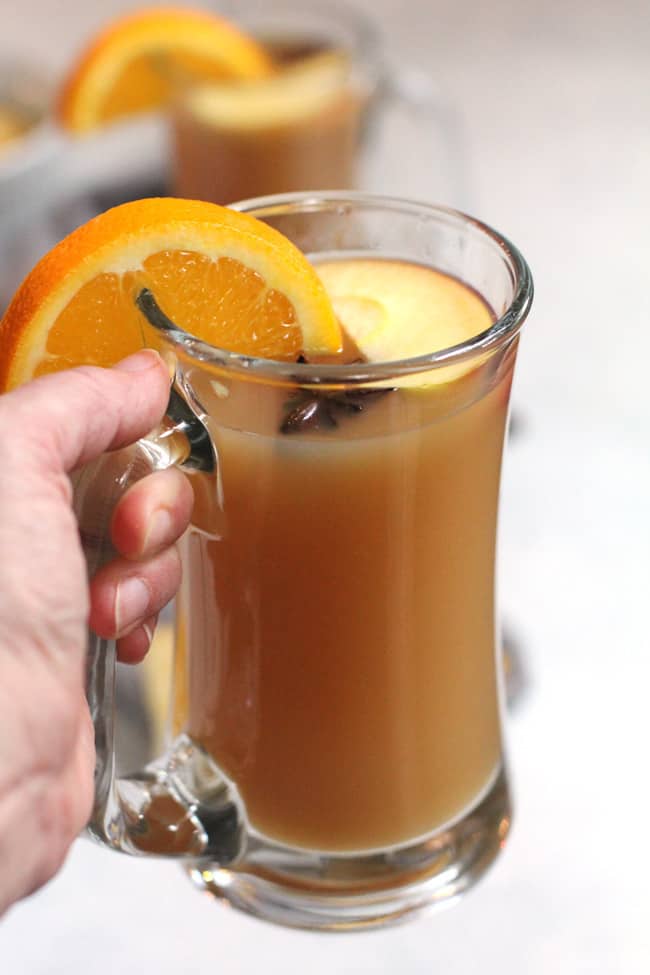 ———-
Frozen Vodka Slush Recipe is a family favorite from way back in the day. This simple recipe combines frozen orange juice and lemonade, sugar, green tea, and vodka. A perfect cocktail to prepare ahead of time, and so refreshing for warm nights on the patio!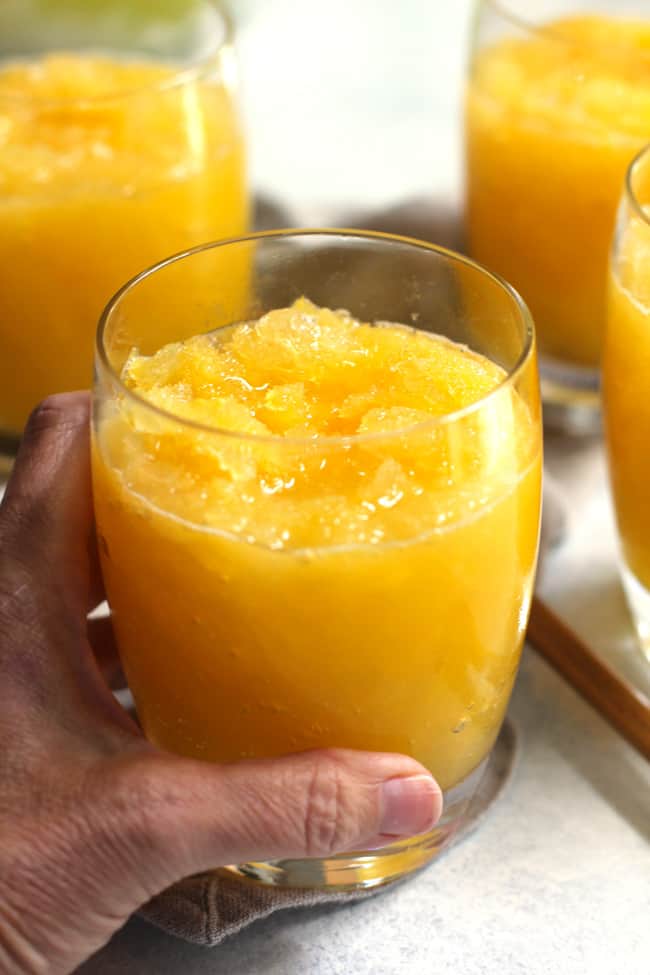 ———-
Cranberry Vodka Slush combines cranberry juice and vodka with frozen orange juice, frozen lemonade, red jello, and sugared cranberries. This simple recipe will brighten up your holiday gatherings, and your guests will be begging for the recipe! Cheers!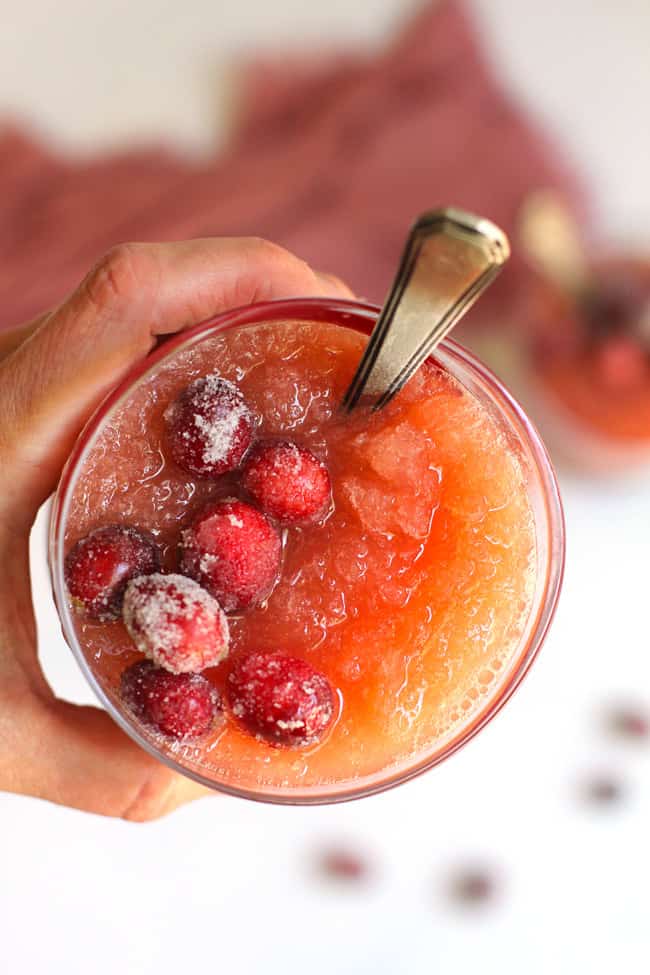 ———-
This Grasshopper Drink Recipe combines ice cream, ice cubes, Creme de Menthe, and Creme de Cocoa to make the perfect creamy dessert cocktails. This is a family favorite and an awesome holiday after-dinner cocktail!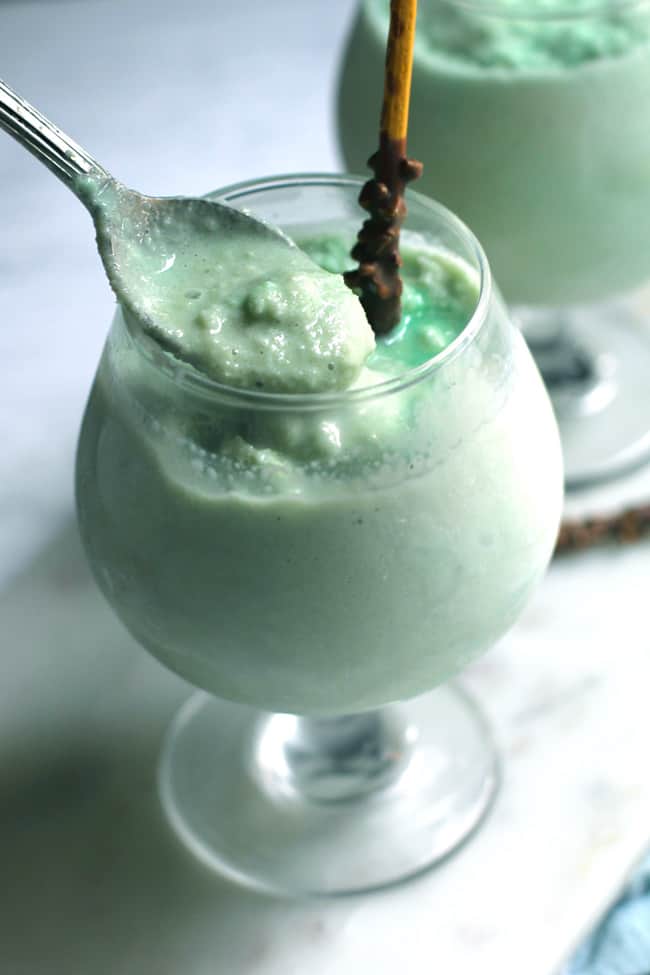 ———-
Frozen Kahlúa Cocktails are an old family favorite, combining ice cream with Kahlúa, Creme de Cocoa, and ice. Simple, festive, and a delicious after-dinner drink for the holidays or any time of year!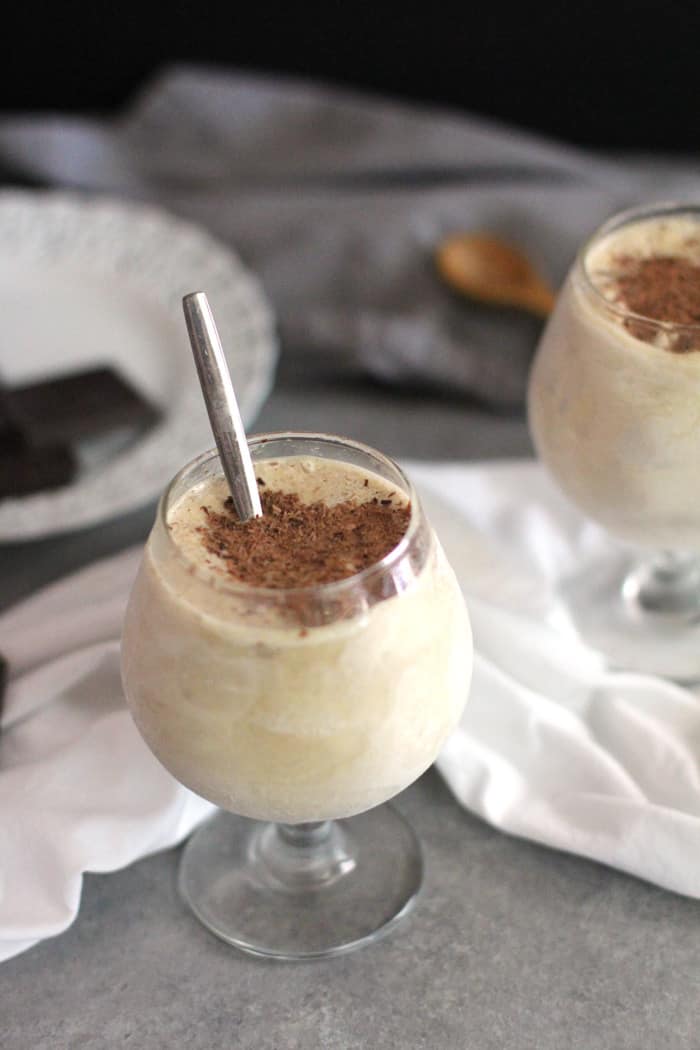 ———-
Apple Cider Sangria is the perfect large batch cocktail for the upcoming holiday parties. A simple concoction of apple cider, white wine, orange liqueur, orange juice, and fruit – is a recipe for success. This party cocktail is a game changer!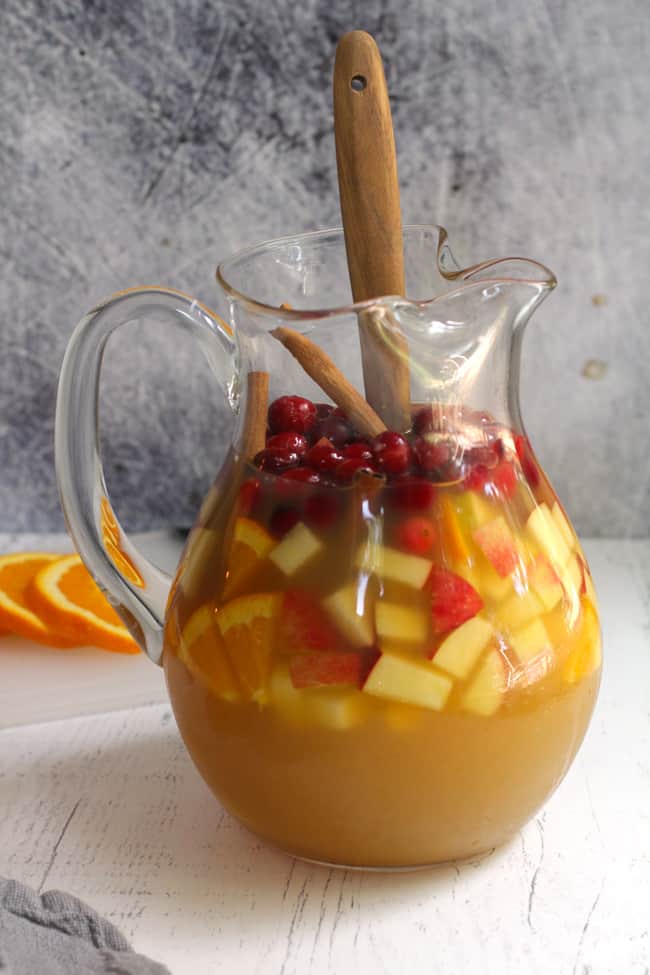 ———-
Holiday Cranberry Apple Sangria
Holiday Cranberry Apple Sangria is my new go-to holiday cocktail. Use your favorite red wine and combine it with brandy, Cointreau, a combination of cranberry and apple juice, some simple syrup, and fresh fruit. Trust me, your guests will be impressed!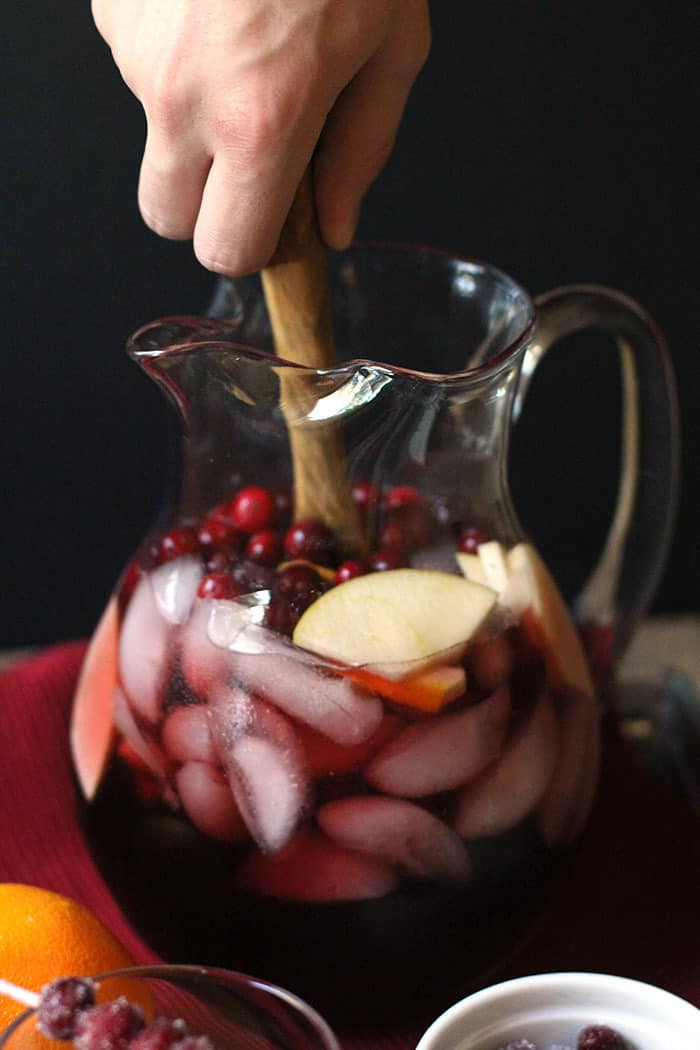 ———-