PBJ Overnight Oats are a satisfying and healthy make-ahead breakfast. Prepare them the night before and grab a jar on the way out the door!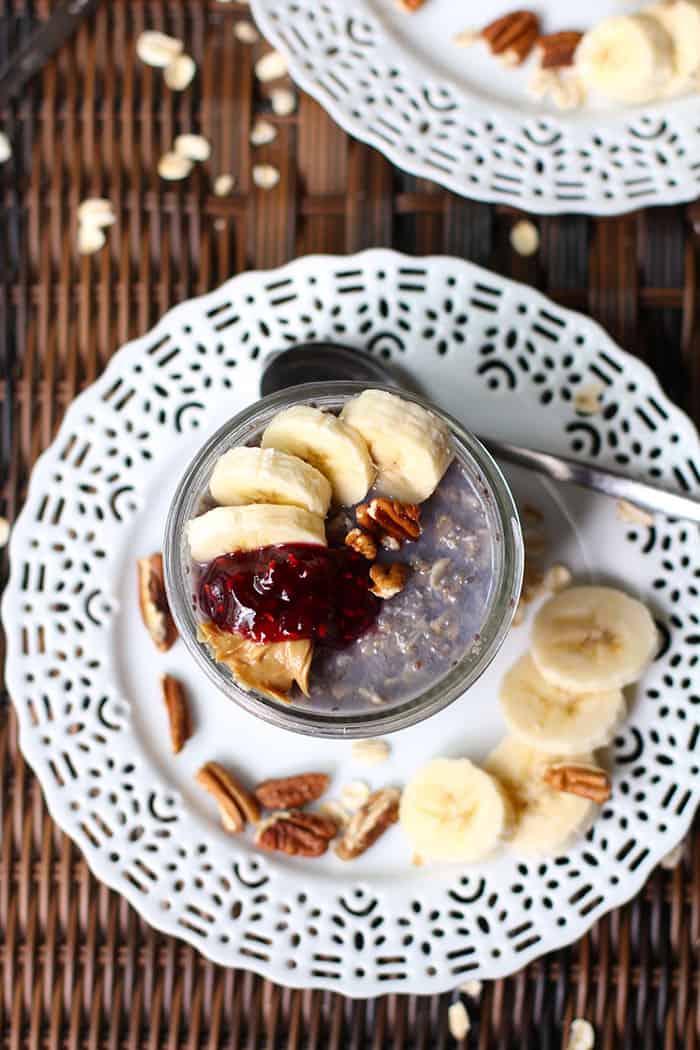 You may recognize the similarity between these oats and my Berry Chia Overnight Oats. This is just basically a different spin on overnight oats, using peanut butter and jelly instead of fresh fruit and yogurt. Both are equally yummy and really handy when you need a grab-and-go breakfast as you run out the door.
I didn't include my personal favorite topping – Cinnamon Nut Granola – in this recipe, but if you like it as much as I do, you could top these oats with a few spoonfuls of granola. I love a crunch when I eat oats, and hello PBJ Overnight Oats PLUS granola! Totally yumm-a-licious.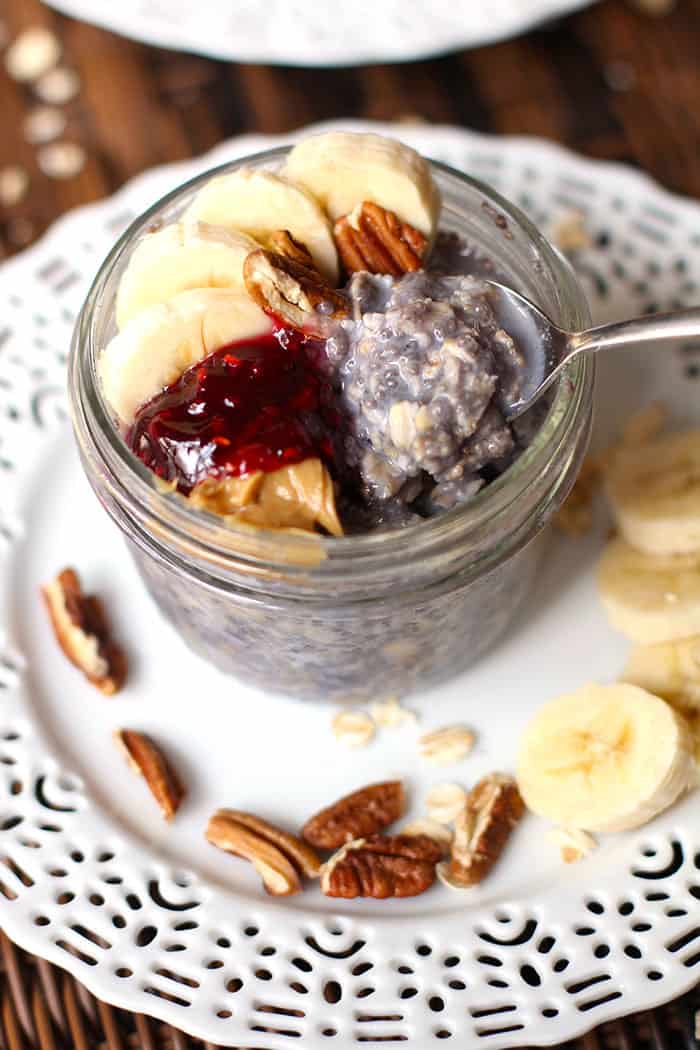 There are numerous health benefits of eating oatmeal every day (like my hubby does). I gotta admit. I don't. Only because the texture starts to get to me (i.e. gag reflex) after I eat it too often.
Benefits of eating oatmeal:
Oatmeal is a whole grain, and whole grains can lower your risk for high blood pressure and type 2 diabetes. Make sure you eat the oats with the label – whole grain oats.
Oats are a great source of iron, magnesium, and B vitamins.
Eating oatmeal can lower your cholesterol, including your LDL (bad cholesterol).
Oatmeal is a great source of fiber, making you feel fuller for a long time. Eating it for breakfast enables you to skip nibbling on snacks before lunch.
The last benefit is SO true. When I do go for oatmeal in the mornings, I always feel better longer. I usually sneak in a work-out around 10 or 11 in the morning, and I find that I have more energy if I have a little bit of fuel in me.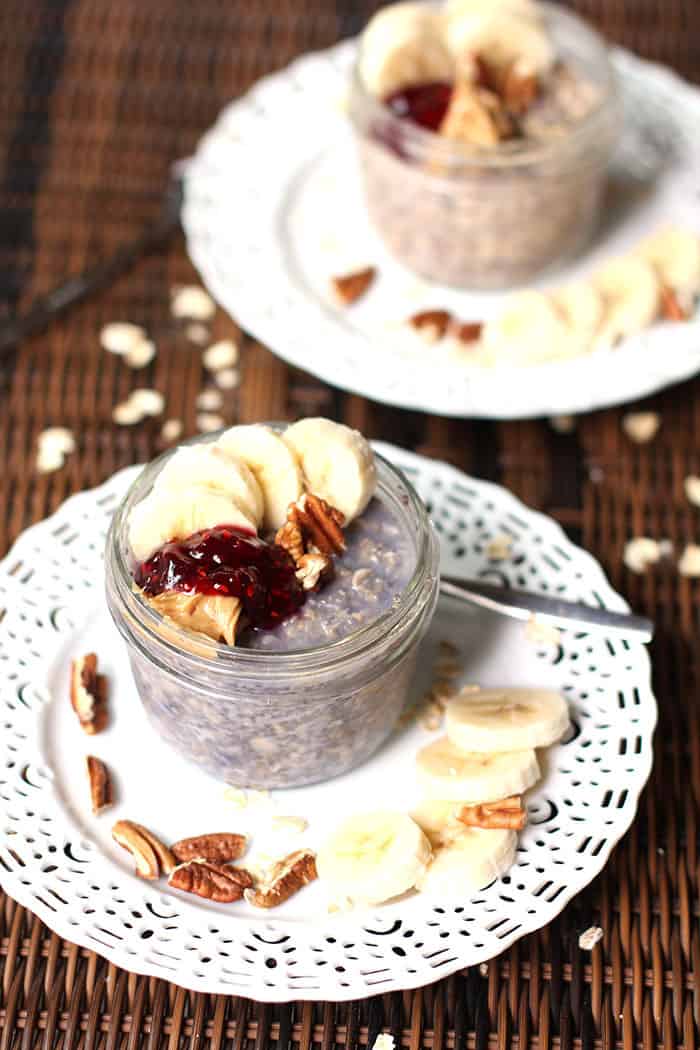 If you'd like to stay up-to-date with all the happenings at SueBee Homemaker, please like my Facebook Page, or sign up for email updates in the top right corner of my home page! Thanks so much for reading along. 🙂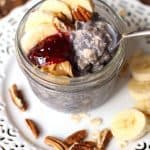 PBJ Overnight Oats
These overnight oats taste like a creamy peanut butter and jelly bowl of goodness. Simple, healthy, filling, and delicious!
Ingredients
1/3

cup

old fashioned oatmeal

1

Tablespoon

chia seeds

1/2

cup

milk

1

Tablespoon

peanut butter

- crunchy or creamy

1

Tablespoon

jelly

- any kind

banana slices and nuts/granola

- for serving

additional peanut butter and jelly

- for serving
Instructions
In a small mixing bowl (or can mix directly in the jar), combine the oatmeal, chia seeds, milk, peanut butter, and jelly. Pour into a small jar and attach the lid.

Store oats in the refrigerator overnight, or at least four hours.

To serve, top with banana slices, nuts, more peanut butter and jelly, or whatever toppings you like.
Recipe Notes
These oats are meant to be eaten cold.

SHARE THIS POST TO YOUR FRIENDS: