Low Calorie Breakfast Cookies
This post may contain affiliate links which won't change your price but will share a commission.
Get your day started with Low Calorie Breakfast Cookies, a perfect combo of healthy and hearty ingredients. These are a great grab-and-go breakfast or snack, and will keep you fueled for busy days ahead.
Cookie Monster Alert! While these are on the healthy side, I've got some more decadent recipes, of course. Make my M&M Monster Cookies, Brown Butter Toffee Cookies (personal favorite!), or the Best Ever Peanut Butter Cookies!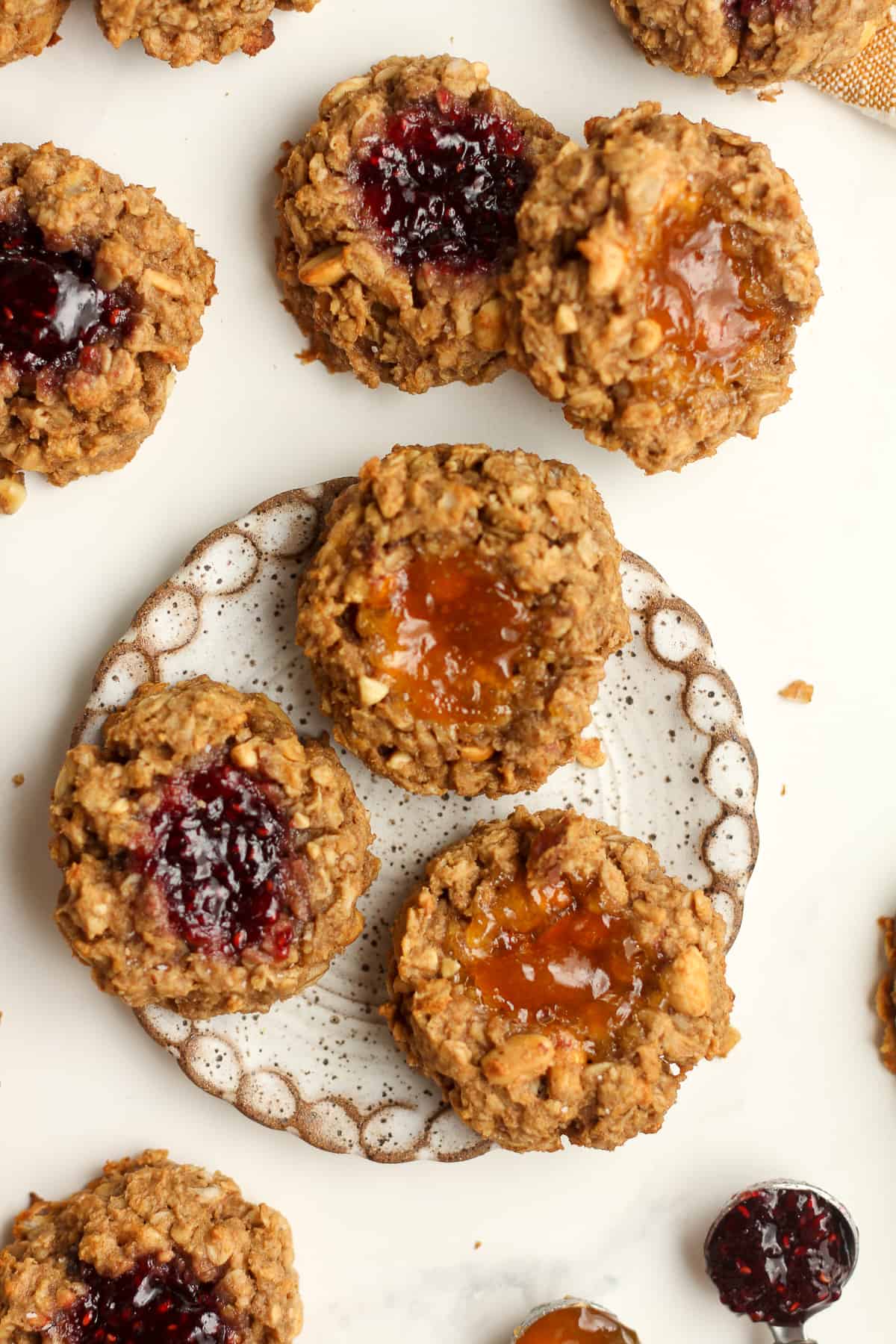 Healthy Cookies
Hooked on oatmeal like we are? Re-phrase…are you hooked on oatmeal like my hubby is? It's actually crazy how much of it he consumes on a weekly basis. There is his every morning bowl of Steel Cut Oats, and then his occasional power ball, bowl of fruit and granola, Overnight Oats, Oatmeal Chocolate Chip Cookies, Chocolate Chip Baked Oatmeal, and now these. Healthy Oatmeal Breakfast Cookies.
He eats A LOT of oatmeal, friends! 😀
Now before you go make them, they are definitely a healthier cookie. Your family MIGHT not be fooled by the word cookie when they eat them, because they are more of a crumbly texture. They are also made with zero refined sugar (I use honey to sweeten, and then jelly of course), and they are full of good-for-you stuff. Really tasty too!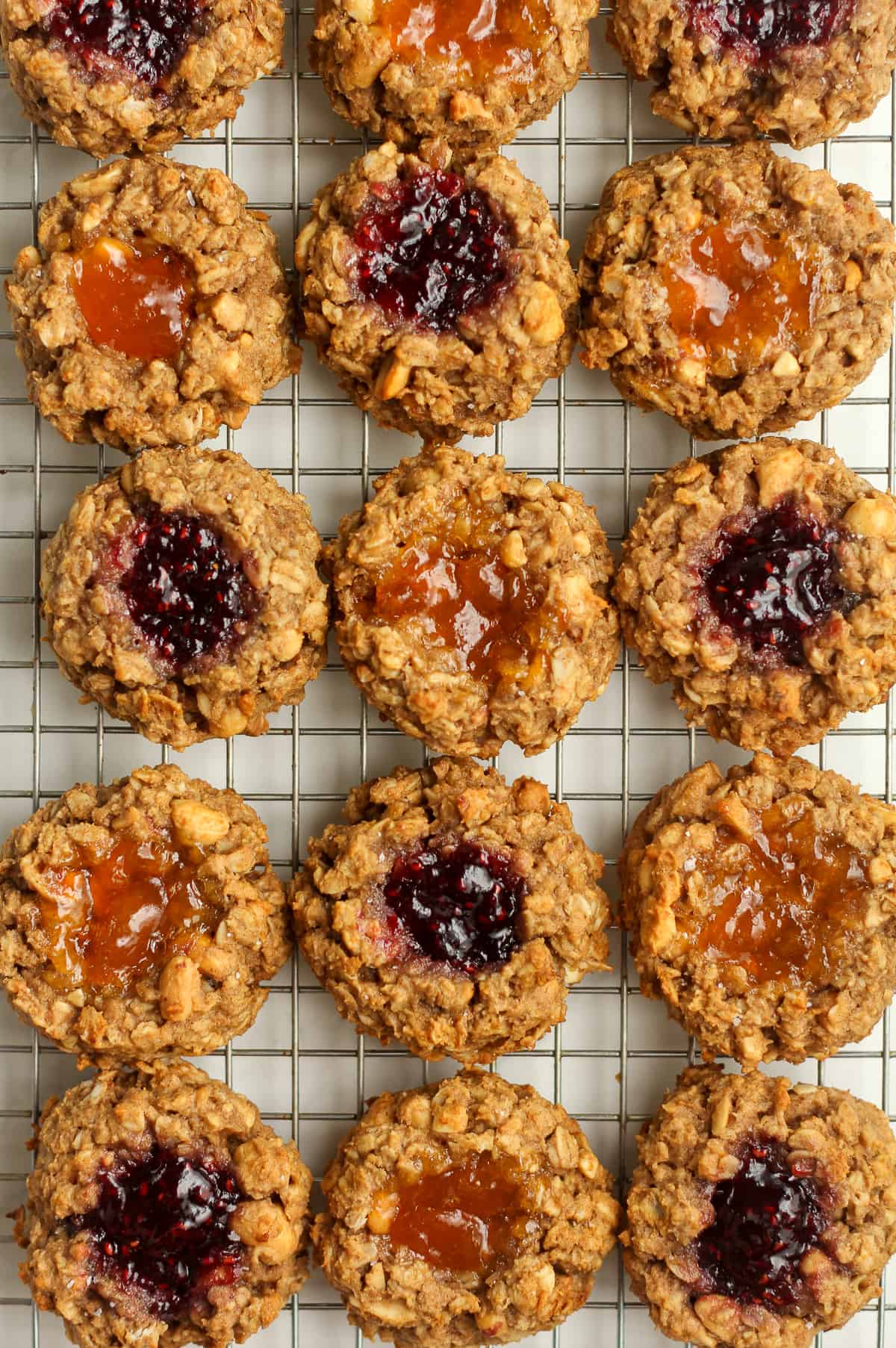 How to make Healthy Breakfast Cookies:
Step 1
Mix the dry ingredients. Mix the oatmeal, flour, chopped peanuts, salt, cinnamon, baking soda, and baking powder.
Step 2
Mix the wet ingredients. Melt the butter and peanut butter. Mix well, and then add the honey and applesauce and mix again.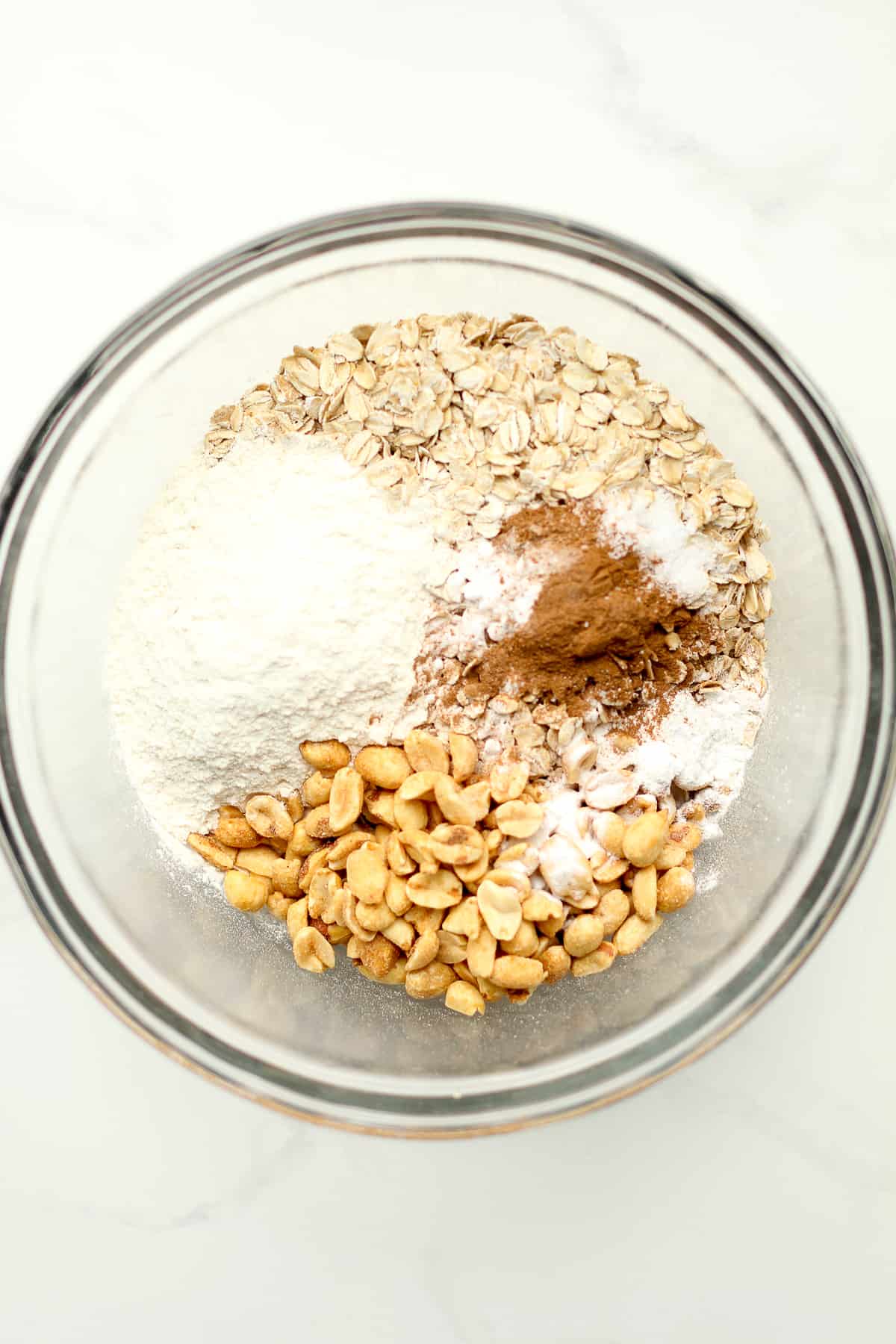 Step 3
Combine. Pour the wet ingredients into the dry and mix until the dry is fully absorbed into the wet.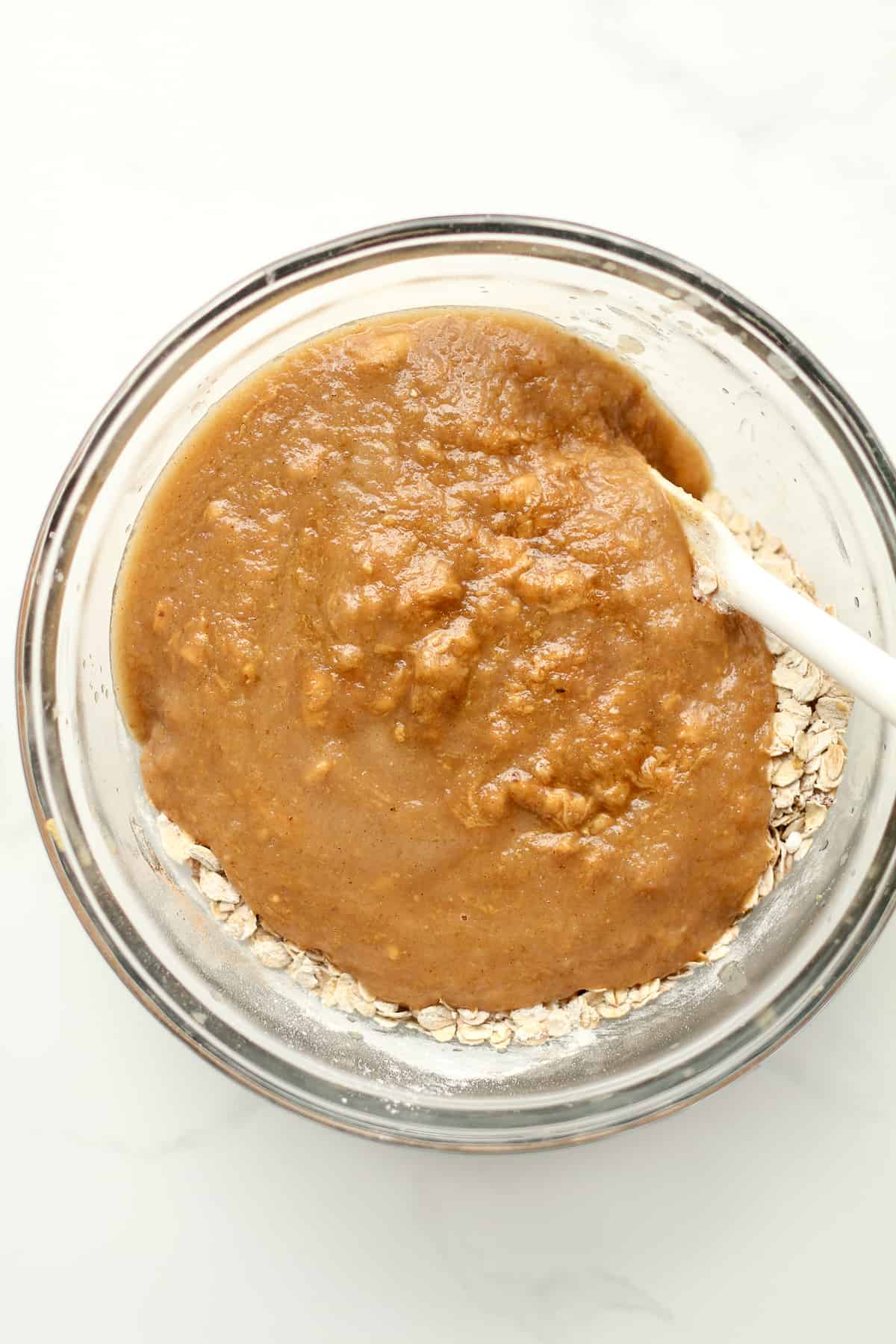 Step 4
Form cookies. Form about 18 balls of dough and place on baking sheets. Use your thumbs to press holes in the center of the balls, careful to keep a nice firm circle around the holes. Spoon about one teaspoon of jelly into each hole.
Step 5
Bake. Bake for approximately 15-18 minutes at 350 degrees, or until the cookies are slightly browned. Let them sit on baking sheets for 10 minutes before carefully removing to cooling racks.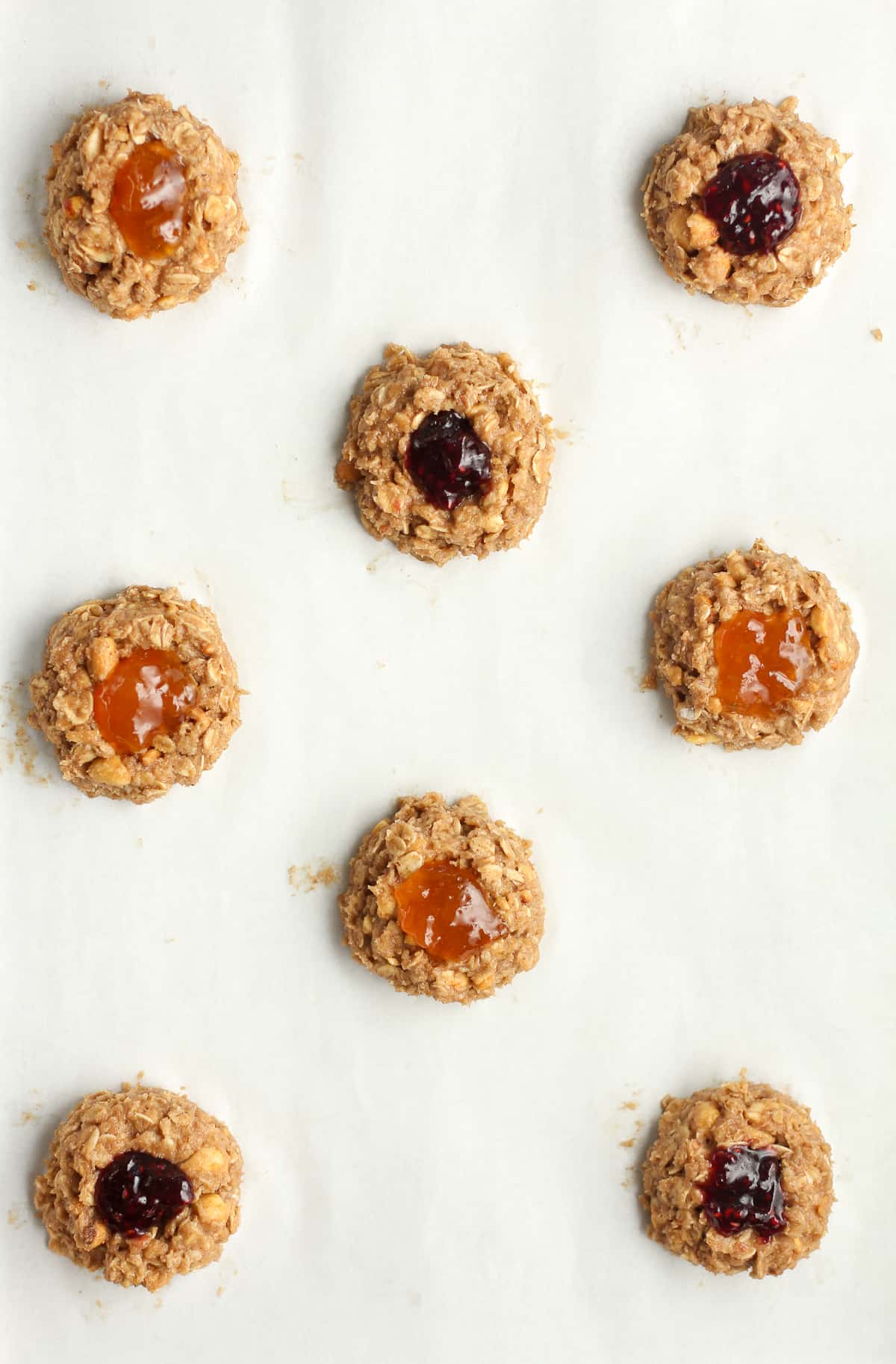 Step 6
Serve or store. These are best stored in the refrigerator. You can also freeze them for a few months (wrapped in freezer bags).