Today I'm sharing Eight Delicious Grilling Recipes for you to make when the weather cooperates. These are best made on an outdoor grill, but you could even make them on a grill pan indoors as well.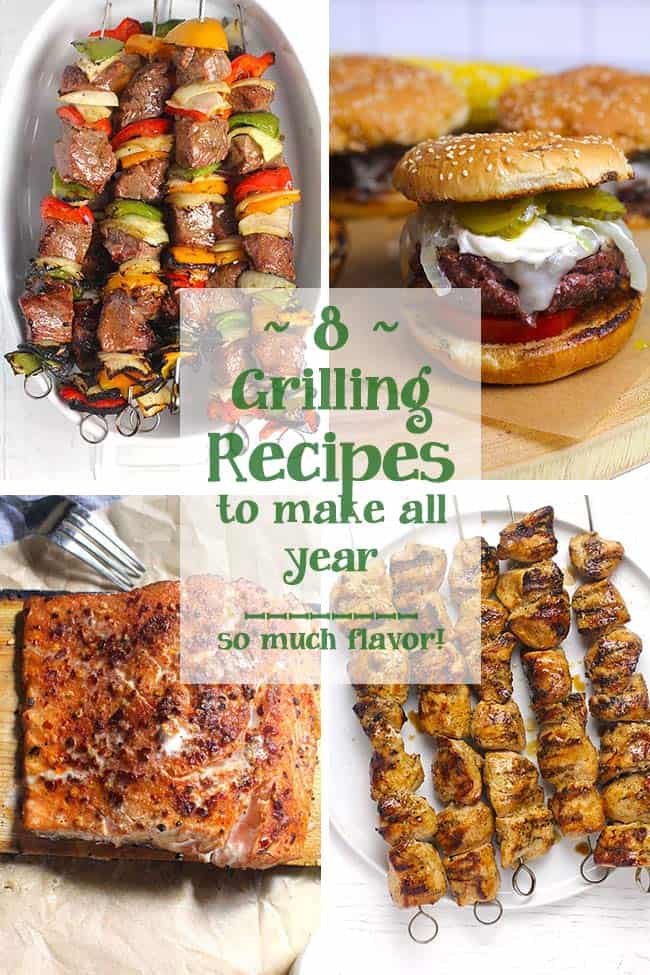 We're lucky in that we can pretty much grill outdoors all year long. It very rarely snows here, so there is no scooping around a grill. We also have our Big Green Egg on a wheeled cart, and often pull it under our overhang to the house when it's raining.
While I love all of the recipes below, I think I enjoy a good juicy burger the most. Especially when they are cooked just right…as in medium rare for me. Just a little bit pink in the center, and always served on a grilled bun with lots of condiments.
---
Juicy Lucy Burgers with Goat Cheese consist of a 1/2 pound patty that is grilled to perfection. Stuffed with goat cheese and topped with Monterey Jack, this one will surely knock your socks off. Burger Night done right!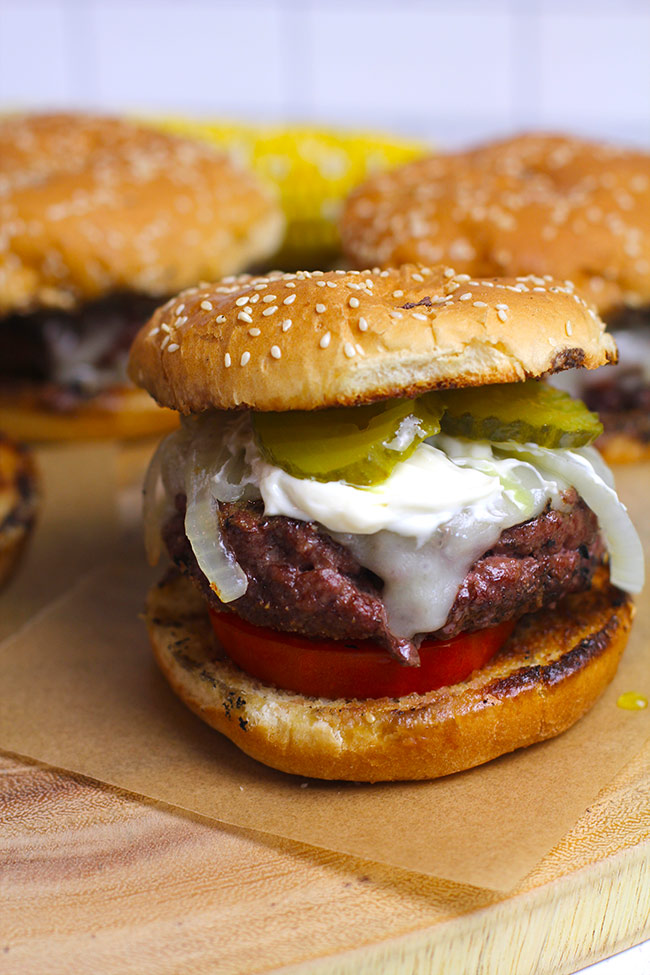 ---
These Grilled Chicken Skewers include the best marinade using pantry staples. Grill them to perfection for the juiciest chicken ever, and serve them over veggies and rice of your choice!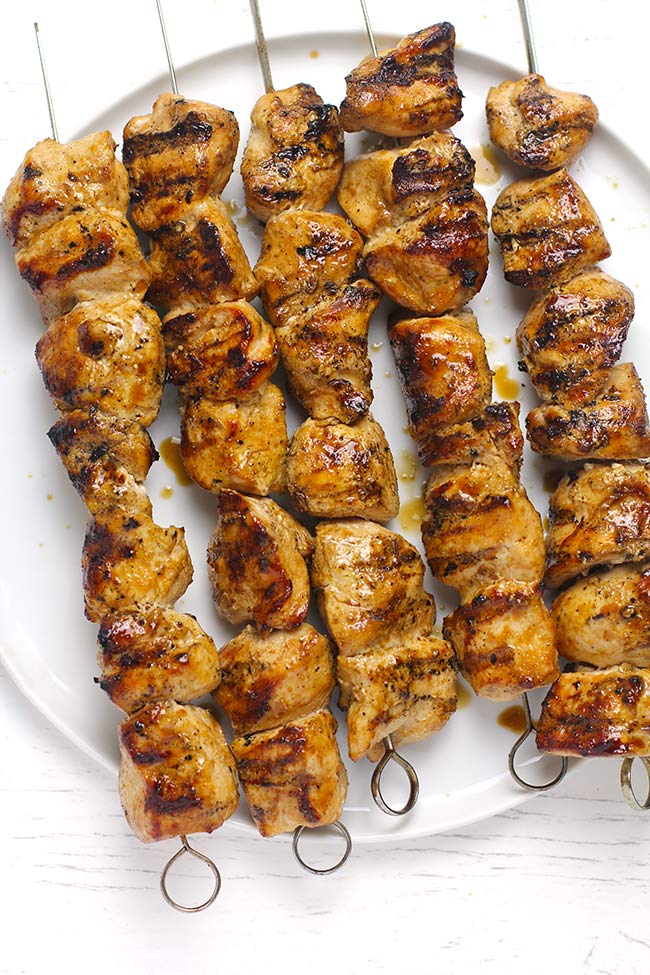 ---
Grilled Shrimp Tacos with Avocado Dressing combine tender, spiced shrimp with crunchy slaw and a creamy dressing. This one should be on repeat all summer long!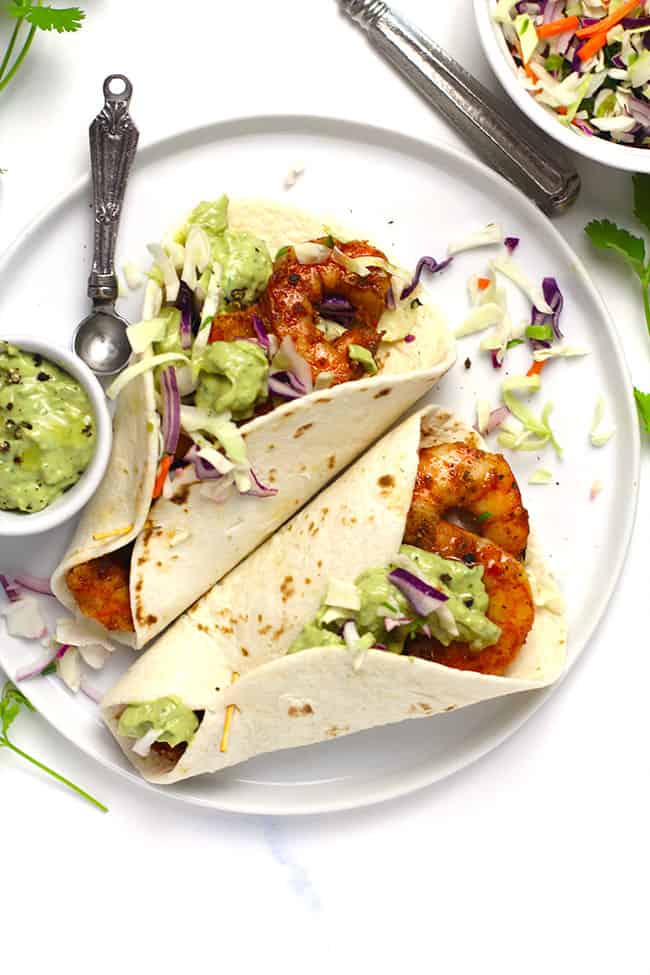 ---
Stuffed Flank Steak is best on a smoky grill, and combines a delicious filling of goat cheese, spinach, mushrooms, and roasted red peppers. Impressive for guests but also a great every day meal!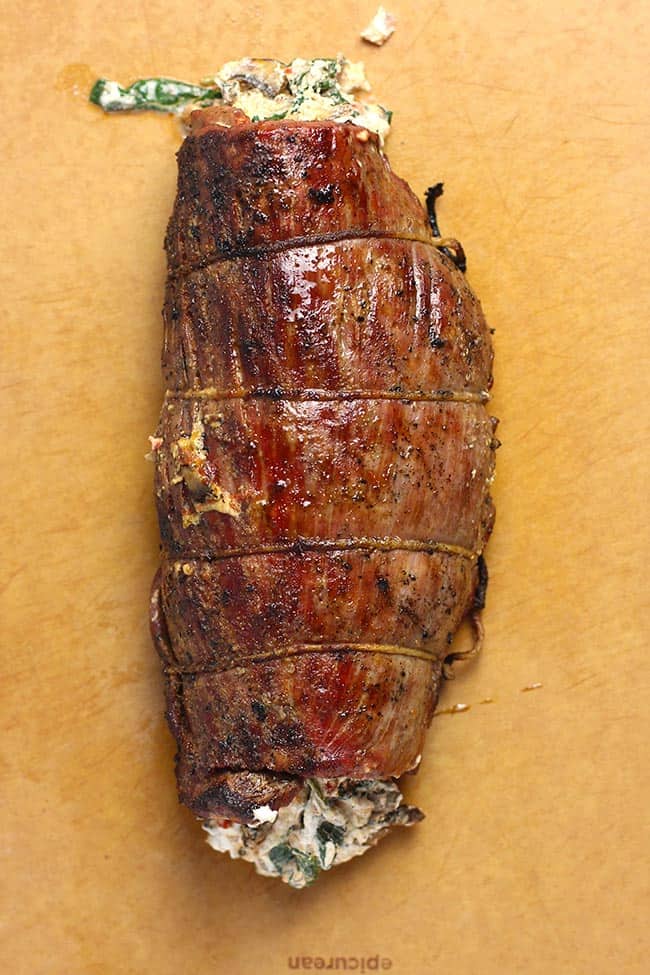 ---
Grilled Poblano Burgers with Apricot Preserves are the perfect sweet and spicy burgers, combining beef patties with grilled poblanos, Monterey Jack cheese, and sweet preserves. These should be on your grilling menu soon!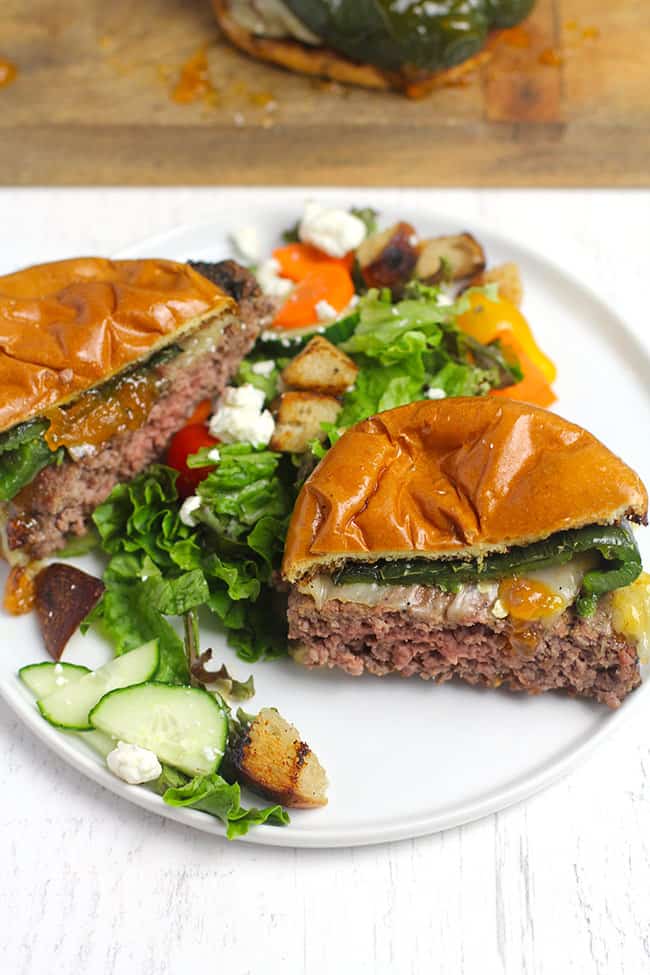 ---
Grilled Chicken Burrito Bowls are classic Tex-Mex. Grill up some marinated chicken breasts and add rice, beans, onions, peppers, and all the toppings. This one is a favorite!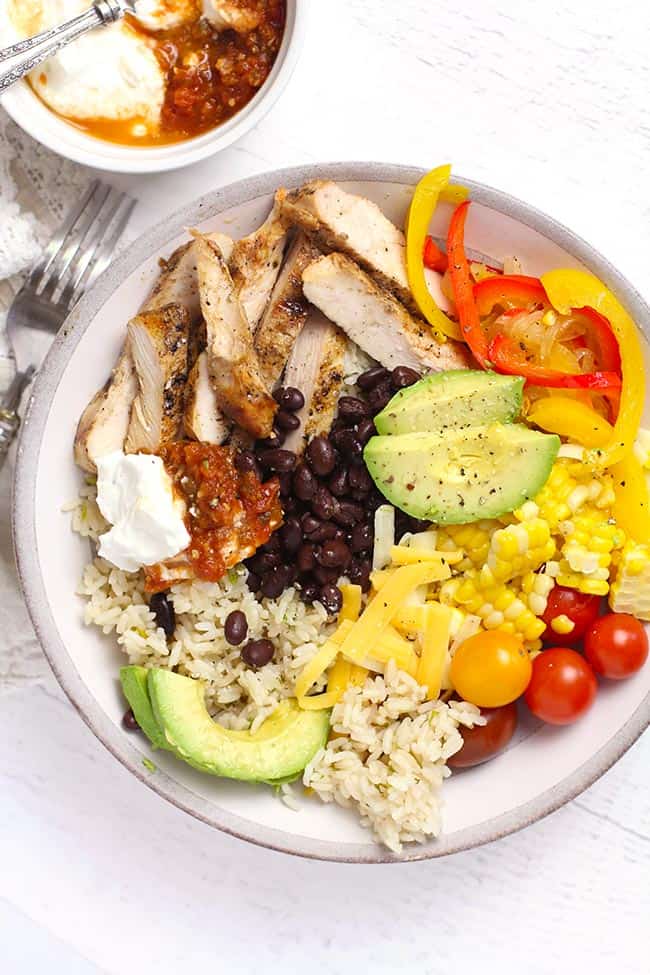 ---
Grilled Cedar Plank Salmon cooked on an outdoor grill is one of the tastiest ways to enjoy this omega-3 rich fish. The spice rub is an easy combo of salt, pepper, red pepper flakes, garlic powder, and paprika, and pairs perfectly with the smoky flavor from the cedar planks!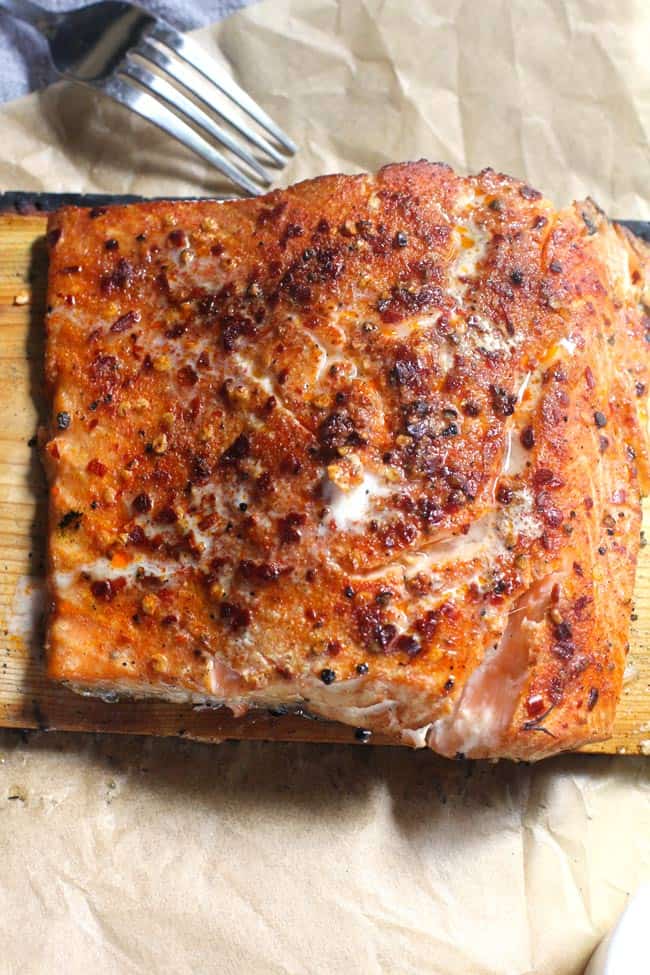 ---
Grilled Steak Kabobs with Vegetables combines a delicious steak marinade with sirloin, bell peppers and onions. Fire up your grill, pop open a beer, and let's get this meal on your table soon!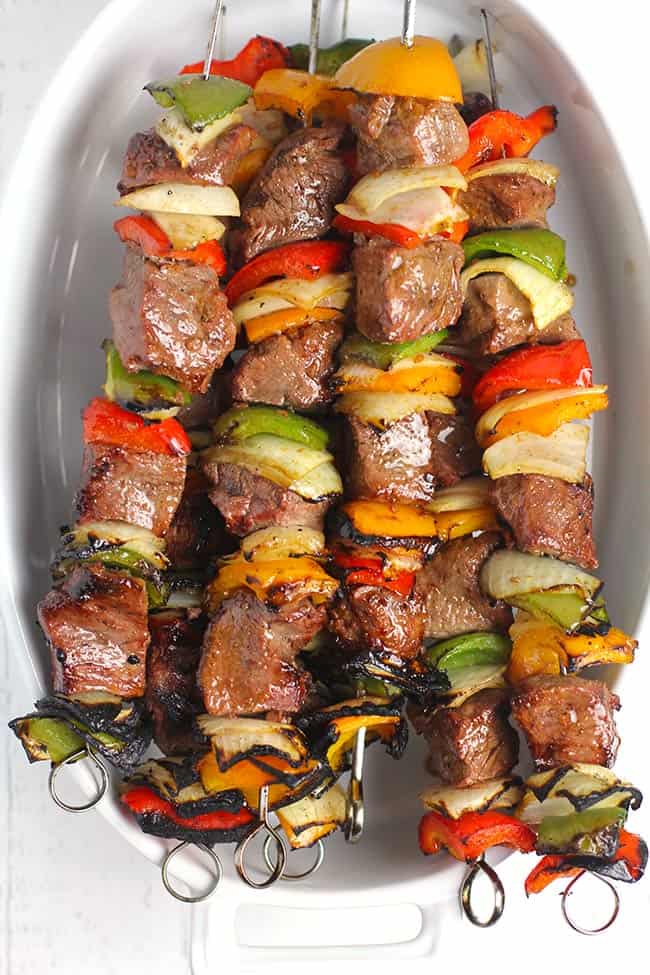 Some great salads to go with these entrees include Classic Caprese Salad, a garden-fresh Creamy Cucumber Salad, or a Classic Wedge. If you need a potato dish, try my Herb Buttery Smashed Potatoes or some Garlic Home Fries!
Happy Grilling, Friends!