Update! – Six Months of Blogging :)
This post may contain affiliate links which won't change your price but will share a commission.
Hey friends!
Can you believe it's been SIX months since I've started this little blog? I can't! It's cRaZy. Time flies, doesn't it? And oh hey – it's my half birthday (since I started this blog on my big five oh), so happy half-birthday to me! 🙂
In the past six months, I've shared over 100 posts, 90 of them being recipes. Of those 90 recipes, 17 are my mom's recipes and are highlighted in a special section of my blog, called Norma Jean's Kitchen.
In case you didn't know, my mom is the inspiration behind this blog. She was a fabulous cook and loved taking care of her family. I've learned so much from her and I miss her like crazy. It seems strange to mourn the loss of a person before they actually pass away. But that's what I'm doing, as I watch Mom disappear from the affects of Alzheimers. I so want to call her up to ask about one of her recipes, just like I used to do. To be honest, I used to start out asking about a recipe, but we ended up talking about anything and everything. She loved being a grandmother, and she loved hearing about my boys (and reminding me to keep the doors locked that lead to the pool).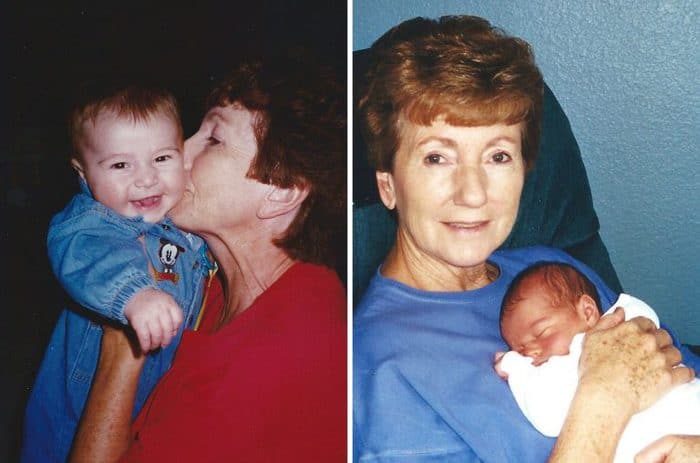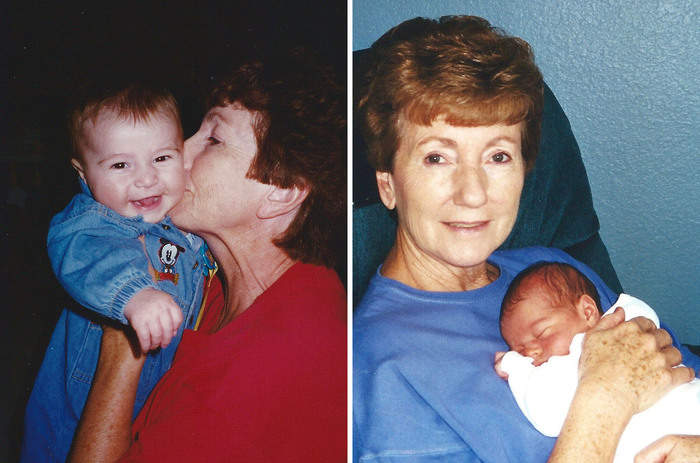 My most popular recipe is my mom's Chewy French Bread, and it now has over 1,000 pins on Pinterest (and twice as many views as any other recipe)! I'm SO over the moon about this! 🙂 I just made this recipe last week, and taught my friend, Julie, how to make it. If you are a local friend and want to learn, just comment below and we can bake together! 🙂 You will be amazed at how easy it is!
My second most popular recipe is my mom's French Silk Pie. It was #7 in popularity last Friday, but jumped ahead of the pack via Pinterest over the Easter Holiday. In just over a week, it has almost 700 pins! I have to admit, it's pretty dang amazing! And I hope you are all enjoying some French Silk Pie, or at least have it on your list to try soon.
The top 2017 SueBee Homemaker recipes (so far), in order and pictured below, are: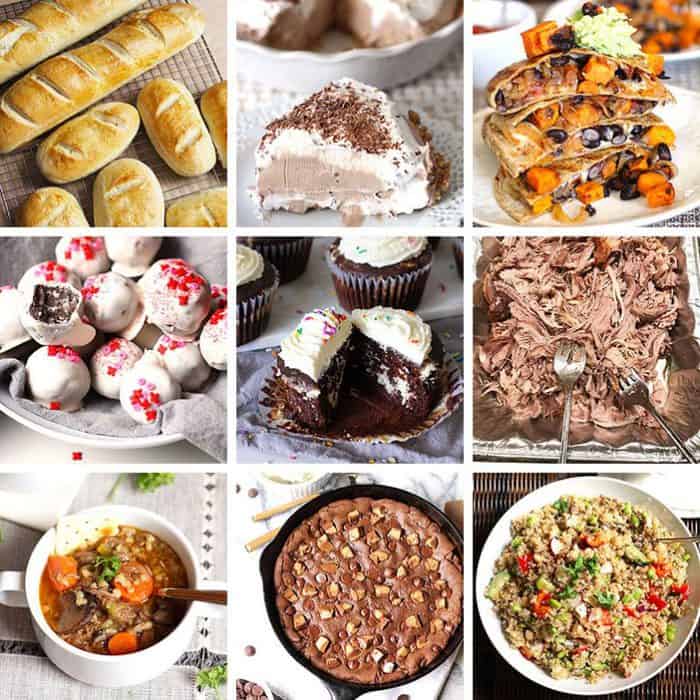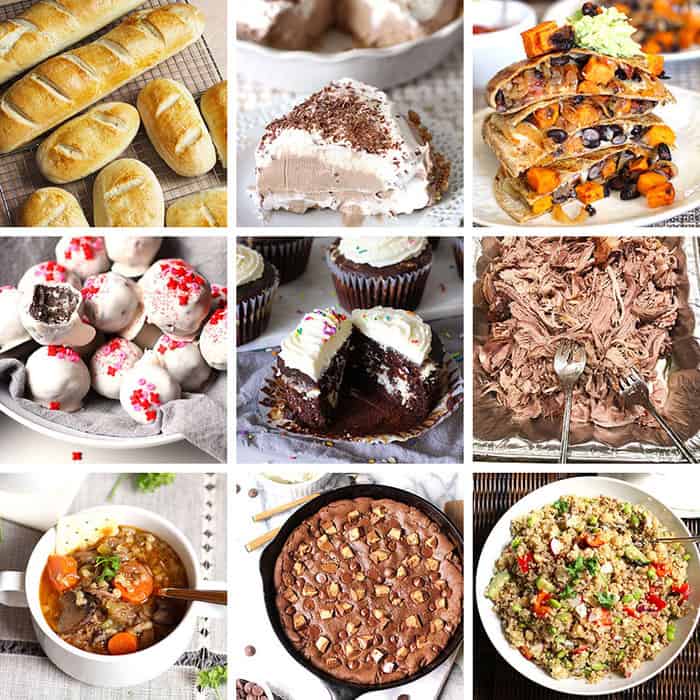 The thing that makes me happiest about blogging is the interactions with other bloggers (who knew that I would actually have on-line friends?!) and with my followers. Nothing is better than receiving a note from someone saying they cooked one my recipes and loved it! Vicki McKie, a friend of mine, just recently texted a picture of my French Silk Pie she made for her work friends, saying how much she loved it. And she has done that with so many other recipes as well. So THANK YOU, Vicki! You are the best. 🙂
It still boggles my mind that people from 128 countries have viewed my blog so far in 2017. The power of the internet is strong. The top five countries in views, outside of the United States, are the following:
Canada
United Kingdom
Australia
Germany
Israel
Thank you again, for reading along with me, as I continue on this journey of food and travel.
Speaking of travel, Mike and I celebrated "50" in style in January – when we traveled to Hawaii. We went to two islands, Kauai and Maui, and loved every minute of it. If you have some time and are dreaming of taking a trip, feel free to read about all the fun we had. I've listed most of the places we went to, and of course, the food we devoured. 🙂 See below for a little preview.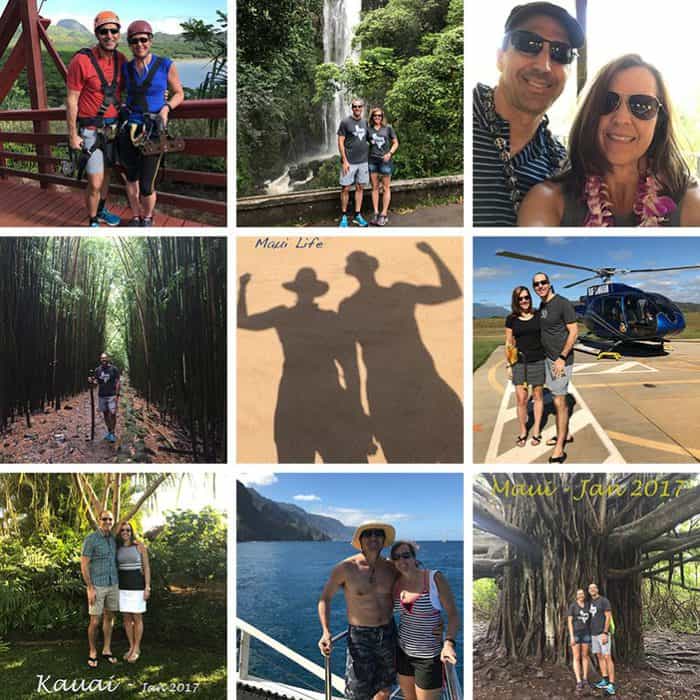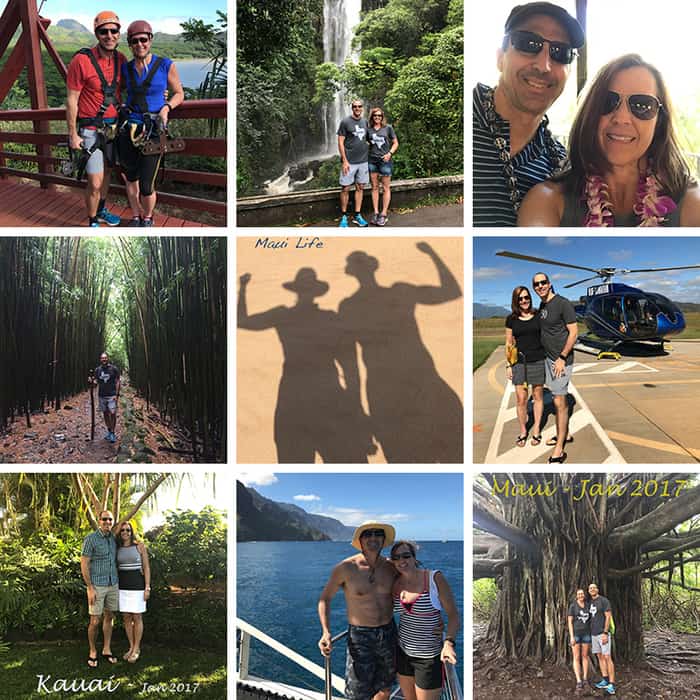 SueBee Homemaker has taken up way more time than I originally imagined it would. I thought it could just be something I did when I was bored, or when I had extra time. Never did I think that it could be a full time gig (sans a salary). 🙂 But honestly, I love it. I love sharing my mom's special recipes with you. I love going out to eat somewhere and deciding that "I'm going to re-create that recipe at home". I love having my family recipe test for me, deciding if a certain meal or recipe is "blog-worthy". I love sitting down every night at my computer, trying to map out a plan for the next day, the coming week or month, and making endless lists of recipe ideas. And mostly, I love hearing from Mike or one of my sisters, that "so-and-so" tried one of my recipes and loved it (or not), or reading a comment from someone on my blog who has made something they love (or not). 🙂
Y'all might have noticed my love of Mexican Food as of late. I'm definitely prepping a lot of recipes for Cinco de Mayo, so it's Tex-Mex overload here at the Ringsdorf house. So far, nobody has complained. I'm literally buying avocados and jalapeños every time I go to the store. My sister, Shari, recently visited from California, and was a huge help to me in my kitchen. We had a blast together, especially during our cocktail creations. Even the cashier at World Market knew we were up to something when we bought two extra large margarita glasses. Maybe it was the silly dance we were doing down the aisles, or the excessive giggling. 🙂
The photos below are of some of my Mexican Food creations, and most of them are already on my blog!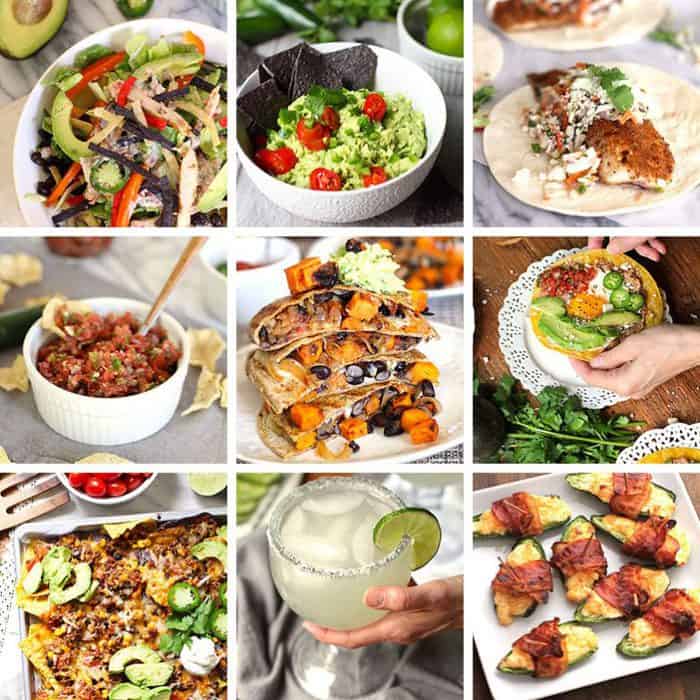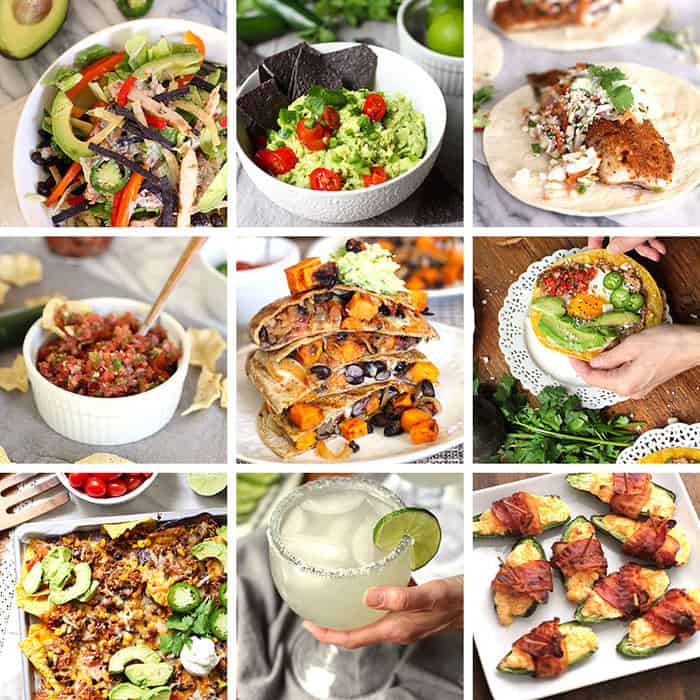 SueBee Homemaker is a continual work-in-progress. I recently added an Affiliate Disclosure at the bottom of each recipe. Right now, I'm only linking to Amazon products, but this could change in the future. I'm also working on a "store" feature that will display many of the kitchen items that I currently have in my kitchen, and a link for you to purchase them if so desired. Just so you know, the money I have made on this so far is less than $5! So it's very small pennies, but I'm hoping I can at least pay for my hosting fees with the revenue – eventually. My blog is currently a cost center, instead of a revenue center. 🙂
Again, thank you, thank you, thank you – for your support of SueBee Homemaker. I greatly appreciate all of you! 🙂