This post may contain affiliate links which won't change your price but will share a commission.
Merry Christmas from our family to yours!!
This first picture was the one that appeared on our 2016 Christmas cards. We had a lot of fun taking them (wink wink) on two consecutive days. Thanks to Tiffany, Josh's girlfriend, who was our photographer and even got up early on the second day. She's a gem!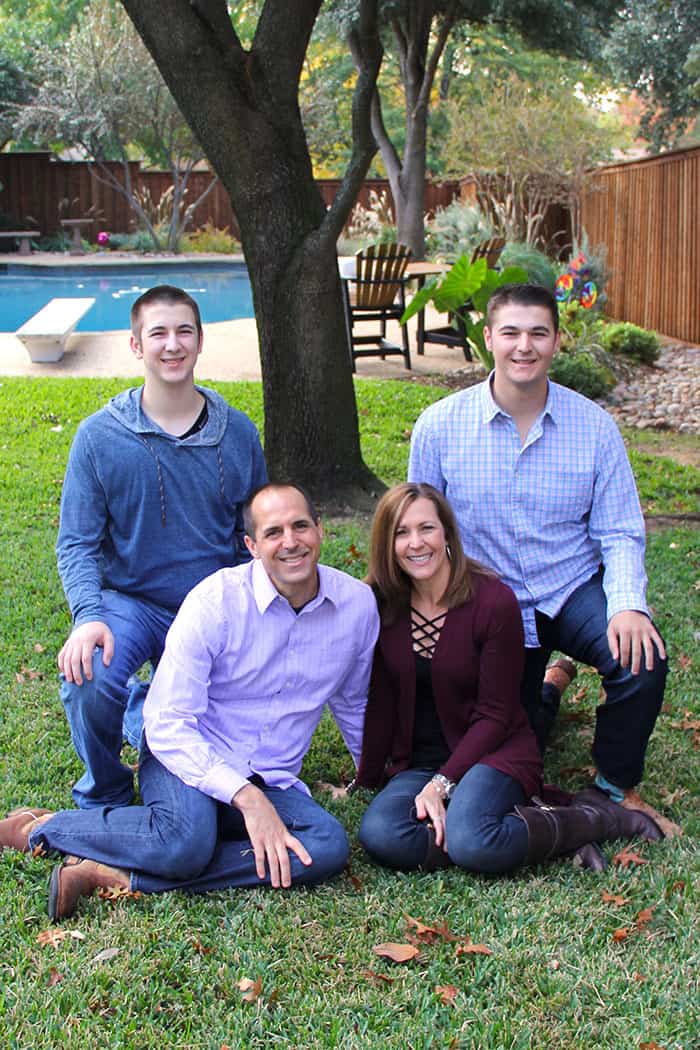 Josh is a sophomore at Texas Tech University in Lubbock. He's studying Business and spends a lot of time in the library. We are thankful for that! He also just became Ambassador for the Rawls Business College and is Vice President of Internal Communications for the Supply Chain Association. When he isn't studying, he's either hanging out with Tiffany, or golfing.
Zach is a junior at Marcus High School in Flower Mound. He loves his Ceramics Class and has surprised us with his many cool works of art. I've been asking him to make me a couple of things for my food photography but am still waiting. Zach is also busy taking his SAT and ACT – and trying to figure out his college plans. I'm not so sure he is ready to grow up YET.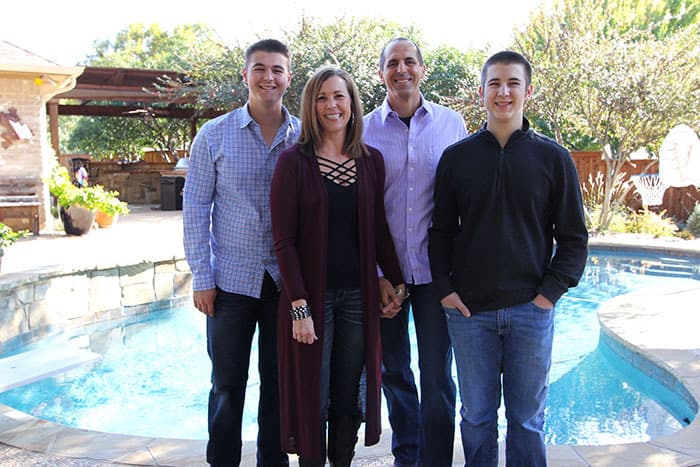 Mike and I are finally enjoying dating again, now that the boys are almost all grown up. We've been traveling and trying to get a few things checked off the bucket list. I went on my first international trip last February, as I joined Mike in Spain (and then Portugal) at the end of his business trip. You can check out more details in part one, two and three of our trip.
I turned 50 in October (hence, the start of this blog) and Mike turns the big five oh at the end of this month. I'm treating him to 10 nights in Hawaii (Kauai and Maui) in January. Isn't that nice of me? 🙂 Hawaii has been on our my bucket list for – oh, forever. So we are super pumped. We're gonna be busy. So far I've booked a helicopter tour, catamaran and snorkeling expedition, zip-lining, and whale watching. And Mike thinks he'd like to propel off the side of the mountain into a waterfall. Ummm…:/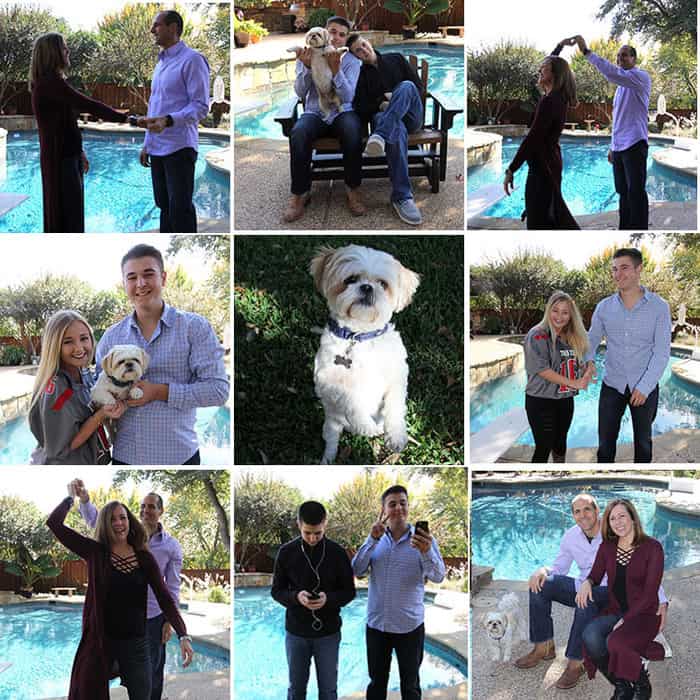 Our sweet little 6 year-old Theo loves his new Christmas sweater. He has finally turned into a lap dog and likes nothing more than to lay in our laps at night for a good brushing or belly rub. He's a charmer, that's for sure!