Three Days in Barcelona – Part Three
This post may contain affiliate links which won't change your price but will share a commission.
Part Three of our European Vacation started with an 8:30 am flight from Lisbon, Portugal to Barcelona, Spain, located on the Mediterranean Sea.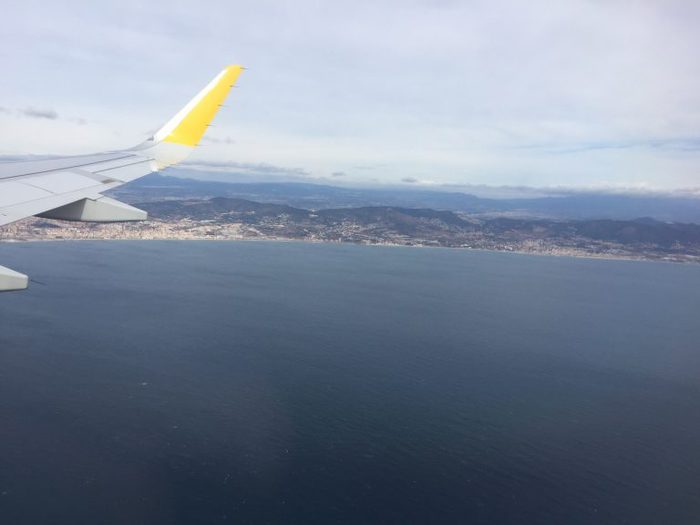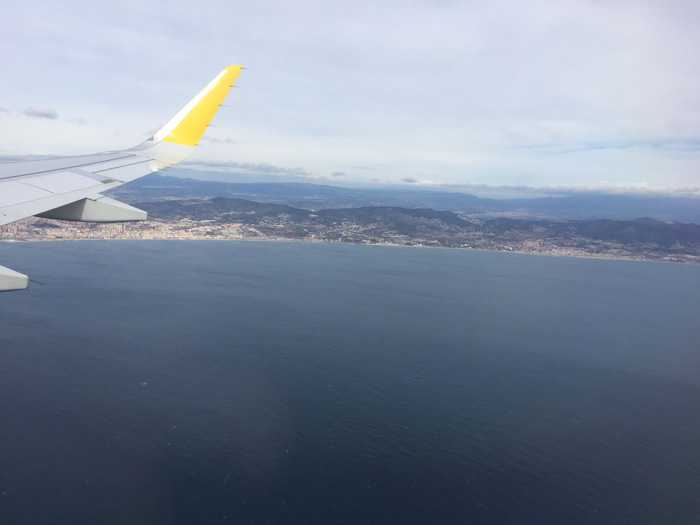 We stayed at the Casa Camper Hotel in Barcelona, our favorite hotel out of the three we stayed at during our trip. The hotel was located in the heart of Barcelona and within walking distance of Plaza Cataluna (the travel hub of the city) and Port Veil. Our room was decorated in a truly minimalist style but so comfortable and functional – with hooks and shelves lining the walls. We felt like we were in a cave as the outside wall of the bedroom side looked into a wall lined with plants, so it was very quiet. Another plus was our ability to open a window, keeping the room nice and cool, just the way we like! The staff was unbelievably helpful and kind, answering our many, MANY questions of things to do, places to eat, bikes to rent, and so on.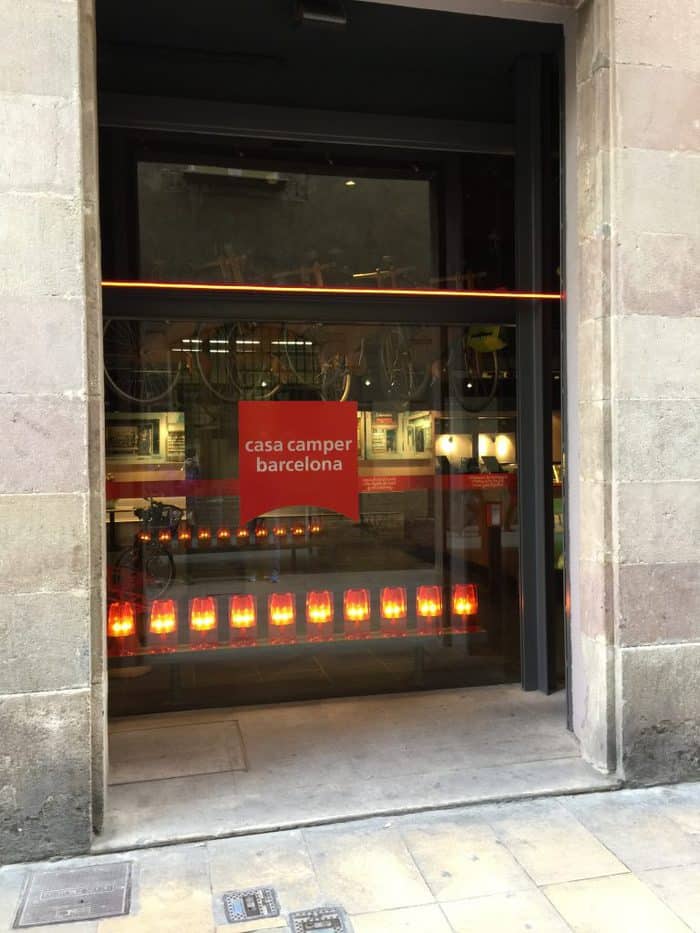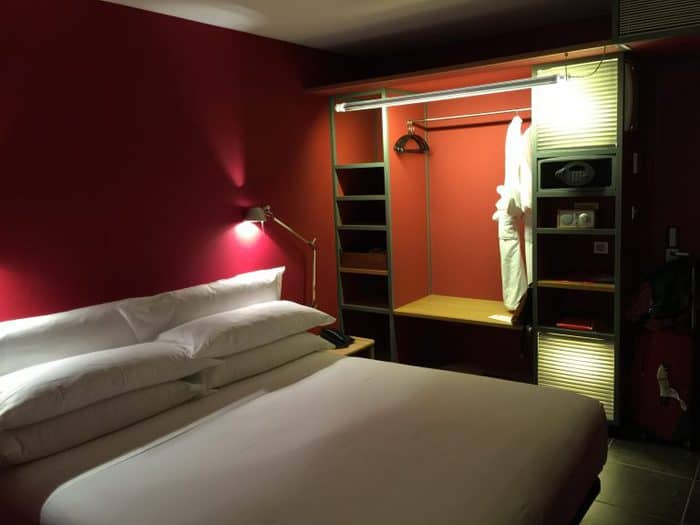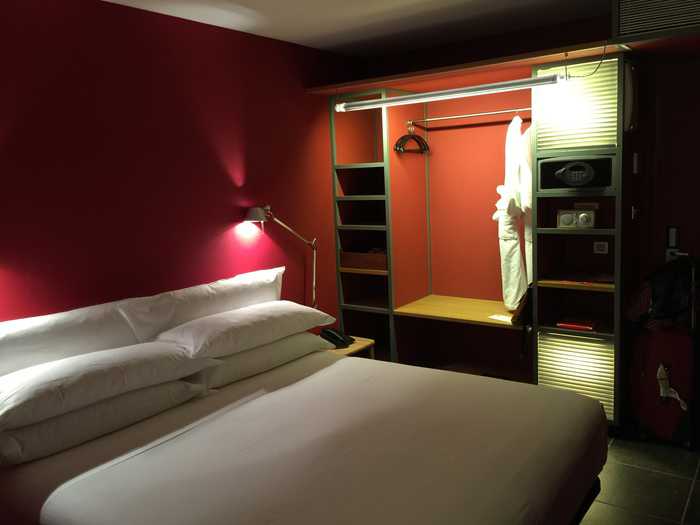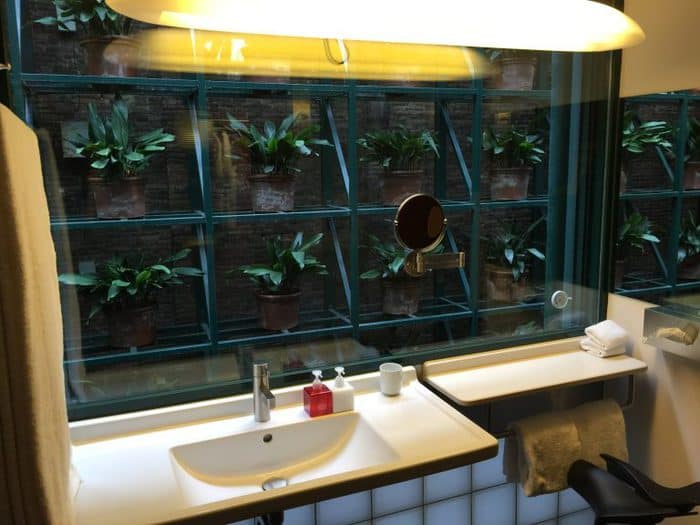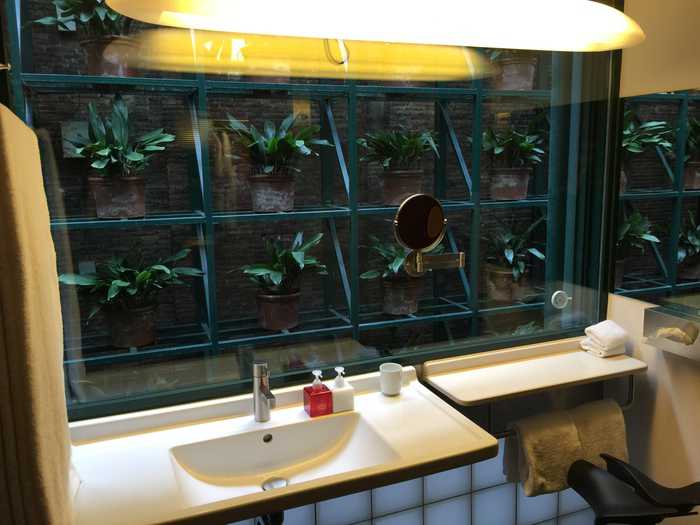 Another huge perk at Casa Camper was the made to order breakfast. Each day was started with our special "American" coffees. If you've ever been to Europe, their idea of coffee is a very small, very strong and flavorful cup of coffee. We like to sip our coffee for hours (yes…weaker, larger, and probably less flavorful coffee in America) and they very kindly made our 2-3 cups of joe each morning, always with a smile. They also made the most delicious pancakes and omelettes which helped us go for several hours each day before getting hungry. I highly recommend this hotel to anyone traveling to Barcelona.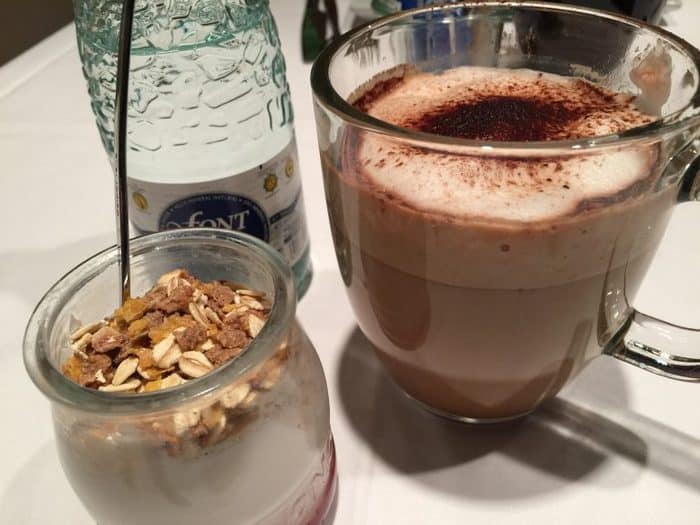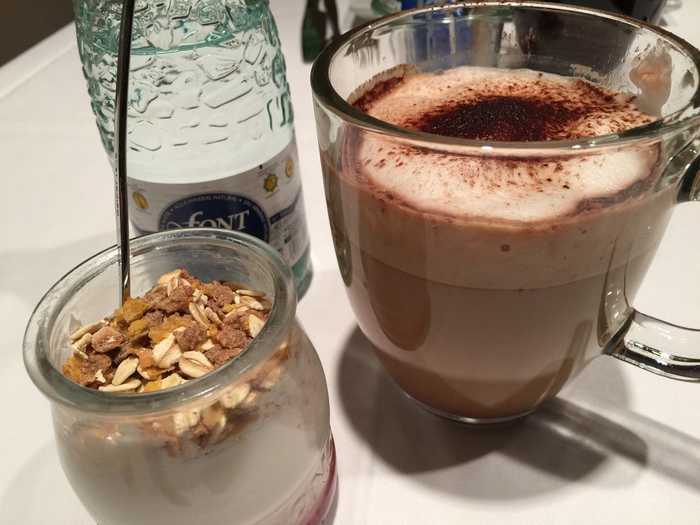 After getting settled in our hotel, we headed down Los Ramblas, a crowded street filled with touristy shopping and restaurants. We stumbled upon Mercat de La Boqueria, a large public market and one of the city's foremost tourist landmarks. The market opened in 1840 and currently houses mainly fishmongers and butchers.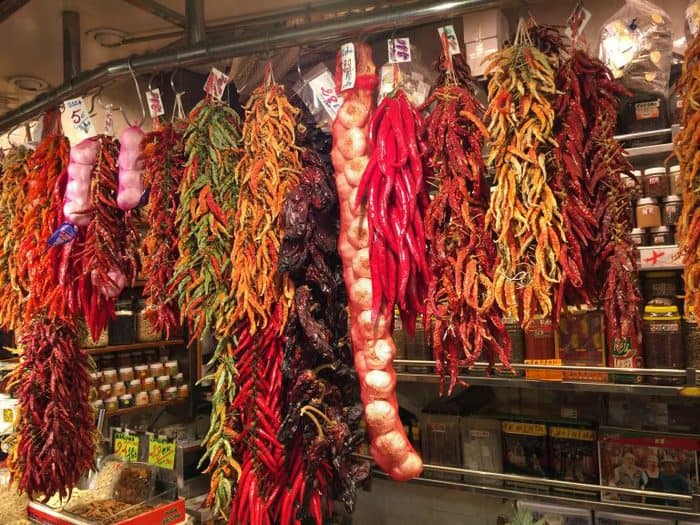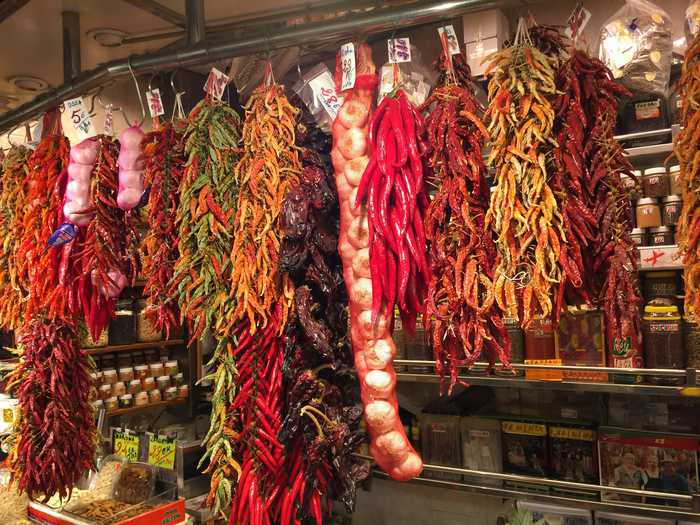 We decided to eat at one of the little shops in the market, at La Boqueria, or Bar Central. A couple of canas, a fresh seafood platter, and fresh vegetables was our lunch, and Mike ate most of it as the clams, muscles, octopus, and squid grossed me out.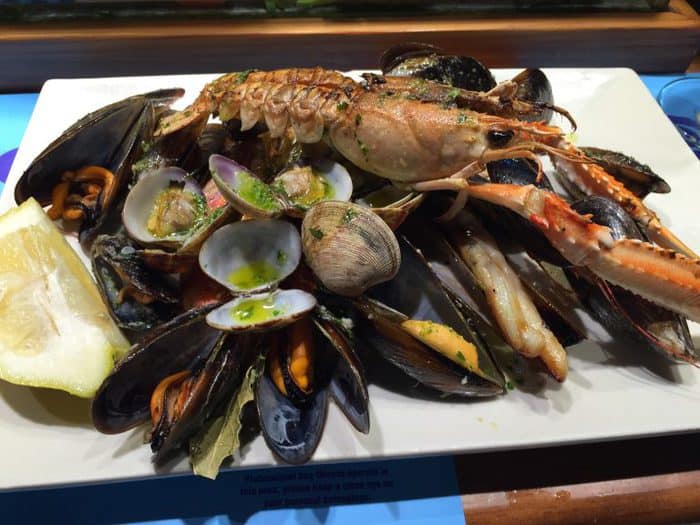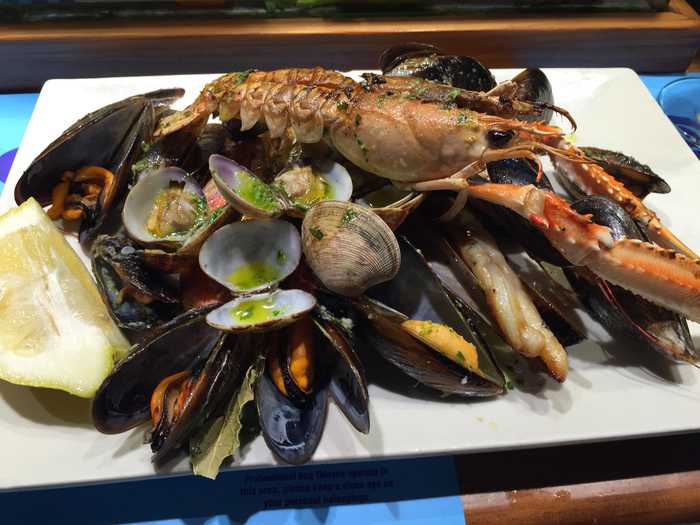 We walked toward Port Veil and the beach, enjoying the beautiful seaport, all the way to the W Hotel.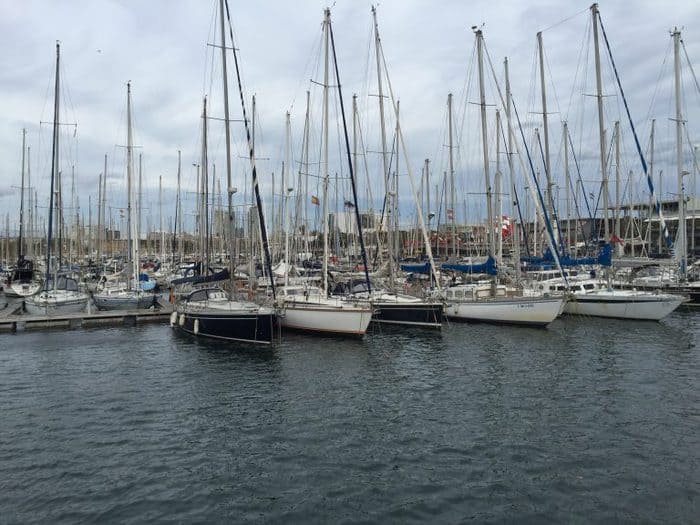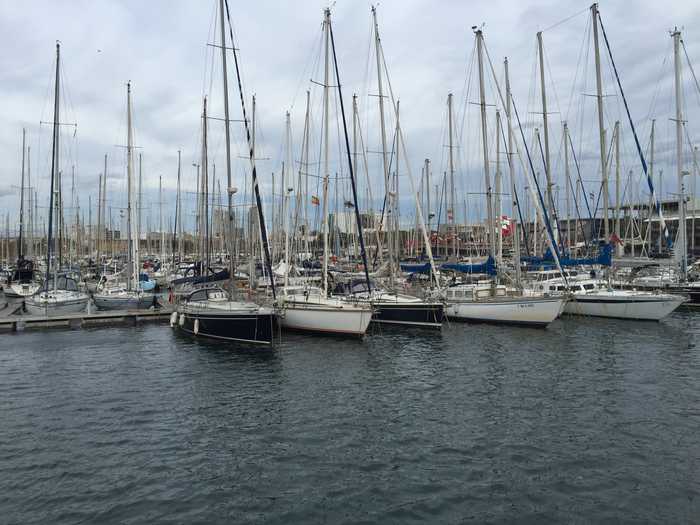 Our first night in Barcelona started with canas and tapas at Julivert, an authentic, rustic little stop just down from our hotel. Our waiter told us that the hanging racks of Spanish ham had to marinate for five years before carving.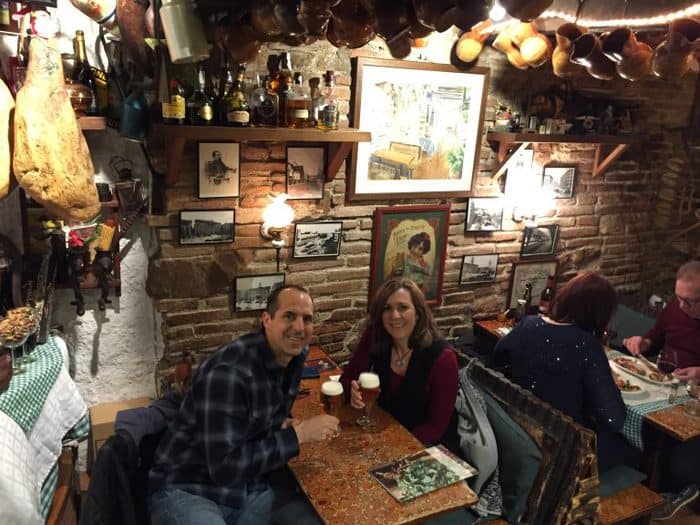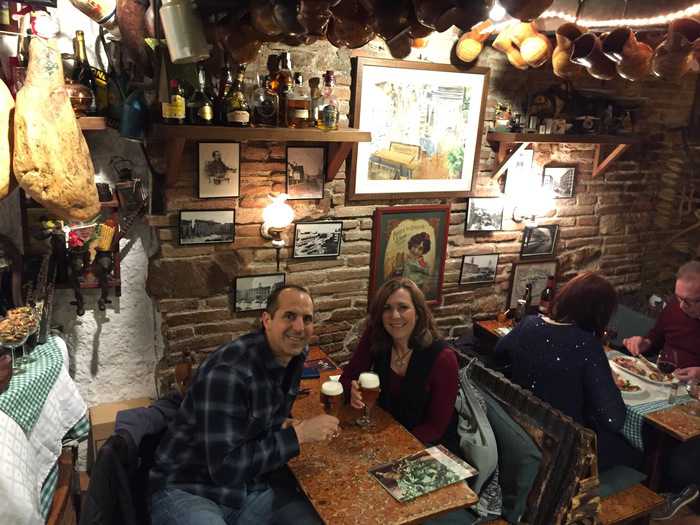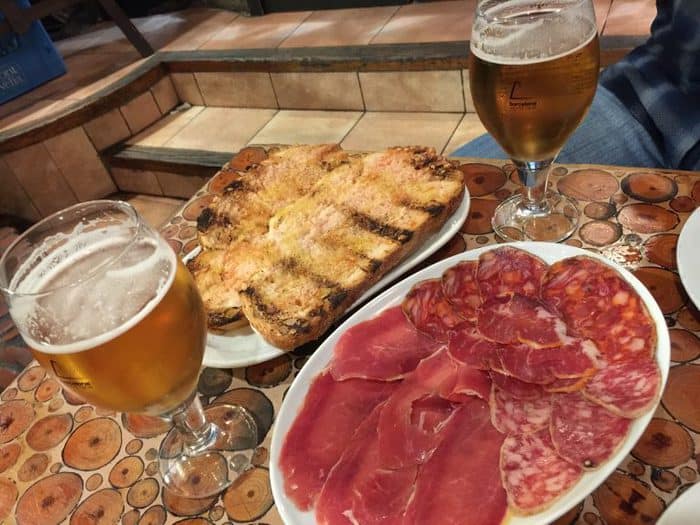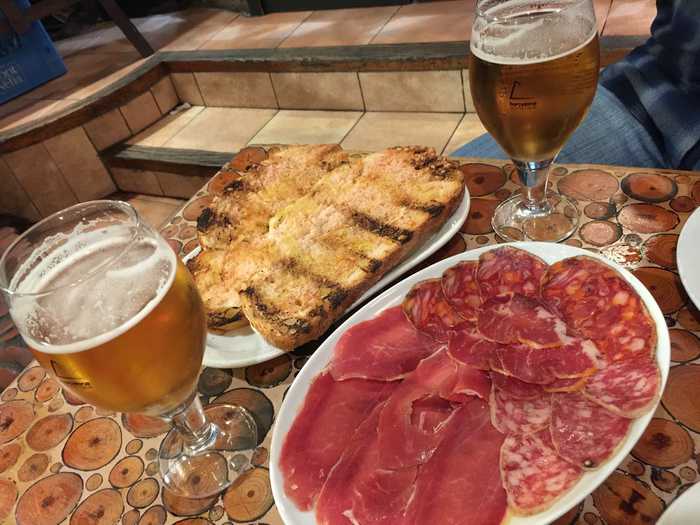 We went to an amateur Flamenco show at Los Tarantos, a somewhat seedy little place. Next time, we'll plan ahead and go to a professional show.
Day Two in Barcelona involved a hearty breakfast at Casa Camper before heading out on our bike tour. Florent (or Flo for short) was our guide and we had a private tour of many parts of the city. Although Florent was very hard to understand – he was from France and had a thick accent – biking the streets of Barcelona was the perfect way to see the city. We started our ride at Port Veil, a waterfront harbor in Barcelona and part of an urban renewal program prior to the 1992 Olympics. It is now a world class marina and home port for super yachts in the Mediterranean and five star facilities and services.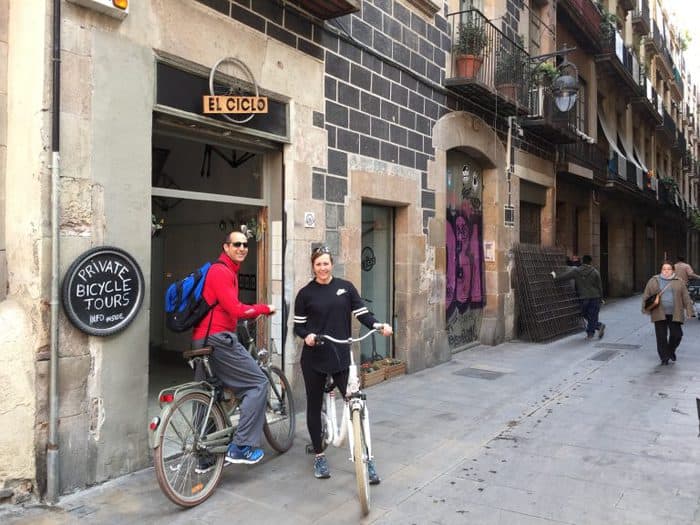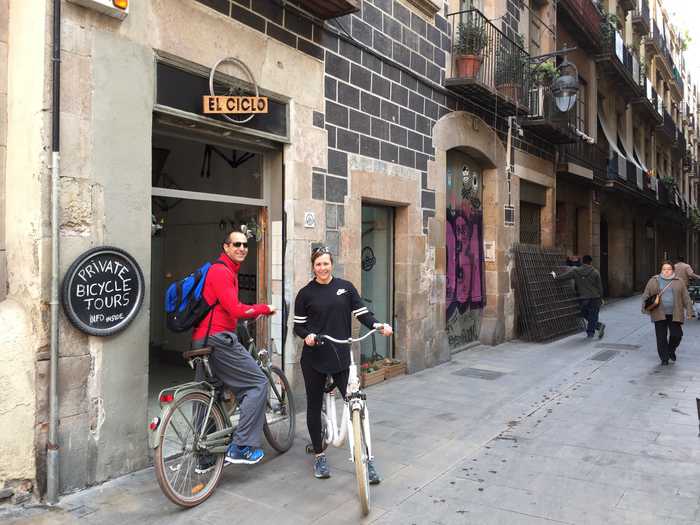 The W Hotel is a striking sail-like structure next to Baceloneta Beach, offering breathtaking designs and views. I had no idea how amazing it was until I looked at the pictures we took.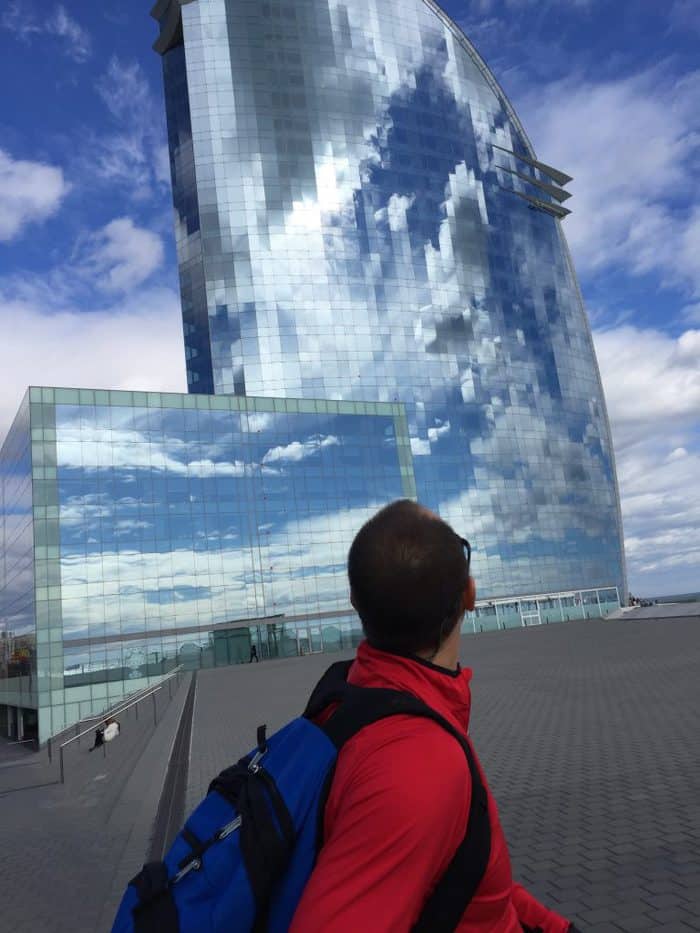 Flo then took us to the Parliament of Catalonia in Ciutadella Park. He hinted of the friction in Spain as Catalonia, one of the wealthiest regions of Spain, is seeking independence from Spain.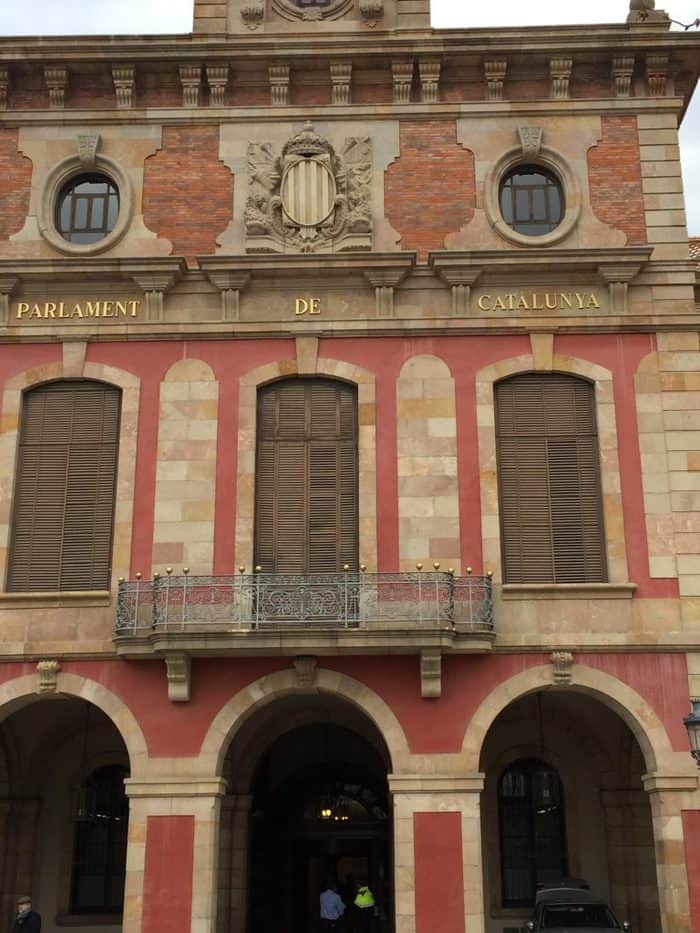 While Madrid still allows bull-fighting, the centuries-old tradition was banned in Barcelona in July of 2010 and supported by animal rights activists.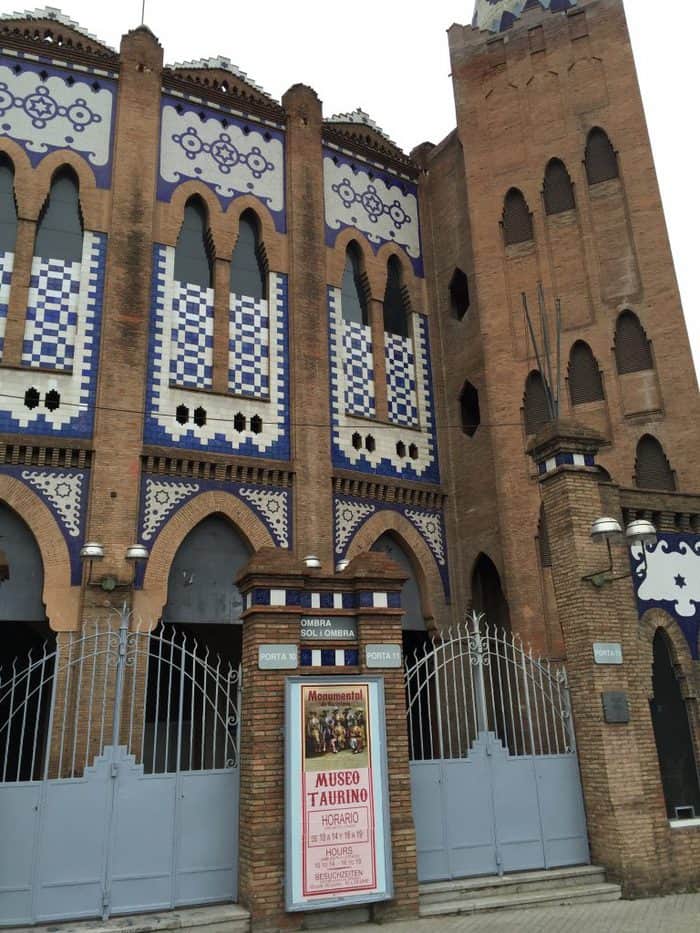 We pedaled past the "Arc de Triumph" which was built as the entrance to the World Exposition in 1888.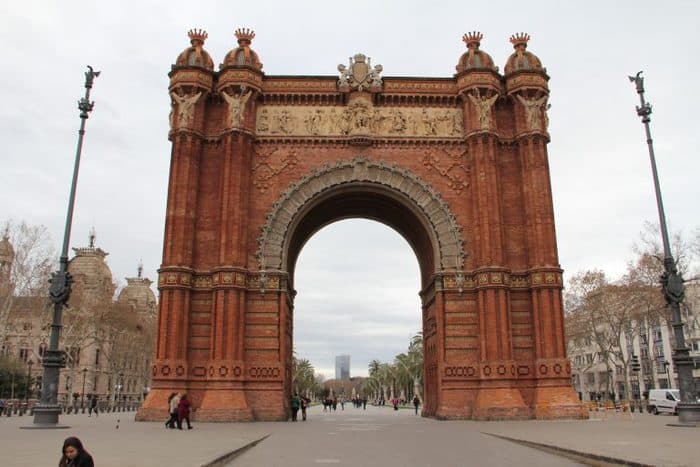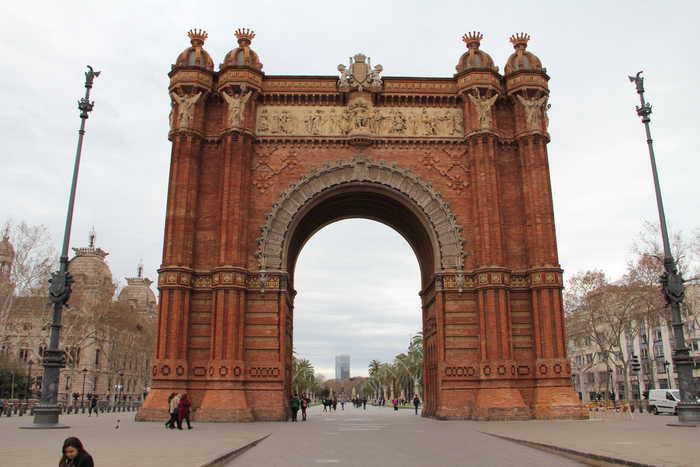 The Sagrada Familia is one of the most famous landmarks in Barcelona. Catalan architect Antoni Gaudi took leadership of the works since 1882 until his untimely death in 1926. Expected completion is set for 2026 and is financed solely from donations and tourism proceeds. Our bike tour took us to the outside of the cathedral, and we would wait to tour the inside until the following day.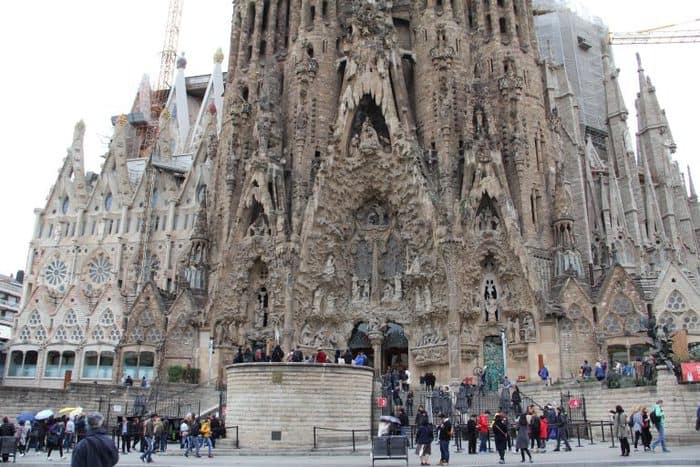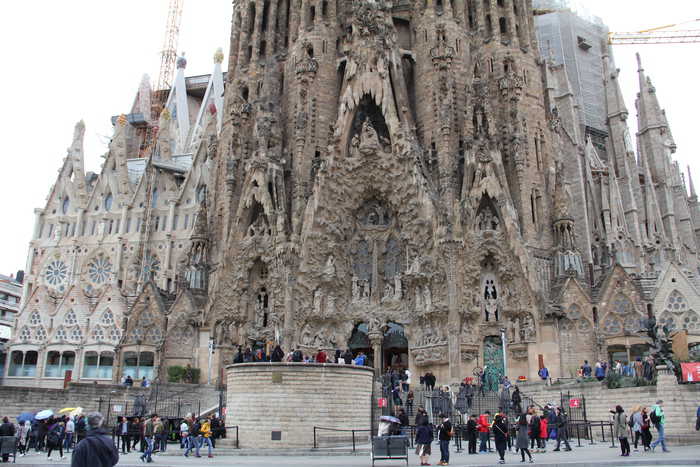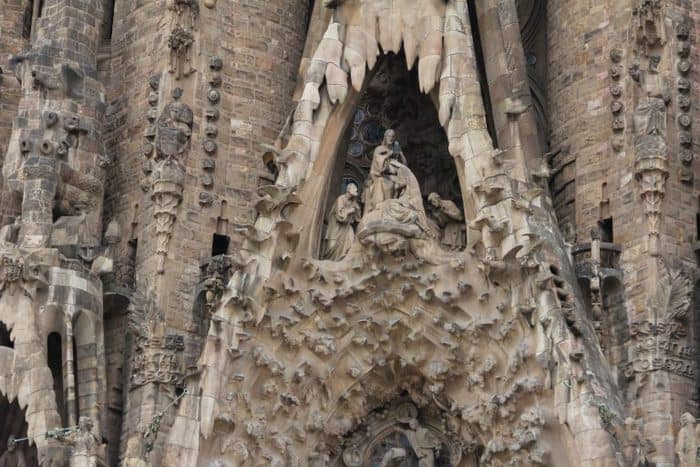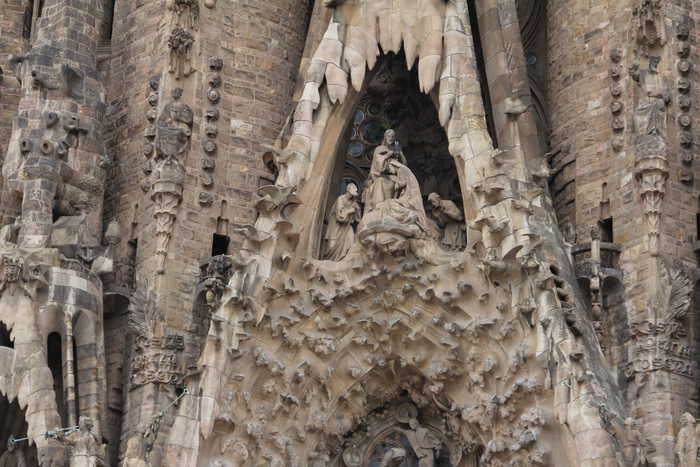 Towards the end of our tour, Flo guided us through the quaint and narrow streets of El Born, a neat little district in Barcelona.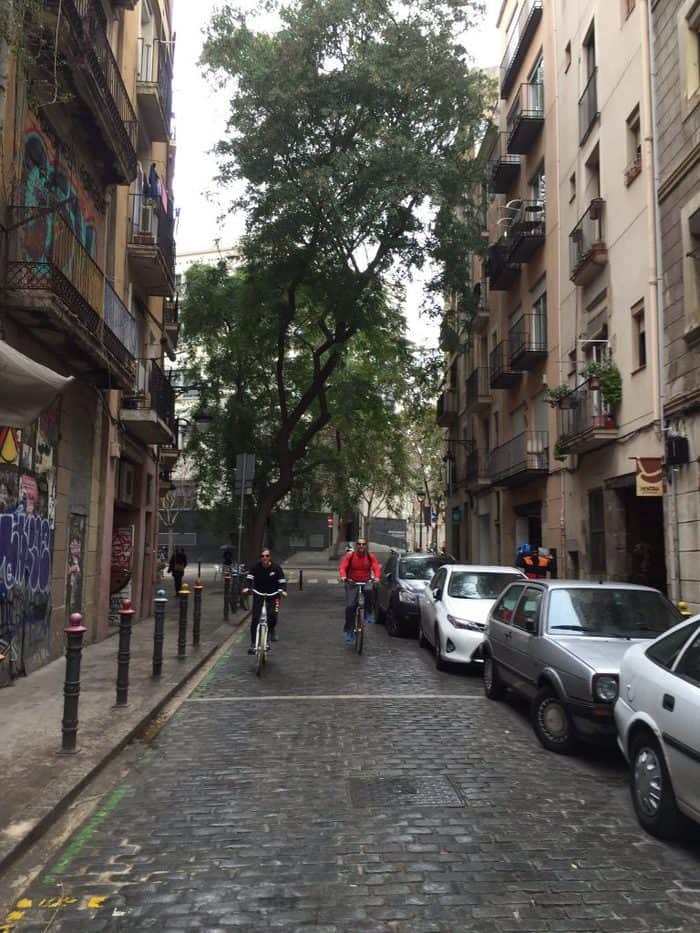 We were pretty parched after our 3.5 hour bike ride and we luckily stumbled upon Caporal, a bar specializing in Sangria. We ordered a pitcher and a few tapas and were in heaven.
After getting refreshed at our hotel, we grabbed a taxi to the W Hotel for drinks on the 26th floor where we enjoyed Mojitos and beautiful views of the harbor.
Our last stop was to Can Majo, a lovely beachside restaurant. Their outside seating was closed due to weather but we heard that it is a great place to eat and people watch during the warmer months. We ordered croquettes and red wine to start, followed by cod and vegetable paella for two, and custard for dessert. Everything was delicious.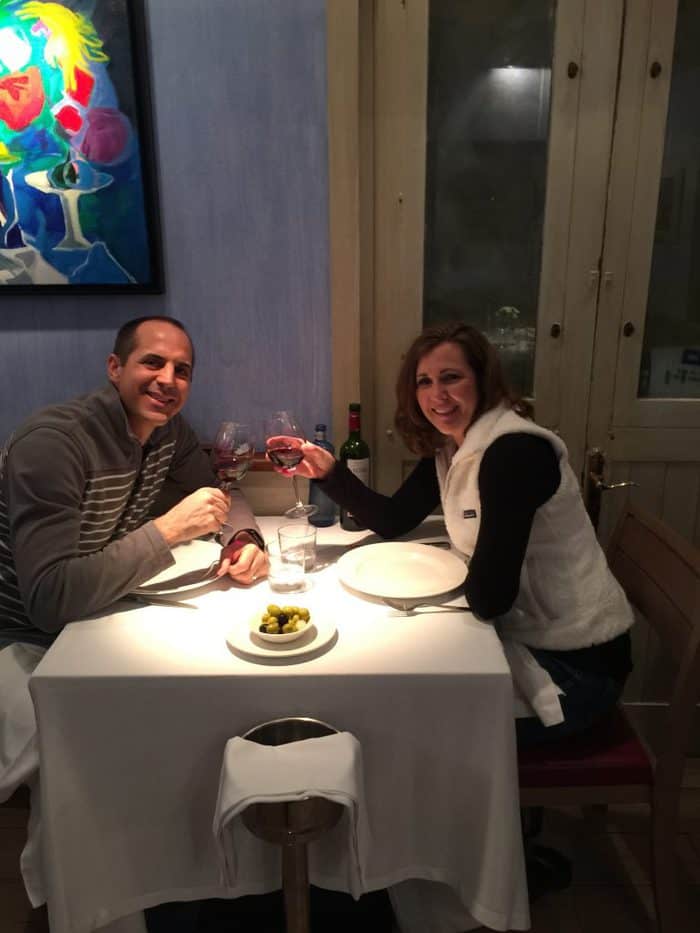 Day Three was very overcast and drizzly, so we took a taxi to visit the inside of La Sagrada Familia. The cathedral was simply stunning. Saudi's intention was to express Christian belief through his architectural design. Each of its 18 towers has a special significance. The middle tower is dedicated to Jesus Christ and the four towers around it represent the Gospels, the books containing the life and teachings of Jesus. There is a tower representing the Virgin Mary, and the remaining 12 towers represent the 12 Apostles, witnesses to His words and deeds.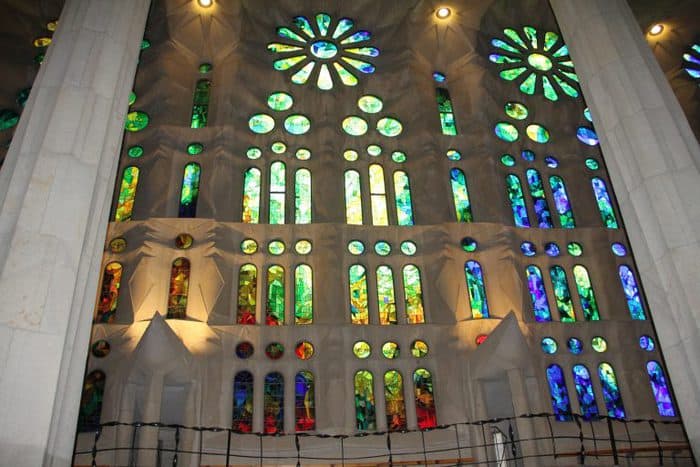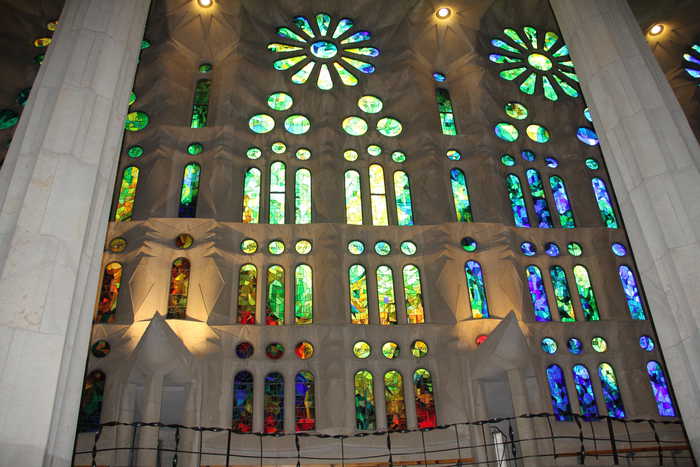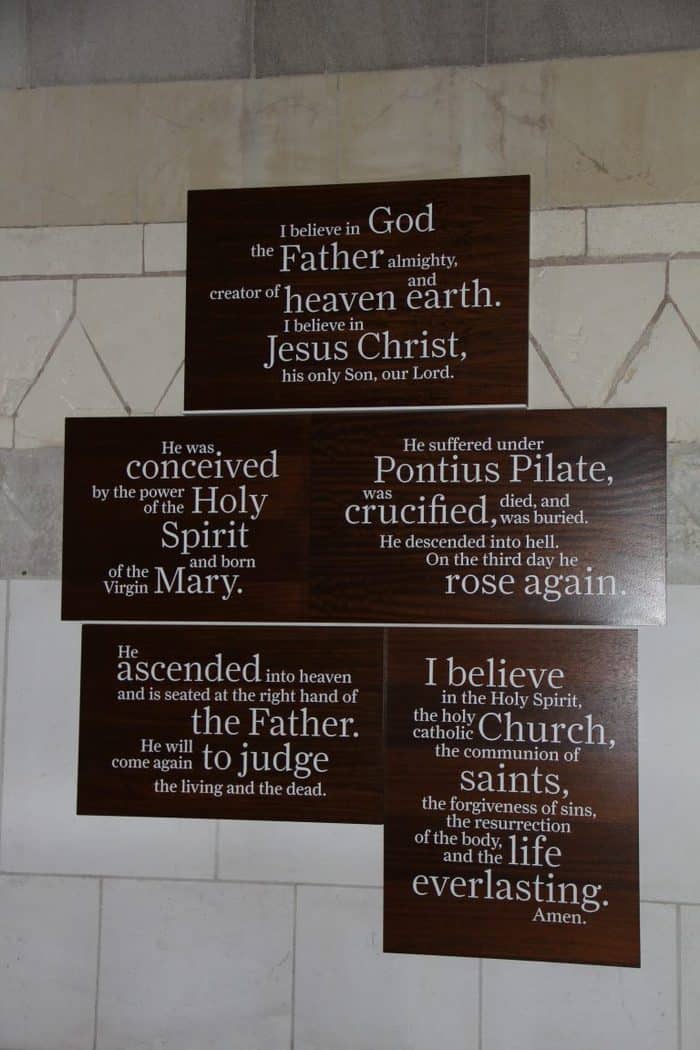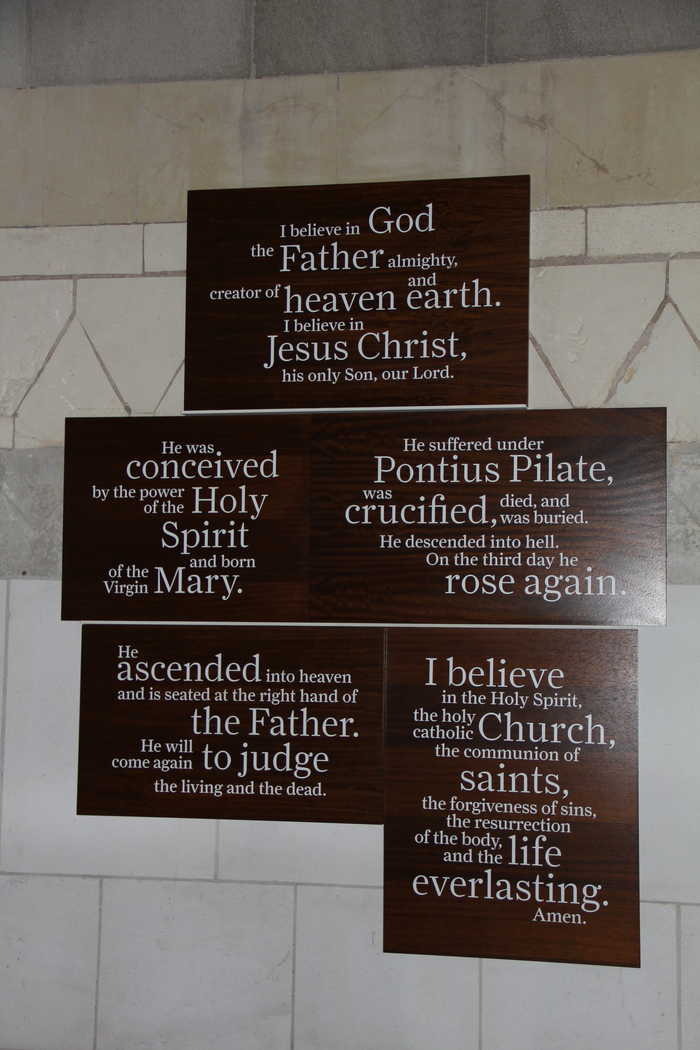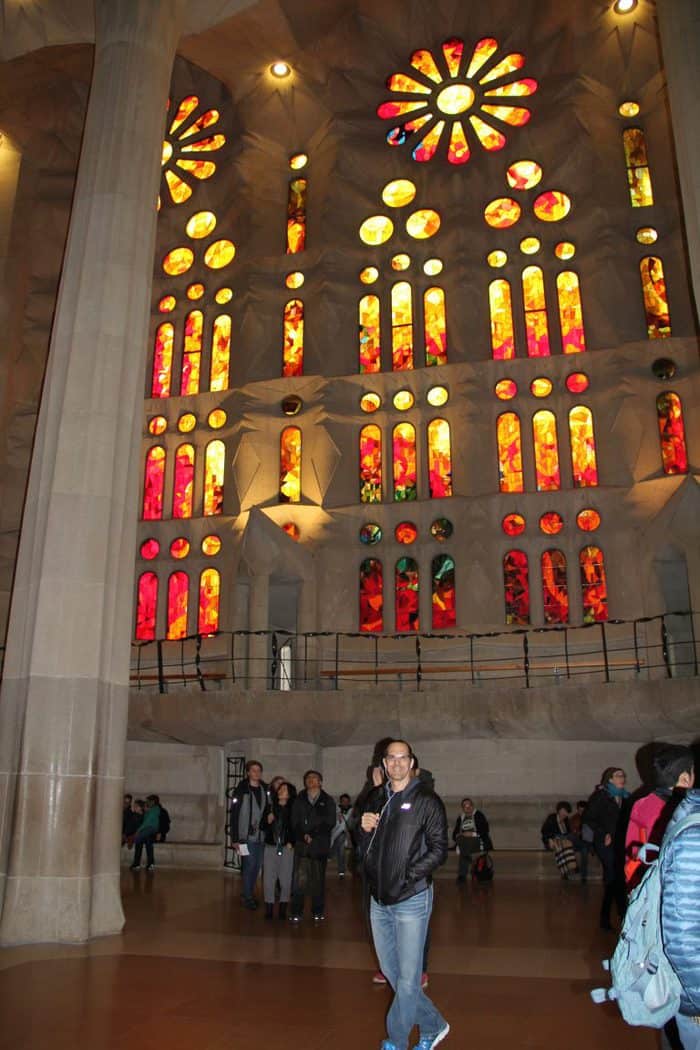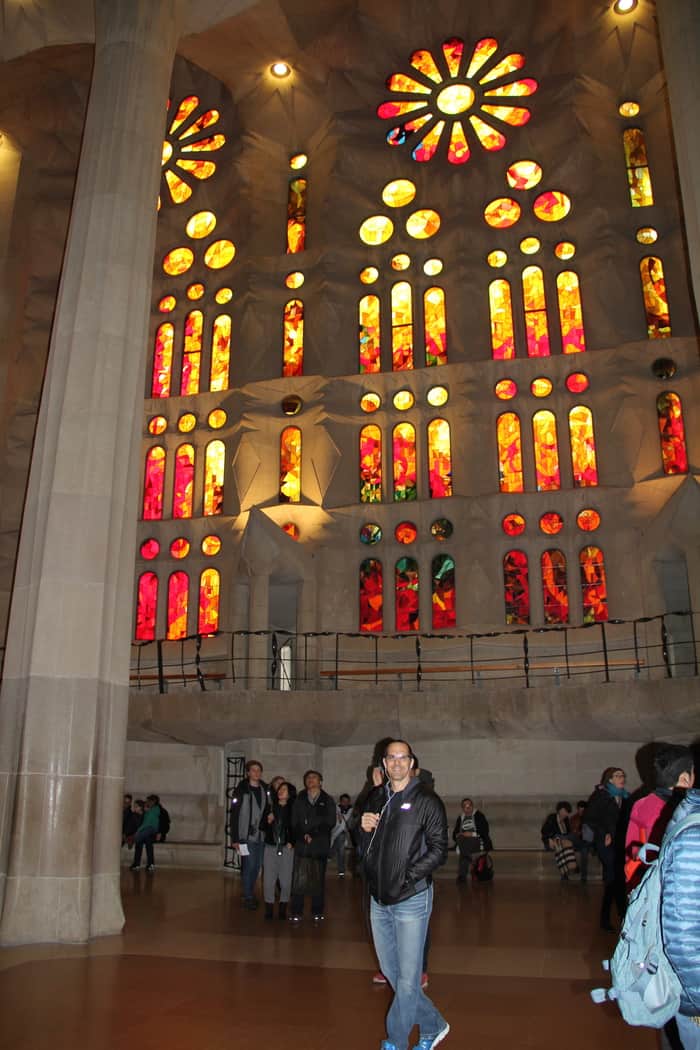 We visited another one of Antonia Gaudi's masterpieces, Park Guell, which is now property of the city. The park is a labyrinth of fountains and gardens but is famed for its ceramic bench, which winds around the entire park.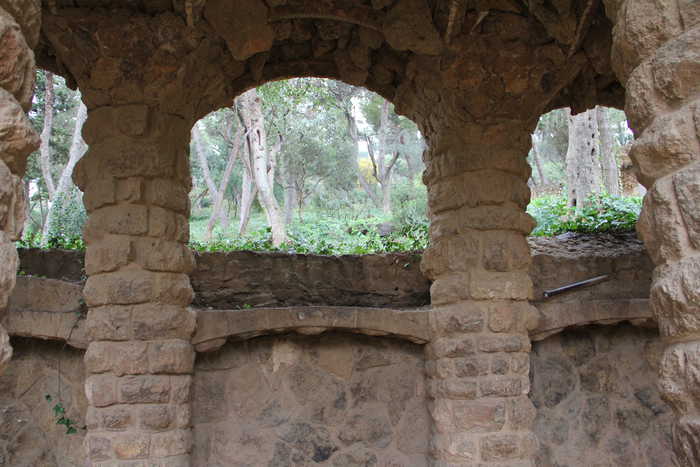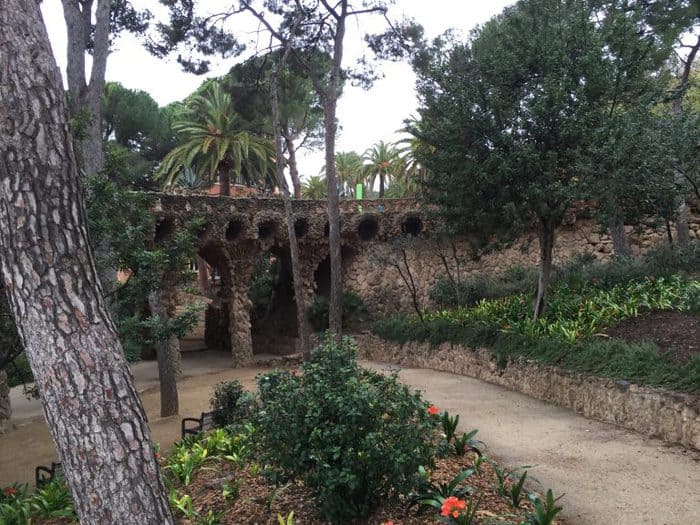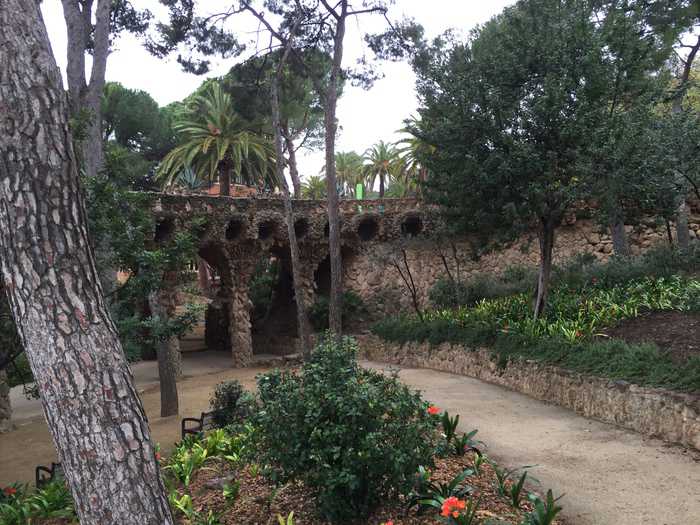 The overcast conditions made it impossible to see the amazing views from the park but we tried anyway. We had fun despite the wet conditions and took to posing for pictures.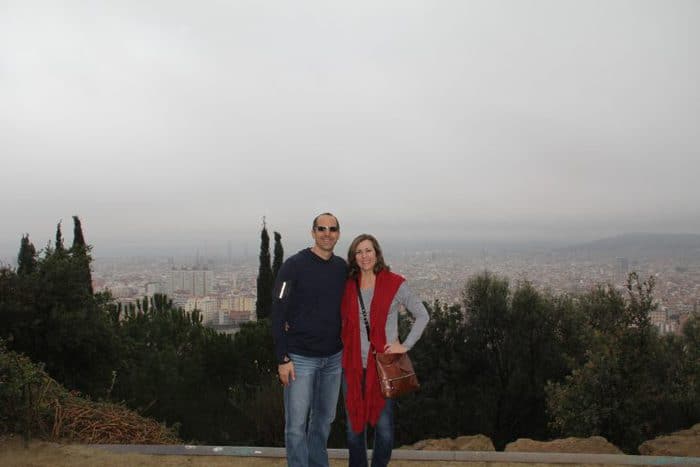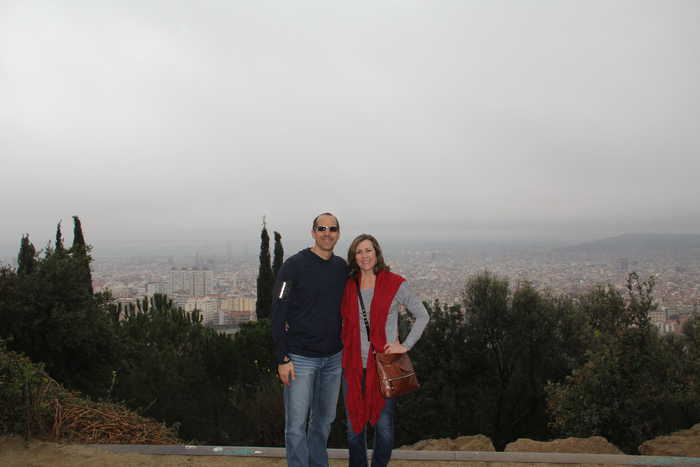 We had the taxi driver drop us off at the market off of Las Ramblas again, and after spotting a little market restaurant with LIVE lobster and crab moving around on the bar top just waiting to be someone's lunch, we decided to have a beer there. They had to actually tie some of the critters' legs down.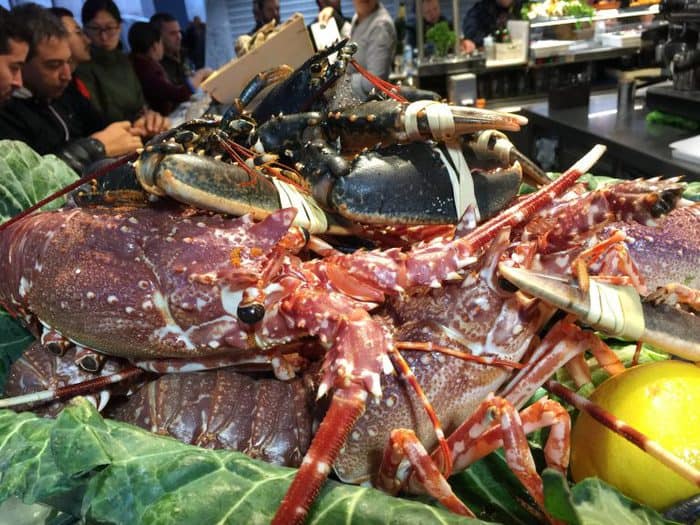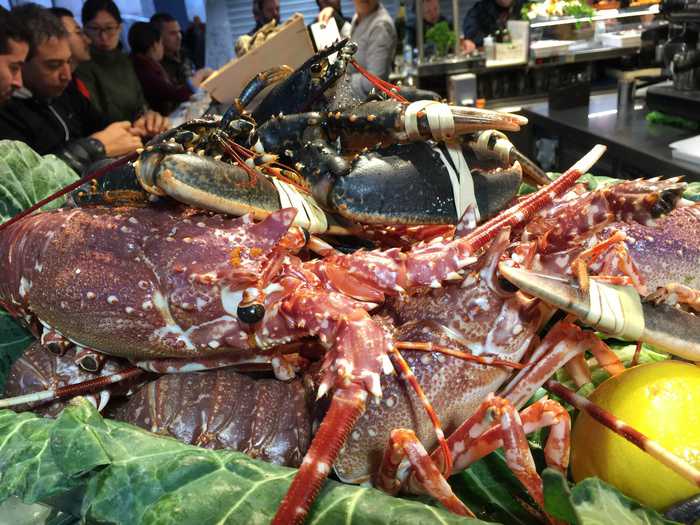 We had dinner at Cera 23, thanks to recommendations from our hotel concierge, and started with their delicious black mojitos.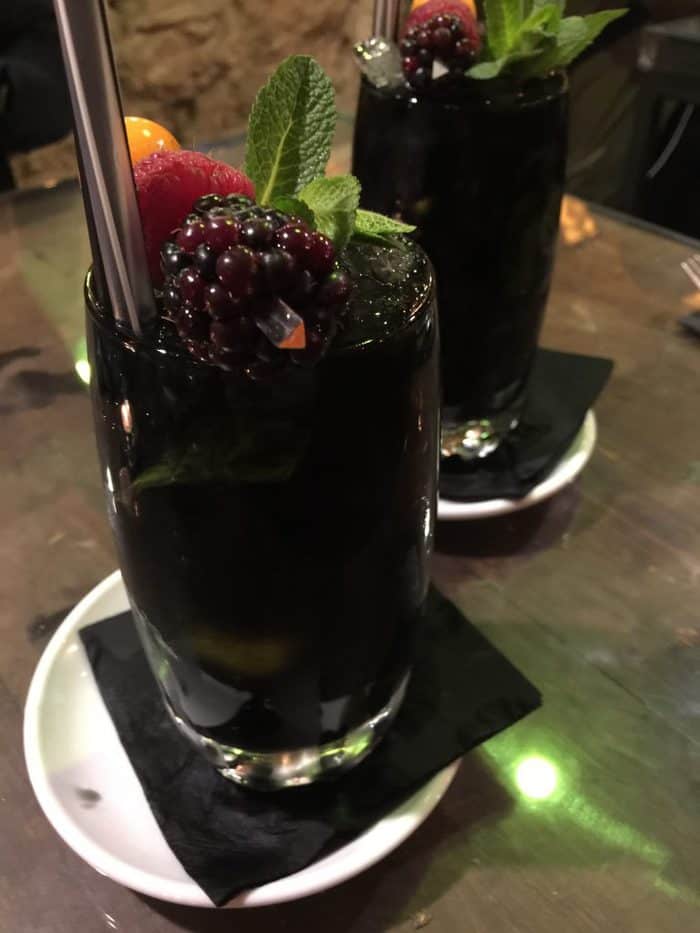 Cera 23 was a bit fancier and so portions were once again, small, so we were forced to have dessert. Darn.
And we practically fought over the last bite of these delicious works of art!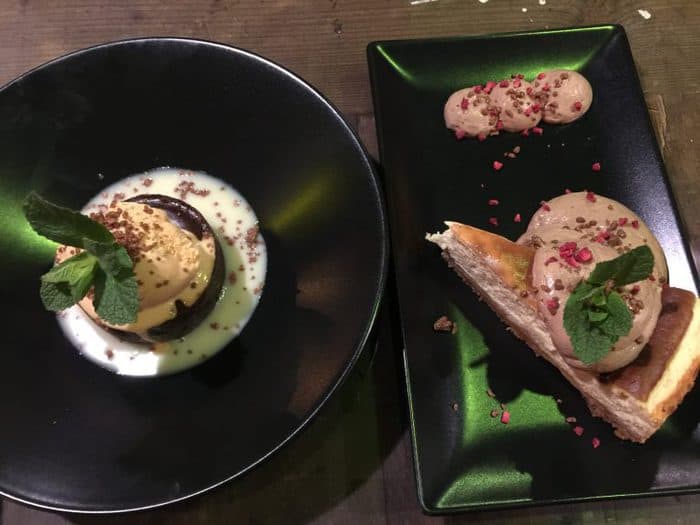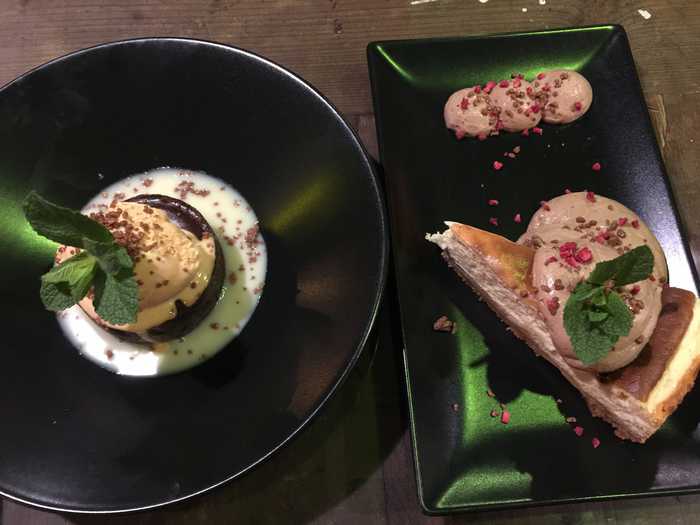 After our stay in Barcelona, we took the Renfe train back to Madrid. The Renfe is a high speed train traveling up to 310 km/h, or 193 mph.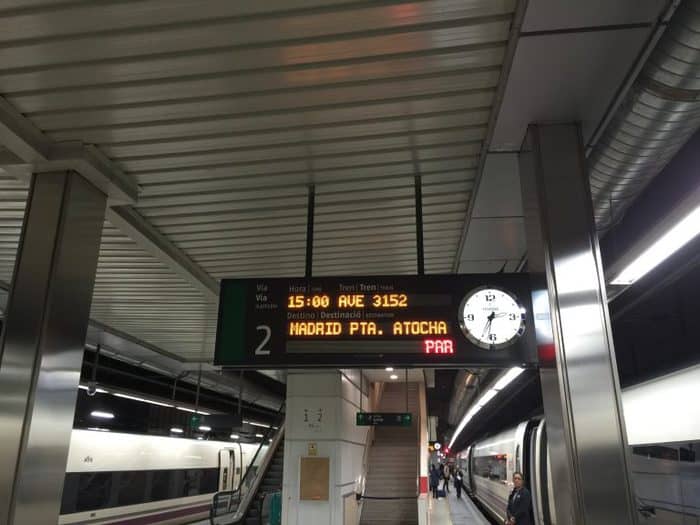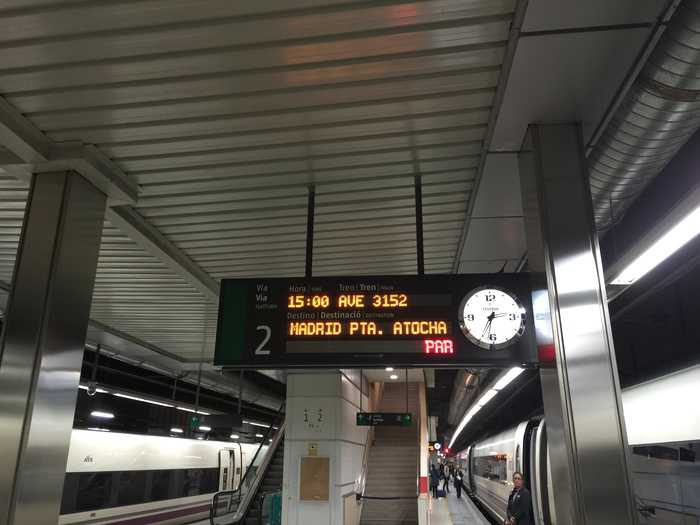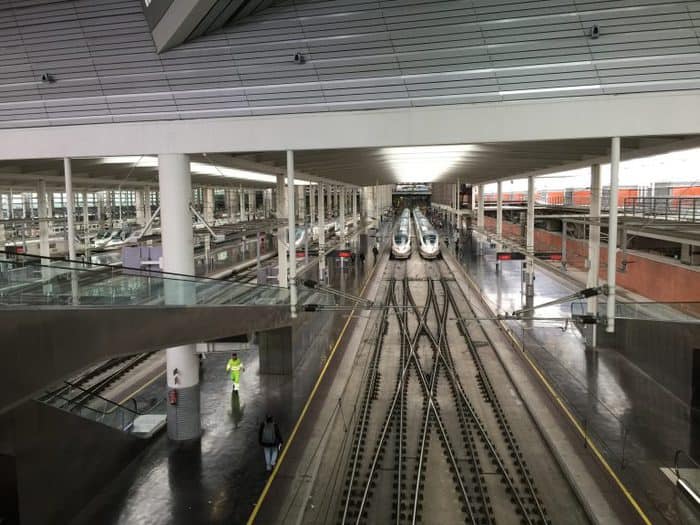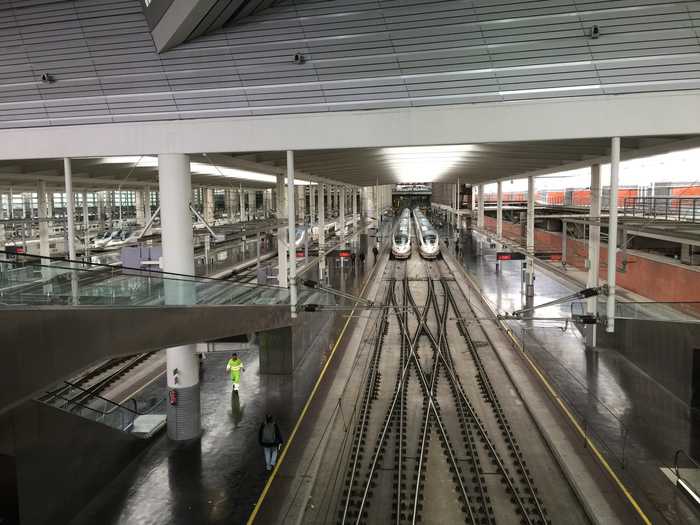 We arrived in Madrid around the dinner hour and decided to head to the heartland of Madrid instead of going back to the hotel. So acting like total nerdy tourists, we drug our luggage across the cobblestone walkways of the Puerta del Sol, straight to the Chocolateria San Gines for ONE MORE serving of chocolate and churros.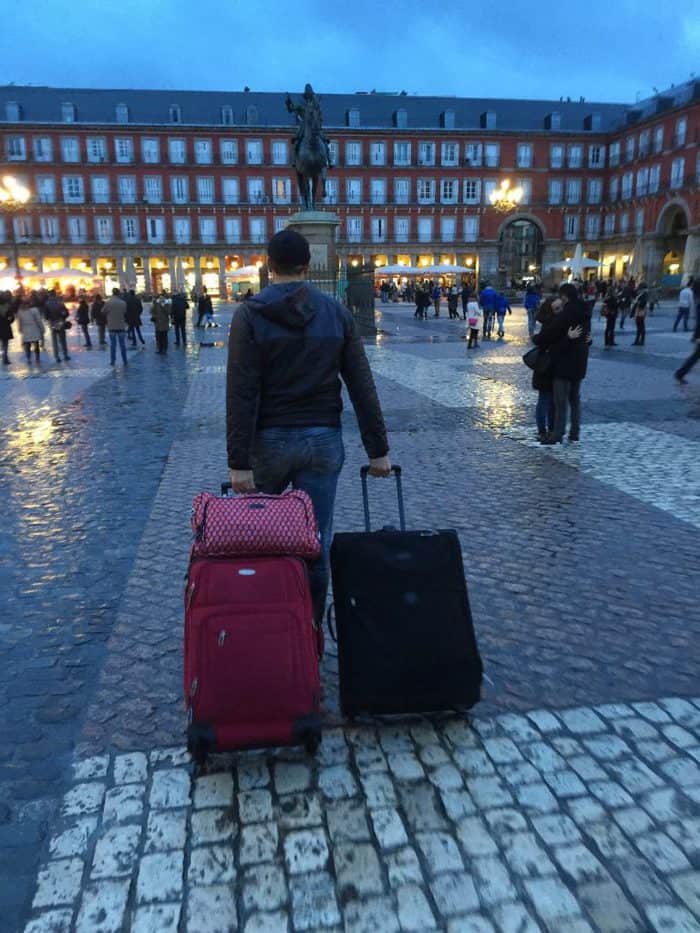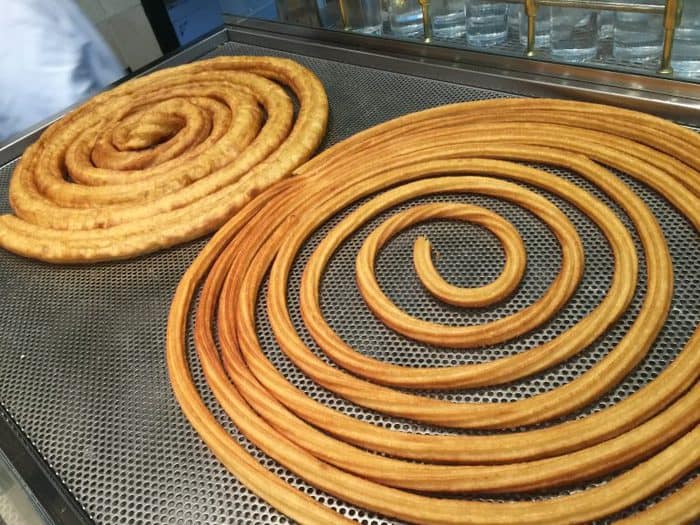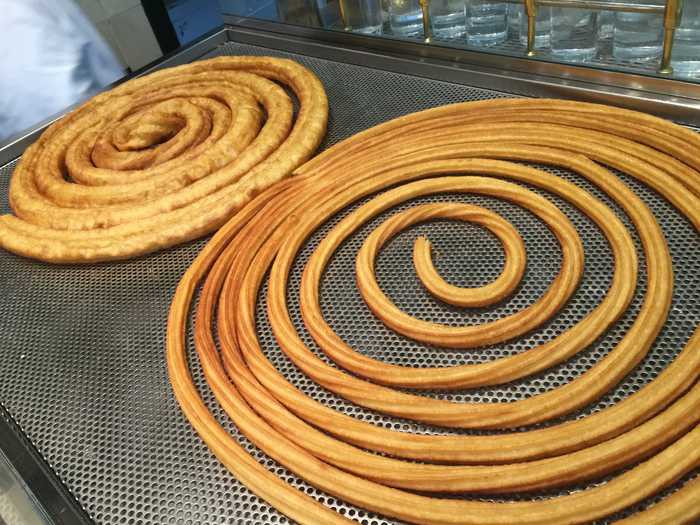 After returning home, I immediately documented our trip in a shutter fly photo book for our coffee table. I love to look at it and reminisce. We had such a great time in Europe and are looking forward to taking the boys eventually.