Happy 50th Birthday, Mike!!
This post may contain affiliate links which won't change your price but will share a commission.
Well, what can I say about a guy (boy) I've known practically all of my life? For those of you don't know, we met in the 3rd grade, when "the new kid" moved to Algona and started school at the only Catholic elementary school in town. Big brown eyes, long curly eyelashes…let's just say he could of passed for a very pretty little girl (thank you Marian!). 🙂
Mike lived in a house a few doors down from my first cousins, the Illg Family. Aunt Joyce practically adopted him, and he fit right in with her three boys (who were older than Mike's two younger brothers). She calls him her fourth son even today. (We love you Joyce!) So it wasn't much of a surprise to soon be playing "Kick the Can" and "Flashlight Tag" with my future husband – at my cousins house – during my awkward years. If only I'd known, I might not have run so hard – to avoid the bright red face and mad sweating that I was known for. But I was a tomboy, and there was nothing better than to try to beat the boys at their own games.
We both had secret crushes (ok, mine was more secret than his) on each other all through school, until I asked him to the Sadie Hawkins Dance in our 9th grade year. Our first official date was after Mike got his license, somewhere around Valentines Day during our sophomore year. It was perfect timing. I had just been elbowed in basketball and was sporting a couple of nice shiners for our first night out. And that was pre-makeup. Our routine was to go to a movie and to Godfather's Pizza, and then back to one of our homes where we might have made-out for a minute or two (maybe less).
Let's skip ahead a bit. 🙂 Here we are married for 27 plus years, two sons, one dog, one house (last I counted), four cars (with a very large car insurance premium), one and a half jobs (counting my blog), tons of memories (AND pictures!) and a whole lot of love. Sure, we've had our share of downs with our ups, but we've survived them one step at a time, one prayer at a time.
Turning 50 is a pretty big milestone, especially for someone who was diagnosed with cancer at the young age of 41. Every year is a gift from God, and we are so privileged to get to celebrate another year of life with each other, and with our family. Our upcoming trip to Hawaii is our big celebration of both of us turning 50, and I'm beyond excited. 🙂
I am so incredibly proud of my man. He is a wonderful husband, father, brother, son, and friend. If you get a moment to wish him a happy 50th, please do.
Happy Birthday Mike!! 🙂 Let's Party!!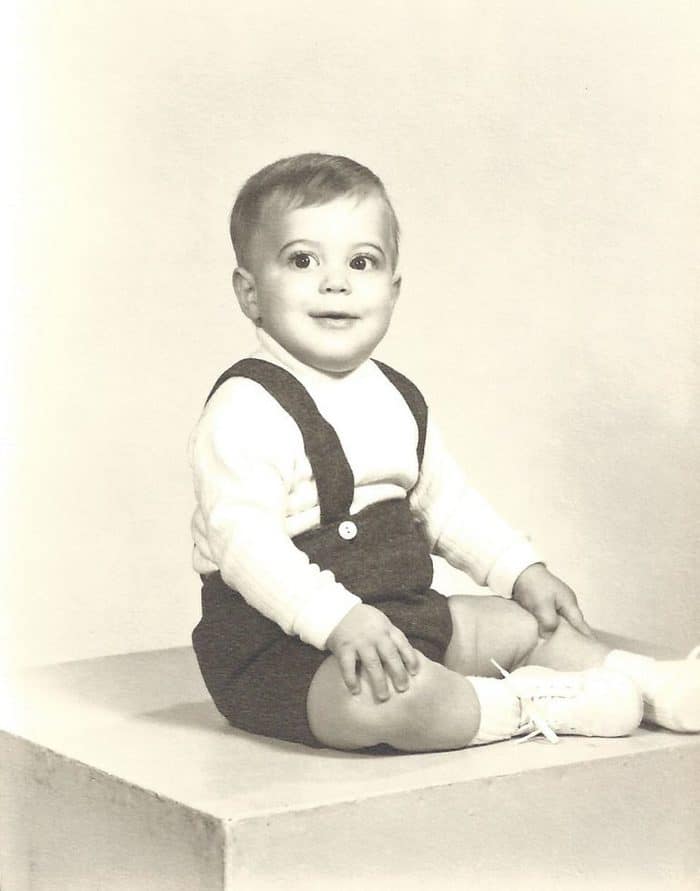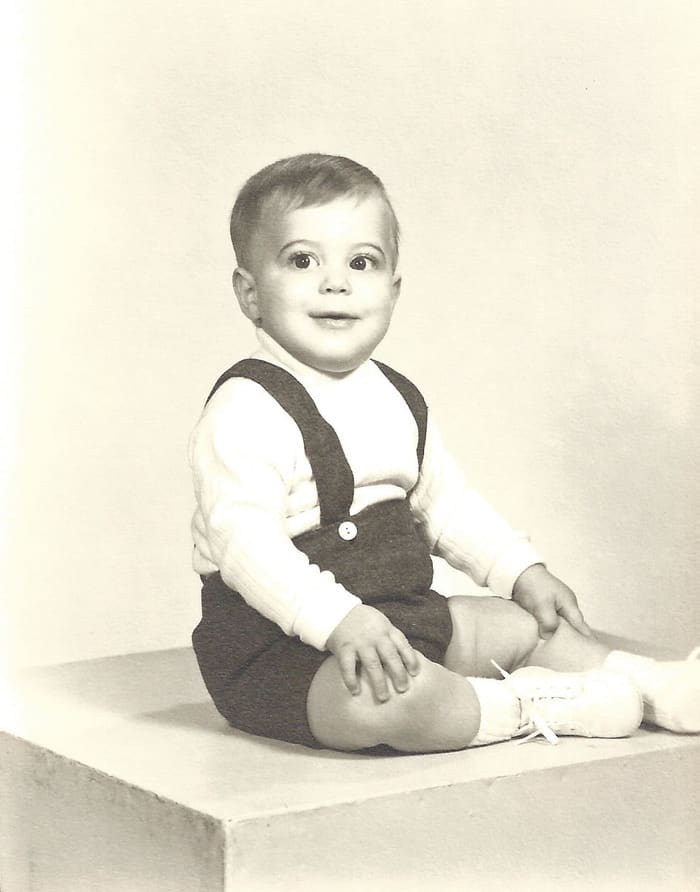 Mike with his parents.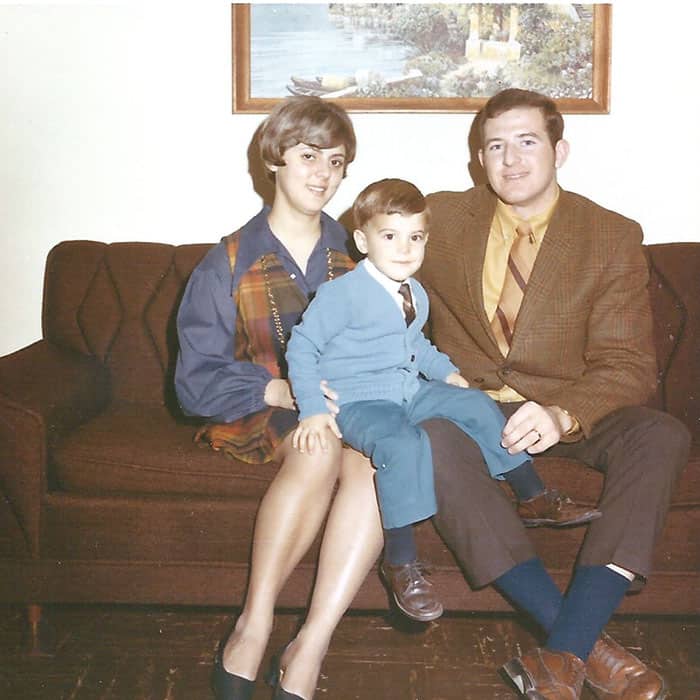 The younger years.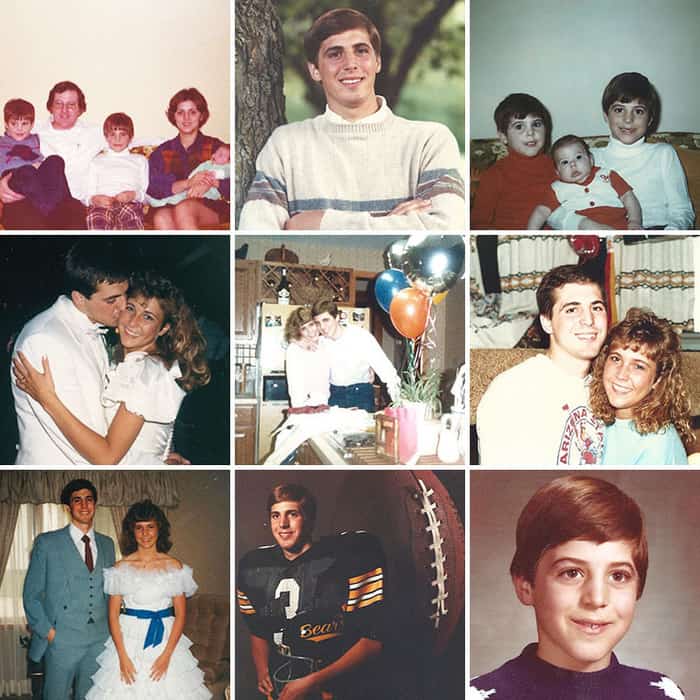 Best Dad Award!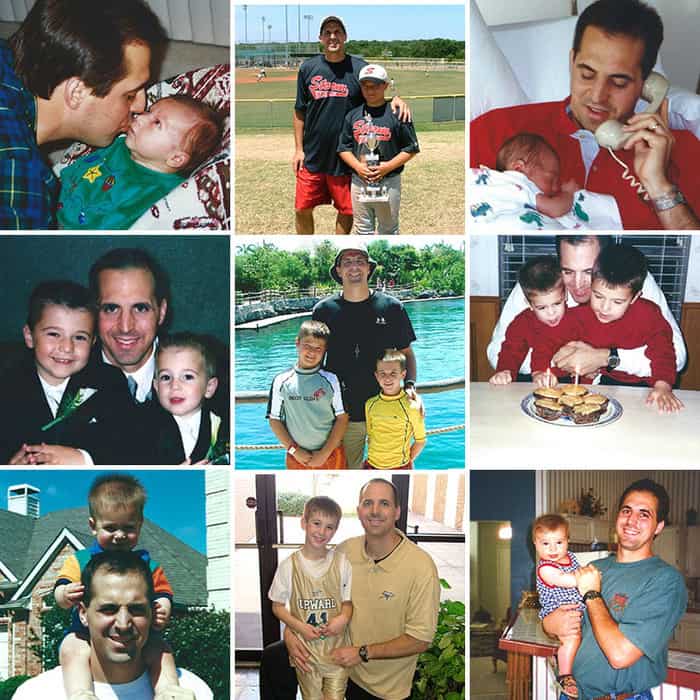 Celebrating our 27th Anniversary last June.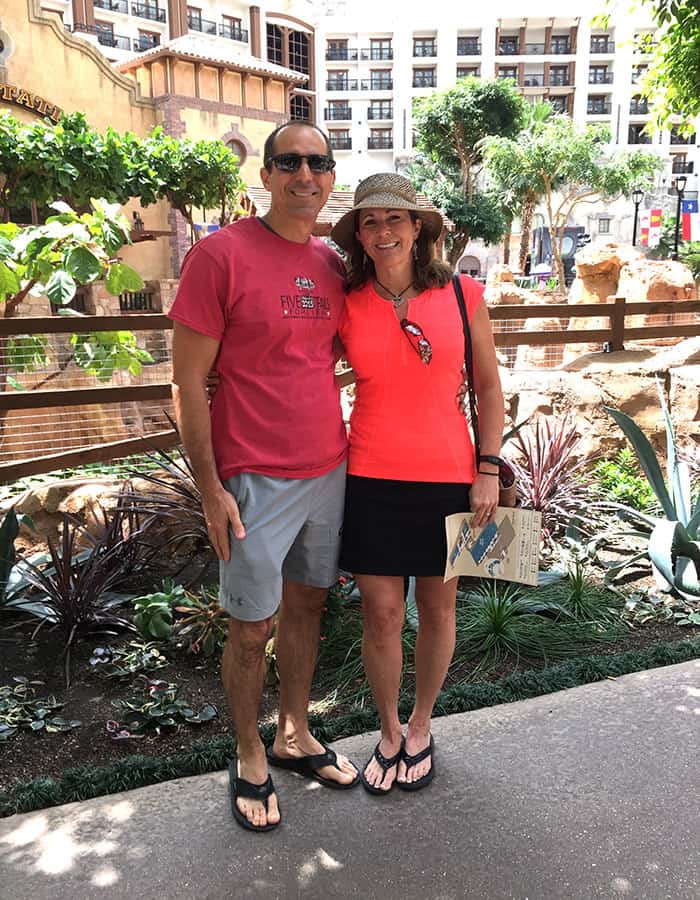 Mike, Mark, and Matt – three stooges brothers! (at Christmas 2016)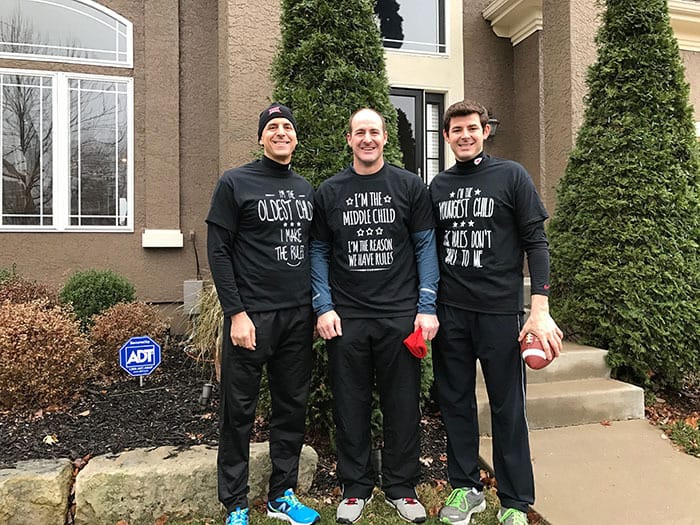 My inspiration for my logo (minus Theo)!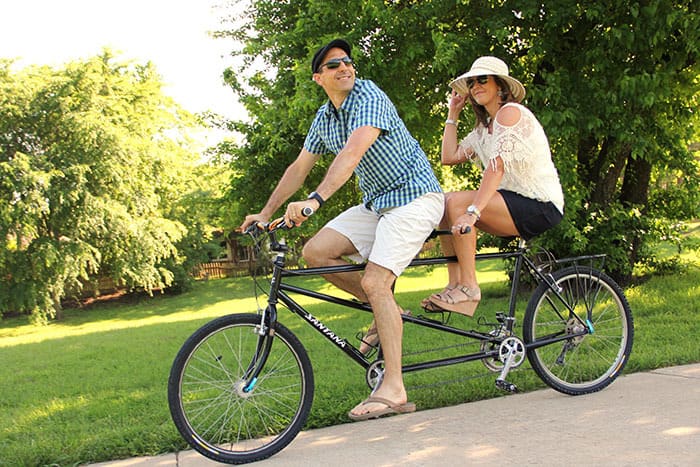 Our family at the Top of the Rock in NYC last July.