This post may contain affiliate links which won't change your price but will share a commission.
As y'all know, I'm OBSESSED with pumpkin!! Like seriously. Obsessed. The following six recipes are some of my top pumpkin treats, and will make you crave pumpkin all year long!
____________________
Baked Pumpkin Donuts with Cinnamon Sugar Topping
I usually stay FAR away from donuts, but not these baked ones! A little healthier than Crispy Creme's and just as delicious, especially hot out of the oven. So good!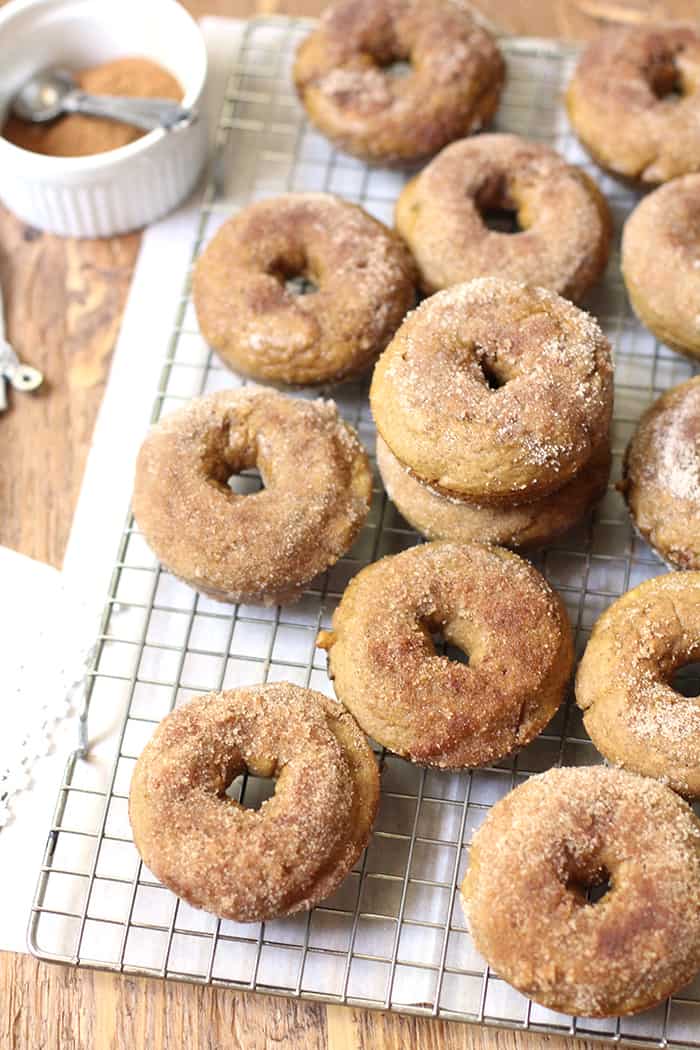 ____________________
I've been making these pumpkin cookies for years now, and have passed the recipe on and on and on! They are best served cold (I store them in the refrigerator) with a hot cup of coffee.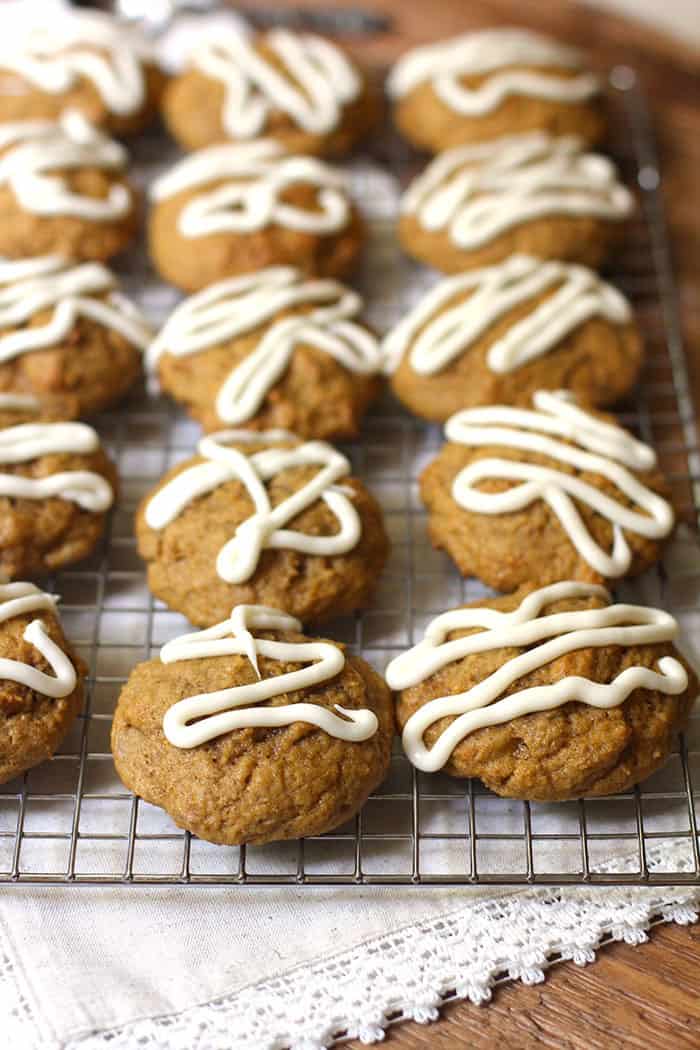 ____________________
Oooey, gooey, pumpkin goodness – that's the best way to describe these cinnamon rolls. The method is similar to my mom's cinnamon rolls and I've included tips for best results!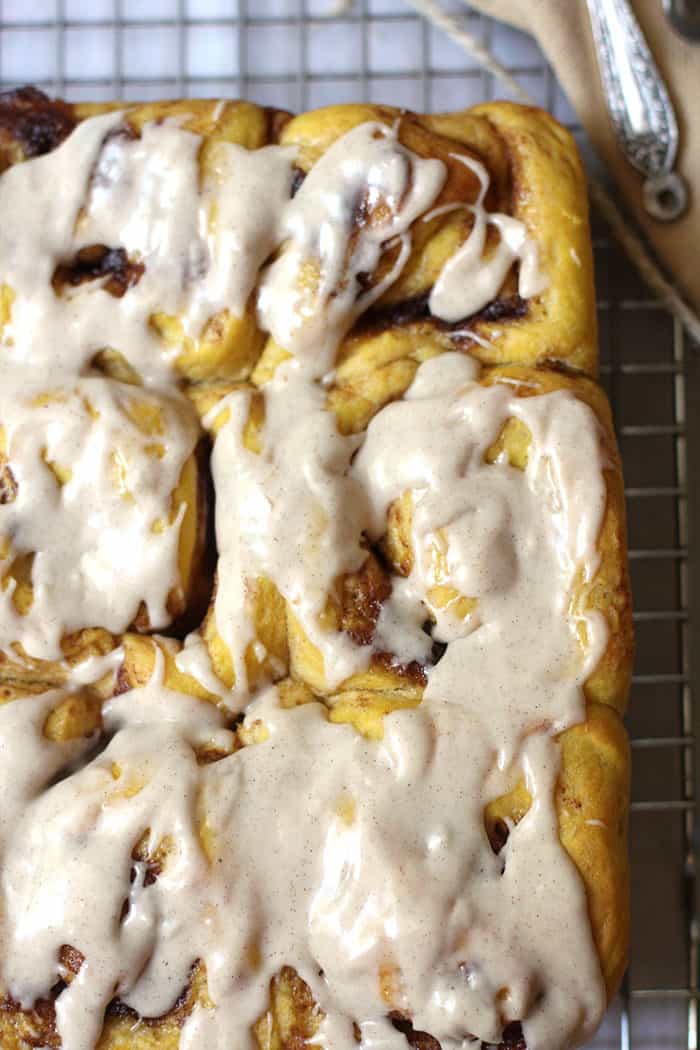 ____________________
Bundt cakes are the best cakes for celebrations, and this one freezes beautifully. The streusel layer of this pumpkin cake will melt in your mouth, and you'll swear it's the best cake you've ever tasted!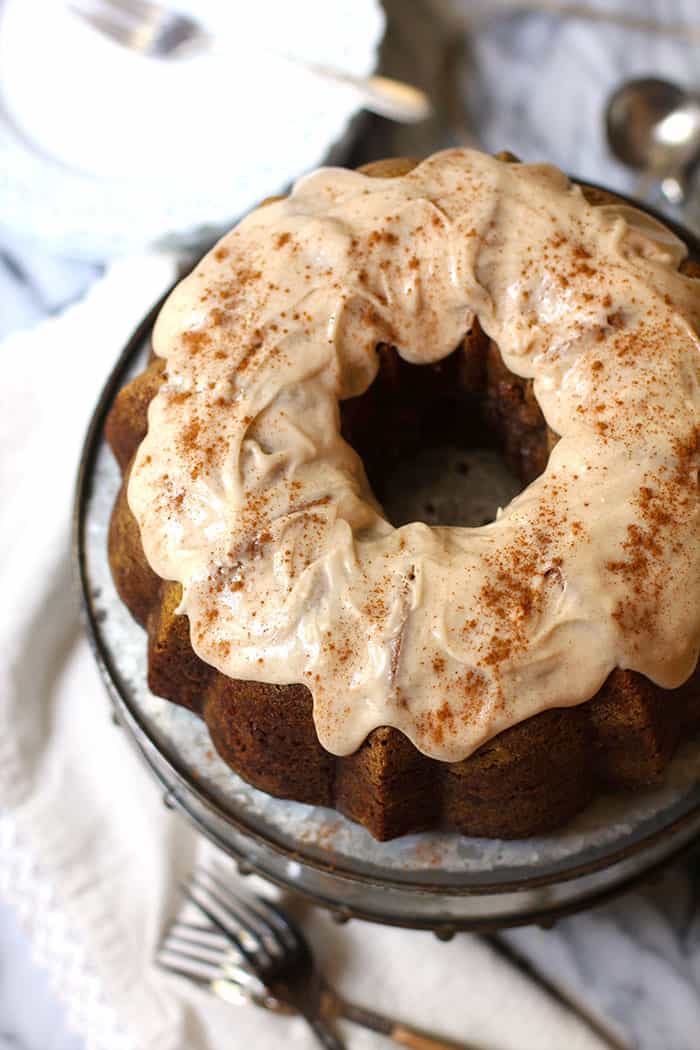 ____________________
When it comes to these pumpkin scones, EIGHT times a charm! I struggled with getting this one to have that crumbly-buttery-scone-texture, but my persistence finally paid off. These freeze great too, so you can serve your Holiday guests a scone with their morning coffee!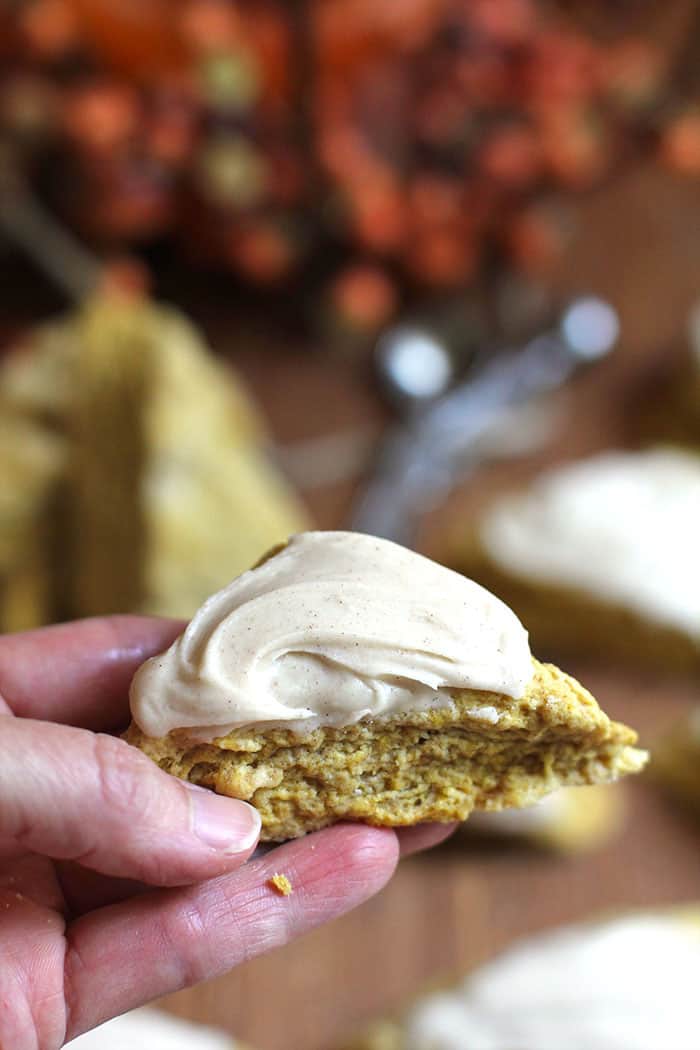 ____________________
That cream cheese layer tho! My Pumpkin Cream Cheese Bread requires stretchy waistbands and a big glass of milk. If you are searching for a thoughtful gift, wrap a loaf up in some pretty paper and GIVE away!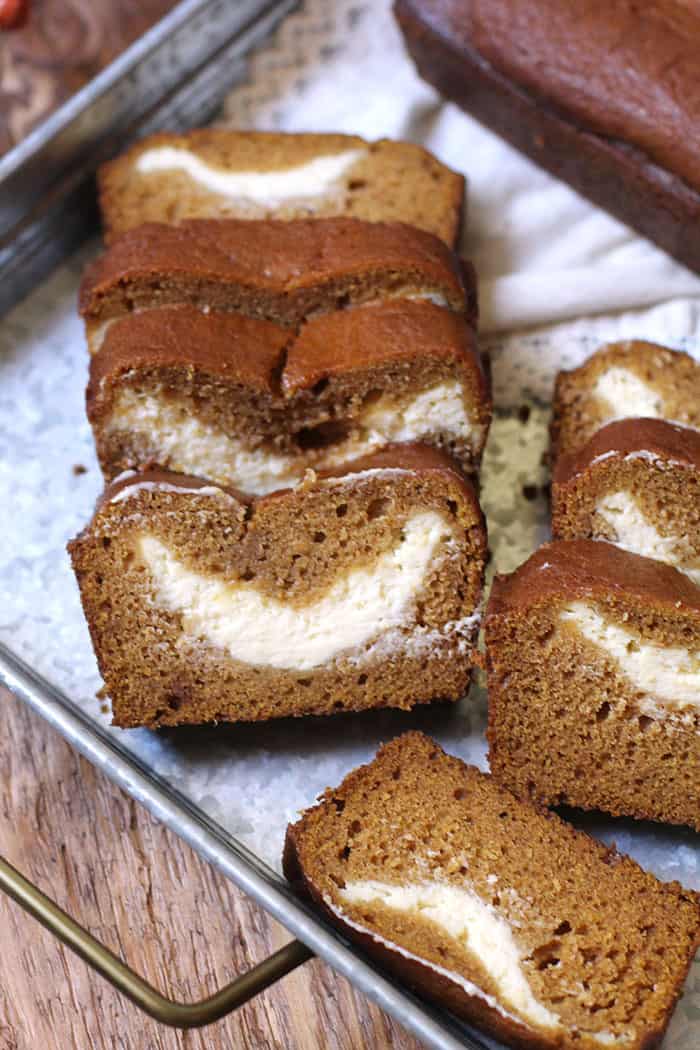 ____________________