Fall is the perfect season for Chunky Cinnamon Applesauce. My simple recipe combines Fuji apples, some fresh lemon juice, a few tablespoons of sugar, and cinnamon. We love this applesauce warm, but it's great cold out of the refrigerator too!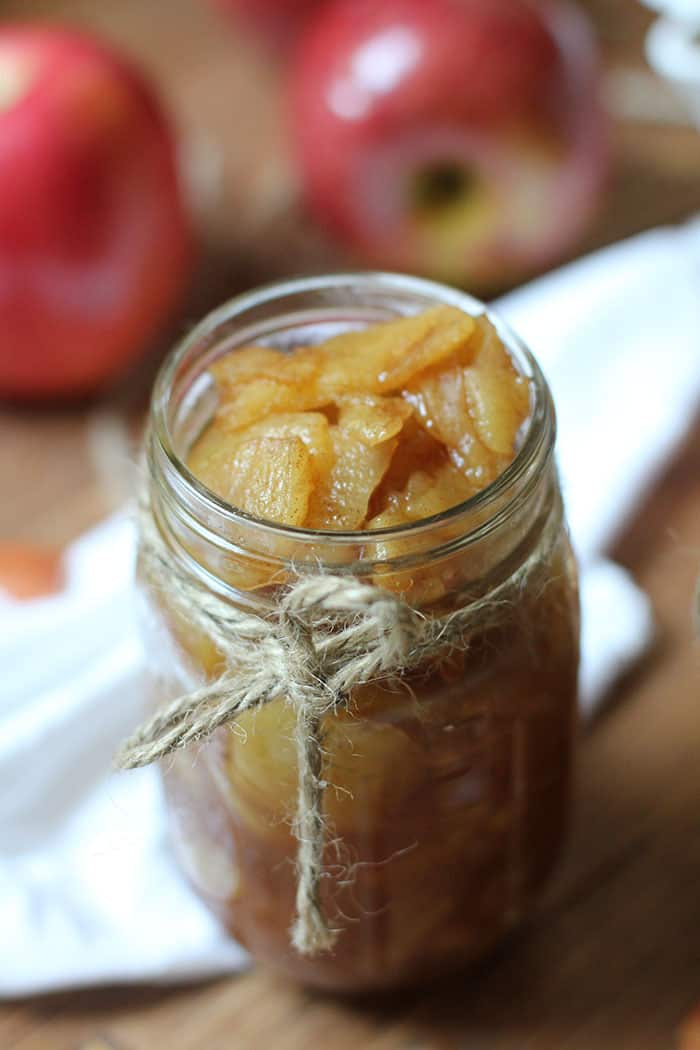 One of the things I miss most about living up north is the apple orchards. As kids, we'd go pick our own apples quite often. I have vivid memories of roaming the apple orchard, picking, and eating at the same time. Mostly eating though. My memories are of me eating 10 or so apples, but since everything is bigger when you're a kid, I might have eaten two or three. 🙂
Mom and Dad had an apple tree that finally started producing after we'd grown up and left the house. But they had several years of good harvests – making applesauce, apple pie, and apple crisp galore.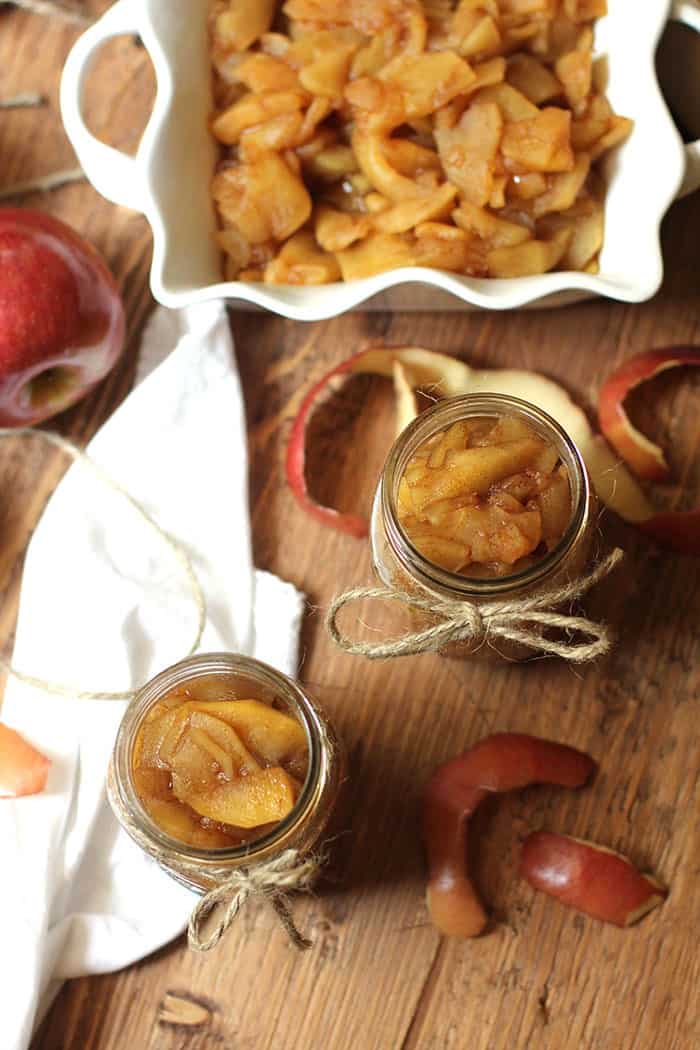 Mike and I started our married life off in the Twin Cities area. Again, I always made at least one big trip to the orchard every fall, usually with friends who talked me into picking too many apples. 🙂 I'd bring my stash home to our tiny apartment, and Mike would roll his eyes. And I'd apologize for picking too many, but it was just so much fun that I couldn't help myself.
So I'd eat apples for days on end, and then finally put on my Norma Jean apron and start to cook with them.
Apple Crisp
Applesauce
Apple Pie.
I've yet to see a apple tree in Texas, but I'm holding out hope that one day I will pick apples again.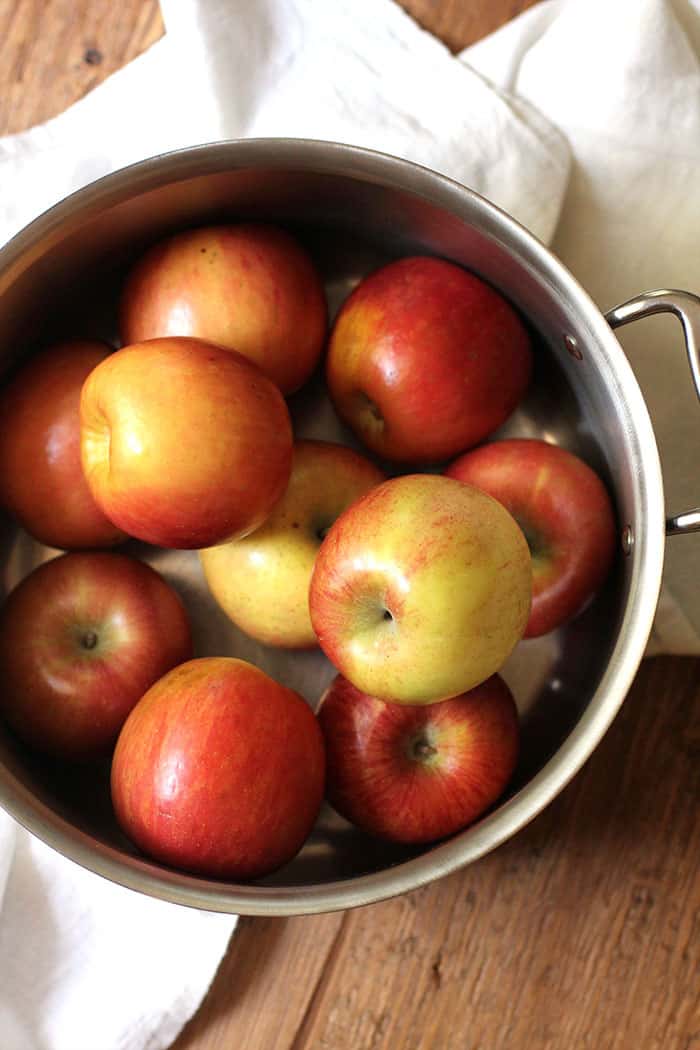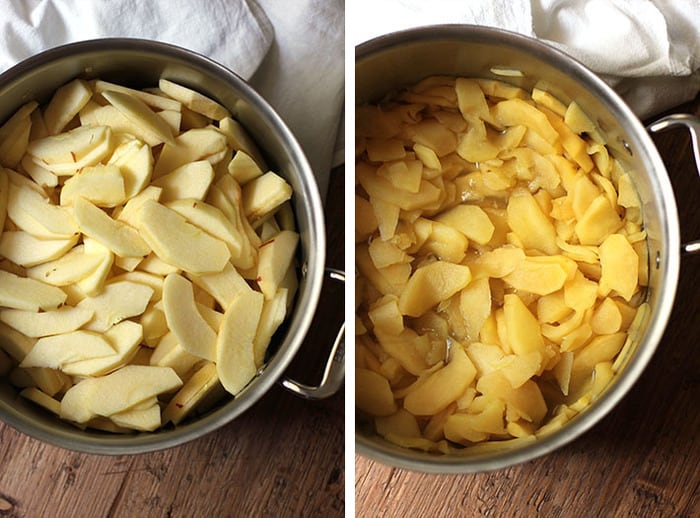 If you have one of those fancy apple peeler/corers, use that. I prefer to use my very dull pari knife to peel them. It's almost impossible to cut off a finger with this "special knife", which is why I use it all the time.
I used ten LARGE Fuji apples for this Chunky Cinnamon Applesauce. Apples cook down a lot, so while it looks like way too much, don't worry. You will end up with only about eight cups of applesauce.
A few tips.
Feel free to use any good baking apple. There are so many to choose from, especially if you live in the land of apple orchards.
There is very little sugar in my recipe. You may want to use at least twice as much, especially if you prefer a sweeter taste.
Resist adding more water to the apples. Once they begin to cook down, there will be much more liquid in the pan.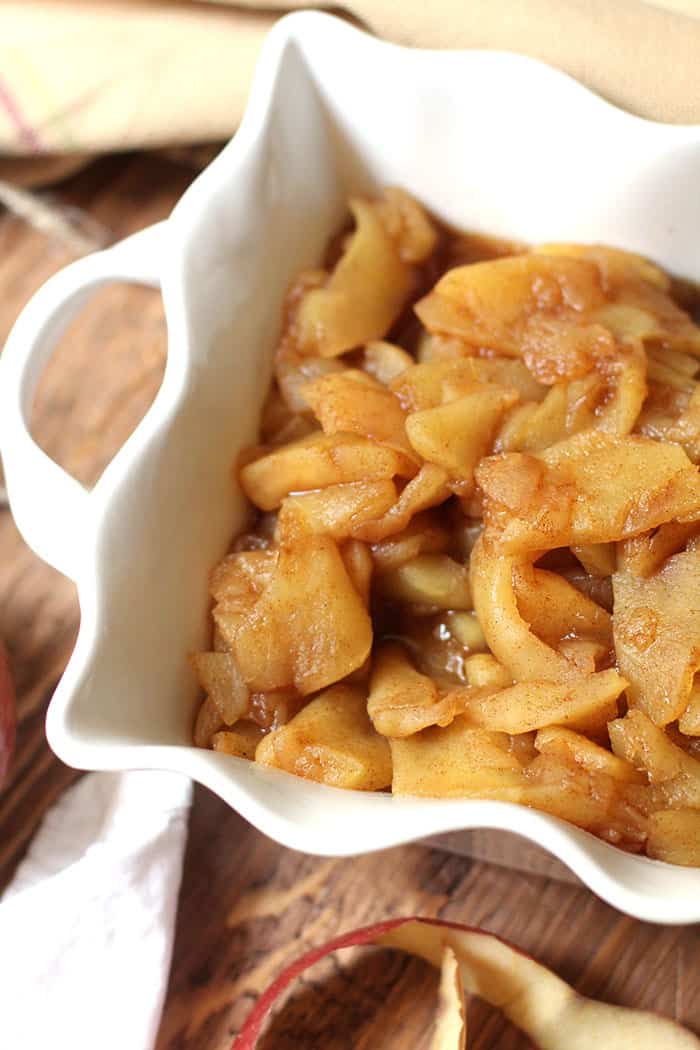 We are just beginning to have fall-like weather here in Texas. Temps down in the 80's for a high, lows in the 60's (oops, that was LAST week, before our current hot streak), and a desire to roll down our car windows early in the day. 🙂 It may not be sweatshirt weather YET (oh hey, I just ordered one on Etsy today!), but we're inching closer and closer.
Yay Fall!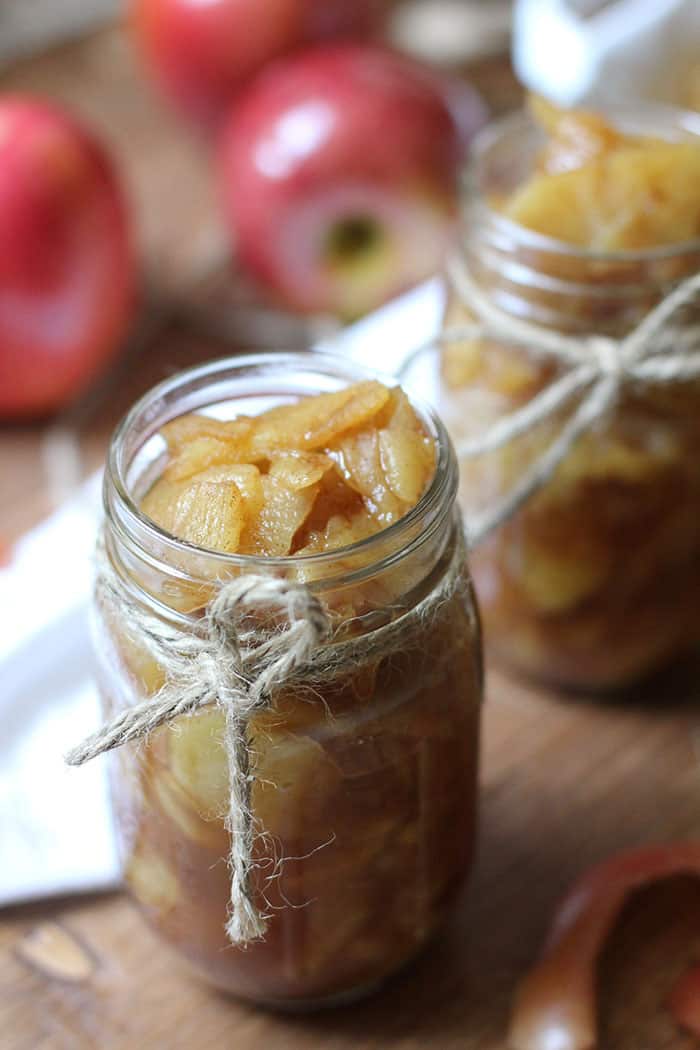 Please let me know if you try this Chunky Cinnamon Applesauce, and how you like it!
You can stay up-to-date with SueBee Homemaker by:
signing up for post updates (top right-hand corner of my blog)
liking my Facebook Page
and following me on Pinterest
I'm also sharing tidbits of my life on Instagram. ????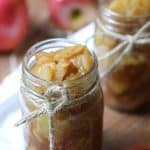 Chunky Cinnamon Applesauce
Ingredients
10

large

apples

- I used Fuji

1

cup

water

1/2

large

lemon

- freshly squeezed

2

Tablespoons

brown sugar

2

Tablespoons

white sugar

1

Tablespoon

cinnamon
Instructions
Peel, core, and slice apples in 1/4 inch slices.

Place apple slices, freshly squeezed lemon juice, and water in large stock pan. Heat to boiling, and reduce heat to medium. Simmer until apples are soft, approximately 35 - 40 minutes.

Remove from heat, and add sugars and cinnamon. Stir well.
Recipe Notes
This applesauce stores well in the refrigerator for up to five days.

SHARE THIS POST TO YOUR FRIENDS: