Quasi-Family Vacation in New York City
This post may contain affiliate links which won't change your price but will share a commission.
Part three (after Bar Harbor and Portland) of our Anniversary Trip took place in New York City. While we planned our trip back in January of this year, we decided to turn the NYC portion into a (quasi) family vacation. Our boys, Josh and Zach, along with Josh's fiancé, Tiffany, and Zach's girlfriend, Kirsten, met us in NYC on the day we arrived, and stayed one extra night past the three nights that we were there.
After our train-ride from Boston South Station to Union Station in NYC, we hit the packed streets with our luggage. We stayed at the Casablanca Hotel in Midtown Manhattan, and the location was perfect for our planned Broadway adventures.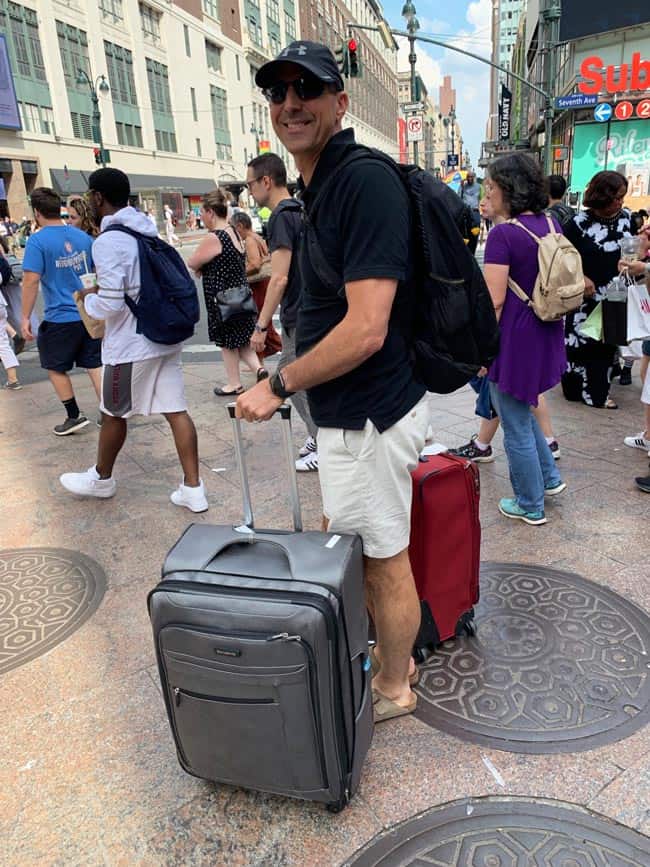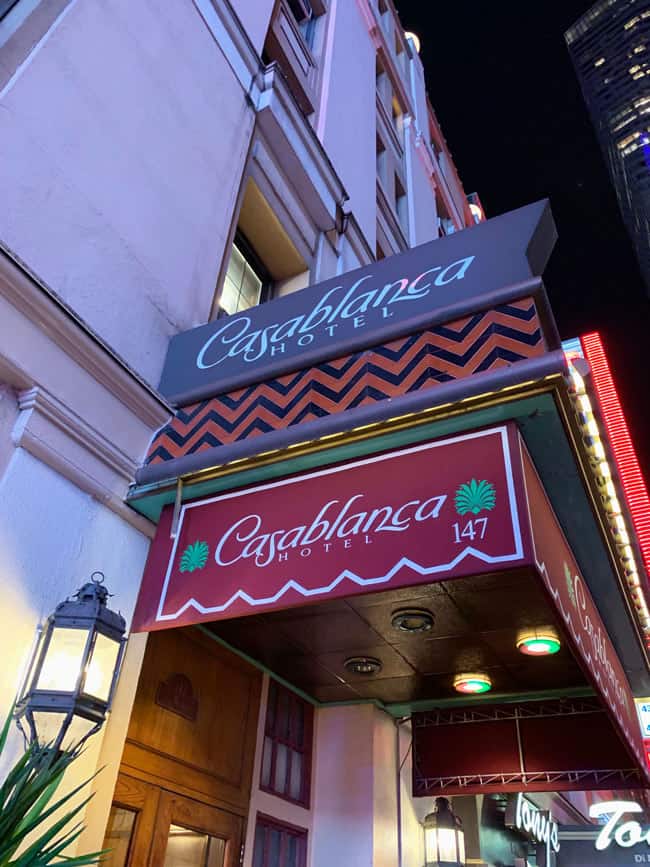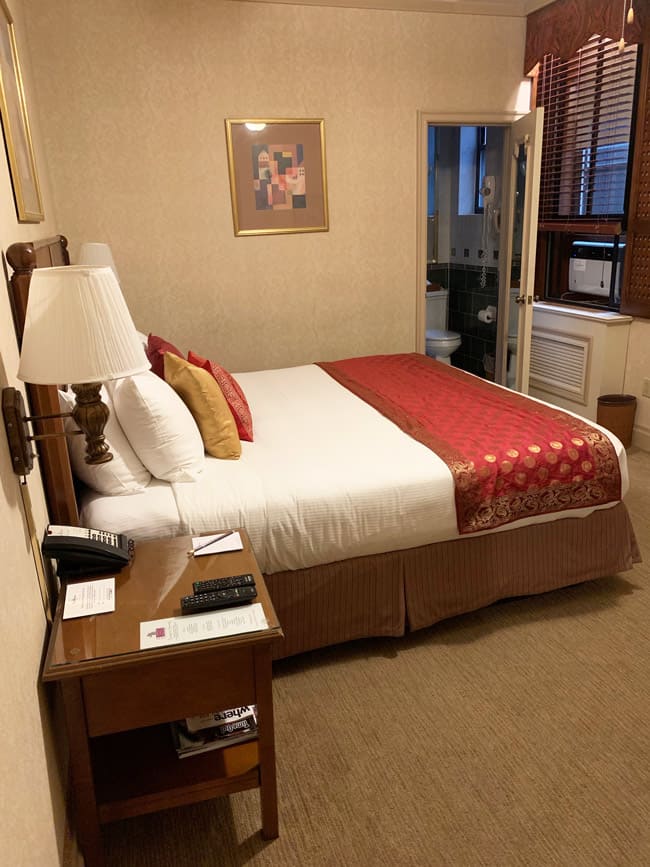 The kids showed up at our hotel that day for an impromptu Italian dinner that we grabbed next door to our hotel. Josh and Tiffany joined us for our first show, The Phantom of the Opera, and Zach and Kirsten headed out to see another show, Be More Chill. We loved it, and were pretty glad that we got a preview of the show earlier in the day.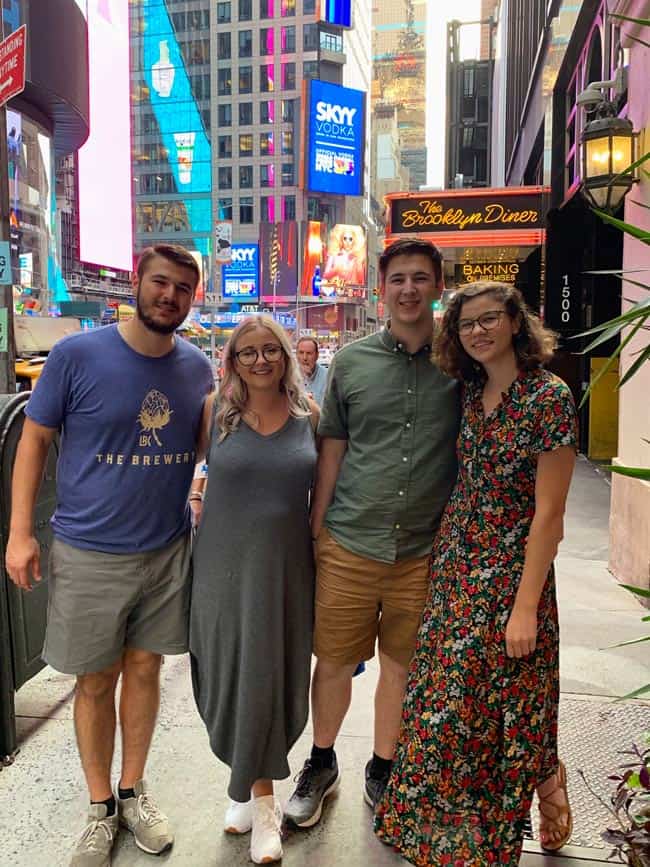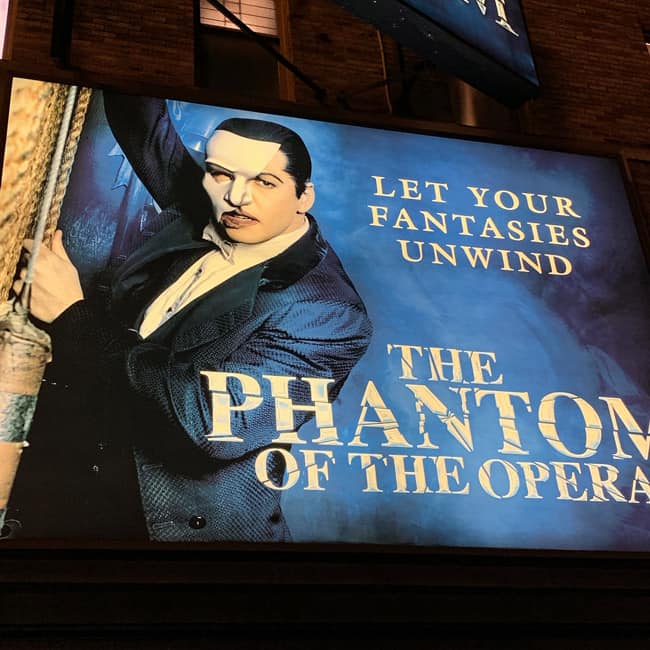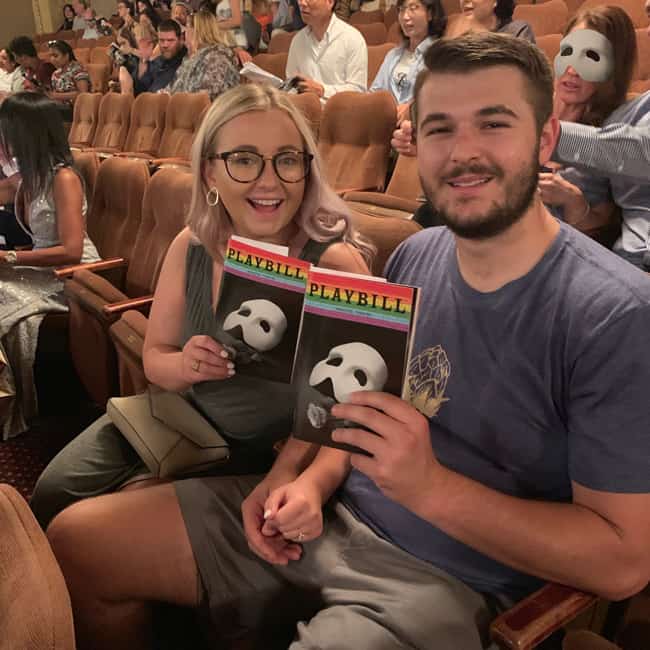 The following day started out with our only subway trek – to meet Josh and Tiff at the Brooklyn Bridge. They walked across it while we grabbed some Citi Bikes and pedaled our way through the crowds. The views were amazing, and we had a quick lunch in Brooklyn before heading back across the bridge. We decided to pedal our way back up through the traffic in Manhattan (see map below) to our hotel in Midtown. It was an interesting ride along the streets of NYC, especially since the PRIDE Parade was in full motion. Lucky for us, the police force was out directing traffic in many areas along the route, giving precedence to pedestrians and bike riders.
We made it back in time to get cleaned up (we stunk!) for our 2nd Broadway show, The Lion King. Once again, we were very impressed, and I'd see it again in a heartbeat! After the show, we met the kids at a pizza joint in the area, and got caught up on all of their activities that day.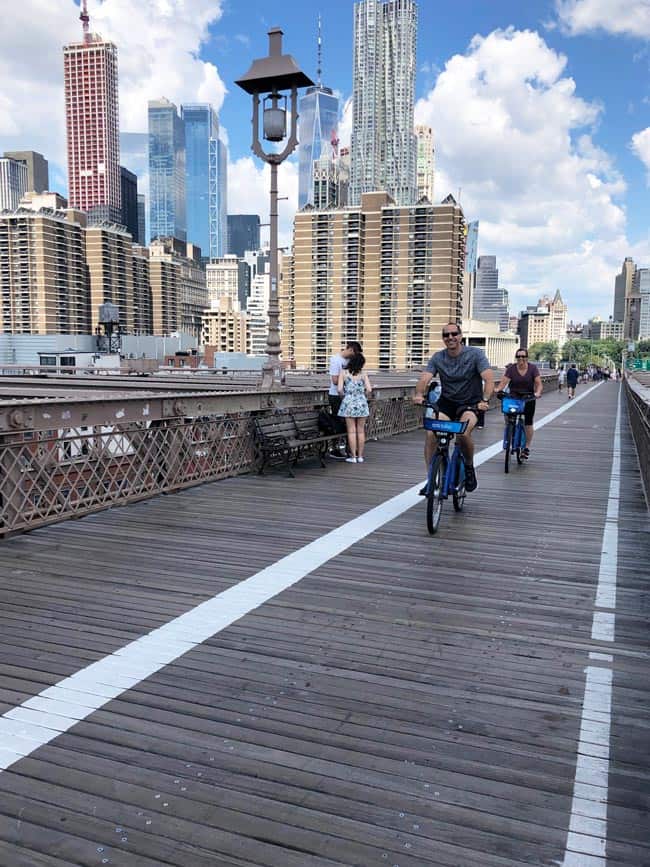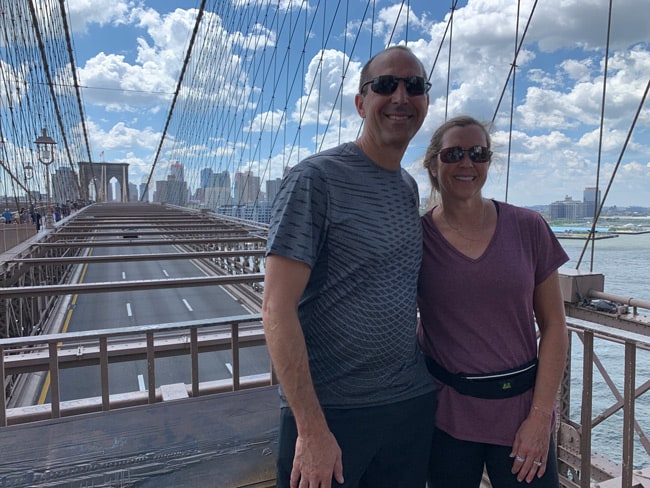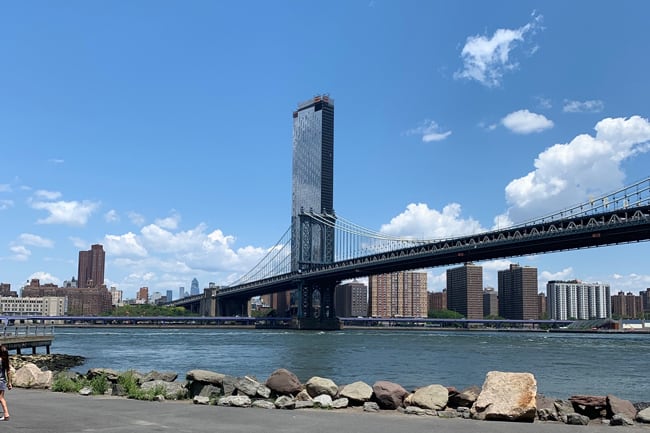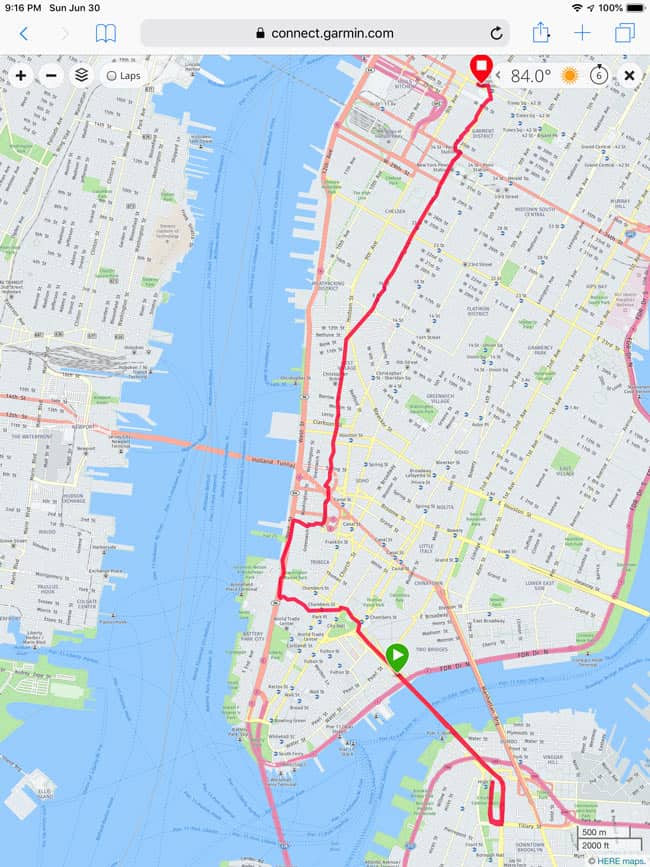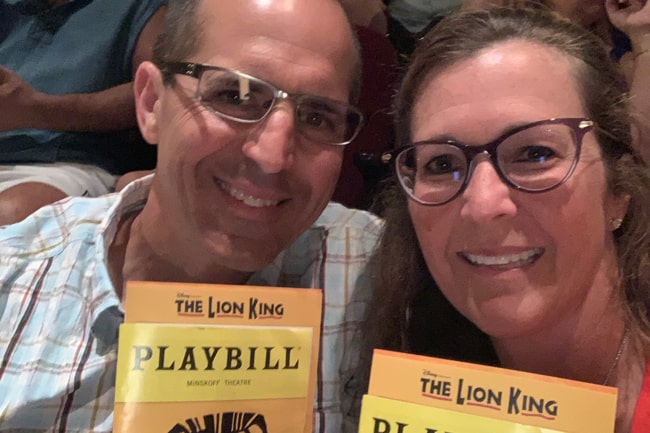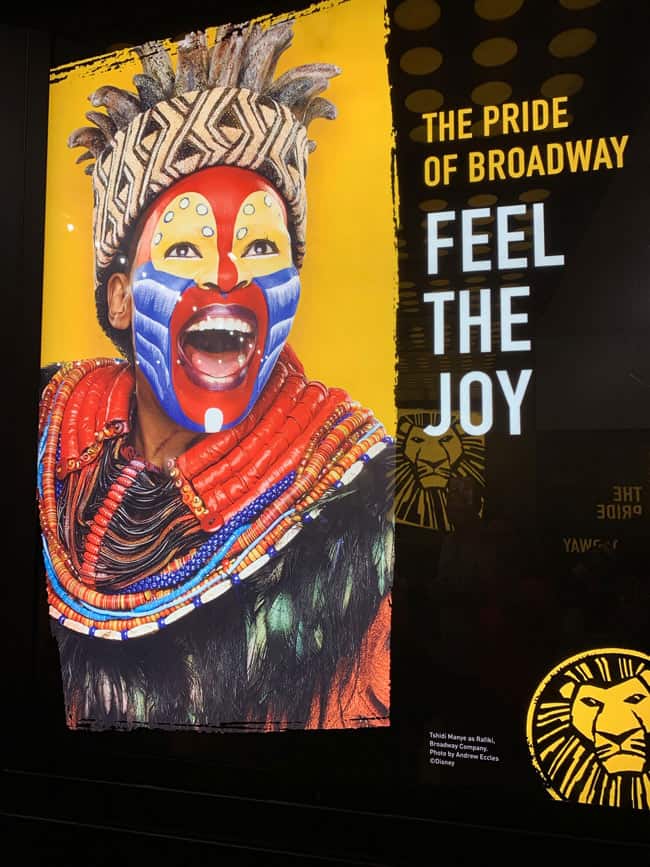 Our last full day in NYC was started out with another bike trek to Central Park. Mike decided to hit the trails for a run in the park, and I explored via bike. I stopped numerous times to snap pictures. There is SO MUCH to see in Central Park – the people of all shapes, sizes, nationalities, and personalities, the lake, the pond with people out canoeing, the dog walkers, the exercisers, the horse carriage rides, the kids playing, etc..
Mike and I met up after an hour or so, and went across the street to Sarah Beth's for brunch, followed by a coffee to go so we could sit down in Central Park and pretend to be a local. 😀
Josh and Tiff met us at yet another pizza place by Broadway while Zach and Kirsten explored another area of the city. Then Mike and I headed to our last and probably favorite show of our stint, The Book of Mormon. We were kind of embarrassed to be laughing at some of the jokes, but it was so entertaining from start to finish. We just couldn't stop laughing!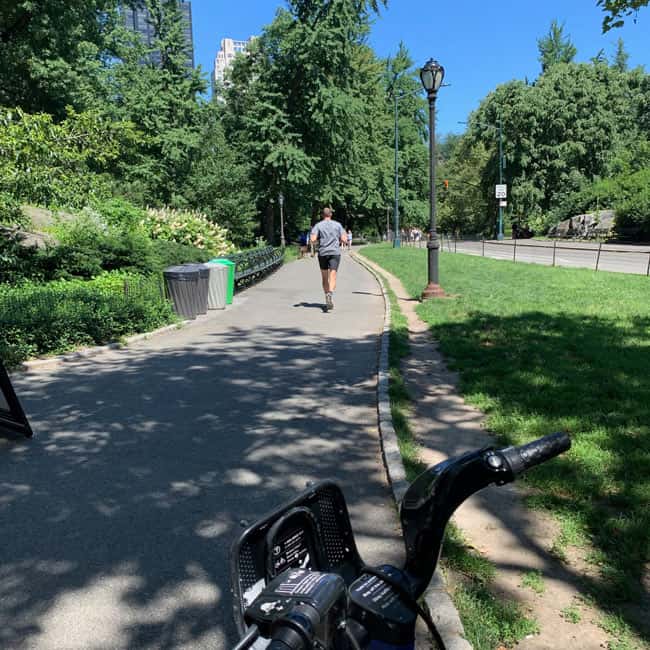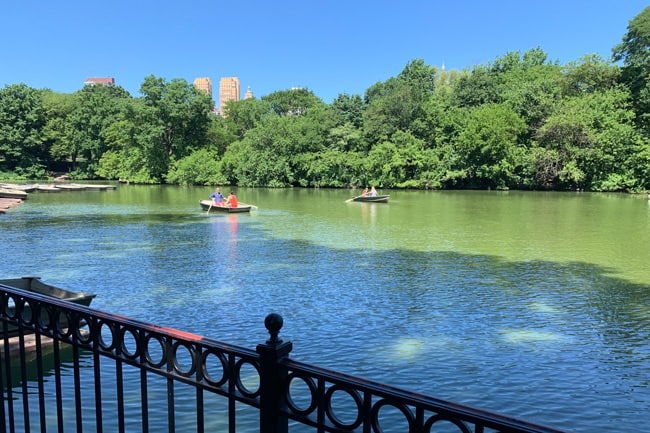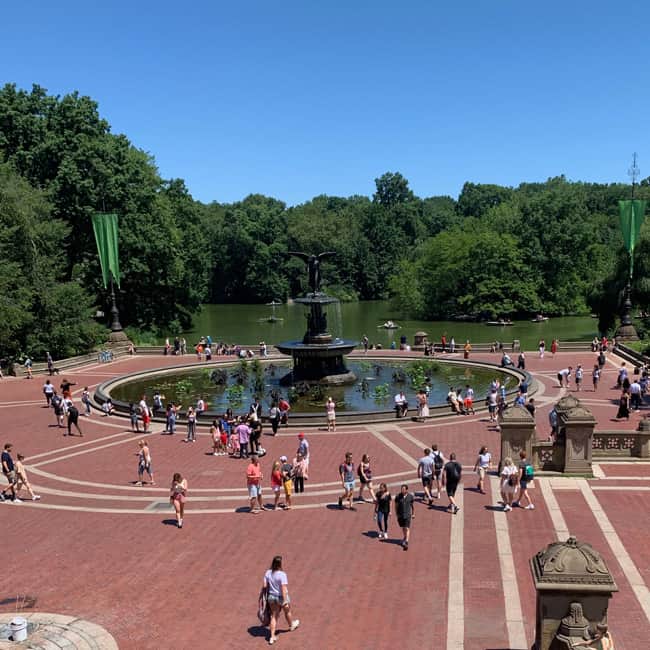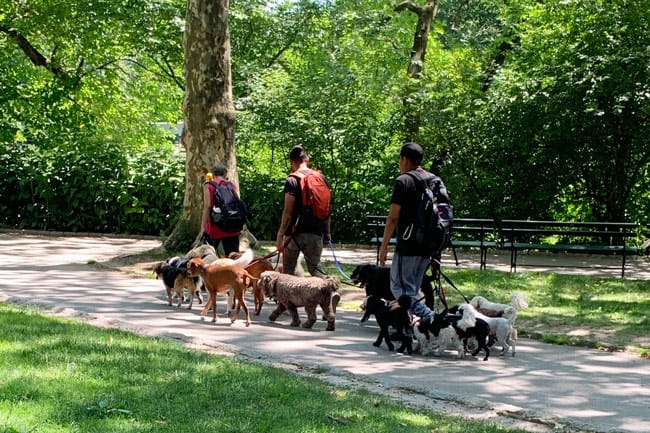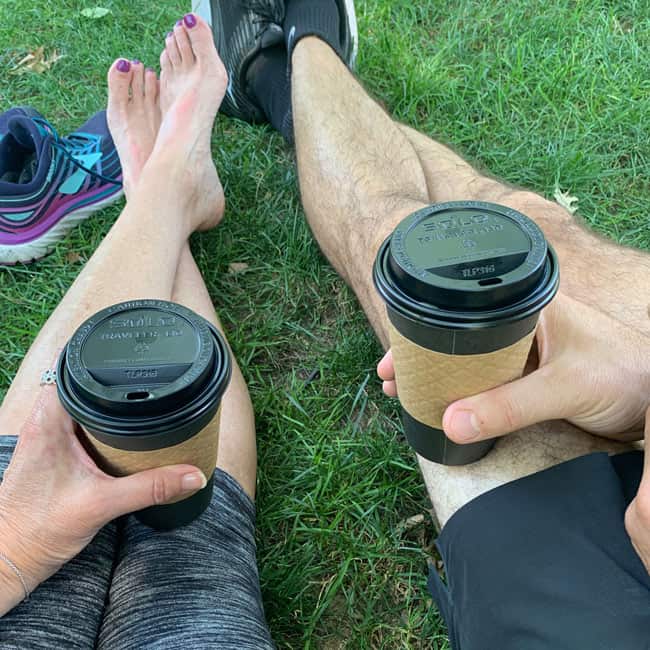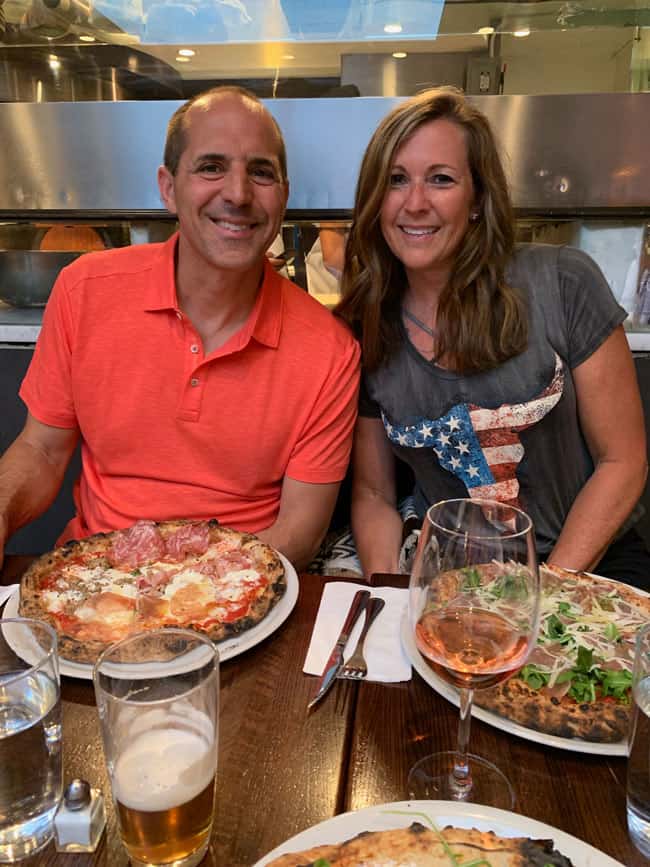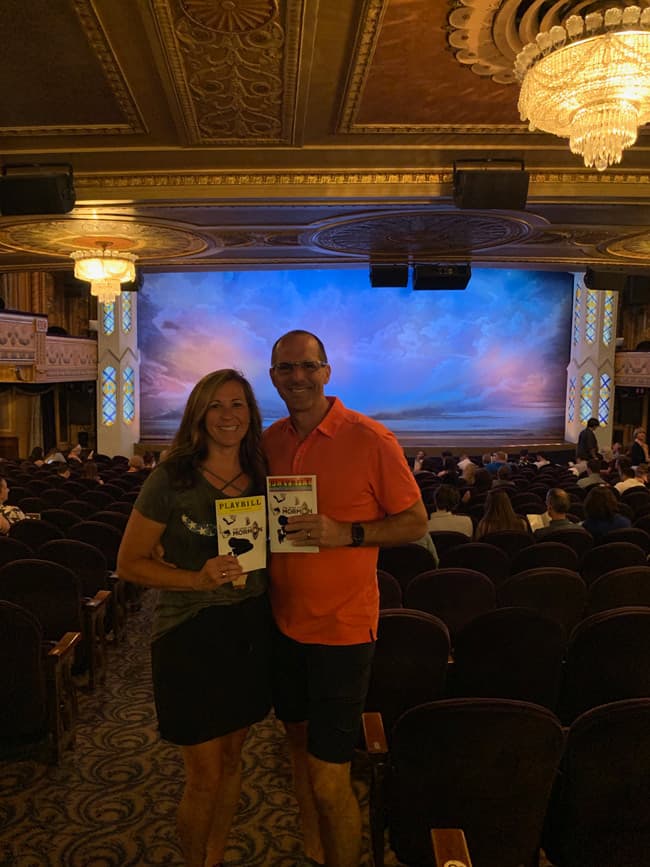 When I said we were having a "quasi" family vacation, I meant that we'd see the kids once in awhile in NYC. Both of our boys, and their girls, have very different personalities and interests, and we decided that everyone should do their own thing and then try to meet up with us for dinner. NYC is a HUGE city, and we wanted them to get their own taste of all that it has to offer.
Josh and Tiffany stayed busy going to the Top of The Rock, the Flatiron Building, the Mets vs. Yankees game in Queens, golfing at Van Cortlandt Park in the Bronx, and Phantom of the Opera on Broadway. They also hung out at the Brooklyn Brewery, Bryant Park and other rooftop bars for cocktails.
Zach and Kirsten spent a good share of their time at the museums in New York, including the MET, the Guggenheim, the Whitney, and the American Museum of Natural History. They also went to Dear Evan Hanson on Broadway in addition to Be More Chill, got a private tour of the Andy Warhol Foundation, and went to the Pride Parade.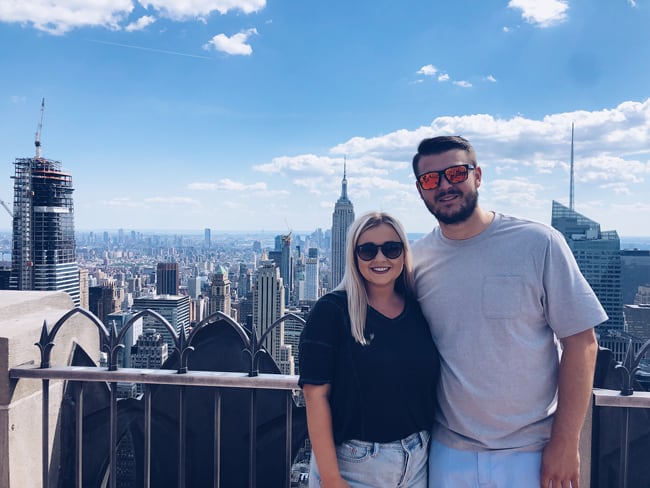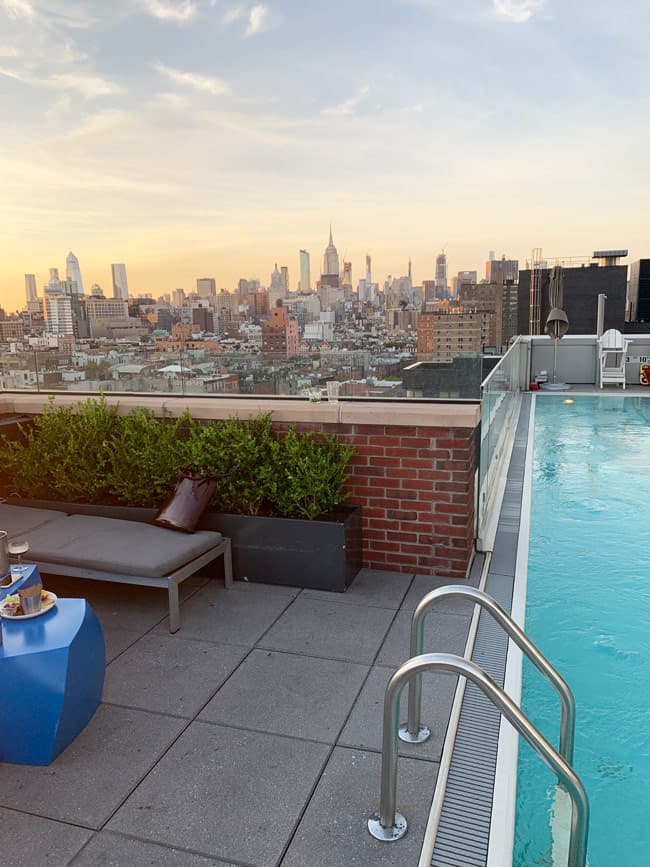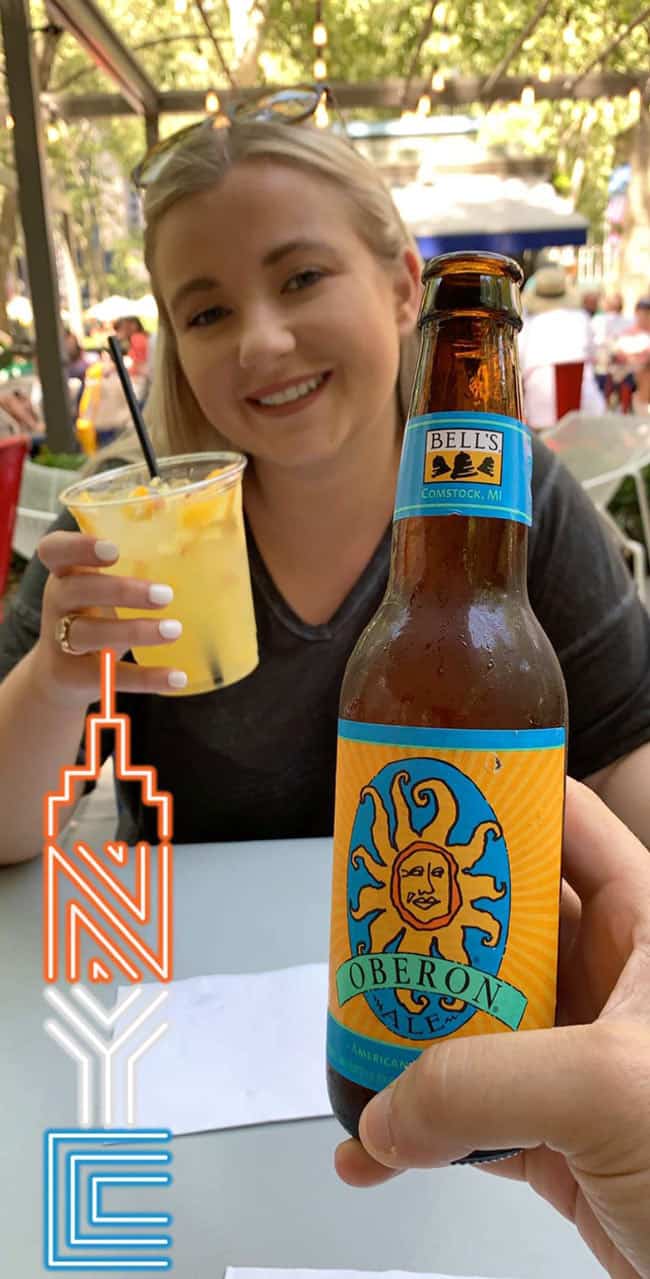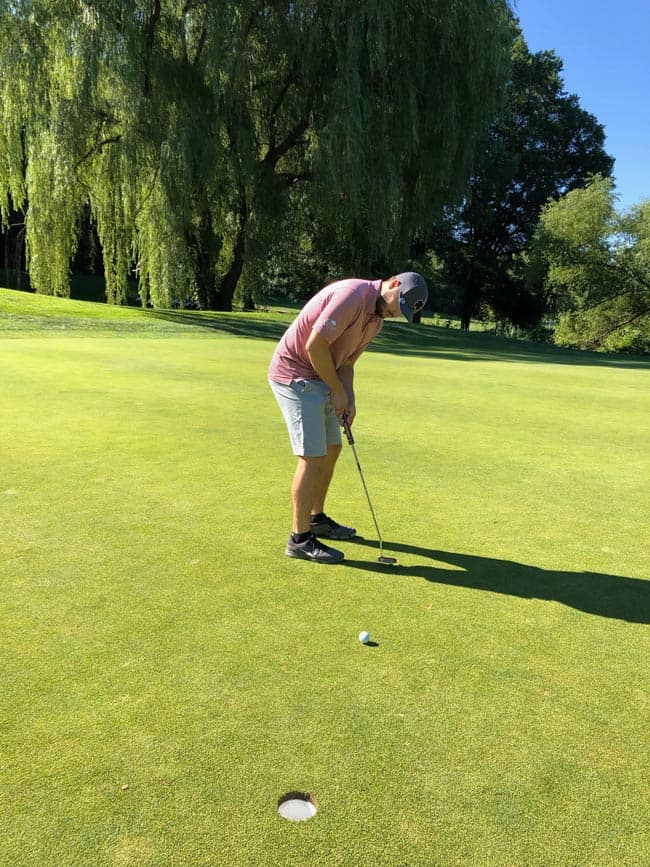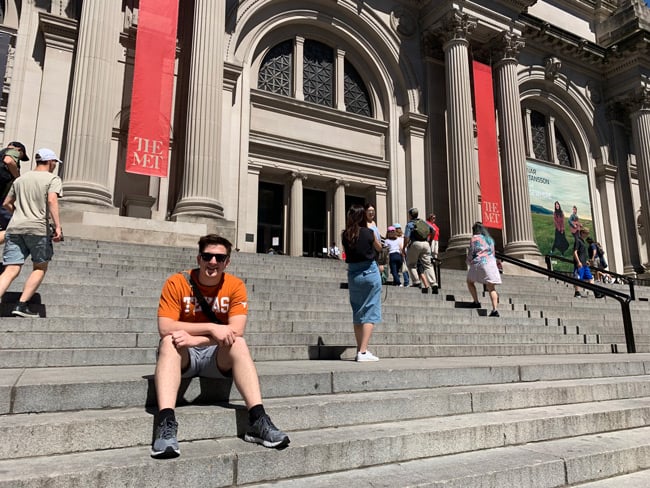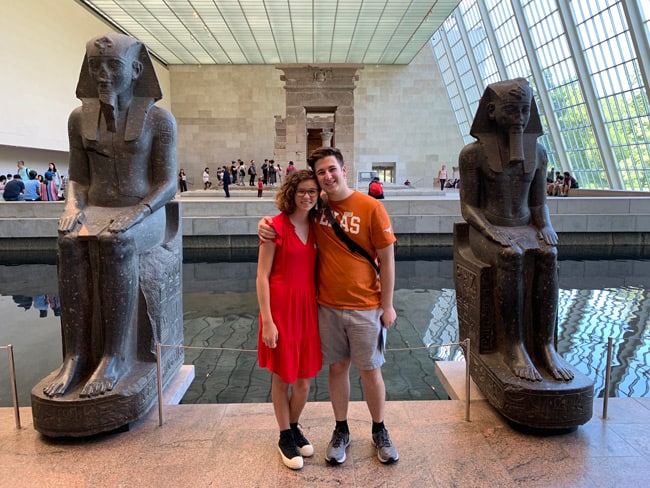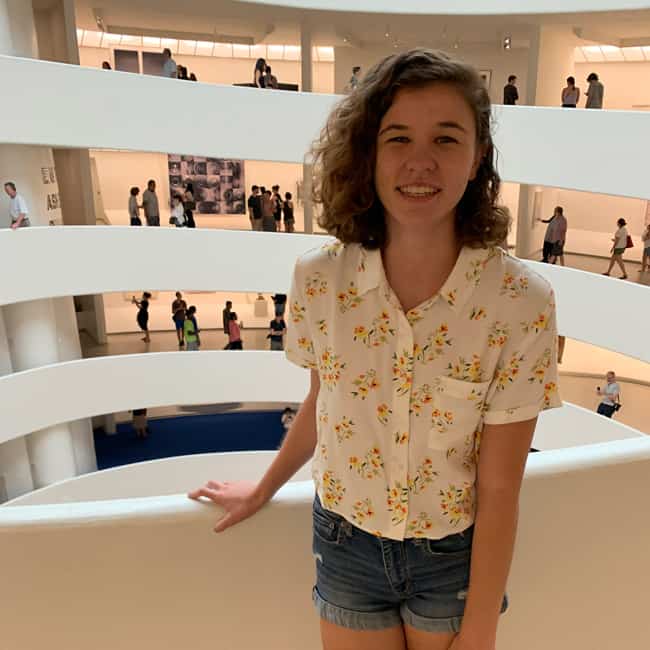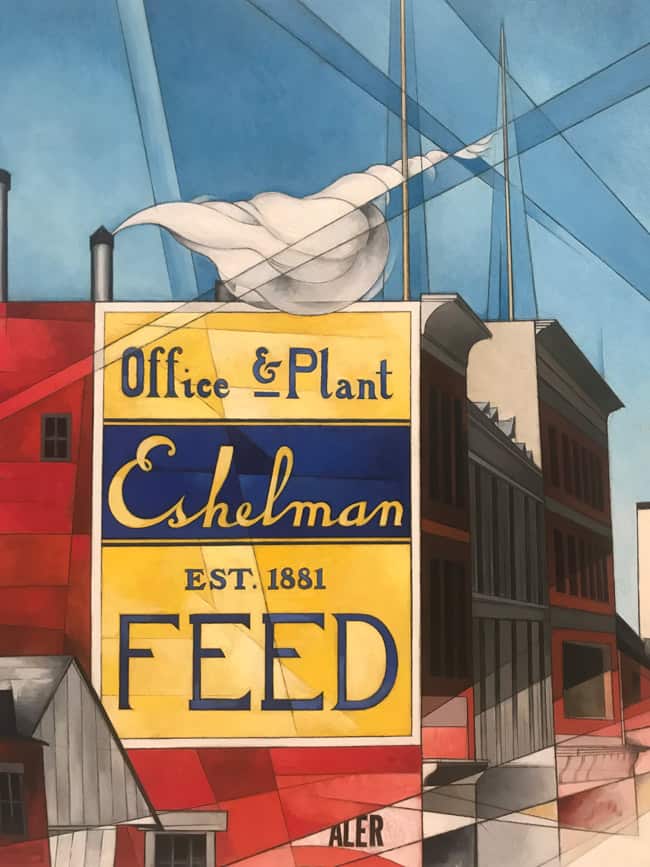 All in all, our time in NYC was great. We loved the hustle and bustle, but we were ready to come home to our sweet little pad in Texas.