Biking and Eating through Portland, Maine
This post may contain affiliate links which won't change your price but will share a commission.
After spending four nights in Bar Harbor, we headed south along the coast of Maine to Portland. We drove through several cute little towns, and stopped for breakfast at Marriner's Restaurant in Camden. After a stack of blueberry pancakes, we enjoyed all the cute little shops in town before getting back on the road.
The Portland Harbor Hotel is located in the Old Port district, lined with cobblestone streets and within walking distance to award-winning restaurants, art galleries, locally-owned boutiques, shops, and the waterfront. We enjoyed our three night stay there, and tried to see and do it all.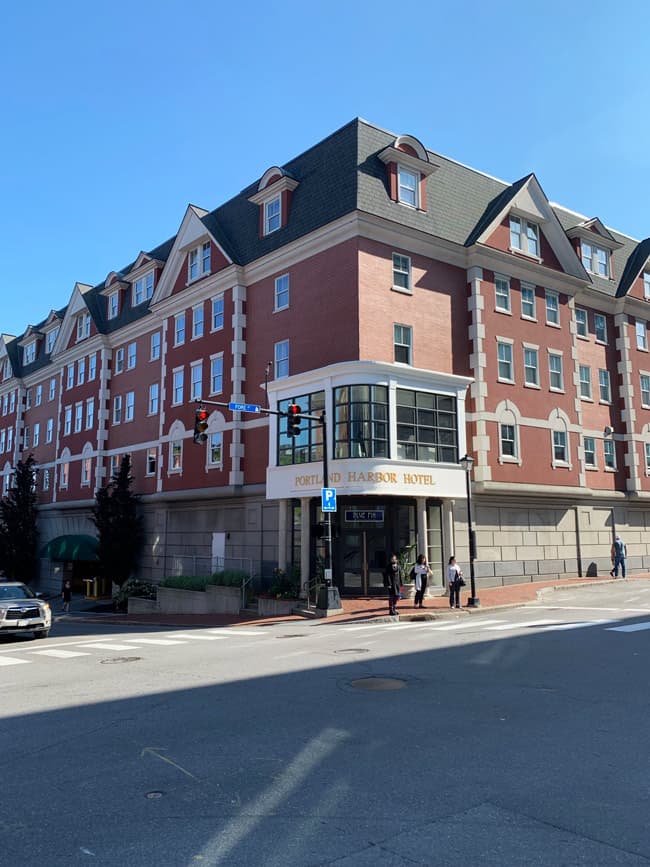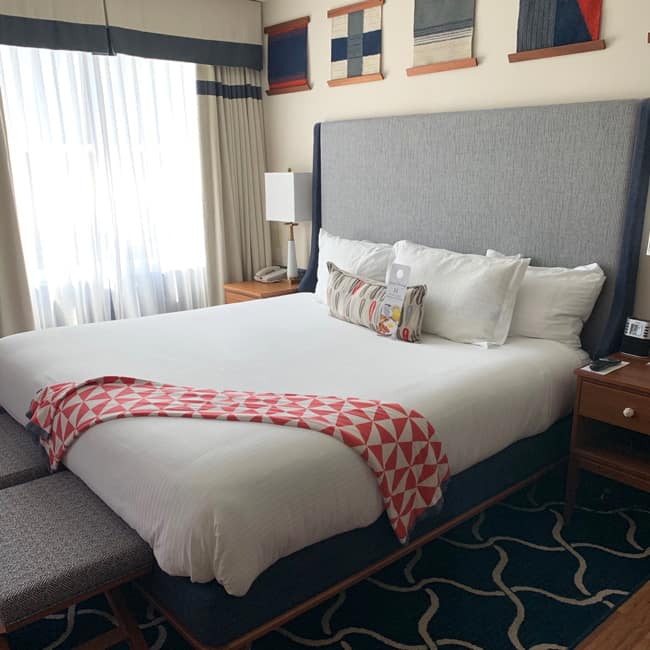 We couldn't wait to start exploring Portland, and headed out on bikes as soon as we could change into our biking clothes. The hotel offered complimentary bikes, and unfortunately, they were in poor condition. The bad news: Mike's bike was grinding the entire way and mine wasn't much better. The good news: we got a hell of a work-out, all the while complaining about the crappy bikes. 😀 Note to self…take the time to rent some decent bicycles NEXT time.
Mike had done a lot of research about biking in Portland, and we decided to head south to see the lighthouses. We rode through some busy traffic but eventually ended up in some beautiful HILLY residential areas right along the coast. The views were breathtaking and the cool air was greatly appreciated. We stopped for pictures at the Portland Head Lighthouse, the oldest lighthouse in Maine, completed in 1791. It sits on a head of land at the entrance of the primary shipping channel into Portland Harbor, which is within Casco Bay. We also stopped at Cape Elizabeth Lighthouse, and climbed out on the rocks around it watching the the ocean waves crash against the shore.
After a grueling bike ride (for me, at least!), we headed back to the city and stopped for refreshments at Porthole, located right on the water. Sweat and cool weather don't mix well, and I was more than ready to head back to our hotel for a hot bath. Major bonus points for our hotel was the bathtub!
Portland is touted to be a food-lover's fantasyland, and we tried as much as we could during our stay. Dinner our first night was enjoyed at Eventide Oyster Co. We aren't huge oyster fans (or raw fish in general), but we ordered some as an appetizer, and I actually ate one! Woohoo. Dinner included lobster stew, lobster rolls, and the best fish sandwich I've ever tasted. Our waitress knew we were celebrating 30 years of marriage, and treated us to two different kinds of Whoopie Pie for dessert. We were impressed!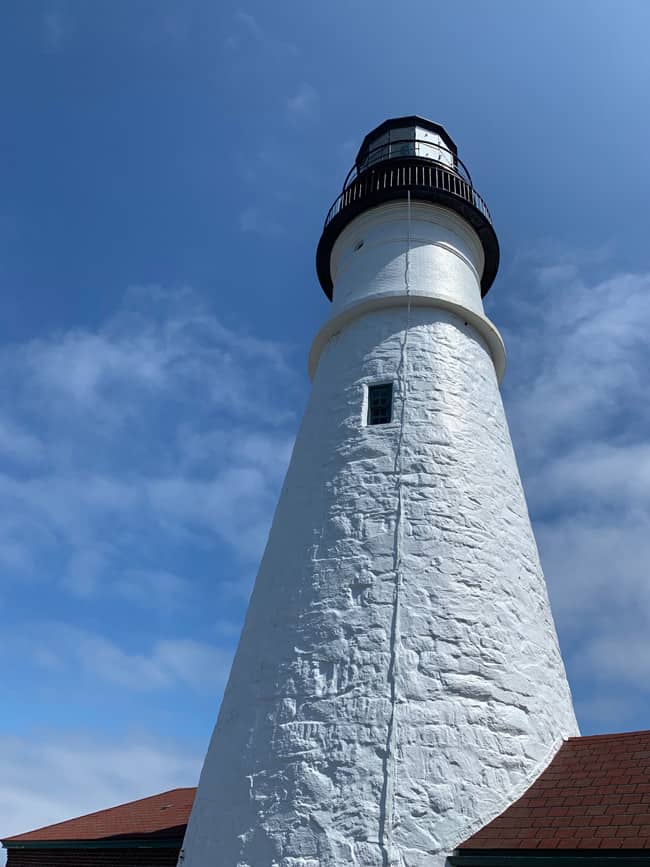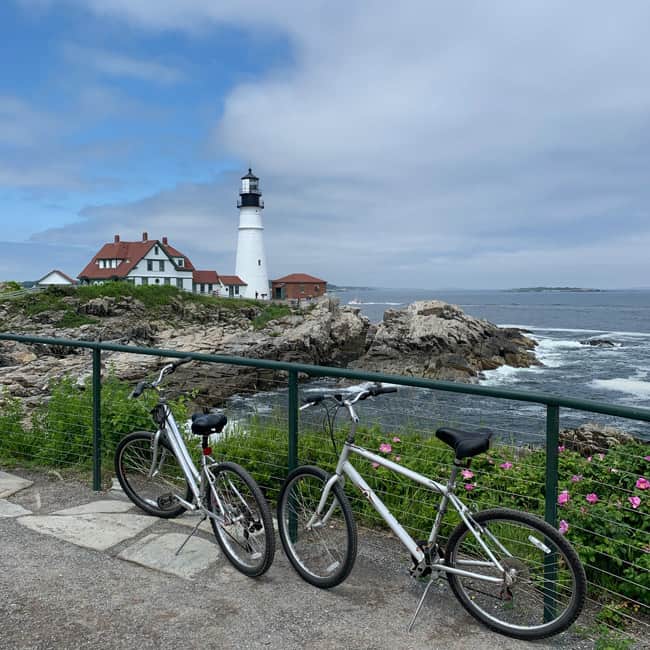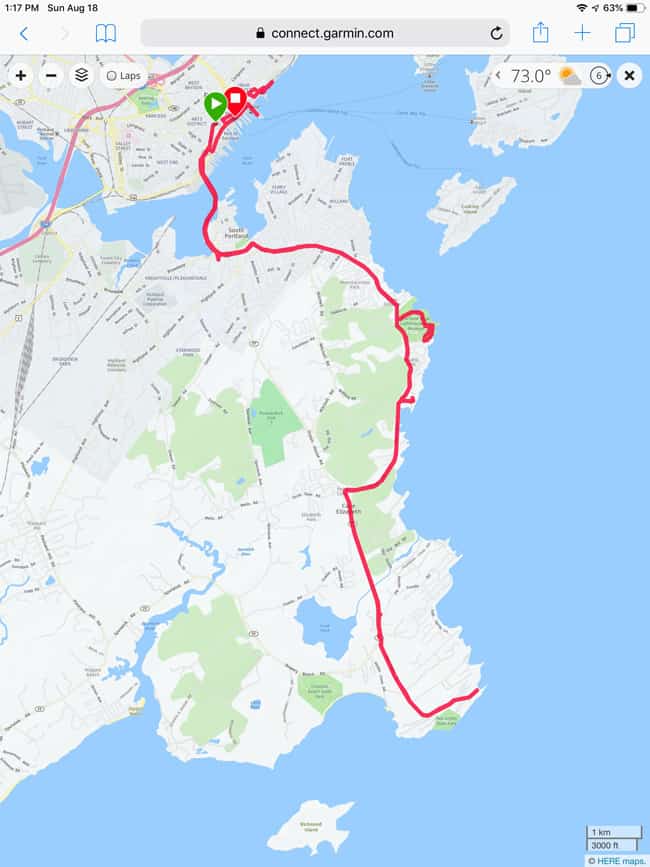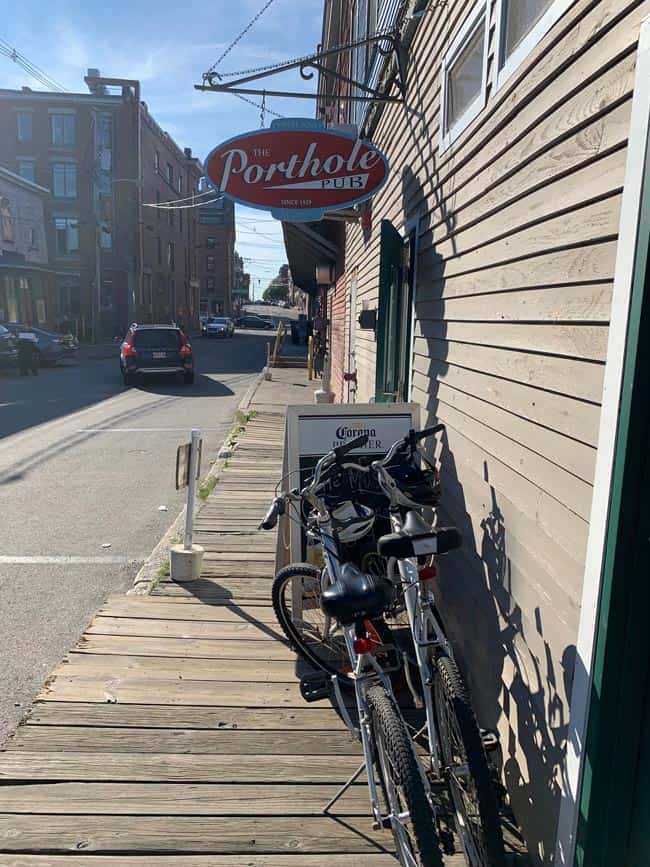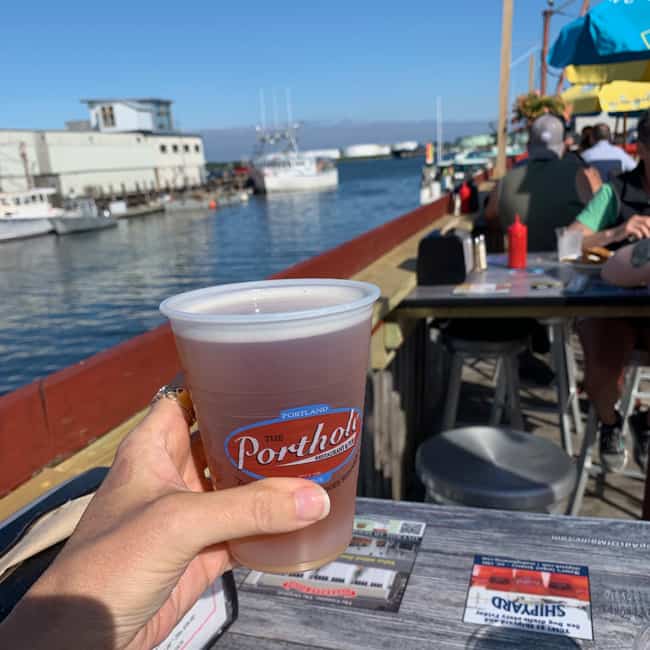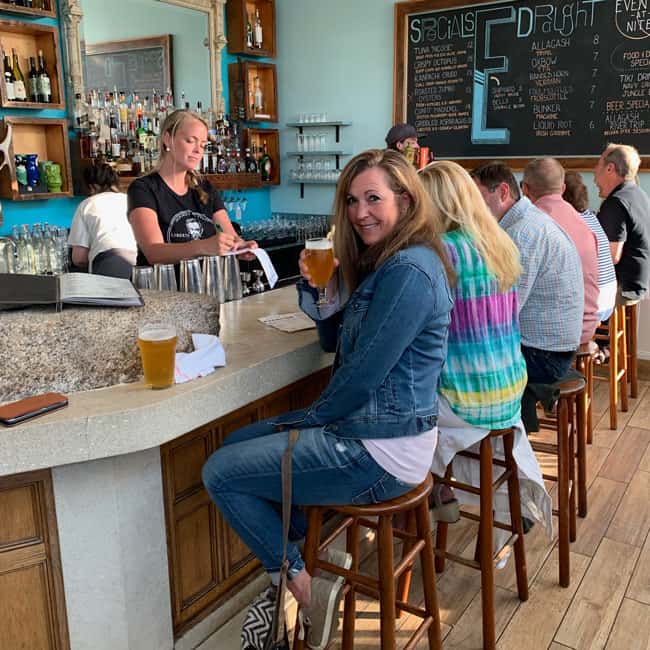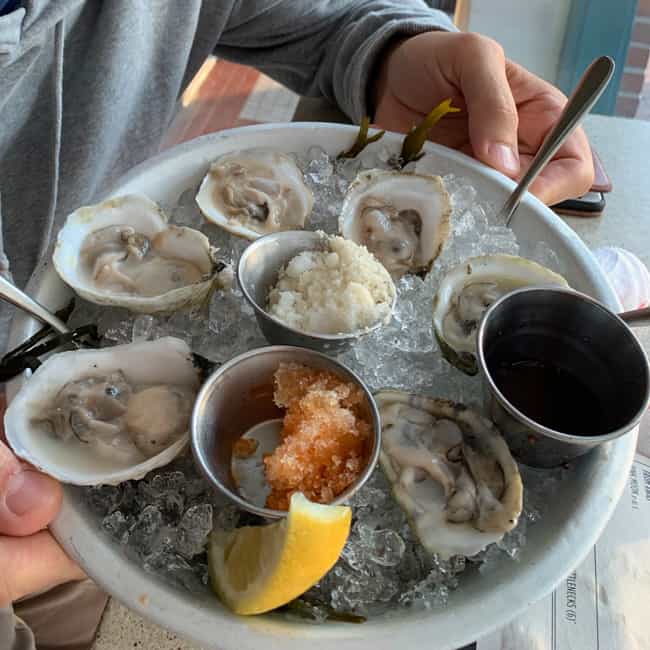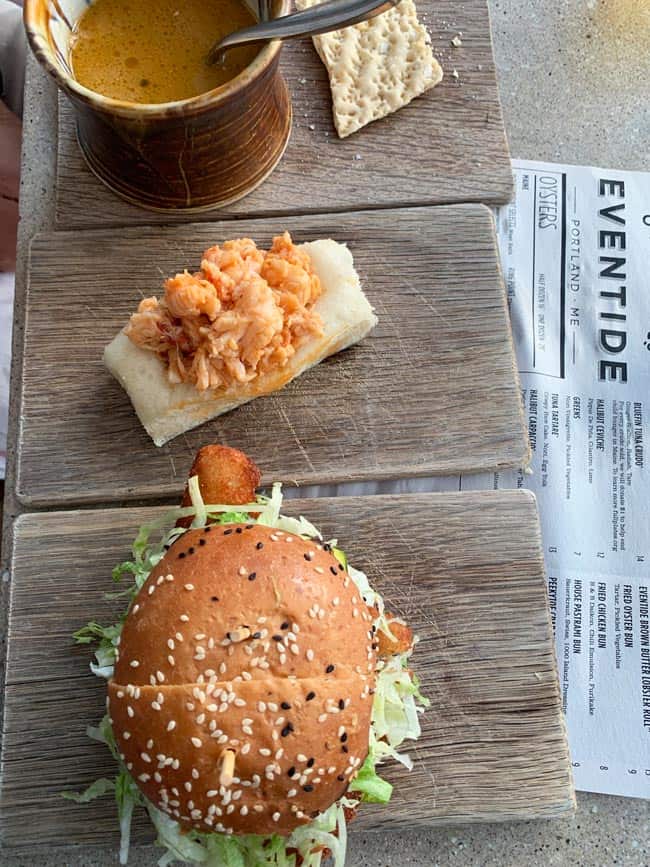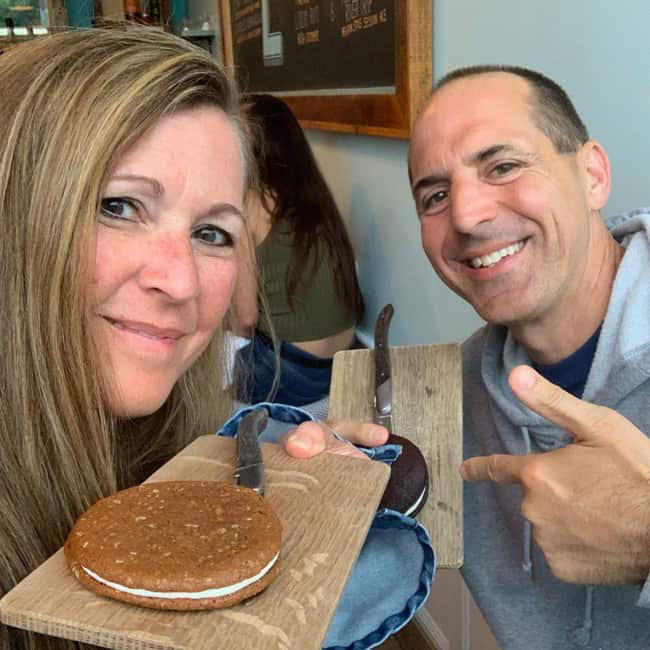 Day two in Portland involved another biking day, even after I told Mike that my legs were barking, and I needed an easier day. Ha! After stopping for a biscuit sandwich at Arabia Coffee, we rented some nice bikes on the waterfront. We headed north this time, and Mike led us out of the busy downtown traffic up along the coast and the rolling hills that came with it. We didn't take many pictures, as we were fully absorbed in the beauty of our ride.
Our half of a breakfast sandwich didn't last long, and we stopped to re-fuel at Dockside Grill along the water. It was fun to enjoy our fish and chips and shrimp salad, while watching the boaters come in and out of the area.
The second part of our ride came with a decision. Mike said we should either turn around there or keep riding to Cousin's Island and try to hop a ferry back to Portland. I voted for the ferry because our "easy day" wasn't all that easy. Hmmm. We pedaled hard to Cousin's Island, caught a small ferry to Chebeague Island, rode across that quiet island, and then caught another ferry back to Portland. It was definitely a nice way to get out on the water, something that we kept talking about during our stay there.
The ferry ride back to Portland was COLD, and I couldn't wait to get back to our hotel and that hot bath! We dined at Central Provisions, another foodie paradise for people like us, and sat at the bar so we could watch the tapas-style of food preparation. Some of the menu items weren't for us – like the raw menu, the bone marrow toast, and the Cape Elizabeth Squid. One of our favorite orders was the Suckling Pig, which was prepared in a square-like stack of pork. When you dug in, it literally fell apart. See pictures below!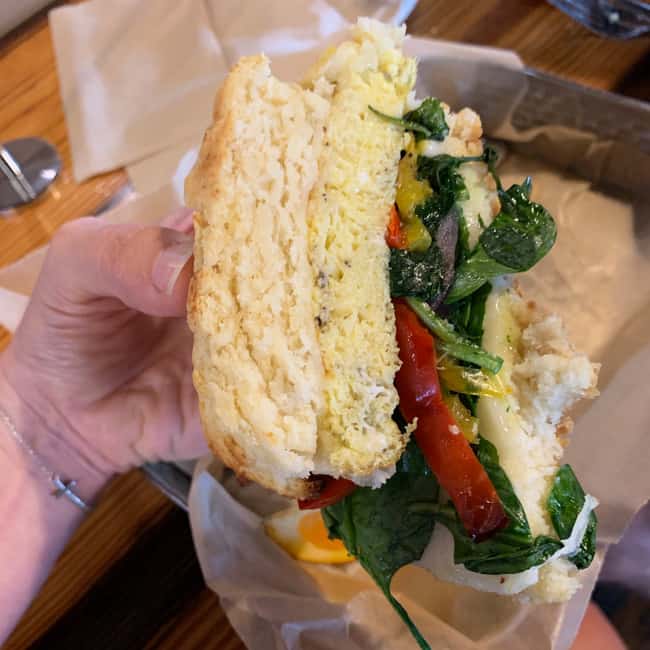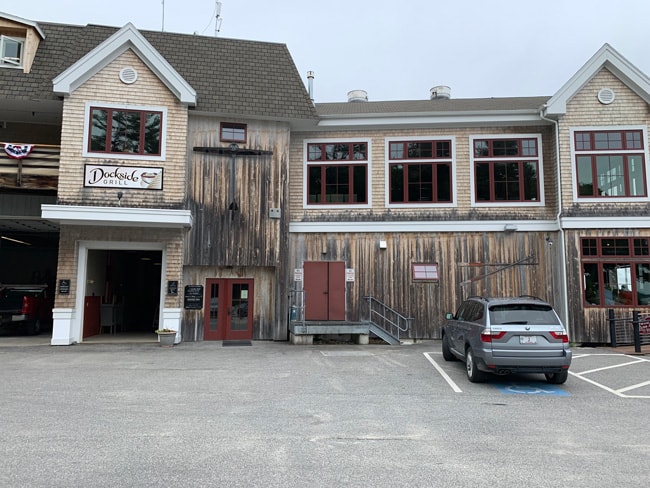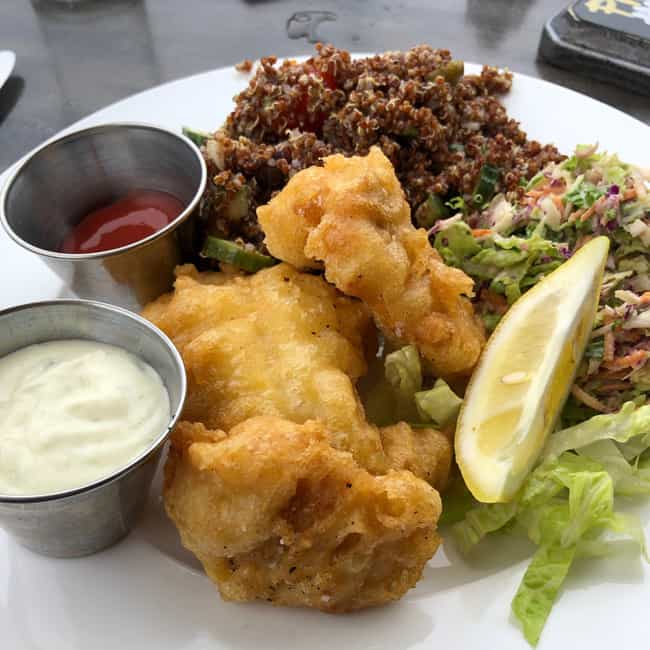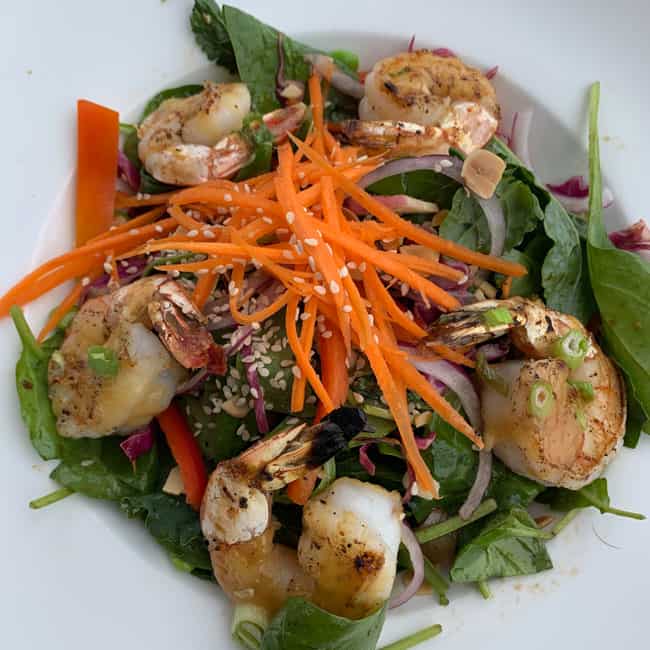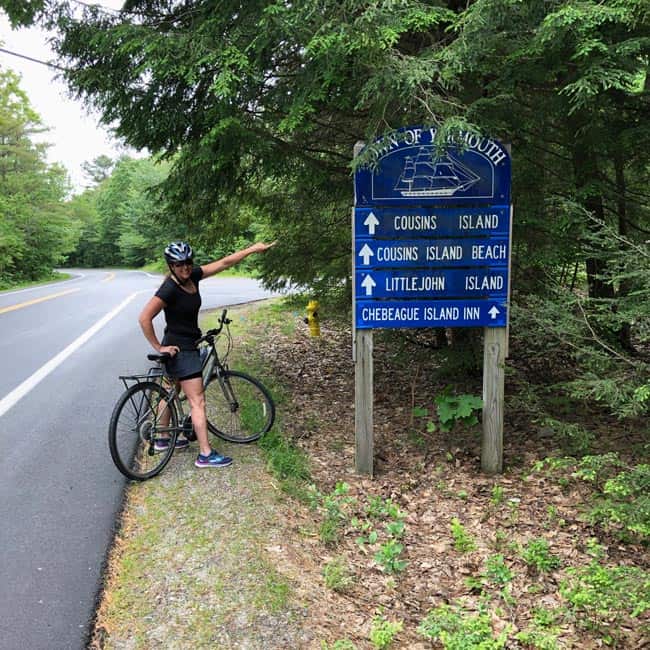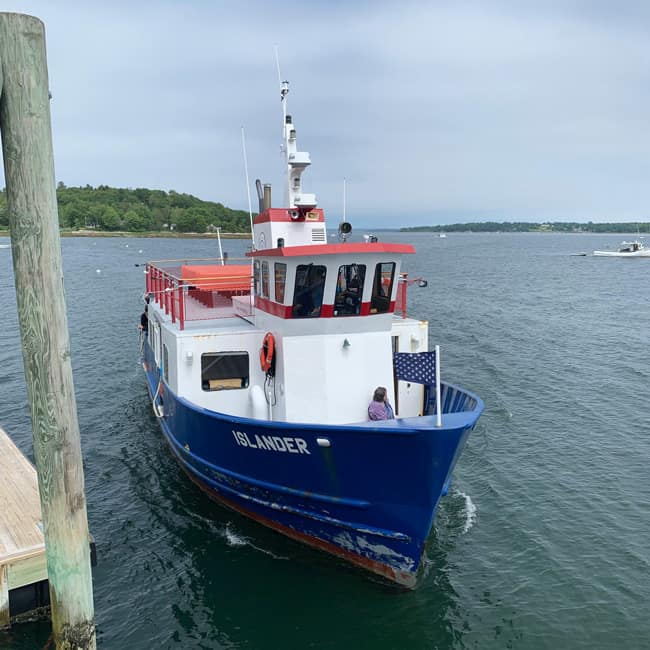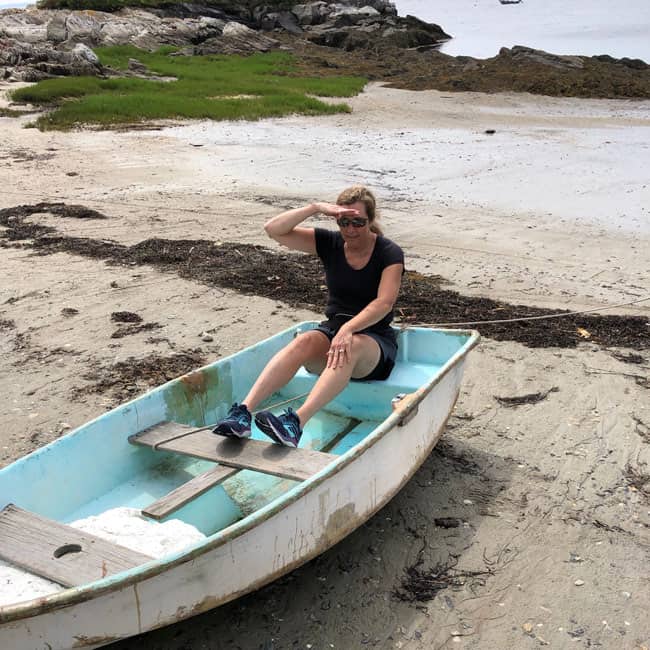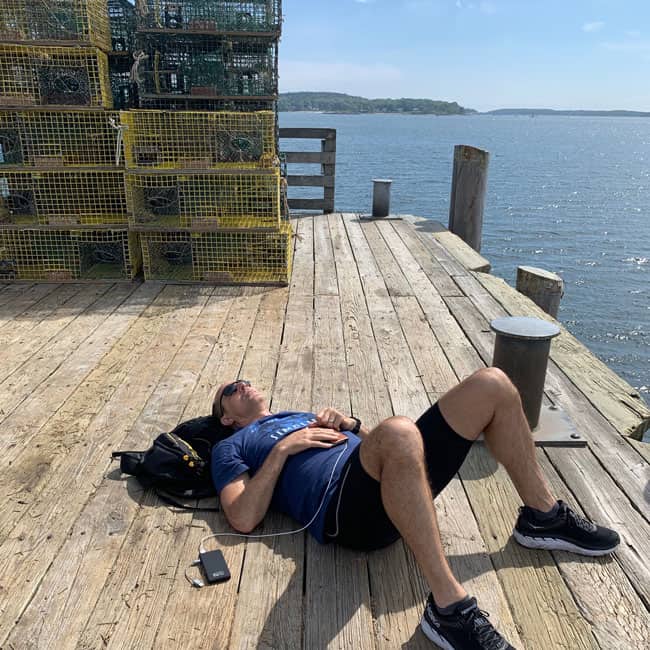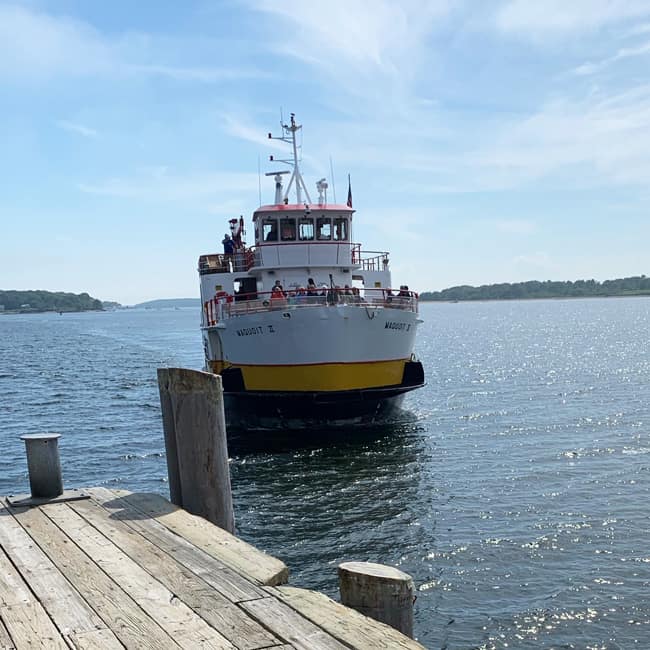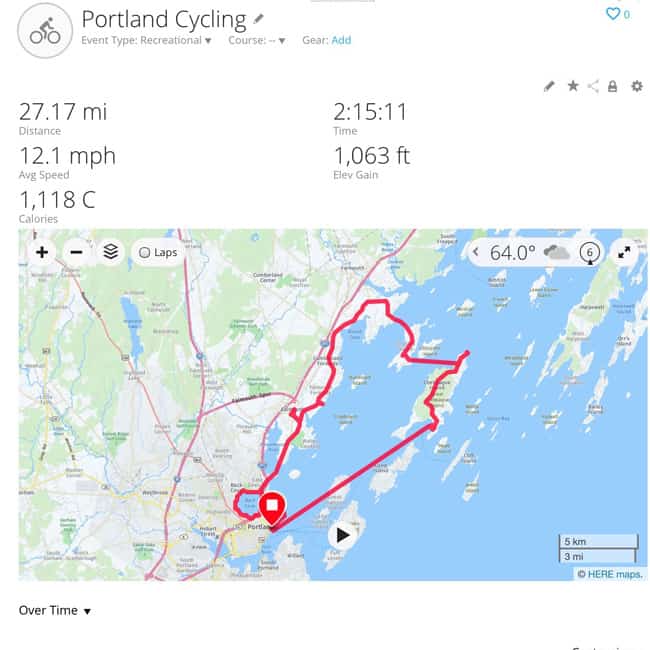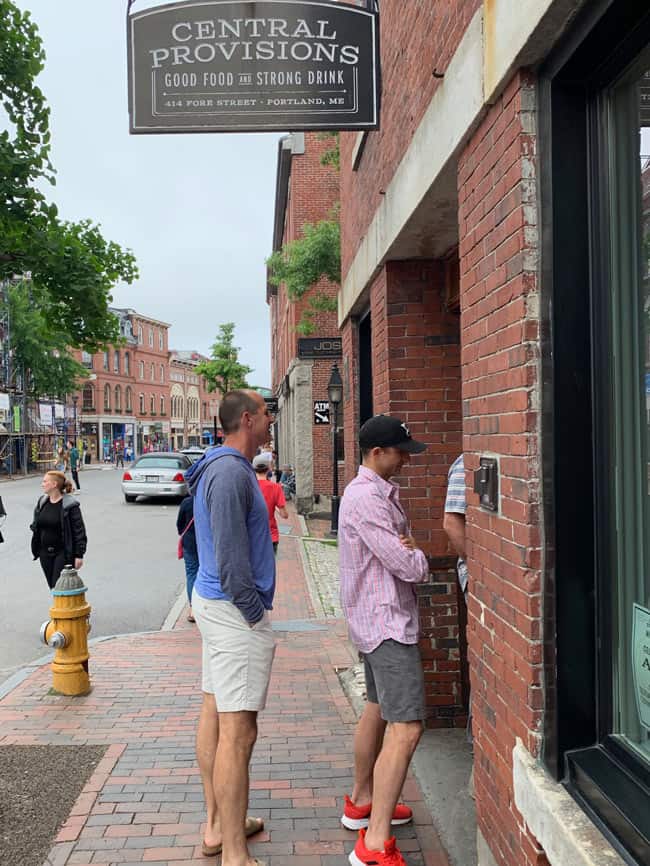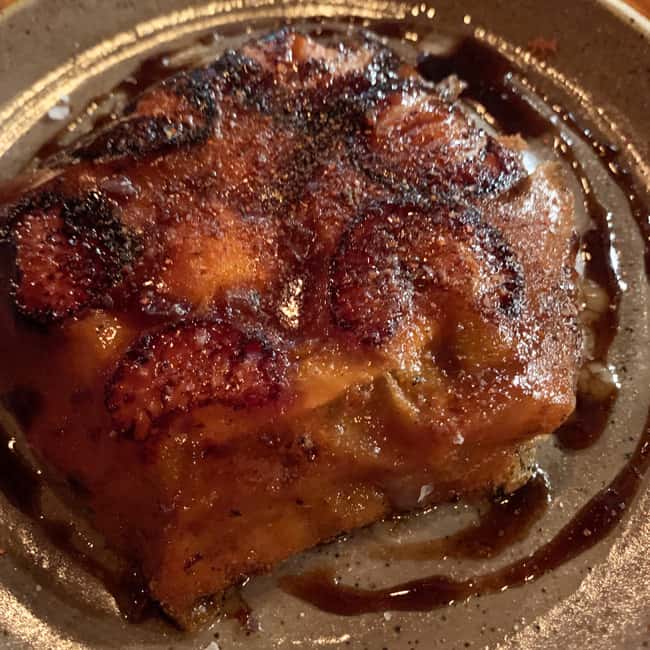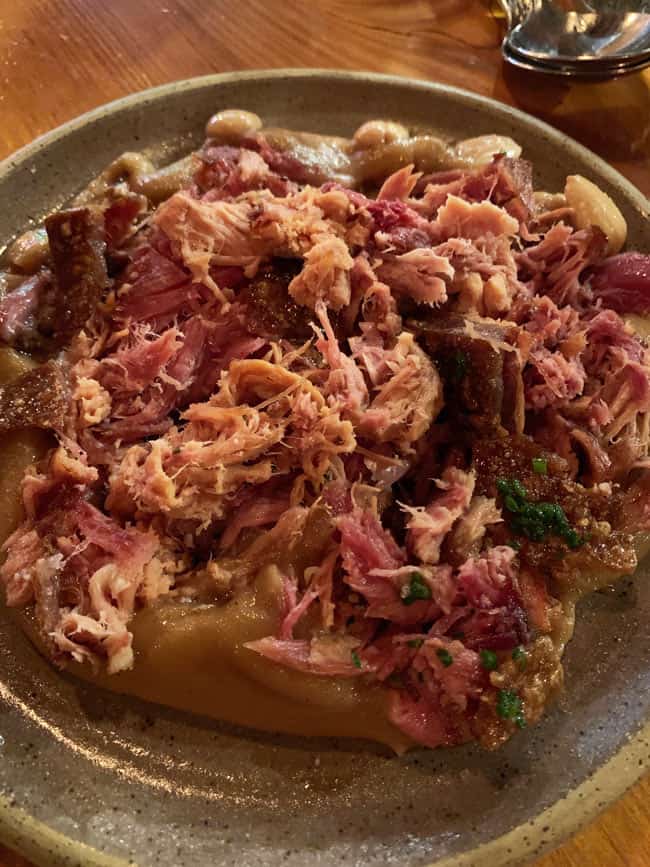 Our last full day in Portland involved sleeping in, resting our legs, and then shopping along the cobblestone streets, brewery hopping, and another nice dinner. We started our day at Arabica coffee again because I couldn't get that breakfast biscuit sandwich off of my mind. 😀 I also loved the industrial vibe with brick walls, big windows, and the great view of the waterfront. We split a biscuit sandwich, a muffin, and hung out and drank coffee for awhile. Mike was a good sport while we wandered around the cobblestone streets afterwards, browsing all of the cute stores. We scored with a set of hand painted wine glasses – with blueberry vines of course!
Portland, Maine is home to many breweries and bars, and is a huge factor in tourism and boosting their economy. We love our craft beer, and had our hotel driver drop us off at Austin Street Brewery on Fox Street. There were several others on that same street, so after we tasted at Austin Street, we headed to Rising Tide Brewery right next door. When we hit our beer limit, we decided it was time to soak some of it up with some food.
Dinner out that night was at Scales, another waterfront seafood restaurant. We went with cod croquettes for an appetizer, fish and chips and broiled cod to share, and then baked Alaska for dessert. So good, and a wonderful atmosphere too.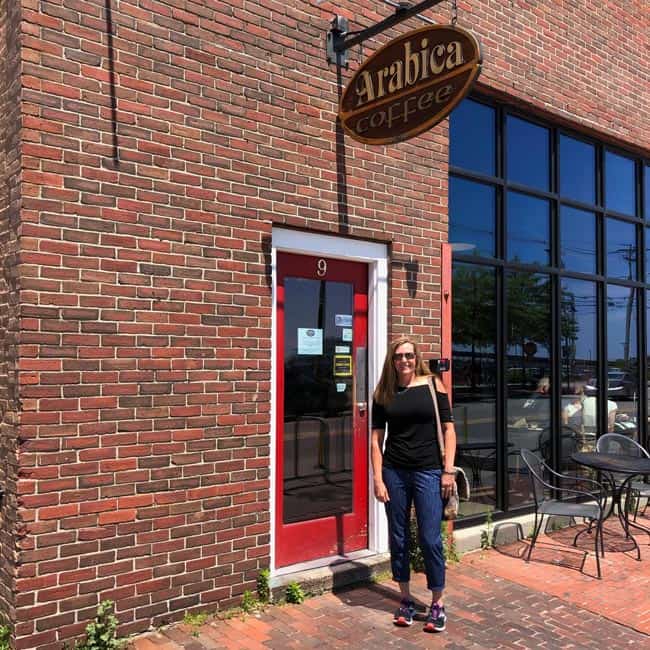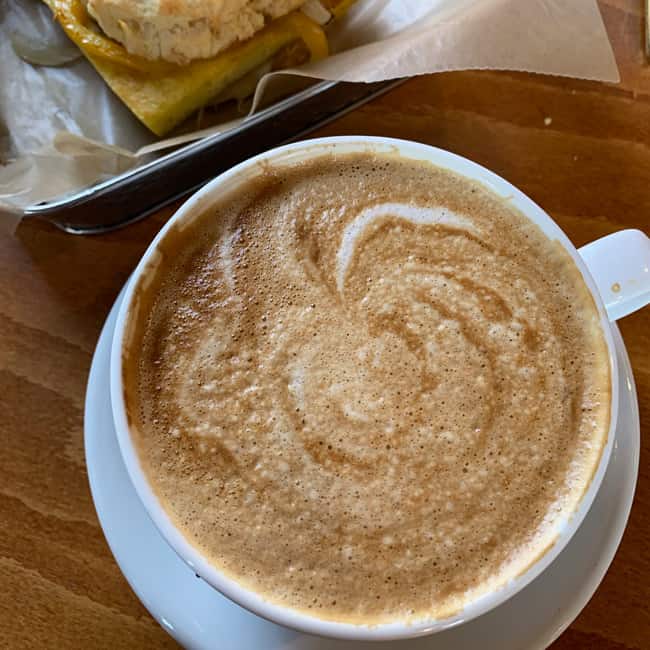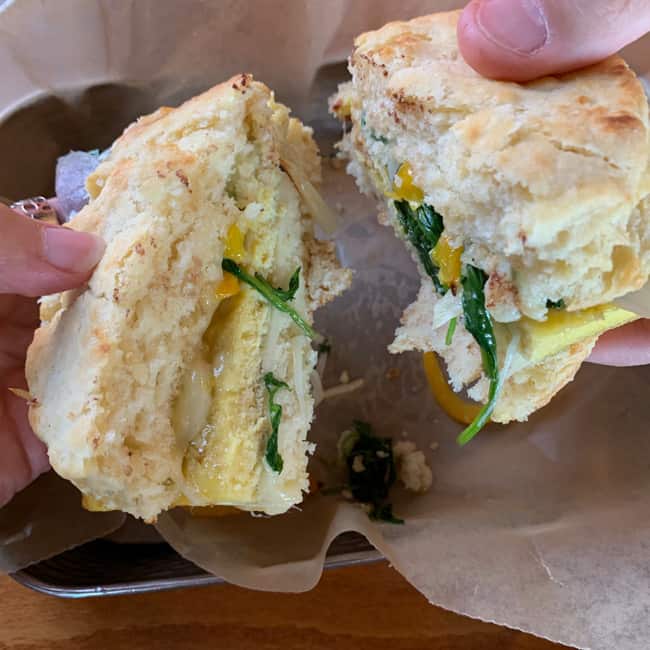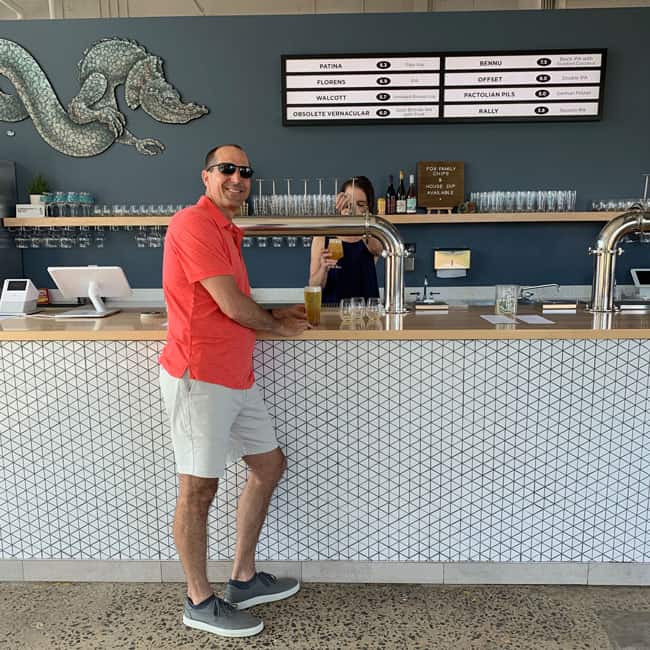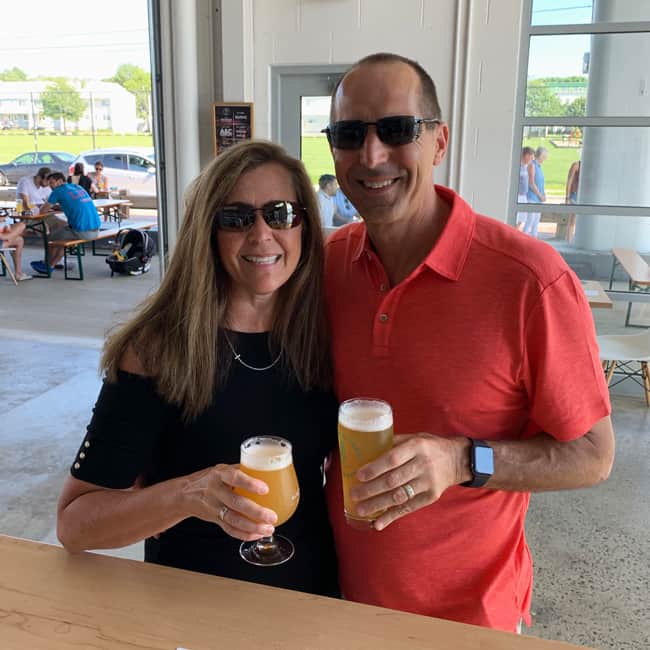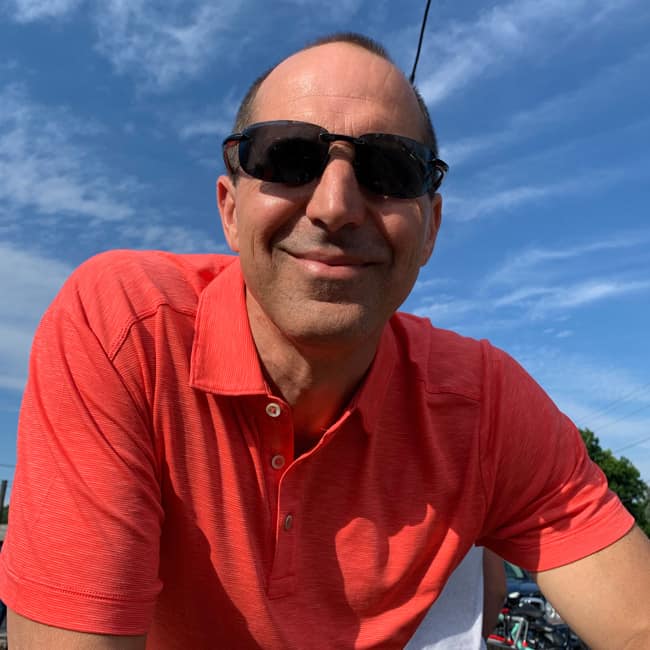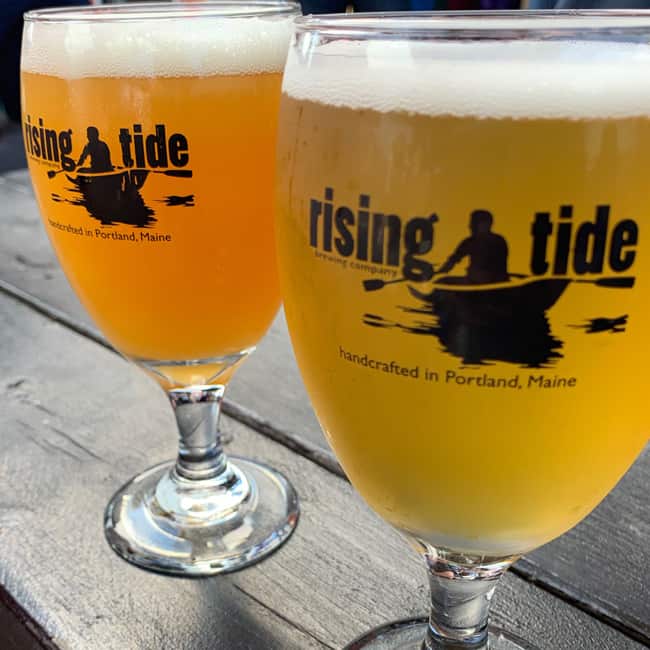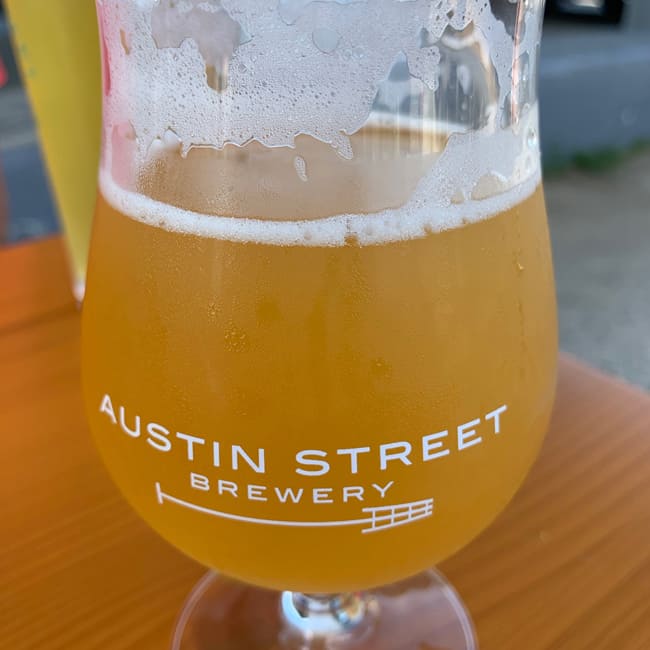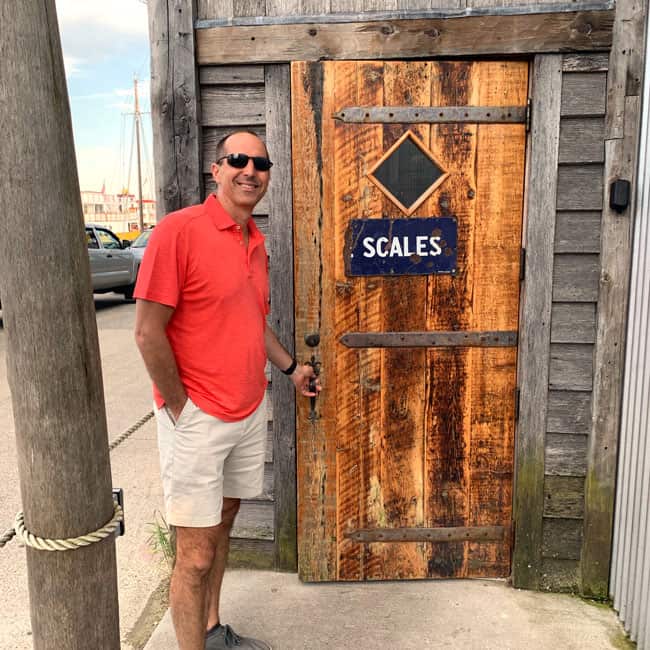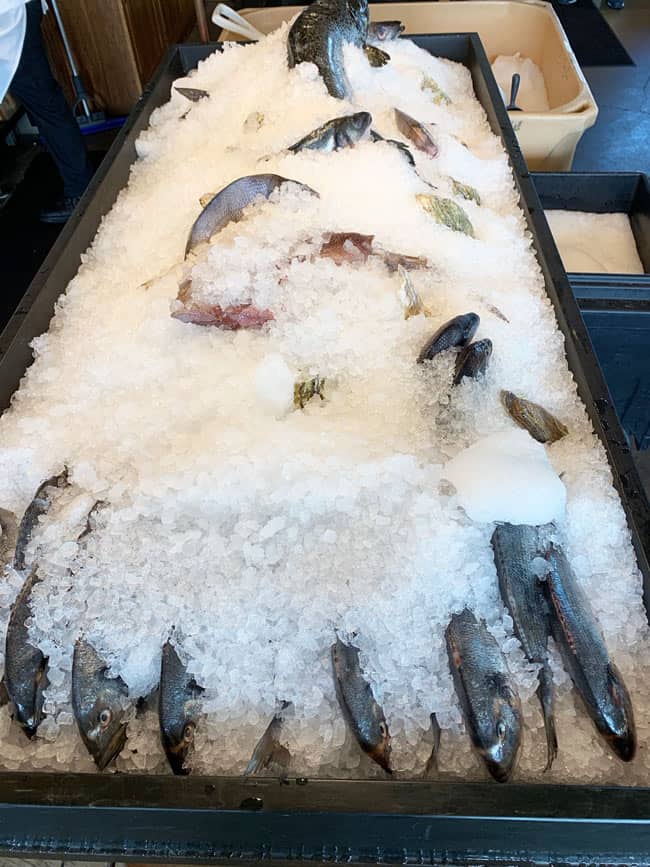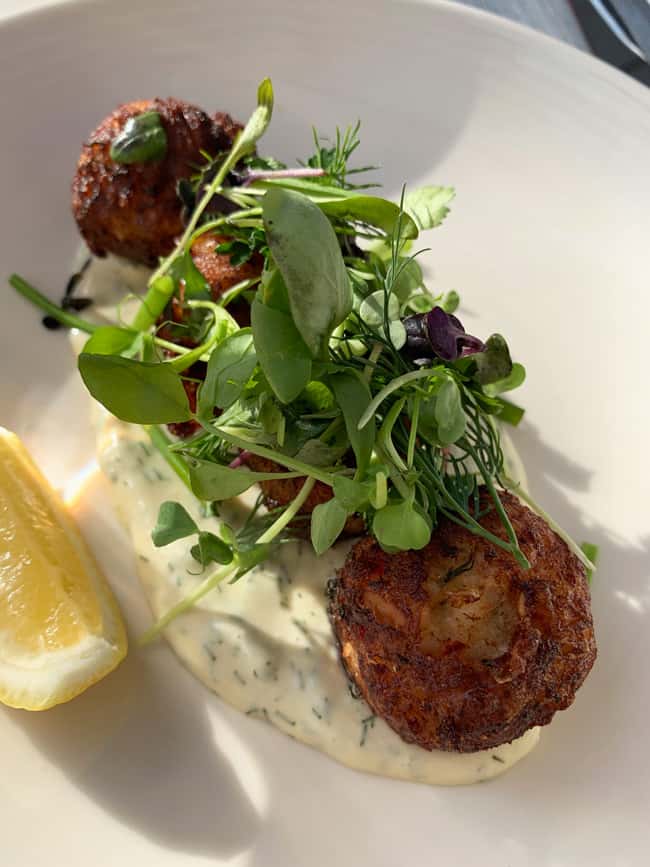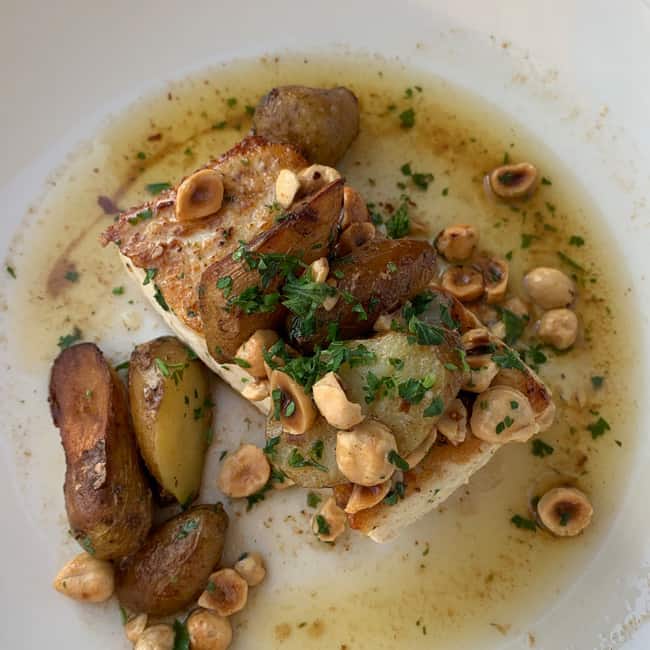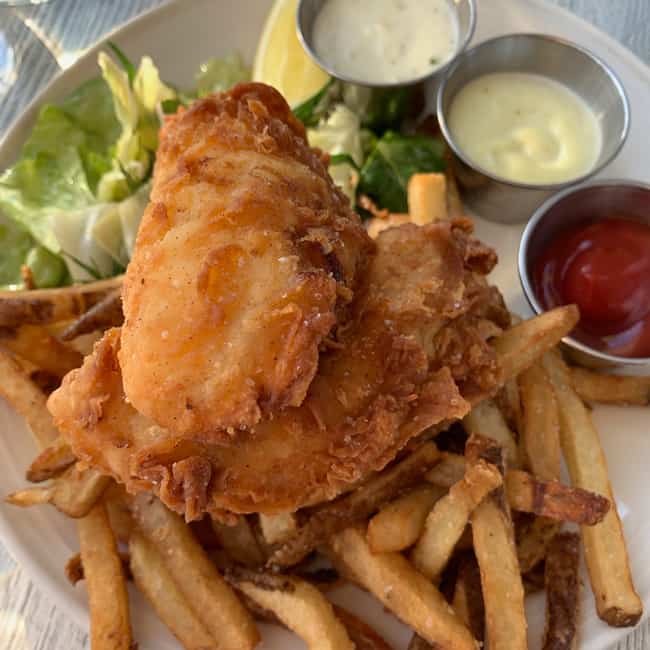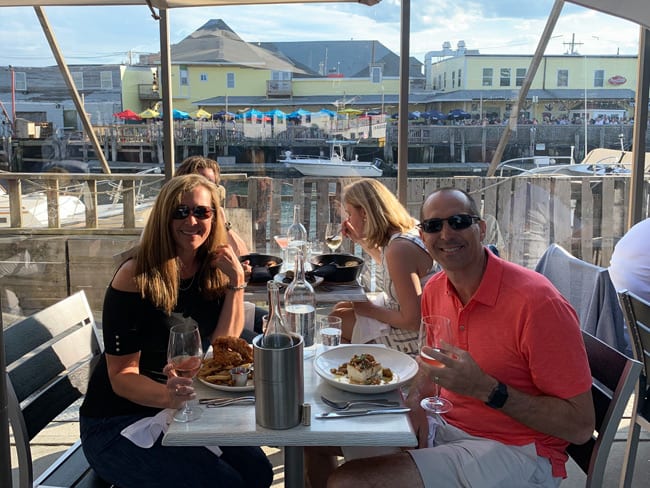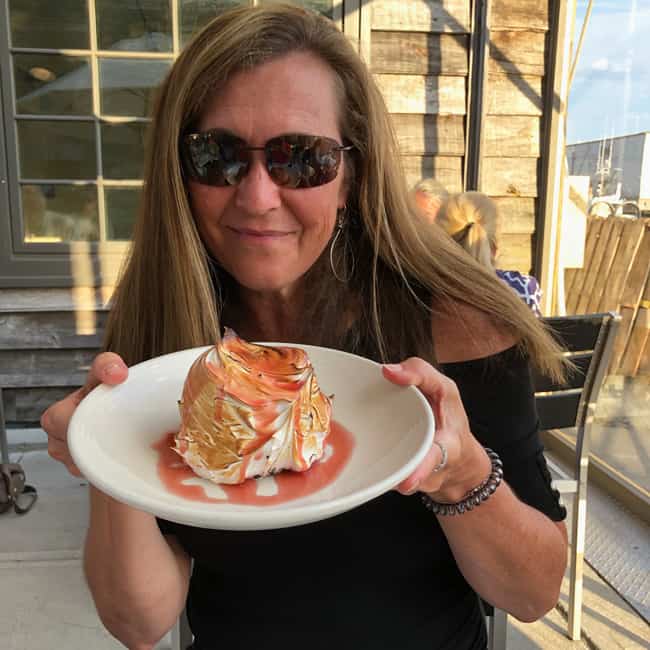 Our time in Portland absolutely flew by, and we got up early to make the drive to the South Train Station in Boston. We enjoyed the high-speed train ride and all the sites along the way. Since we were heading to New York City to hit up Broadway, we prepped for our first show by watching Phantom on the Opera on Mike's iPad. We'd never seen it, and knew we'd enjoy it more if we knew the story-line.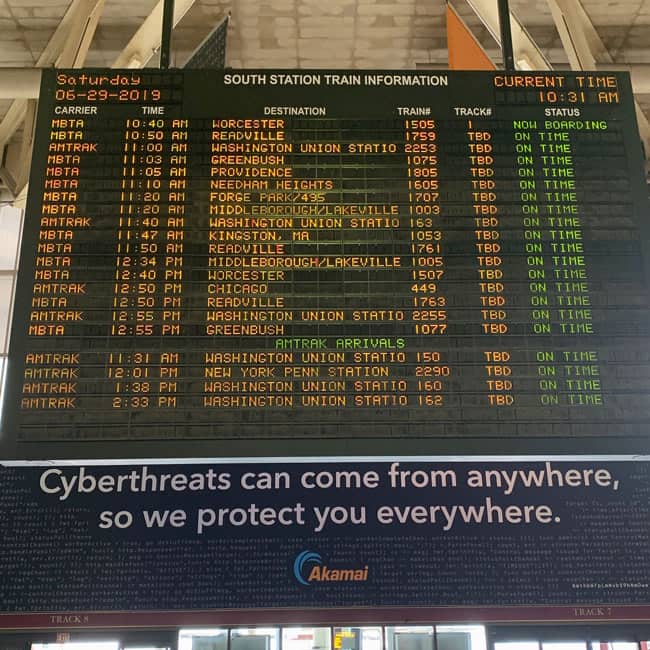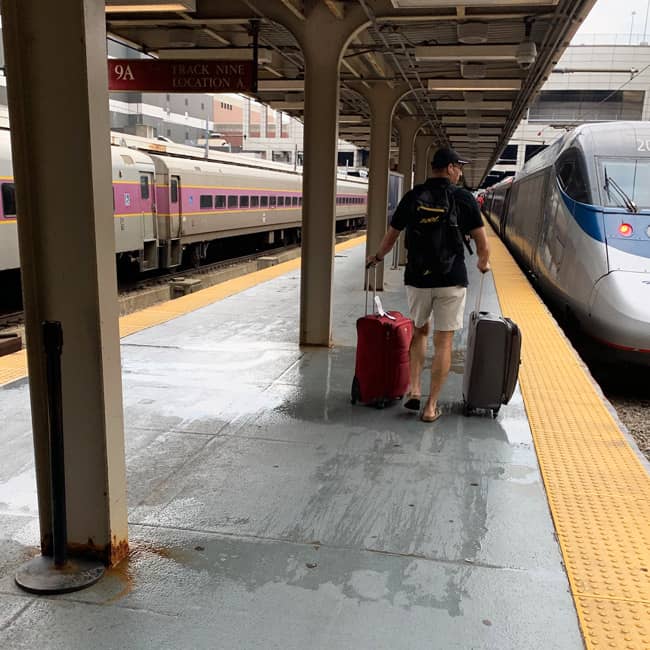 After four nights in Bar Harbor and three nights in Portland, we headed to New York City for our quasi-family vacation. 😀