Happening Lately – August 2018
This post may contain affiliate links which won't change your price but will share a commission.
Hey! It's just me, giving you an update on what's happening lately. So much, and so many feelings!
__________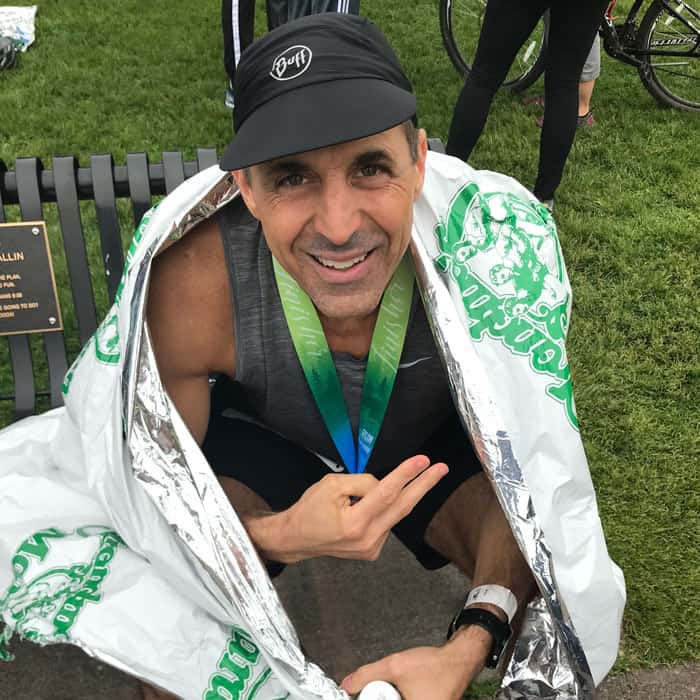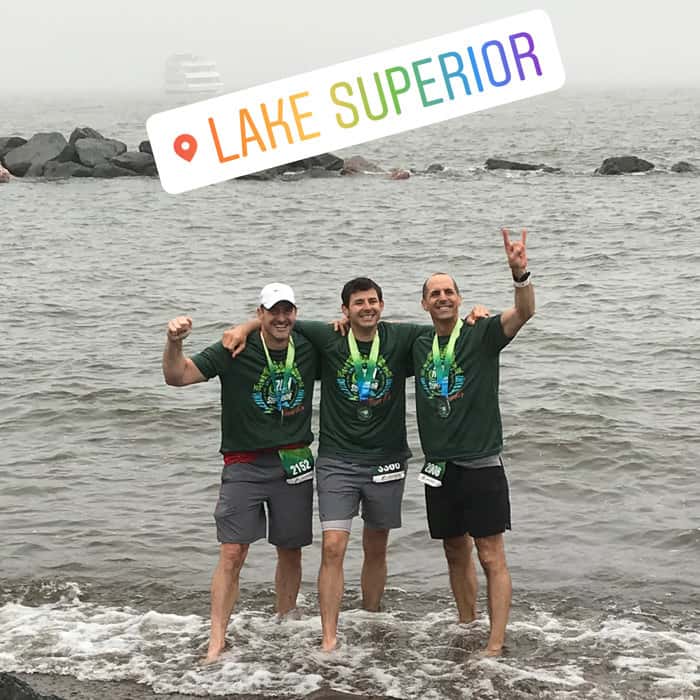 p r o u d
This guy. He ran his 2nd marathon in June. The same one (Grandma's Marathon in Duluth, MN) 20 years apart, and get this. He slashed 20 MINUTES off of his time, running this year's marathon in 3:34, ALMOST qualifying for Boston. Is it possible to age backwards? For real? Maybe a second Benjamin Button in the works here.
Oh, and it gets better. Both of his brothers ran it too! Afterward, the three amigos dipped their toes in CHILLY Lake Superior and posed for a few pics. Then the three of them hobbled, limped, and almost crawled to the hotel.
I know what you're thinking. Did they cross the finish line arm in arm?
No. They did not. But they ALL finished. And they all drank beer afterwards. Mug to mug. 🙂
__________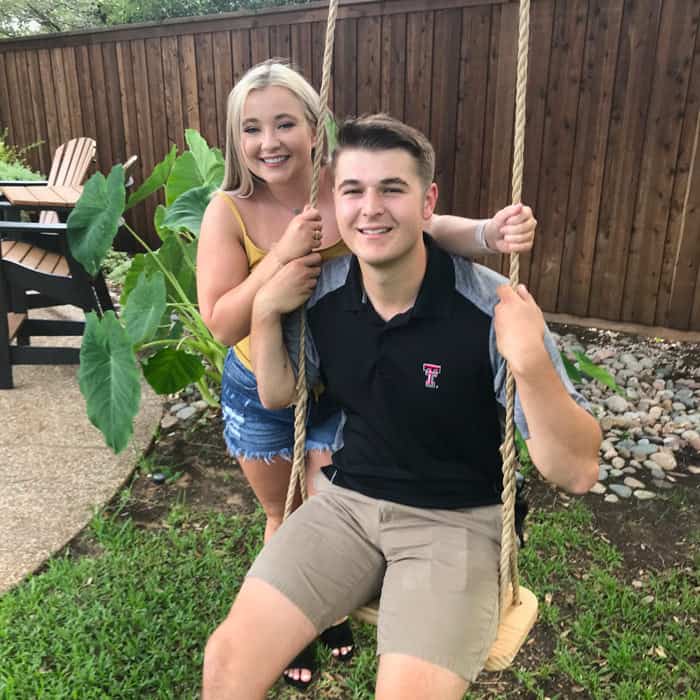 n o s t a l g i c
Here they are. All grown up.
Josh and Tiffany are back at TTU for their senior year. Yes, college – not high school. EEP. Did I miss something here? Because the last three years are a blur to me.
Josh is actually graduating in December, a semester early, and then Tiffany will graduate in May. So they will be "long-distance dating", which might be tough on these two kids millennials.
I know that BIG things are in store for Josh and Tiff.
__________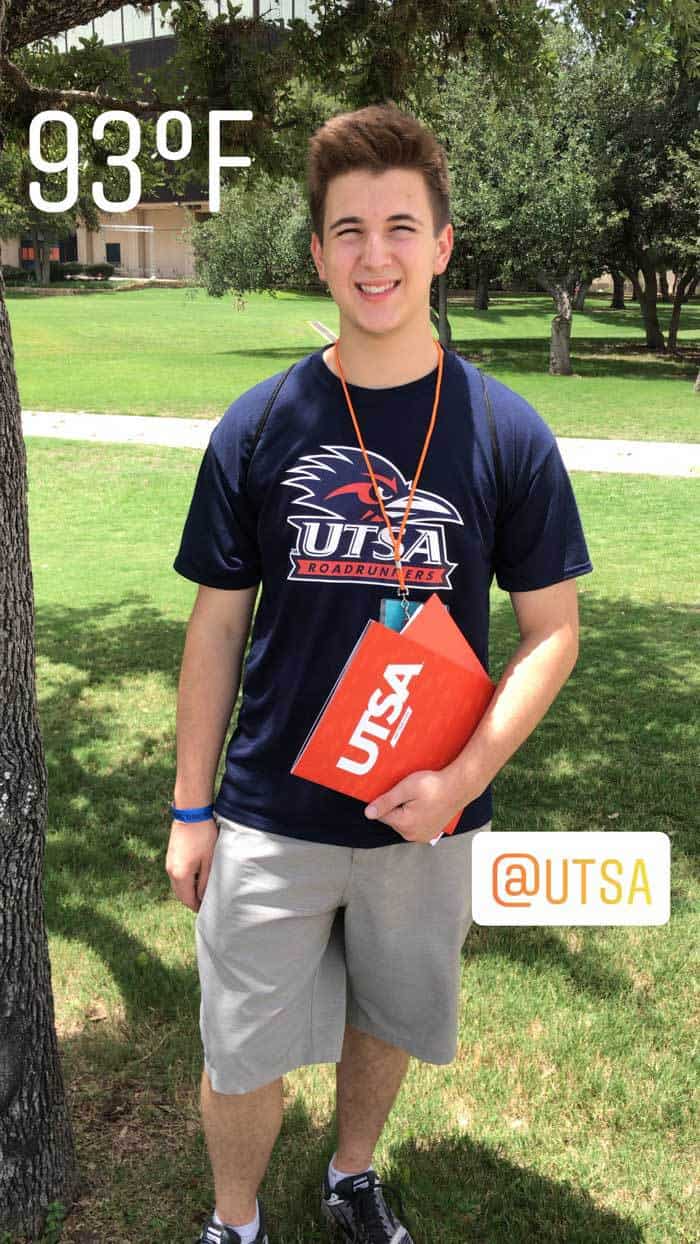 e m o t i o n a l
Send help! My baby is about to start college.
ALL the emotions lately, and more. My eyes are leaking.
We dropped this kid off at UTSA on Saturday, and the empty nest is now feeling VERY…empty. I know Zach will do great, especially without momma bird hovering, reminding, waking, reminding, and hovering. Repeat.
__________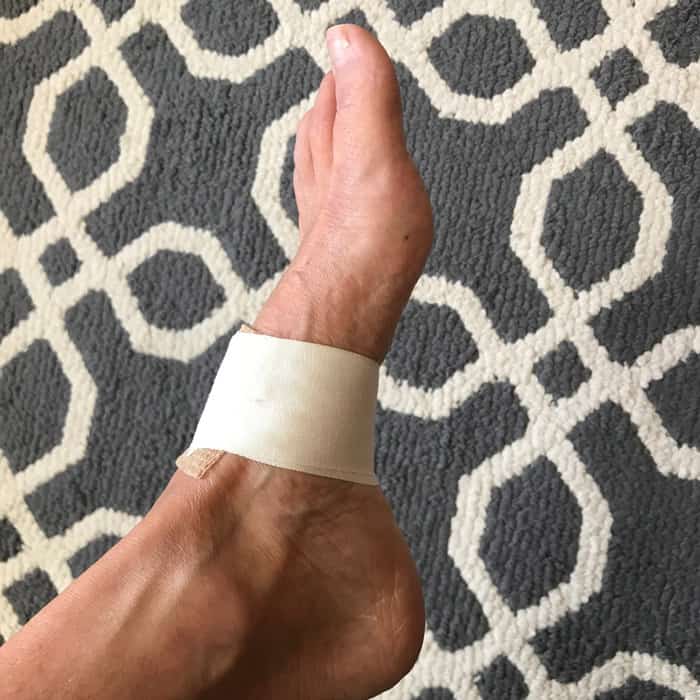 f r u s t r a t e d
I'm not gonna lie. The past nine months have been THE HARDEST. Chronic pain is no joke.
Some of you might have read my foot story back in February.
A quick update.
My foot doc sent me to a pain doc. (I had a PRP – platelet rich plasma – injection in my left foot, and it still hasn't healed.)
Pain doc sent me to PT. (Starts this week, oh joy.)
Repeat MRI scheduled for late Sept.
Thank God for my family and friends, for my new love/hate relationship with swimming, my sweet puppy, Kroger Click-List, athletic tape, my knee scooter, my kitchen roll-y chair, and the BLOG.
Oh, and books.
__________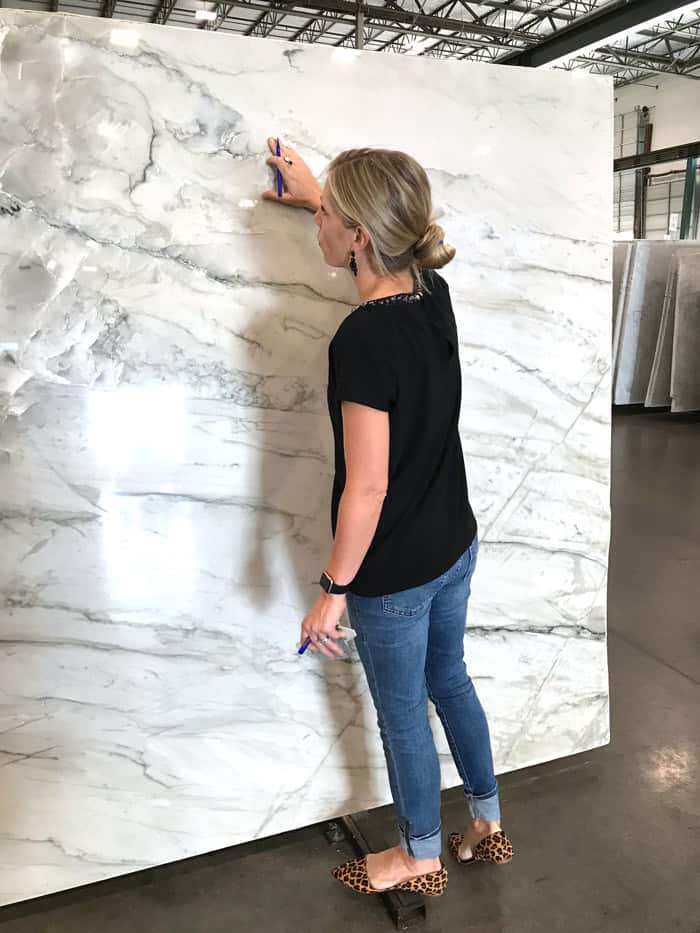 e x c i t e d
What??!! A FIXER-UPPER at MY house??
YES. We're gutting the kitchen and family room, and starting over. We've been working with a designer this summer to create a brand spanking new kitchen, and a family room with zero wainscoating. Halleluia! I'm over the moon about it, and I can't wait to show ya'll what we're doing.
It's gonna be so great. Minus the three months of living in construction dust with no kitchen.
If ya'll would like to invite us over for dinner sometime, we're free Mondays, Tuesdays, Wednesdays, Thursdays, Fridays, Saturdays, and Sundays, starting September 4 through mid to late November! 🙂
BTW, the slab above will be our kitchen island. Andra (our designer) gave it the once over, and I gave it a big thumbs up!
My Pinterest Board is called "Dream Kitchen", for those who want to follow it, amidst my many many many food boards. But hey. What good is a Dream Kitchen without food inspo?
P.S. I'll be documenting the remodel on my Instagram Stories, if you'd like to follow along. Get ready for a HUGE mess.
__________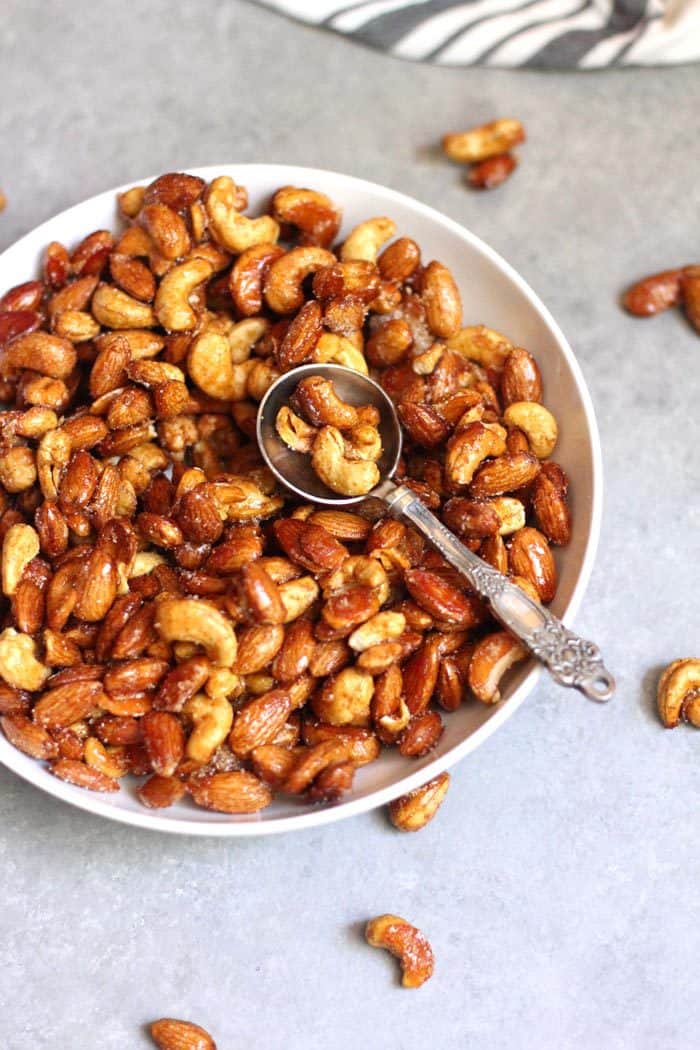 h u n g r y
People often ask me why I'm not a larger person, because all I do is cook. For real!
I tend to cook pretty healthy overall. Balance is key to me, so I do splurge every once in a while with a cookie or a cupcake. I eat chocolate nearly every day (these!) and can't resist the scones that I bake. They are my absolute fav.
The honey roasted nuts above are sort of addicting, and I've made a few batches lately. Stay tuned for the recipe this fall!
Did I tell you how much I LOVE blogging? 🙂
__________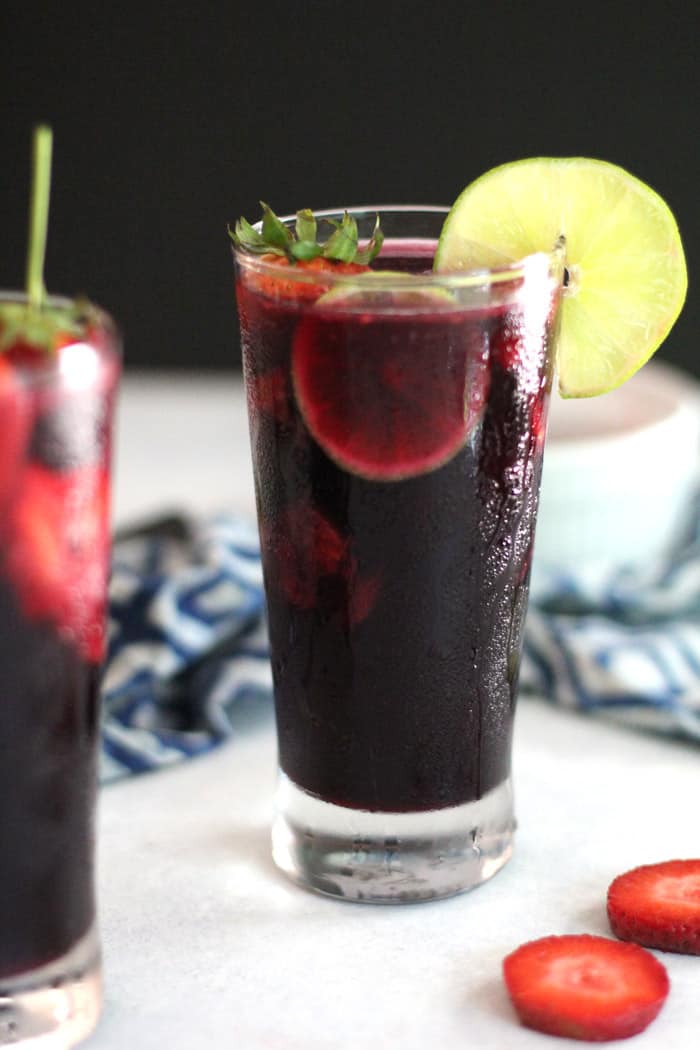 t h i r s t y
I love me some pretty cocktails. Ok, taste is important too!
This one is actually my Strawberry Mexican Mule, but in a glass instead of a mug. I love creating new cocktails. Drinking them is bonus, especially if I have a fellow tester. That's why most of my recipes are for TWO, not one.
__________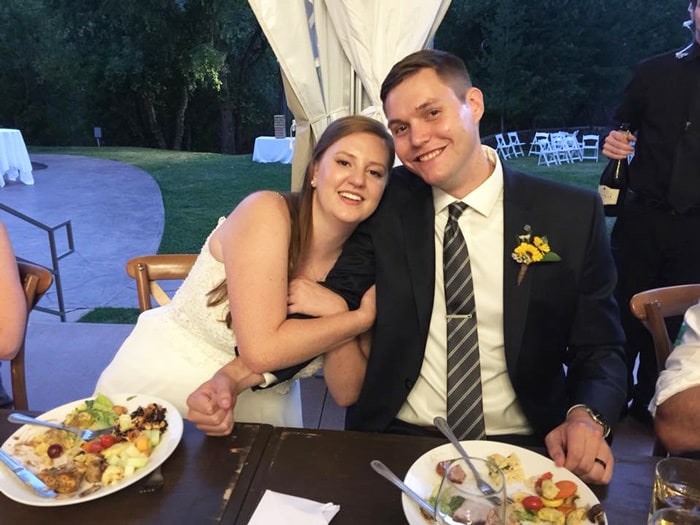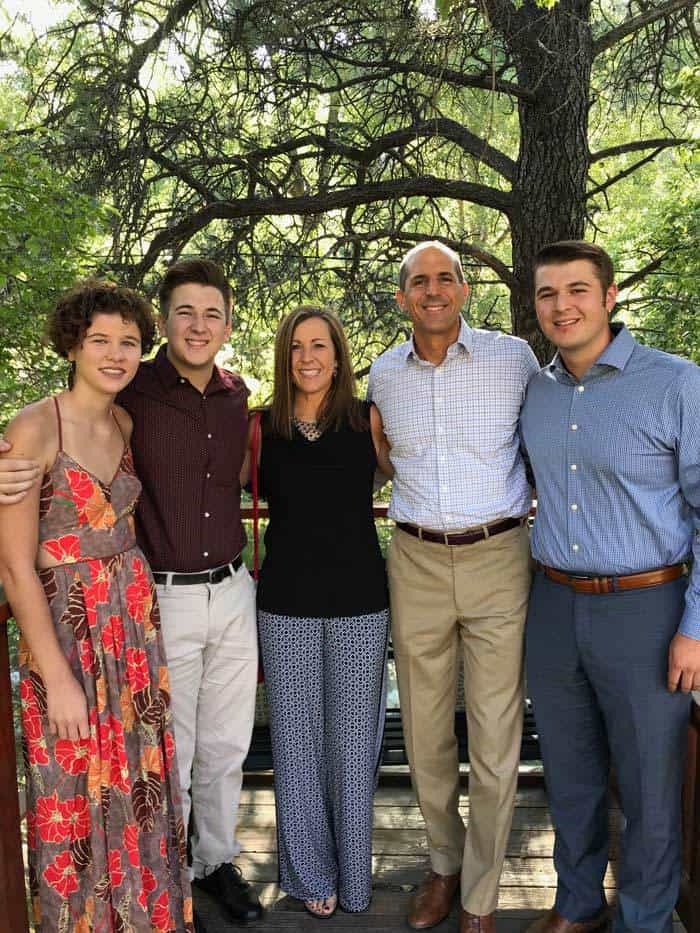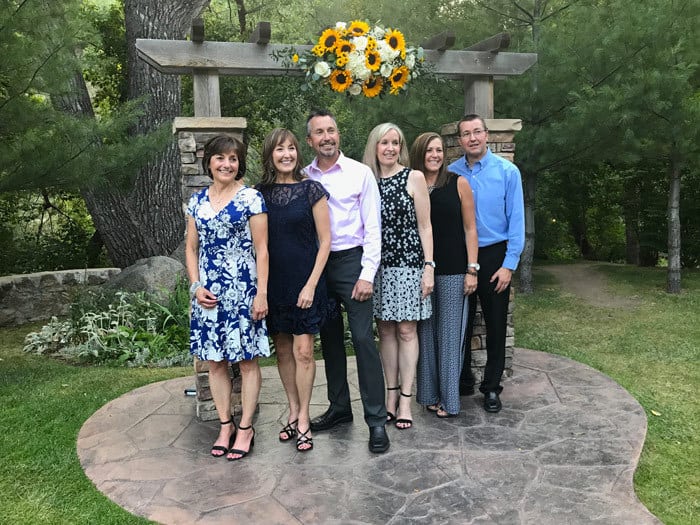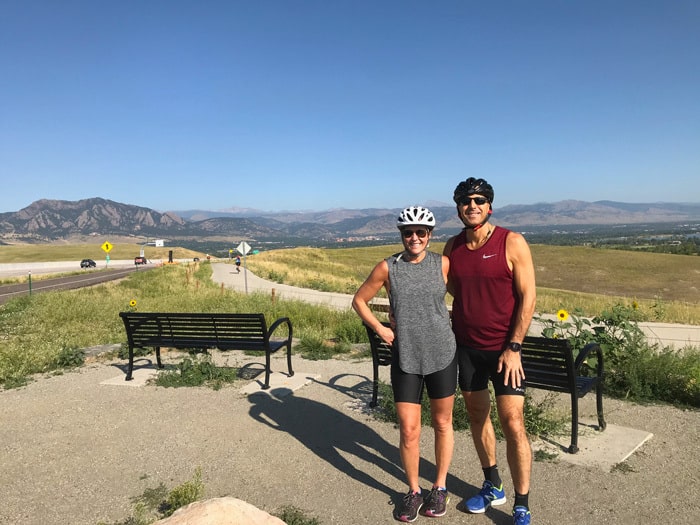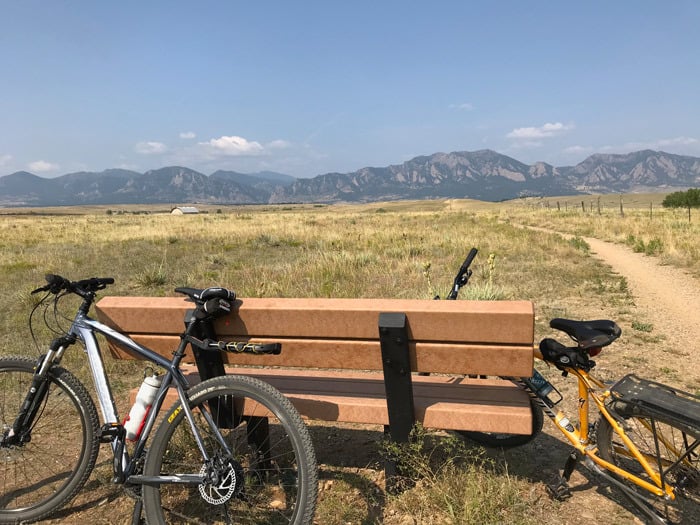 r e m i n i s c e n t
We just returned from a week in Colorado. My sweet nephew married his lovely lady in a beautiful outdoor wedding, and most of my family congregated. Pictured above is:
Aaron and Sally, the sweetest newly married couple!
The four of us, plus Zach's girlfriend, Kirsten. Josh's girlfriend (Tiffany) wasn't able to make it this time.
Me and my siblings, in order of age (or wisdom?). It was so nice to see everyone, and my sister, Jackie, is the BEST hostess!
While Josh golfed, and Zach and Kirsten hiked and checked out the Boulder scene, Mike and I stuck to our usual. Lots of coffee and lots of biking.
We biked on two different mornings, and burned some serious calories both times (AND my foot held up both times). However, they were FAR different rides.
The first ride was on rental bikes from the hotel. We pedaled from Broomfield to Pearl Street in Boulder, a round trip of 26 miles. The trickiest part was the uphill climb on the trail next to I36. It took forever, and if it wasn't for my SuperMan who literally pushed me up the hill (with his hand on my back), I might still be on the side of the road. The elevation was definitely a factor for me, and I sounded like a freight train.
The second ride was on my sister and bro-in-law's mountain bikes. We hit the Dirty Bismark Trail that began in back of their house, and after 15 miles (over two hours) and bunch of swear words (and a few tears) by yours truly, we made it. Parts of the trails were full of LARGE rocks, and probably a bit higher level than this old body can take. Mike took them like a champ. Go figure!
We love Colorado, and we'll definitely be back!
__________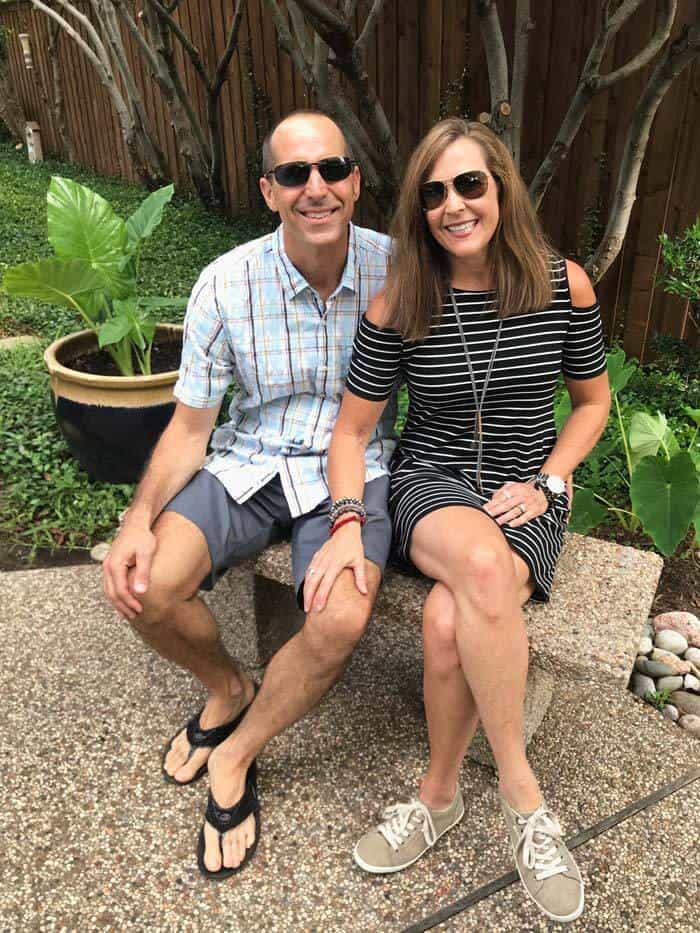 l o v e d
We always get back here, don't we? The guy who does it all.
I've had some rough foot days lately, and he's always there with a hug and a shoulder rub. This picture was taken on our 29th wedding anniversary, and he planned a sweet night out for us.
So thankful for him.