It's my Fall Showdown! Apple versus Pumpkin!
Today I'm sharing four apple recipes and four pumpkin recipes from my SWEETS category, so that you can be the judge to this showdown. From mini cheesecakes to cookies to cakes to cobbler – I'm sharing the best fall treats for you to try.
Which recipes have you tried (or WANT to try)? Do you prefer apple desserts or pumpkin desserts this time of year? Would love to know the answers to these questions in the comment section below! 😀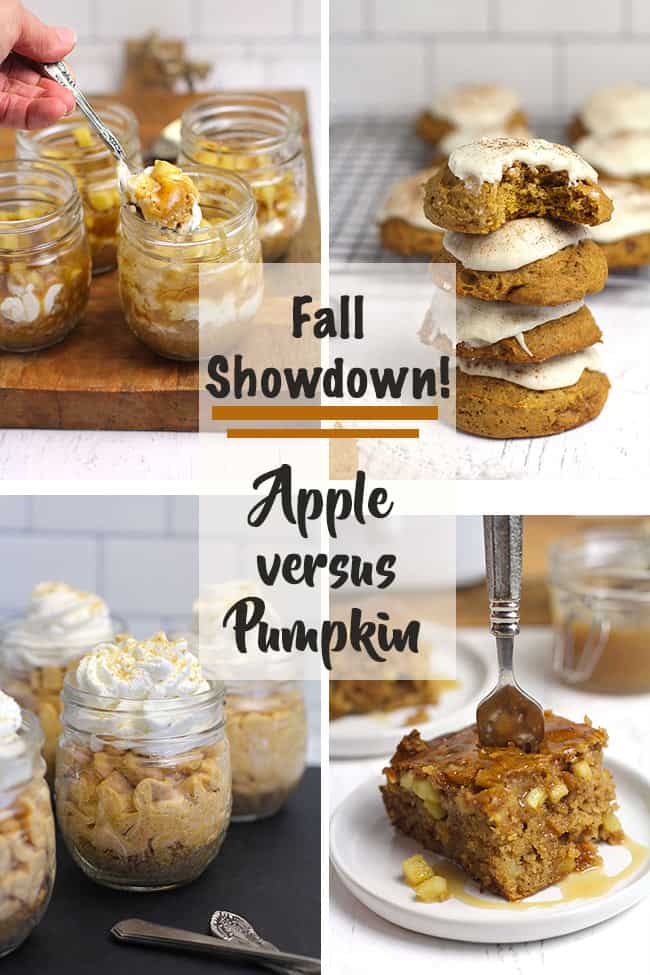 ---
Mini Caramel Apple Cheesecakes are a simple no bake dessert and served in cute little mason jars. These cheesecakes consist of three layers – a graham cracker crust, followed with a cream cheese mixture, and then topped with an amazing caramel apple combo. So delish and impressive too!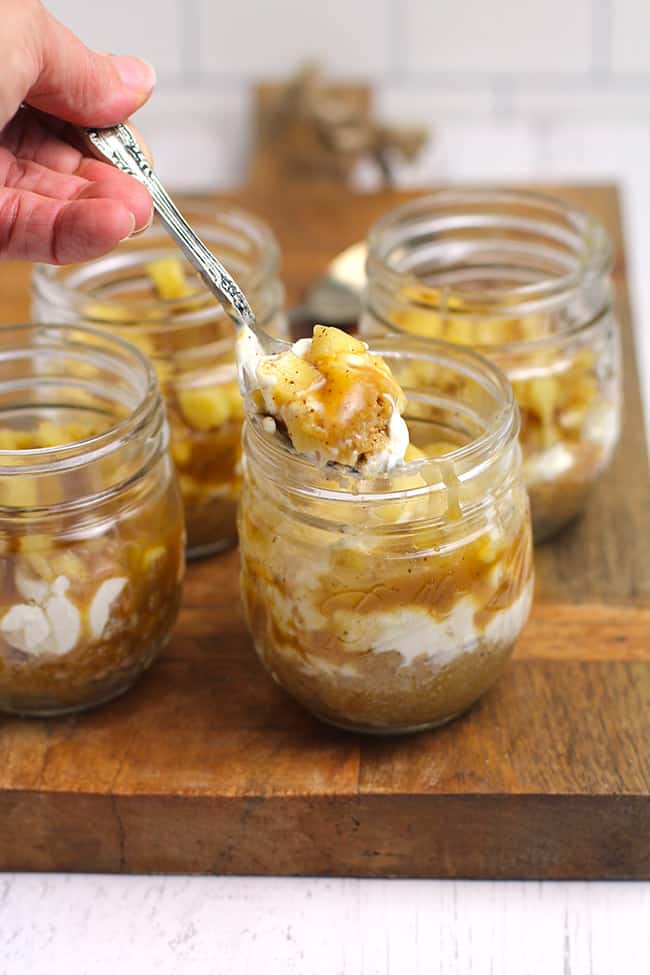 ---
Iced Pumpkin Cookies are thick and chewy, and topped with an easy powdered sugar icing. Store these favorite fall treats in the refrigerator, and enjoy them cold with a cup of coffee. A perfect duo, and your friends and family will be asking for the recipe!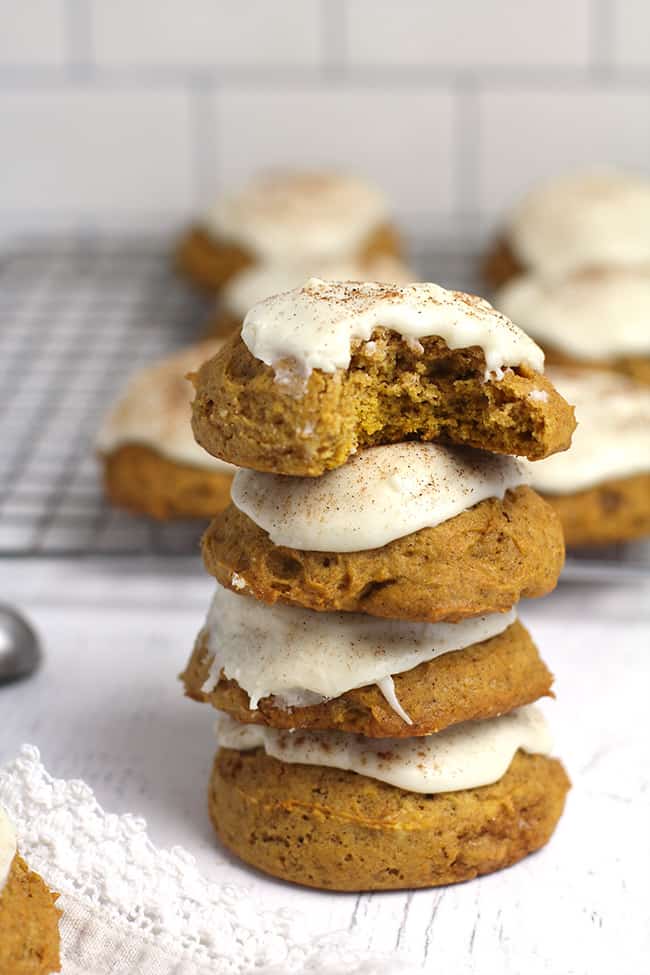 ---
Apple Spice Cake with Caramel Sauce is the perfect fall dessert. Seasonal apples, cinnamon applesauce, spiced rum, and an addicting caramel sauce are the featured ingredients in this delicious fall cake. So amazing and simple to make too!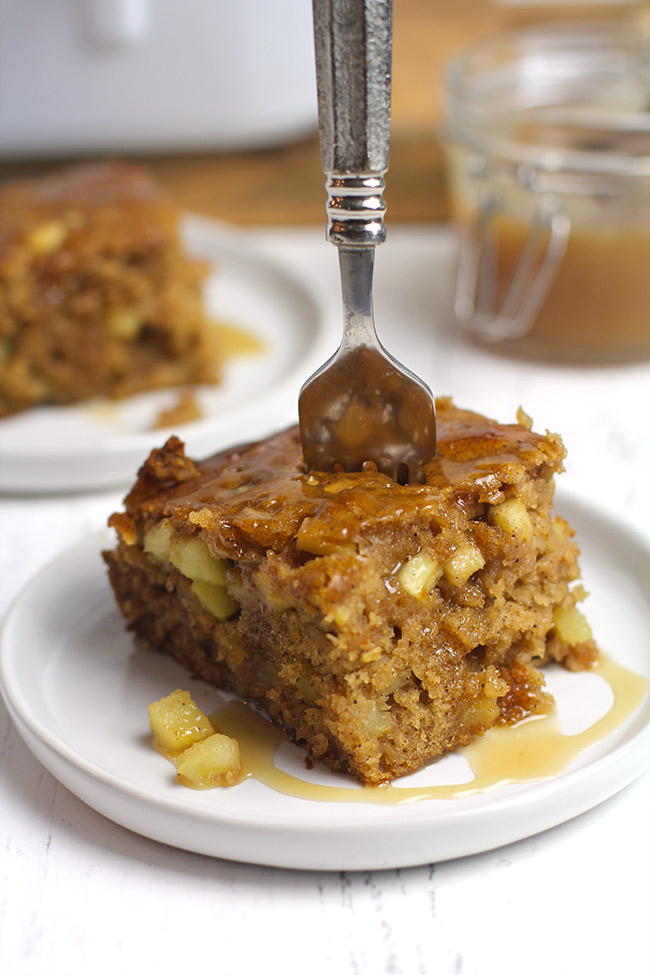 ---
Mini Pumpkin Cheesecakes are an impressive fall dessert, simple to make and so delicious. These little no-bake delicacies start with a graham cracker crust, followed with a pumpkin cream cheese mixture, and then are topped with some whipped cream. So good!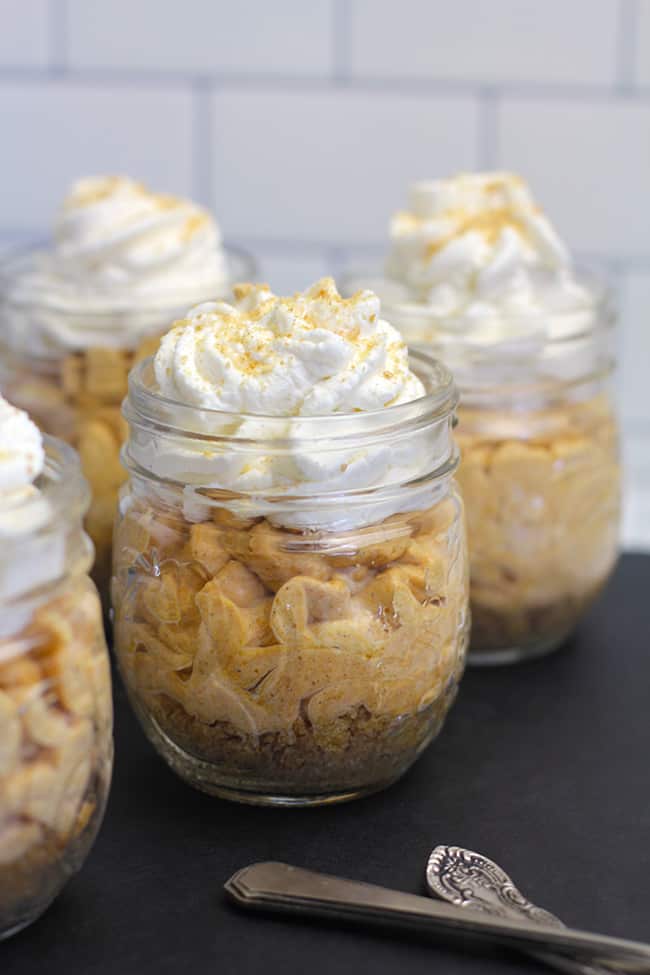 ---
Apple Pie Banana Bundt Cake is the perfect fall mash-up, and should be on your dessert menu soon. Seasonal apples, over-ripe bananas, cinnamon, and apple pie spice are the featured ingredients in this delicious fall cake. Worth every calorie and more!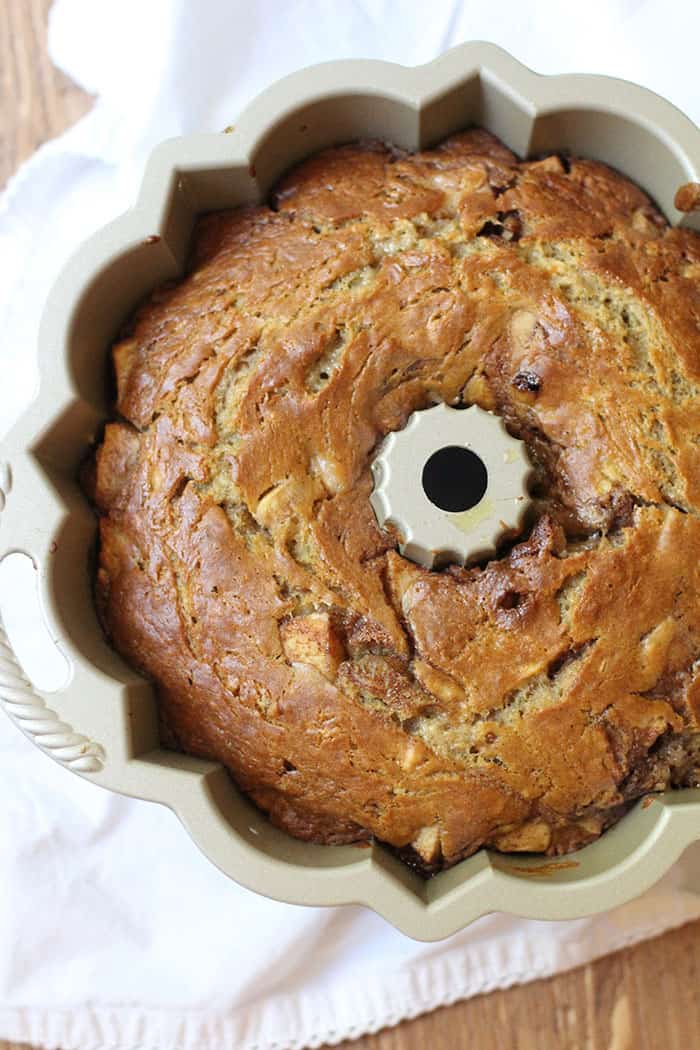 ---
Best Pumpkin Cake with Cream Cheese Frosting starts with a super moist cake, and is topped with the best cream cheese frosting. This easy fall dessert is full of all the pumpkin flavors, and is the perfect treat to enjoy with a cup of coffee.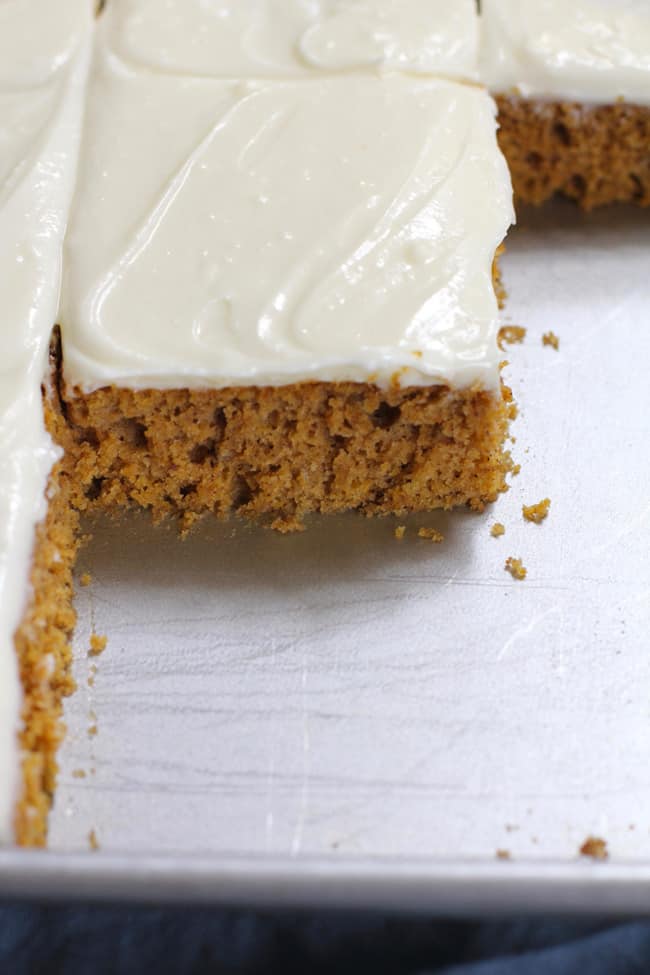 ---
Apple Cinnamon Cobbler is gonna be your new favorite fall dessert. Use your favorite apples combined with the best cobbler topping in the universe!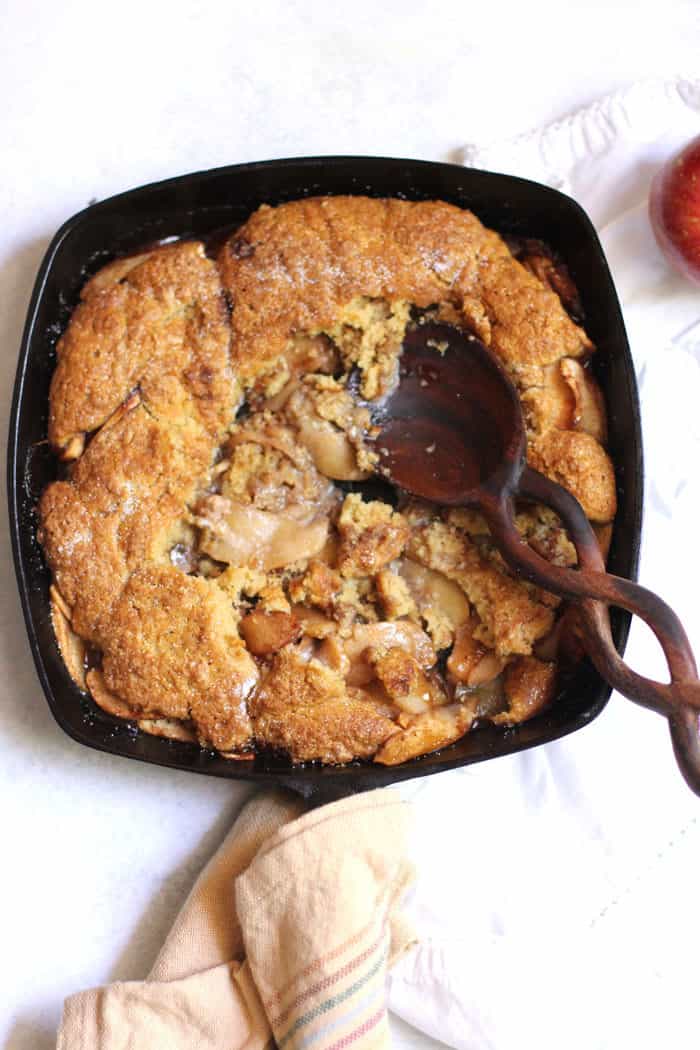 ---
Pumpkin Streusel Cake is the ultimate fall dessert. Combine a moist pumpkin cake with a brown sugar streusel layer in between, and then top it with an easy cinnamon icing. This fall delicacy goes perfectly with a hot cup of coffee, and tastes best with a friend or two!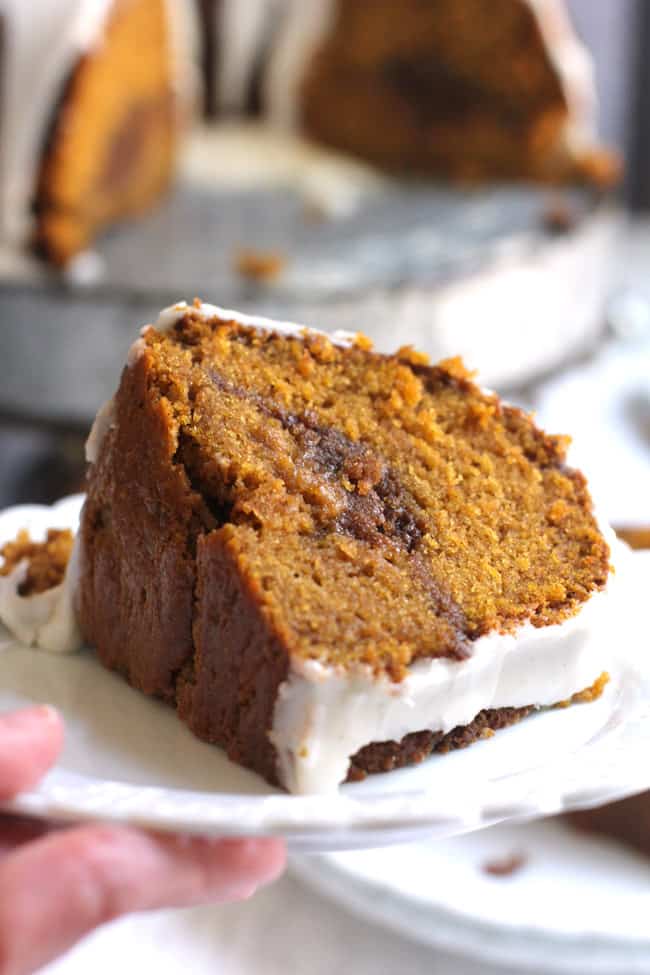 ---
Happy Fall, ya'll!