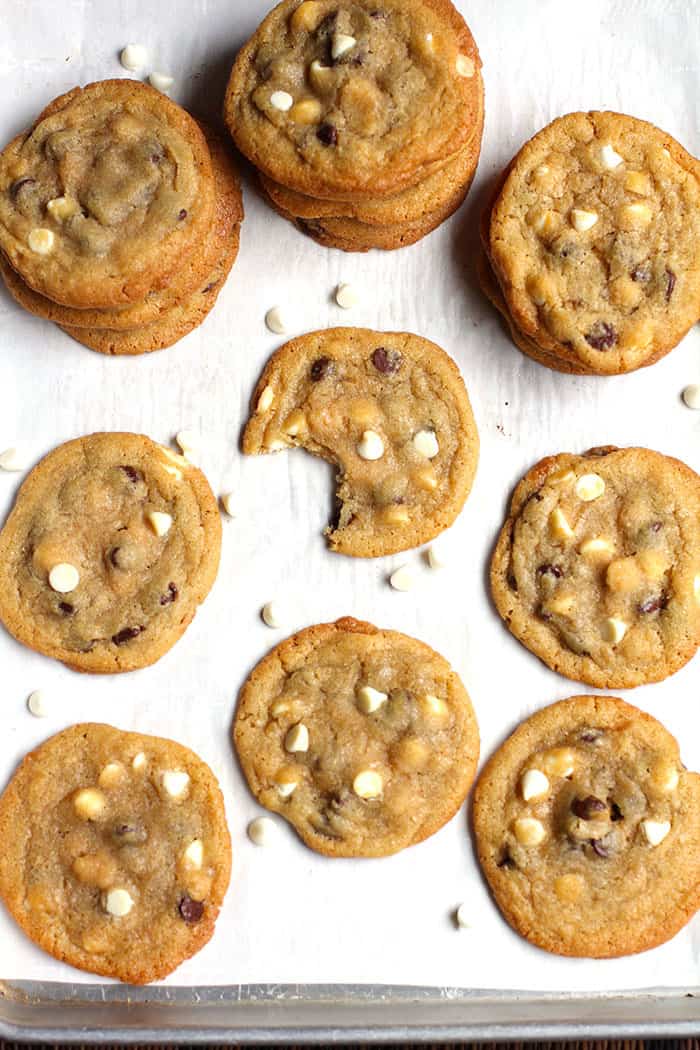 There is ONE cookie recipe that immediately comes to mind when I remember Mom's cookie baking. If you asked any one of my siblings (and their spouses), or any of Mom's grandkids, they would know which was her favorite. Drum roll please….Chocolate Chip Cookies by Norma Jean!
Stay with me here. These chocolate chip cookies weren't just ANY old chocolate chip cookies. They were special. Because of the special secret ingredients: 1) Butter-flavored Crisco, 2) Nestle white chocolate chips, and 3) Watkins Vanilla
 (this is a MUST-have for baking!)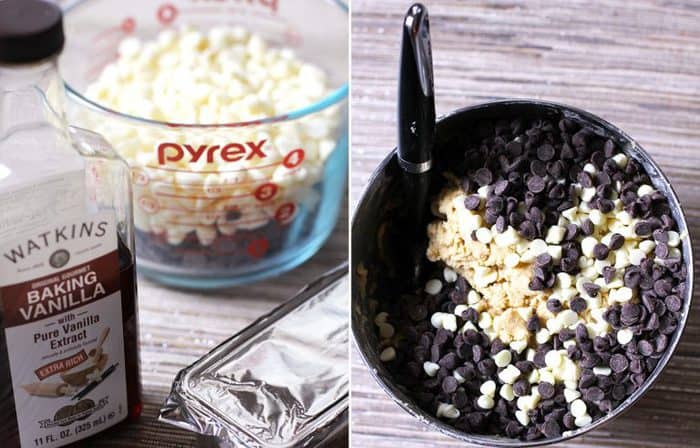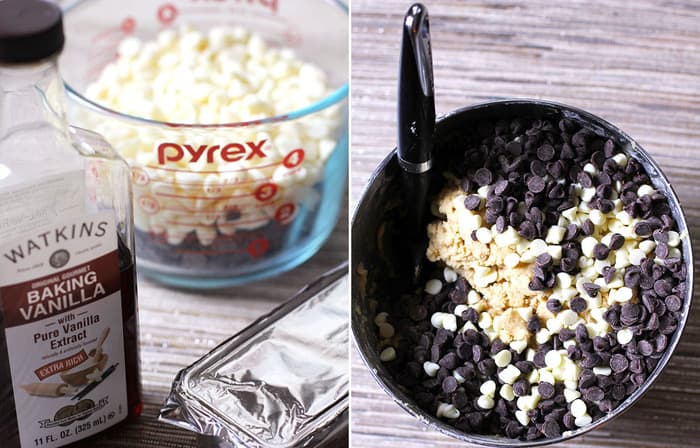 Mom used to keep bunches of cookie balls in her freezer. When we came home, she'd take a dozen or so (maybe more) and bake them fresh.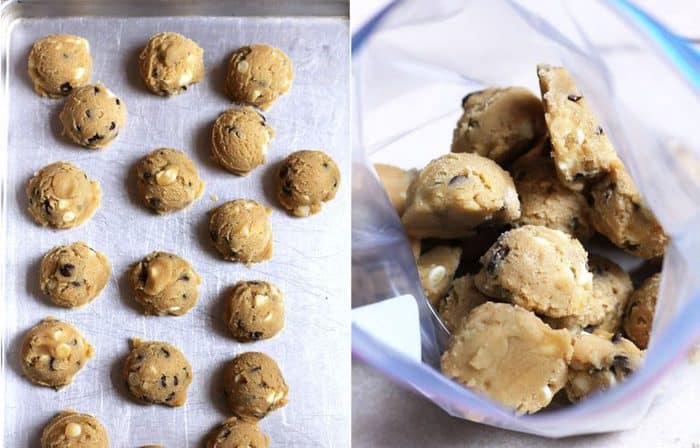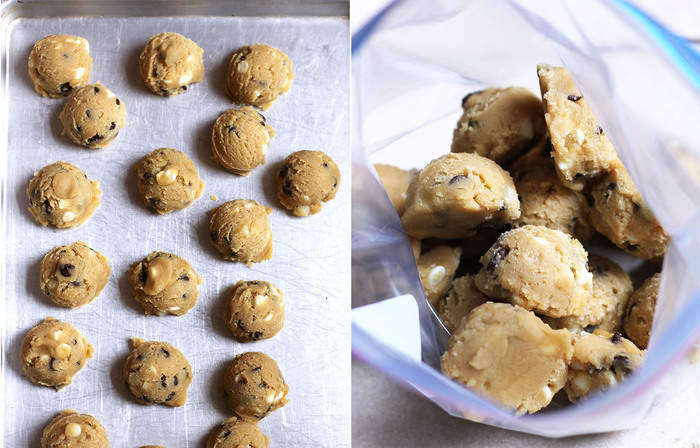 My boys LOVED it when they got to enjoy warm SPECIAL cookies at Grandma's house. And Mom really loved to watch her grandkids eat her homemade cookies. Such a sweet exchange and an even sweeter memory. Pure cookie love between Grandma and her grandkids.
Because cookies are love in Norma Jean's world.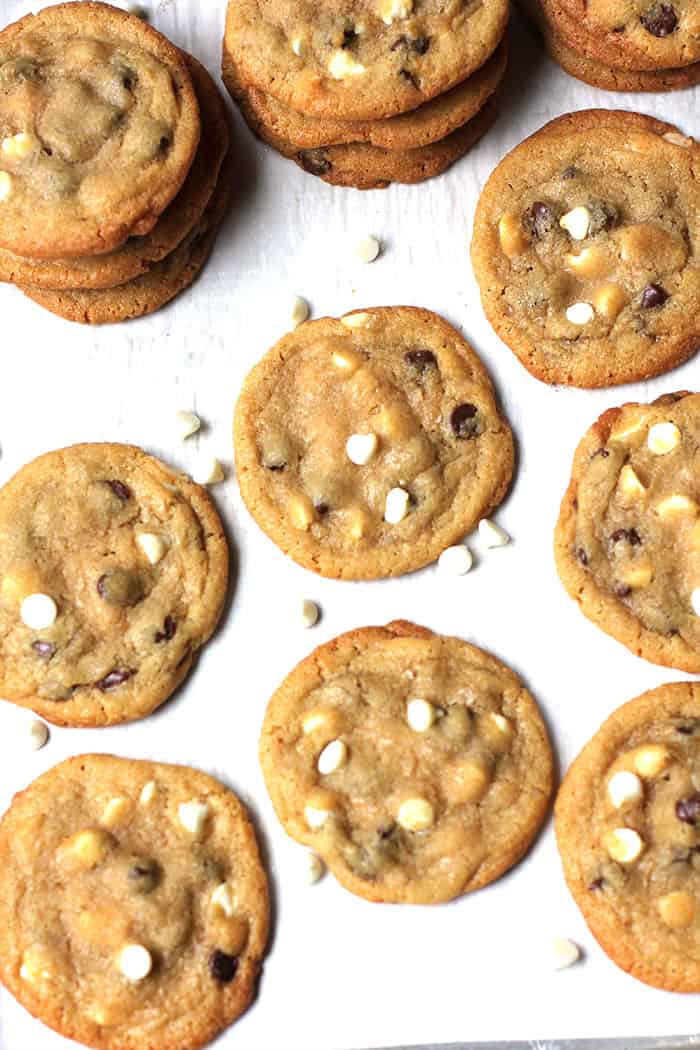 Remember, my mom's process of baking cookies was to bake one – all by it's lonely self – to see if the batch needed more flour. I had the pan full and then remembered. So I quickly removed all but one. I determined that I needed a touch more flour.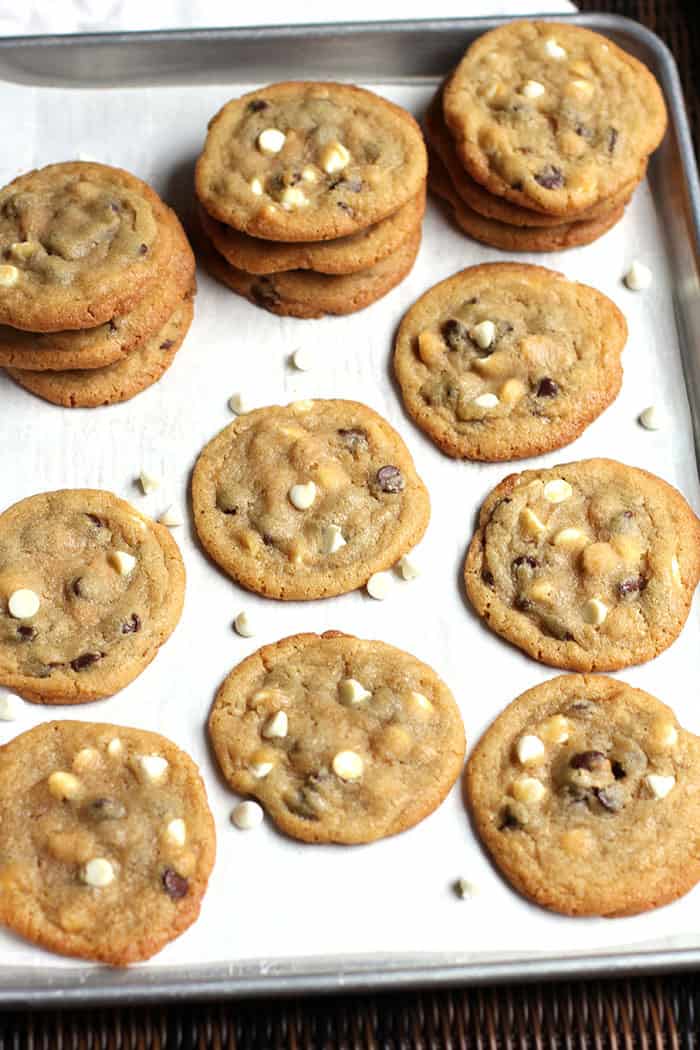 The photo below was taken at Christmas of 2000 at Grandma and Grandpa's house, when Zach was just one. He had been sick and finally felt like eating. So what did Grandma Norma give him? A COOKIE! (a sugar cookie, not a special chocolate chip cookie) Because only grandparents can get away with feeding their grandchildren a cookie for breakfast, after they are sick. He absolutely inhaled it.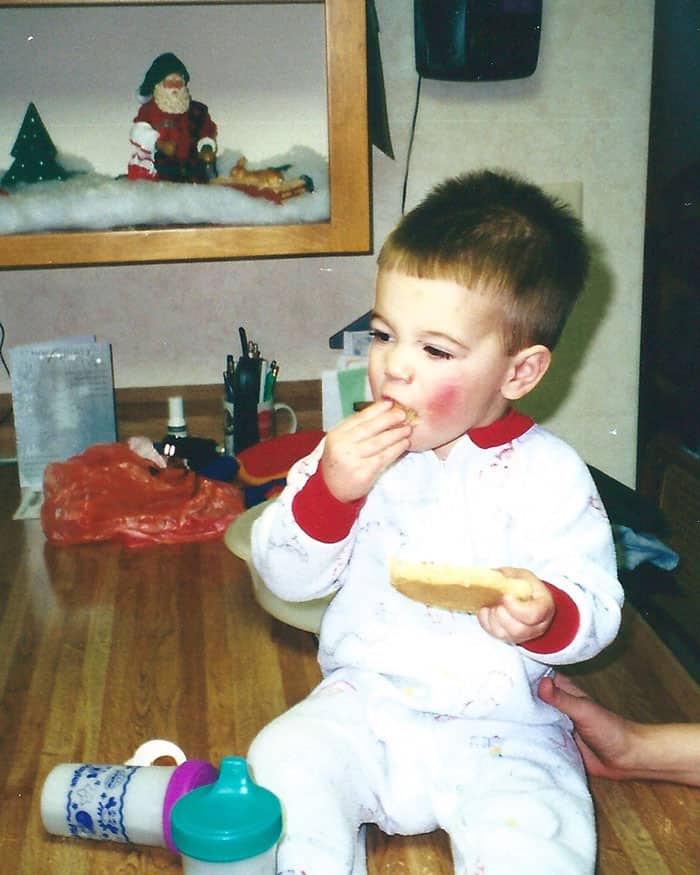 I cannot tell a lie.
This wasn't a secret recipe. Mom never had those. This recipe is printed on page 103 of the St. Joe Cookbook (the church cookbook she helped produce). She shared EVERYTHING, especially when it came to her recipes. She was, and still is, one of the most generous human beings I've ever had the pleasure to know and love.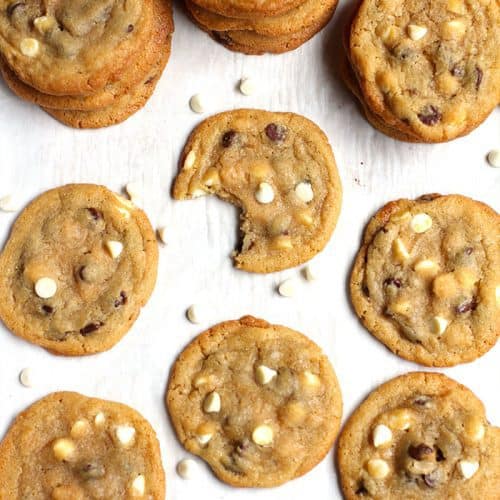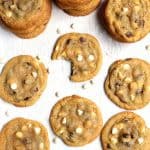 Chocolate Chip Cookies by Norma Jean
a delicious chocolate chip cookie with white chips and a big hit of good vanilla
Ingredients
1

bar

butter-flavored Crisco bar

one cup

2

sticks

margarine

or butter (at room temperature)

1 1/2

cups

white sugar

1 1/2

cups

brown sugar

3

large

eggs

3

Tablespoons

Watkins vanilla

1/2

teaspoon

salt

1 1/2

teaspoons

baking soda

4 1/2

cups

all-purpose flour

12

oz.

Nestle milk chocolate chips

12

oz.

Nestle Premier white chips
Instructions
Cream together the Crisco bar, margarine, and sugars. Add eggs and the vanilla and mix.

Combine all the dry ingredients in a separate bowl. Pour into the wet ingredients and mix until just combined.

Chill in the refrigerator for at least one hour.

Roll one cookie in a ball and place on baking sheet. Bake on 350 degree oven for 12 - 13 minutes or until top is slightly browned.

Determine if batter needs more flour. If the cookie got too flat, you may need more.

Adjust flour and bake remaining cookies.
Recipe Notes
These cookies freeze well after baking or you can make dough into cookie balls and freeze.