My hubby loves to compete. He's 49 and is as fit as a fiddle… Or maybe as fit as a 35 year old.
His cancer scare definitely impacted how he currently takes care of himself. And I couldn't be prouder of him.
Mike signed up for the Mammoth Run in Glen Rose, TX, and decided we should make it a weekend get-away. I'm always up for an adventure to somewhere new.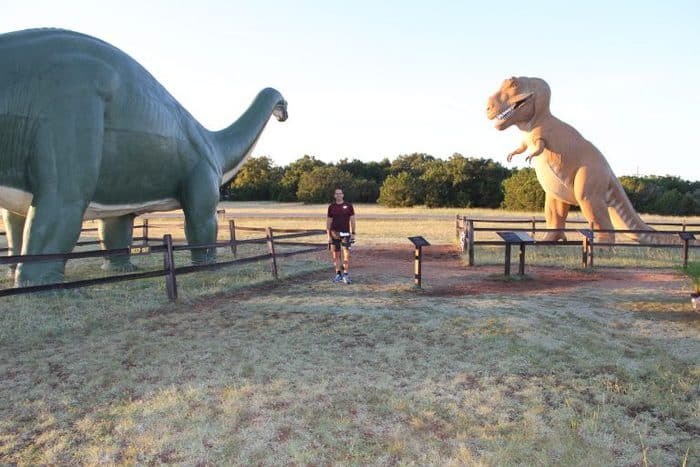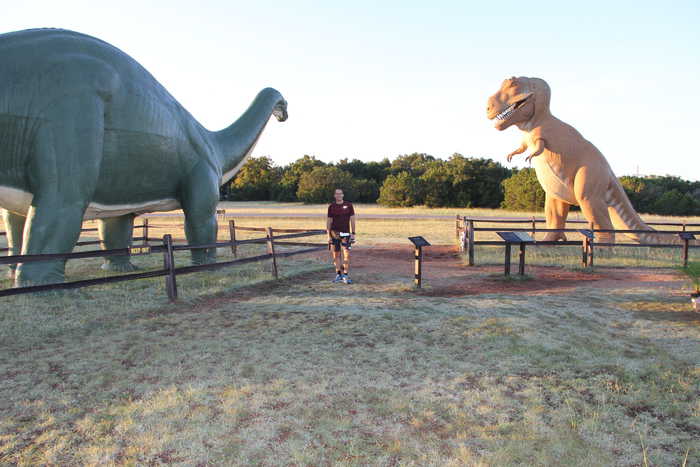 During the first evening of our stay, we attended The Promise, a musical production about the life of Jesus Christ. The Promise is celebrating its 28th season in Glen Rose, with performances on Friday and Saturday evenings in September and October. We were very impressed with the performance and amazed at the large cast of both adults and children of all ages, as well as live animals.
The Mammoth Run is in the Dinosaur Valley State Park in Glen Rose. This park is known for the dinosaur tracks that were left in the bed of the Paluxy River, long ago.
Mike ran the 15K run, which was approximately 9 miles on a natural obstacle, adventure trail. He knew he would struggle with the downward part of the course, especially since he trained on mostly level ground. But he ran through the pain of his sprained ankle (occurring at mile 2 of this race), even running through the slippery river bed, and ended up 15th out of 54 participants.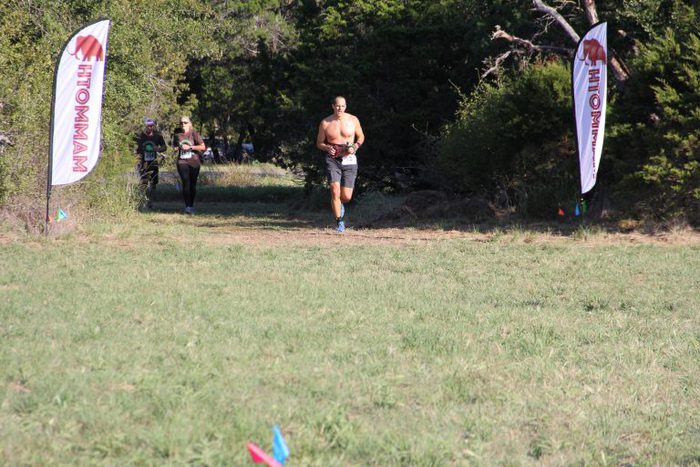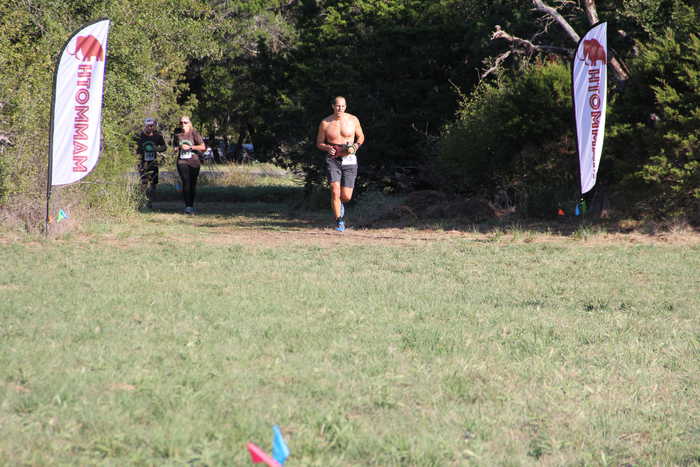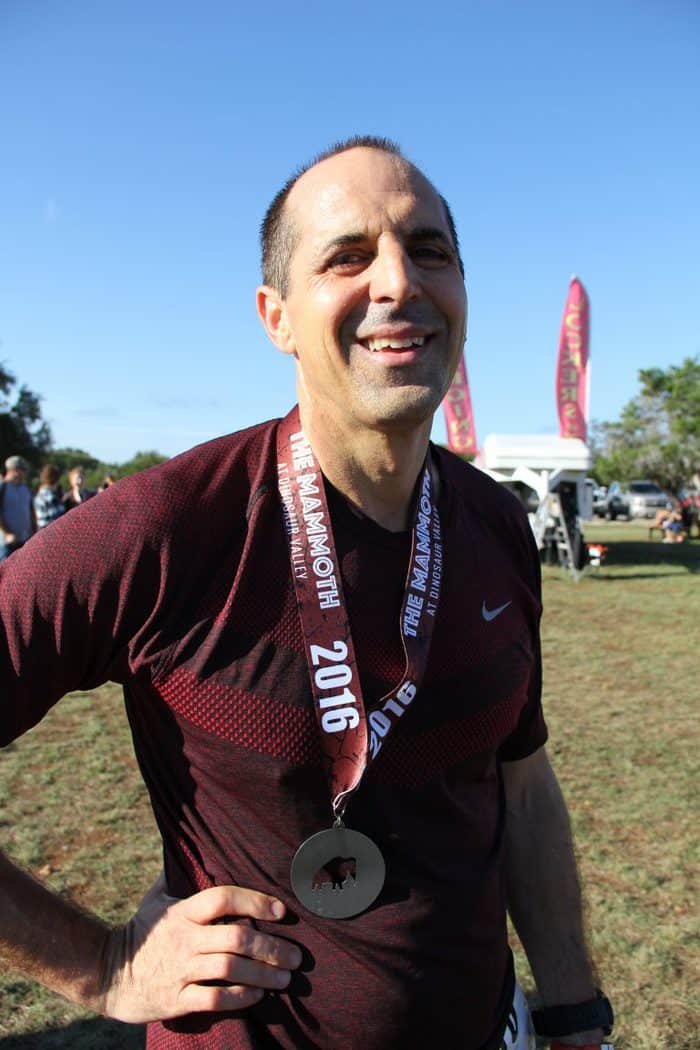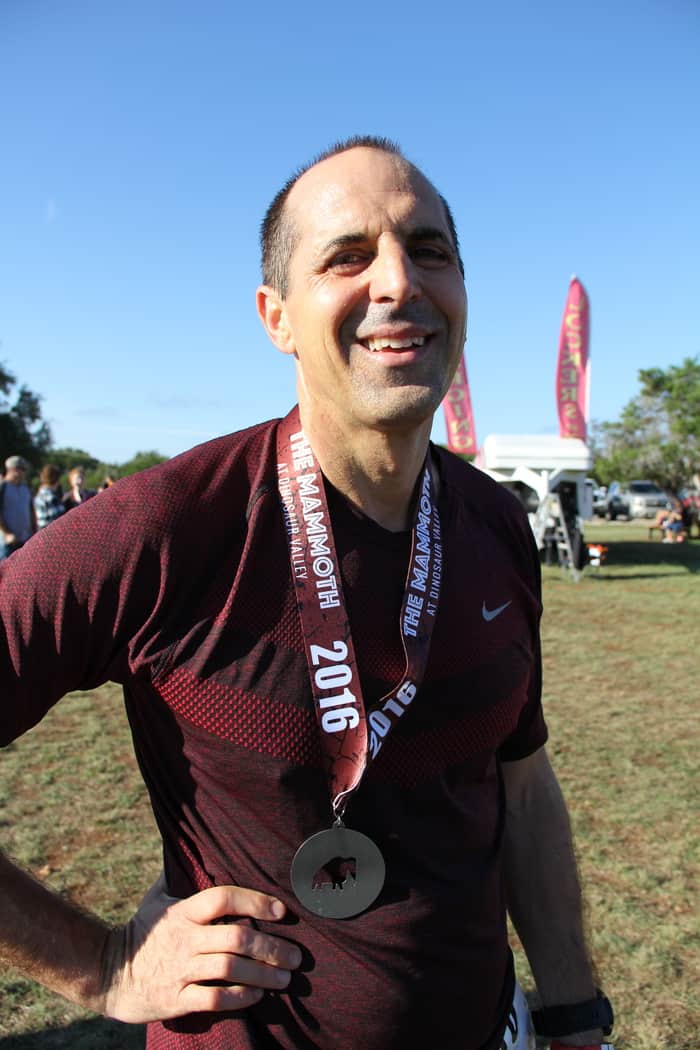 After the run, we checked out the dinosaur tracks for ourselves. I was amazed at how slippery the river bed was, so I treaded lightly.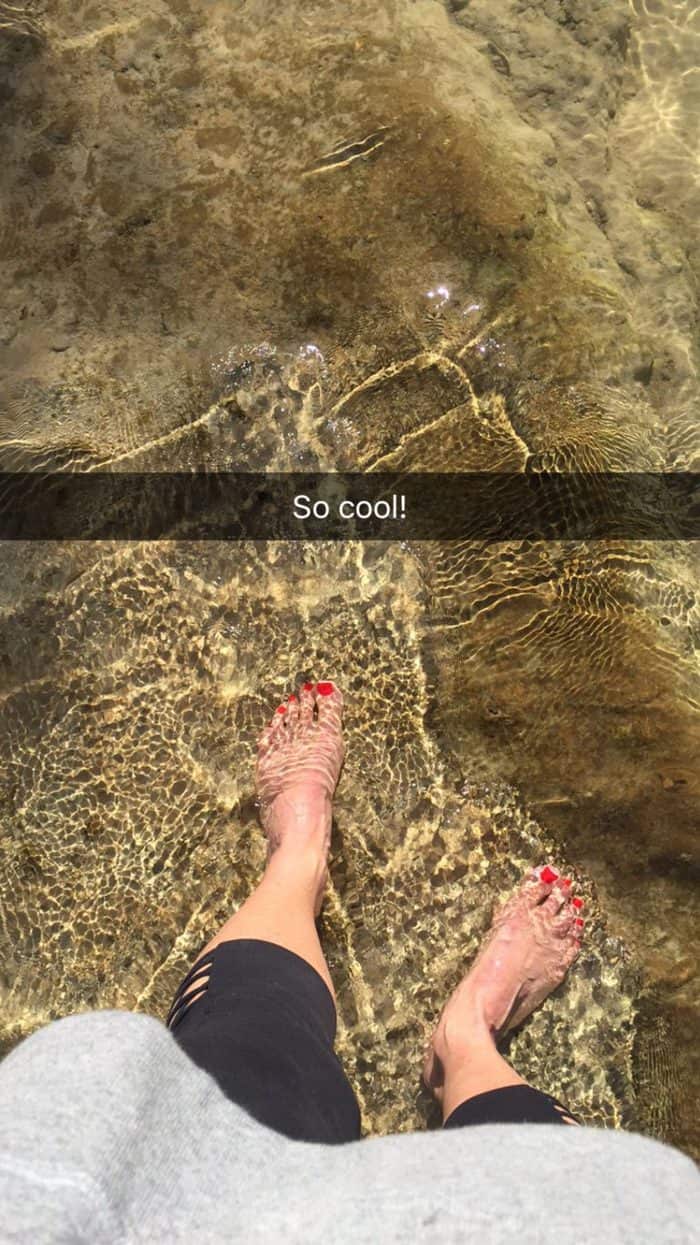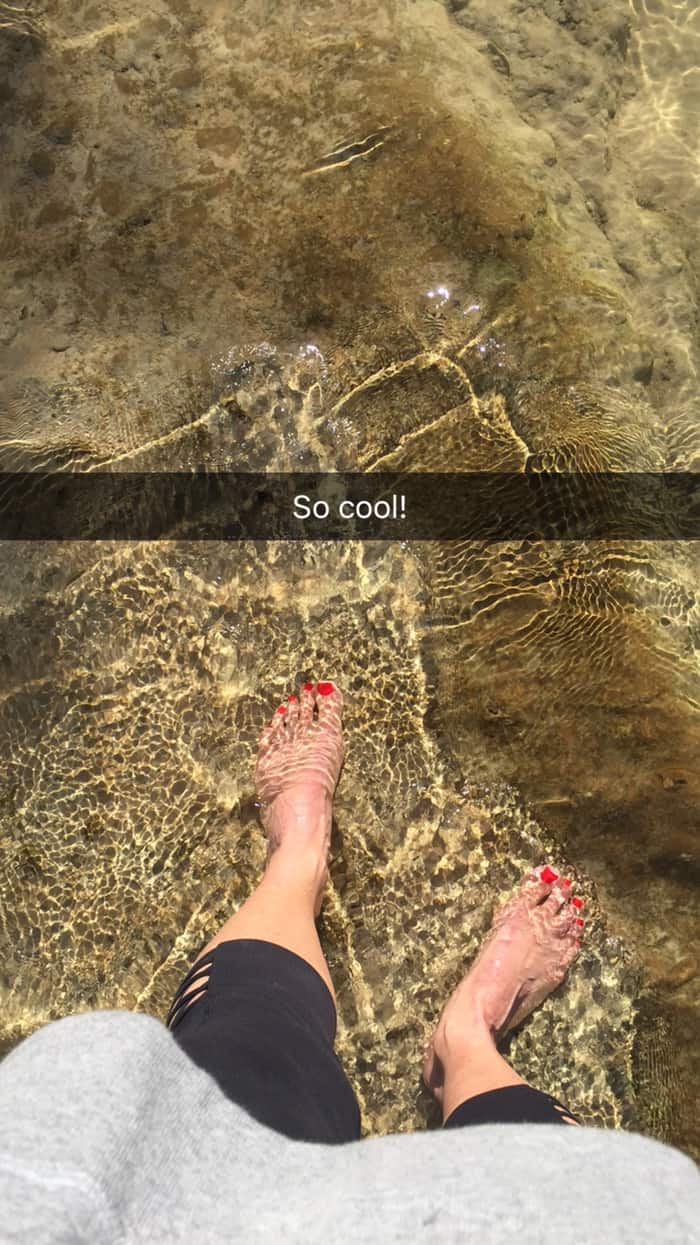 After a quick shower, we headed to downtown Glen Rose, a very small but quaint square. My runner was starving so we decided to eat at the Green Pickle, a hole-in-the-wall place that had the BEST fried pickles and burgers! The Blue Moons weren't bad either.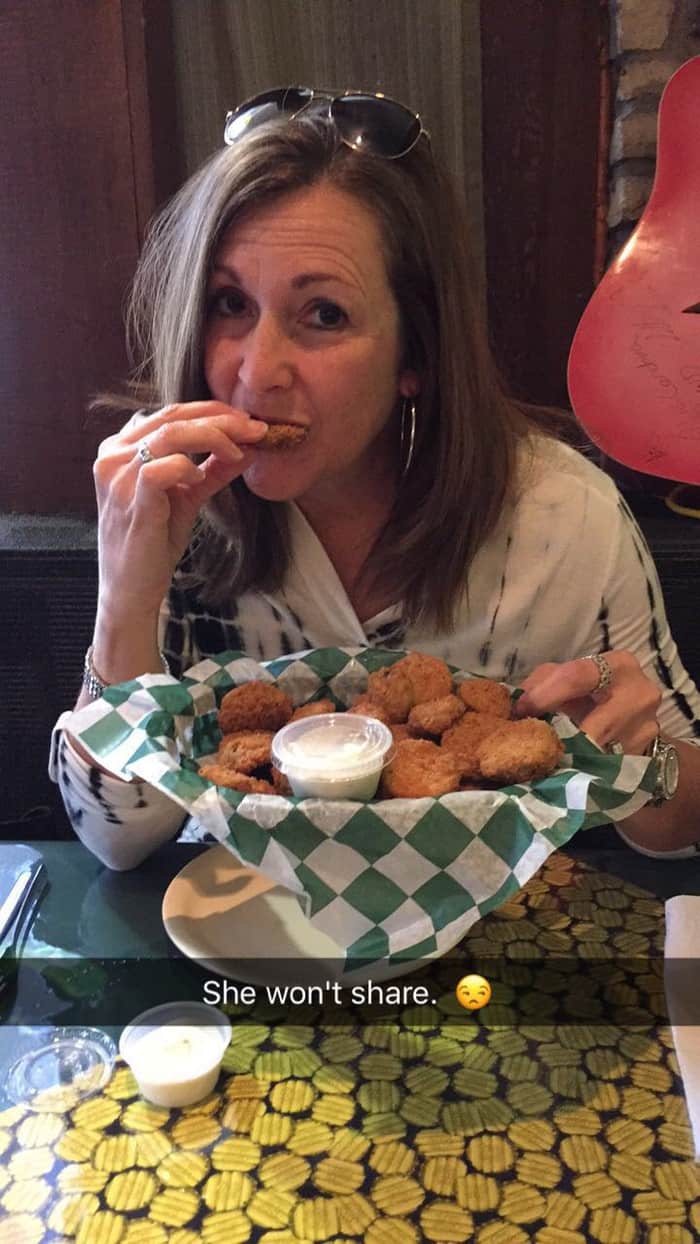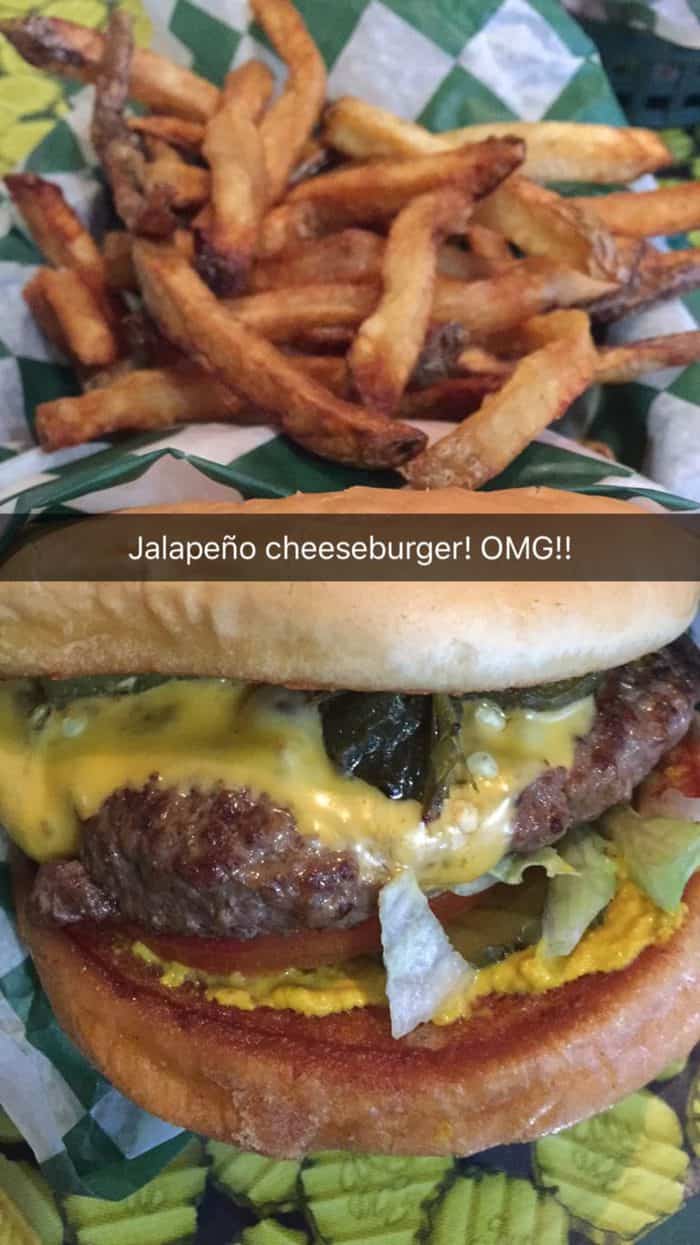 We stayed two nights at the Paluxy River Bed Cabins near Dinosaur Valley. Our stay there was just what we anticipated and more. We stayed in the Spring House, a single story cabin with a deck overlooking the Paluxy River. Our cabin was nothing fancy – but very clean, completely private, and perfect for some R&R.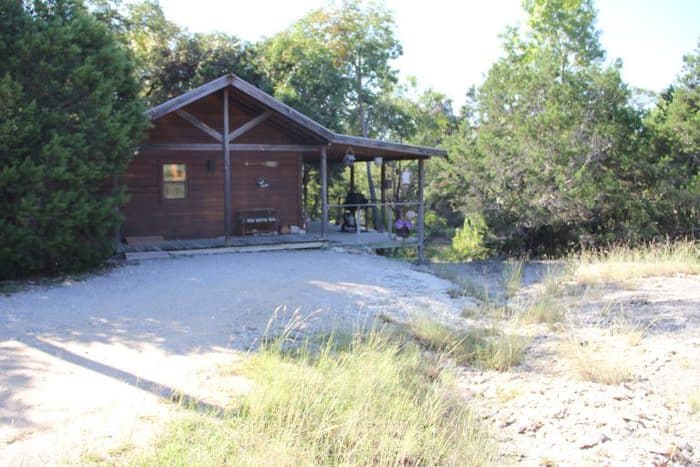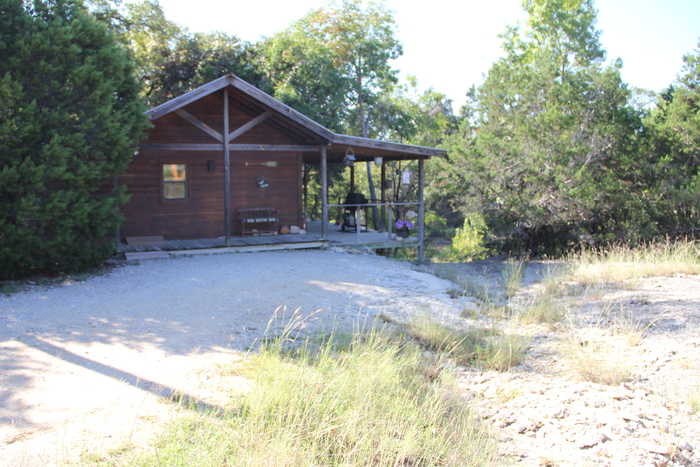 The decor in our cabin was rustic with a fishing theme. Gilly, the fish, was sprawled out on the King sized bed when we arrived and was well photographed throughout the cabin.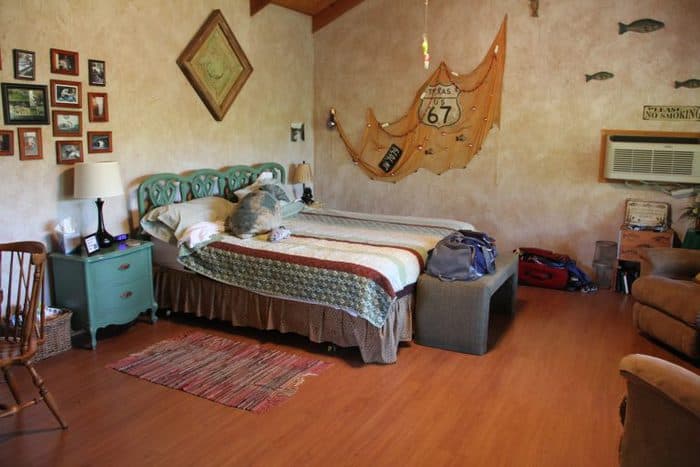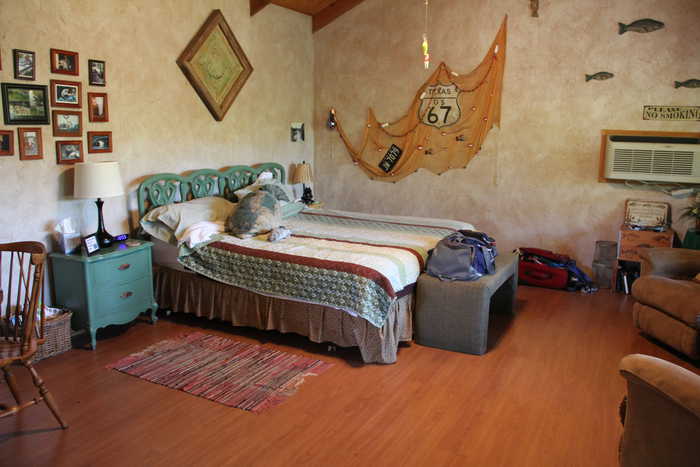 The recliners were perfect for sipping wine and reading books.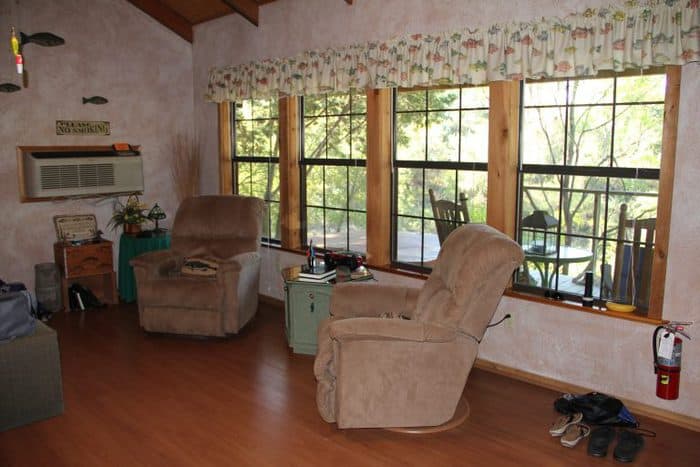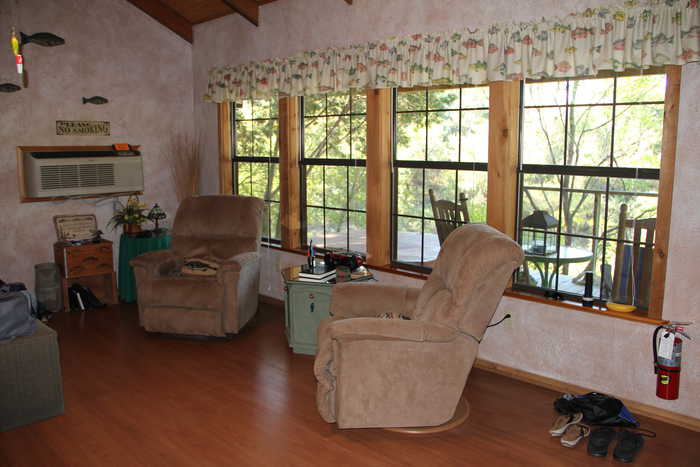 We didn't do a lot of cooking but the coffee maker got a lot of use.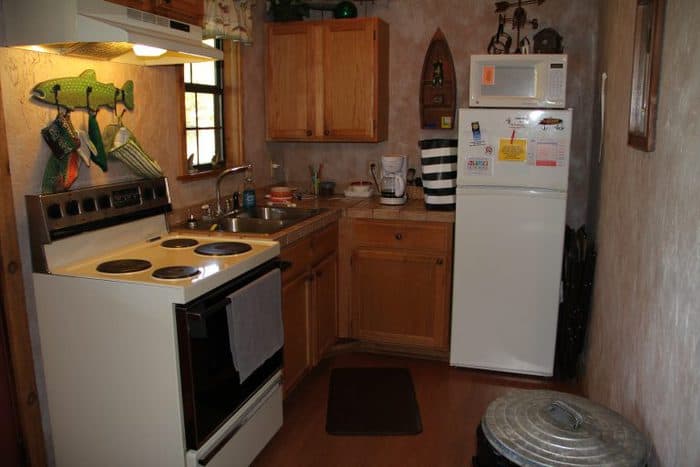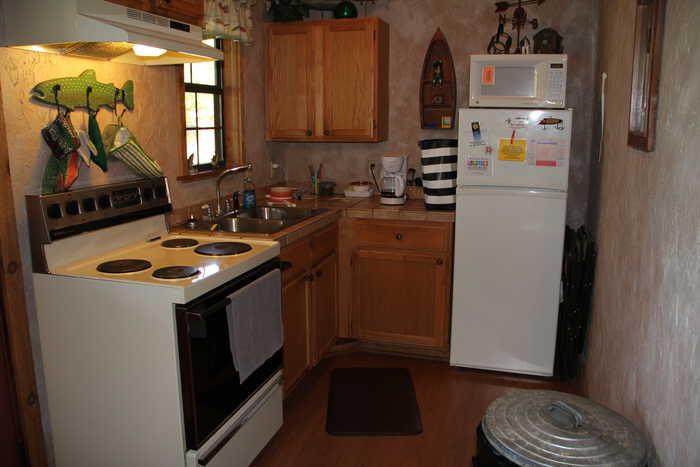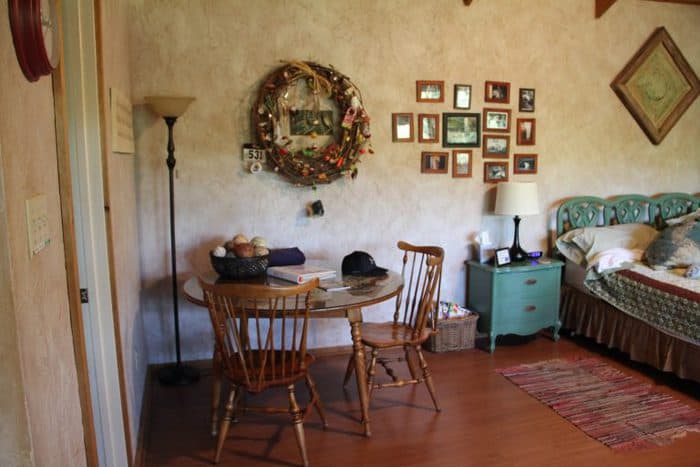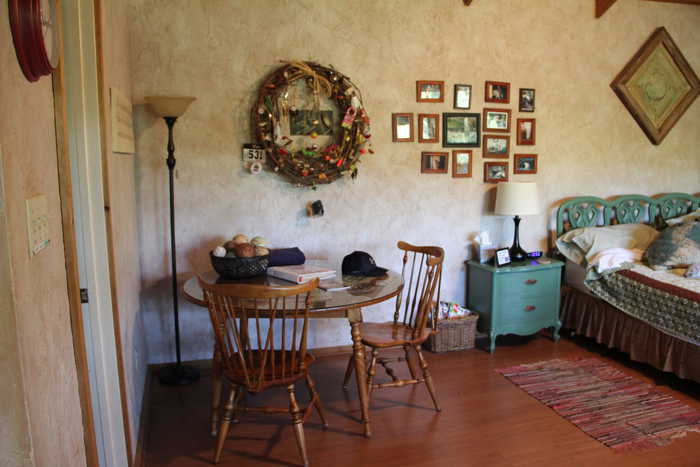 The hot tub came in handy for Mike's ice/heat rotation for his sore ankle.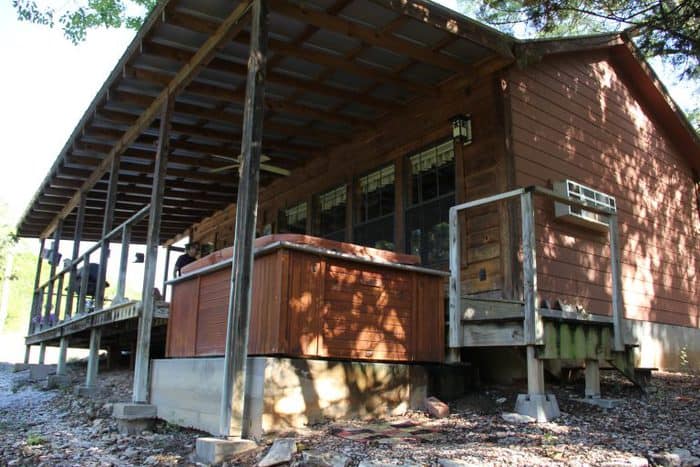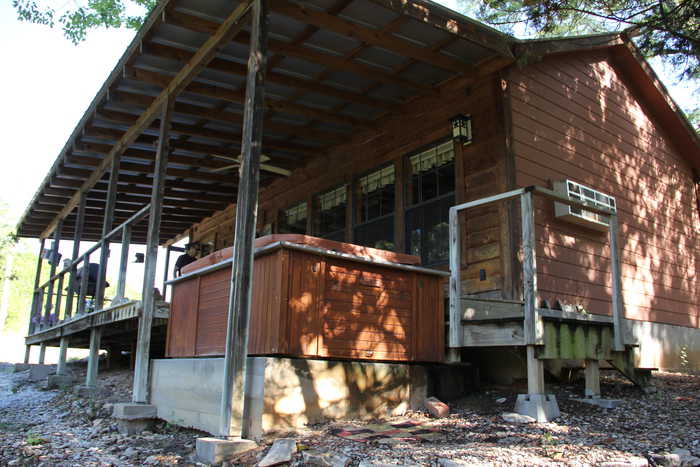 There are three other cabins on the property, all fully equipped for cooking, grilling, and relaxing. Even though we didn't partake, visitors are encouraged to hike, fish, kayak, and explore the surrounding area.
Before we left, we autographed a large rock to be displayed at the cabin, along with many others who stayed there before us.