This post may contain affiliate links which won't change your price but will share a commission.
The story below inspired the Life is Good page of my blog. I hope to continue to share inspirational stories or just glimpses of my life here.
Yesterday, Mike came home from work with a package that was sent to his office. Life is Good co-founder, Bert Jacobs, sent him a box of Life is Good stuff along with a personal note.
A little background…
Earlier in the summer, Mike had tweeted about his mom loving Life is Good clothing and accessories when she was in the midst of her cancer journey. She gave all of us Life is Good gifts that year. That one year that she fought pancreatic cancer with all her might, while Mike was fighting carcinoid cancer. That one year that she proudly displayed how much she loved life.
This picture was taken in August, only three months before Marian lost her battle. She had her Life is Good sweatshirt on over her Life is Good shirt. This picture makes me smile.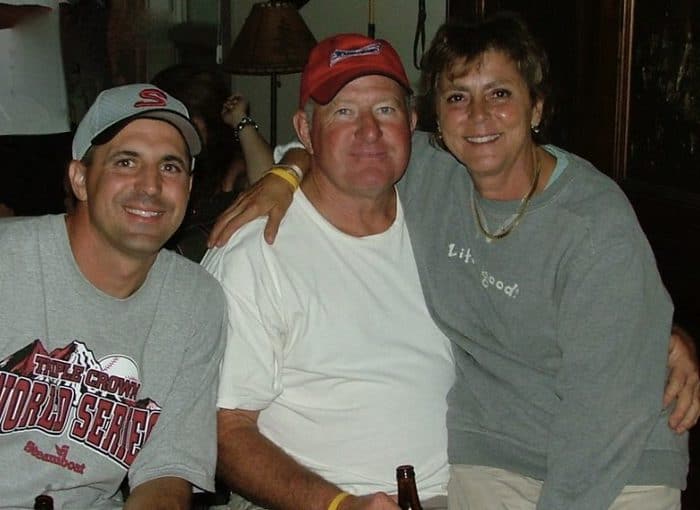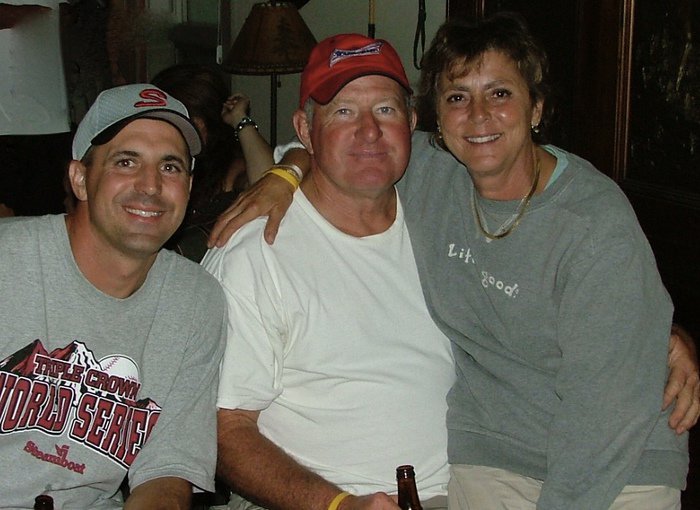 And here are Mike's cool gifts that he received…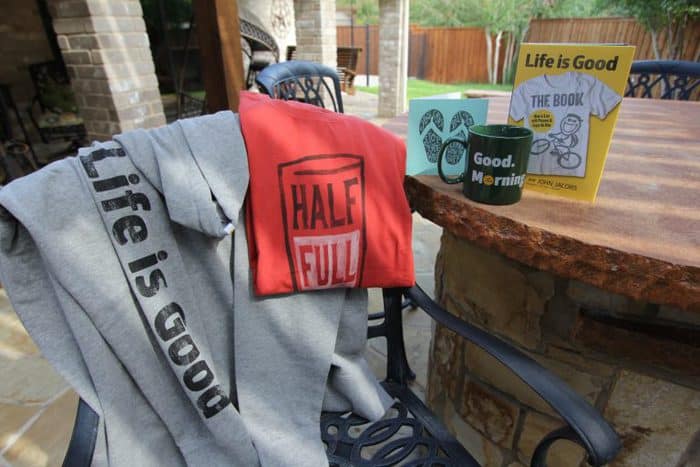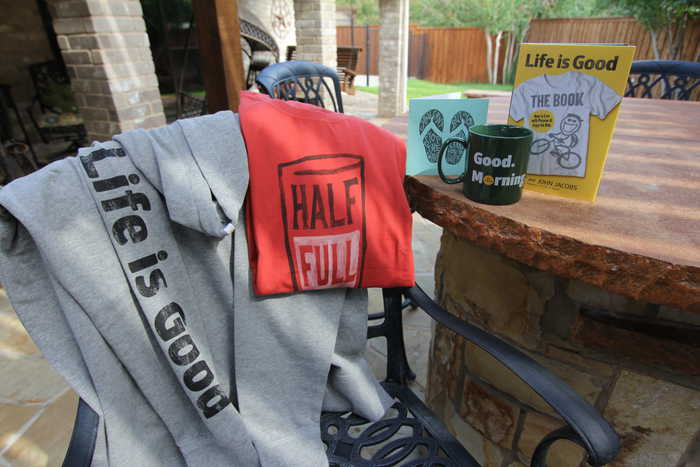 Mike spent all evening – the day he received the box – trying to find the original tweet or post that inspired Mr. Jacobs to send him the box of surprises. Zach and I pitched in too but the three of us could not find the trail. Regardless, Mike is simply over the moon about this act of generosity and thoughtfulness. Someone had to actually take the time to figure out who he is, where he works, what size he wears, and send it.
Here is the thoughtful note that was sent.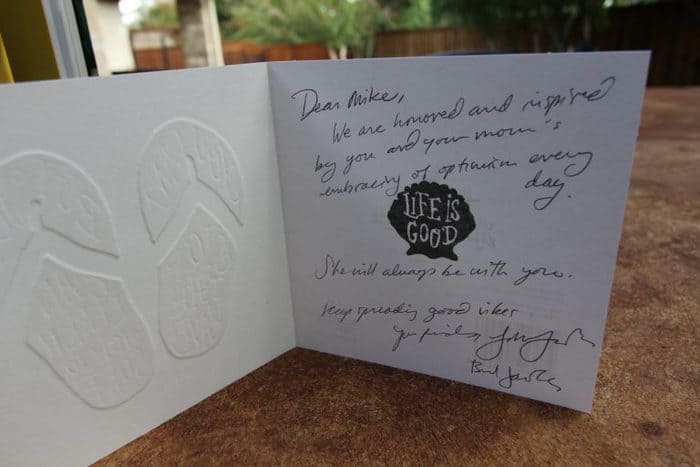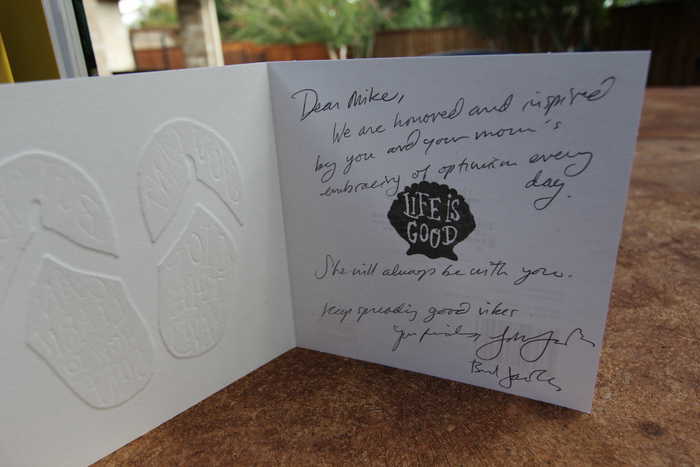 After going to a Texas Ranger playoff game, we spent the weekend in Glen Rose and Mike wore his new gifts with pride.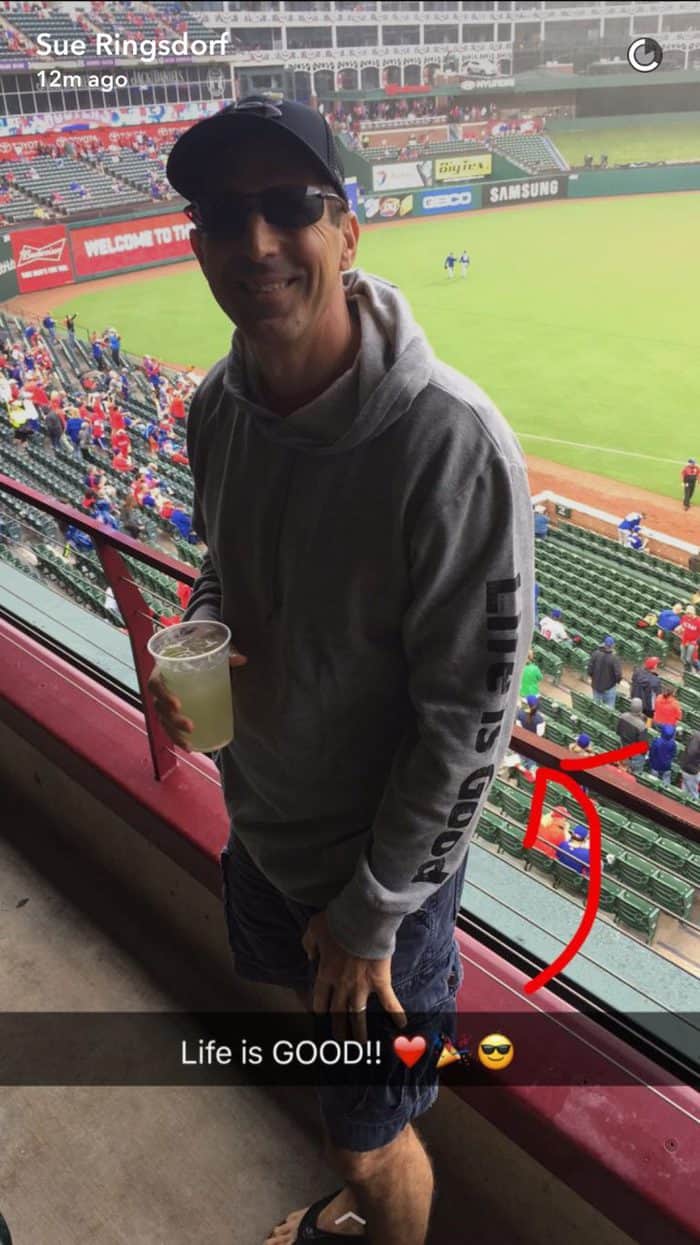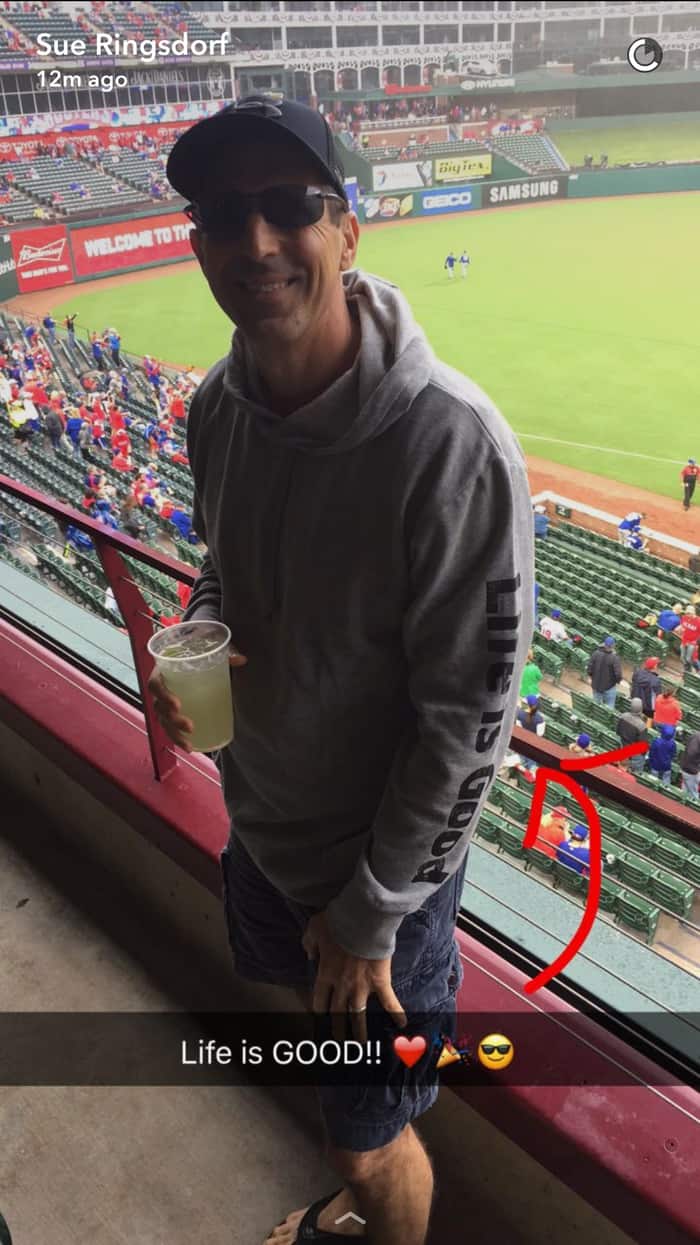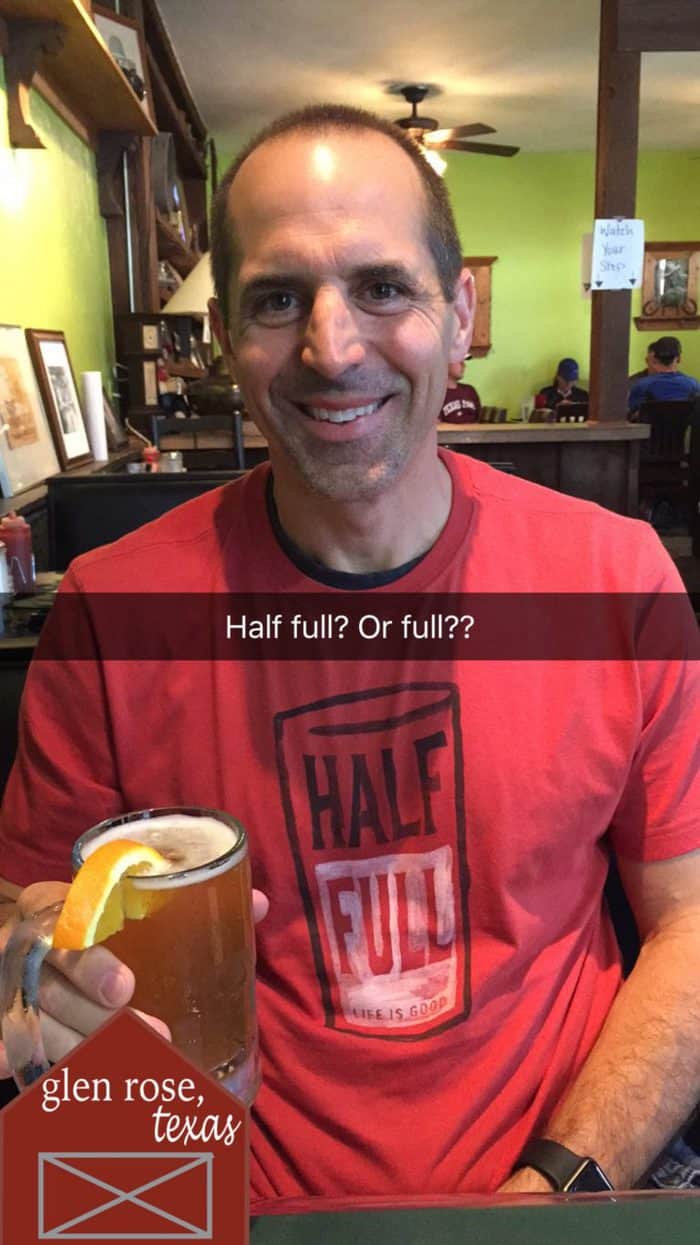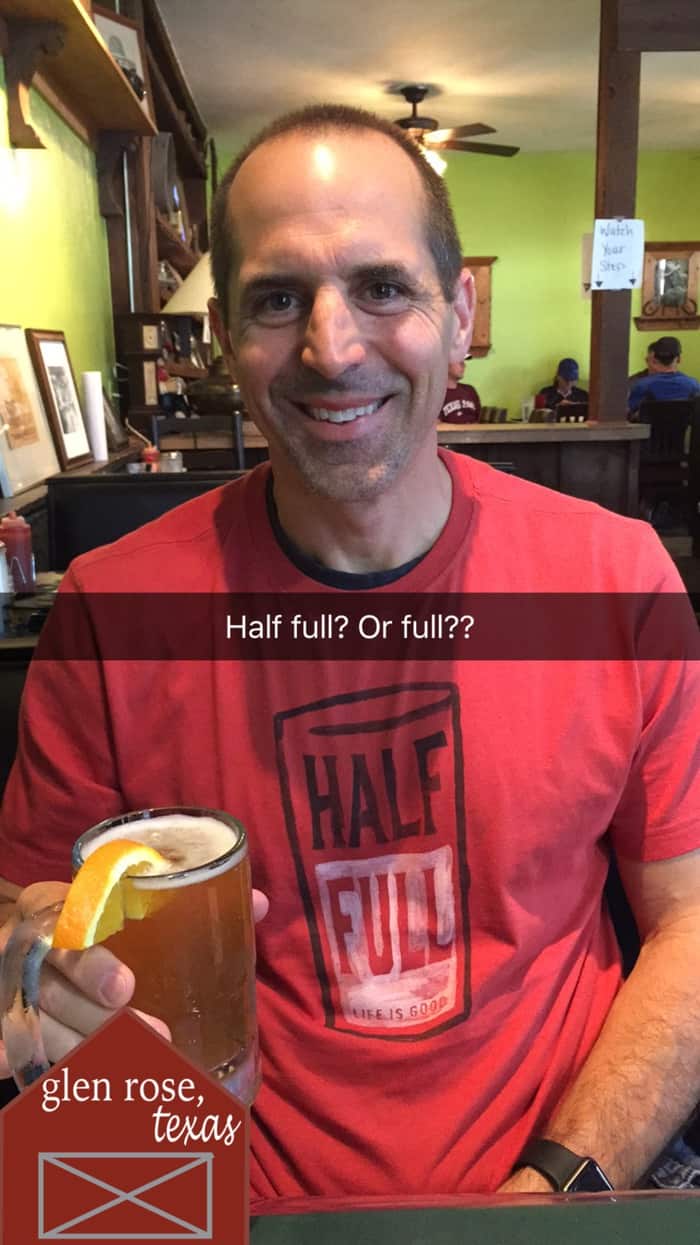 And he is loving the book and the meaning behind it.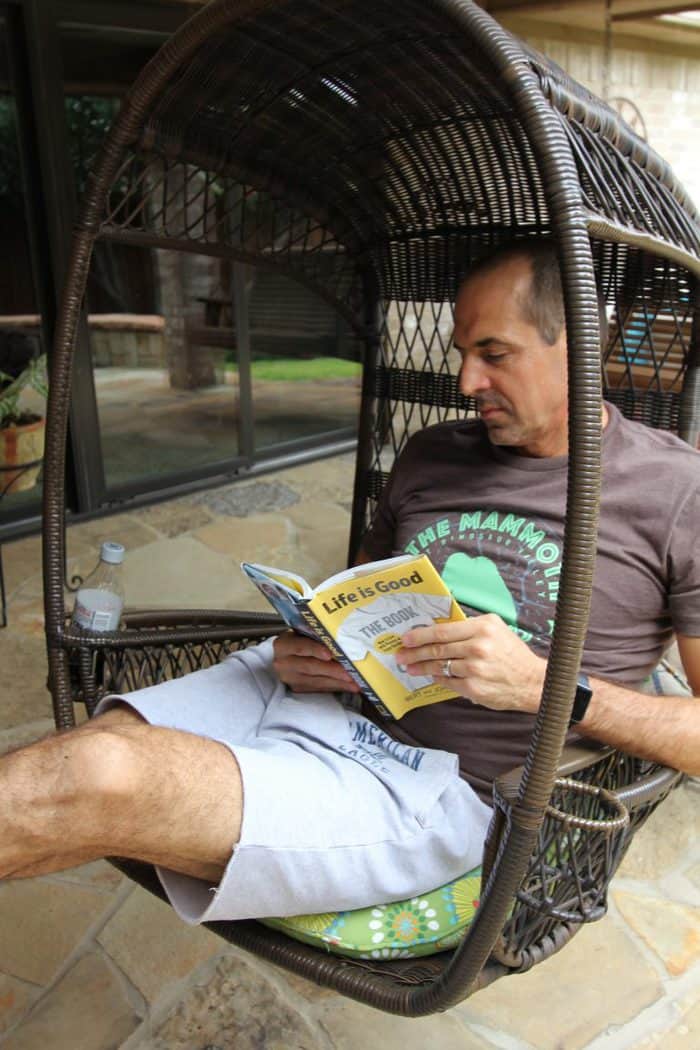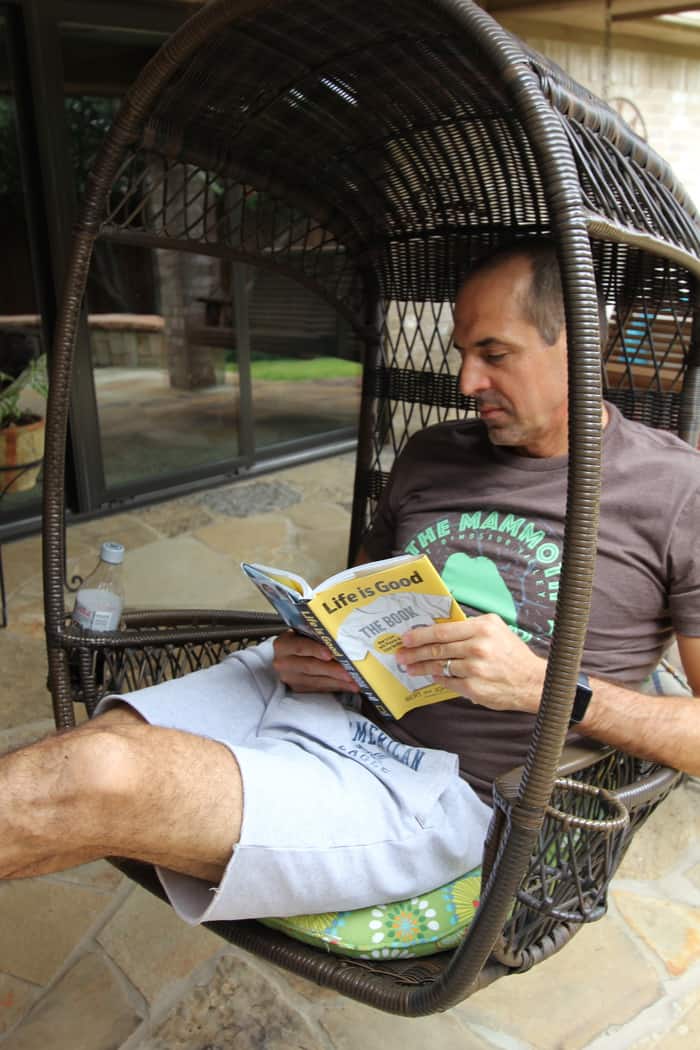 The "power of optimism" or embracing and growing the good in your life – is what this company is all about. Life is Good was founded in 1994 by brothers, Bert and John Jacobs, and is now an international lifestyle brand. They donate 10% of their net proceeds to kids in need.
You can check them out at www.lifeisgood.com.
Is your glass half empty? Or half full? I hope it's half full!