LOVE Story: Grandpa Don and Grandma Norma
This post may contain affiliate links which won't change your price but will share a commission.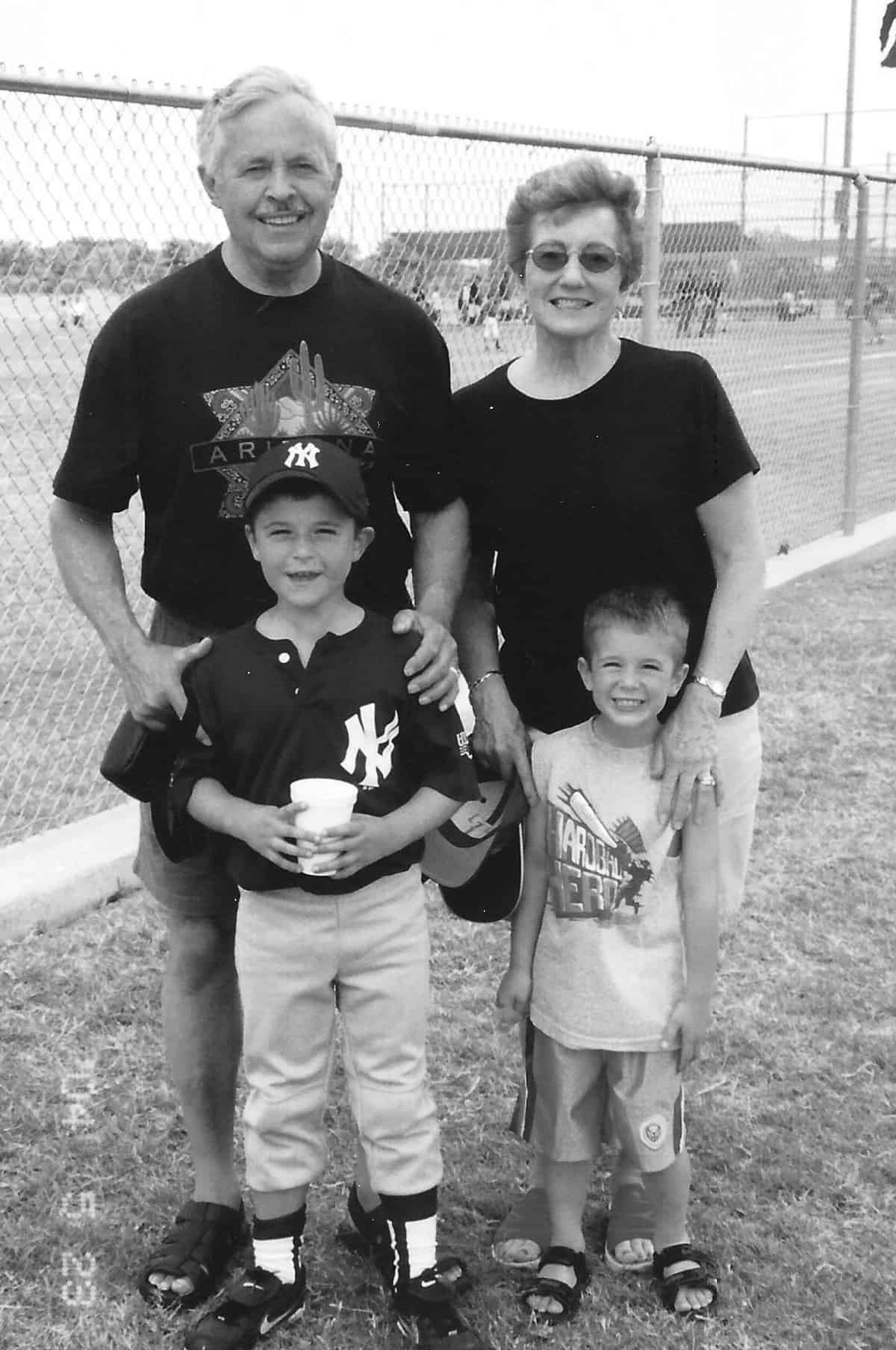 Is there anything greater than the love of grandparents?
I have so many memories of my parents, aka Grandpa Don and Grandma Norma, visiting us in Texas. They normally came to visit us in the fall and in the spring, when weather was at a premium by Texas standards. Although Mike occasionally missed holding his remote control, we were blessed to have them to ourselves for a week or two at a time.
I'll share a few of my memories here.
My parents helped us move into both of our homes here in Texas. They were introduced to hot Texas summers when our first closing date fell in August. My poor dad even helped Mike lay sod, against our wishes. That man could work!
Dusting isn't my thing, and when Mom was in our home, she was known to empty out our dining room hutch and wipe down every piece of crystal as well as our "fancy" dishes (that were used maybe once a year). She was constantly cleaning something that I hadn't considered cleaning.
We were lucky to have my parents travel here to meet both of their grandsons. My mom helped me figure out breast-feeding, swaddling, and that first frustrating bath. While she was helping with the babes, my dad was grilling, doing dishes, and taking his turn with the remote. 😀
They loved exploring our area, and we took them to Billy Bob's, the JFK Museum, the Dallas Arboretum, as well as to see the Texas Rangers and the Dallas Mavericks. Eating out was fun too, and we introduced them to GOOD Tex-Mex!
The main highlights for them, however, were to watch their grandsons play ball – soccer, baseball, flag football, and tackle football. They were the boys' biggest fans! Bonus was getting to share Grandma Norma's famous cookies with their teammates after the games. Everyone knew when Josh and Zach's grandparents came to visit!
We had a 75th birthday party for Grandpa Don and gave him 75 small gifts. The best part for him was the giant steaks we grilled afterward!
During the spring after 9/11, Josh's first grade class celebrated veterans. Grandpa Don was honored and we were all in tears at their wonderful dedication. What a memory!
When I was still working, I'd come home to a kitchen full of baked goods. Grandma Norma made rolls, homemade breads, cookies, and whatever the boys asked for. They especially loved her Homemade Cinnamon Rolls and Scotcheroos, and couldn't wait to come home from school to enjoy the best after-school treats EVER.
Mom and Dad came when we needed them. They rescued us several times, and we'll always be grateful.
We're missing these two wonderful people in our lives. So thankful to them for teaching us how to love fiercely and to enjoy the little things in life.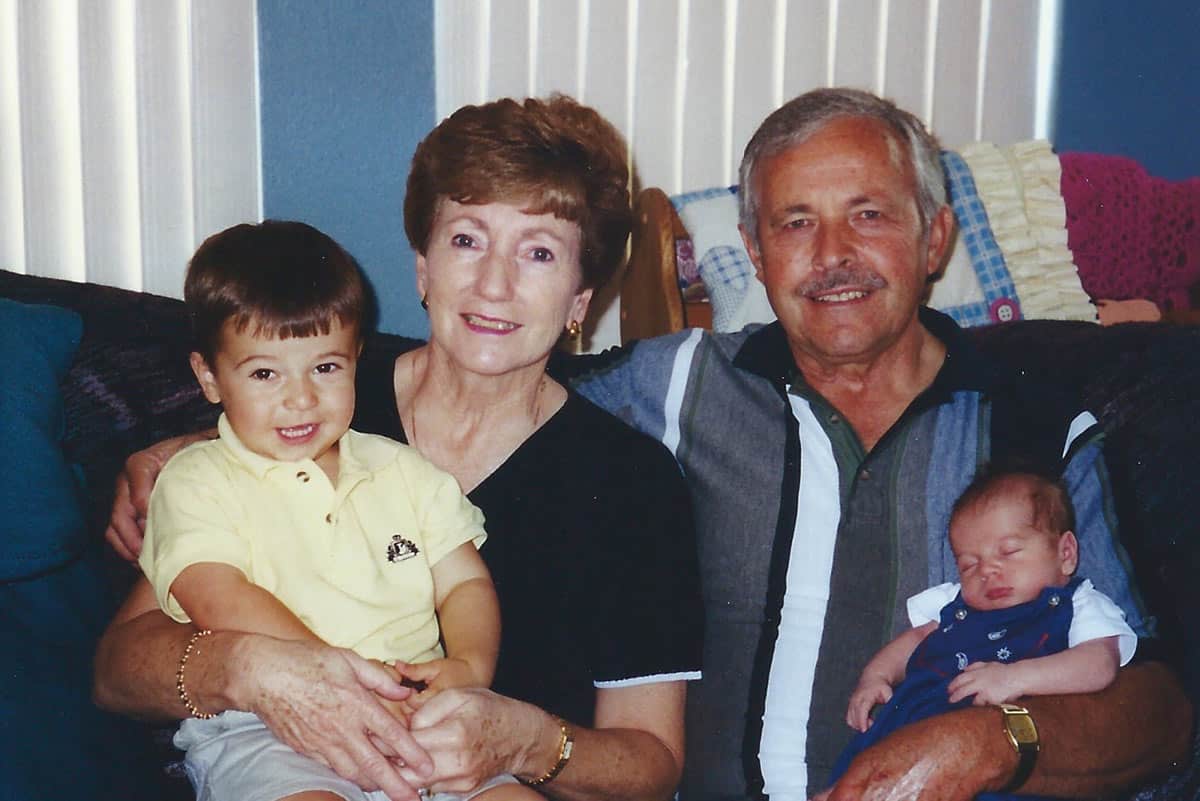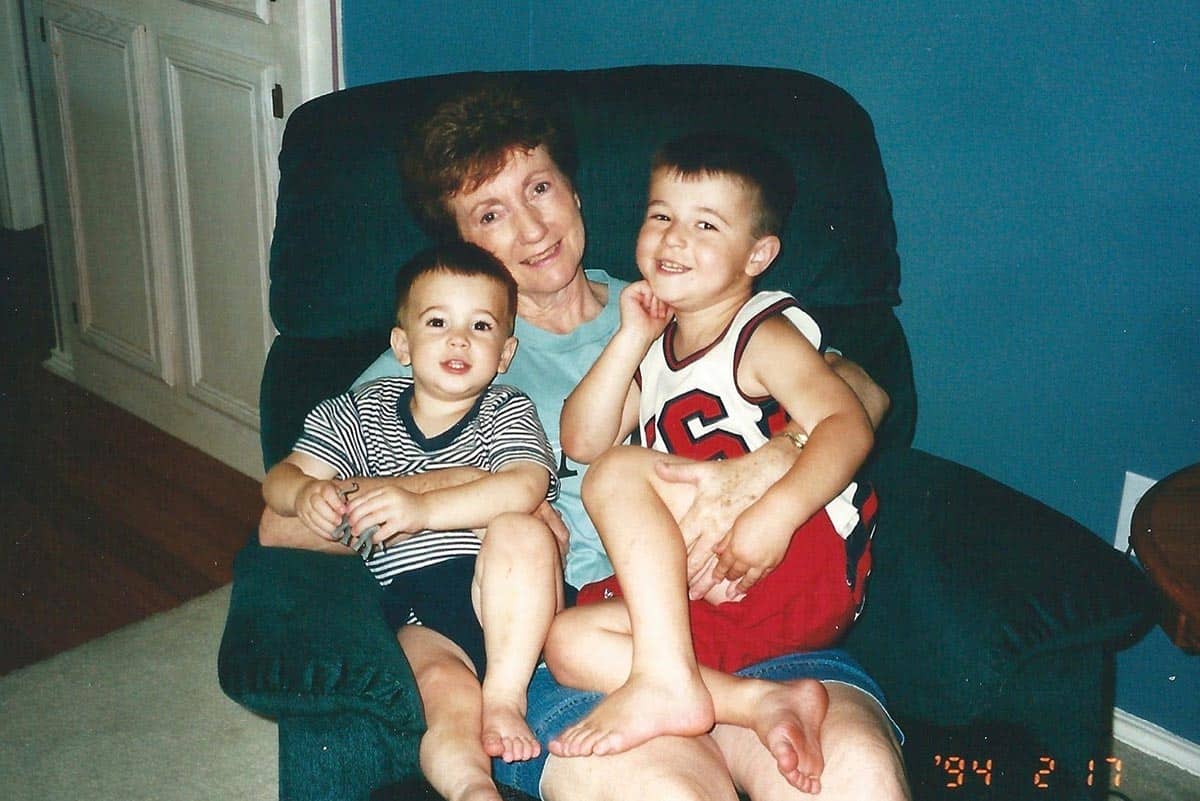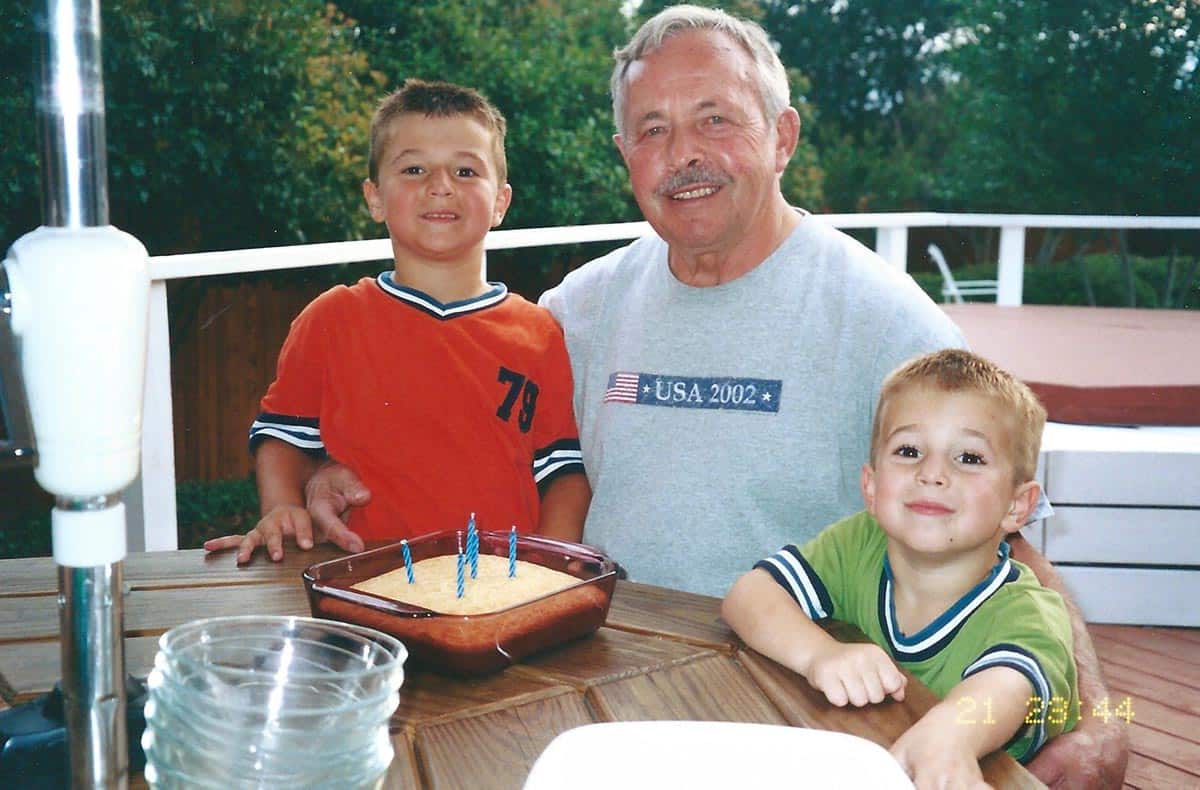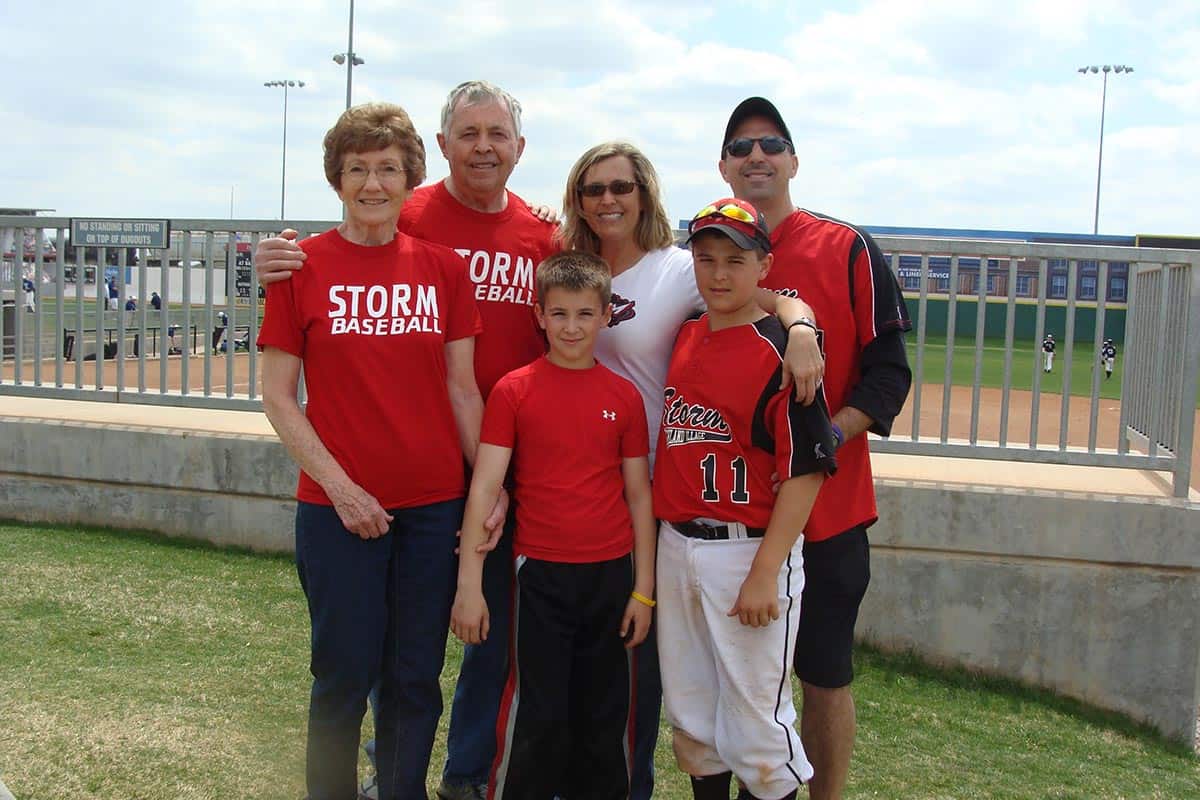 My Love Stories are short stories about love, family, and life. I'll be talking a lot about Mom and the story behind her recipes, but will also share other memories about other people as well as talk about recent happenings in our lives. The pictures I'll share will mostly be in black and white, so that you can quickly see that there is a STORY.