This post may contain affiliate links which won't change your price but will share a commission.
FIVE Years today, y'all! It seems like yesterday since I started this blog gig, but it also feels like I've been creating recipes and taking pictures of food forever! This is definitely my favorite job of all time, and I'm so happy you are all here.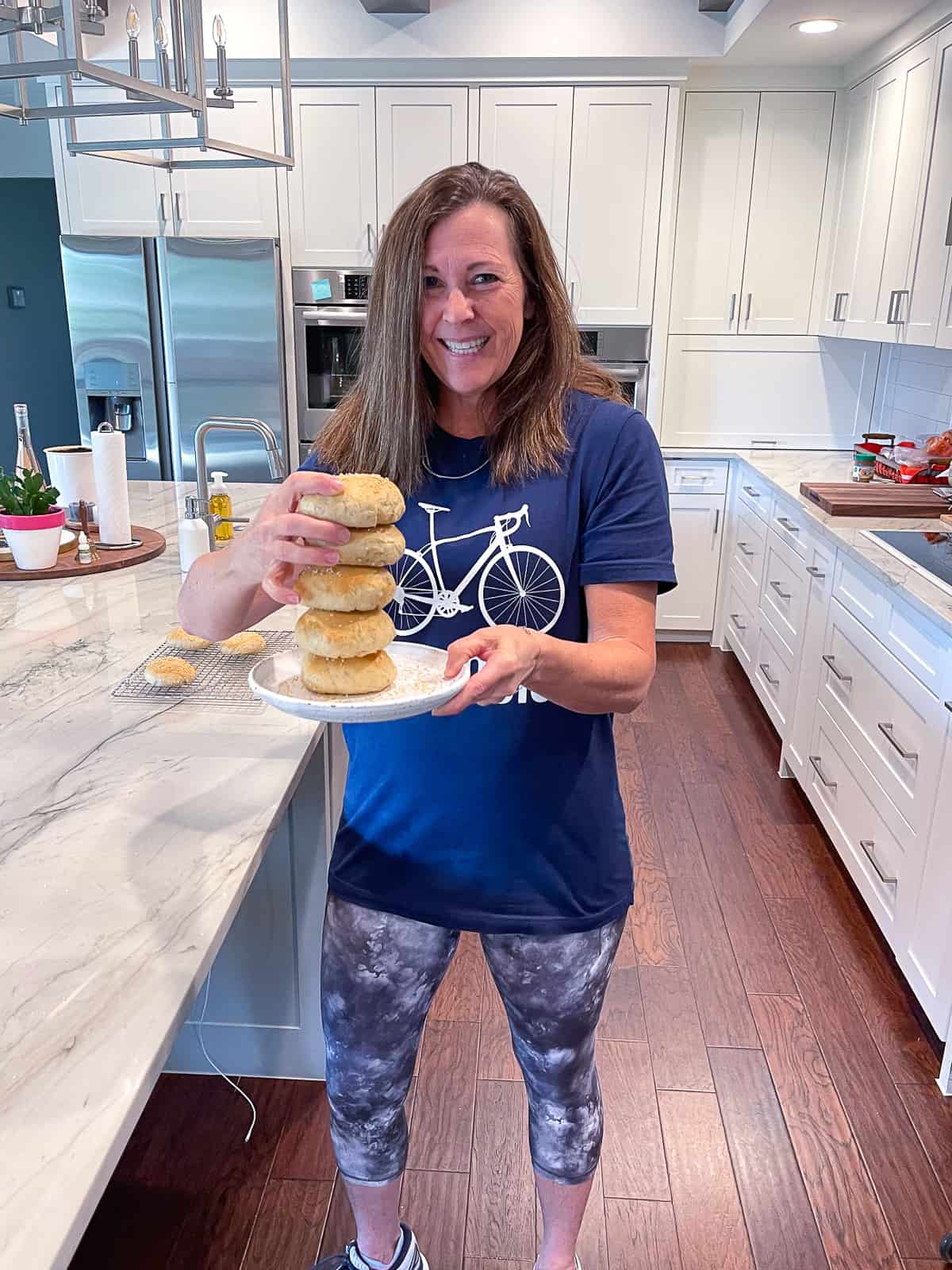 Five sourdough bagels, one for each year!
Fifty Five aka double nickel
Y'all know I love fall because October 18 means that it's my blogiversary PLUS my birthday! I pushed publish for the first time on my 50th birthday as part of a mid-life crisis turned career opportunity. Food has always been a huge part of my life, so it made sense to actually start a food blog instead of just reading them 24/7.
BTW, if you are good at math, I'm 55 today! 😀
Progress
I've been making these Iced Pumpkin Cookies for years, and it was one of the first cookie recipes I shared with you back in 2016. Below is a great example of how my food photography has evolved, and I love seeing the progress I've made.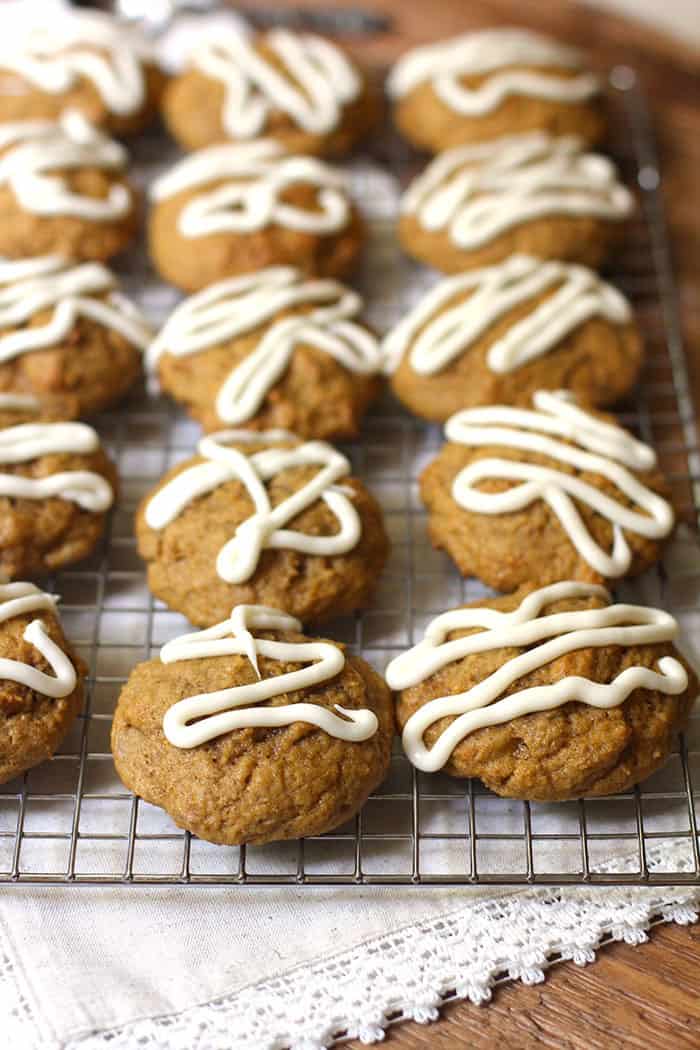 There is still SO much to learn (more than just photography!), and I'm beyond thankful for the Mastermind Group I joined this year. Getting on frequent Zoom meetings with a bunch of like-minded foodies has transformed the way I do things now. We finally met in person earlier this month with a retreat in Nashville. SO MUCH FUN!
How it started
When I started blogging, my purpose was to share my mom's recipes with you. She was suffering from Alzheimer's and I was trying to honor her. I remember telling her about my blog and how her Chewy French Bread was always the top-viewed recipe. She would smile and say, "really?" with a look of confusion on her face. I knew she didn't understand and never would.
I really hope that in some small way, Mom is now proud of this work I'm doing. Food always connected us, and now I see how it connects us all. Gathering people around a table is so important to me, and if I can influence any of you to "gather your people", I've done my job.
Thank you!
Thank you for following along, subscribing to my newsletter, trying a recipe or two, and sharing your love of food with others.