This post may contain affiliate links which won't change your price but will share a commission.
Meet Prince Theodore Alexander Ringsdorf!!
Theo turned six in September and he's our very first (and maybe only) pet. I was raised in a family that never had pets (well, except for a baby bunny and some baby chicks that never survived long), and so it was VERY big for us to get one. After constant begging from the boys, especially Zach, and a little Merlot one night, we finally broke down.
Here's Theo when we first got him. He was eight weeks old, weighed less than five pounds, he needed a haircut, and his name was Prince (originally).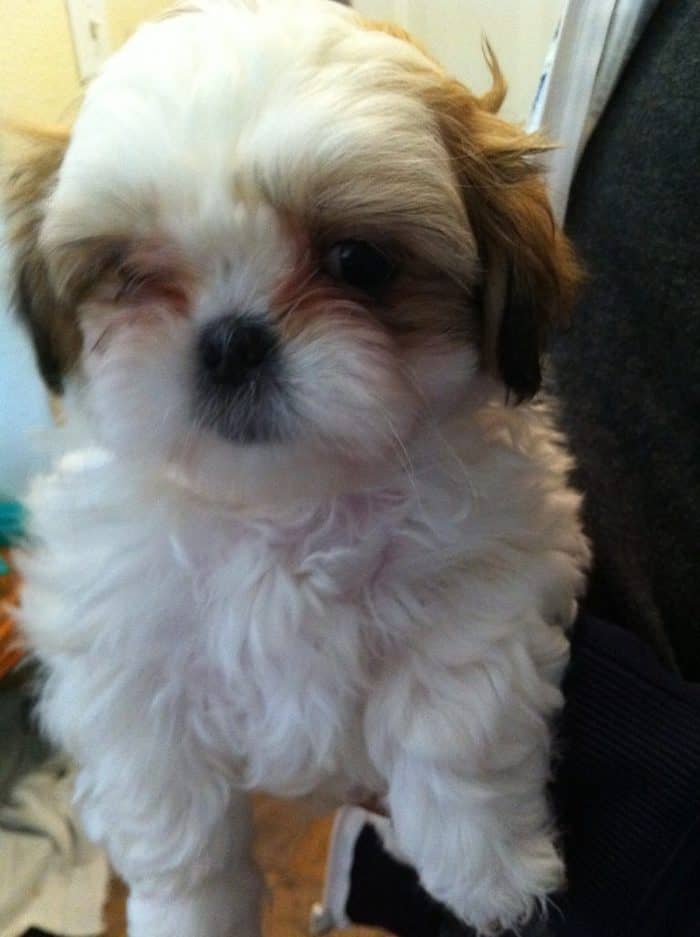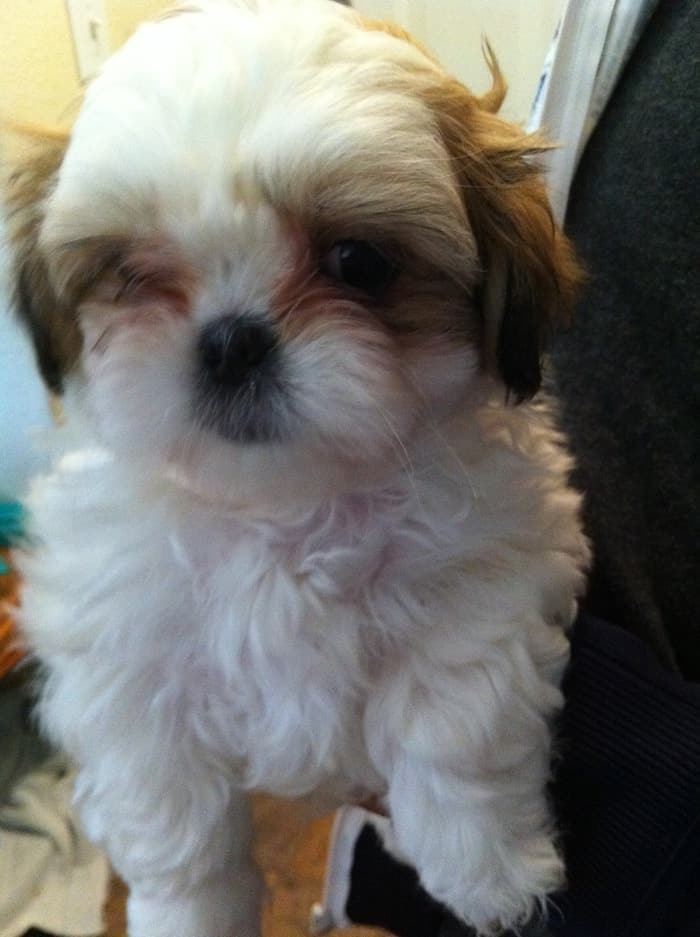 The boys decided on the name Theo, and then I decided his full name should be Theodore Alexander. It fits him. 🙂
Theo at six months with Josh (14) and Zach (12). My sweet boys.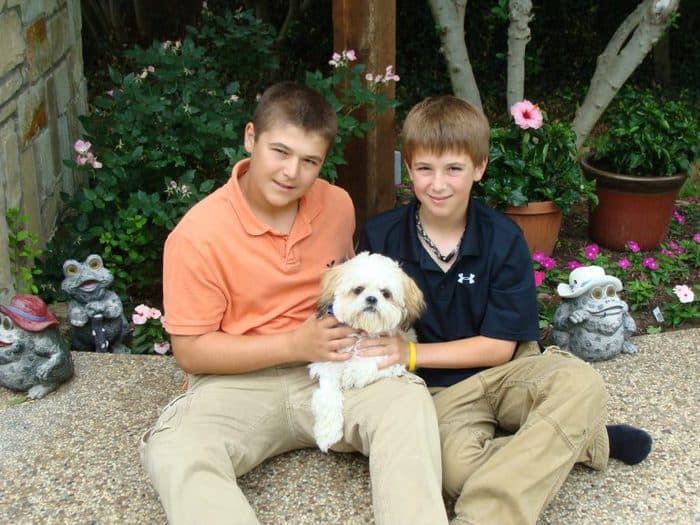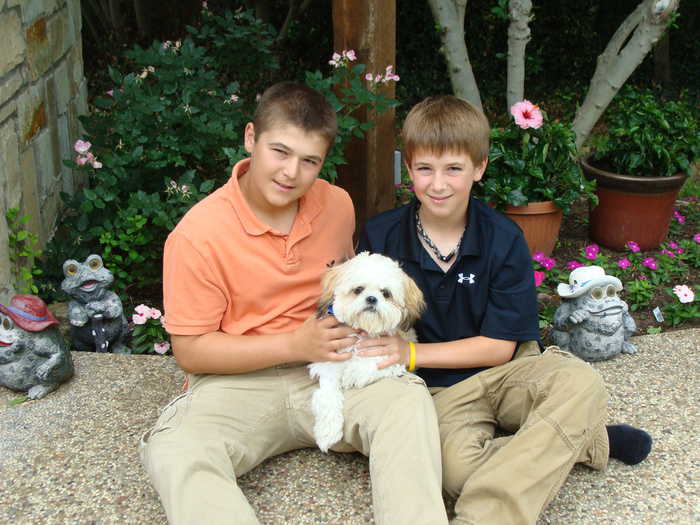 Theo loves riding in cars…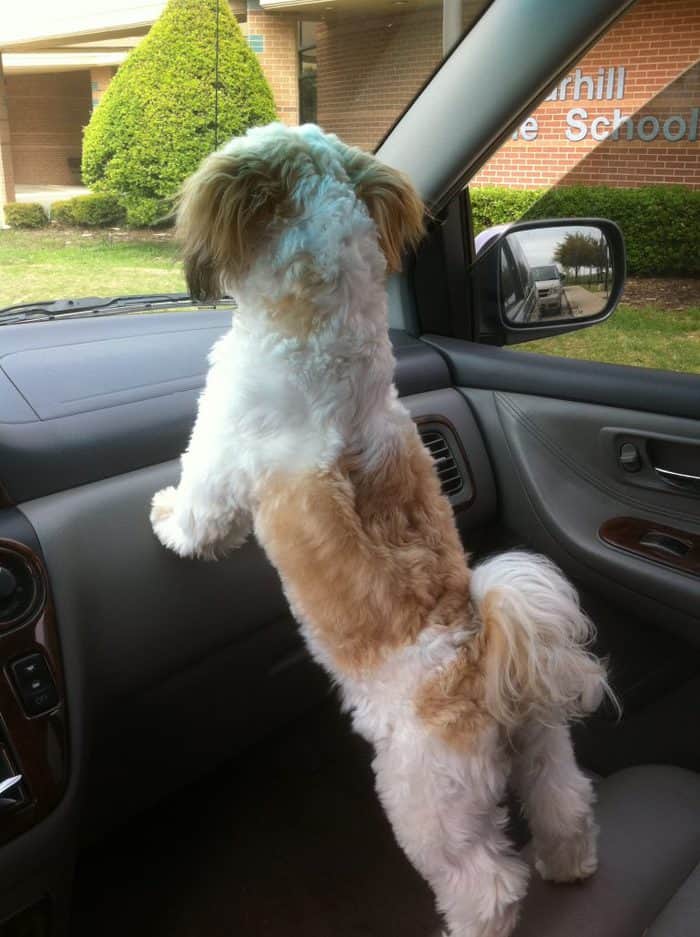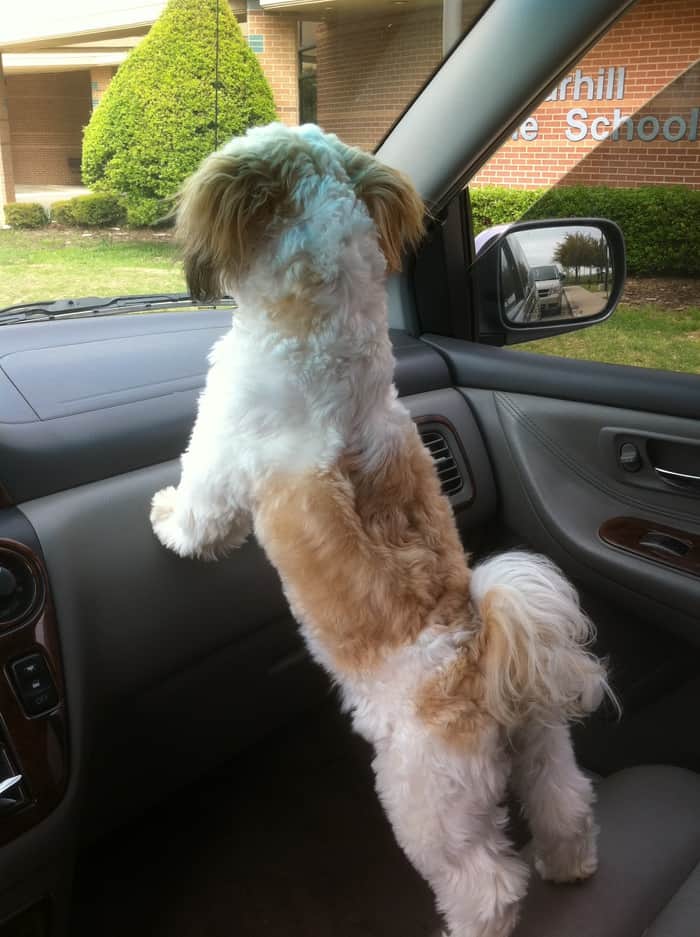 Going for short walks…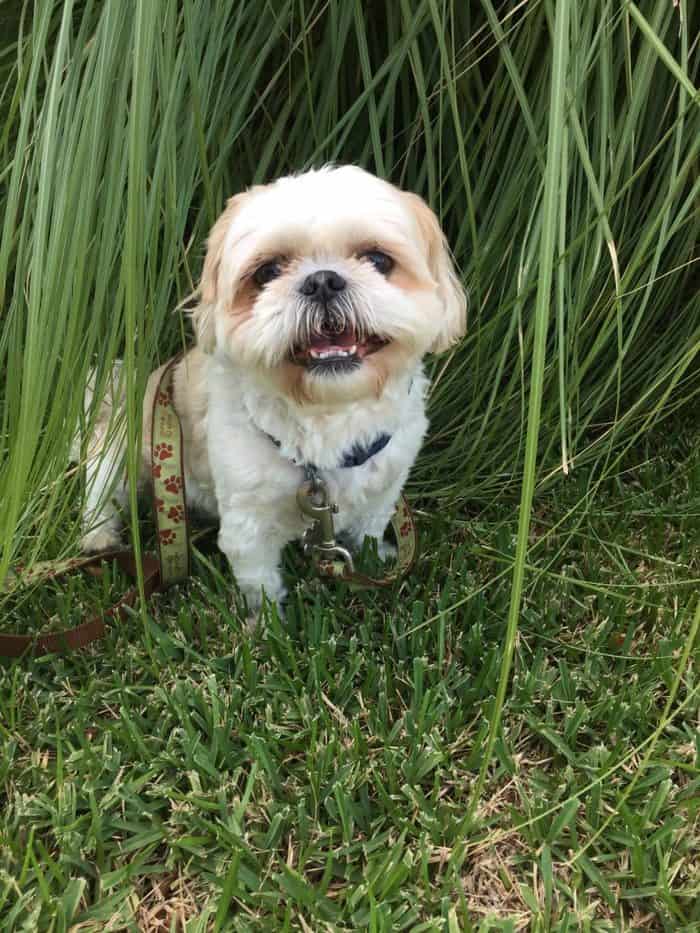 Taking long naps…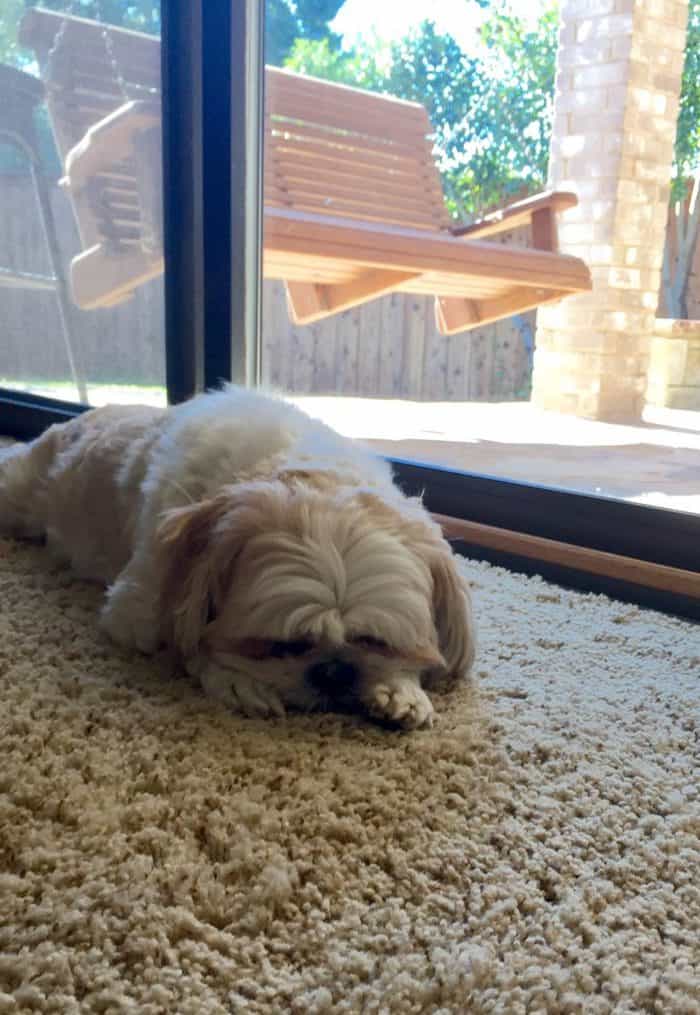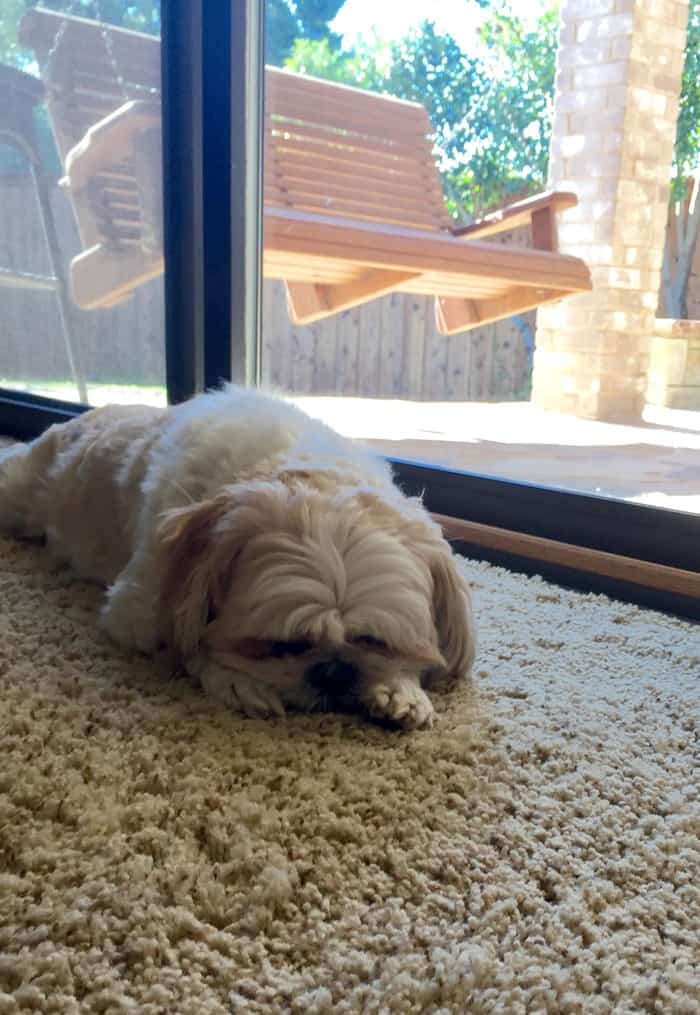 Dressing up in costume…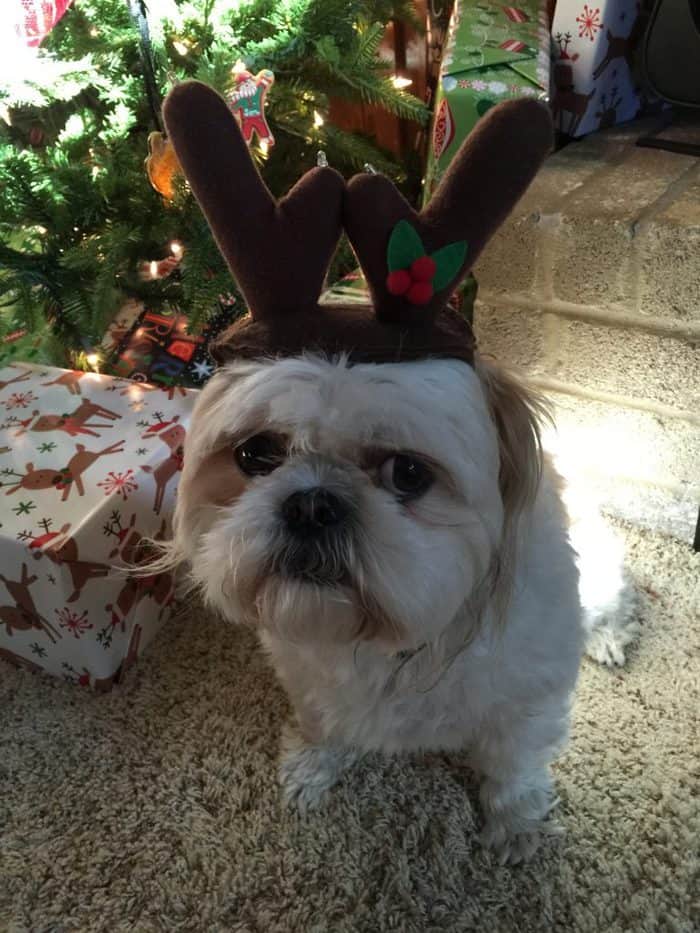 And eating cheese…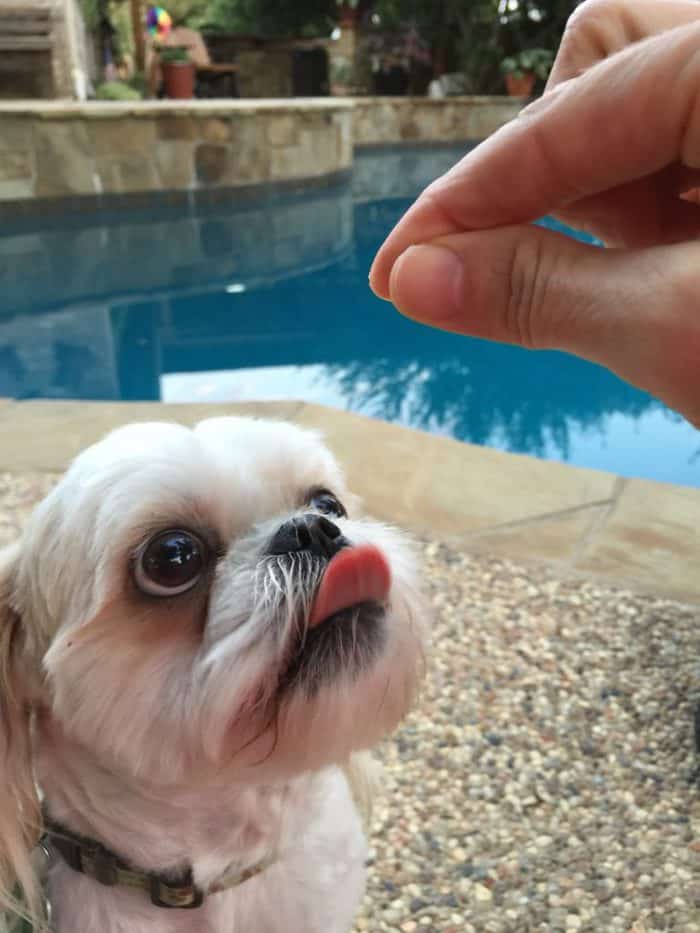 Lucky little Theo even earned a spot on my logo. If you look closely, you will see him sitting in a basket on our tandem bike.