LOVE Story: My Beautiful Mother
This post may contain affiliate links which won't change your price but will share a commission.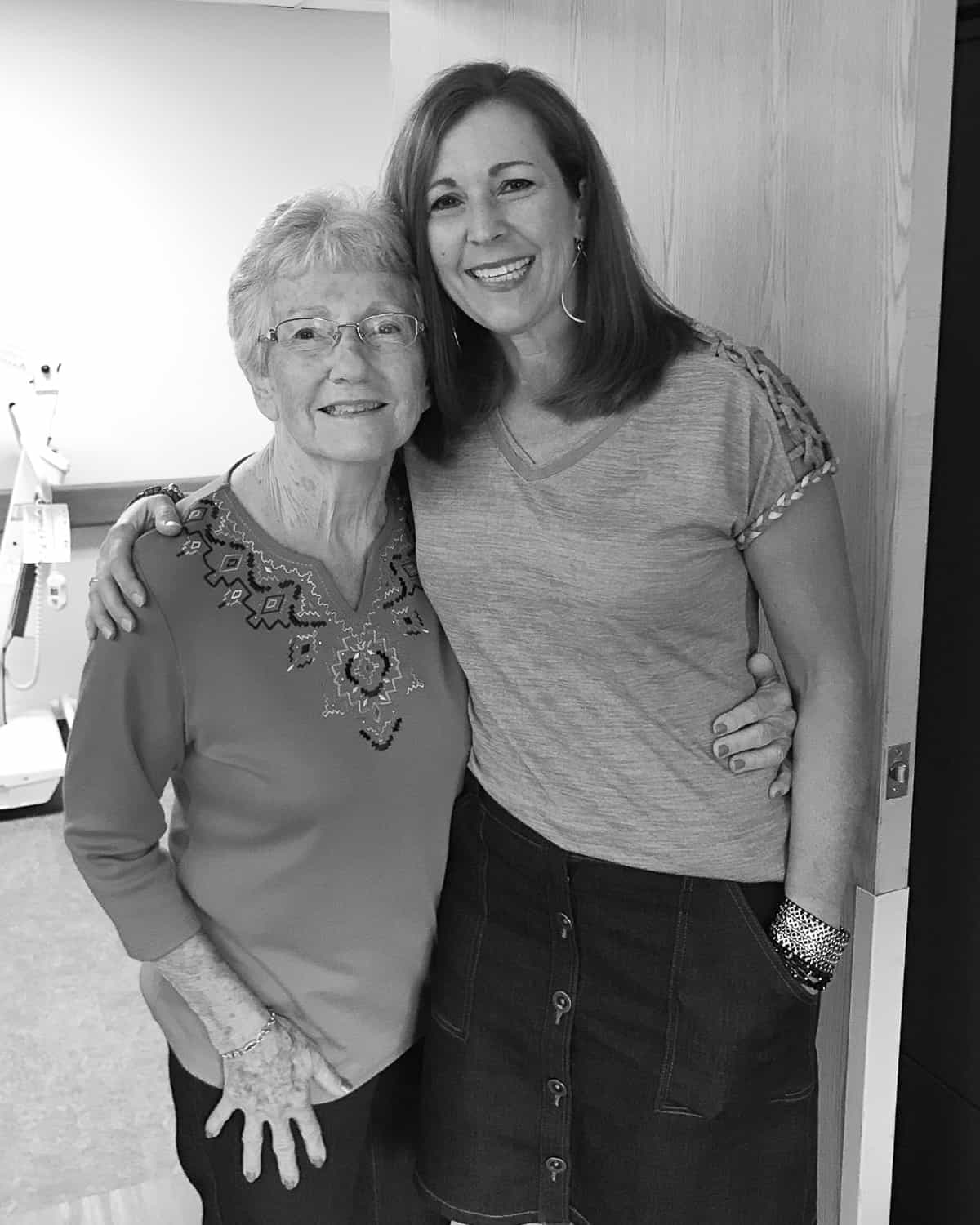 Today is the start of a new series on the blog called LOVE Stories. I got this idea from Elena at Cucina By Elena, another food blogger who shares her own stories of family and memories of Italy, her birthplace. She shared her story on a podcast, and I immediately contacted her and asked permission to imitate this story-telling on my own blog.
Norma Jean
My beautiful mother would be 84 years old today if she was still with us. This picture was taken in July of 2017, when we all gathered in Iowa for her 80th birthday party. She and my dad were living in a nursing home, and Mom was several years into her struggle with Alzheimers.
One of the reasons I started my blog was to share some of Mom's recipes with the world, saved under Norma Jean's Kitchen. Her passion was cooking and baking, and like myself, the kitchen was her happy place. When I first started sharing recipes on here, I talked a lot about her. But over the years since then, I've slowly kept it to a bare minimum and have lost a little of the meaning of my why.
So today I'm going to start keeping some of these memories alive by sharing more stories with you OUTSIDE of my actual recipes. I'll be talking a lot about Mom and the story behind her recipes, but will also share other memories about other people as well as talk about recent happenings in our lives. The pictures I'll share will mostly be in black and white, so that you can quickly see that there is a STORY.
Because I believe that we need more LOVE in our world right now, these will be stories about just that. LOVE.