LOVE Story: My Beloved Dad
This post may contain affiliate links which won't change your price but will share a commission.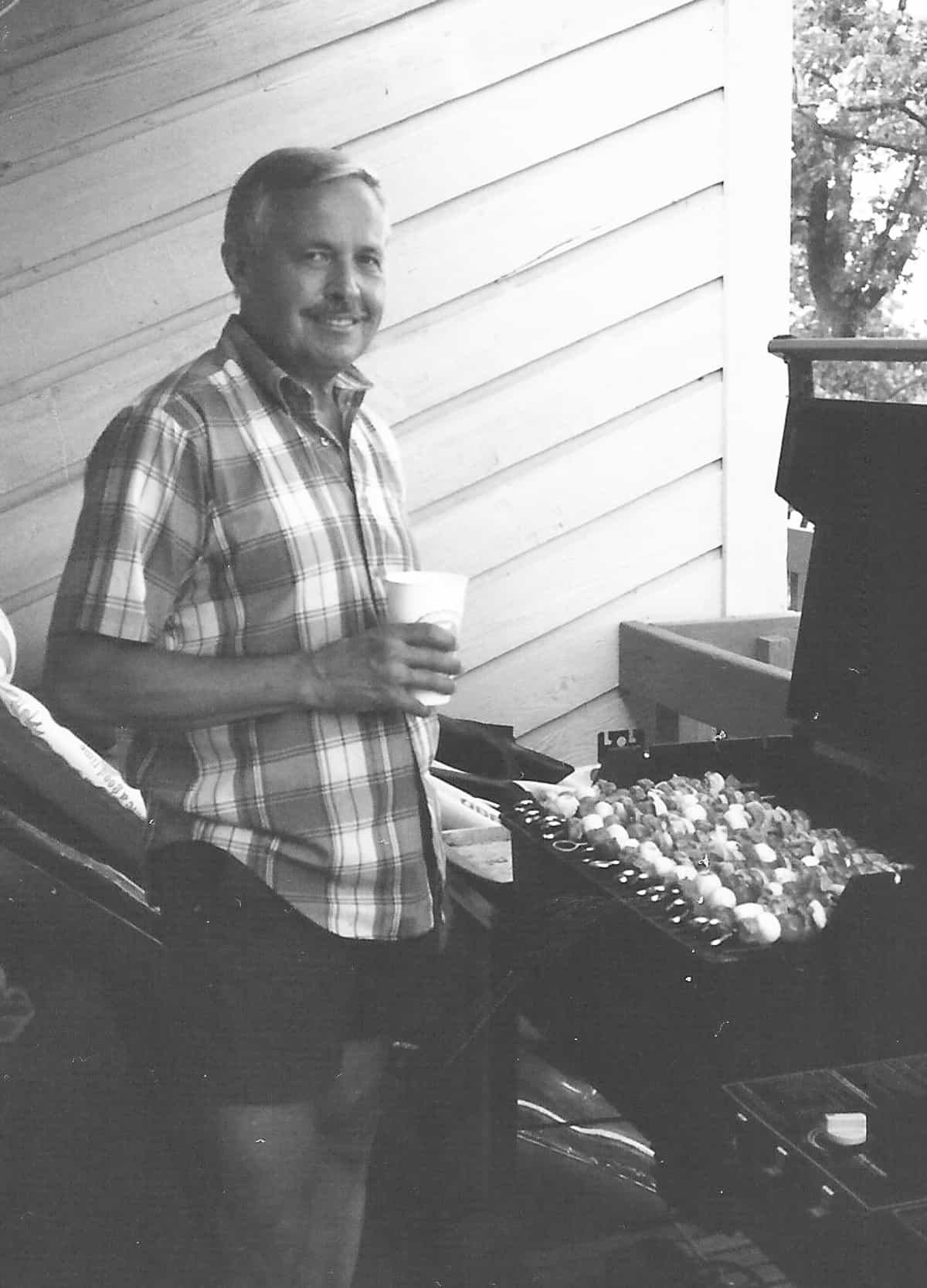 Grillin' and Chillin'
One of my dad's greatest loves was grilling. But it wasn't just the meat that he was interested in. It was the activity. He would light the grill, pop a beer or make a G&T, and ask everyone to join him outside. We would hang out, maybe shoot a few hoops on the outside basketball court, and chit chat about anything and everything.
The above photo was taken at Lake Okoboji in Northern Iowa, a place we vacationed every summer with our family. Dad was at the grill "helm" and loved to feed his family great food!
The smells. The cocktail. The chit chat. These are the things that even today, when we light our own grill, make me remember my dad. Grilling equals family time, good food, and a cocktail (or two)!
It's so strange to think that Dad was still with us just a few months ago. One of the things that we did with him as he declined was to talk about food and what he was craving. He remembered all the good times and the delicious food he ate, especially all of Mom's garden-inspired dishes. Cucumber Salad, fresh tomatoes, lettuce salads with LOTS of onions, and her famous potato salad! (Some of these are on the blog under Norma Jean's Kitchen!)
Dad, if you are listening, I'm grillin' and chillin' tonight for YOU.
xoxo ~Sue
My Love Stories are short stories about love, family, and life. I'll be talking a lot about Mom and the story behind her recipes, but will also share other memories about other people as well as talk about recent happenings in our lives. The pictures I'll share will mostly be in black and white, so that you can quickly see that there is a STORY.