This post may contain affiliate links which won't change your price but will share a commission.
We began our kitchen/family room remodel exactly one year ago today, and I'm finally sharing some pictures on the blog. Many of you have asked to see it, and I'm so glad you are interested! We are beyond pleased!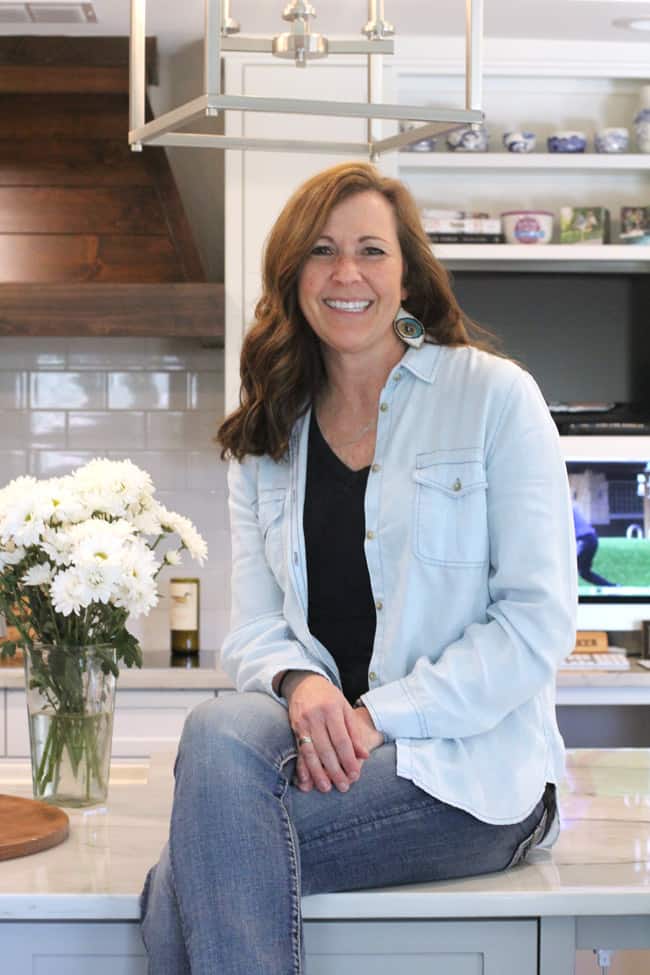 A little history.
We purchased our home in 2001, a few months before 9/11 and when homes were selling for full price or above. After several failed attempts at buying a newer, move-in-ready home, we settled for our fixer-upper home (built in 1984) with the huge yard (by Dallas suburb standards) and pool. I remember some buyers remorse after signing the contract. I couldn't even grasp how we would fix up all that was needed with small children running around, not to mention that my foot issues were pretty debilitating at the time. But we had grown out of our starter home, and needed more room for our family to grow into.
I remember touring this house and thinking, "the paneling is coming DOWN first thing", and that carpet around the toilets is so not gonna happen." Well, the paneling stayed for 17 years! My guys liked it, and while it definitely doesn't photograph well, it did make our home feel cozy. But the main reason is because we had so many other projects to tackle first. We've redone all the bathrooms, and are contemplating making a second run at two of them. The kitchen was actually made over about a year after moving in. Our very generous neighbor at the time, with Mike's help, removed part of a wall, replaced appliances and countertops/backsplash, painted the cabinets, and more. We've also done a huge deck replacement and pool resurfacing. SO many projects!
Like many of you, I'm a huge HGTV fan. There is something so cool about knocking down walls, raising ceilings, and installing those huge beams throughout. Don't you just love it?
Construction begins.
Well, after a few years of talking to Mike about the wall I wanted to remove in our kitchen, the kitchen booth I was imagining so clearly, and how we could take down the paneling in the family room and install beams – he succumbed. 😀 Timing was perfect. We had an empty nest, and my blog was becoming my calling. Last year, in the fall of 2018, construction began. Mike and I sold furniture, donated what we couldn't sell, and then boxed up the rest. We moved into our "man cave", a 12×12 bedroom that became our office and living room. The small attached bathroom became my kitchen. If you watched my insta stories at the time, I shared how the Instant Pot was my mainstay, and the toilet became off limits. haha. I actually love our memories of our time in the man cave (9 weeks to be exact), and "cooking" in the bathroom. But the dust and the noise? I don't love that memory so much.
We hired Andra Schwenck, SDG Interiors, to design our new space, and Jason Bimmerle, as our full-service contractor. Both did an excellent job, and we were so happy with their top-notch service, professionalism, and workmanship. Above all, we absolutely LOVE our new space!
After Pictures: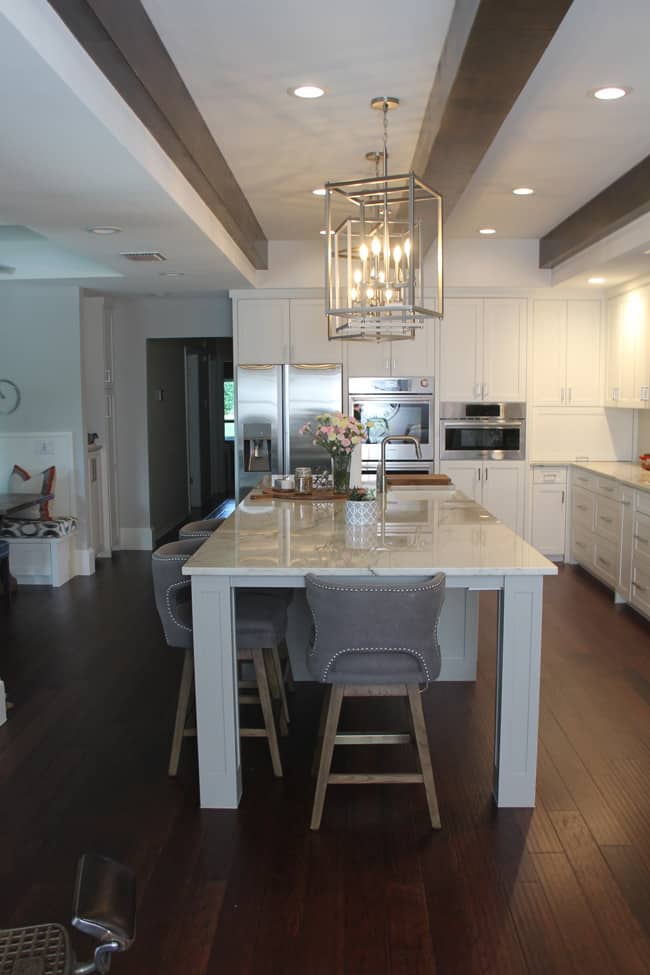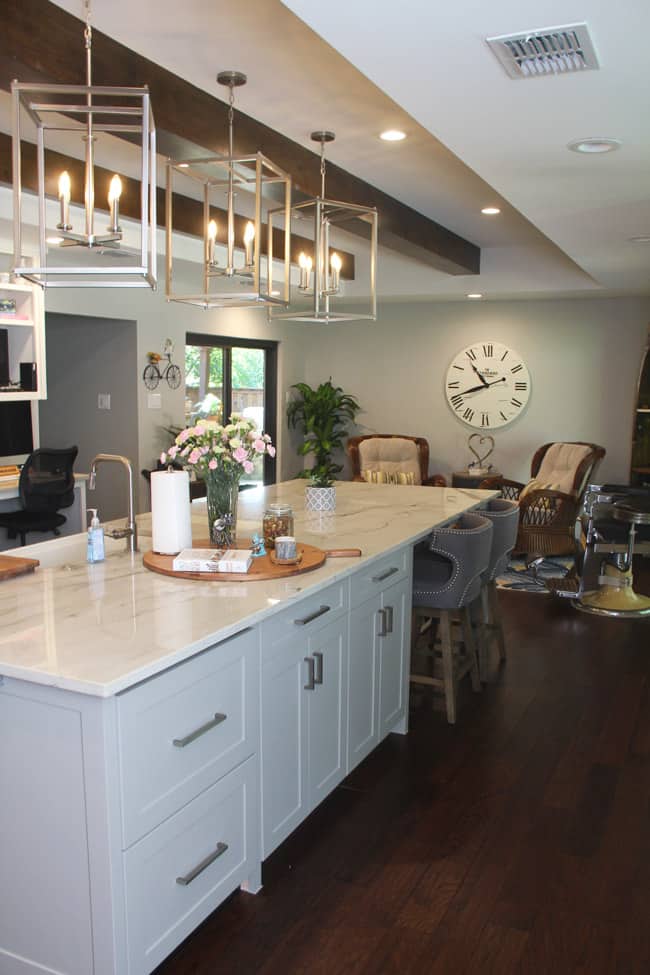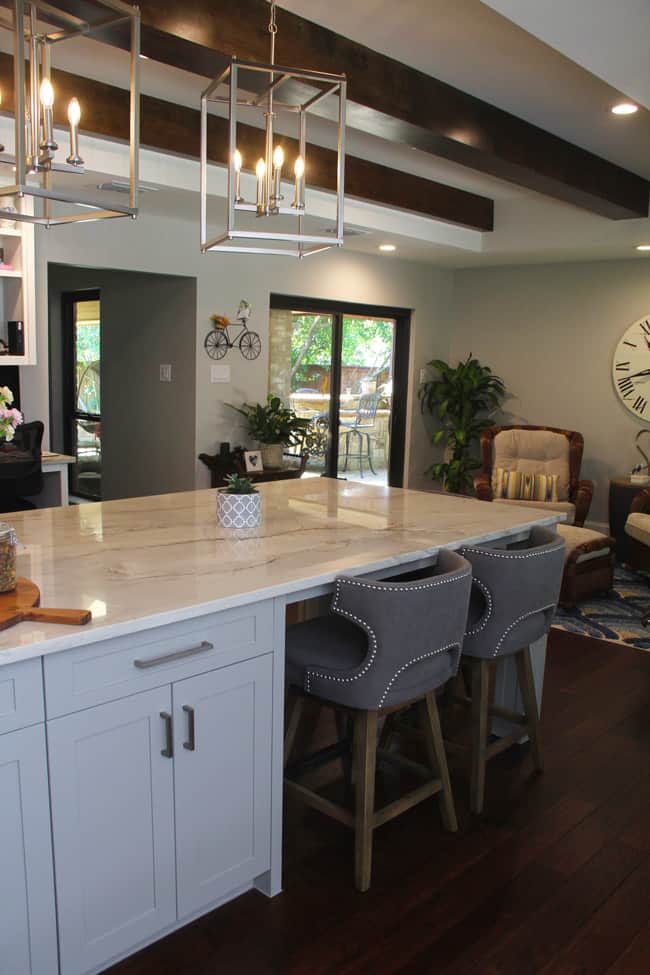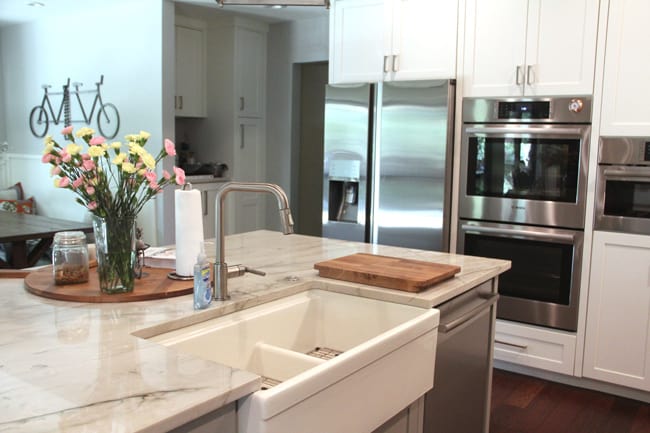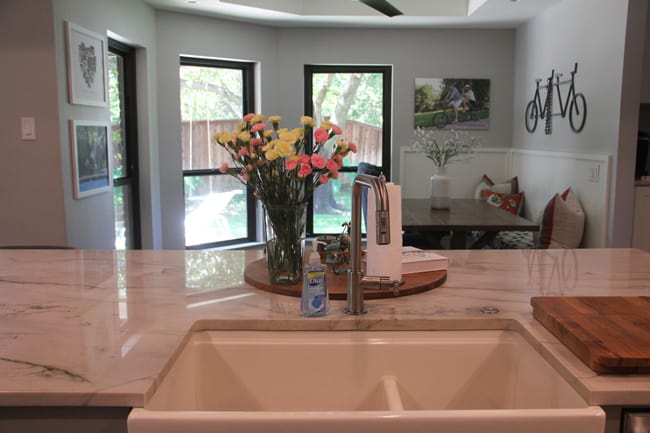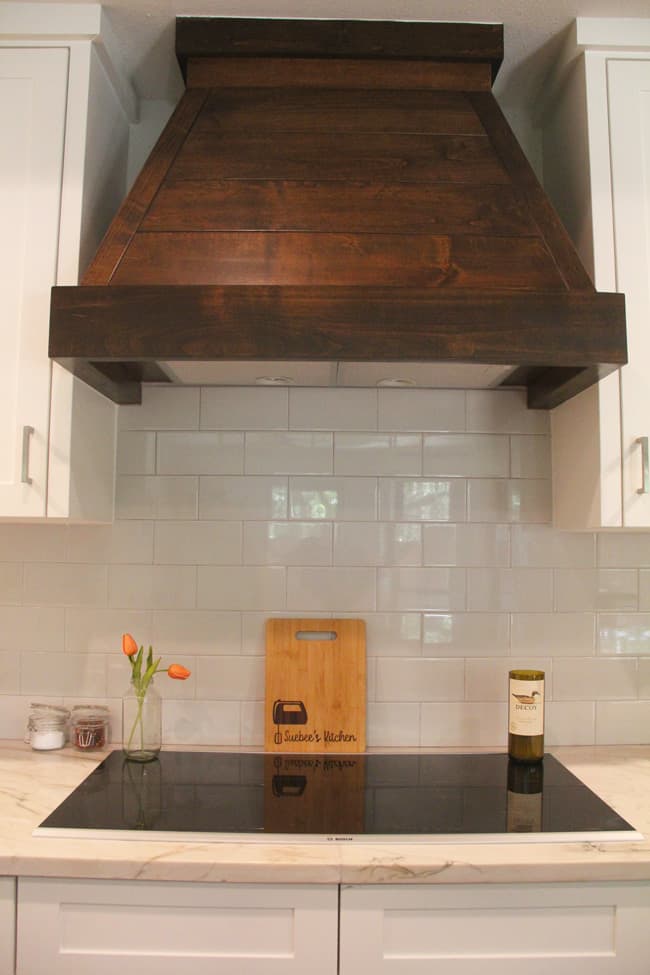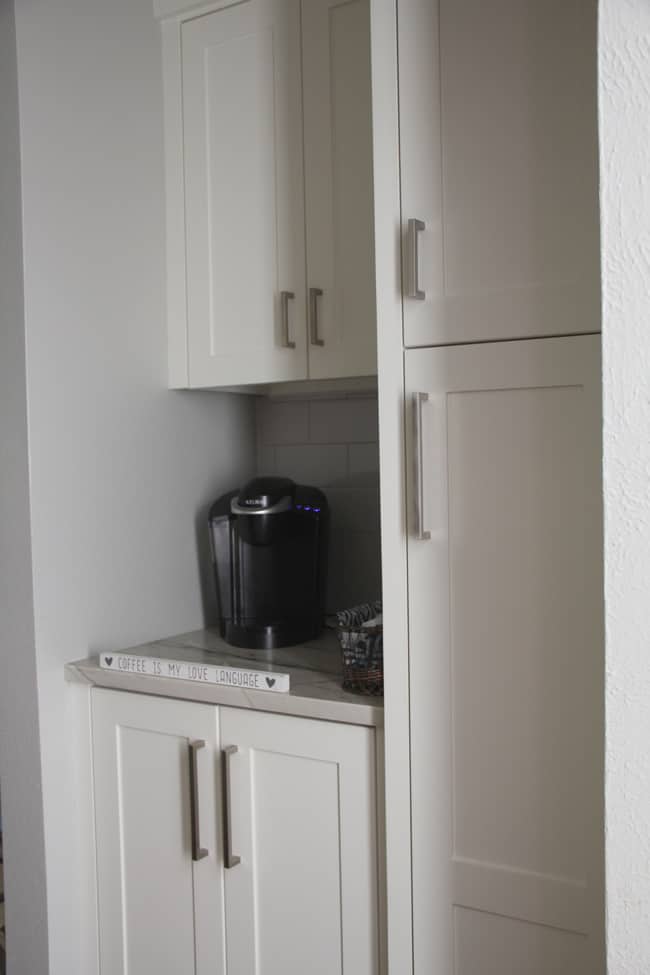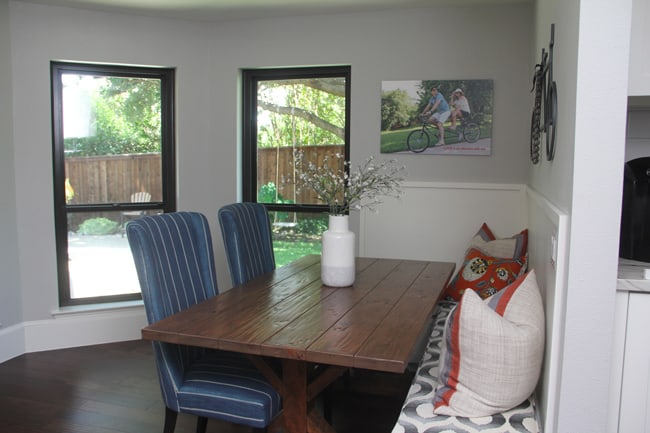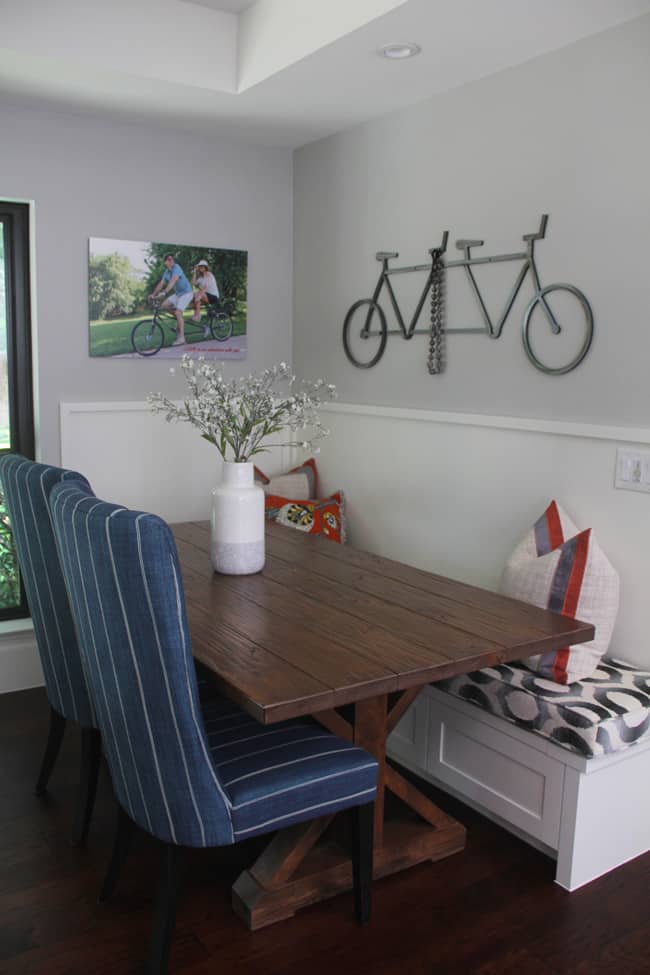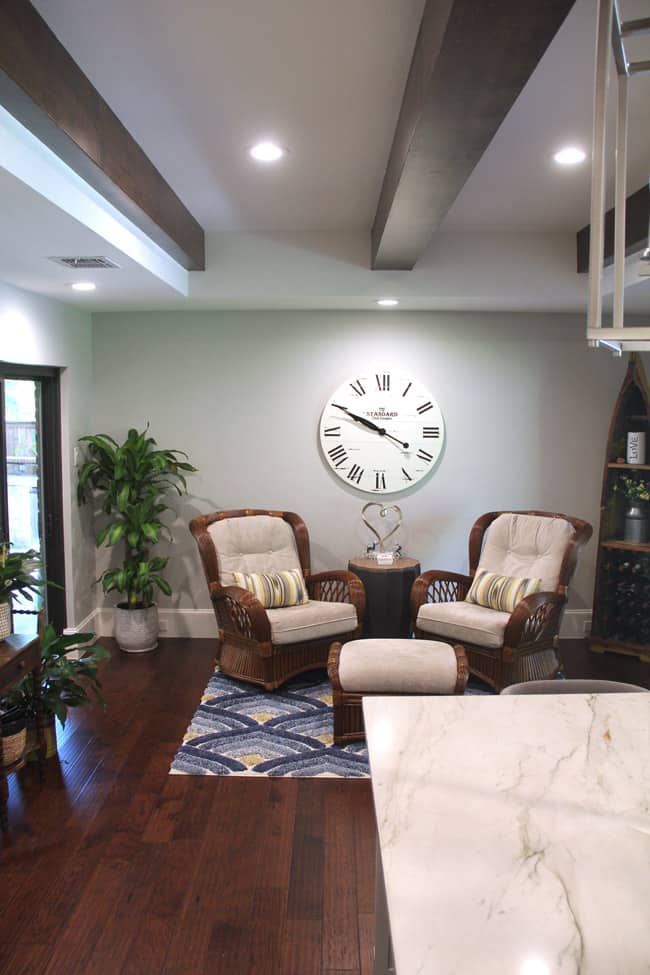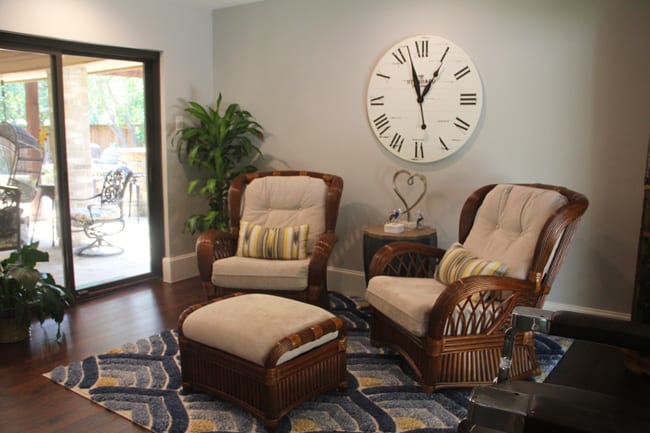 Let's open some cabinets and drawers, and really let you in! 😀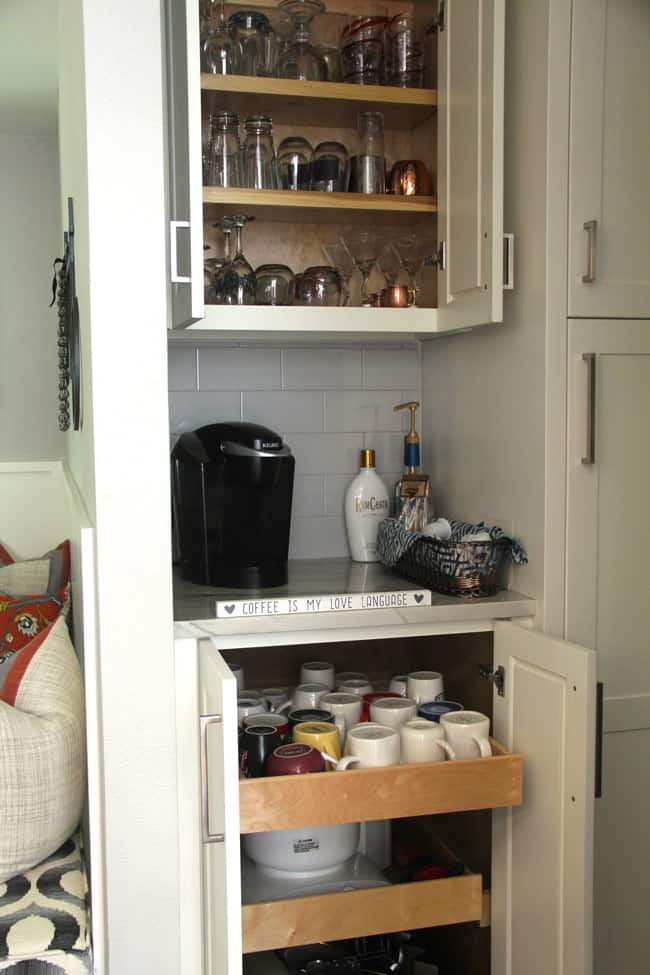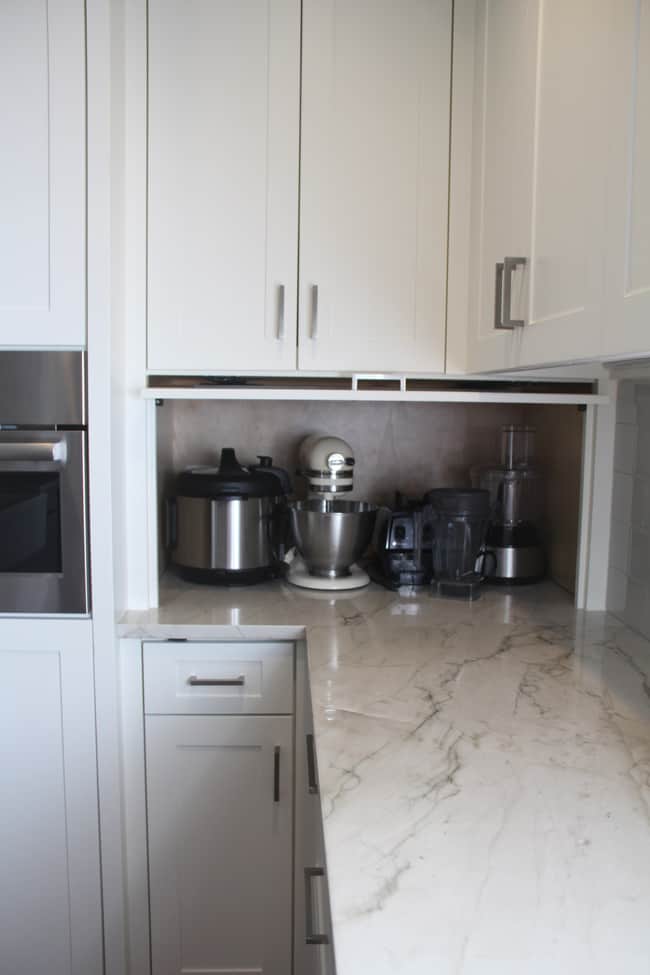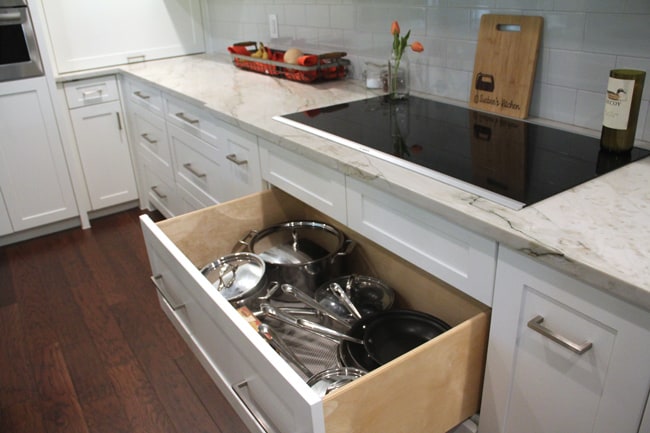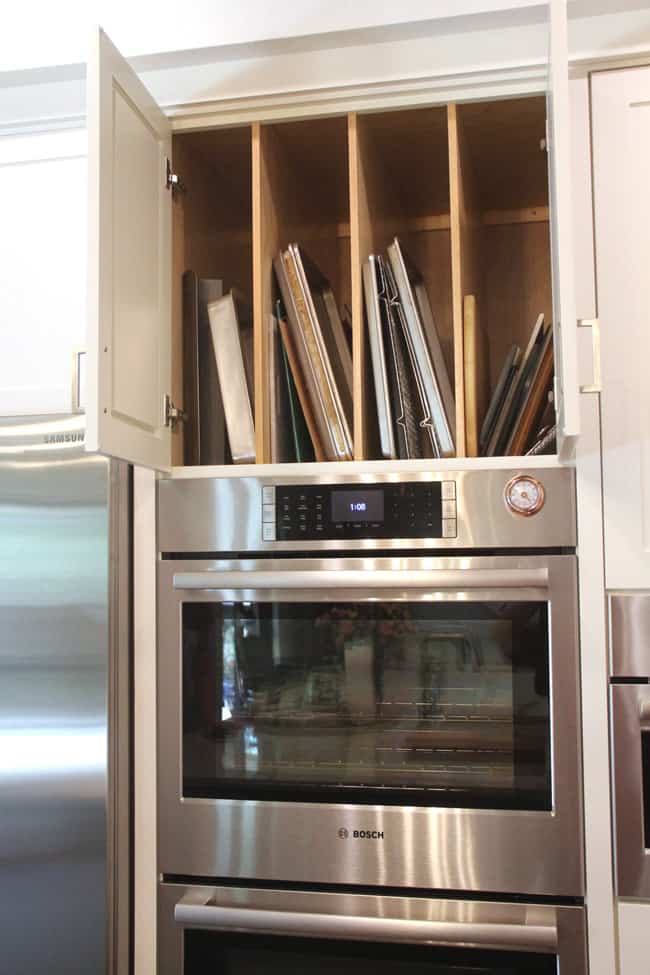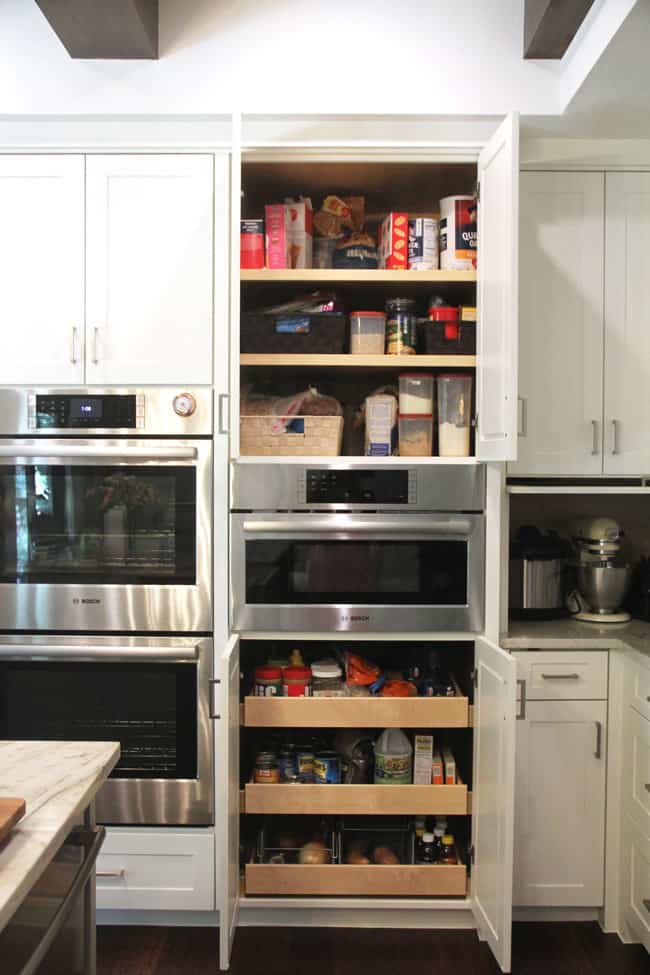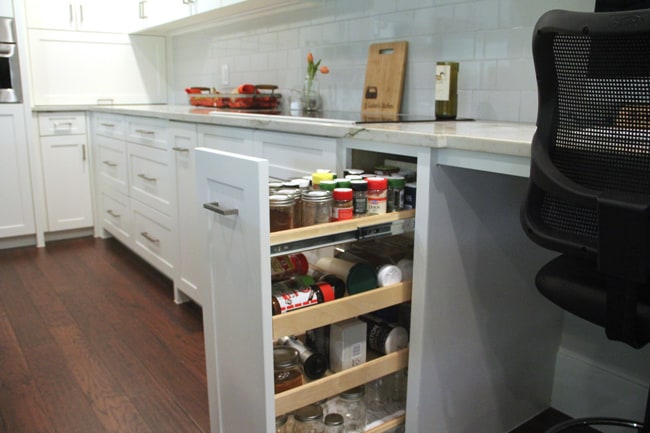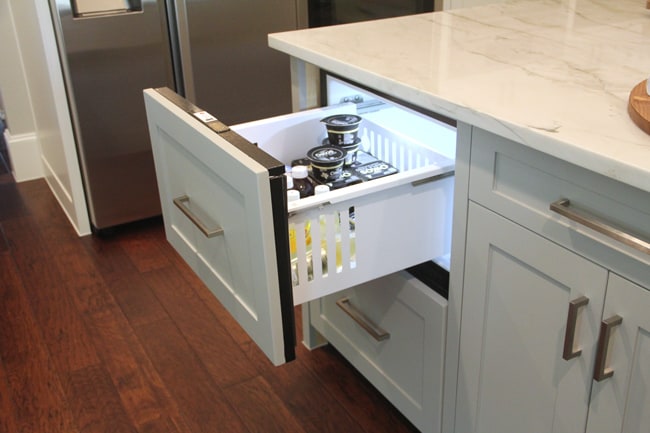 Before Pictures: