This post may contain affiliate links which won't change your price but will share a commission.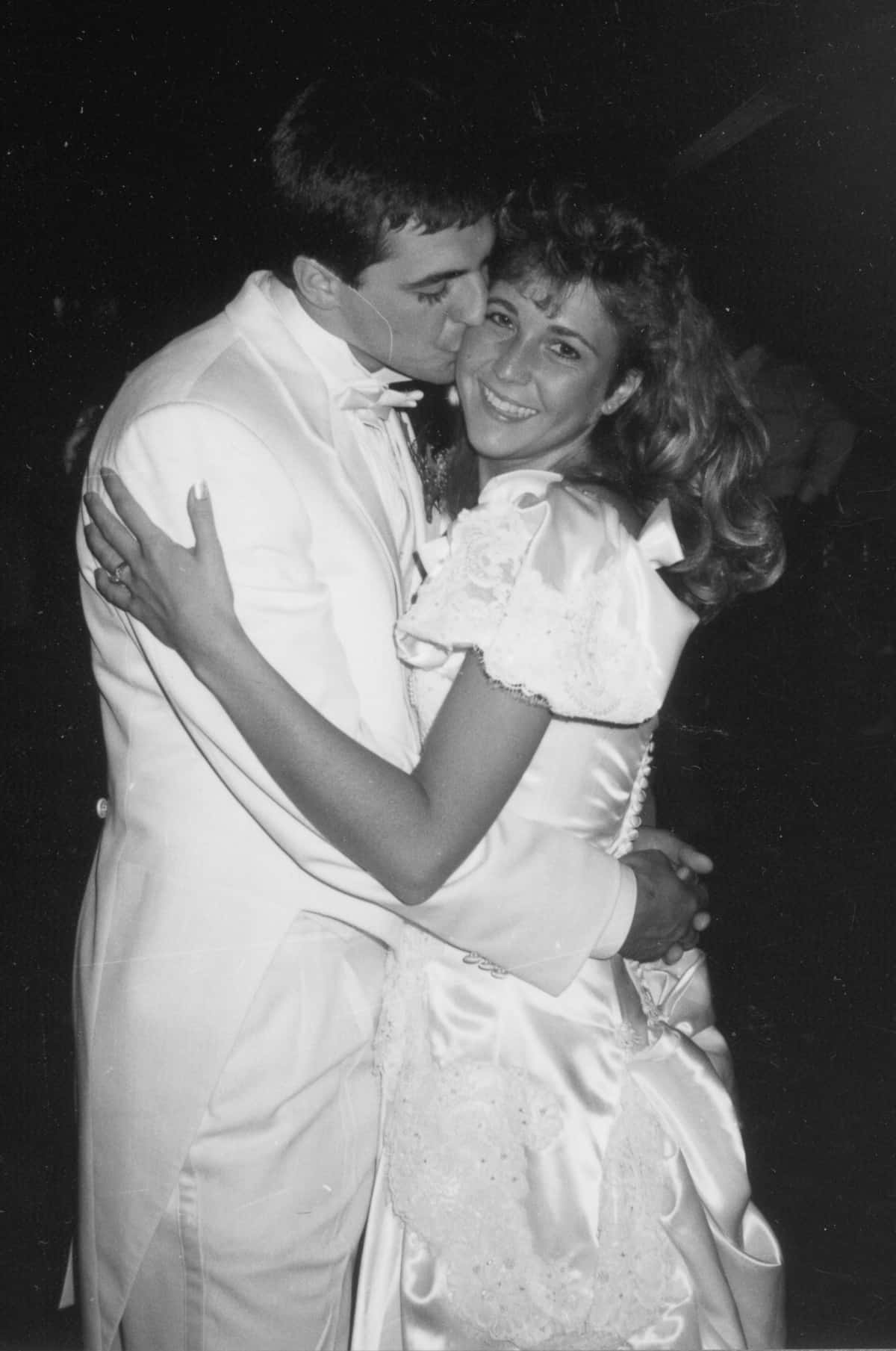 Today's LOVE Story is my very own. 32 years ago, I married my high school sweetheart, best friend, partner in crime, father to my children, and the kindest man I know.
The picture above is a rare candid moment at our wedding. Unlike today's generation who fill their phones with fun, quirky selfies, our wedding albums are full of posed, low resolution photos with pasted on smiles. I love how THIS ONE shows us relaxed and happy, dancing a slow dance while my groom planted a big one on my cheek. No rehearsed dance moves for the camera. Just a simple kiss.
Our wedding was THE BEST DAY EVER. I remember feeling that way afterward, reliving every moment with Mike and telling story after story. So many memories that I still think about…
The early morning 3-mile walk in the country with my Dad before it was time to get ready for the big day.
How the a/c went out in the church (just like I feared it would) on a very warm June day in Iowa.
My frantic call to my hairdresser (my cousin's wife) who hurried to my house before pictures to "tease" my hair and spray it so it barely moved all day long.
My sisters doing my make-up because I didn't know how.
The moment I noticed that the groom was late for pictures (because his dad stopped to do an errand on the way to the church).
Telling my dad a joke as we started down the aisle and how we were laughing instead of crying. (I wish I remembered the actual joke!)
My handsome groom in his IVORY tuxedo, the same color as my dress. Woah!
The packed church and feeling like a princess in my wedding dress.
Being nervous as we said our vows and how I had to help Mike remember a few words of his. (Nerves!)
That grown-up feeling as we were announced as a married couple (at the young age of 22)!
Our first limo ride!
A strange tradition of "stealing the bride" and "stealing the groom" between the dinner and the dance.
Dancing the night away. Sweaty, exhilarating, and complete exhaustion afterward.
Our getaway to the start of our new life together.
P.S. We are currently on our anniversary vacay and couldn't resist posting this photo of our "self-timer kiss". Just trying to gross out our kids, y'all!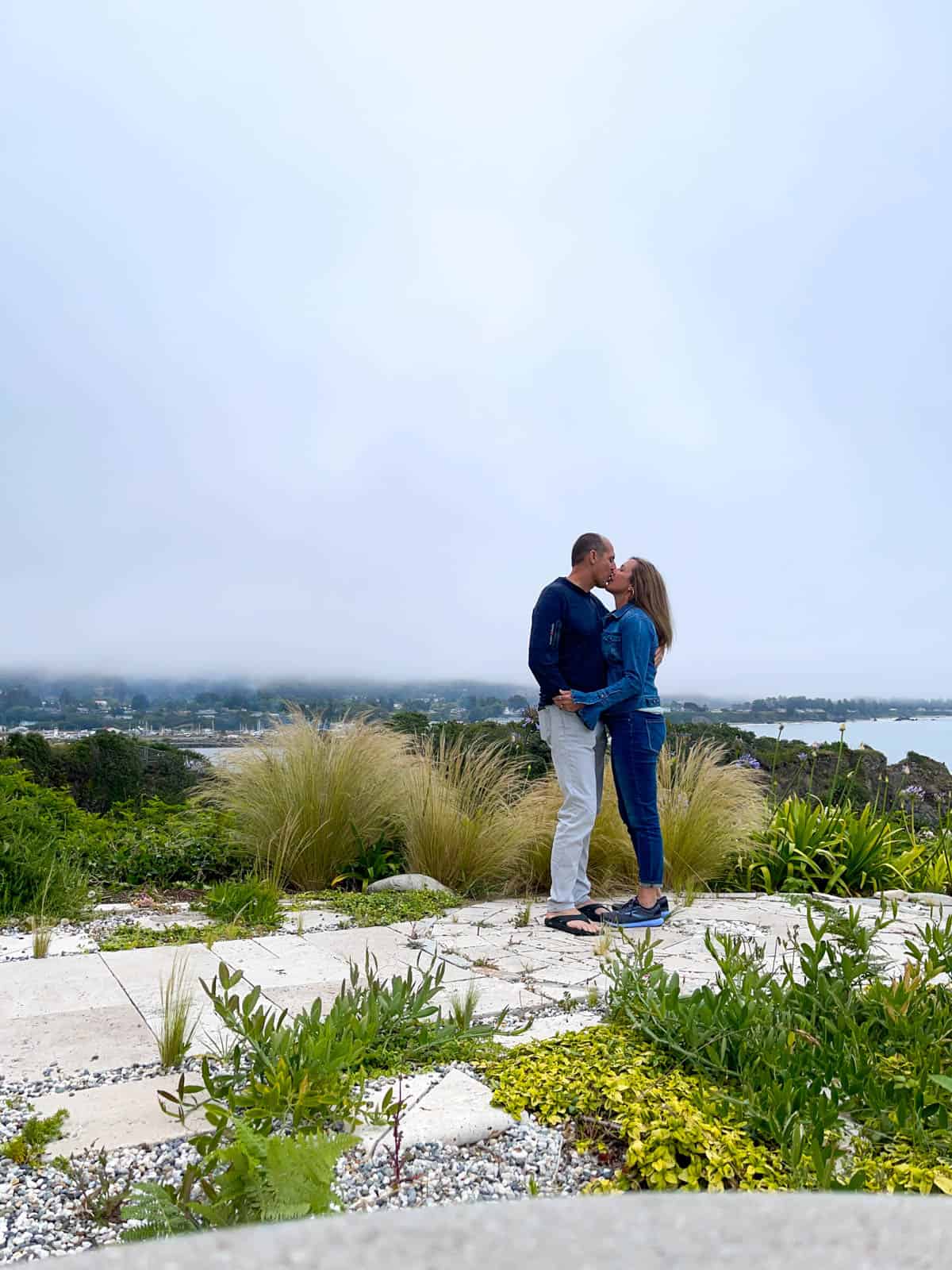 Do you have a favorite memory of your wedding or another important occasion in your life? Please share!
xoxo ~Sue
My Love Stories are short stories about love, family, and life. I'll be talking a lot about Mom and the story behind her recipes, but will also share other memories about other people as well as talk about recent happenings in our lives. The pictures I'll share will mostly be in black and white, so that you can quickly see that there is a STORY.