For those of you who don't know me personally, or have never been to my home, let me tell you the background of "the wall". Its a wall in our sun room that I've never EVER been happy with (decorating wise). It's been filled with random pictures of our family or "live laugh & love" wall hangings. So earlier in the year, I decided to re-do "the wall" in honor of the new chapter we are entering as a married couple with (almost) grown children. We are starting to travel more, and when we do, we like to bicycle to see the sights. My two favorite adventures were biking over the Golden Gate Bridge in San Fransisco into Sausalito (and to Tiburon to catch the ferry back), and doing a private bike tour in Barcelona, Spain. What a perfect way to see different parts of the world.
I started my research by googling "bicycle wall art" and found a really cool industrial steel tandem bike made for display (found at baconsquarefarm on Etsy). Knowing that it was unusual yet SO perfect for a statement piece in my sun room, I HAD to have it!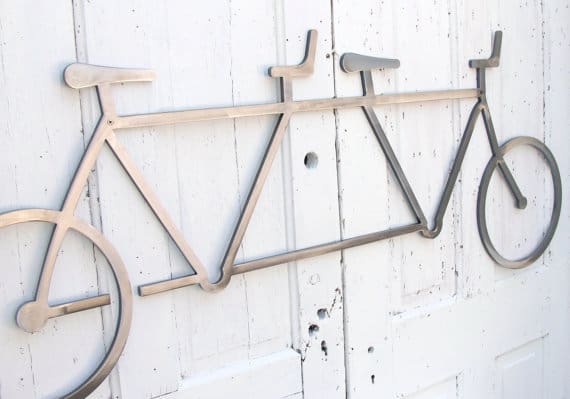 The bicycle sat in the sunroom for over two months before I finally pieced everything together. Lori Fagen (a local artist and friend), helped me by painting stripes on "the wall" to incorporate gray and white, instead of the all-pottery-brown color.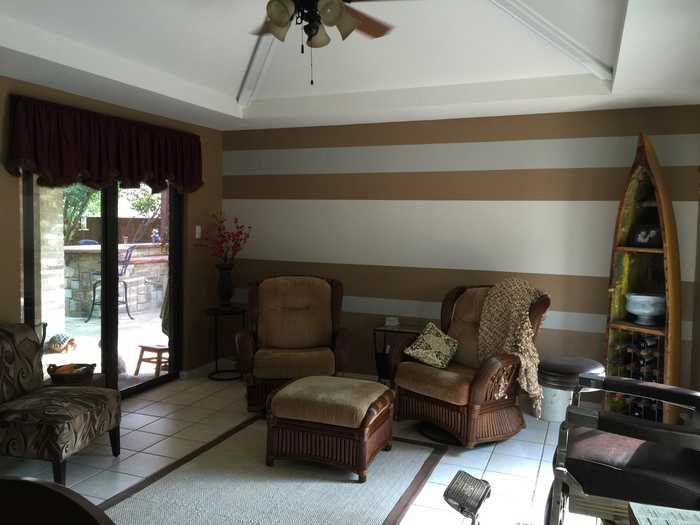 This reclaimed wood LOVE sign was a true find at The Market, my favorite little shop in Iowa. I found it during my Sisters Trip in April to visit my parents and I still can't believe how awesomely cool it ties everything together.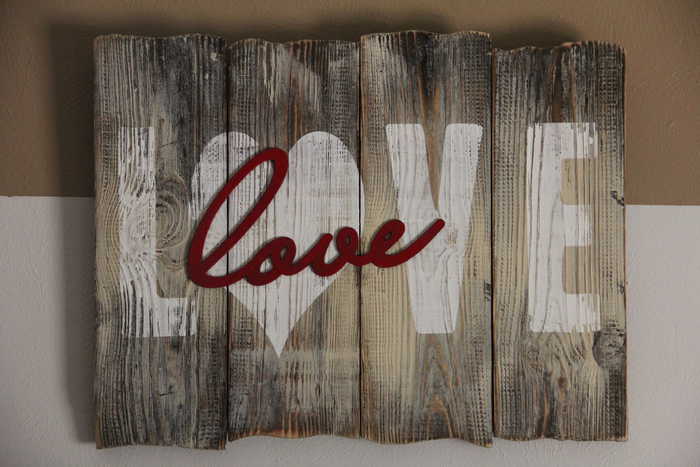 The final item I wanted to display involved a photo session on a tandem bike that we borrowed from a friend. Our 17 year old son, Zach, took this picture in a local park one sunny afternoon last May and I was thrilled that he captured our personalities. I highly advise you to get creative with photography to capture fun!
Also notice that this photo was the inspiration behind my logo for SueBee Homemaker.
Shutter fly is a dear friend of my many photo projects, and so once again I ordered the picture – but this time on metal. It's a thin, lightweight material, and I used a coupon so it ended up to be right around $100. I absolutely love it!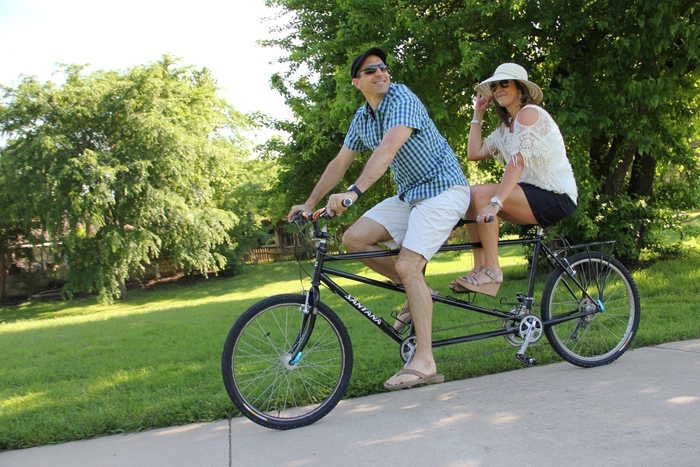 After several trips to Hobby Lobby, Lowes, and World Market, I added a red clock, a new lamp, and a rustic bin on wheels to my project. I also found the small pillows on Amazon. Here is the final product!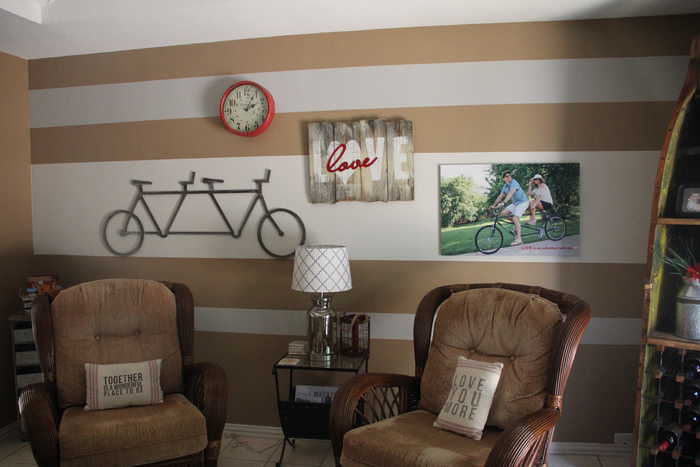 On the bottom of the picture, it reads in red, "LOVE is an adventure with you."
SHARE THIS POST TO YOUR FRIENDS: