Majestic Oak Treehouse in Savannah's Meadow
This post may contain affiliate links which won't change your price but will share a commission.
For our 26th wedding anniversary, Mike treated me to a night at a bed and breakfast. But this wasn't just your ordinary bed and breakfast. This was a treehouse.
Yes…you heard me. A treehouse!
We packed our bags and stopped at Eatzi's for food and beverages and headed east.
The Majestic Oak Treehouse is located outside of Celeste, Texas, northeast of McKinney, TX. As you can see, a very large living oak tree runs straight through the center of the treehouse, bringing nature indoors.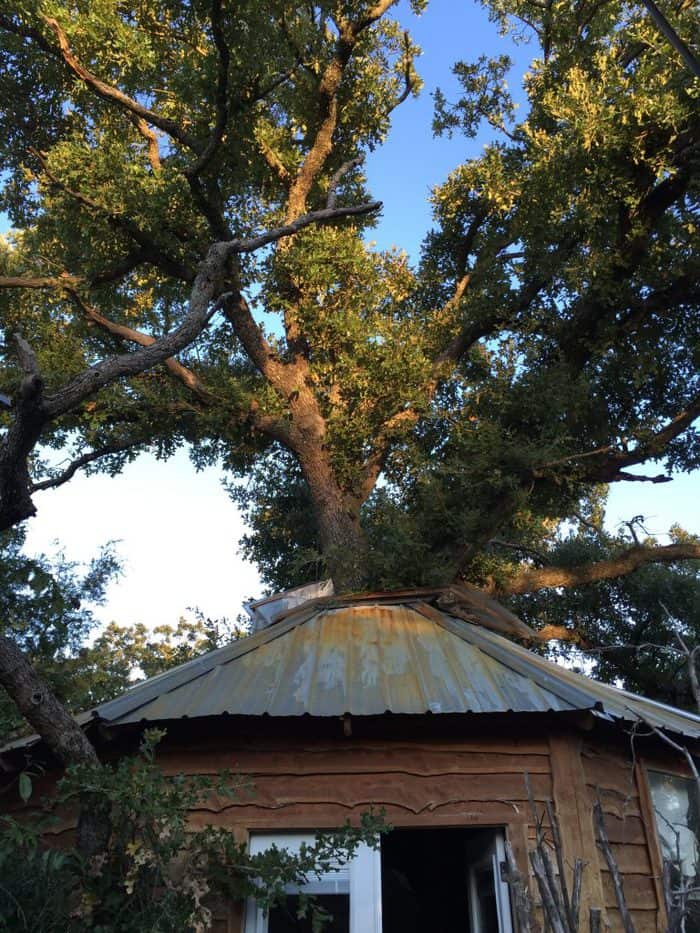 The entrance to this property was pretty interesting. You can see Mike peeking out of it here.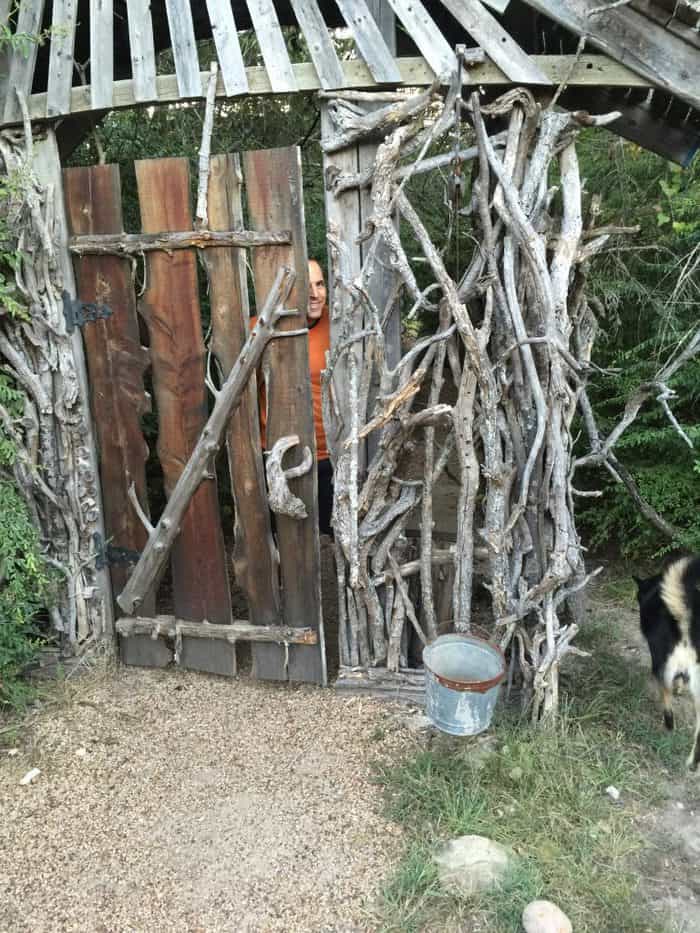 To get to the treehouse, we walked along a trail and then up a ramp to the front door.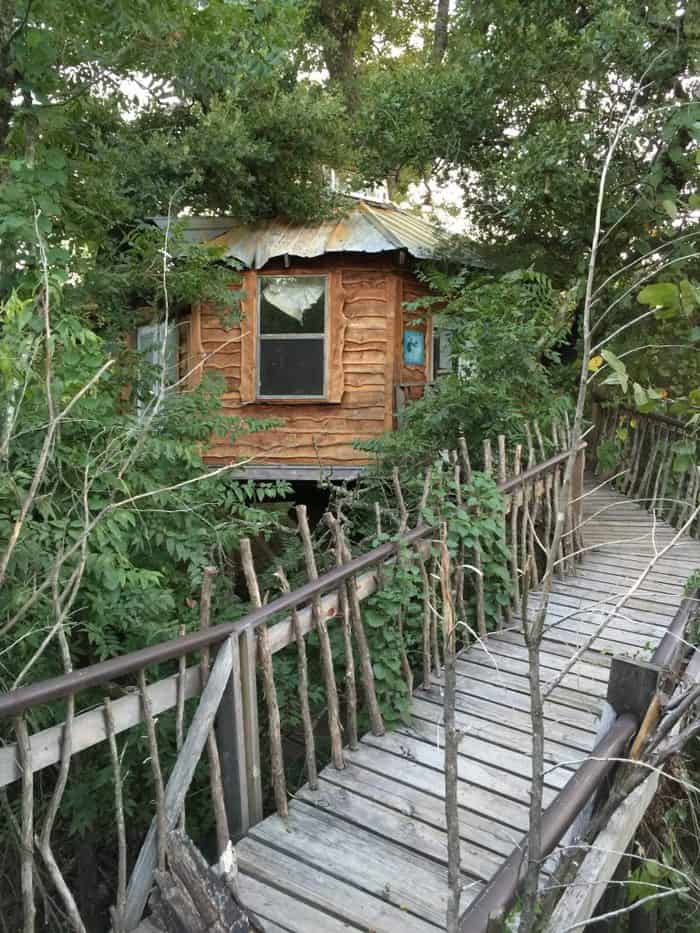 I'll admit that I was a little nervous entering the front door to the treehouse. It stands two to three stories high, and I couldn't believe the tree could could support our weight at first.
The main area had a small kitchenette and a sitting area with a futon and a couple of chairs. Remember that there is a tree in the middle of these areas!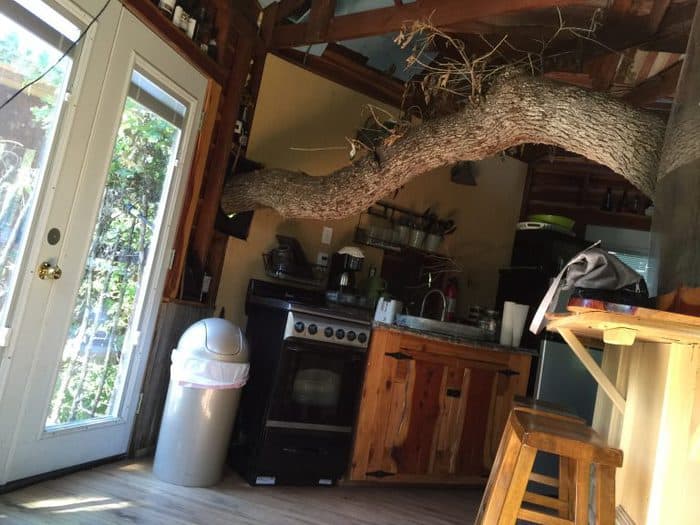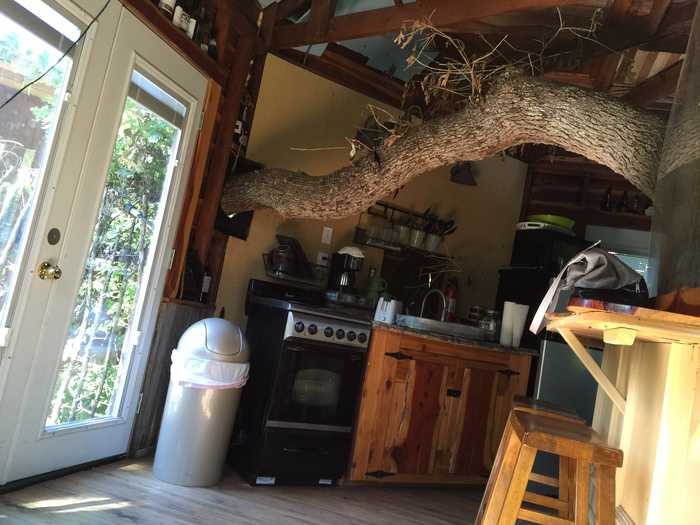 Outside and to the left of the main house was a floating sky lounge. It kind of looked like a trampoline but it's much safer to just scoot out on it and lay down. Jumping is NOT recommended. We brought books along so we just hung out and enjoyed nature.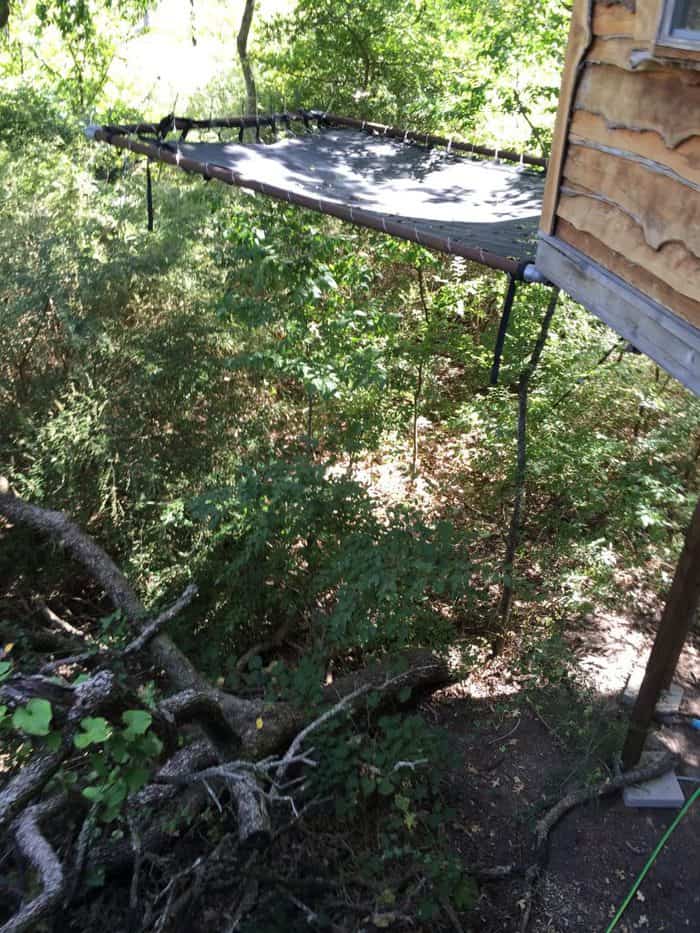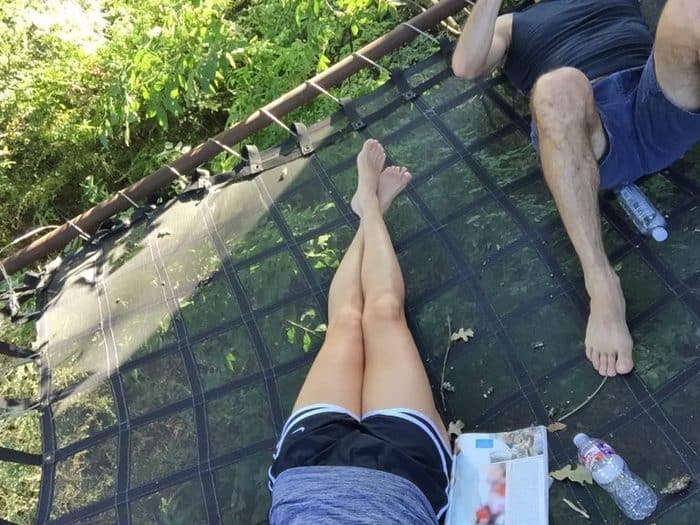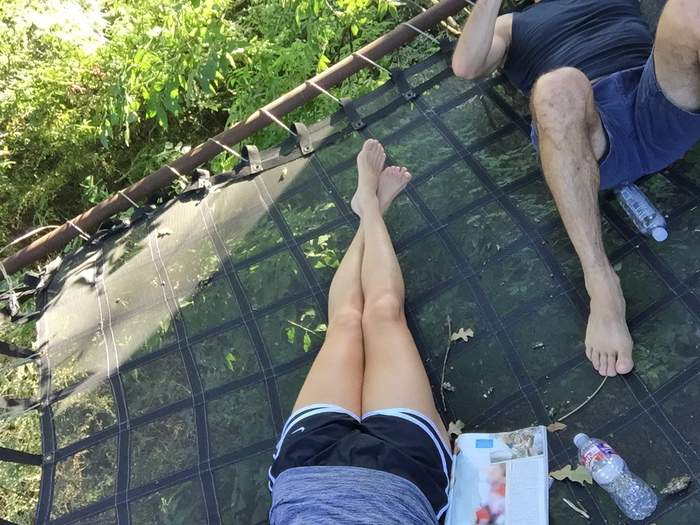 Outside and to the right of the main house is a walkway to the open air bedroom and a full bathroom – with a shower that overlooks the property. Mike used the shower – and said it was pretty cool – but I elected to wait until we got home the next day. I was a little freaked that someone would see me showering in the tree.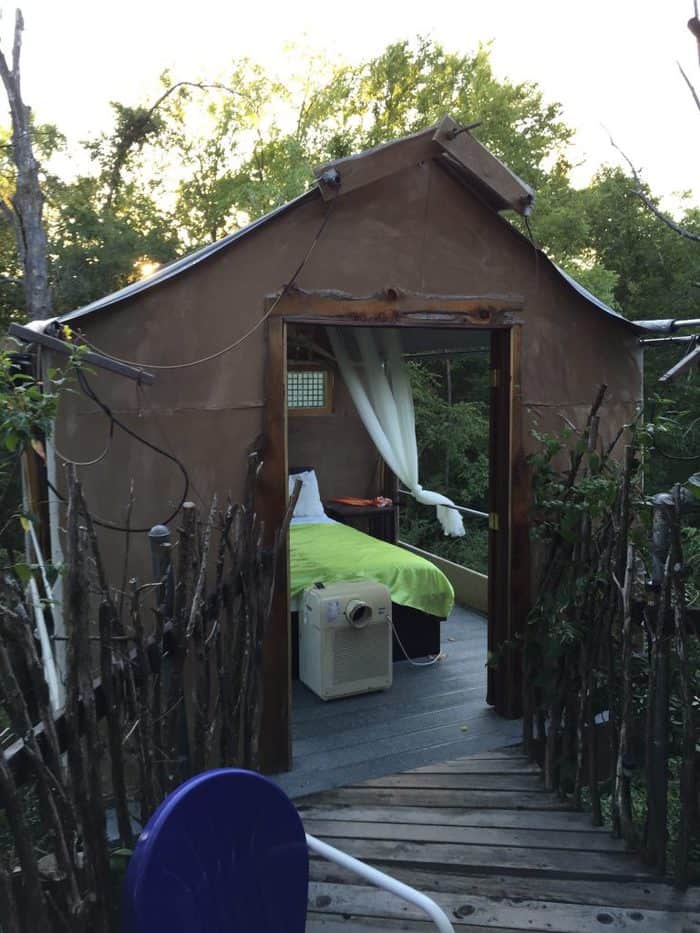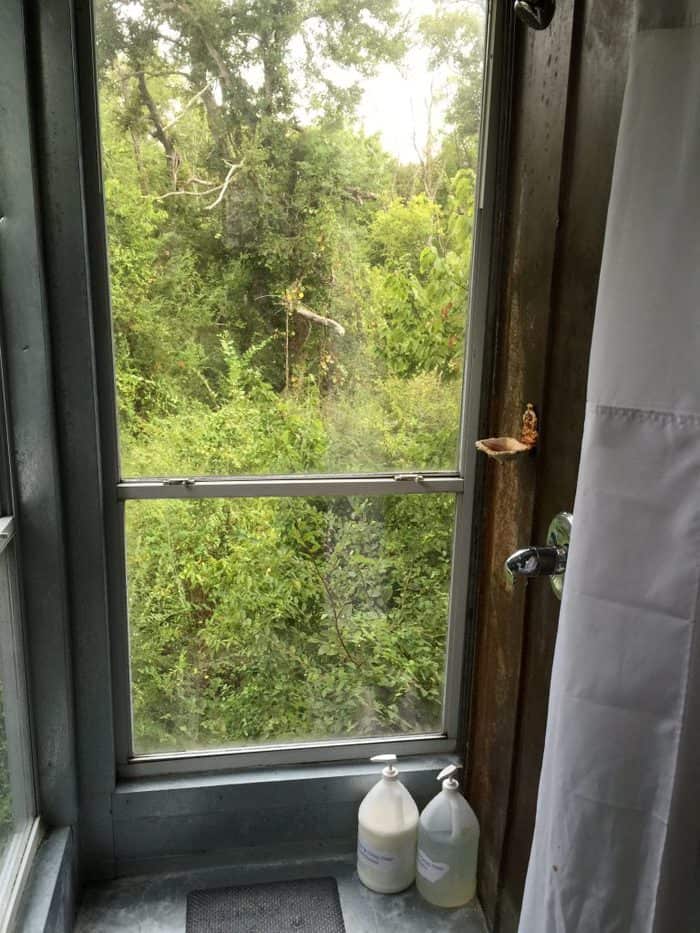 It was a warm September day when we stayed at the treehouse so we enjoyed the air conditioning in the open air bedroom. For real! They had an a/c unit that actually shot cold air up through the sheets. It helped keep us cool but I would recommend bug spray. Unfortunately, I went home the next day with several bug bites on my face.
Lesson learned.
Check out the Bare Creek Hollow Treehouse, a newer treehouse at Savannah's Meadow that is now available for booking. We toured it when we were on the property but it wasn't available to rent yet. This treehouse is a step up from the Majestic Oak but doesn't have the open air quality to it. But since I'm not the camping type, I'm ok with that.
In addition to the lodging they offer, there are other things to do at Savannah Meadows. You can get married at their outdoor wedding chapel, set in the middle of the lavender fields, or have another special event, like a reunion or any kind of party. You can also wander the farm to the Herb or Fairy Garden or shop in their gift shop.
One of the nicest parts of the treehouse was the quiet. No TV or internet. No chores. Nothing to do but to sit and chat and enjoy nature.