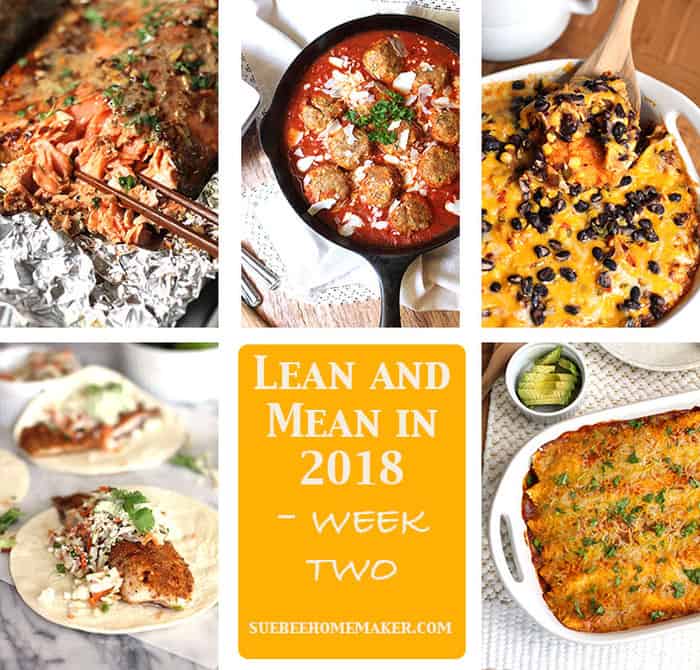 It's the second week of January – the veggies are rolling off the shelves and the gyms are full. It's so great to have a fresh start to every year, but the changes we make need to be more of a lifestyle change than a "diet". Because losing weight isn't nearly as hard as keeping the weight off.
One of the key steps to keep the veggies flowing, is to prep on the weekends or whenever you grocery shop.
If you buy ingredients for a certain recipe, prep as much as you can ahead of time. I've detailed how I do this for my Italian Turkey Zucchini Meatballs, featured in this post. Prepping it in advance makes it a quick 30 minute meal.
When I buy salad ingredients, I make a huge one up at the start of the week and keep it in the refrigerator. We pull it out for several meals and it makes it easier to stay on plan.
Plan for leftovers. Make double sized recipes so you have plenty for at least one night of leftovers. My Mexican Chicken and Sweet Potato Casserole makes a lot, so that's a good meal to start with during the week.
Since chicken is so lean, we often grill up several pounds on the weekend and turn it into meals during the week. It makes it easy to make two family favorites, my Grilled Chicken Cobb Salad or my Grilled Chicken Burrito Bowls. You can also make it into grilled panini sandwiches, one of my boys favorites.
My six steps to reaching your goals were outlined in Week One of Lean and Mean in 2018. Here's a refresher.
Diet is 80%. Cut out processed foods and sugar. Eat more veggies, fruits, and lean proteins.
Drink mostly water. Don't drink your calories. Limit alcohol.
Make meals interesting. Try new recipes, like the ones I have linked here to start with.
MOVE every day, even if it's a 15 minute walk. Stretch to maintain flexibility.
Get a partner to share daily struggles and accomplishments.
Keep a daily journal.
The following five main dish recipes are lean and mean while giving you plenty of variety. Each of these main dishes has been updated with nutritional data, so please refer to them individually. These five are some of our favorites, but I'm posting several more in January that are also lean and SO tasty. Please check back here during the month for several more choices for your family.
____________________
Salmon is one of Mike's favorite meals. There are 28 grams of protein in each serving, and the Asian flavors give it an amazing flavor. Pair it with rice and some edamame for a complete meal!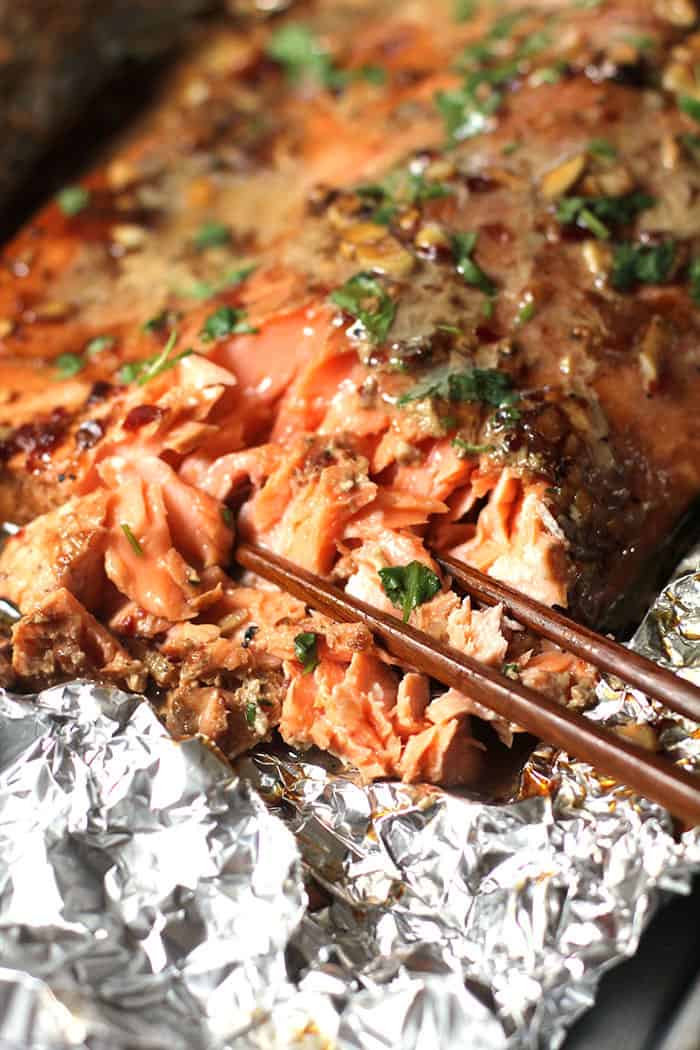 ____________________
Italian Turkey Zucchini Meatballs
Meatballs might seem like a fattening main dish, but not this version. Use lean ground turkey, plenty of fresh zucchini for moisture, and Italian spices for an amazing meal. We like to serve these over zucchini noodles or fresh sautéed mushrooms.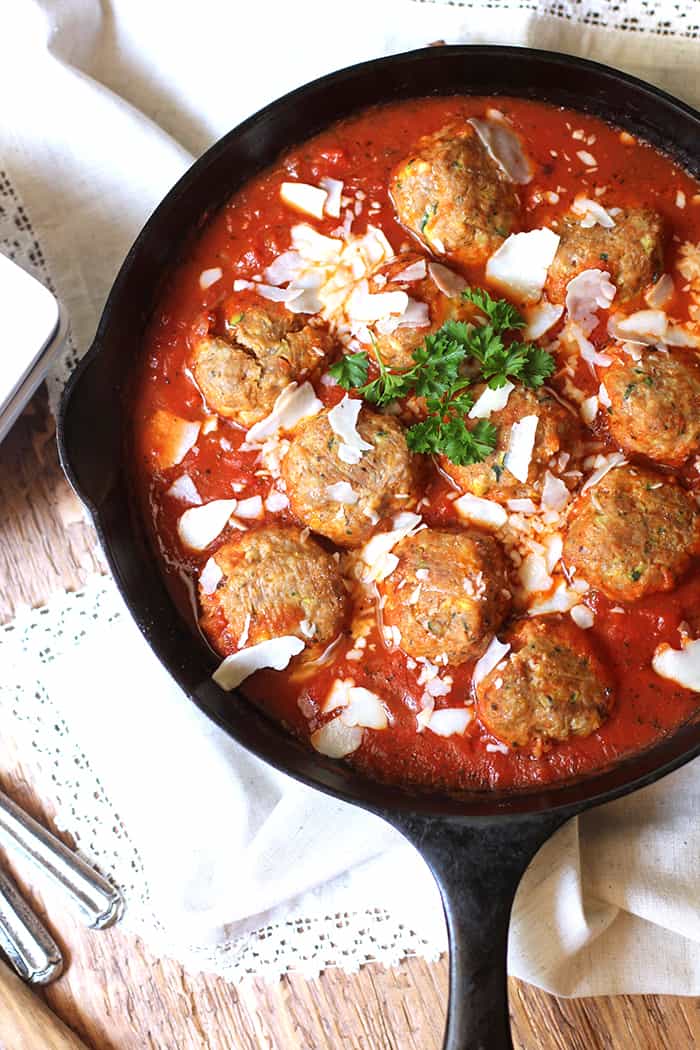 ____________________
Mexican Chicken and Sweet Potato Casserole
Ya'll know how much I love Tex-Mex, and this main dish has all the flavors I love most. Sweet potatoes, chicken, black beans, corn, and a spicy sauce  – all healthy ingredients and delicious as a casserole.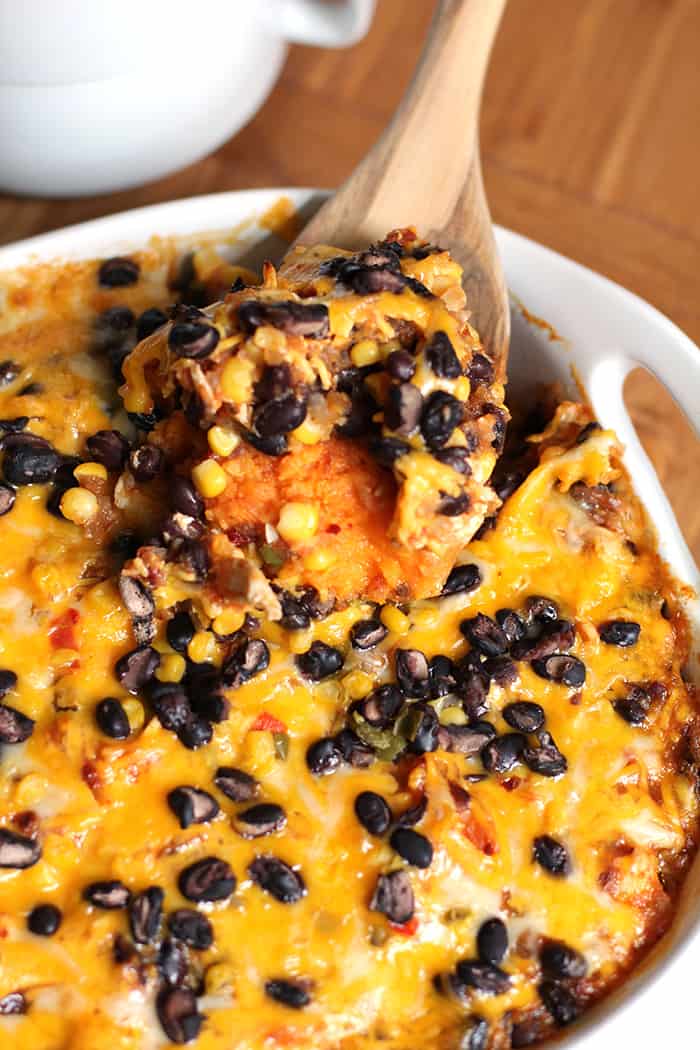 ____________________
Easy Fish Tacos with Avocado Crema
I experimented a long time before I found a recipe for fish tacos that are super low in calories, and have an amazing flavor. Tailor it to how spicy you like your tacos. The avocado crema is the best topping, and also really healthy!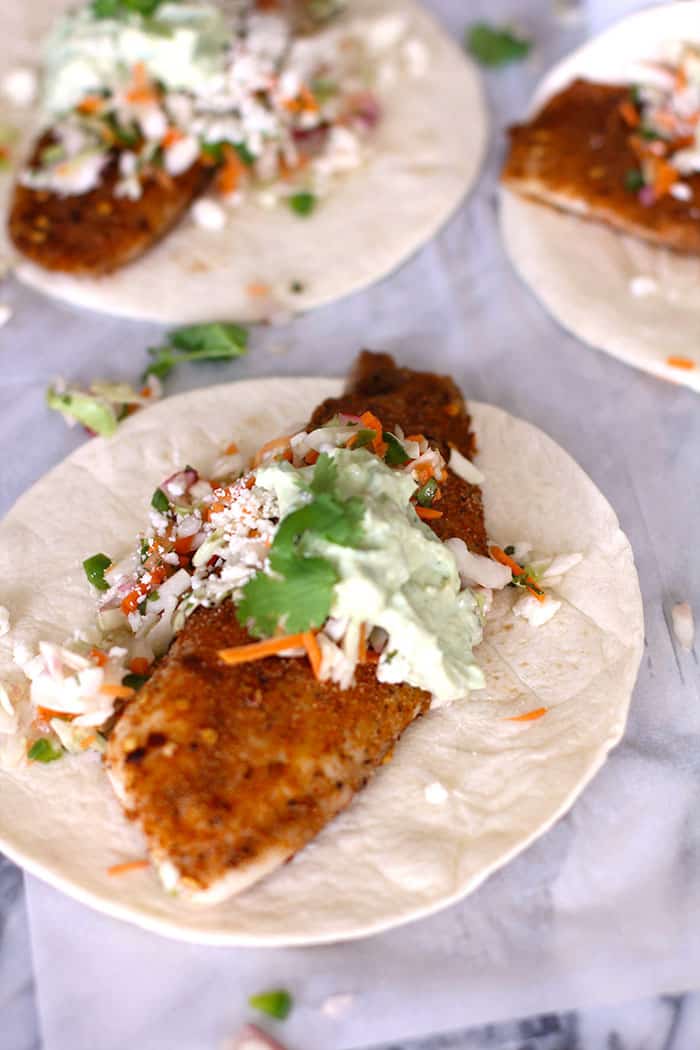 _____________________
Shredded Beef Chipotle Enchiladas
You don't need to skip beef when you are trying to lose weight. These enchiladas are so tasty, with my homemade enchilada sauce and the spicy beef. They are also high in protein with 42 grams per serving.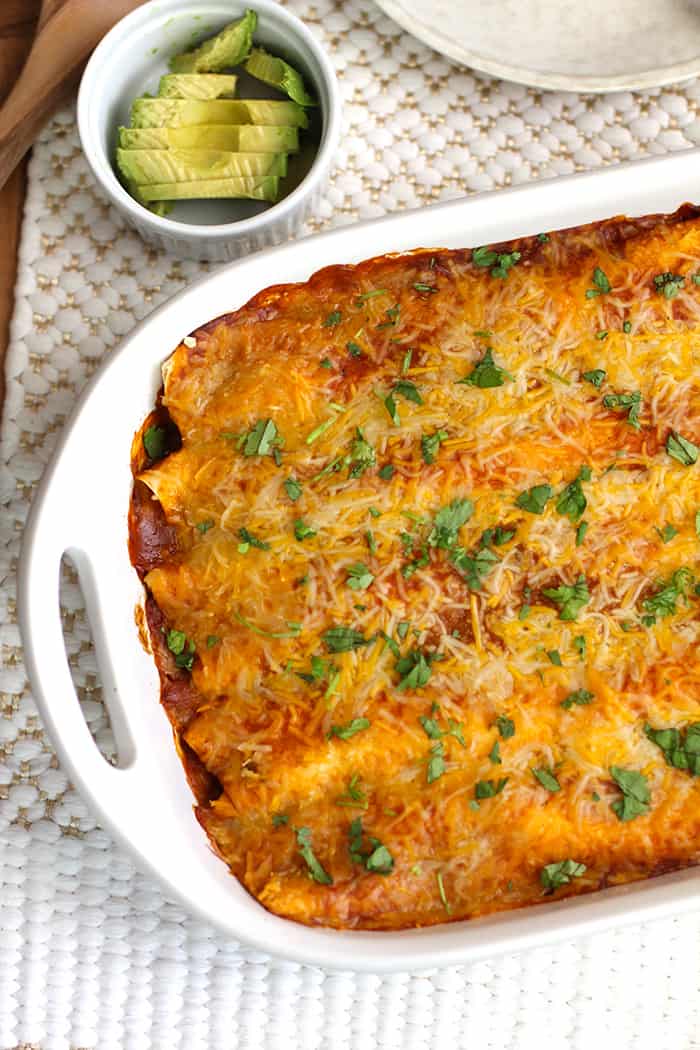 _______________