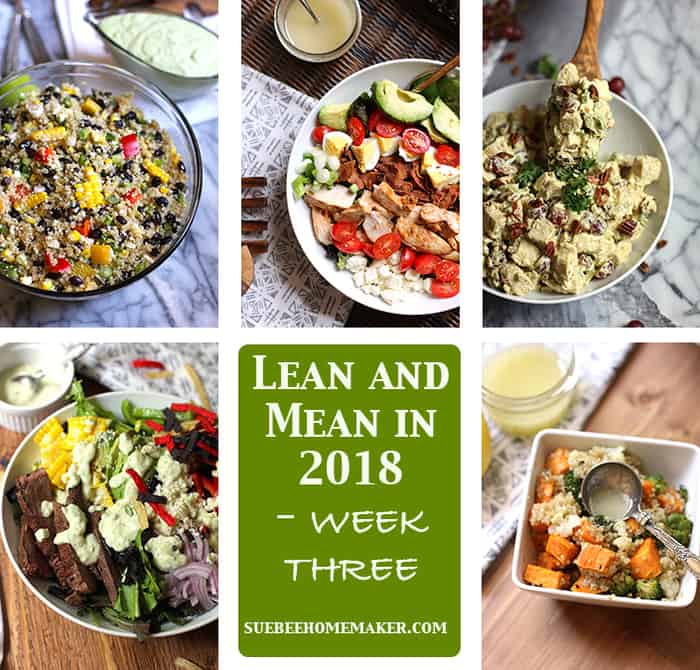 Here we are in the third week of January, and going strong. Back in the day, my resolutions were all about losing weight. Now, my focus is about trying new things. I love concocting new recipes and making them as healthy and as tasty as possible. Of course, I always leave a little wiggle room for something sweet. Remember, balance is what keeps you from throwing in the towel.
This week's focus is on salads. Even though it's cold outside (yes, even in Texas!), I still like to keep some sort of salad in my fridge at all times. The quinoa salads are favorites in our home, and the flavors get even better after a few days.
Note that all of these salads have been updated with nutritional data. The calorie counts are very reasonable, especially if you eat these for a main course. I like to make lower sugar dressings (just plain rice vinegar is great on quinoa!) and all of these are super tasty.
As mentioned in Week One and Week Two…
Diet is 80%. Cut out processed foods and sugar. Eat more veggies, fruits, and lean proteins.
Drink mostly water. Don't drink your calories. Limit alcohol.
Make meals interesting. Try new recipes, like the ones I have linked here to start with.
MOVE every day, even if it's a 15 minute walk. Stretch to maintain flexibility.
Get a partner to share daily struggles and accomplishments.
Keep a daily journal.
____________________
Mexican Quinoa Salad with Fresh Corn
I make this protein-packed quinoa salad at least once a month, and I get no complaints. The Creamy Avocado Dressing is great, but I often times just use rice wine vinegar to dress it. Add as much jalapeño as you like – I happen to LOVE more than less!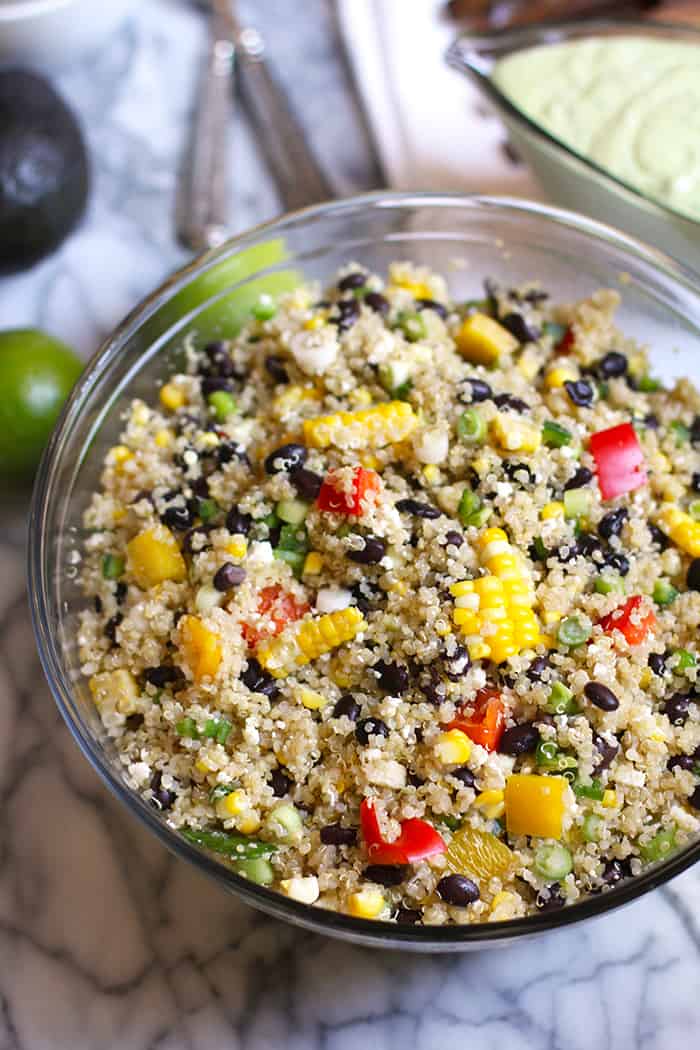 ____________________
This salad is a complete meal, and it's a great way to use up your leftover grilled chicken. Tons of protein and a very low-sugar dressing makes this one a regular for us. Great for summer nights, but also great in the cooler months too!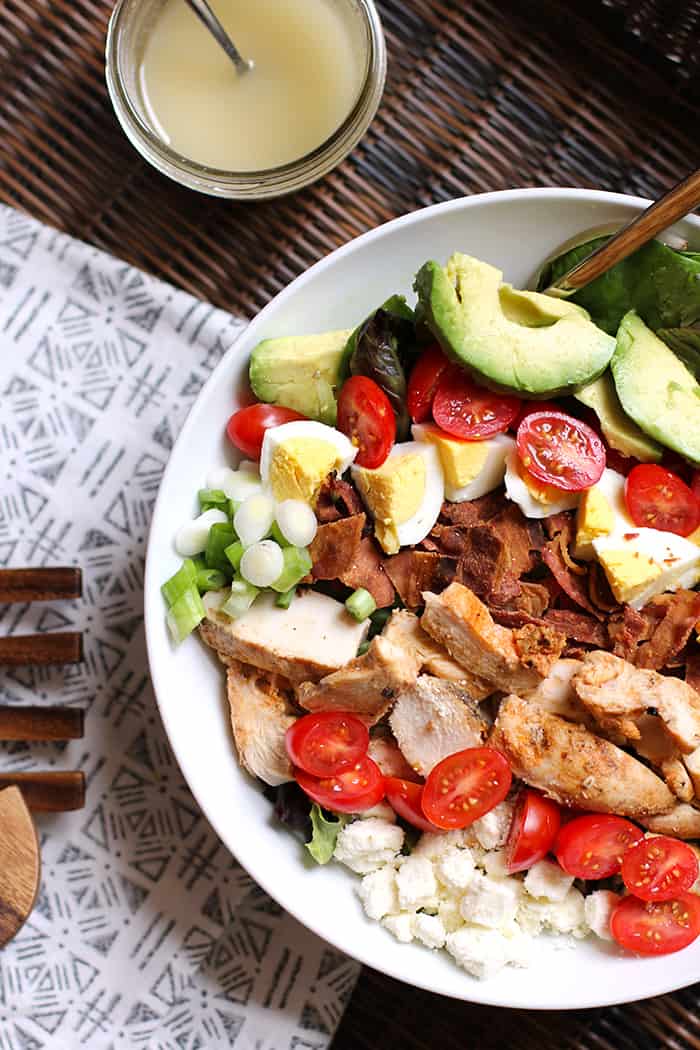 _____________________
This one is more of a summer salad, but I wanted to include it because 1) the flavor is amazing, 2) there is a ton of protein in each serving, and 3) the dressing includes some Greek yogurt along with some mayo – and you could change the proportion even more to cut the fat and calories.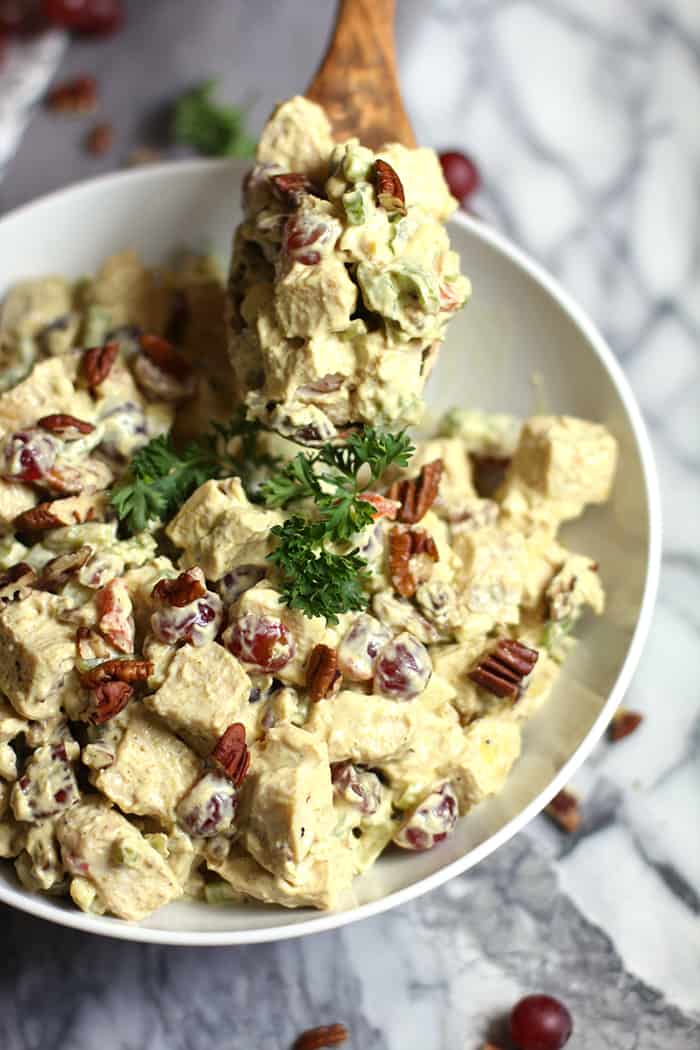 ____________________
Like I've said before, you CAN eat beef when you are trying to lose weight. Everything in moderation. This salad is a keeper, with amazing flavor and a repeat of that tangy Creamy Avocado Dressing. So good and so colorful!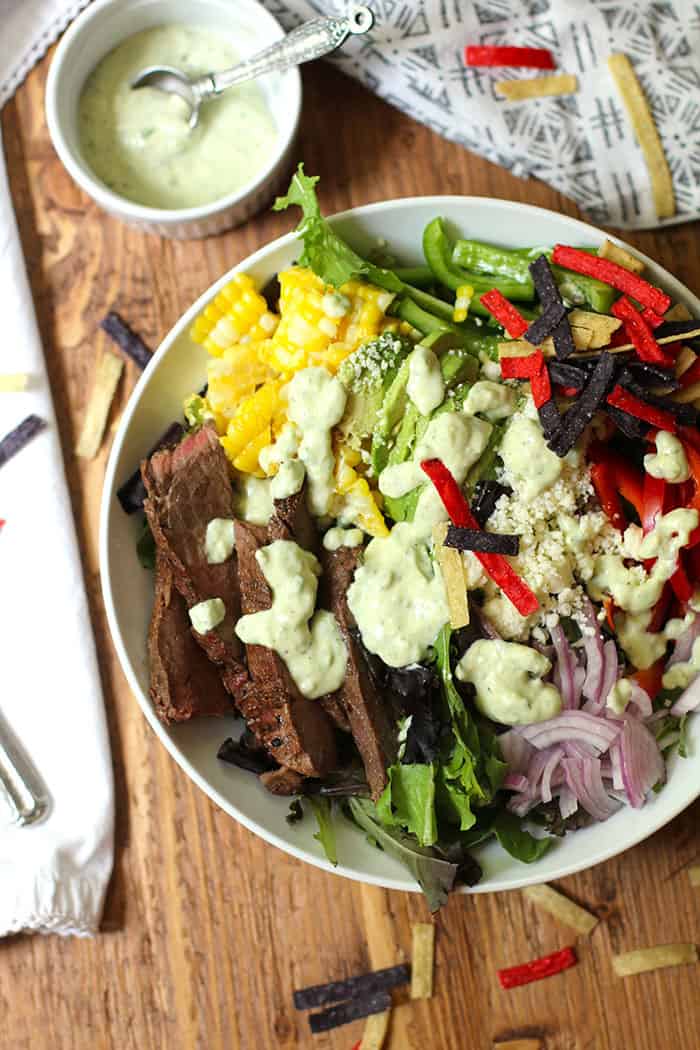 _____________________
Roasted Vegetable Quinoa Salad with Lemon Dressing
This is another salad you can keep in the fridge all week long, and the flavors get better. Quinoa is a great source of protein, and while it takes a bit to adjust to the texture, we are now big fans. Combining it with roasted veggies and lemon dressing makes it a flavor bomb.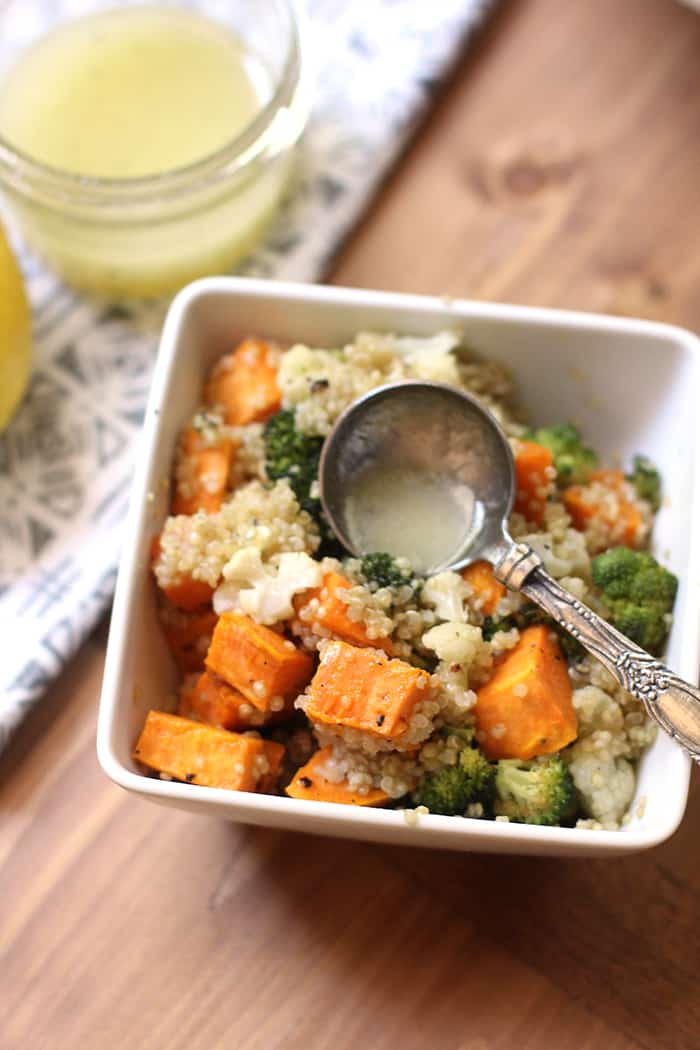 ____________________