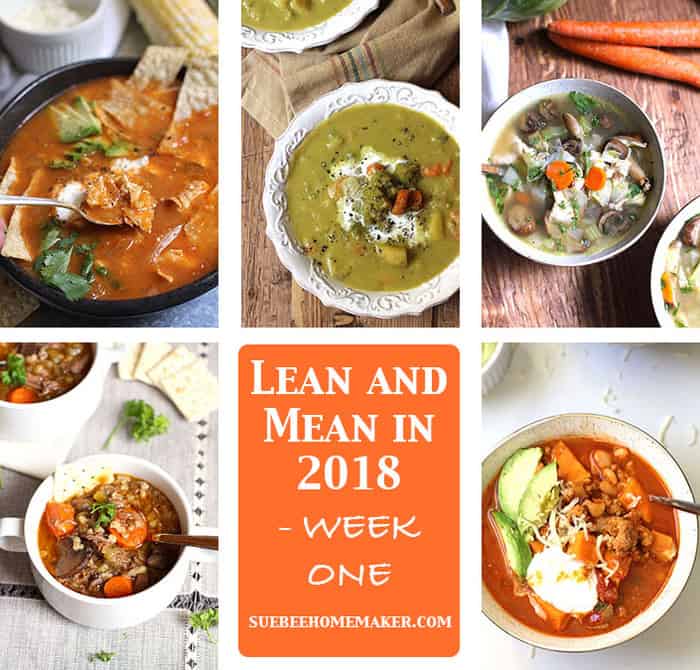 It's January, and most of us are thinking of ways to lose a few unwanted pounds gained over the holidays, or the extra that many of us gain over the years. I'm not a nutritionist by any means, but I do know the basics of healthy eating. My rules are all about balance. I'm not into any of the diet fads or starvation methods, because I feel that we should all enjoy food in moderation.
Here's my two cents.
Diet is 80%. Cut out processed foods and sugar. Eat more veggies, fruits, and lean proteins.
Drink mostly water. Don't drink your calories. Limit alcohol.
Make meals interesting. Try new recipes, like the ones I have linked here to start with.
MOVE every day, even if it's a 15 minute walk. Stretch to maintain flexibility.
Get a partner to share daily struggles and accomplishments.
Keep a daily journal.
Several years ago, my sister and I did one of those on-line food and exercise journals together. We lost weight, in a healthy way, and have kept most of it off. It's still a struggle, but we've found a balance. One thing we do religiously is to hop on the scale once a week. No matter what. We usually check in with each other, and share an emoji or two. 🙂
For me, a big pot of soup is a great way to kick off my week. All of the following are a good balance of protein and carbs, and one bowl is all I need. I'm starting to add nutritional data to some of my recipes, and all of these are now updated. My cupcakes and cookies might not be included here, mainly because I just don't want to know. A splurge is a splurge in my mind.
I have even MORE soup recipes here.
______________________
Save yourself some time and make the enchilada sauce the day before. Then this protein packed soup is ready in less than an hour. You can skip the chips and cheese, but the avocado adds good fats.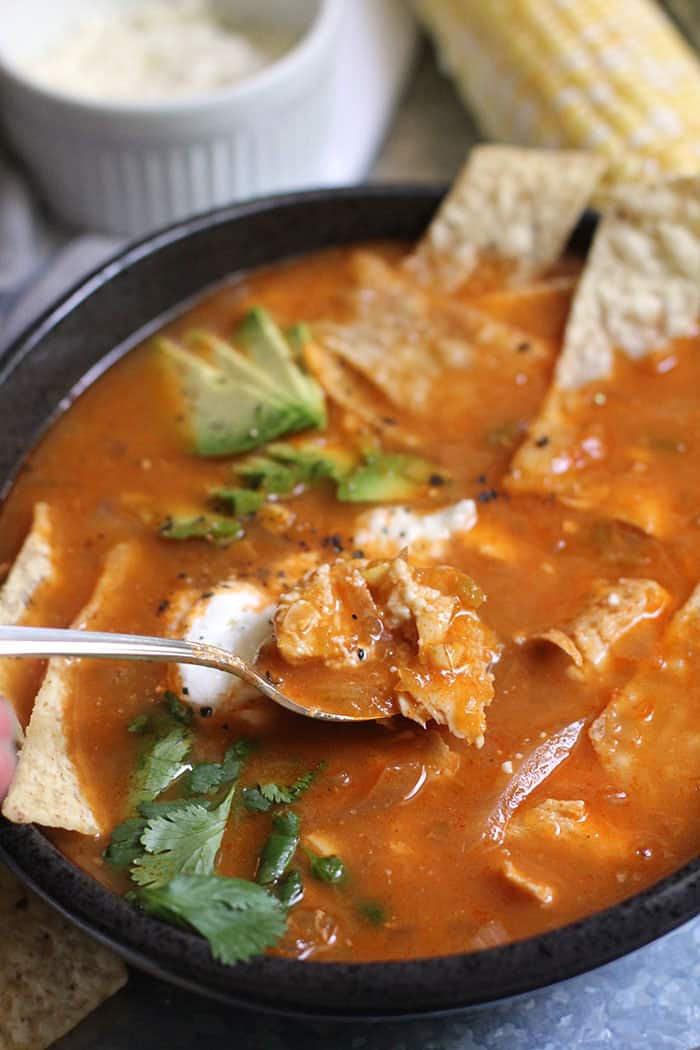 ___________________
Split peas are a great source of protein, so meat isn't even needed in this soup. Super healthy and loaded with veggies, this one will fill you up.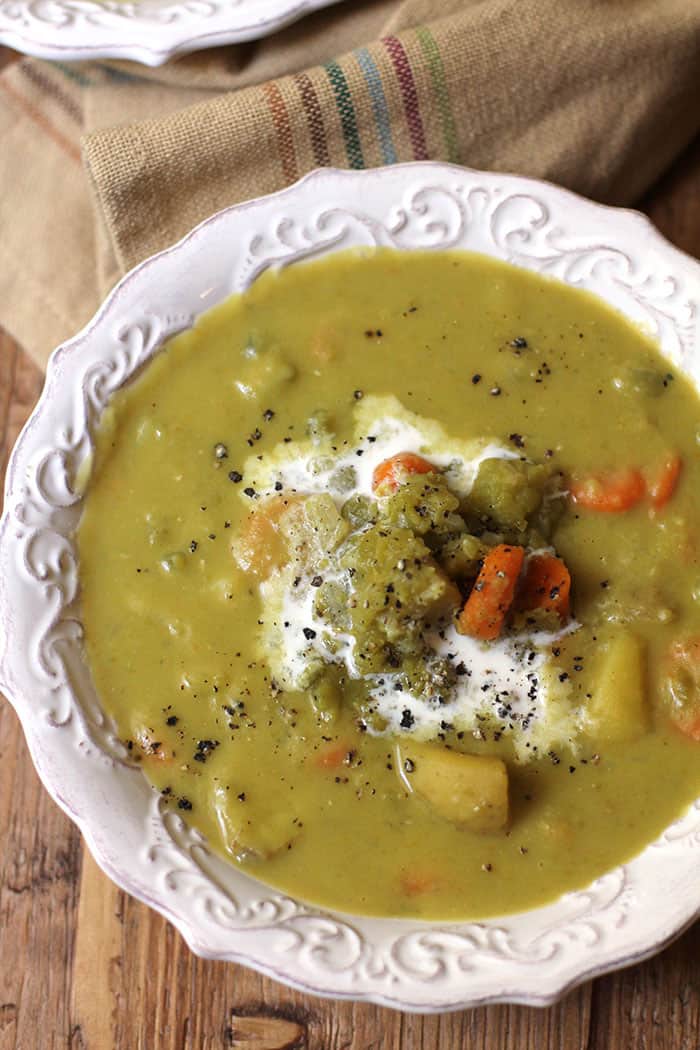 ____________________
I love the mushrooms in this soup, and the chicken gives you all the protein necessary to keep you satisfied. Detox is just a buzz word here, because it's all just good and healthy.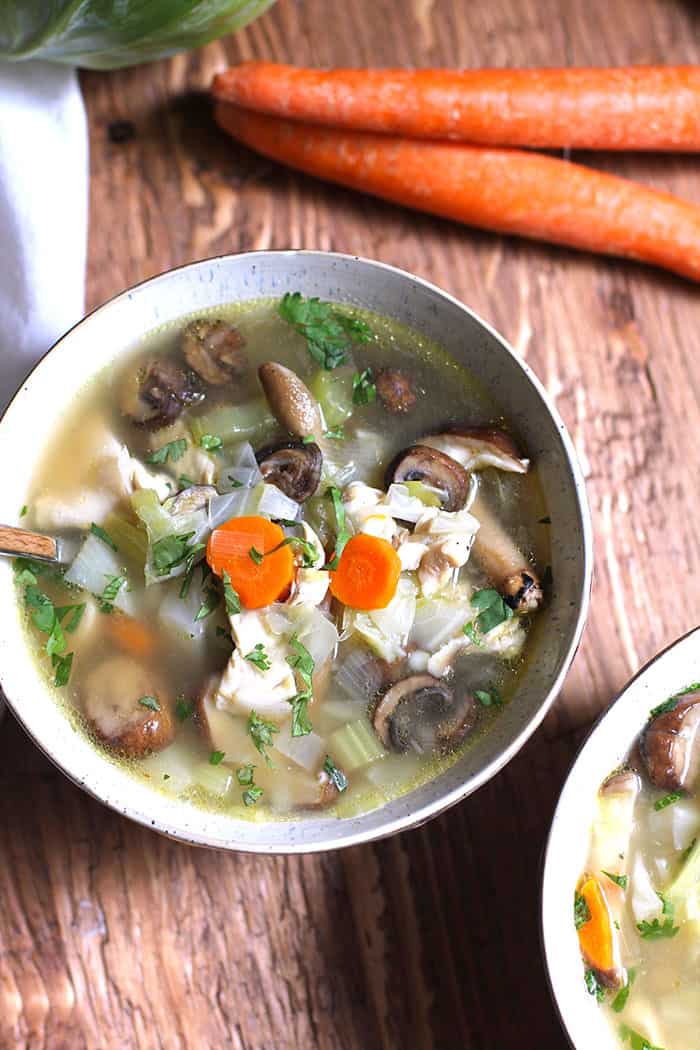 ____________________
We have a thing for sweet potatoes in our house, and that's not a bad thing. The mixture of ground turkey, white beans, and sweet potatoes is a perfect balance of tasty AND healthy.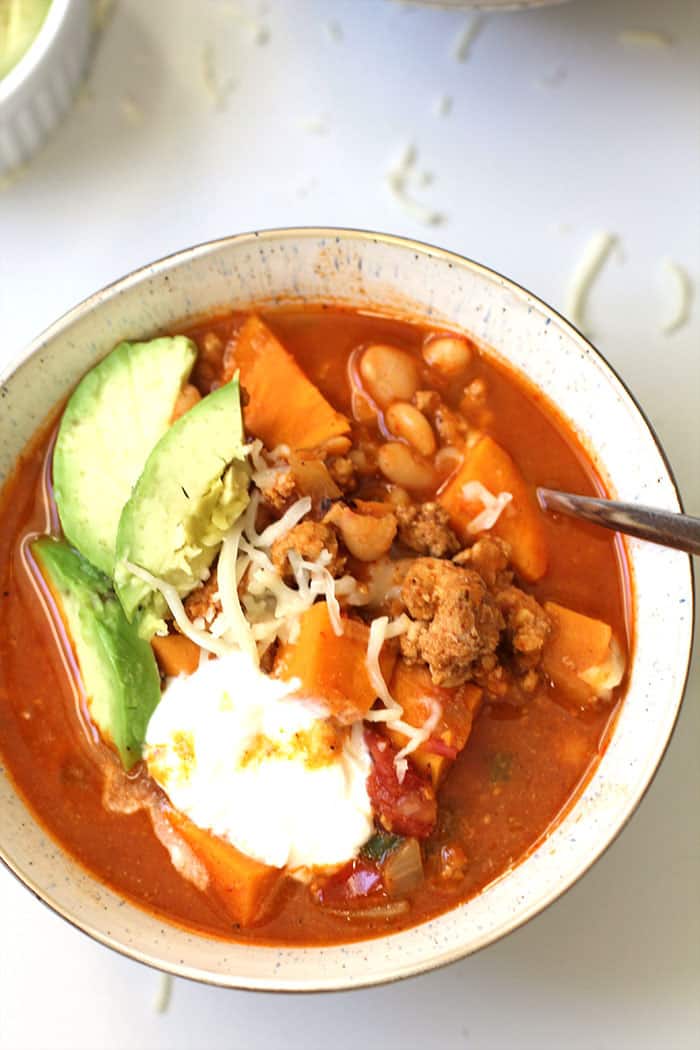 ____________________
You CAN eat beef and still have a healthy meal. This soup is a bit higher in fat, but the healthy grains and vegetables are a great balance.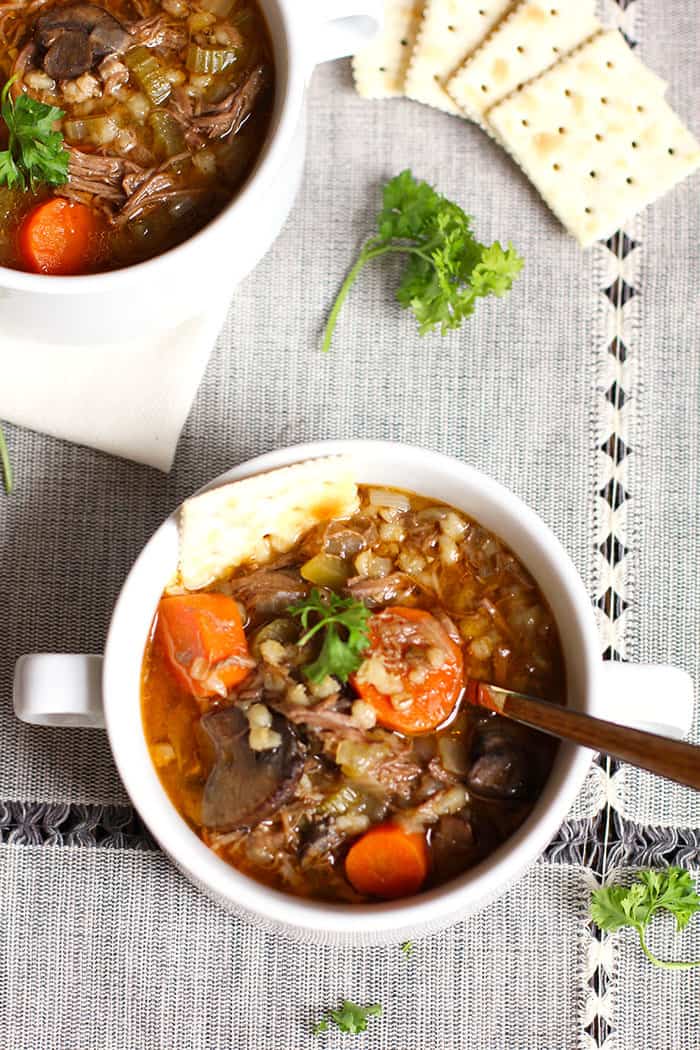 ______________