Girlfriends Trip to Magnolia Market at the Silos
This post may contain affiliate links which won't change your price but will share a commission.
You can't go into a home decorating store these days without seeing something about the Magnolia style of decor. Call it Chip and Joanna style, Fixer Upper decor, or even the popular hashtags…#demoday, #fixerupper, #silos, #farmhouse and so on.
If you have no idea what I'm talking about, switch your TV to HGTV and watch a couple Fixer Upper episodes. Chip and JoJo are the biggest thing to hit home decorating since sliced bread hit the grocery stores. They are THAT big!!
Since we're practically neighbors – I live in the Dallas area and Chip and JoJo live in Waco – I decided to grab a friend and make a day trip to visit them…or rather, their market!
My sweet friend, Holly, and I were very impressed with Magnolia Market. We arrived there around 11am and let's just say it was a tad bit crowded at that time of day. At times, we literally had to wait awhile to enter a particular area of the shops. But around lunchtime, it cleared out a bit so we were pleasantly surprised to be able to move! Here's a few pictures of the inside of the market area..
Part of the upstairs area – that was air conditioned..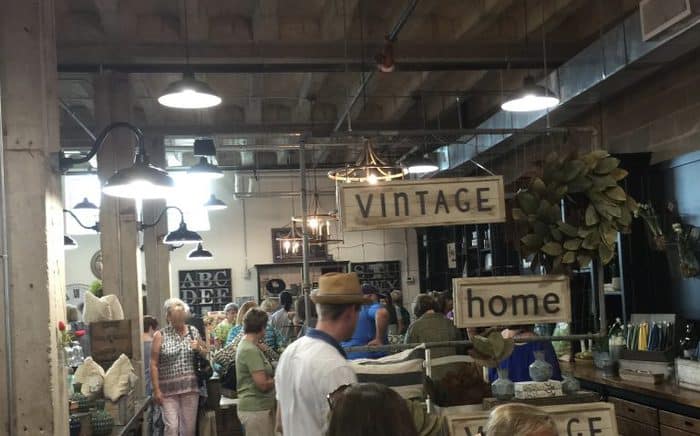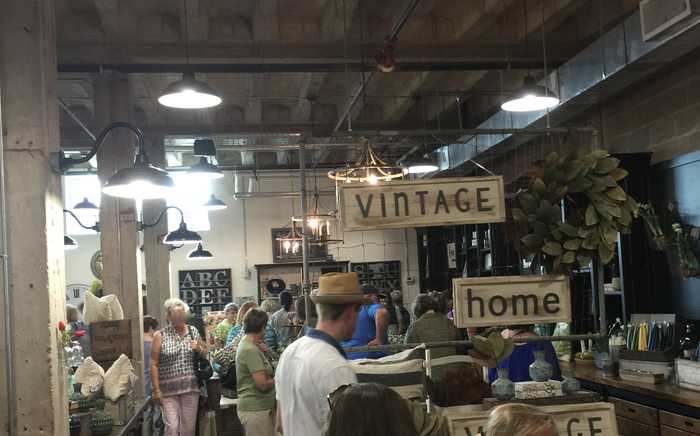 The lower level…that was NOT air conditioned..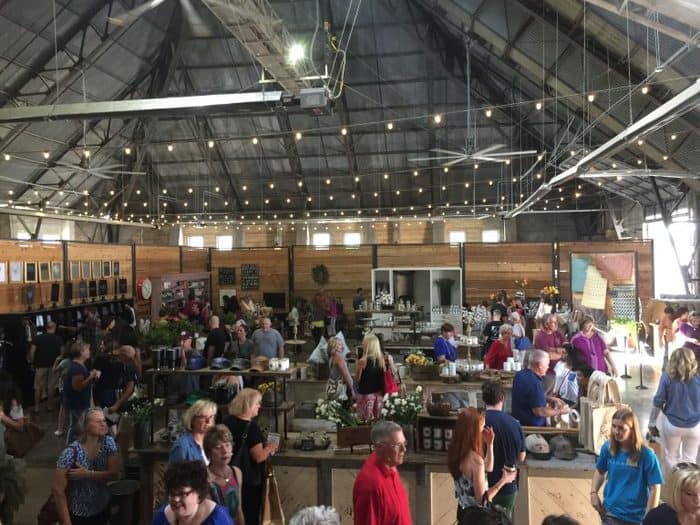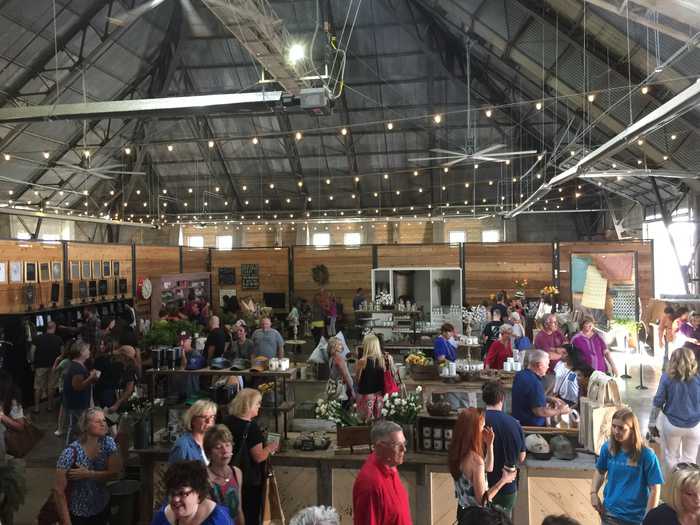 But, the service was outstanding. Magnolia Market has many employees roaming the shops eager to help with anything you need. And the check-out was super fast. We were impressed.
Chip's Corner..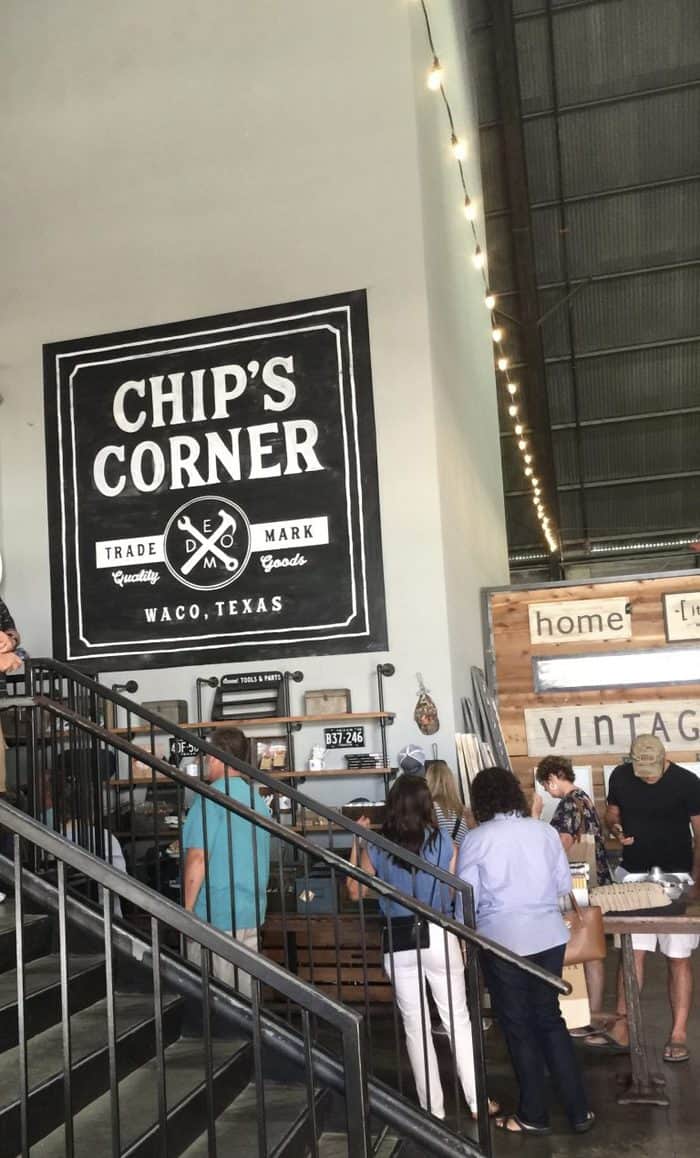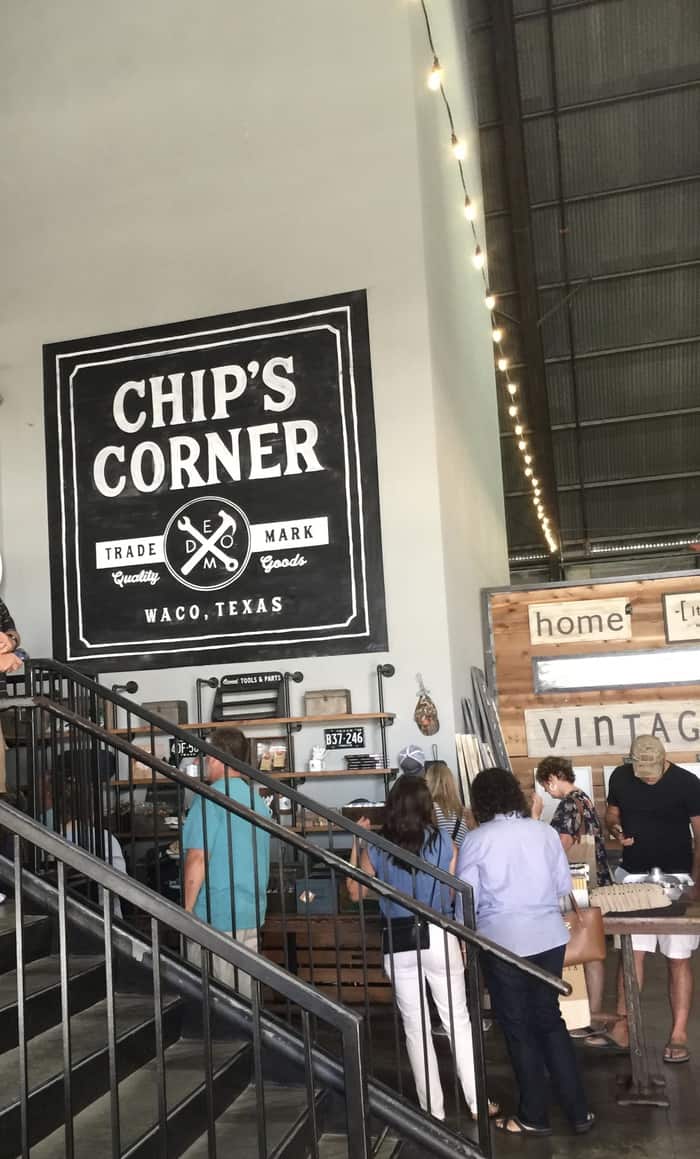 I loved all the signs that were displayed in the lower level.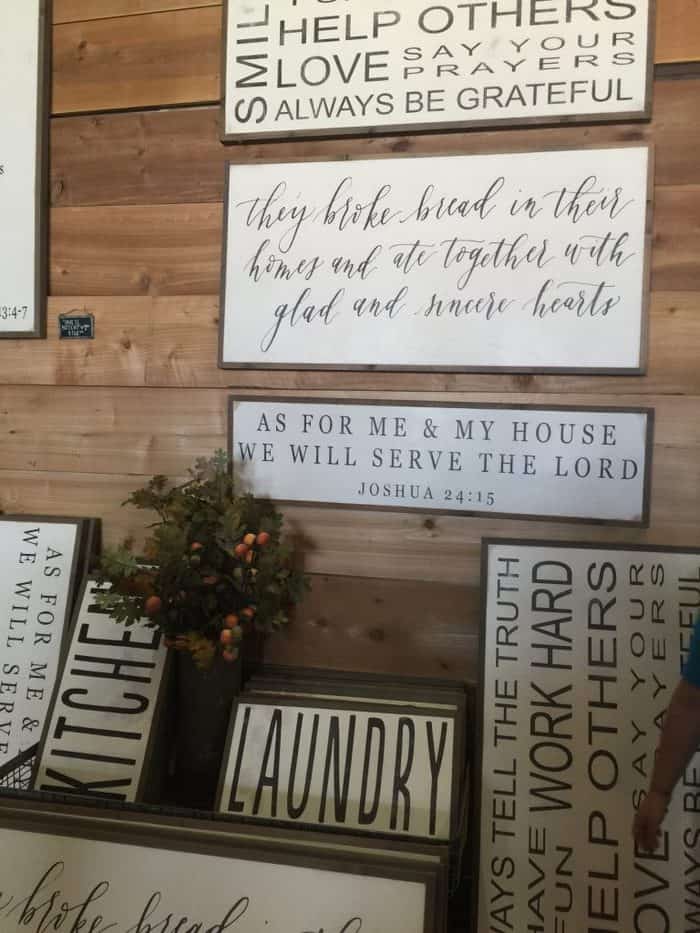 They had two different t-shirt walls. And Holly and I each bought the baseball T. SO cute.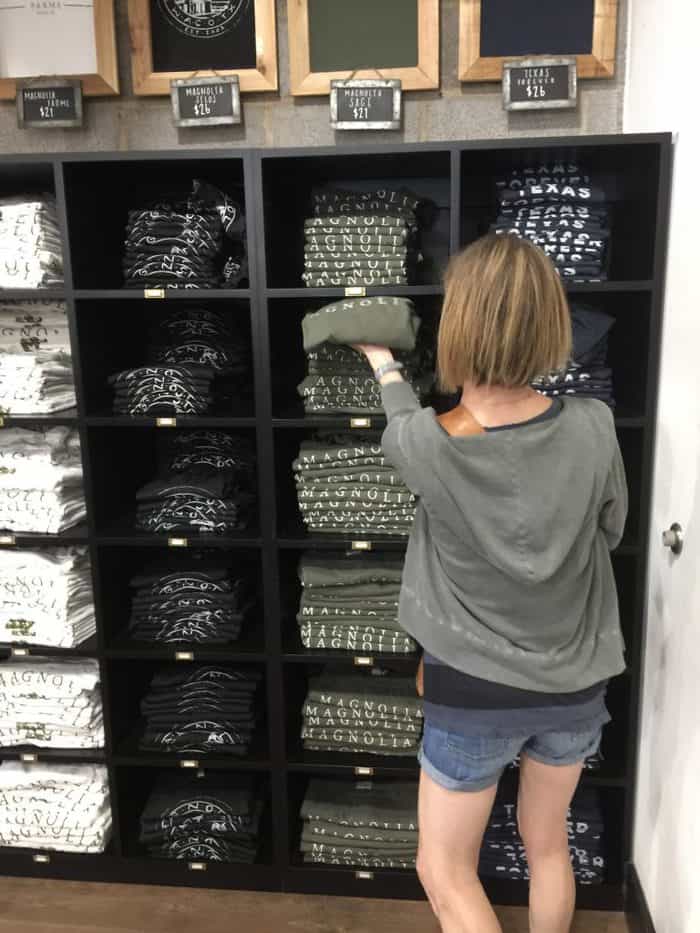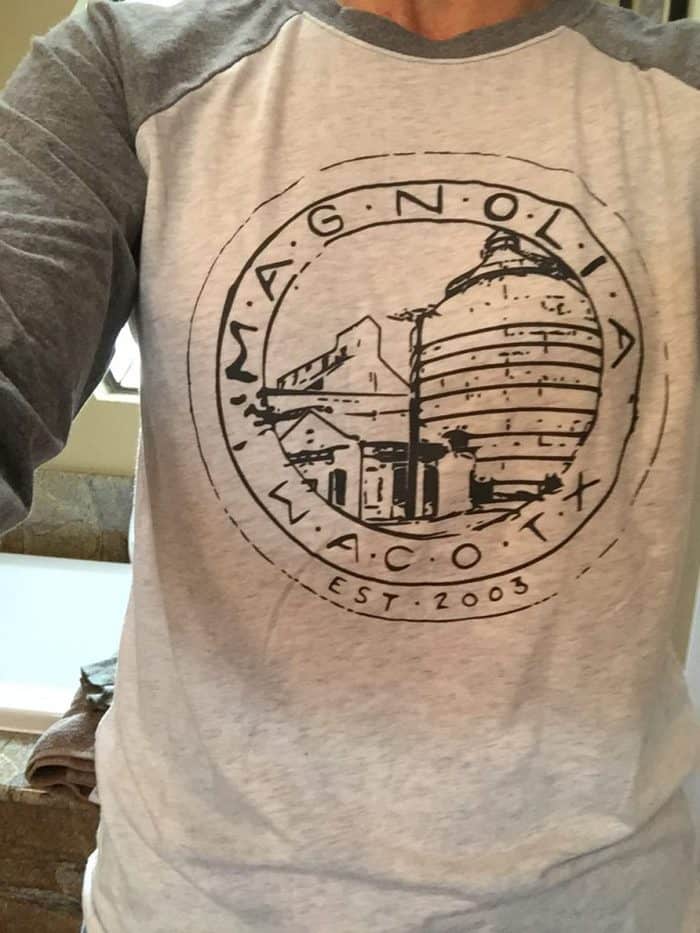 Decisions, decisions. We finally left the market after browsing and contemplating for close to three hours. #missionaccomplished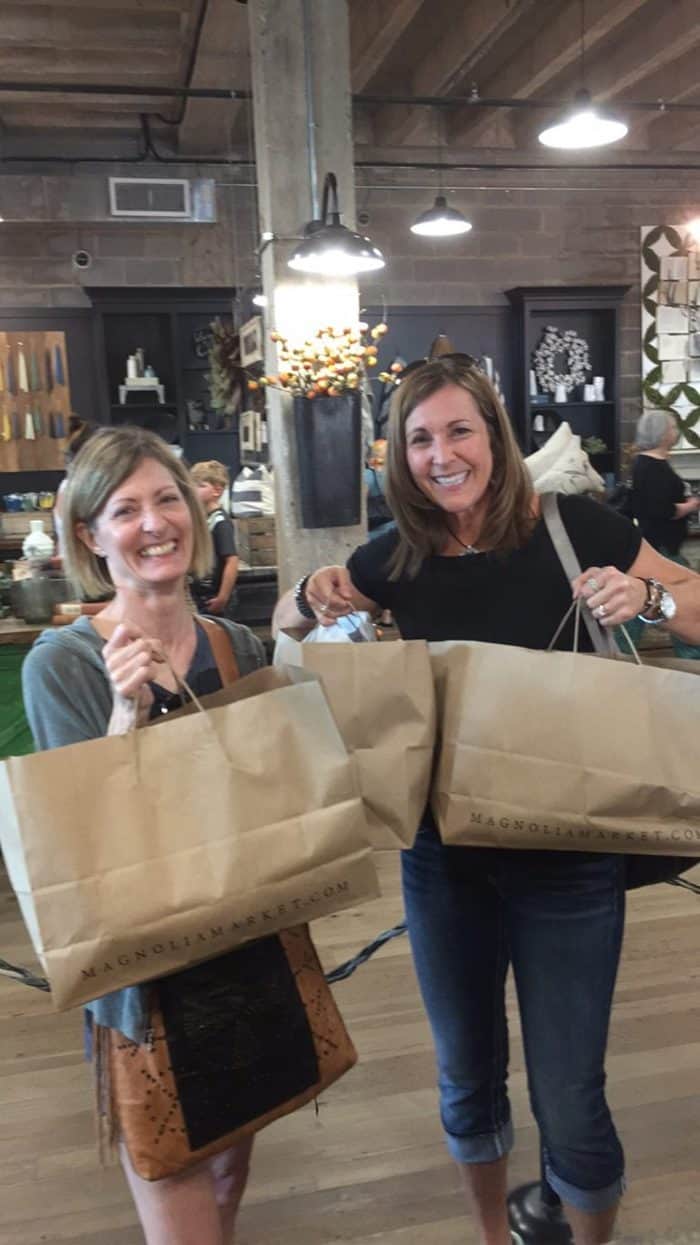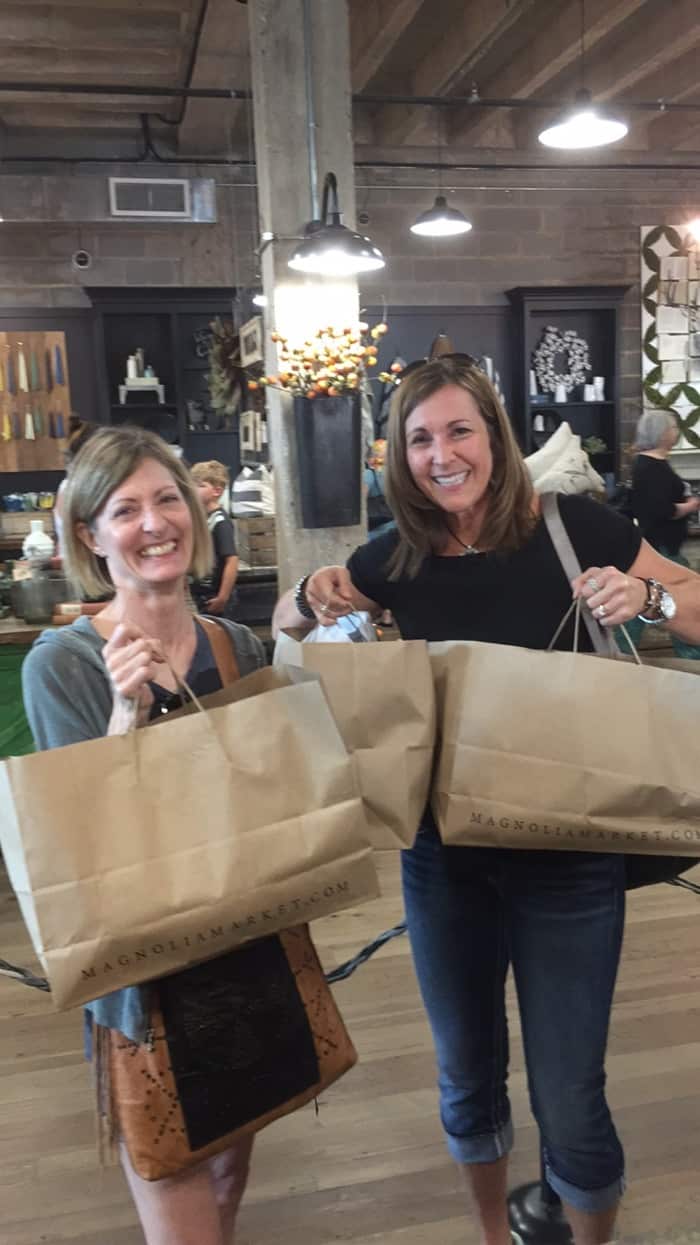 Note that my two bags did not cost as much as Holly's one bag!! And I've already used two of my buys in recipes for this blog!
Check out how I used this in my Chocolate Zucchini Muffin recipe here.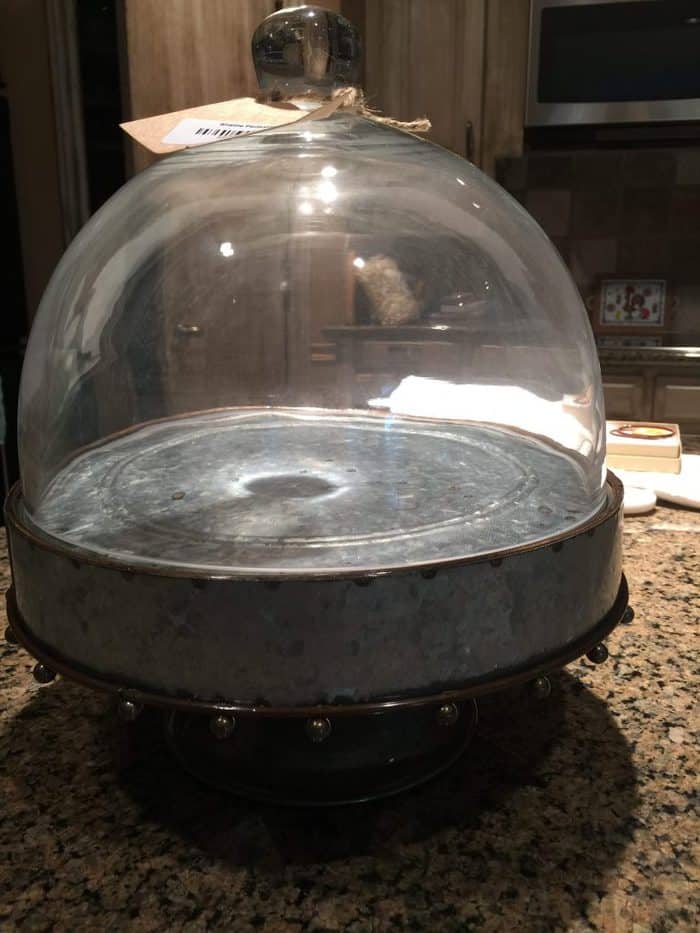 And I used this cutting board in my banana bread recipe here.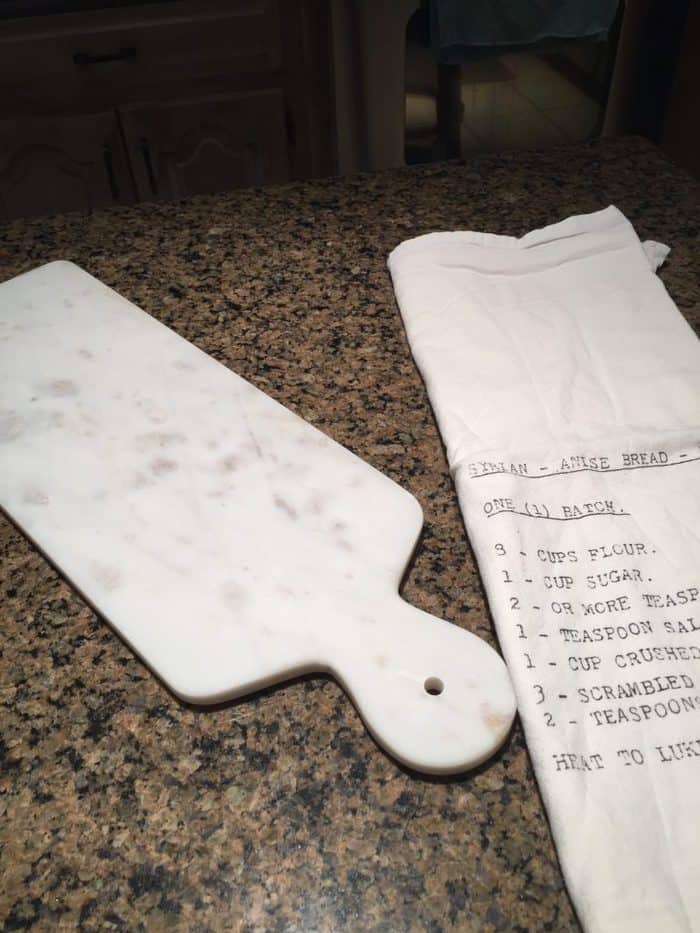 One of my favorite areas was the Garden. The Garden Shop was small inside but had some neat supplies and kits to choose from. The outside area was simply beautiful.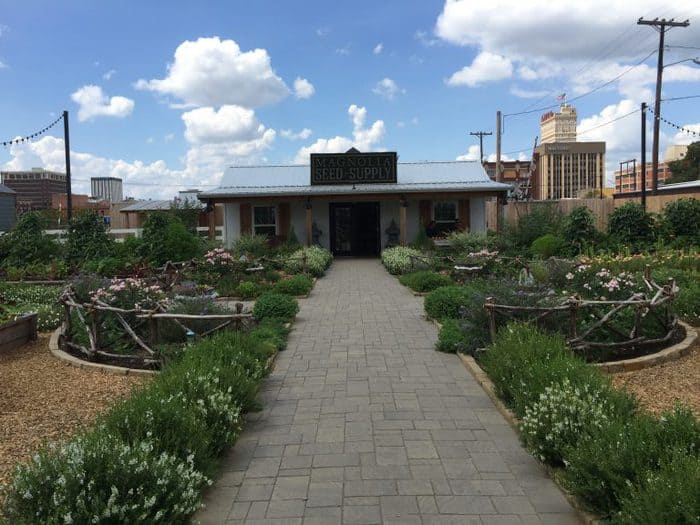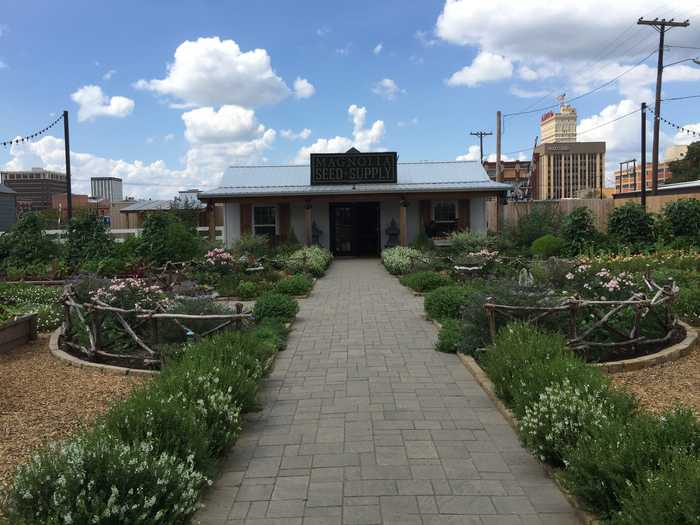 Holly and I adored the Fairy Garden houses and accessories. Someday I'd like to have a display like this on my deck or in the yard. So fun for little kids!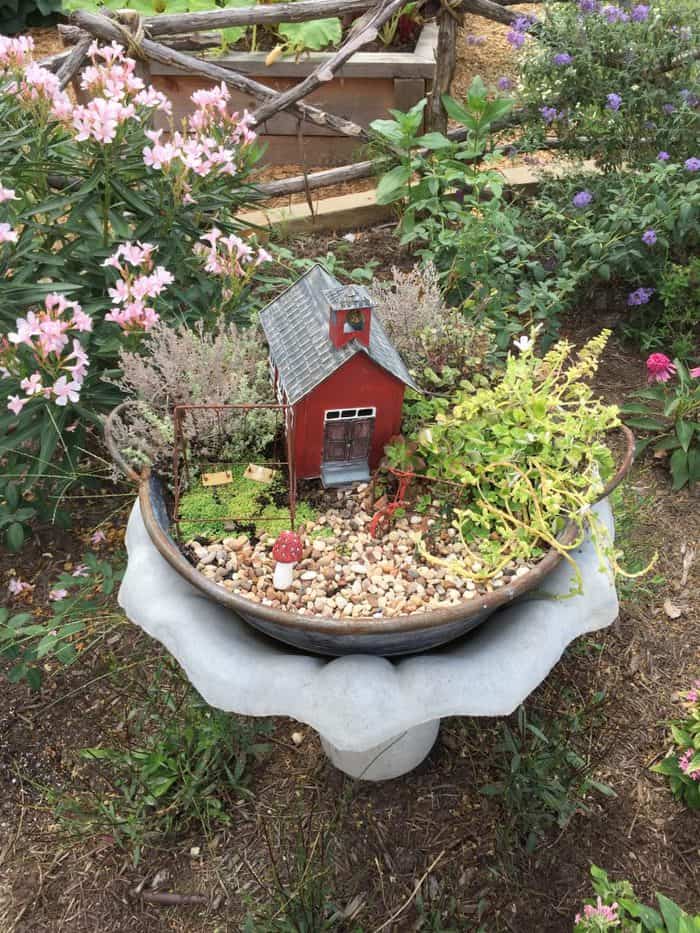 Don't forget to grab a cupcake at The Bakery. They also sold cookies, biscuits, and cinnamon rolls.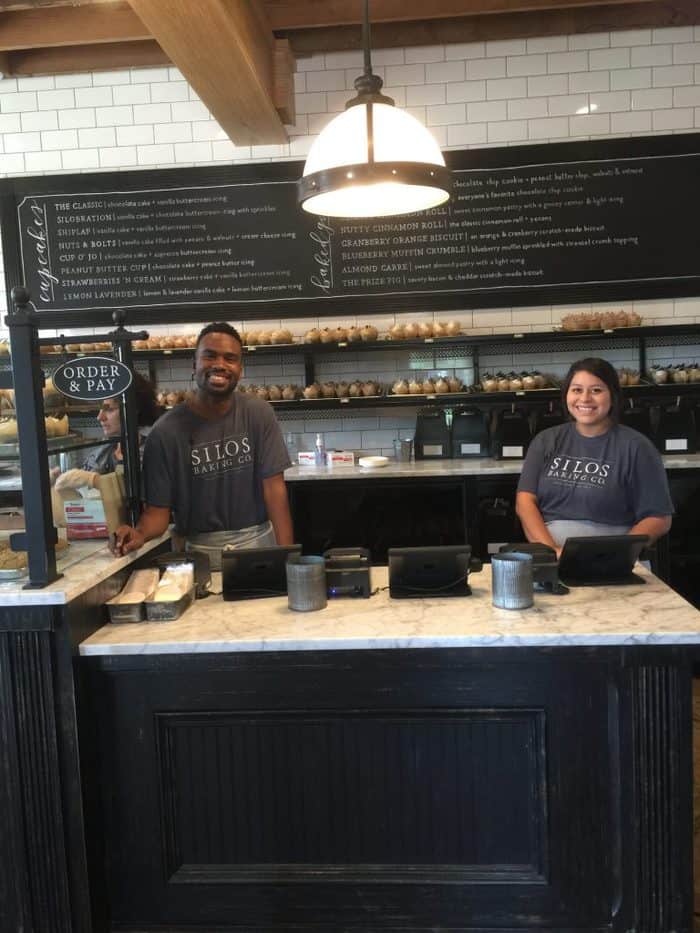 Isn't this sign the cutest? And so true? 🙂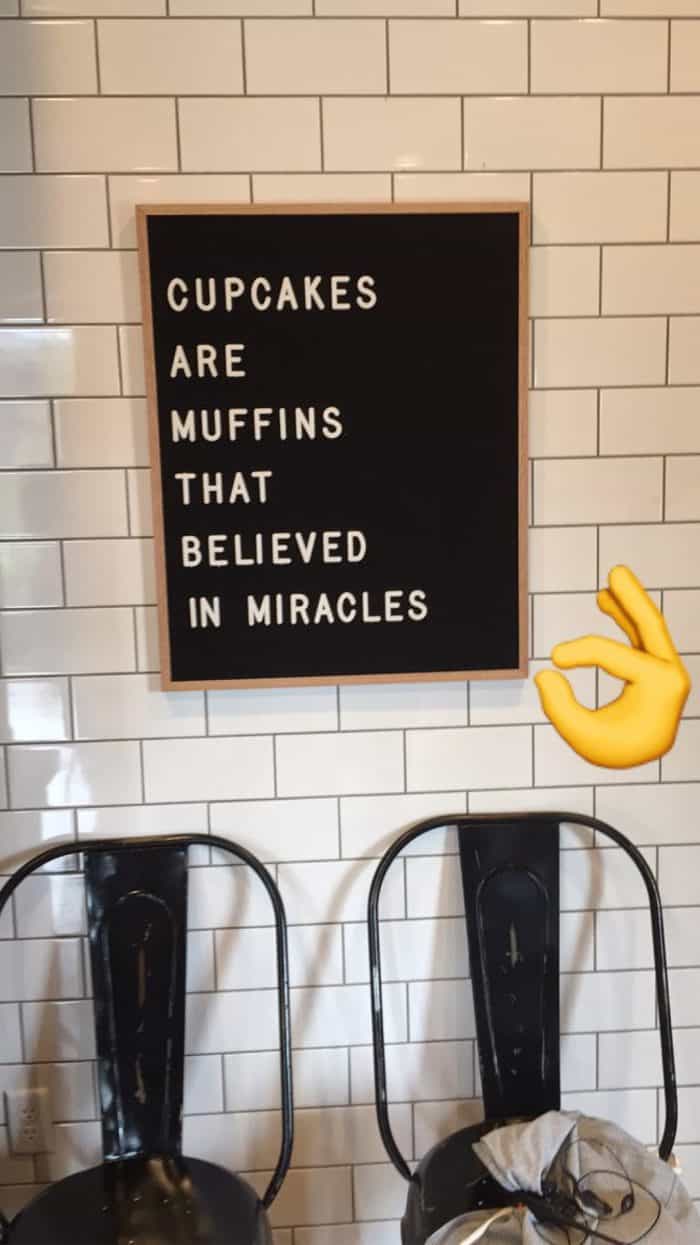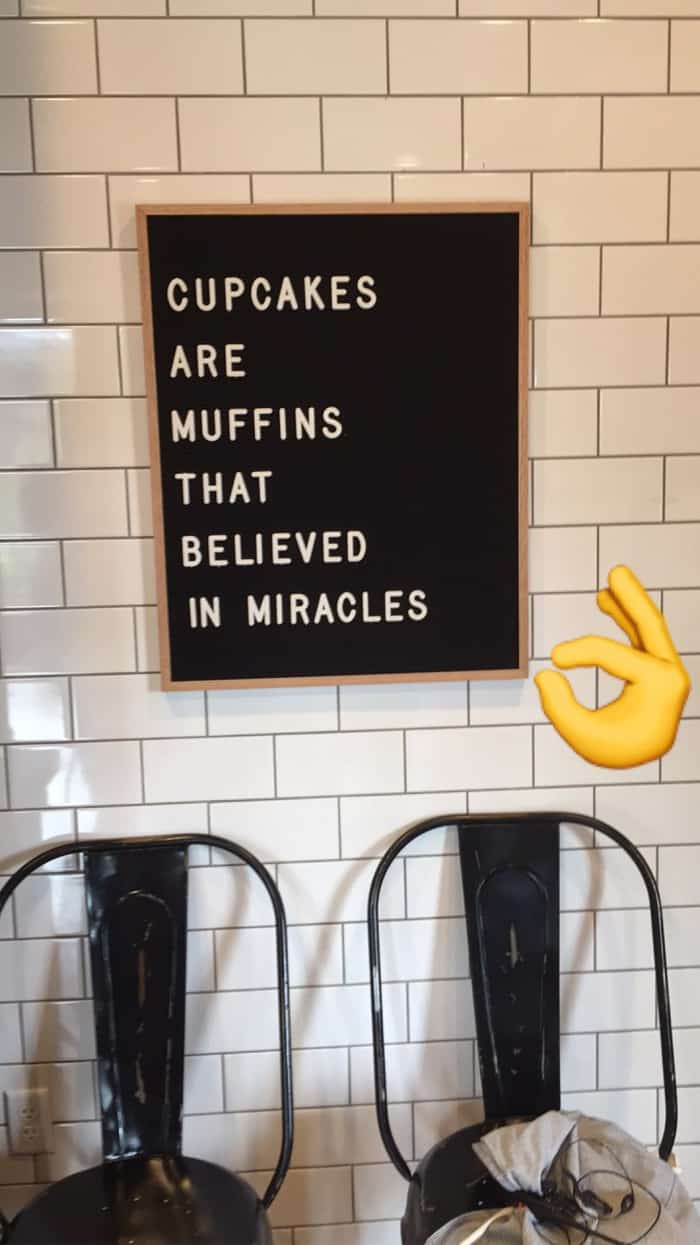 We grabbed lunch at the Food Trucks on the property and ate at one of these picnic tables in the shade. It was a hot Texas day so shade was appreciated.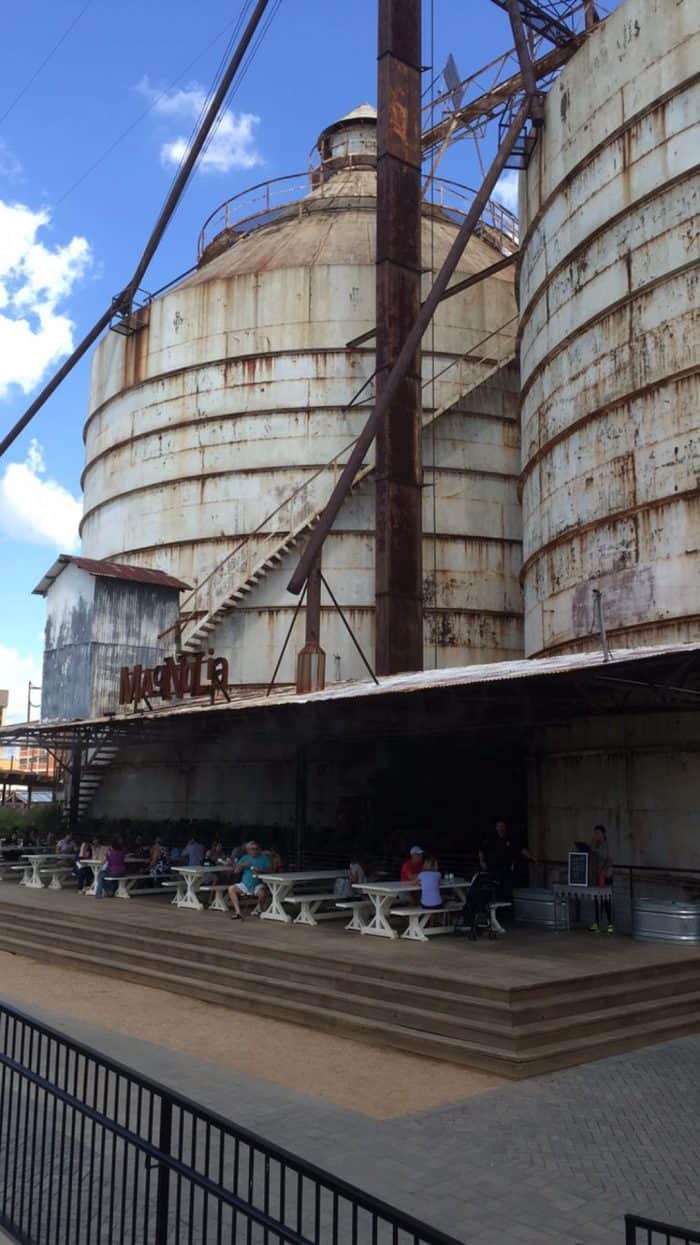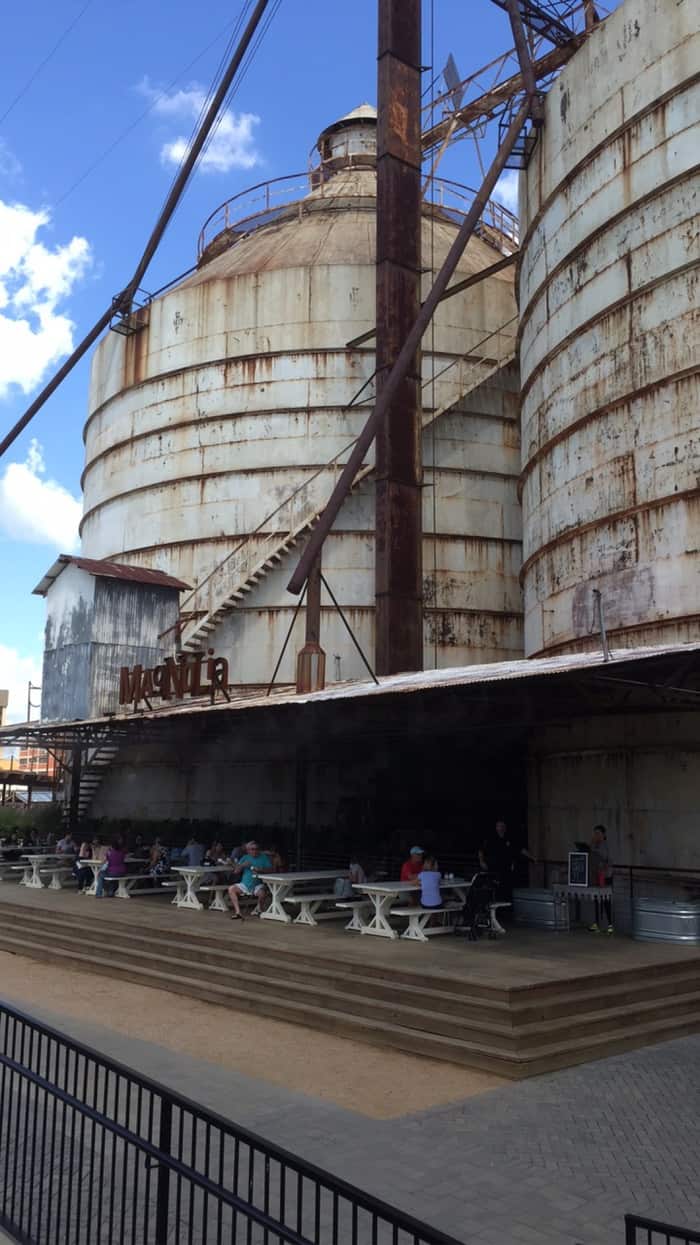 We had such a great day in Waco. Magnolia Market was even better than I expected.