The way to your lover's heart is Creamy Chocolate Mousse. A little finesse and a lot of whipping of ingredients, and your guy or girl will be yours!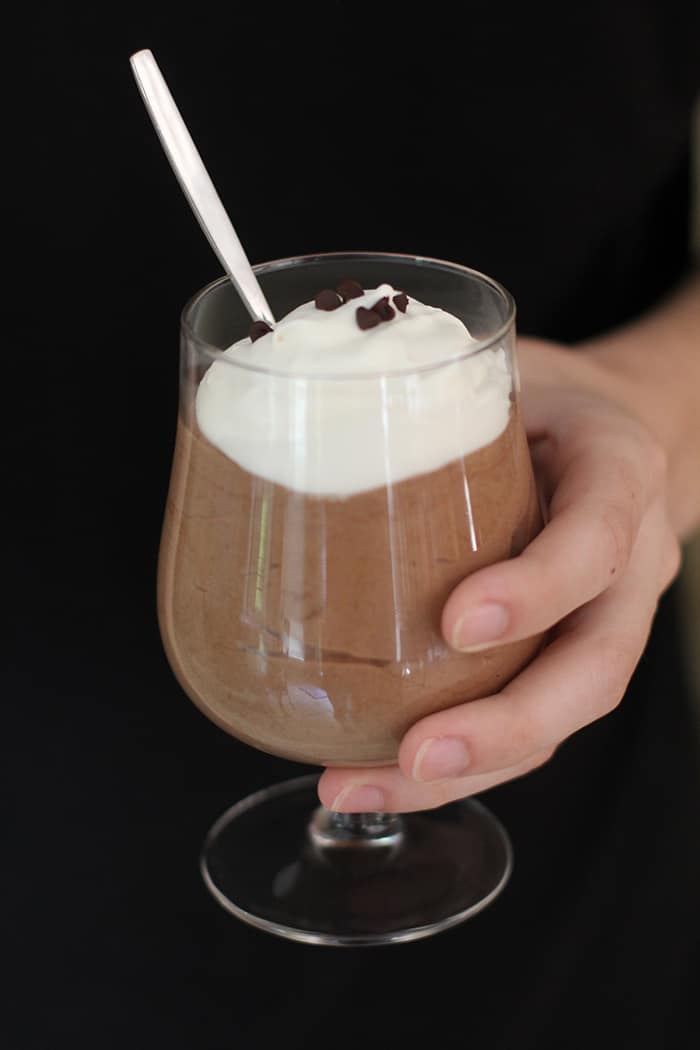 To be honest, I made this recipe last summer as a treat for my guys. But I decided it would be the perfect dessert for Valentine's Day, which is why I'm sharing it now instead. Of course, chocolate is good any time of year and this one is especially sweet for your sweetheart.
As you can see below, I used Semi-Sweet chocolate bars which makes this mousse perfectly sweet. You could also go with a darker chocolate for a less sweet taste. Either one is great and it's absolutely up to your taste buds.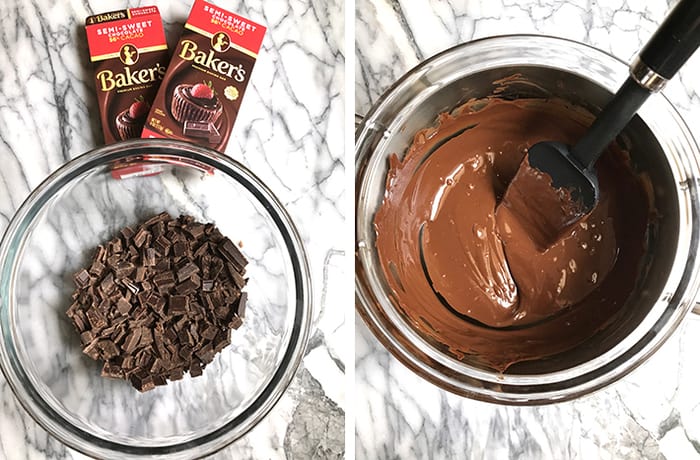 If it makes you feel any better, you can knock out some calories by all the whipping and whisking involved. This process is what makes the mousse light and airy, and so delicious.
Melt the chocolate in a double boiler (or use a pot with a glass bowl – see instructions below) and WHISK the chocolate gradually.
WHIP the egg whites until stiff peaks form.
WHIP the heavy cream – times two (once for mousse and once for topping).
This is definitely a decadent treat saved for special occasions.
Enjoy, loverz! 🙂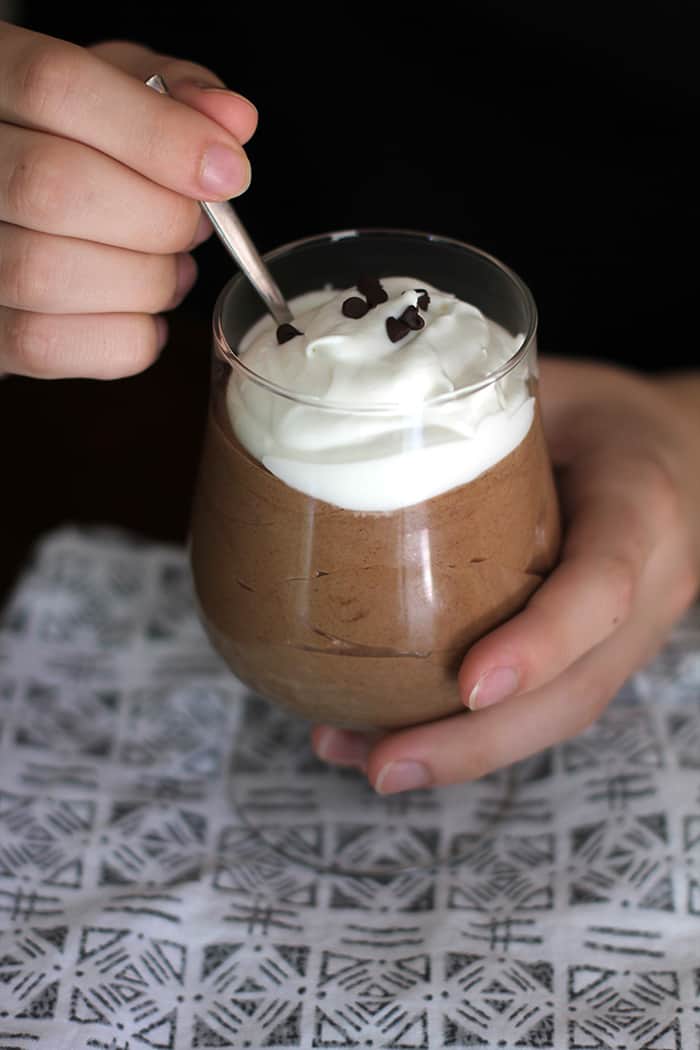 Please let me know if you try this Creamy Chocolate Mousse, and how you like it!
You can stay up-to-date with SueBee Homemaker by:
signing up for post updates (top right-hand corner of my blog)
liking my Facebook Page
and following me on Pinterest
I'm also sharing tidbits of my life on Instagram. ????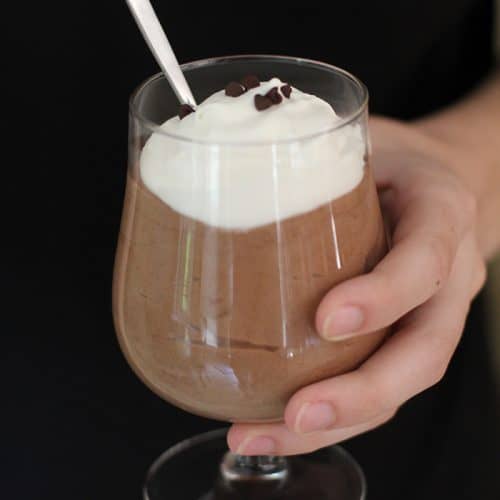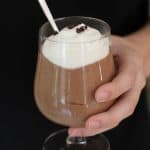 Creamy Chocolate Mousse
Ingredients
For chocolate mousse:
8

oz.

semi-sweet chocolate

- 2 bars

4

large

egg whites

1/4

cup

sugar

1

teaspoon

cinnamon

1

teaspoon

vanilla

2

cups

heavy whipping cream
For whipped topping:
1/2

cup

heavy whipping cream

- for topping

1/4

cup

powdered sugar

1

teaspoon

vanilla
Instructions
Using a double boiler (or use pan plus glass bowl), melt semi-sweet chocolate over low heat. Stir until creamy. Remove from heat and set aside.

In a medium bowl, whip egg whites, sugar, cinnamon, and vanilla - using a hand mixer. Whip until whites form stiff peaks.

In another medium bowl, whip the heavy cream using a hand mixer. Continue to whip until stiff peaks form. This may take a few minutes.

Gently fold whipped egg white mixture into melted chocolate. Don't stir, but fold in to make chocolate light and airy.

Gradually add whipping cream to mixture, and fold in gently. Using a spatula, scrape from the bottom of the bowl, and fold in until there is no white streaks, and mixture if even more light and airy.

Spoon mousse into 6 glass dishes.

Whip the remaining whipping cream, powdered sugar, and vanilla - until cream forms stiff peaks. Add this topping to the mousse,

Add mini chocolate chips or shaved chocolate to the top of the mousse. Refrigerate at least one hour before serving.