This recipe is for anyone who doesn't have a lot of time to bake. It's embarrassingly simple and I wasn't even sure I should share it. But I know that there are so many different levels of bakers out there, and this may be the perfect recipe for you.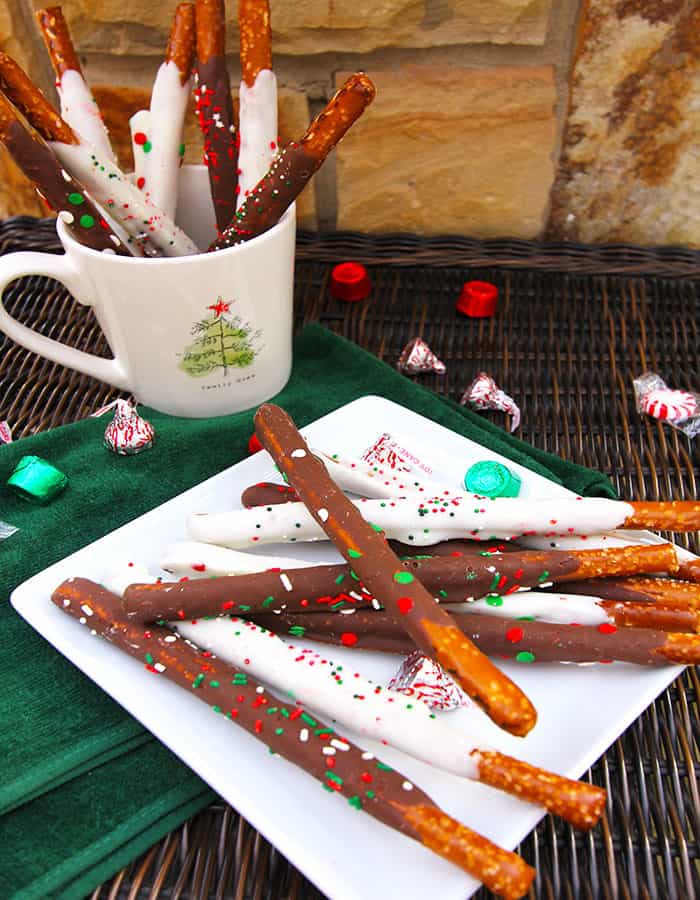 One thing is for sure. These almond bark pretzels are SUPER delicious. I don't know about you, but I love a sweet and salty combination. And the best part is that they are pretty and easy to display for your holiday parties. I actually made these for Josh's graduation party a couple of years ago, and used his college colors (GO TTU!) for sprinkles. You can make them for literally any occasion.
If you have any trouble finding the ingredients, you can find both the Snyder pretzel rods
and the almond bark
 on Amazon. I found mine at Walmart but I know the stock can be low this time of year.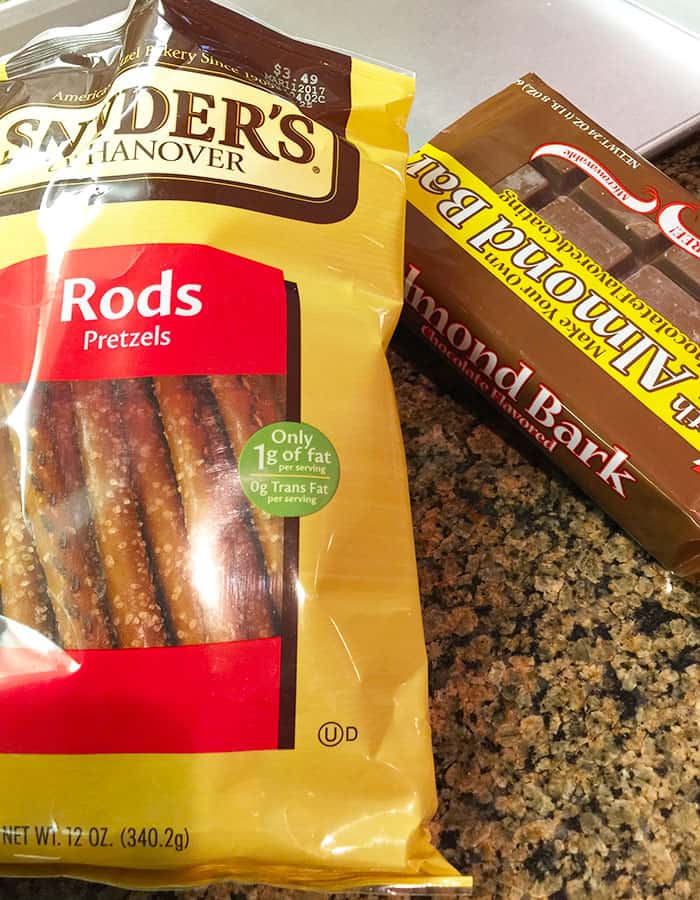 I've never been too into all the fancy cake and cookie decorating. But it's amazing how the sprinkles transform these simple chocolate covered pretzels into something festive. There are tons of other ways you can bring these to life. Get your kids involved and make it a family event.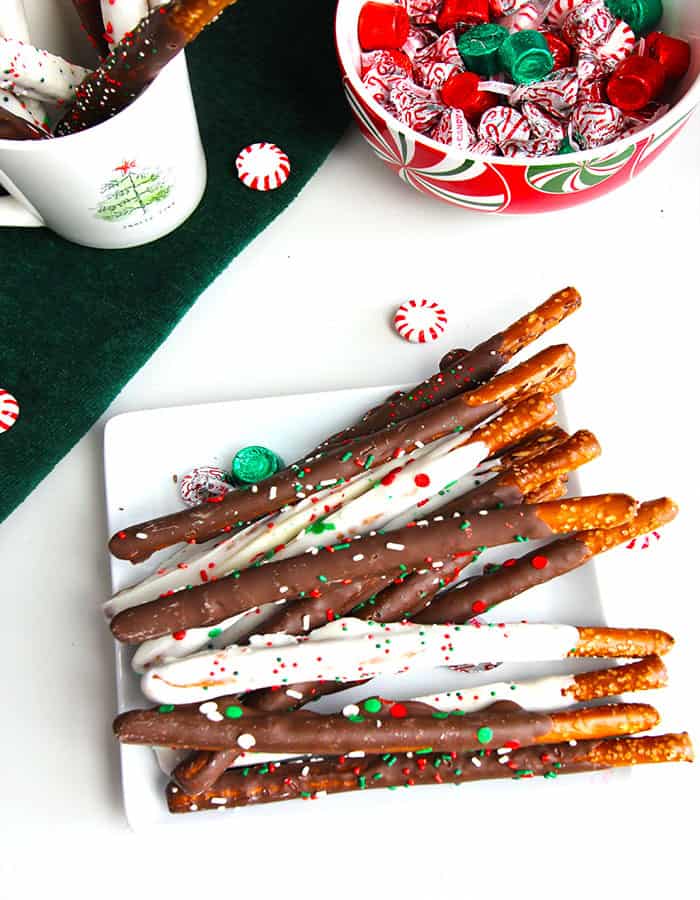 Here's a tip on keeping the mess to a minimum. Stand right next to the sink and after you smooth the chocolate on the pretzel rod, hold it over the sink and shake the sprinkles on. While sprinkling, you need to turn the rod so that the chocolate doesn't all drip off. There will be a mess in the sink, but that's easy to clean up.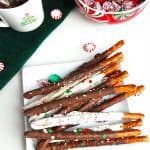 Chocolate Covered Pretzels
a simple recipe using pretzel rods dipped in chocolate, with sprinkles on top
Ingredients
12

oz.

pretzel rods

I use Snyder brand

24

oz.

almond bark

I use Plymouth Pantry brand

sprinkles

any kind
Instructions
Melt almond bark in microwave safe dish. Take a pretzel rod and using a spoon, cover bottom 3/4 of pretzel with the melted chocolate. Turn the pretzel rod, and smooth the chocolate with the back of the spoon to get just the right amount of chocolate. Hold pretzel rod over the kitchen sink and shake any kind of sprinkles over all parts of chocolate, turning the rod to prevent chocolate from falling off.

Set the pretzels on a baking sheet, leaving room between each pretzel. Refrigerate until set. After the pretzels are set, you can combine them in an airtight container. Store in refrigerator or freezer.
SHARE THIS POST TO YOUR FRIENDS: