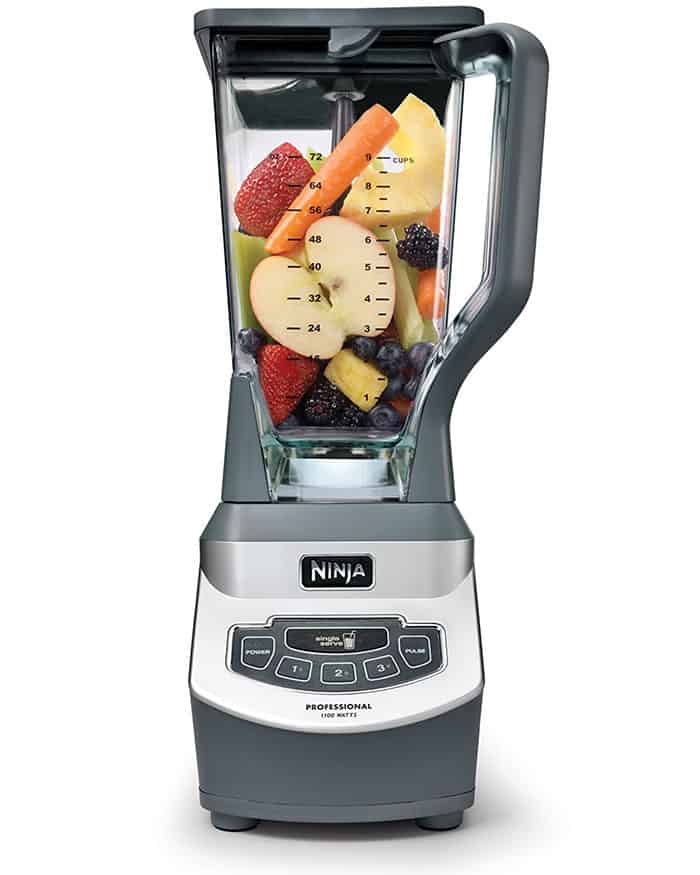 My blog's first birthday is less than a month away, and I want to treat my loyal readers with this Ninja Professional Blender with Nutri Ninja Cups. 
While I don't actually own this blender, I'm hoping to very soon. I've had it in my Amazon cart for awhile now! 🙂 Go read all about it on Amazon if you like.
So how do you enter this drawing?
Just sign-up for email updates on the right-hand corner of my blog. Click on HOME first, and then you'll see it. If you've already signed up, then you are set to go.
You need to be signed up before October 18 – my blog's big FIRST birthday, and my 51st. 🙂
Other notes:
If you live outside of the U.S. or Canada, you will win a cash equivalent to this blender.
The drawing will be held on October 18, and the winner will be notified!
Please share this post with your family and friends so they can also be eligible for the drawing!!
____________________
We are huge smoothie lovers at our house, and I use my blender several times a week. I've been making a fruit smoothie for Zach every morning before school, and he recently told me that he prefers that to anything else. Last year, he just might have enjoyed eaten an overload of bagels and cream cheese. Yikes.
I change up my recipe for smoothies constantly, depending on what I have on hand. Zach is into limes right now, so HIS concoction is:
key lime yogurt
banana
fresh lime juice
ice
I usually ask him to make a small one for me too, if he's running the blender.
____________________
Just so you have a few blender recipes to start you off, I'm going to link some of mine below!
We ate these bowls for breakfast while in Hawaii this year, and now love making them at home!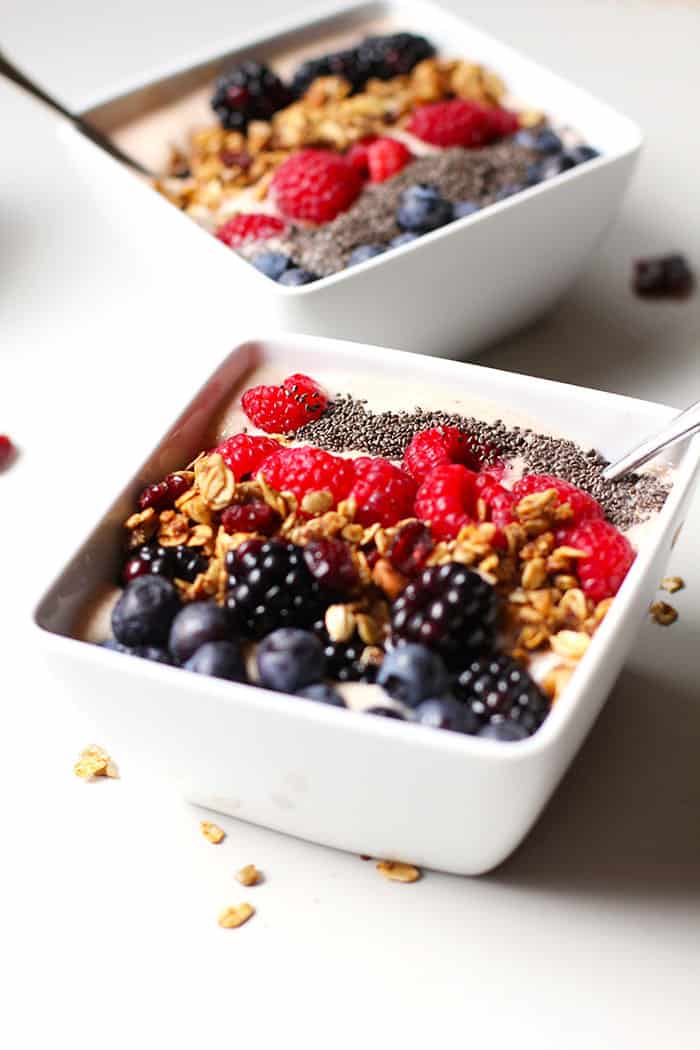 ____________________
Strawberry Lemonade Vodka Slushies
I served these for a 4th of July Party this year, and they were a winner. Fresh strawberries and lemons are a double win!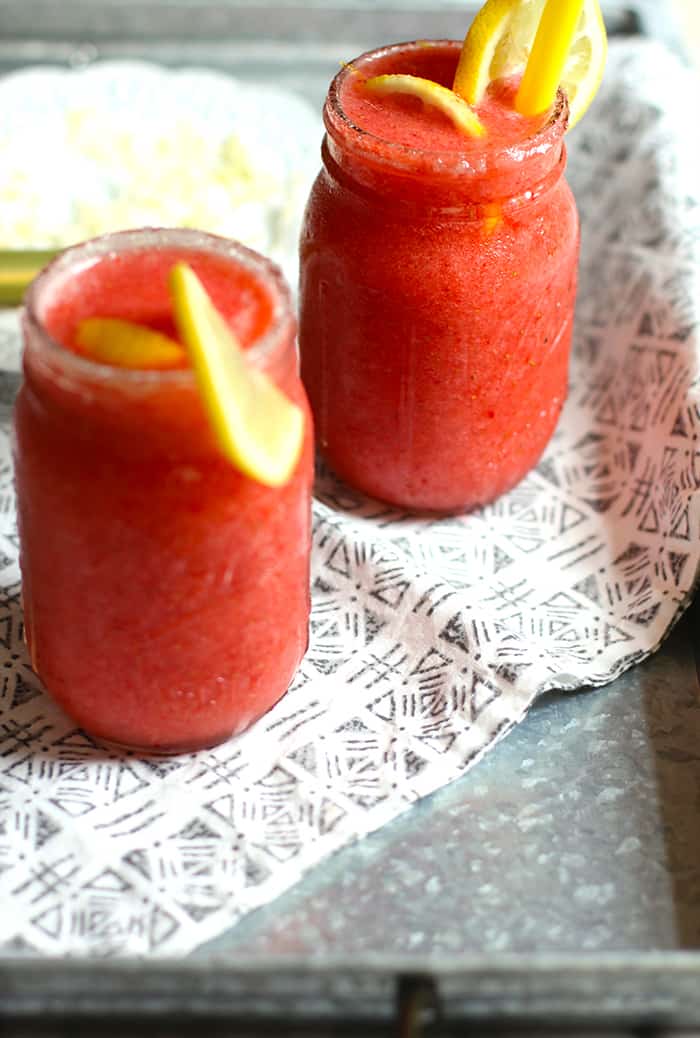 ____________________
Blackberry Peach Frozen Margaritas
These aren't too sweet, but boy are they refreshing and delish! I also love the vibrant colors.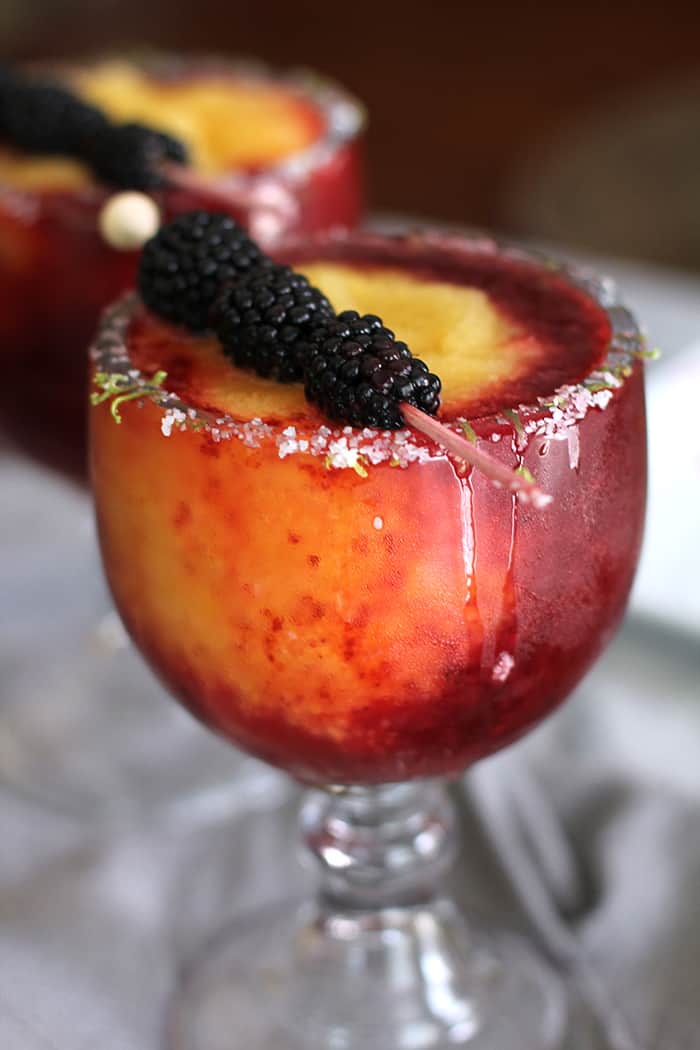 ____________________
Blueberry Mango Chia Smoothies
These are great after a work-out. Plenty of fruit and healthy chia seeds for a great recovery!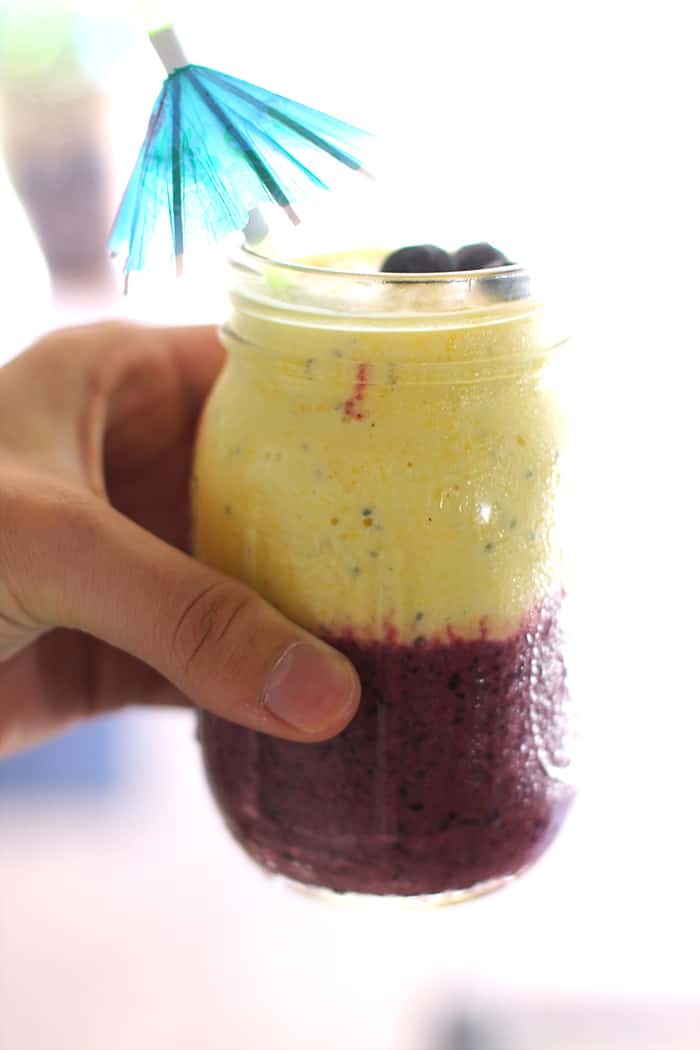 ____________________
We eat watermelon ALL summer long and into the fall for as long as our stores sell them. SO good with your favorite Rosè as a frozen cocktail!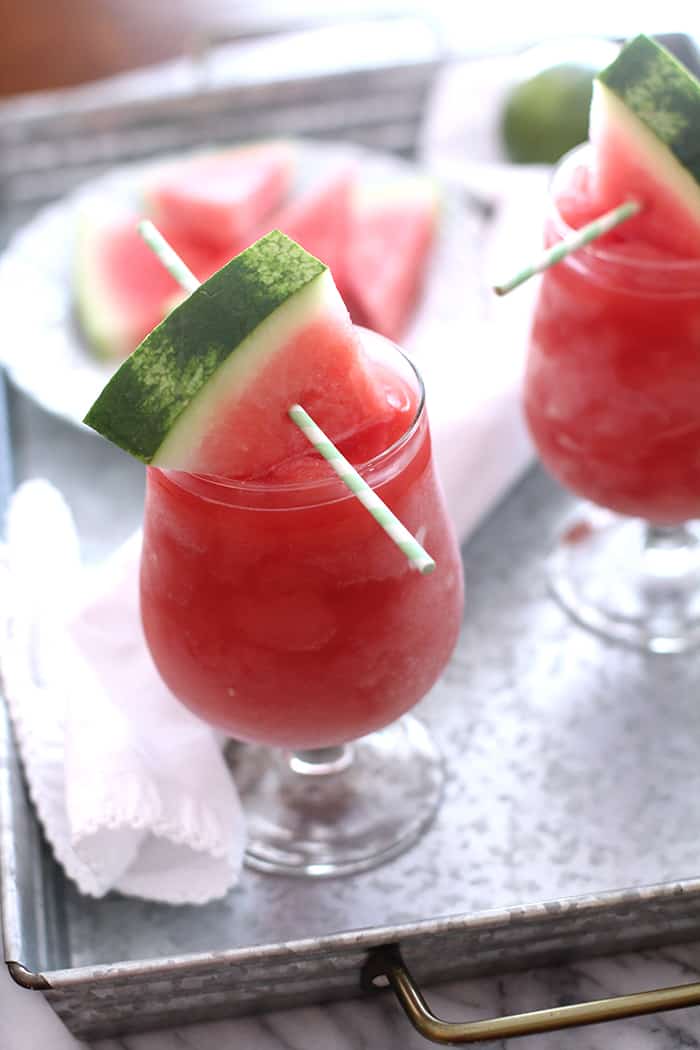 Don't forget to sign up for email updates so that you have a chance to win the blender!! 🙂
SHARE THIS POST TO YOUR FRIENDS: