The following six easy recipes are perfect for back to school. All of them are filling, relatively healthy, and super delicious. Great for kiddos, teachers – and moms and dads too!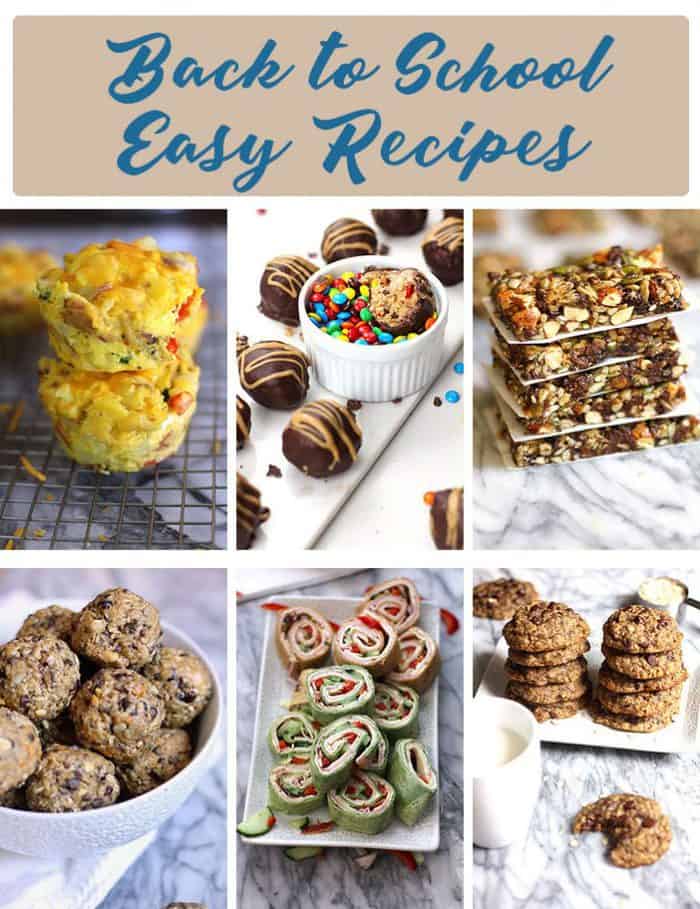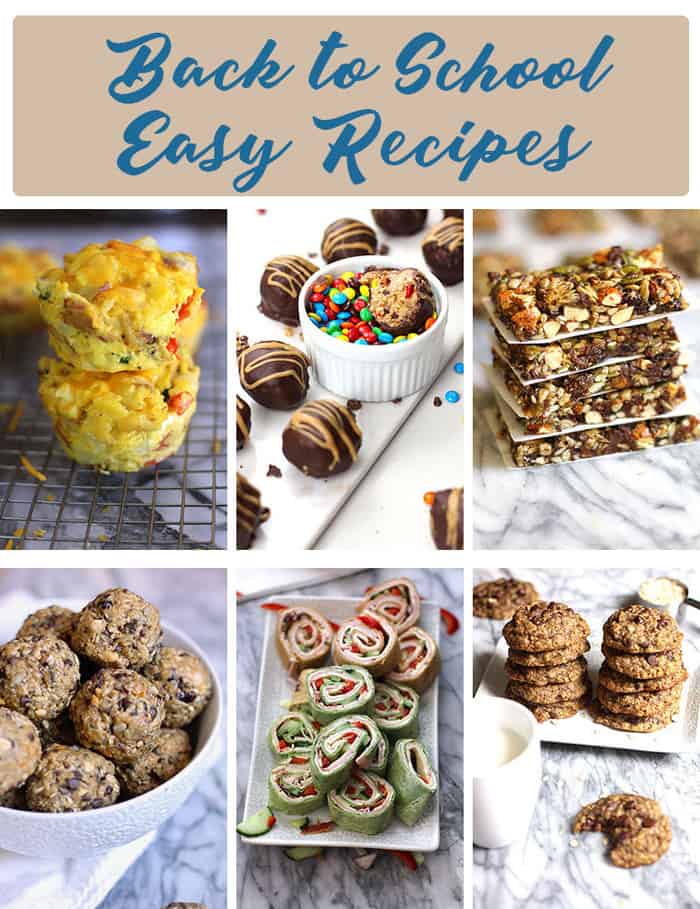 ____________________
Bacon and Egg Breakfast Muffins
A great way to start any school day, these breakfast muffins are an "eat the rainbow" type of meal! Make them up ahead of time, and grab one on the go.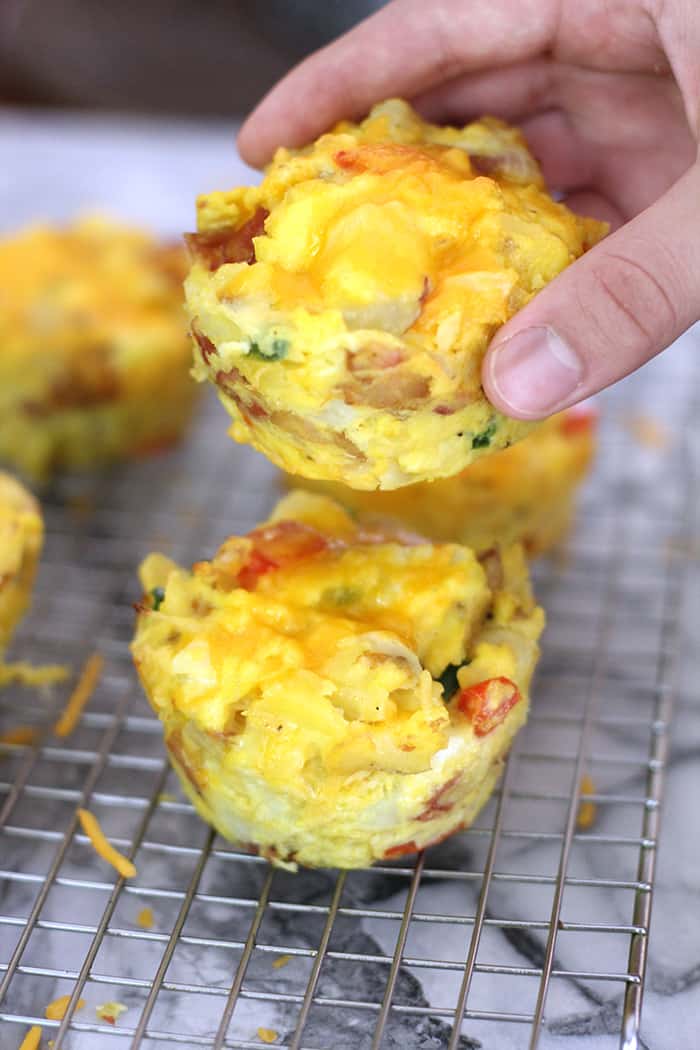 ____________________
Chocolate Monster Cookie Balls
These monster cookie balls are a lot like my Monster Cookie recipe, but are egg-free, and covered with a layer of chocolate. Perfect for little hands – and big ones too!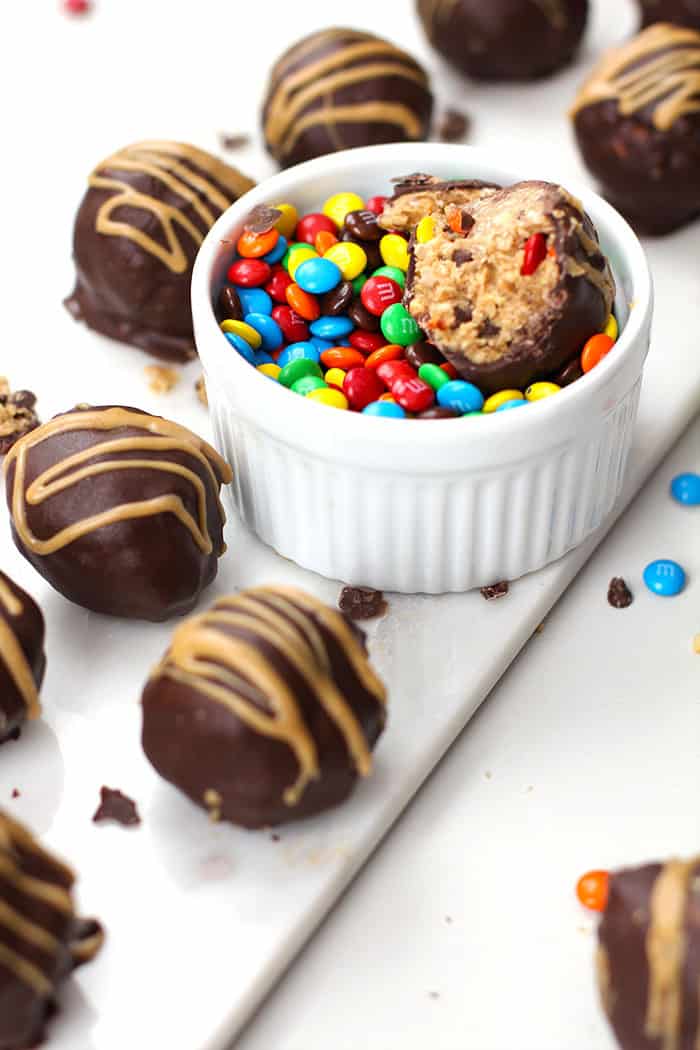 ____________________
My love of trail mix is evident in this granola bar recipe. Loaded with almonds, sunflower seeds, pumpkin seeds, raisins, and mini chocolate chips – they are out of this world delish!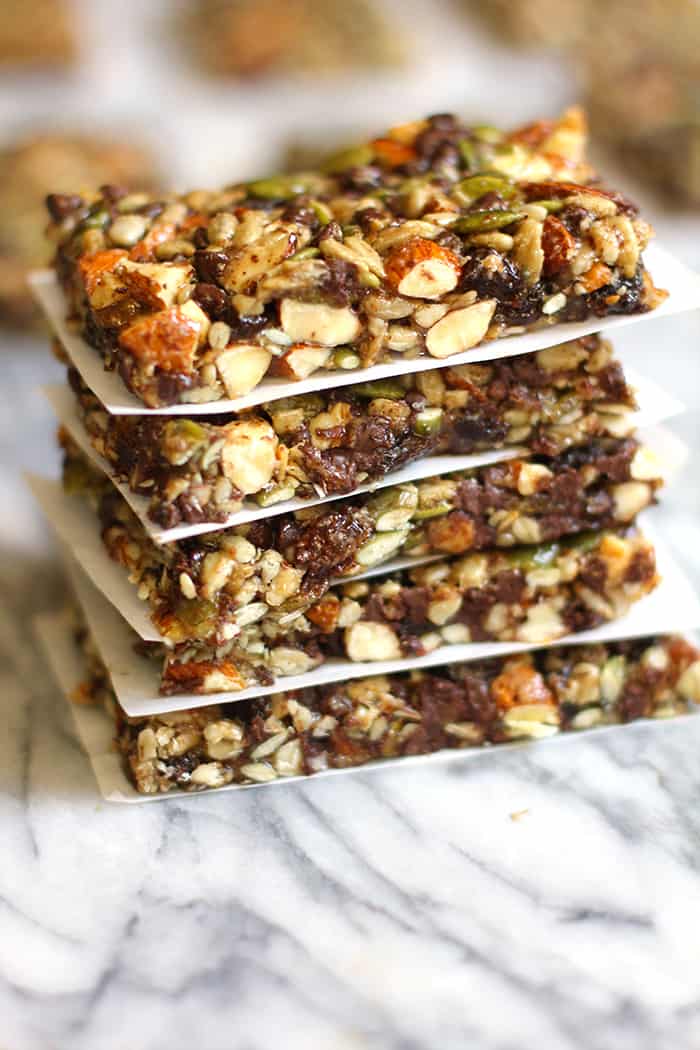 ____________________
These power balls have super powers, which is why we always travel with them. Pop them in a refrigerated lunch box and take them on the go. Perfect for school lunches too!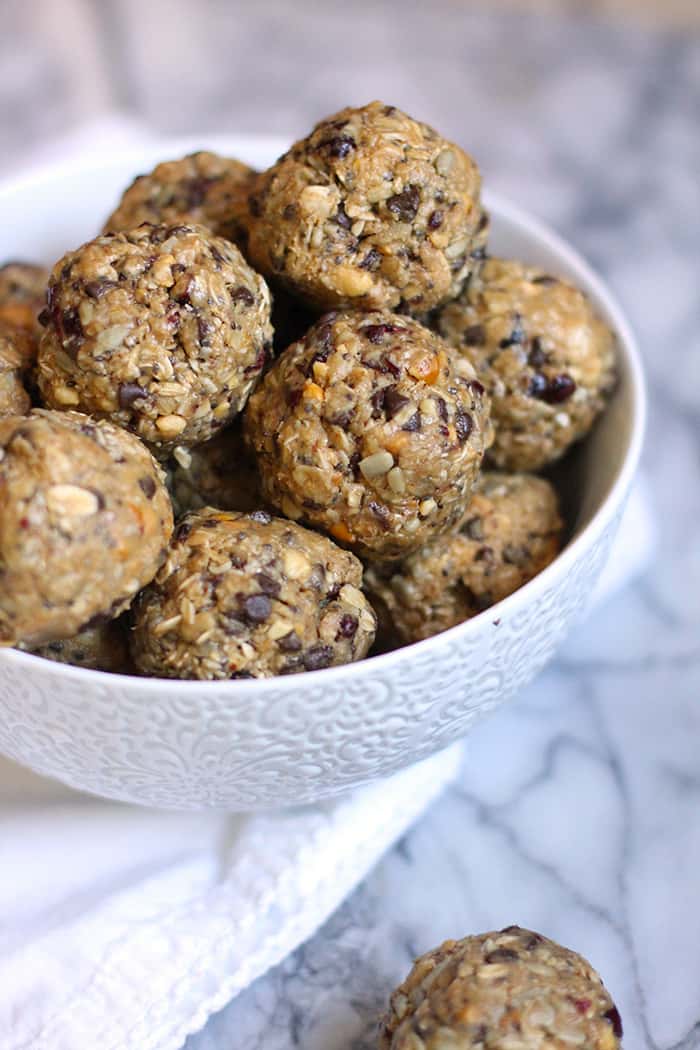 ___________________
We love roll-ups of any kind, and these are a lunch box staple. Even though my boys are older now, they still ask for these Turkey Club Roll-Ups!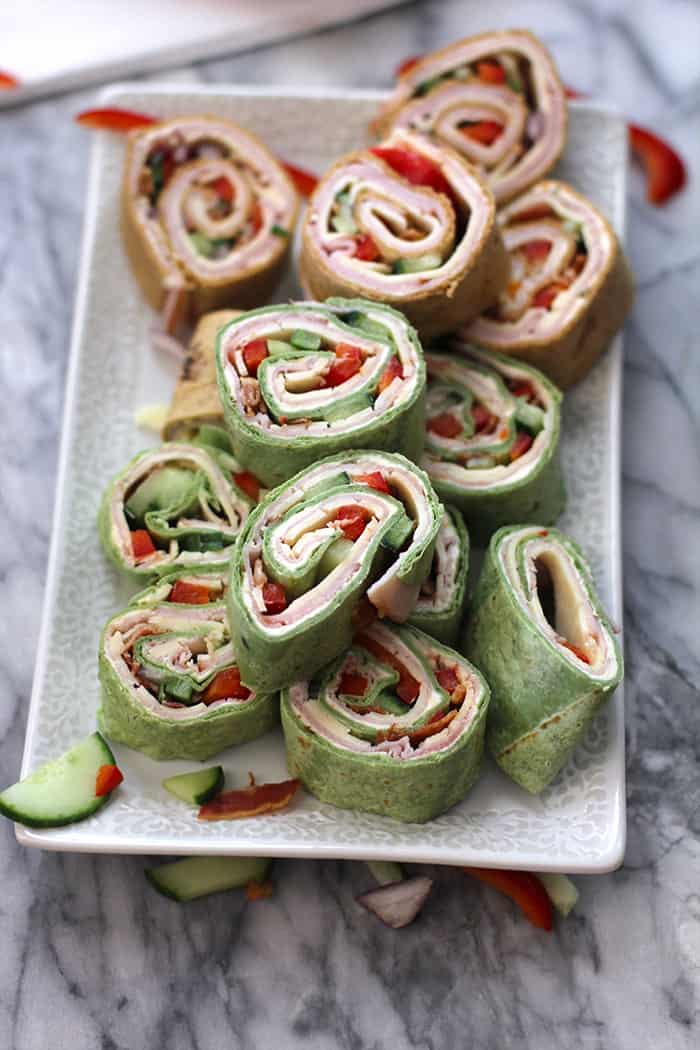 ____________________
Oatmeal Chocolate Chip Cookies
Every lunch box should have a small cookie of some sort. These cookies are perfection because along with the chocolate, they have a BUNCH of healthy old fashioned oatmeal. Win WIN!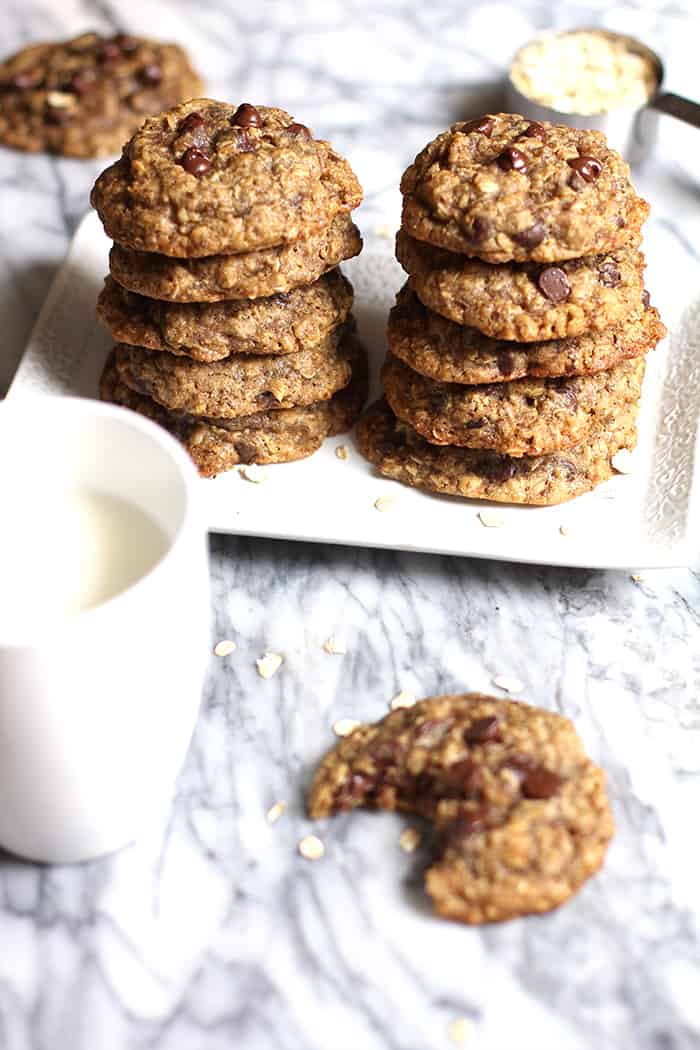 ____________________