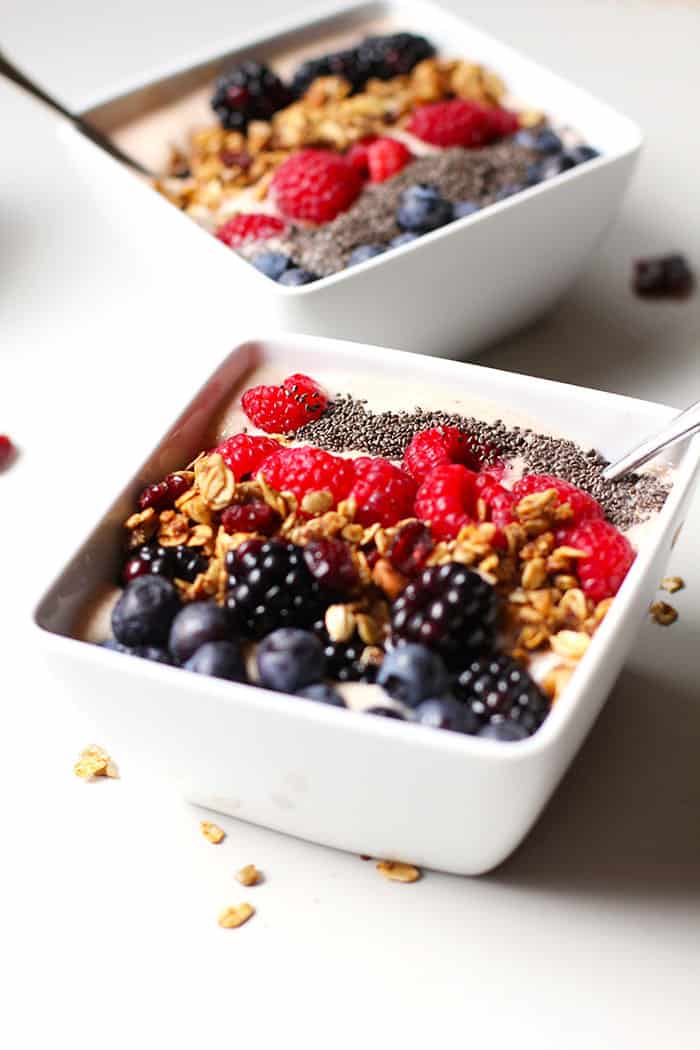 Acai (pronounced ah-sigh-EE) berries are grape-like fruit and harvested from acai palm trees. Native to the rainforests of South America, they are widely touted as a superfood, beneficial to those suffering from arthritis, obesity, high cholesterol, skin irregularities, and so on. Acai fruit are high in antioxidants, fiber, and heart-healthy fats.
Sign me up!
Here's the kicker. To eat this fruit, you have to jump on a plane to Brazil. WHAATTT? Here in the U.S. you can only buy frozen pureed acai berries from health food stores, Whole Foods, and even Amazon. But you will not find the actual berries.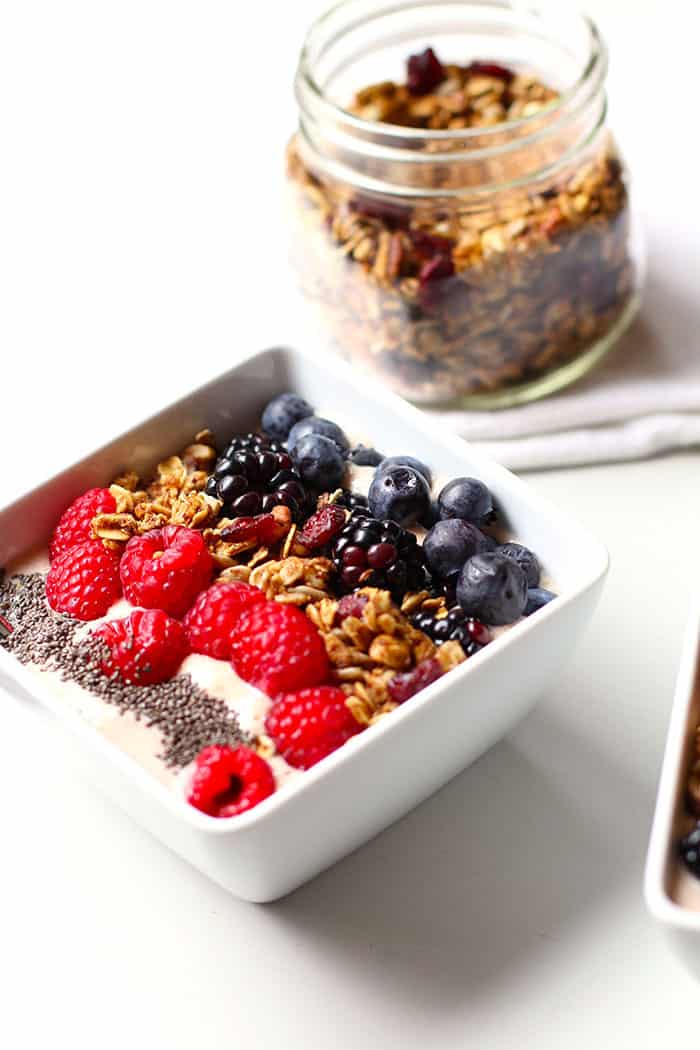 Bummer. Now what?
How about using the powder form (or spend the extra money for the frozen puree) to make a delicious Acai Smoothie Bowl? Combine the powder with frozen fruit, a banana, some greek yogurt, and top it with fresh fruit, granola, chia seeds, and whatever strikes your fancy. You save money and time – who has time to fly to Brazil anyway? And you still get the health benefits of this amazing fruit.
This is the Acai Powder
 that I ordered on Amazon. It's only 20 calories a packet!
I'm thinking about all the powerful foods going into one of these Acai Smoothie Bowls, especially if you top it off with my homemade cinnamon nut granola and a bunch of fresh fruit. BOOM. That's a lot of power. One of these bowls should take you through a big part of your day. Compare that with a donut….let's not even discuss the differences. Not gonna go there.
Now, let's eat!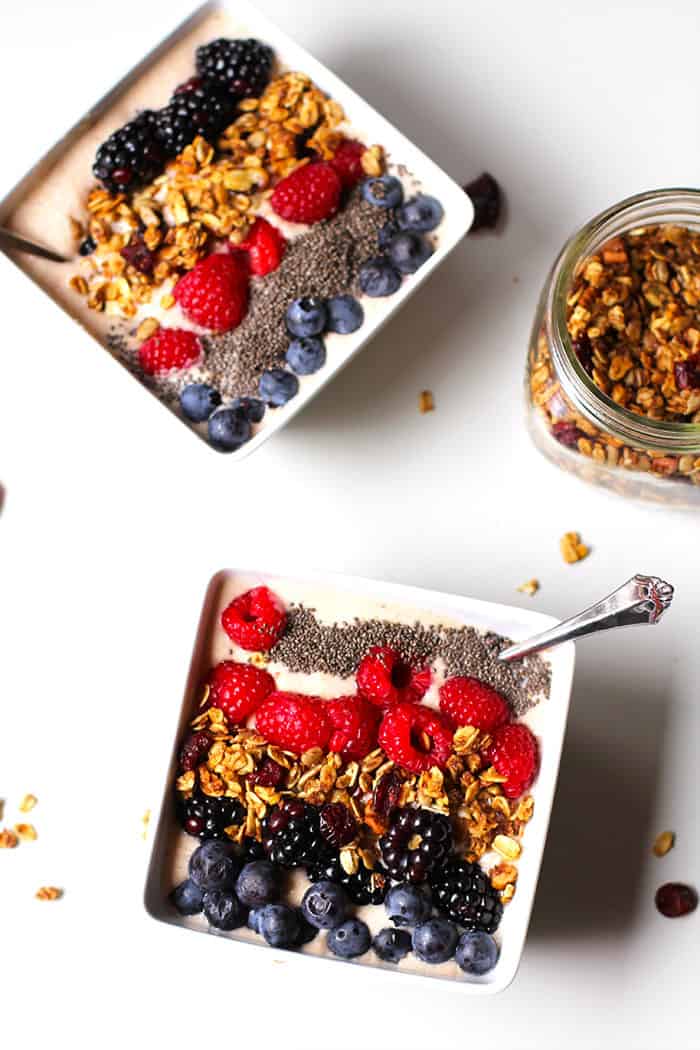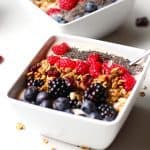 Acai Smoothie Bowls
a healthy smoothie bowl, loaded with frozen fruit, fresh fruit, granola, and Acai powder
Ingredients
2

cups

frozen fruit

any kind

1

medium

banana

5.3

oz.

yogurt

any kind

1

packet

Acai powder

purchased from Amazon

3/4

cup

milk

1 1/2

cups

fresh berries

or any fresh fruit

2/3

cups

granola

my homemade granola

1

Tablespoon

chia seeds
Instructions
Using a blender, combine frozen fruit, banana, yogurt, milk, and Acai powder. Blend until smooth.

Pour mixture into two bowls. Top with fresh fruit, granola, and chia seeds. EAT!
SHARE THIS POST TO YOUR FRIENDS: