Another December day. Another cookie recipe. Yay! It's the only time of year you have an excuse for baking cookies EVERY day. And since it's the time of year to give, I'm making tons of cookies so I can give them away. If you live in my area, just stop by and I'll give you one of these gingersnap cookies, or a monster cookie, or an iced sugar cookie. 🙂
Do you remember how I went crazy for pumpkin this fall? Well, fast forward to now, and gingersnaps are the new pumpkin. And cloves. And molasses. And more cinnamon. All of my favorite flavors in one cookie. I will also be sharing my gingerbread scones and my gingerbread loaf soon – so stay tuned.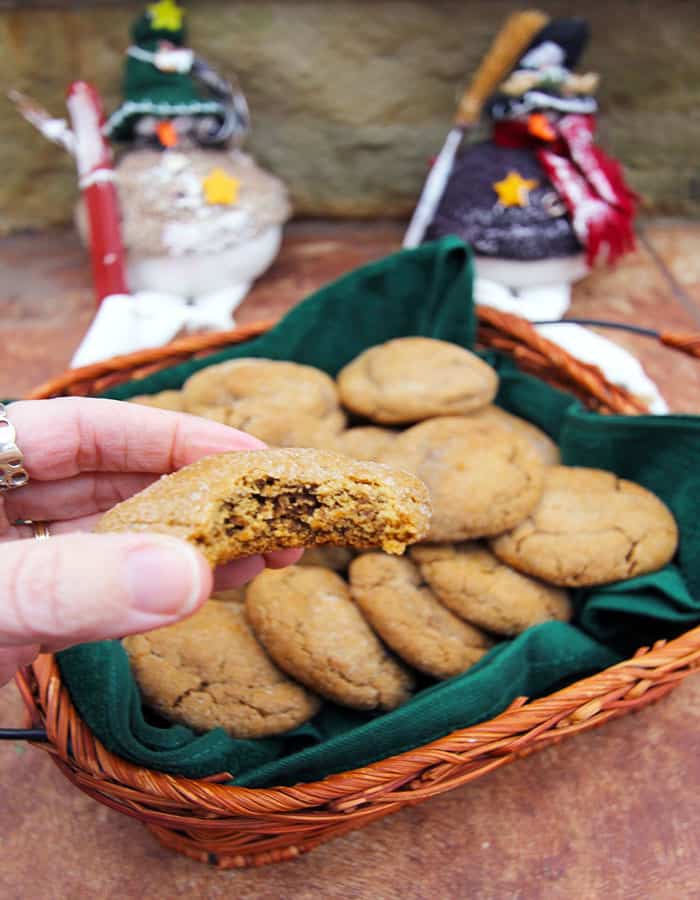 This post is part of a Virtual Christmas Cookie Exchange that I'm participating in, and hosted by Olivia, from The Girl Can Bake. Go check out her blog and all her great recipes. I'll be posting the exchange later on this week, so make sure you check back here. So many great cookie recipes.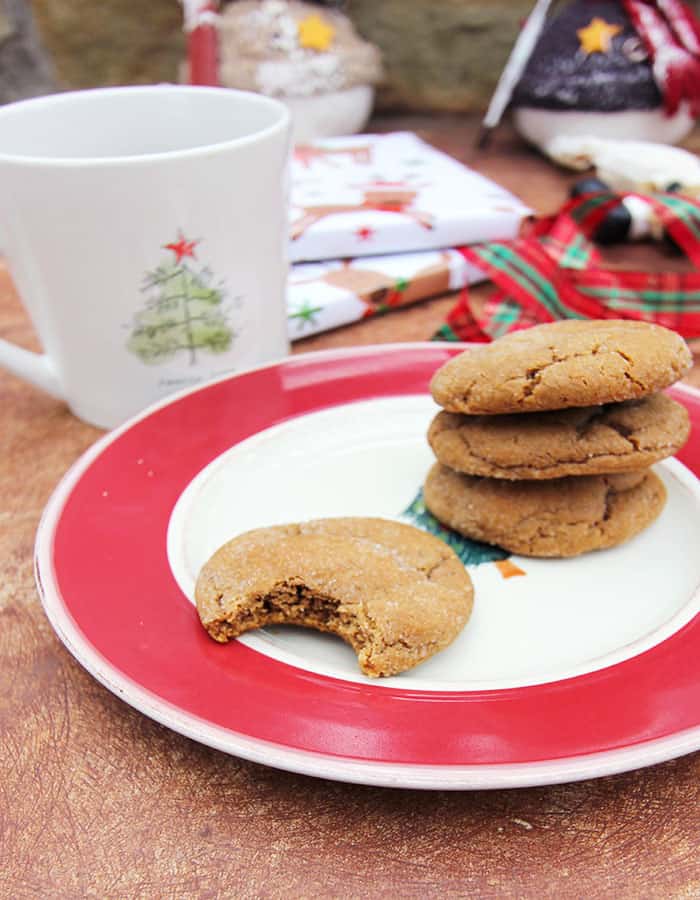 One thing I love about these gingersnap cookies is that they aren't incredibly sweet. Instead of a super sweet flavor, they have an amazing hearty and full taste. The molasses ingredient is what makes this all happen.
I've done some reading on molasses and here's a quick little lesson. Stay focused, friends.
Molasses is a by-product of the sugar-making process. It is the thick, brown syrup that is left after the sugar has been removed. Light (produced after the first boiling), Dark (after second boiling), and Blackstrap (after third boiling) are the different types. Light Molasses is the sweetest flavor while Blackstrap has a bitter taste.
Sulfured Molasses has sulfur dioxide added to it. It acts as a preservative and keeps it from spoiling. Un-sulfured Molasses tend to be sweeter (and most often used in baking).
Molasses, unlike refined sugar, contains some vitamins and minerals, like Vitamin B6, calcium, potassium, iron, and magnesium. But molasses is still very high in sugar.
So bottom line, molasses is slightly "less bad" than sugar.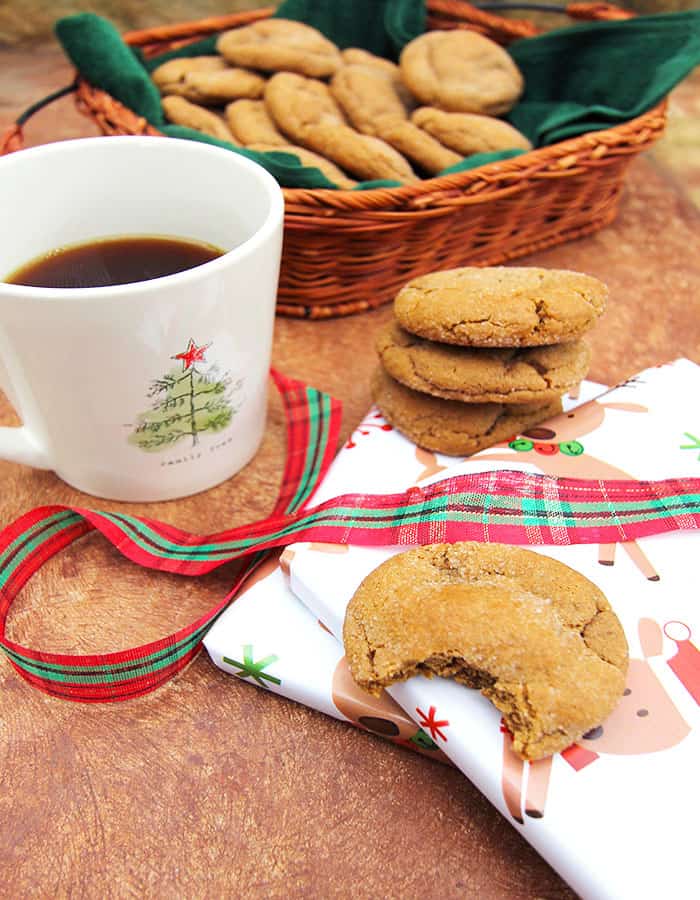 Brer Rabbit Molasses Full Flavor
 is the molasses I used for my gingersnaps. You can find it on amazon if your store doesn't carry it. Full flavor is the dark version, produced after the second boiling during the sugar-making process. It is also un-sulphured.
I have another batch of this gingersnap dough in my fridge to make again today. It's a small recipe (only 20 cookies) so I'm making them again. Because gingersnaps are the new pumpkin.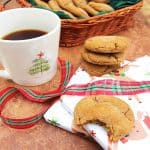 Soft and Chewy Gingersnap Cookies
a super soft and chewy cookie with a full molasses flavor, perfect for the holidays
Ingredients
3/4

cup

unsalted butter

softened to room temperature

1

cup

brown sugar

1

large

egg

at room temp

1/4

cup

molasses

2

teaspoons

vanilla

2 1/2

cups

all-purpose flour

1

teaspoon

baking soda

1

teaspoon

baking powder

1

teaspoon

cinnamon

1

teaspoon

ginger

1

teaspoon

cloves
Instructions
Cream butter and sugar until creamy. Add egg, molasses, and vanilla and combine.

Add remaining dry ingredients and mix until just combined. Put dough in airtight container and refrigerate for at least two hours. (I usually refrigerate overnight.)

Roll dough into 1 inch balls and then roll in sugar. Place on cookie sheet lined with parchment paper (don't press down) and bake at 350 degrees for approximately 12 minutes.

Let cookies sit for 10 minutes and then remove to cooling racks. These also freeze well up to three months.